Volume Twenty Two, Number Nine
SHUSTERMAN'S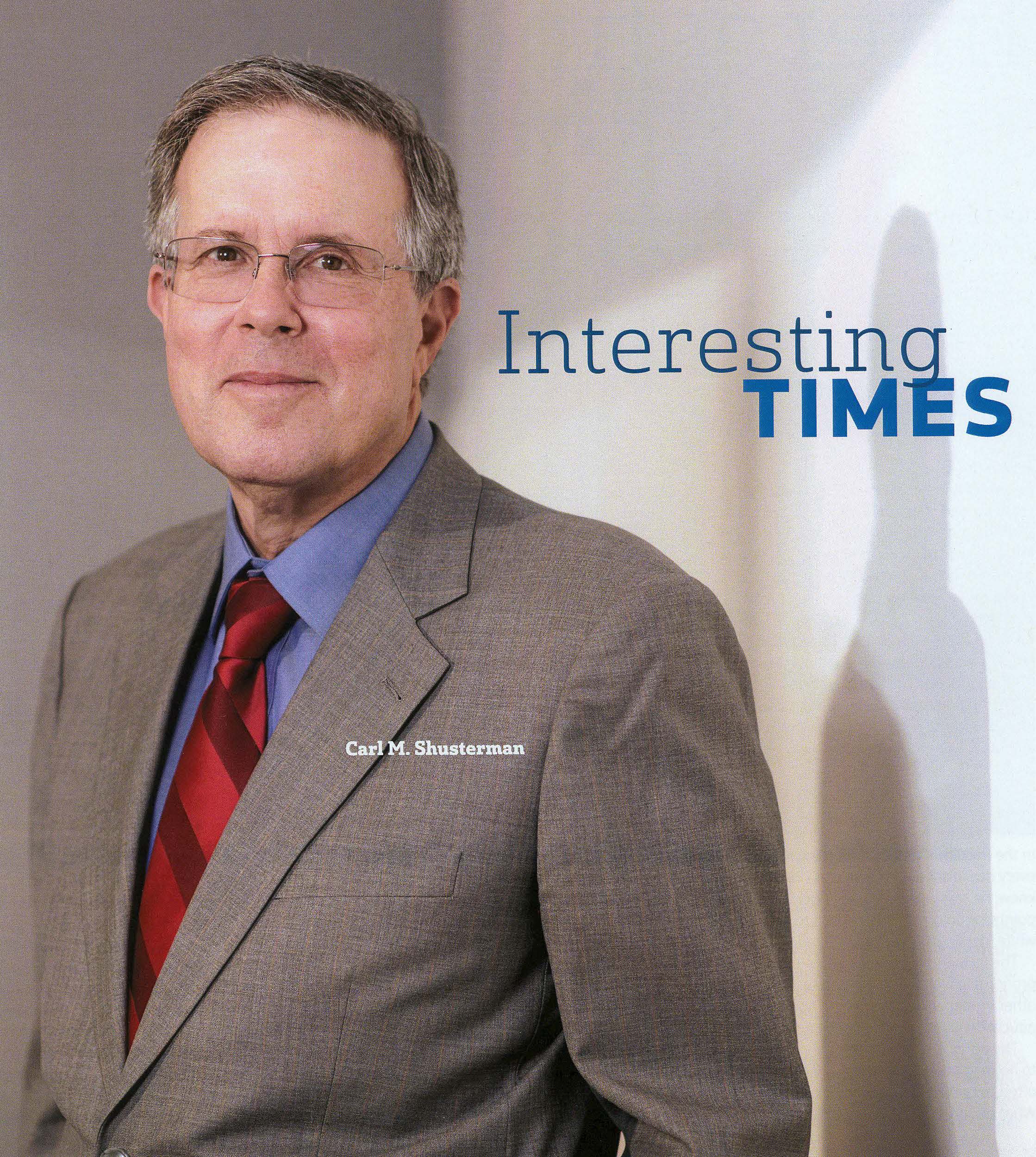 IMMIGRATION UPDATE is the Web's most popular e-mail newsletter regarding US immigration laws and procedures with over 40,000 subscribers located in more than 150 countries. It is written by a former INS Trial Attorney (1976-82) with over 40 years of experience practicing immigration law.
Published by the Law Offices of Carl Shusterman, 600 Wilshire Blvd, Suite 1550, Los Angeles, California, 90017. Phone: (213) 623-4592 x0.
Want to keep up to date with the latest changes in immigration laws, procedures, processing times and forms? Subscribe now to our Immigration Newsletter, join the conversation on our Facebook Page, follow our Blog Posts and subscribe to our "How-To" Immigration Videos.
Client Reviews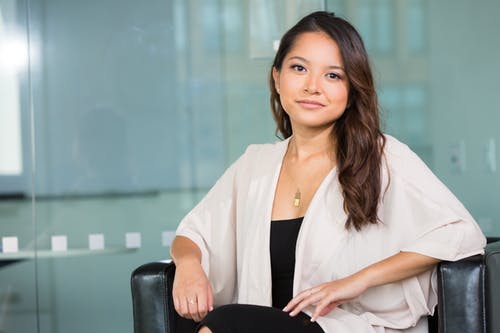 Legal Guru in All Things Immigration
"Mr. Shusterman and his law firm have represented my family and me very successfully. He is not only a legal guru in all things immigration but even more so he is an exceptional human being because he empathizes with his clients and cares that justice is done."
- Maria Davari Knapp, Chicago, Illinois
Read More Reviews
Zoom Consultations Available!
Shusterman's Immigration Update September 2017
TABLE OF CONTENTS:
1. Trump Cracks Down on Legal Immigration
2. Ask Mr. Shusterman: The Sanchez Family Needs Your Help
3. State Department Visa Bulletin for September 2017 & Predictions for FY2017-18
4. Immigration Government Processing Times
5. Success Story: Saving a Green Card Holder from Deportation
6. Avoiding Deportation Due to a Felony Conviction
7. Immigration Trivia Quiz: Immigration Themed Movies
8. Supreme Court Rules on Citizenship Through Parents
9. Jobs & Green Cards for RNs & MedTechs: Free Legal Help!
10. Winner for Our August 2017 Immigration Trivia Quiz
NEWS FLASHES:
Settlement Agreement Reached in Lawsuit Against ICE – On August 15, a settlement agreement was reached in Dilley Pro Bono Project v. ICE. The case was filed on behalf of a Texas legal assistant who was reinstated after ICE alleged she conducted an inappropriate mental health evaluation for a mother and child seeking asylum. As per the agreement, ICE can deny a request for telephonic mental health evaluations.
USCIS Practice Alert Regarding the Use of Electronic Devices at Field Offices – On August 17, USCIS updated their CHAP policy of having no electronic devices on during interviews, with the exception that attorneys are allowed to access information about a case from a smart phone or tablet, and can take notes using the devices only on airplane mode.
1. Trump Cracks Down on Legal Immigration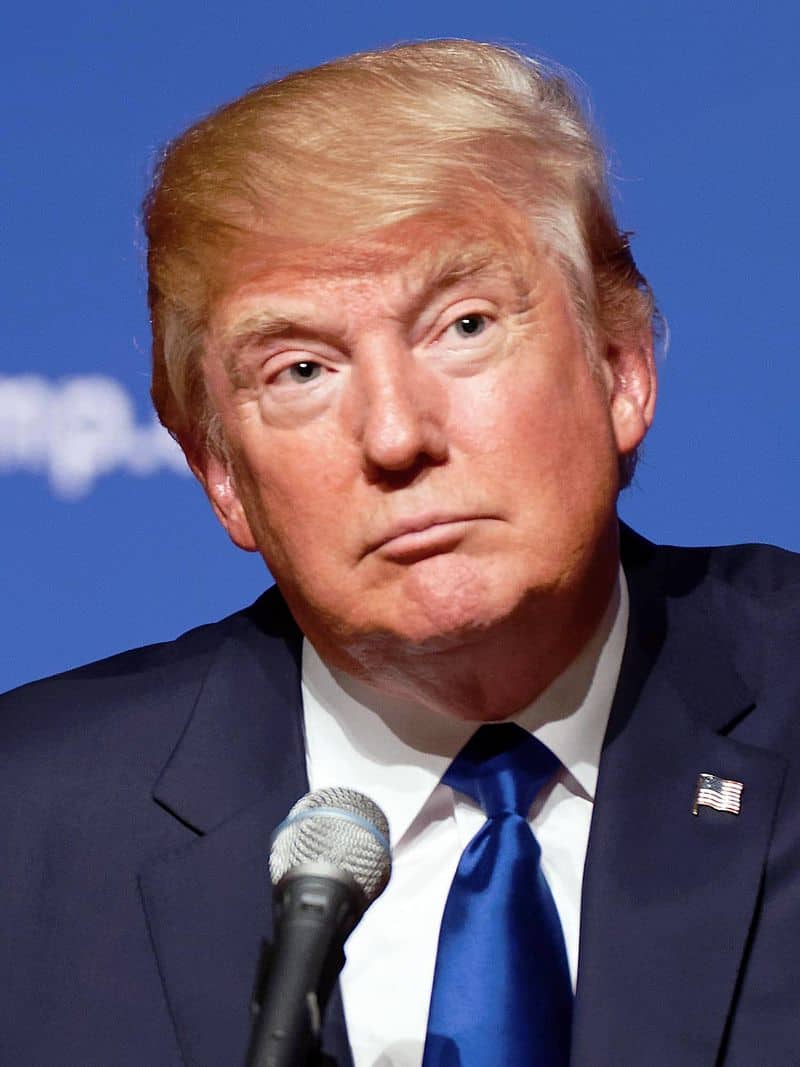 If you thought that the present administration was only going after the "bad hombres," think again.
In the past month, the government has started focusing in on legal immigration as well.
  •  EB Adjustment Interviews
On August 28, the USCIS announced that starting October 1, they will start interviewing certain applicants for adjustment of status through employment (as well as beneficiaries of refugee and asylee relative petitions).
This used to be a routine practice when I worked for the INS in the 1970s and 1980s, but it fell by the wayside as the USCIS workload increased.
Employers and employees alike can expect that there will be more requests for evidence, investigations, and denials.
The J exchange visitor program currently provides opportunities for around 300,000 foreign visitors from over 200 countries and territories per year "to experience U.S. society and culture and engage with Americans" according to the State Department.
The Administration is considering significant cuts to the J program.
Critics of the program contend that it allows companies to hire young people from foreign countries at low salaries to work as interns and au pairs thereby depriving American workers of job opportunities.
Supporters of the program worry that the cuts will be devastating to the hospitality and tourism industry.
Reducing the Number of Green Cards by 50%
On August 2, President Trump endorsed the RAISE Act which would reduce legal immigration to the U.S. by 50% over the next decade.
Gone would be the family-based categories for sponsoring parents, siblings, and adult sons and daughters. Persons who have waited in line for green cards for years or even decades would no longer be eligible to immigrate to the U.S.
The number of high-skilled immigrants would not be increased. A "points system" would allow potential immigrants to apply directly to the federal government which would decide who should receive green cards. Employer sponsorship would become a thing of the past. Former President Ronald Reagan must be turning over in his grave.
Because there is significant opposition from certain Republican Senators as well as from most Democrats, it is unlikely that the RAISE Act will become law anytime soon. However, the President's endorsement of the bill has framed the debate over how to modify our current legal immigration system.
DACA – Will the President End the Program?
Earlier this summer, 10 GOP State Attorney Generals wrote a letter to U.S. Attorney General Jeff Sessions threatening to sue the Federal Government unless President Trump stopped giving benefits to the 800,000 kids who are able to work lawfully in the U.S. because of DACA. The letter sets a September 5th deadline.

Trump had originally promised to end DACA on day one of his Presidency. He later changed his mind and decided to continue this program. However, Attorney General Sessions, always an opponent of DACA, has advised the President to end the program.
Expect an announcement from the White House on DACA within the next few days.
2. Ask Mr. Shusterman: The Sanchez Family Needs Your Help
A few weeks ago, I got a call from a nurse. She was working as an RN in a public hospital in Oakland caring for patients suffering from cancer and HIV. She was one of the few Spanish-speaking nurses in the hospital.
She and her husband had lived in this country for 23 years, had 4 children, 3 of them US citizens. Their oldest daughter who is on DACA graduated from UC Santa Cruz with nearly straight As. Her 2nd daughter is entering her senior year at the same university with a 3.74 GPA. Her goal is to go to medical school and become a pediatrician.
The parents, Maria and Eusebio Sanchez are law-abiding, own a home in Oakland, have work permits, steady jobs, pay their income taxes, and are truly wonderful people.
So why did Mrs. Sanchez call me?
I had helped another RN at her hospital get a green card. Maria had a pressing immigration problem, and her colleague recommended that she schedule a consultation with me.
Maria and Eusebio were born in Mexico. Over two decades ago, they crossed the border into the US to build a better life for themselves and their family. Being poor and Mexican, their chances of getting a visa were next to nothing.
Once they arrived in the US, they learned English, assimilated into the culture and started a family. In addition to working and caring for their 4 children, Maria went on to get a 4-year Bachelor of Science in Nursing degree.
Their problems started sometime in 2002 when a fellow employee informed the hospital that Maria was not legally present in this country. The hospital valued Maria's work and her wonderful relationship with her patients. They advised Maria to hire an attorney to fix her and her husband's immigration status.
The attorney arranged for Maria and Eusebio to apply for a green card to an Immigration Judge through a process known as cancellation of removal. This required that they be present in the US for 10 years, be persons of good moral character and demonstrate that their US citizen children would suffer a high degree of hardship ("exceptional and extremely unusual") should their parents not be allowed to remain in the US.
The Immigration Judge found that they did not meet the hardship requirement and ordered them to leave the US. Their attorney appealed, and while their case was on appeal, Maria had a very difficult pregnancy. Her son Jesus was born with a hole in his heart. The Board of Immigration Appeals (BIA) remanded the case back to the Judge to consider this hardship.
The Judge took 4 years to rule on the case, and by the time that he did so, he again ordered Maria and Eusebio to leave the US. He stated that the parents could not meet the hardship requirement since the hole in Jesus' heart had been repaired. The BIA refused to overrule the Judge.
Fortunately for the family, ICE ruled that Maria and Eusebio were not priorities for deportation, and granted them one-year work permits to remain in the US and support their family. These permits were renewed annually until 2017. At this point, an ICE agent informed them that it was time for them to leave the US.
Maria called me and asked me what she and Eusebio could do to remain legally in the US, support their children, and contribute to their community. I told her that unless we could persuade ICE to stay their deportation, there was no way to stop them from being deported. However, I suggested that we arrange a press conference for them to tell their story to the American public. Perhaps, the government would be sympathetic and would be hesitant to separate such an ideal family.
We sent out a press release, and I flew from Los Angeles to Oakland. Before the press conference had even started, front page stories appeared in the San Francisco Chronicle and other major newspapers. At 10am in the morning, TV cameras and reporters crowded into the Sanchez family house and filmed them telling their story.
By that afternoon, US Senator Dianne Feinstein came to the house to tell Maria and Eusebio that she would introduce a private bill when Congress reconvened in September to provide them and their oldest daughter with green cards. Our office submitted a request for a stay of deportation to ICE with a letter from the Senator's office. The next day, workers and the management of the hospital held massive demonstrations demanding that Maria and Eusebio not be deported.
Even so, ICE denied our stay request and Maria and Eusebio were forced to "self-deport" to Mexico. They took 12-year-old Jesus with them. Their 3 daughters remain in the U.S., separated from their parents.

Please ask your Senators and Representatives to support the private bill that Senator Feinstein will introduce in September on their behalf. It is only through the passage of this private bill that the Sanchez family can be reunited.
Thank you!
3. State Department's Visa Bulletin for September 2017 & Predictions for FY2017-18
EMPLOYMENT CATEGORIES
The worldwide EB-1 category remains current while EB-1 for China and India continues to have a backlog of over 5 years. This should largely disappear in October.
After retrogressing in August, the worldwide EB-2 category advanced 9 months in September to January 1, 2016 as did EB-2 for El Salvador, Guatemala, Honduras, Mexico and the Philippines. The EB-2 backlog will remain until the start of the new fiscal year on October 1st when it will again be current.
The worldwide EB-3 category remains current.
China EB-2 advanced 3 weeks while EB-3 and EB-5 remain frozen.
India EB-2 advanced 1 month while EB-3 jumped forward by 3 months.
Another big mover was Philippines EB-3 which advanced 5 months after jumping forward by more than one year in August. Recently, Philippines EB-3 had a 6-year backlog. Now, the backlog has been reduced to under 2 years. Great news for hospitals who need registered nurses!
Below are the State Department's Charlie Oppenheim's observations regarding the September 2017 Visa Bulletin and his predictions for the movement of priority dates for the the new fiscal year which starts on October 1, 2017:
EB-1 China and EB-1 India The final action date of January 1, 2012, which was imposed in June 2017, will remain the same for EB-1 China and EB-1 India, as predicted. Based on current information, these categories will likely return to Current in October. However, Charlie will continue to monitor demand carefully between now and early September. A final action date will definitely be imposed again for EB-1 China and EB-1 India at some point during the summer of 2018.
EB-2 Worldwide The final action date for EB-2 Worldwide, advances nine months in September, from April 1, 2015, to January 1, 2016. This category will become current again on October 1, 2017, and it should remain current for the foreseeable future.
EB-2 India Smaller than anticipated EB-3 to EB-2 upgrade demand allows EB-2 India to advance one month to August 22, 2008, for September. Members should expect additional, slow movement of a few weeks at a time starting in October. It is hoped that the final action date for EB-2 India will be advanced to a date in December 2008 at some point between January and April 2018, depending on the level of EB-3 upgrade demand. Charlie is also hopeful that the final action date for EB-2 India could advance to a date in 2009 at some point during the second half of FY 2018.
EB-2 and EB-3 China In September, the final action date for EB-2 China will advance slightly to May 15, 2013, and the final action date for EB-3 China will hold steady at January 1, 2012. Members should expect to see a full recovery of EB-3 China in October, putting it once again ahead of the final action date for EB-2 China, creating conditions for EB-3 downgrades. EB-2 China should advance more swiftly than EB-2 India in the coming fiscal year, at a pace of three to six weeks per month.
EB-3 Worldwide The EB-3 Worldwide final action date, which became current in August, is likely to remain current in October, absent significant demand materializing within the next few weeks. Demand for EB-3 Worldwide will have a significant impact on the ability of the EB-3 India final action date to advance significantly at the end of FY 2018, based on the availability of "otherwise unused" numbers.
EB-3 India The final action date for EB-3 India advances three months in September to October 15, 2006, consistent with Charlie's predictions. This category is expected to continue to advance at a pace of several weeks at a time as we enter the new fiscal year.
EB-3 Philippines The final action date for EB-3 Philippines advances another five months to November 1, 2015, in September. Charlie speculates that demand in this category may materialize abruptly, but he does not expect that to occur until after the first of the year.
EB-5 China The final action date for EB-5 China holds at June 15, 2014, in September. This category will sunset at the end of September if the program is not reauthorized by Congress. As in the past, the October Visa Bulletin will likely address the final action date that will apply to this category if it is reauthorized.
FB-1 and FB-4 As noted in the Visa Bulletin, high demand necessitated a temporary retrogression of the final action dates in the FB-1 and FB-4 Worldwide, China, El Salvador, Guatemala, India and Honduras categories for September. A full recovery of the final action dates for these categories will occur in October.
Special Immigrants In September, the final action date for EB-4 India, Mexico, and El Salvador, Guatemala, and Honduras advances more than one month to October 22, 2015. EB-4 India will become current in October and will remain so until spring or summer 2018. Additionally, in October, it is possible that EB-4 Mexico will have a later final action date than the one imposed for EB-4 El Salvador, Guatemala and Honduras. If that should happen, it may only be temporary.
The following chart tells the story of the EB numbers in detail for August 2017:
A. APPLICATION FINAL ACTION DATES FOR EMPLOYMENT-BASED PREFERENCE CASES
| | World | China | El Salvador, Guatemala, Honduras | India | Mexico | Philippines |
| --- | --- | --- | --- | --- | --- | --- |
| 1st | Current | 1-01-12 | Current | 1-01-12 | Current | Current |
| 2nd | 1-01-16 | 5-15-13 | 1-01-16 | 8-22-08 | 1-01-16 | 1-01-16 |
| 3rd | Current | 1-01-12 | Current | 10-15-06 | Current | 11-01-15 |
| Unskilled | Current | 1-01-04 | Current | 10-15-06 | Current | 11-01-15 |
| 4th | Current | Current | 10-22-15 | 10-22-15 | 10-22-15 | Current |
| 5th | Current | 6-15-14 | Current | Current | Current | Current |
B. DATES FOR FILING OF EMPLOYMENT-BASED VISA APPLICATIONS– These dates indicate when immigrant applicants can send adjustment of status applications without having to wait for their priority dates to become current.
| | World | China | India | Mexico | Philippines |
| --- | --- | --- | --- | --- | --- |
| 1st | Current | Current | Current | Current | Current |
| 2nd | Current | 10-01-13 | 2-01-09 | Current | Current |
| 3rd | Current | 9-01-15 | 1-01-07 | Current | 1-01-16 |
| Unskilled | Current | 6-01-08 | 1-01-07 | Current | 1-01-16 |
| 4th | Current | Current | Current | Current | Current |
| 5th | Current | 9-01-14 | Current | Current | Current |
FAMILY-BASED CATEGORIES
The family-based categories in the visa bulletin are as follows:

An applicant's priority date is the day that the government received the I-130 Petition. For more on family-based visas and how you can shorten your application time, see Attorney Shusterman's video near the top of this page.
VISA BULLETIN – FAMILY
September is the cruelest month for the family-based categories.
All of the worldwide family-based categories remained frozen or retrogressed in September except for the 2A category which advanced a modest 2 weeks. The 1st preference category retrogressed over 7 months while the 4th preference sibling category retrogressed over 2 years.
The only Mexican family-based category which advanced in September was the 2A category which inched forward by 3 weeks.
The only bright news in the September family-based categories was for the Philippines where all the family-based priority dates moved forward.
The following charts tell the story in detail:
A. APPLICATION FINAL ACTION DATES FOR FAMILY-SPONSORED PREFERENCE CASES–
| | World | China | India | Mexico | Philippines |
| --- | --- | --- | --- | --- | --- |
| 1st | 5-01-10 | 5-01-10 | 5-01-10 | 2-01-96 | 1-01-07 |
| 2A | 10-01-15 | 10-01-15 | 10-01-15 | 9-22-15 | 10-01-15 |
| 2B | 11-01-10 | 11-01-10 | 11-01-10 | 7-01-96 | 1-01-07 |
| 3rd | 7-08-05 | 7-08-05 | 7-08-05 | 4-08-95 | 2-15-95 |
| 4th | 1-01-02 | 1-01-02 | 1-01-02 | 9-15-97 | 6-01-94 |
B. DATES FOR FILING FAMILY-SPONSORED VISA APPLICATIONS– These dates indicate when immigrant applicants can send adjustment of status applications without having to wait for their priority dates to become current.
| | World | China | India | Mexico | Philippines |
| --- | --- | --- | --- | --- | --- |
| 1st | 7-22-11 | 7-22-11 | 7-22-11 | 4-01-96 | 9-08-07 |
| 2A | 4-08-16 | 4-08-16 | 4-08-16 | 4-08-16 | 4-08-16 |
| 2B | 9-01-11 | 9-01-11 | 9-01-11 | 8-08-96 | 7-22-07 |
| 3rd | 12-01-05 | 12-01-05 | 12-01-05 | 5-01-95 | 3-01-95 |
| 4th | 11-15-04 | 11-15-04 | 6-22-04 | 1-08-98 | 2-08-95 |
4. Immigration Government Processing Times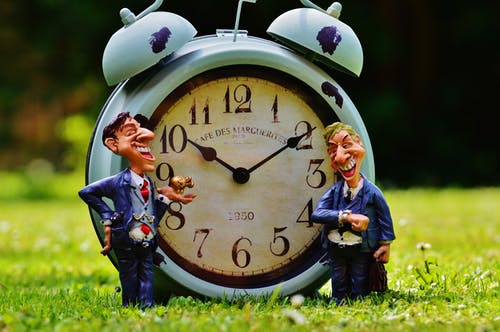 We link to the most recent immigration waiting times for each of the four USCIS Service Centers, the National Benefits Center and the Administrative Appeals Office. We also link to the processing times of all of the 83 USCIS District Offices and Sub-offices. We link to the Labor Department's page entitled "Processing dates for labor certification applications". Finally, we link to the State Department's "Visa Wait Times" page.
5. Success Story: Saving a Green Card Holder from Deportation
Attorney Giselle Sotelo

Born in Mexico, Juan came to the United States with his parents in 1983 at the age of ten. He began grade school here and spent his formative years assimilating to the American culture and making this country his home.
When Juan was 16 years old, his father, a Lawful Permanent Resident at the time, sponsored him for a Green Card. Juan obtained his Green Card in 1992.
Upon graduating high school, Juan took a job as a roofer. Later, Juan fell in love, got married, and had three children with his wife, all of whom are U.S. citizens. Juan began to see his version of the American Dream that he had worked so many years to achieve coming to reality before his eyes as he now had stable employment, a wife he loved, and children who adored their father just as much as he adored them. Unfortunately, Juan's wife was very troubled and their relationship became strained due to the way she treated their children, resulting in their eventual separation.
The instability of Juan's wife was brought to light one night while the children were in their mother's care and Juan's eldest son, who was only twelve years old at the time, returned home from school with what his mother thought was an unsatisfactory report card. The mother severely beat him, making the younger siblings watch the beating as a sort of warning message and ignoring their pleas to stop hurting their brother. Thereafter Juan fought relentlessly for custody of his children to remove them from such a harmful environment. Although Juan's daughter elected to stay with her mother, Juan now has physical custody of his two sons, raising them as a single father and providing them with the love, care, and peace they lacked when living with their troubled mother.
In 2007, Juan was placed in deportation proceedings stemming from his violation of a restraining order filed by his ex-wife after the couple was involved in a non-violent argument in front of their home. During these proceedings, the Department of Homeland Security argued that Juan's violations of the restraining order were crimes of moral turpitude. His attorney Giselle Sotelo, Esq. successfully argued that Juan was not removable because the violation of a court order was not necessarily a crime involving moral turpitude. The Department of Homeland Security agreed, but proceeded to try to deport Juan under different grounds.
When Juan's sons were asked to write declarations on behalf of their father to prevent his deportation, Juan's eldest son concluded his declaration by stating "My dad is all me and my brother got." Juan's 2nd son echoed this sentiment in his declaration by stating "My dad is the only parent me and my brother have." Juan's second son also recounted that his mother beat all the children with a belt at various times and even hit their younger sister in the face multiple times leaving "red marks on her and bruises." Neither of Juan's sons have any desire to see their mother after the abuse that they suffered at her hands, and both attest that their lives have improved dramatically since beginning to live with their father. The dynamic of the father-son relationship is perhaps best summed up by Juan's 2nd son when he wrote "I love my Dad very much and need him in my life… He rescued us."
In Immigration Court, Attorney Sotelo stressed Juan's long time residency in the US and the hardship his deportation would cause his citizen children. The Immigration Judge granted Juan cancellation of removal. This allowed Juan to keep his green card and remain in the US. Cancellation of removal is only granted where an immigrant has been lawfully admitted for permanent residence, has resided in the US for 7 years and has not committed an aggravated felony.

Juan is planning to submit an application for naturalization in the near future. He currently works as a roofer and spends all his free time with his children. If Attorney Sotelo had not successfully fought for her client, Juan could have been deported from the country that has been his home for the past 30+ years.
6. Avoiding Deportation Due to a Felony Conviction
by Attorney Jennifer Cohn Rozdzielski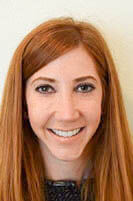 Convicted felons who are immigrants are usually subject to deportation. However, sometimes a felony can be reduced to a misdemeanor even after the person has served his sentence, thereby allowing him to avoid being deported.
In California, reducing a felony to a misdemeanor is a feasible option where the crime is a "wobbler" and where the person was granted probation instead of a prison sentence. Wobblers are crimes that can be classified as either a misdemeanor or a felony depending on the sentence. For felonies, you can be sentenced to prison whereas with misdemeanors you may be sentenced to jail. Among other crimes, assault with a deadly weapon, accessory after the fact to a felony, battery, and conspiracy are all considered wobblers in California. If you have been convicted of a crime as a felony wobbler and sentenced to probation, the judge may reduce your conviction to a misdemeanor after your probation has been completed. If the conviction is reduced to a misdemeanor, this may enable you to avoid deportation.
Moreover, as of January 1, 2015, one-year misdemeanor convictions in California carry a potential maximum sentence of 364 days, down one day from the prior maximum of 365 days. This change opens several new possibilities for immigration relief explained below.
Crimes of Moral Turpitude
A lawful permanent resident is deportable for a single conviction of a "crime involving moral turpitude" committed within five years of admission where the offense has a potential sentence of one year or more. As of January 1, 2015, a single misdemeanor conviction in California will not cause result in a person being deported because the maximum possible sentence for the crime is 364 days.
Additionally, this allows a noncitizen to apply for relief from deportation including cancellation of removal because the misdemeanor conviction would qualify under the "petty offense" exception. A crime involving moral turpitude is considered a "petty offense" where the maximum sentence one can receive is one year or less and you were sentenced to no more than six months in prison. Further the state court's designation of a wobbler offense as a misdemeanor is binding for the purpose of applying the petty offense exception.
Aggravated Felonies
A noncitizen who is convicted of certain crimes can be deported as an "aggravated felon". A "crime of violence" may be classified as an aggravated felony where a sentence of one year or more is imposed. A conviction for a crime of violence, like theft or receipt of stolen property, may be considered to be an aggravated felony when a sentence of one year or more imprisonment is imposed. But now, California misdemeanors do not have the potential to become aggravated felonies because a sentence of a year cannot be legally imposed. If a felony is reduced to a misdemeanor, the immigrant is no longer subject to deportation based on the crime of violence.

Lastly, the new California misdemeanor provision applies to convictions before and after the January 1, 2015 effective date of the law. To take advantage of these changes and to avoid deportation, we recommend that you consult with an experienced immigration and criminal attorney.
7. Immigration Trivia Quiz:
8. Supreme Court Rules on Citizenship Through Parents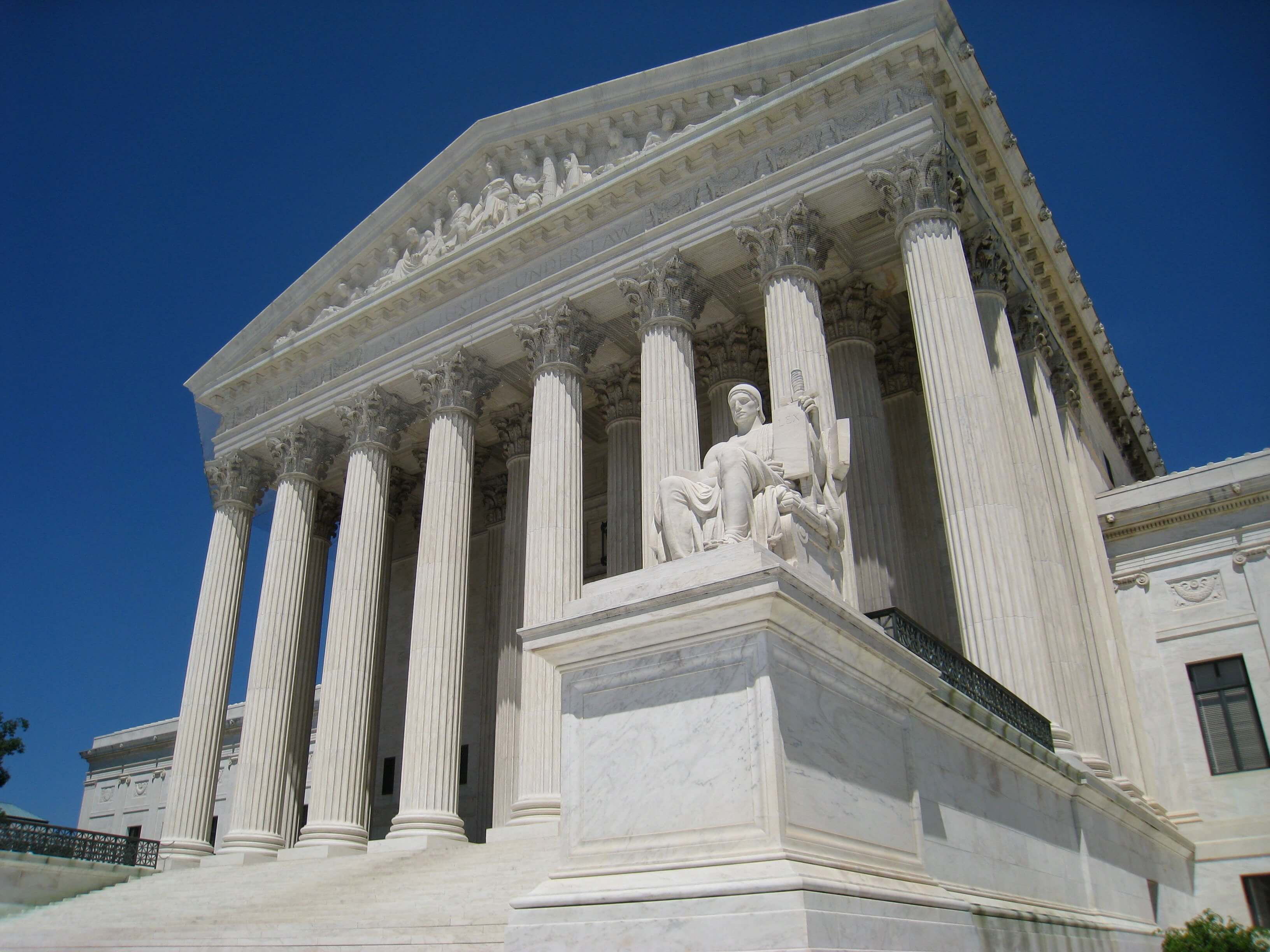 On June 12, 2017, the US Supreme Court in Sessions v. Morales-Santana, held that the section of the Immigration and Nationality Act of 1952 which gives unmarried mothers an advantage in passing US citizenship to their out-of-wedlock children over unmarried fathers violates the Equal Protection Clause of the 5th Amendment.
In 1962, Luis Ramon Morales-Santana was born out-of-wedlock in the Dominican Republic to a US citizen father and a Dominican mother. He moved to the United States in 1975.
In 2000, the government sought to deport him because he had several criminal convictions. He claimed to be a US citizen even though his father did not satisfy the requirement under the 1952 Act that he be physically present in the US for 5 years after the age of 14 and before his son's birth. His father had left the US and returned to the Dominican Republic 20 days prior to his 19th birthday. However, Morales-Santana argued that since US citizen mothers do not have to meet the 5-year requirement, the law was unconstitutional under the Equal Protection Clause.
US citizen mothers who have a child out of wedlock are only required to have one year of continuous physical presence in the US at any time prior to the child's birth in order for a child born abroad to acquire US citizenship at birth under the 1952 law. However, US citizen fathers of children born out-of-wedlock are subject much longer physical presence requirements.
The US Court of Appeals for the Second Circuit agreed with Morales-Santana and ruled that he could not be deported since he was a US citizen. The Court held that US citizen fathers should be held to the same standards in passing citizenship to out-of-wedlock children as US citizen mothers.
The Supreme Court agreed that these gender-specific sections of the 1952 law violate the Equal Protection Clause of the 5th Amendment. However, the decision holds that mothers of out-of-wedlock children are now held to the more stringent rules which apply to fathers.
Though the Court remanded the case to the Second Circuit, unless Congress decides to amend the 1952 law, it will be much more difficult for out-of-wedlock children born abroad to acquire US citizenship through their mothers than it has been for the past 65 years.

Mr. Morales-Santana will almost certainly be deported.
P.S. – Back in the 1970s, when I was an INS Citizenship Attorney, I interviewed many applicants who claimed to have acquired US citizenship at birth since they were born out-of-wedlock to US citizen mothers. However, I would refer each of their applications to our Investigations Department. In almost every case, we were able to find a marriage certificate of the parents which showed that the marriage occurred prior to the applicant's birth.
9. Jobs & Green Cards for RNs & MedTechs – Free Legal Help!
Are you a Registered Nurse or a Medical Technologist who is looking for a job in the US?
What if you could find a job, a work visa, and green cards for you and your family to live in the US? And what if the cost to you for all of this was zero dollars?
Hard to believe? Let me explain:
Our law firm represents over 100 hospitals across the country, and the nurse shortage in the US is coming back.
Our hospitals are in need of hundreds of RNs as well as Medical Technologists and other healthcare professionals. They are looking for both US and foreign-born RNs, and they will pay all of our attorneys' fees, USCIS filing fees and more!
We have a video and a web page for those who are interested in applying for employment and sponsorship.
If you are a foreign nurse or a medical technologist and need a job in the US and the job requires a work visa and/or green card, please do the following:
Send an e-mail message to egarcia@shusterman.com
In your message, please provide the following information:
1. Have you passed the NCLEX exam?
2. Do you have a current RN license in the US? If so, from what state(s)?
3. Have you taken and passed the IELTS or TOEFL exam?
4. Do you have a valid VisaScreen certificate?
5. Do you have any immediate family members accompanying you to the United States (spouse and children)?
6. Have you ever been petitioned by any US sponsor and hold an old priority date? If so, what is your priority date?
7. If you are present in the US, what is your current immigration status?
8. What is your RN background (area of expertise)?
9. What is your country of birth?
10. What is your country of citizenship?
11. What is your phone number?
If you are a CLS, please amend the above questions accordingly.

We will forward your response to our hospitals, and if they are interested, they will contact you. Please do not contact our law firm until after you hear from one of our hospitals.
We look forward to helping you!
10. Winner for Our August 2017 Immigration Trivia Quiz
Quiz Removed.
| | Director's Name | Country of Birth | Most Current Film |
| --- | --- | --- | --- |
| 1. | Tarsem Singh | India | Self-less (2015) |
| 2. | Alejandro Gonzalez Iñárritu | Mexico | The Revenant (2015) |
| 3. | Alfred Hitchcock | England | Family Plot (1976) |
| 4. | Guillermo del Toro | Mexico | Crimson Peak (2015) |
Better luck next time!
Carl Shusterman
Certified Specialist in Immigration Law, State Bar of California
Immigration and Naturalization Service (INS) Attorney (1976-82)
Member of AILA Board of Governors (1988-97)
Law Offices of Carl Shusterman, 600 Wilshire Blvd., Suite 1550
Los Angeles, CA 90017
Phone: (213) 623-4592 x0, Fax: (213) 623-3720
"Give me your wealthy, your rich, your huddled MBAs yearning to be tax-free. Send these, the English-speaking, fully-insured to me. I lift my lamp beside the golden door and lift my leg upon your filthy poor. P.S. No fatties, please."
– Stephen Colbert
Rewrite of the poem at the base of the Statue of Liberty
Shusterman's Immigration Update September 2017 – Quick Links
About Us
Back Issues of Our Newsletter
Citizenship
Client Testimonials
EB-5 Investors
Forms Download
Green Cards
Job Search
PERM
Processing Times
Schedule a Legal Consultation
Subscribe to Our Newsletter
Success Stories
Temporary Visas
Visa Bulletin
September 1, 2017