There will be no December newsletter as Mr. Shusterman will be visiting South America in November.
Volume Fifteen, Number Ten
Special Message: With increased privacy and security concerns around the inbox, mostly due to viruses and spam, delivering our monthly newsletter to your e-mail address presents many challenges. Sometimes you don't receive our newsletter. However, if you add our e-mail address to your address book or safe list, this should insure that our newsletter will not end up in your junk mail.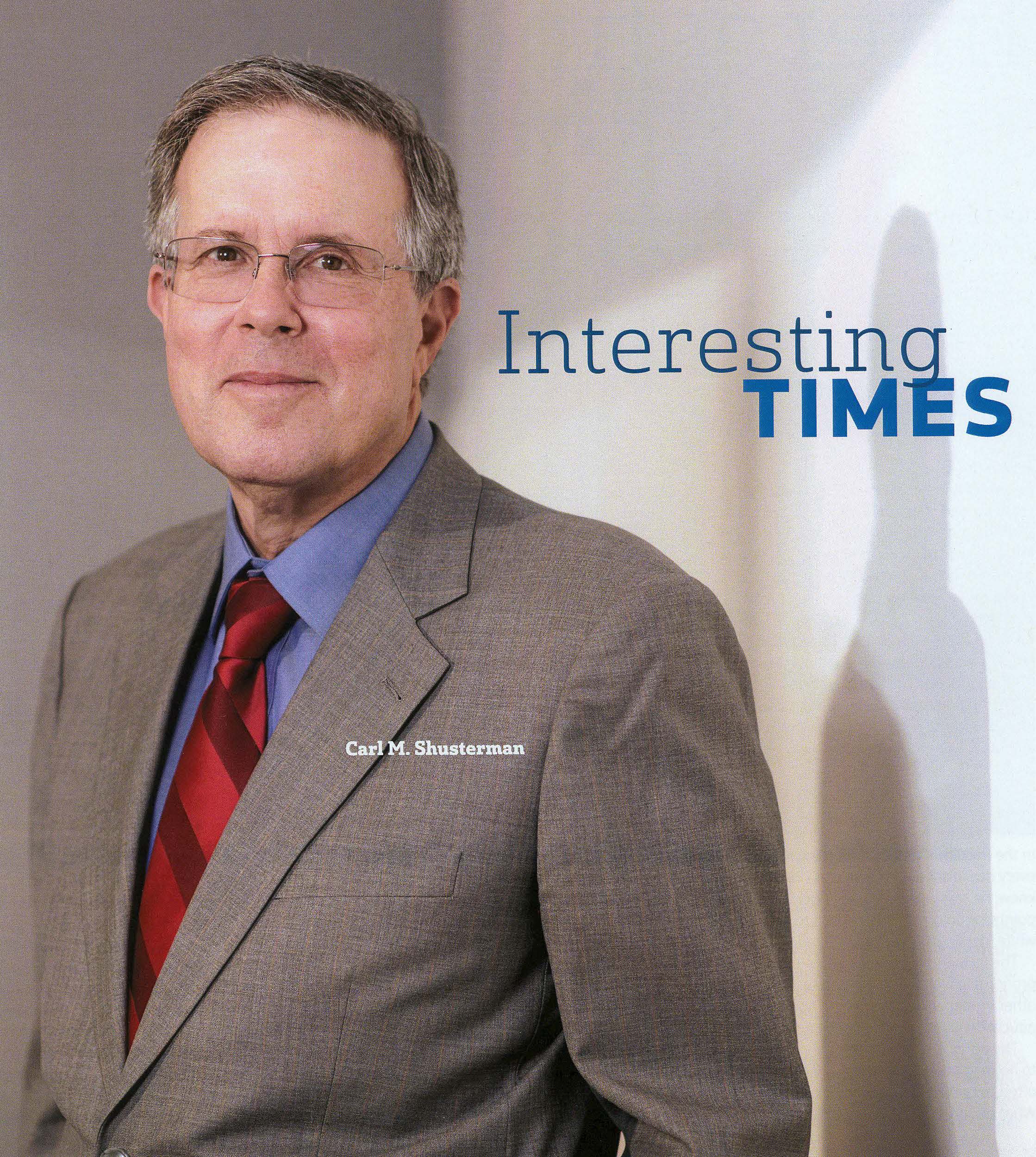 SHUSTERMAN'S IMMIGRATION UPDATE is the Web's most popular e-mail newsletter regarding U.S. immigration laws and procedures with over 40,000 subscribers located in more than 150 countries. It is written by a former INS Trial Attorney (1976-82) with over 30 years of experience practicing immigration law.
Published by the Law Offices of Carl Shusterman, 600 Wilshire Boulevard, Suite 1550, Los Angeles, California, 90017. Phone: (213) 623-4592 x0
Subscribe to our E-Mail Newsletter, join the conversation on our Immigration Facebook Page, follow our Blog Posts and subscribe to our "How-To" Immigration Videos.
Client Reviews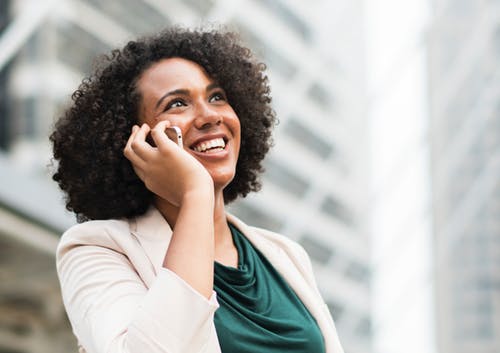 Carl Shusterman is Simply the Best
"I am a Los Angeles-based news reporter, who hired Carl and his team of attorneys to help me acquire permanent residency in the United States. I was dreading the arduous and bureaucratic process, but Carl and his staff were so professional and efficient, they helped the procedure go very smoothly."
- Ann S., Santa Clarita, California
Read More Reviews
Zoom Consultations Available!
Newsletter US Immigration Update November 2010
TABLE OF CONTENTS:
1. Latino Voters Must Show Their Muscle in November
2. Annual Green Card Visa Lottery Ends on Wednesday, November 3rd
3. Schedule of Shusterman's Upcoming Immigration Law Seminars
4. New EOIR Website: What's New Except the Design?
5. Success Story: Reopening Removal Proceedings When Outside the U.S.
6. Immigration Trivia Quiz: Desiring a World Full of Laughter
7. Ask Mr. Shusterman: New BIA Decision Regarding the Child Status Protection Act
8. Immigration Government Processing Times
9. Website Review: USCIS' New Citizenship Resource Center
10. Winner of our October 2010 Immigration Trivia Quiz
NEWS FLASHES:
1. Latino Voters Must Show Their Muscle in November
When the economy is in the tank, voters look for a scapegoat.
Back in 2005, when the economy was flourishing (Remember?), the McCain- Kennedy Comprehensive Immigration Reform (CIR) bill was co-sponsored by a bipartisan coalition of Senators including Republicans like Lindsay Graham of South Carolina, Sam Brownback of Kansas, Mel Martinez of Florida and Lincoln Chafee of Rhode Island, not to mention an obscure Democrat freshman from Illinois by the name of Barack Obama.
In the 2008 Presidential elections, Senator Obama promised to push for CIR, and the Latino vote in states like Colorado and New Mexico helped propel him to victory. However, the new President inherited an economy on the verge of collapse. And despite the efforts of the President and the Congress to stimulate the economy, the percentage of Americans who are unemployed remains stubbornly high.
It has become a popular campaign tactic to blame undocumented workers from Mexico for our present economic distress. Signing Arizona's racial-profiling immigration law turned the state's unpopular Governor into a shoo-in in the 2010 elections. Senator McCain's (R-AZ) 180-degree turnaround from a sponsor to a vocal opponent of CIR helped him clinch the Republican nomination for Senator. Tom Tancredo, formerly the leader of the anti- immigration forces in the House of Representatives, is the Republican nominee for Governor of Colorado. If the Republicans take control of the House of Representatives, Congressman Lamar Smith (R-TX), who not only is against CIR, but would like to decrease legal immigration to the U.S., will become the Chairman of the House Judiciary Committee. In races across the U.S., candidates seek to burnish their anti-immigration credentials by having the infamous Sheriff Arpaio from Phoenix, Arizona come and speak to voters on their behalf.
The reason that CIR never got off the ground in the Senate in the past two years was not the fault of President Obama. It is because every single Republican, and even a few Democrats, oppose CIR. One would think that Latino voters would be up in arms about this, and vote to "throw the bums out".
However, a poll released this week indicates that only 51% of Latino registered voters said that they would go to the polls as compared to 70% of voters overall.
Unless Latino voters get energized quickly, we can forget CIR and the DREAM Act. The next Congress is apt to be controlled by anti-immigrant zealots who will do their best to pass "enforcement-only" immigration bills. Stay tuned for national racial profiling laws, a vastly increased budget for immigration enforcement, mandatory E-Verify and an end to birthright citizenship. Hopefully, President Obama would veto such legislation. However, immigration advocates remember all too well President Clinton's signing of the notoriously anti-immigrant law of 1996, something we have yet to recover from.
Latinos should bear in mind that they are the fastest growing demographic among American voters. After Governor Pete Wilson (R-CA) rode to re- election in California in 1994 on the strength of the anti-immigrant Proposition 187, Latinos registered to vote in record numbers and made California a pro-immigrant state in short order. Today, once anti-immigrant candidates emerge victorious in the Golden State from the Republican primaries, they immediately start running campaign ads in Spanish and proclaim they are "amigos" of the Latino community. No politician in California can ignore Latino voters.
It is important that Latino and other pro-immigrant voters exercise their power in the 2010 elections.
2. Annual Green Card Visa Lottery Ends on Wednesday, November 3rd
The DV-2012 Online Green Card Lottery will officially end at noon (EDT) on November 3, 2010. You can apply online for free.
This year, like last year, up to 50,000 persons may receive permanent residence through the visa lottery.
No countries have been added or removed from last year's list of eligible countries.
For DV-2012, natives of the following countries are not eligible to apply because the countries sent a total of more than 50,000 immigrants to the United States in the previous five years:
Brazil
Canada
China (mainland-born)
Columbia
Dominican Republic
Ecuador
El Salvador
Guatemala
Haiti
India
Jamaica
Mexico
Pakistan
Peru
Philippines
Poland
South Korea
United Kingdom (except Northern Ireland) and its dependent territories
Vietnam
Persons born in Hong Kong SAR, Macau SAR and Taiwan are eligible to participate.
The law and regulations require that every diversity visa entrant must have at least a high school education or its equivalent or have, within the past five years, two years of work experience in an occupation requiring at least two years' training or experience.
Applications will only be accepted online.
3. Schedule of Shusterman's Upcoming Immigration Law Seminars
AILA Texas Chapter Fall Conference
Gran Porto Real Resort
Playa Del Carmen, Mexico
November 5-6, 2010
Topic: Child Status Protection Act
Beverly Hills Bar Association
Beverly Hills, California
January 27, 2011
Topic: "Social Media for Attorneys"
Pincus International
Los Angeles, California
March 4, 2011
4. New EOIR Website: What's New Except the Design?
On October 20, the Executive Office for Immigration Review (EOIR) rolled out its new website.
The EOIR is composed of the (1) Immigration Courts; (2) Board of Immigration Appeals (BIA) and the (3) Office of the Chief Administrative Hearing Officer (OCAHO).
The EOIR announced the coming of the new website in a press release dated October 19. The agency stated as follows:
"The EOIR website has been a prominent site for respondents, representatives, nongovernmental organizations, the press, and the public to gain updated information about the agency. The new site offers a clean design that mirrors the look and feel of the U.S. Department of Justice's website and offers significant improvement in regard to navigation and functionality.
Features include an Action Center with tools for visitors to find a representative, an immigration court, and a free legal service provider. The public may also submit a complaint regarding an immigration judge online and review statistics related to all complaints received. The new site also provides prominently placed links to the practice manuals for the Office of the Chief Immigration Judge and Board of Immigration Appeals, immigration-related forms, the Immigration Judge Benchbook, and the Virtual Law Library."
The look of the new website mirrors that of the Justice Department's website, of which the EOIR website is a subsection.
The content of the website is largely the same as the old EOIR website. It contains such helpful features as the:
1) Immigration Courts Practice Manual – This is a useful guide for persons who practice in the Immigration Courts;
2) The BIA Practice Manual – This guides persons who practice before the BIA;
3) The Virtual Law Library – This useful feature contains links to both of the above guides as well as to the latest precedent decisions, Federal Register notices, the Immigration Judge Benchbook and much more. One can subscribe and receive e-mails from the EOIR whenever there is a new precedent decision; a new Immigration Judge is sworn-in or presides over a naturalization ceremony, or whenever the list of disciplined private practitioners is updated.
Unfortunately, despite the new website, it appears that the EOIR webmaster does not regularly check to see that all of the links are working and are up-to- date. For example, click on "Related Links" in the upper right hand corner of the Virtual Law Library and you will see that the link to the State Department's Visa Bulletin is broken. The site also links to the State Department's "2008 Human Rights Report" even though the 2009 version of the report has been online since last March. The same applies to the link to the State Department's 2008 Report on International Religious Freedom.
The site allows readers to download copies of EOIR forms and instructions for free (although none of the forms are fillable) and provides contact information for Immigration Courts across the country as well as to EOIR headquarters.
The EOIR Action Center allows readers to:
File Complaints Against individual Immigration Judges;
Find a Representative;
Find an Immigration Court; and
Find a Free Immigration Provider.
Some of the above information is misleading. For example, the reference to "free" immigration providers is misleading since the providers listed are not free, and there is no real quality control over who is listed.
One new feature is a slide show regarding Immigration Judge Complaint statistics received from October 1, 2009 and September 30, 2010. EOIR received 166 complaints concerning 88 Judges. Of the 152 complaints which have been resolved, 52 was dismissed, 21 were "concluded" due to the Judge's retirement or resignation, 78 resulted in unspecified "Informal Actions" and only 2 involved "Disciplinary Actions" which include reprimands, suspensions and removals.
A little ambiguous?
In the past, we have noted the EOIR website is difficult to navigate because it has no site map or search engine. Unfortunately, the new site does little to resolve these issues. Since the search engine is for the entire Justice Department website, it is less than helpful for finding specific information on the EOIR subsection of the site. Likewise, the site map applies to the entire Justice Department website.
The Justice Department has its own Facebook, MySpace, YouTube and Twitter pages, but if any of these pages contain any information about the EOIR, we were unable to find it.
All in all, despite the new and improved look, the content on the new EOIR website remains largely the same.
5. Success Story: Reopening Removal Proceedings When Outside the U.S.
Mr. A (not his full surname) phoned us from his home in Japan. He had studied in the United States in the 1980s and eventually obtained a green card. However, in 1996, he returned to Japan and began working for a major corporation.
In 1999, Mr. A flew into the Los Angeles airport on his way to attend a friend's wedding. The immigration officials at the airport detained Mr. A and questioned him. An immigration officer told him he "abandoned" his residency after he left the United States in 1996. As a result, he signed a statement and his green card was taken away. Mr. A was permitted to leave the airport and attend the wedding.
While in the United States, Mr. A called an immigration attorney to inquire about his options. The attorney told him that there was nothing he could do for him. Mr. A attended his friend's wedding and flew back to Japan shortly thereafter.
After the incident at the airport, Mr. A continued to travel to the United States as a tourist. However, in 2004 when he traveled to Honolulu he was again detained, questioned, and fingerprinted.
The officers in Honolulu told Mr. A that an Immigration Judge had ordered him removed from the United States on May 6, 1999. However, Mr. A was unaware that he had been scheduled for a hearing before an Immigration Judge or that he had been ordered removed.
Mr. A retained us because he wanted to be able to travel freely without fear that he would be detained. He and his wife were also seeking to settle in Canada and did not want any problems with the Canadian immigration officials. Mr. A wanted to know if our law firm could assist him.
After his initial consultation with Attorney Shusterman, Mr. A's case was assigned to Attorney Elif Keles, one of the deportation experts in our office.
Ms. Keles obtained copies of Mr. A's immigration files through the Freedom of Information Act (FOIA) from both the Immigration Courts and the USCIS.
The immigration files revealed that the former INS had issued a document called a "Notice to Appear" ordering Mr. A to appear before an Immigration Judge. Allegedly this document was given to Mr. A when he was detained at the Los Angeles airport in 1999. Curiously, Mr. A's signature did not appear in the space provided on the Notice to Appear. Instead someone had written "refused to sign" in the space provided for a signature.
Given that he willingly signed a statement at the airport, Mr. A found it strange that the government would claim that he refused to sign the Notice to Appear. Further, the Notice to Appear listed an Indiana address as Mr. A's residence. The hearing notice sent by the Immigration Court was also mailed to this address. Mr. A was familiar with the Indiana address since it belonged to his friend. However, Mr. A had not given this address to the immigration officials at the airport.
On May 6, 1999, an Immigration Judge ordered Mr. A removed from the United States because he did not appear for his hearing in court. Since Mr. A did not know that he was scheduled for a hearing before an Immigration Judge, we submitted a Motion to Reopen his removal proceedings.
Normally, a Motion to Reopen is filed for someone who is in the United States. However, Mr. A was residing in Japan. Generally, a Motion to Reopen must be filed within 90 days of the Immigration Judge's decision ordering a person removed from the United States.
However, Attorney Keles conducted research and found legal arguments to overcome these two obstacles in Mr. A's case.
There are court decisions which hold that certain persons not physically in the United States may file motions to reopen their removal orders. See Lin v. Gonzales, 473 F.3d 979 (9th Cir. 2007); see also Matter of Bulnes-Nolasco, 25 I & N Dec. 57 (BIA 2009). In addition, a federal immigration regulation states that the 90-day filing deadline for Motions to Reopen may be excused if an individual can establish they did not receive the Notice to Appear. See 8 CFR § 1003.23(b)(4)(ii).
Attorney Keles began devising a strategy to prepare a Motion to Reopen. She obtained Mr. A's sworn statement that he did not know about his Immigration Court hearing. She also asked him to obtain proof from the Japanese government of the dates that he entered and exited the U.S. The document he obtained proved that he was in the U.S. for just a few days in 1999 and left before May 6, 1999, the date the Immigration Judge ordered him removed. Thus, he was not even in the U.S. on the day that his hearing occurred. Also, Ms. Keles obtained a statement from Mr. A's friend in Indiana stating that he never received any correspondence from the Immigration Court addressed to Mr. A.
Our office then filed a Motion to Reopen Mr. A's removal order with the Immigration Judge. The Department of Homeland Security's attorney filed an opposition brief arguing that the Notice to Appear was properly served and that Mr. A's removal order was valid.
The Immigration Judge ruled in our favor. In a written opinion she wrote: "The Court finds that Respondent [Mr. A] did not have proper notice of his removal hearing on May 6, 1999, and will therefore GRANT Respondent's motion to reopen his proceedings and rescind his in absentia removal order."
Both we and Mr. A are very pleased and relieved that he may now immigrate to Canada and visit the United States without fear of being detained.
Read more of our Immigration Success Stories.
6. Immigration Trivia Quiz: Desiring a World Full of Laughter
Quiz Removed
7. Ask Mr. Shusterman: New BIA Decision Regarding the Child Status Protection Act
Being involved in a pending nationwide class action lawsuit regarding the Child Status Protection Act (CSPA) tends to focus one's attention on the operation of this statute. I try to read every CSPA decision rendered by a Federal Court or by the Board of Immigration Appeals (BIA). (Our final brief in the class action lawsuit was submitted to the 9th Circuit Court of Appeals on October 5th. We eagerly await the scheduling of oral arguments by the Court.)
The day after we submitted our brief, the BIA, in Matter of Murillo (A099 252 007), interpreted the phrase "sought to acquire" in section 3 of CSPA in an expansive matter, rejecting the argument of the DHS which would have resulted in Mr. Murillo being removed from the United States and separated from his parents for many years.
Here is the story.
Jose Jesus Murillo was born in Mexico on May 2, 1984. His father became a lawful permanent resident of the U.S. and petitioned his wife on October 16, 1995 under the family-based 2A category. Jose, being only 11 years of age, was included as a "derivative beneficiary". The INS approved the petition on August 9, 1996.
A visa number became available to Jose and his mother on June 1, 2003 when Jose was 19 years old. However, the family's attorney did not file an application for adjustment of status under section 245(i) for more than one year.
The twist in the story is that CSPA does not require that Jose's application for permanent residence be "submitted" or "filed" before his priority date becomes current. Rather, CSPA requires that he must have "sought to acquire" permanent residence within one year of his priority date becoming current. This means, in Jose's case, that he must have taken action to become a permanent resident before June 1, 2004.
The record is clear that he hired an attorney to file an application for adjustment of status for him in April 2004. On April 30, 2004, Jose obtained a money order for filing fees payable to the INS. However, his attorney did not actually file the I-485 until November 26, 2004. This application was returned by the USCIS due to an error in the filing fee. The I-485 was resubmitted on December 18, 2004 and once again on February 1, 2005.
The USCIS denied the I-485 on the ground that Jose had not "sought to acquire" a green card within a year after his priority date became current, and he was placed under removal proceedings before an Immigration Judge. The Judge granted Jose's application for adjustment of status on the ground that he had met the "sought to acquire" requirement of CSPA by hiring an attorney to prepare and submit an I-485 on his behalf within one year of his priority date becoming current.
The DHS appealed the Judge's decision to the BIA. They argued that a person can only be found to have "sought to acquire" permanent residence if they "filed" their application for permanent residence within the one-year period.
Both Jose's attorney, and Mary Kenney, who authored a friend of the court brief on behalf of the American Immigration Council (AIC), argued that if Congress intended that a person must "file" an I-485 within one year of their priority date being current, they would have used the word "file" or "submit" or "apply" in writing CSPA. They cited numerous other laws where Congress did use these words.
The BIA held that they were not bound by the DHS' interpretation of a statute. Further, they held that if Congress meant "sought to acquire" to mean "filed", Congress would have used the word "filed" or a similar word, but that Congress chose not to do so. The Board examined the Congressional intent in passing CSPA and found that it was passed to "bring families together".
Finally, the Board quoted a U.S. Court of Appeals decision in Padash v. INS, 358 F.3d 1161, 1172 (9th Cir. 2004) which held that CSPA should be "construed so as to provide expansive relief to children of United States citizens and permanent residents."
The Board held in favor of Jose Murillo. However, this decision is not a precedent, meaning that it only applies to Mr. Murillo, not to anyone else. Matter of Murillo is similar to a 2004 Board decision interpreting the words "sought to acquire", Matter of Kim.
The USCIS has now had over eight years to promulgate regulations to implement CSPA, but has failed to do so. We urge the Board to designate Matter of Murillo as a precedent in order to clear up any remaining uncertainty about the meaning of the words "sought to acquire" in CSPA.
Do you have immigration questions of general interest to our readers? Send them to
If your question is neither short nor general, please schedule a 30-minute legal consultation with me.
8. Immigration Government Processing Times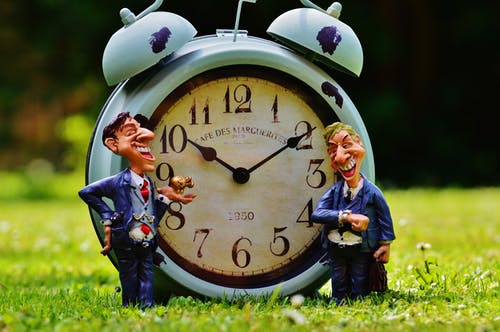 We link to the most recent immigration waiting times for each of the four USCIS Service Centers, the National Benefits Center and the Administrative Appeals Office. We also link to the processing times of all of the 83 USCIS District Offices and Sub-offices. We link to the Labor Department's page entitled "Processing dates for labor certification applications". Finally, we link to the State Department's "Visa Wait Times" page.
9. Website Review: USCIS' New Citizenship Resource Center
The USCIS has added a new feature to its website, entitled the Citizenship Resource Center.
I am impressed by this new service and I'll tell you why. Back in the 1970s when I served as an INS Citizenship Attorney, I was appalled that the government had no program to help immigrants interested in becoming U.S. citizens. In fact, applicants had to line up at the Federal Building early in the morning, and wait in line for hours simply to obtain an application form.
I developed a program where government attorneys visited evening Citizenship classes in Southern California. They spoke and answered questions about the Citizenship process, handed out Applications for Naturalization and helped students prepare for their naturalization interviews.
However, after I left the Citizenship Branch in 1980, the whole program fell apart. At that time, there wasn't even a government-issued brochure about the Citizenship process.
For the past few years, the INS and USCIS websites have allowed Citizenship applicants to download the N-400 form for free, take practice history and government tests online and become familiar with the naturalization process.
This summer, the USCIS website took this a further step, and added the Citizenship Resource Center (CRC) to their website.
For students, the CRC allows them to
Learn about Naturalization
Apply for Citizenship
Study for the Test
Find a Citizenship Case
Attend an Information Session
Understand their Rights and Responsibilities
For teachers, the CRC provides
Classroom Tools
Online Training Resources
Naturalization Information
Training Workshops
For organizations, the CRC lists
Grant Programs
Grant Resources
Grant Recipients
Promising Practices
Training and Professional Development
Supplemental Resource Links
The CRC provides information about the history and government test in several languages including English, Spanish, Chinese, Tagalog and Vietnamese. The site includes videos and audios in multiple languages explaining the naturalization process.
The USCIS regularly holds free information sessions for permanent residents in different parts of the country. These sessions cover naturalization eligibility, testing, and citizenship rights and responsibilities. A schedule of these sessions is listed on the website. For October and November, the 14 sessions listed on the schedule are all east of the Mississippi River.
The site also contains a 16-minute video entitled "The USCIS Naturalization Interview and Test" and an 11-minute video entitled "Becoming a U.S. Citizen: An Overview of the Naturalization Process".
All in all, the Citizenship Resource Center is a great place for persons to learn about the process of becoming a citizen of the U.S.
We link to the Citizenship Resource Center from the "Obtaining U.S. Citizenship" page on our website.
Kudos to the USCIS.
10. Winner of Our September 2010 Immigration Trivia Quiz
Quiz Removed
Below is the winning entry:
Dear Mr. Shusterman,
Hi there,
Following are the answers to Immigration Trivia quiz- October 2010.
1. Joseph Brodsky
Born at Leningrad/Saint Petersburg , Russia
2. Charles Simic
Born at Belgrade , Serbia
3. Denise Levertov
Born at Illford, Essex , UK
Brief information about me:
Name: Vivek
Are you an immigrant? — No I am not, but looking to be one since my parents have Green Cards.
Where are you from? — I am from India.
Where do you live? — Currently, I am living in Bangalore, India.
What is your occupation? — I am employed as Technical Lead in a leading software company.
Special interests? — Playing games, watching and playing cricket, watching movies, writing code.
How you solved the quiz? — www.tineye.com helped me find couple of images. Third one was found through random guesses on well-known poets and researching them on the internet.
How long you've been a subscriber to our newsletter and what you use our newsletter/website for, to: — I subscribed to your newsletter in Sept 2010. I frequently keep checking your website and newsletter to know details about your lawsuit for CSPA which may prove helpful for my immigration.
Thanks,
Vivek
Congratulations, Vivek!
Carl Shusterman
Certified Specialist in Immigration Law, State Bar of California (1988 – present)
Former U.S. Immigration & Naturalization Service Trial Attorney (1976-82)
Board of Governors, American Immigration Lawyers Association (1988-97)
Phone: (213) 623-4592 Fax: (213) 623-3720
Law Offices of Carl Shusterman, 600 Wilshire Blvd., Suite 1550
Los Angeles, California 90017
Read what the probable next Chairman of the House Judiciary Committee, Lamar Smith (R-TX), has to say about U.S. immigration policy.
Newsletter US Immigration Update November 2010 – Quick Links
About Us
Back Issues of Our Newsletter
Citizenship
Client Testimonials
Forms Download
Green Cards
Job Search
PERM
Processing Times
Schedule a Legal Consultation
Subscribe to Our Newsletter
Success Stories
Temporary Visas
Visa Bulletin
November 1, 2010
Disclaimer: This newsletter is not intended to establish an attorney-client relationship. All information contained in this newsletter is generalized. Any reliance on information contained herein is taken at your own risk.