Volume Seventeen, Number Five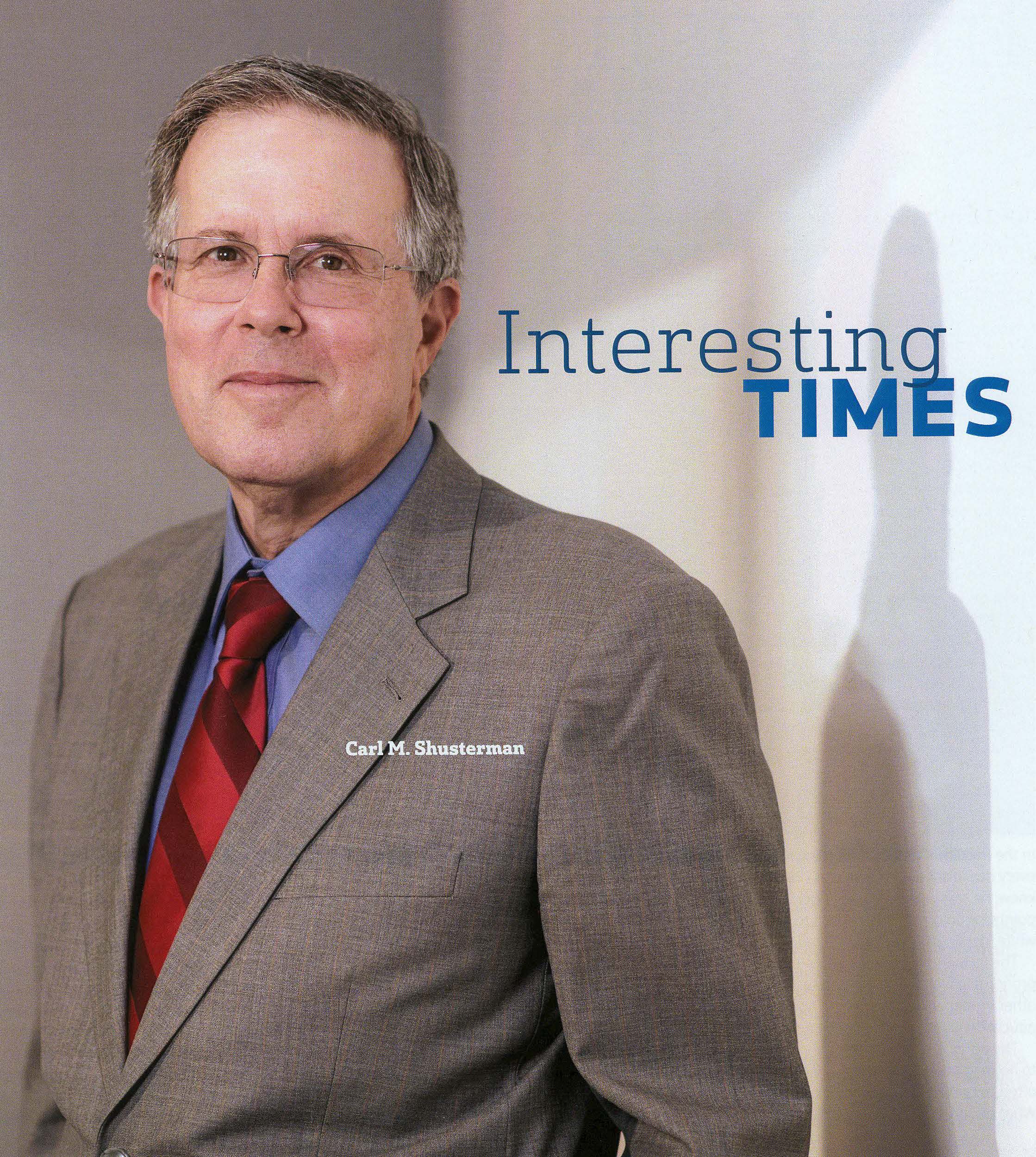 SHUSTERMAN'S IMMIGRATION UPDATE is the Web's most popular e-mail newsletter regarding US immigration laws and procedures with over 40,000 subscribers located in more than 150 countries. It is written by a former INS Trial Attorney (1976-82) with over 30 years of experience practicing immigration law.
Published by the Law Offices of Carl Shusterman, 600 Wilshire Blvd, Suite 1550, Los Angeles, California, 90017. Phone: (213) 623-4592 x0
Subscribe to our free, monthly e-mail newsletter, SHUSTERMAN'S IMMIGRATION UPDATE.
Join the conversation on our Immigration Facebook Page and receive daily updates on the latest events and stories regarding immigration laws and policies.
Follow our Blog Posts commenting on the latest developments in the immigration world.
Subscribe to receive our free "How-To" Immigration Videos.
Disclaimer: This newsletter is not intended to establish an attorney-client relationship. All information contained in this newsletter is generalized. Any reliance on information contained herein is taken at your own risk.
Client Reviews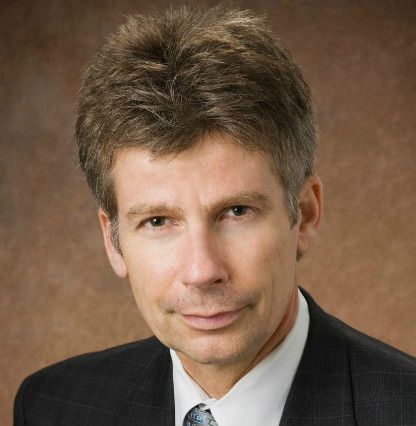 Highly Competent Legal Services
"I work with Merritt Hawkins, the largest physician search firm in the United States. For over 20 years, we have partnered with The Law Offices of Carl Shusterman, which assists us in obtaining visas for the many international physicians we recruit. Mr. Shusterman and his staff have been an indispensable resource of expertise, allowing us to recruit international doctors in the most efficient manner possible on behalf of our clients."
- Phil Miller, Merritt Hawkins, Dallas, Texas
Read More Reviews
Zoom Consultations Available!
Newsletter US Immigration Update May 2012
TABLE OF CONTENTS:
1. Supreme Court to Rule on Arizona Immigration Law
2. USCIS' Proposed Regulation for Stateside I-601 Waivers
3. Shusterman's Immigration Law Seminars
4. CSPA: 9th Circuit Grants Petition for Rehearing En Banc
5. Success Story: Proving "Specialized Knowledge" for an L-1B
6. Immigration Trivia Quiz: The Immigrant Origins of Blue Jeans
7. State Department Visa Bulletin for May 2012
8. Immigration Government Processing Times
9. Ask Mr. Shusterman: I-9 Discrimination & Document Abuse
10. Winner of Our April 2012 Trivia Quiz!
NEWS FLASHES:
Annual Report on Legal Permanent Residents – The Department of Homeland Security recently published a report that describes the characteristics of people who became legal permanent residents in the fiscal year of 2011. It includes published data on persons who became LPRs by class of admission, country of birth, state of residence, and other characteristics.
CBP Proposed Rule Allows More U.S. Returning Residents to File Single Customs Declaration for Members of Family – U.S. Customs and Border Protection has proposed a rule to expand the definition of "members of a family residing in one household".  The agency states that by allowing returning residents to file a family customs declaration for articles acquired abroad, this would reduce the amount of paperwork required during inspection and therefore speed passenger processing.
CRS Report on DREAM Act – The Congressional Research Service (CRS) recently published a report on DREAM Act legislation estimated that had legislation been passed to provide a path to citizenship for university graduates, roughly 2.15 million individuals could have attempted to become lawful permanent residents.
Federal Bar Association (FBA) Immigration Conference – The FBA holds its annual Immigration Law Seminar in Memphis, Tennessee on May 18-19. The confirmed speaker line-up is a who's who of renowned immigration attorneys and government officials including Judges from the US Circuit Court of Appeals and Immigration Judges. The conference also offers the opportunity to hear from a panel of ICE and USCIS supervisors as they discuss various immigration issues. The program includes special tracks for pro bono attorneys and for criminal lawyers. Earn up to 12 CLE hours (with a possibility of 3 ethics hours offered). See you there!
Free Consultation – Our spanish website has an issue that we are reaching out to the public to help us solve. On mobile devices (smartphones and tablets) the tab (on the red bar below our company logo) leads directly to the main attorneys page instead of allowing our readers to choose which attorney's profile to view. We are offering a free consultation to the first person who can help us solve this glitch. Thank you!
H-1B Cap Season Off to Faster Start – The USCIS started accepting H-1B petitions subject to the numerical caps starting on April 2. The number of petitions submitted as of April 20, for fiscal year 2013 was 35,900. Last year on April 22, the cap was at 13,900 petitions for FY 2012. We update the number of H-1B petitions received by the USCIS on a weekly basis.
Prosecutorial Discretion Initiative: Latest Figures – TRAC reports that as of March 28, ICE had only identified 2,609 cases in removal proceedings nationwide which could be closed. Meanwhile, the backlogs of cases before the Immigration Courts have actually risen since the program was announced in August 2011.
Senator Marco Rubio (R-FL) Proposes Compromise DREAM Act – Republican Senator Marco Rubio of Florida has proposed a new compromise version of the DREAM Act. His proposal would create a new kind of non-immigrant visa for those who are children of undocumented immigrants to live and work in the United States for a set period of time. Unlike the version put forth by the Democrats, Rubio's proposal would not grant individuals lawful permanent residency. Instead, these non-immigrant visa holders would be able to seek  lawful permanent residency in the more traditional way, through marriage, family or an employer.
USCIS Provides New Prep Materials for Naturalization Process – The USCIS has published new study materials that help lawful permanent residents prepare for their naturalization interview, including practice words and phrases that they will hear during the interview and encounter on the naturalization form N-400. Also available for download are flashcards that aid LPR's in studying for the written English test. These materials are available on the USCIS' Study Materials page.
U.S. & Brazilian Leaders Push for Expansion of VWP – On April 9, President Obama and President Dilma Rousseff of Brazil agreed to work together to include Brazil in the Visa Waiver Program and to speed up visa wait times.
USCIS Publishes Interim Memo Regarding Immigration Benefits for Transgender Individuals – On April 10, USCIS released a memo regarding the assigning of appropriate gender designations on documents issued to transgender individuals and the adjudication of benefits applications involving the marriage of transgender individuals. This memo is an addition to the Adjudicator's Field Manual (AFM) Subchapter 21.3.
USCIS Announces Tactical Team for Entrepreneurs in Residence Team – On April 13, USCIS announced their tactical team for the Entrepreneurs in Residence Program. The team consists of USCIS officials and veteran corporate business people.
1. Supreme Court to Rule on Arizona Immigration Law
Arizona's harsh immigration law, Senate Bill 1070 (S.B. 1070) was signed into law on April 23, 2010. However, before the law could go into effect, the Federal Government brought a lawsuit, and a Federal Judge enjoined the State of Arizona from implementing key portions of the law. On April 11, 2011, the 9th Circuit Court of Appeals upheld the injunction. The State of Arizona asked the Supreme Court to reverse the injunction, and on April 25, 2012, oral arguments were held.
The 4 provisions of the law which were enjoined are as follows:
1) The requirement that state and local law enforcement officers attempt to determine an individual's immigration status during a "lawful stop, detention or arrest" when there is "reasonable suspicion" that the individual is an illegal immigrant. The person cannot be released until his immigration status has been determined.
2) Expansion of warrantless arrest powers whenever an officer has reasonable suspicion that an offense would make a person removable from the U.S.
3) Making it a crime under state law for an alien not to be in possession of immigration documents required by Federal law.
4) Penalizes undocumented persons seeking employment.
The arguments in United States v. Arizona do not concern whether implementation of the law would result in unlawful discrimination, only whether S.B. 1070 is preempted by Federal Law.
Even before the Solicitor General had delivered his opening statement, he was asked by the Chief Justice: "No part of your argument has to do with racial or ethnic profiling, does it?" To which, the Solicitor General replied: "That's correct."
For the past two years, the fight over S.B. 1070 has divided the entire country between supporters of the law who claim that it is necessary because the Federal Government is not doing enough to prevent illegal immigration and opponents who believe that the law is discriminatory and racist. Lawsuits concerning the potential discriminatory impact of S.B. 1070 are pending in Federal District Court.
The oral arguments before the Supreme Court last Wednesday seem to indicate that some of the Justices, perhaps a majority, may be willing to uphold at least some of the provisions of S.B. 1070.
Chief Justice Roberts asked: "What could possibly be wrong if Arizona arrests someone, let's say for drunk driving…and the arresting officer says, 'I'm going to call the federal agency and find out if this person is here illegally?"
Justice Kennedy sarcastically asked the Solicitor General: "So you're saying that the government has a legitimate interest in not enforcing its laws""
Not to be outdone, Justice Scalia asked "So we have to enforce our laws in a manner that will please Mexico? Is that what you are saying?"
Even the liberal Justices seemed to have problems with some of the Federal Government's arguments. Justice Breyer stated that he did not see a problem if "all that happens is a policeman makes a phone call…"
Justice Sotomayor took the Solicitor General to task, saying: "Your argument – that this systematic cooperation is wrong – is not selling very well. Why don't you try to come up with something else?"
While it unclear how the Supreme Court will rule on those disputed portions of S.B. 1070 which go beyond what is required by Federal Law, like the penalties imposed upon undocumented workers seeking jobs, the majority of the Justices (Justice Kagan recused herself from the case.) seem ready to rule that the "reasonable suspicion" stop and call to the Federal Government portion of the law does not violate the Supremacy Clause of the Constitution.
We will know for sure come June.
2. USCIS' Proposed Regulation for Stateside I-601 Waivers
On March 30, the USCIS issued a proposed regulation which would permit certain immediate relatives of U.S. citizens who are ineligible for adjustment of status and have accumulated over 180 days of unlawful presence in the U.S., to have their waivers processed in the U.S. If the waiver is approved, the person would proceed for the immigrant visa interview at a U.S. consulate abroad.
Once implemented, this would be a significant improvement over the present system where such persons are forced to go to their immigrant visa interviews abroad and submit their I-601 waivers only after a consular officer determines that they are inadmissible to the U.S. based on their accumulated unlawful presence. The object of this proposed regulation is to prevent the lengthy separation of family members while the waiver application remains pending. However, the USCIS will also benefit from the regulation. The number of officers stationed abroad, particularly those in dangerous venues like Ciudad Juarez, Mexico, will be greatly reduced, thereby saving the agency considerable expense. Also, the standards for determining what constitutes "extreme hardship" will, hopefully, be more consistent if most waivers are decided stateside.
However, the proposed regulation is written in a restrictive manner. Why is stateside processing limited only to certain immediate relatives? Family members of US permanent residents also suffer extreme hardship. Why are persons in removal proceedings excluded from stateside processing? Why not allow stateside processing for other grounds of inadmissibility? The list goes on and on.
On February 24, numerous immigrants rights organizations wrote to the USCIS and offered various concrete suggestions for the proposed regulations. However, few, if any, of these suggestions were incorporated into the proposed regulations.
There is a public comment period on the proposed regulations which ends on June 1, 2012. If you feel strongly about this issue, please take a few minutes and submit your comments online.
3. Shusterman's Upcoming Immigration Law Seminars
FBA 8th Annual Immigration Law Seminar
Federal Bar Association
Memphis, Tennessee
May 18-19, 2012
Topics: "Immigration for Physicians and Nurses"
"Child Status Protection Act"
Please visit the conference website for more information.
2012 AILA Annual Conference on Immigration Law
American Immigration Lawyers Association
Nashville, Tennessee
June 13-16, 2012
Topic: "The Truly Mobile Law Practice: Tools and Technology Tips to Help You Be Productive Anytime from Almost Anywhere"
Professionals in Human Resources Association
Ventura County, District 10
Camarillo, California
June 21, 2012
Topic: "Employer Compliance with I-9 Requirements"
Professionals in Human Resources Association
Orange County, District 8
Irvine, California
July 19, 2012
Topic: "What Employers Need to Know About US Immigration Laws"
Professionals in Human Resources Association Annual Conference & Exposition
Anaheim Convention Center, Anaheim, California
August 27, 2012
Topic: "Immigration: Avoiding the 7 Most Costly Mistakes"
Professionals in Human Resources Association
Los Angeles County, District 19
Palmdale, California
November 14, 2012
Topic: "What Employers Need to Know about US Immigration Laws"
4.  CSPA: 9th Circuit Grants Petition for Rehearing En Banc
On April 20, 2012, the U.S. Court of Appeals for the 9th Circuit granted our Petition for a Rehearing En Banc in De Osorio v. Napolitano.
The issue in this case is whether a child who is a derivative beneficiary of a visa petition who ages-out before his priority date becomes current may retain the priority date of the original petition and automatically convert to the family-based 2B category. In most cases, this allows the child to immigrate to the U.S. together with his parents.
The government maintains that the child is not entitled to any credit for all of the years that he waited in line, and must go to the end of the line in the 2B category, and wait another 8 to 20 years for his priority date to become current. If he marries during this period, his priority date is lost forever.
This restrictive reading of the statute is, however, directly contrary to the statutory language of the Child Status Protection Act (CSPA) and to the intent of the law. CSPA was enacted in order to keep immigrant families intact despite family-based and employment-based waiting times which can range up to 22 years or more.
Section 3 of CSPA is entitled "Treatment of Certain Unmarried Sons and Daughters Seeking Status as Family-Based, Employment-Sponsored and Diversity Immigrants". It is composed of a number of subsections, the first three of which are relevant to our case:
Subsection 1 establishes a formula by which the length of time that a visa petition is pending is subtracted from the child's age. This protects many children from aging-out if they reach the age of 21 before their priority dates become current. For example, a 24-year-old who is the derivative beneficiary of a visa petition that was pending for 4 years is considered to be 20 years of age, and may immigrate together with his parents.
Subsection 2 defines which petitions are covered by this paragraph. These include visa petitions filed under the family-based 2A category and all petitions for which the child is a derivative beneficiary.
Subsection 3 is entitled "Retention of Priority Date" and describes what happens when a child's age is determined to be 21 years of age or older after the subtraction formula in Subsection 1 has been applied. It provides that "…his petition shall be automatically converted to the appropriate category and the alien shall retain the original priority date issued upon receipt of the original petition."
To understand how this works, let's take the following example:
One of our plaintiffs, Elizabeth Magpantay, and her family were sponsored for green cards by her U.S. citizen father in January 1991. The visa petition was approved within 2 months. However, their priority dates did not become current until nearly 15 years later, in December 2005.
During this waiting period, her children turned 21 years of age: Melizza in 1999, Ricardo in 2001 and Christine in 2005. Subtracting the 2 months that the visa petition was pending from their ages did not prevent them from aging-out. In 2006, Elizabeth and her husband immigrated to the U.S., and were forced to leave Melizza, Ricardo and Christine behind in the Philippines.
In 2007, Elizabeth filed visa petitions for her children under the family-based 2B category. Relying on CSPA, she requested that her children retain the 1991 priority date of the original petition. The government denied her request and gave them 2007 priority dates. Since there is currently a 10-year wait under the 2B category for Filipinos, Melizza, Ricardo and Christine would have to remain unmarried and wait until 2017 in order to join their parents in the U.S.
In seeking to justify this decision, the government relies on erroneous conclusions reached in 2009 by the Board of Immigration Appeals (BIA) in Matter of Wang. Wang held that the language of CSPA with regard to what petitions are covered in subsection 3 above is ambiguous, and that the legislative history indicates that CSPA is concerned only with administrative delays, not with delays caused by the operation of the Visa Bulletin. However, as we have explained in previous articles and as the U.S. Court of Appeals held in Khalid v. Holder, 655 F.3d 363 (2011), the language of the statute is unambiguous: subsection 3 applies to all derivative beneficiaries of family-based and employment-based visa petitions. Futhermore, Matter of Wang, improperly disregards regulations and portions of the legislative history which do not support its erroneous conclusions.
The 9th Circuit Court of Appeals has agreed to rehear our class action lawsuit during the week of June 18, and we are very hopeful that a positive outcome will result, not just for our plaintiffs, but for all immigrant families.
5. Success Story: Proving Specialized Knowledge for an L-1B
L-1A visas are for executive and managers of foreign company's parent, subsidiary, branch, or affiliate operation who are coming to the U.S. in the same role. There is another type of visa for employees of such companies who possess "specialized knowledge". It is called an L-1B visa.
The L-1B petitions we have filed for our corporate clients have involved specialized knowledge such as company secrets and other classified information or specialized technical knowledge, especially in the information technology sector. Recently, we had a new challenge: an L-1B petition for a marine mammal trainer to work at a sea life park in Hawaii who had been working at an affiliate sea life park in Spain.
The USCIS defines a position requiring "specialized knowledge" as one in which the worker must perform duties that accommodate the petitioning organization's product, service, research, equipment, techniques, management, or other interests and its application in international markets, or an advanced level of knowledge or expertise in the organization's processes and procedures. Documentation of such specialized knowledge is essential for the petition.
Roberto (not his real name) did not have a formal education in animal behavior, but had received special and groundbreaking training at a theme park in Spain in the field of animal training more related to cognitive psychology than the usual classical conditioning (think Pavlov's dog). This new type of animal training was pioneered in Spain and involves the animal's emotional and cognitive responses.
The USCIS sets a fairly high bar for specialized knowledge. In this case, USCIS issued a request for evidence asking us to prove that Roberto possessed this high level of specialized knowledge.  In our response, we cited the fact that only 9 trainers working for the corporation had received this training, and it was a technique that had not yet been taught in other countries. In addition, he had over five years of experience in marine mammal training. We were not sure if this would meet the bar for specialized knowledge, but we cited the Puleo Memo (1994), which gives as an example of an L-1B petition approved for an employee of a shellfish company. The employee possessed specialized knowledge required to process the shellfish that was otherwise unknown in the United States.
Like the employee in that memo, Roberto possesses knowledge that is unique in the U.S.  USCIS agreed and approved the L-1B petition. Roberto is now at work in Hawaii. The dolphins are happy to have him.
Read more of our Immigration Success Stories.
6. Immigration Trivia Quiz
Quiz Removed
7. Visa Bulletin for May 2012
There is little good news, but a lot of bad news, in the May 2012 Visa Bulletin.
The worldwide family categories all advanced modestly, from 3 to 5 weeks. For persons born in Mexico and the Philippines, many of the categories fail to advance at all.
The worldwide EB-3 category moves forward 3 weeks while the other worldwide employment categories remain current.
The big news is that the EB-2 category for persons born in mainland China and India, retrogresses 3 years back to August 15, 2007, and that no relief can be expected until the new fiscal year begins on October 1, 2012.
Here is how the government describes the situation in the Visa Bulletin:
D. RETROGRESSION OF THE CHINA-MAINLAND AND INDIA EMPLOYMENT SECOND PREFERENCE CUT-OFF DATE
Due to the rapid forward movement of the cut-off date, demand for China and India Employment Second preference numbers has increased dramatically during recent months, and at a much faster rate than had been expected. Therefore, it has been necessary to retrogress that cut-off date to August 15, 2007 in an attempt to hold number use within the annual limit while maintaining availability for those countries that have not yet reached their per-country limit. Notices were included in the November, January, and February Visa Bulletins alerting readers to the possibility of such a retrogression. While corrective action has become necessary earlier than was anticipated based on the information available at the time cut-off dates were determined, it is hoped that readers are not caught off guard by this retrogression.
Should additional information regarding potential demand become available, it may be necessary to take additional corrective action at any time.
Every effort will be made to return the China and India Employment Second preference cut-off date to the previously announced April date of May 1, 2010. This will be done as quickly as possible under the FY-2013 annual limits, which take effect October 1, 2012. It will not be possible to speculate on the cut-off date which may apply at that time until late summer.
USCIS has indicated that it will continue accepting China and India Employment Second preference I-485 filings based on the originally announced April cut-off date.
FAMILY CATEGORIES
| Categories | Worldwide | China (PRC) | Mexico | Philippines |
| --- | --- | --- | --- | --- |
| 1st | 5-01-05 | 5-01-05 | 5-15-93 | 7-1-97 |
| 2A | 11-15-09 | 11-15-09 | 10-15-09 | 11-15-09 |
| 2B | 2-22-04 | 2-22-04 | 12-01-92 | 12-08-01 |
| 3rd | 3-08-02 | 3-08-02 | 1-15-93 | 7-22-92 |
| 4th | 12-01-00 | 11-22-00 | 6-01-96 | 1-22-89 |
EMPLOYMENT CATEGORIES
| Categories | Worldwide | China (PRC) | India | Mexico | Philippines |
| --- | --- | --- | --- | --- | --- |
| 1st | Current | Current | Current | Current | Current |
| 2nd | Current | 8-15-07 | 8-15-07 | Current | Current |
| 3rd | 5-01-06 | 4-01-05 | 9-08-02 | 5-01-06 | 5-01-06 |
| Unskilled | 5-01-06 | 4-22-03 | 9-08-02 | 5-01-06 | 5-01-06 |
| 4th | Current | Current | Current | Current | Current |
| Religious | Current | Current | Current | Current | Current |
| 5th | Current | Current | Current | Current | Current |
8. Immigration Government Processing Times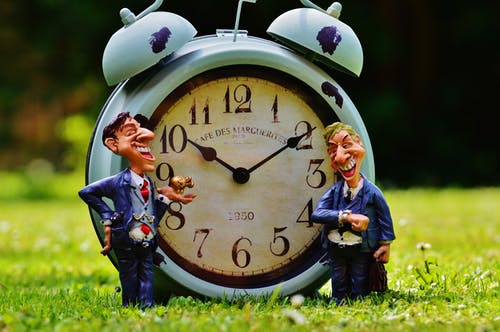 We link to the most recent immigration waiting times for each of the four USCIS Service Centers, the National Benefits Center and the Administrative Appeals Office. We also link to the processing times of all of the 83 USCIS District Offices and Sub-offices. We link to the Labor Department's page entitled "Processing dates for labor certification applications". Finally, we link to the State Department's "Visa Wait Times" page.
9. Ask Mr. Shusterman: I-9 Discrimination & Document Abuse
The Immigration and Nationality Act ("Act") requires every employer hiring an individual for employment in the United States to verify both the person's identity and his/her employment authorization through completion of Form I-9, Employment Eligibility Verification
Discrimination
At the same time, the law also prohibits employers from discriminating against individuals based on their citizenship or immigration status, or their national origin.
I-9 discrimination occurs when an employer treats individuals differently in the employment eligibility verification process because of their citizenship or immigration status, the way they look, their place of birth, or their native language or accent. Employers should not require different or more documents from Juan Garcia than from John Smith.
Document Abuse
The back of form I-9 is entitled "Lists of Acceptable Documents" and requires that within 3 business days of being hired, an individual must present the employer with a List A Document ("Documents that Establish Both Identity and Employment Authorization") or a List B Document ("Documents that Establish Identity") and a List C Document ("Documents that Establish Employment Authorization").
All of these documents must be unexpired.
An employer is not permitted to request more or different documents than are specified in the I-9 instructions or reject documents listed on the back of form I-9 the employee chooses to present. An employer is not permitted to ask for different documents or reject the type of document provided. This is known as document abuse, and is punishable with hefty fines.
How to Prevent Discrimination in the I-9 Process
Employers must accept any document an employee presents from the Lists of Acceptable Documents, as long as the document reasonably appears to be genuine and to relate to the employee. Employers must not:
Demand that an employee show specific documents
Ask to see employment authorization documents before an individual accepts a job offer
Refuse to accept a document, or refuse to hire an individual because a document will expire in the future
Refuse to accept a receipt that is acceptable for I-9 purposes
Demand a specific document when re-verifying that an employee is authorized to work
Employers must maintain a delicate balance of examining the proper documents but must not request more documents than what is required. At the same time, an employer is legally obligated to reject documents that do not reasonably appear to be genuine or to relate to the individual presenting them.
Recently, the Department of Justice (DOJ) filed suit against the University of California, San Diego Medical Center (UCSD) for requesting excessive I-9 documentation. UCSD had a policy of requiring all non-citizen new hires to present a List A document, when in fact they should have been given the option to present either a List A document or a document from each of Lists B and C. The University had also been re-verifying the work authorization of lawful permanent residents, which is a violation of the I-9 laws.
UCSD agreed to pay a civil penalty of $115,000 to settle the lawsuit. The university will also be required to conduct supplemental training of its human resources personnel and work with the DOJ to ensure compliance with I-9 processes across all of its campuses, medical centers and facilities.
In another case, the DOJ filed a case against Collins Management Corporation, a forestry products company in Oregon. They were charged with I-9 discrimination for unlawfully firing and later refusing to rehire a lawful permanent resident. Collins Management Corporation asked the lawful permanent resident to present his green card for I-9 purposes, even though he had already presented his driver's license and unrestricted Social Security card to the employer (proper List B and List C documents). The company fired the individual when he was unable to present an unexpired green card and refused to consider him for re-hire two months later because the company believed he did not possess proper documentation.
As part of the settlement agreement, Collins agreed to pay $15,000 in back pay to the former employee and a $600 civil penalty to the federal government. The company also agreed to train its managers and human resources representatives regarding compliance with the anti-discrimination provisions of the INA.
The consequences for I-9 discrimination and document abuse are severe. To be safe, employers should show the individual the back side of the I-9 form that lists acceptable documents or combinations of documents, and ask them to provide one document from List A or one each from List B and List C. That is the easiest way to avoid possible discrimination and hefty fines.
10. Winner of our April 2012 Immigration Trivia Quiz!
Quiz Removed
This month's winner:
Dear Mr. Shusterman,
Here are the people pictured in the quiz:
1. José Andrés – Spain
2. Wolfgang Puck – Austria
3. Cristeta Comerford – Philippines
4. Ettore Boiardi – Italy
The hardest person to find was José Andrés, because I'm not very familiar with him. I recognized Puck, and the other two were mentioned in your description of the quiz. I used Google Image search!
I am interested in learning about laws, immigration laws, business laws etc and love to camp out with family.
I emigrated from Russia and have been living in the US for 17 years.
I'm a writer and translator. I've been a subscriber to the newsletter for about six months, and find it extremely helpful in keeping up to date with immigration matters, especially CSPA. I'm currently waiting on my I-130 application, and was supposed to be a beneficiary of my parents' I-130. I hope the Supreme Court rules on the issue of derivative beneficiaries soon!
Best,
Denis
Congratulations, Denis!
I too am hoping the Supreme Court rules on this issue soon.
Carl Shusterman
Certified Specialist in Immigration Law, State Bar of California
Former Immigration and Naturalization Service Trial Attorney
Served as Member of AILA Board of Governors (1988-97)
Law Offices of Carl Shusterman, 600 Wilshire Blvd., Suite 1550
Los Angeles, CA 90017, Phone: (213) 623-4592 x0, Fax: (213) 623-3720
"At a time when our country grows increasingly diverse by the day, these laws encourage discrimination against people based solely on how they look or how they speak. Is it right for a military veteran to get asked for his papers just because he's of Mexican heritage? Is it right for a mother of Asian background who speaks with an accent to get asked for her papers – right in front of her children? A state law that encourages discrimination is flat out wrong. That's not who we are as a nation."
-Antonio Villaraigosa
Mayor of the City of Los Angeles
Newsletter US Immigration Update May 2012 – Quick Links
About Us
Back Issues of Our Newsletter
Citizenship
Client Testimonials
Forms Download
Green Cards
Job Search
PERM
Processing Times
Schedule a Legal Consultation
Subscribe to Our Newsletter
Success Stories
Temporary Visas
Visa Bulletin
April 30, 2012