Volume Twenty One, Number Seven
SHUSTERMAN'S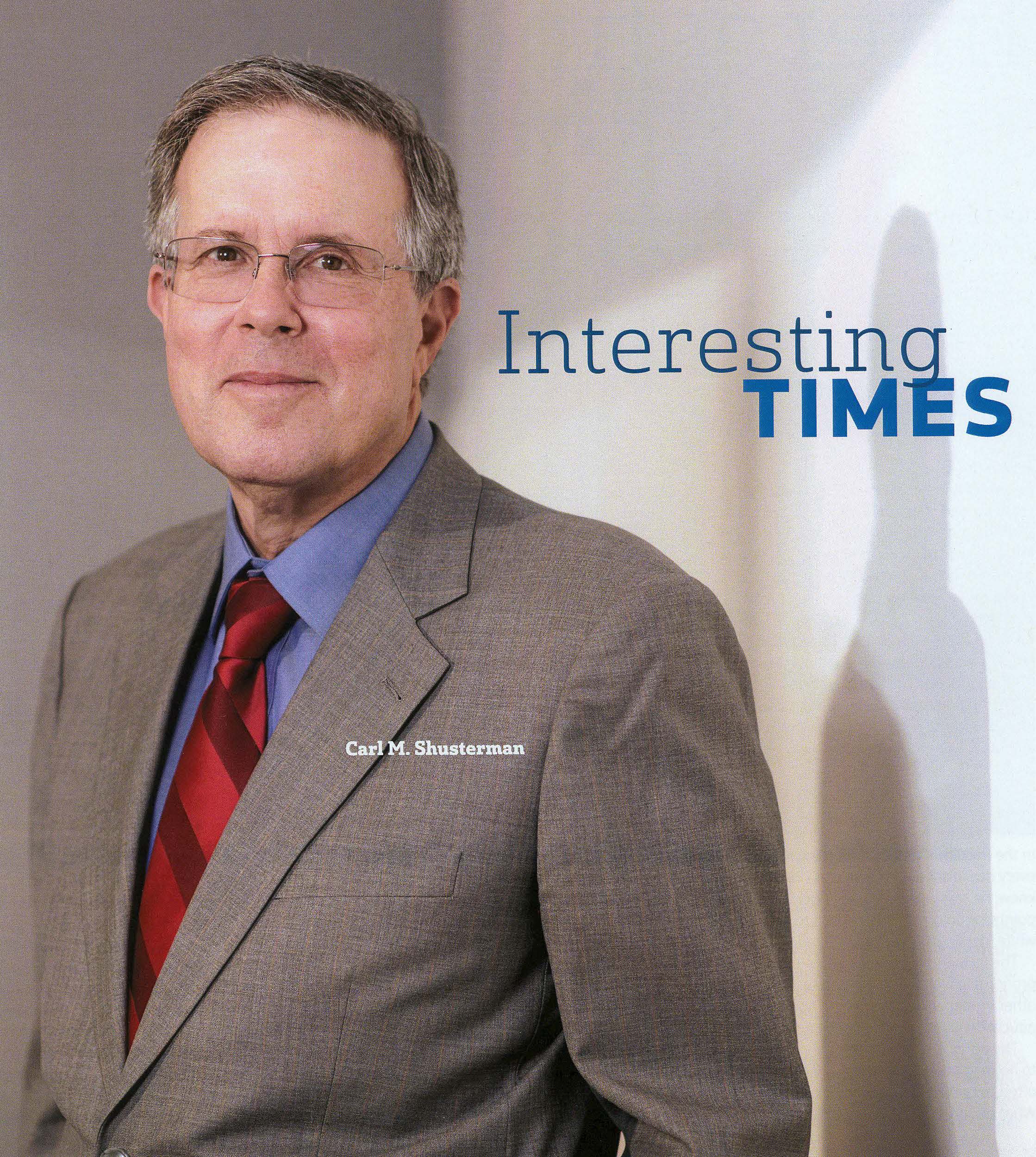 IMMIGRATION UPDATE is the Web's most popular e-mail newsletter regarding U.S. immigration laws and procedures with over 40,000 subscribers located in more than 150 countries. It is written by a former INS Trial Attorney (1976-82) with over 40 years of experience practicing immigration law.
Published by the Law Offices of Carl Shusterman, 600 Wilshire Blvd, Suite 1550, Los Angeles, California, 90017. Phone: (213) 623-4592 x0.
Subscribe to our Immigration Newsletter, join the conversation on our Facebook Page, follow our Blog Posts and subscribe to our "How-To" Immigration Videos.
Client Reviews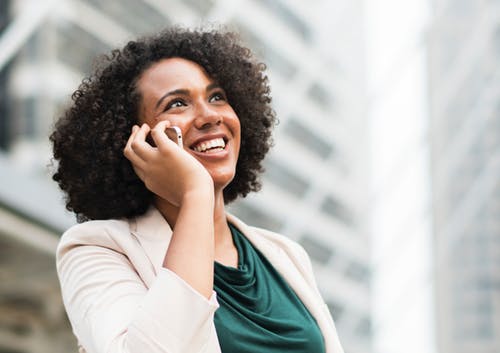 Carl Shusterman is Simply the Best
"I am a Los Angeles-based news reporter, who hired Carl and his team of attorneys to help me acquire permanent residency in the United States. I was dreading the arduous and bureaucratic process, but Carl and his staff were so professional and efficient, they helped the procedure go very smoothly."
- Ann S., Santa Clarita, California
Read More Reviews
Zoom Consultations Available!
Shusterman's Immigration Update September 2016
TABLE OF CONTENTS:
1. A New Immigration Program for Foreign Start-Ups
2. State Department Visa Bulletin for September 2016
3. Immigration Government Processing Times
4. Success Story: Deportation? No. US Citizenship? Yes!
5. Immigration Trivia Quiz: Famous American Companies
6. EB-5 Investors: EB-5 Program's Looming Sunset on September 30, 2016
7. Ask Mr. Shusterman: Eliminate the EB Per-Country Quotas
8. Shusterman's Upcoming Immigration Seminars
9. Jobs & Green Cards for RNs & MedTechs: Free Legal Help!
10. Winner of Our August 2016 Immigration Trivia Quiz!
NEWS FLASHES:
Department of Justice to Expand Employer Liability on Immigration Related Discrimination Claims – The Department of Justice has proposed a regulation that seeks to increase its ability to enforce federal anti-discrimination laws related to immigration. If such regulation were to be approved it would significantly impact employers, increasing the latter's exposure to discrimination claims. Additionally, the implementation of this regulation would give the DOJ the power to waive the 180-day time limit for an individual employee to file a discrimination charge against their employer.
Detained Mothers on Hunger Strike – In early August, mothers detained in an immigrant facility in Pennsylvania began a hunger strike in hope of ending their prolonged detention. Some of these women have been held in detention for over a year, others for more than 300 days. In an open letter to the Secretary of Homeland Security they wrote with great conviction, "We will get out alive or dead" as a response to his claims that women were being held for only 20 days or less at these detention centers. They are simultaneously fighting a legal battle in which they are seeking a declaration acknowledging that there has been a violation of their constitutional rights, giving them the opportunity to a new asylum hearing.
Illegal Visa for Sale System leads to a Guilty Plea on H-1B Fraud Case – On August 25, the Department of Justice announced that a couple pleaded guilty to H-1B fraud charges that involved the illicit creation of approximately 900 H-1B petitions. H-1B workers were advised to falsify their resumes and to pay the visas fees, legal and administrative costs which is all in violation of the visa program's rules. The Virginia couple will be sentenced in a future date and may face up to a maximum of 30 years in prison.
Unscrupulous Attorneys Prey On Immigrants in Federal Detention Centers – Over 60,000 persons have been arrested for illegally crossing our southern border since last October. Many are women and children fleeing violence in Central American. Thousands of these asylum seekers are being held in Federal Detention Centers. Often, without access to legal assistance, they are being preyed upon by unscrupulous attorneys.
1. A New Immigration Program for Foreign Start-Ups
In the next few days, the USCIS will propose a new regulation allowing the agency to grant parole to certain foreign-born entrepreneurs who establish start-up businesses in the US. This is not a new law, but a regulation which would implement one of President Obama's proposals for encouraging innovation.
USCIS expects 3,000 persons will qualify for parole annually under this program although there are no numerical limitations.
Who Qualifies?
Persons who have established a start-up business in the US within 3 years before they apply for a parole;
Persons who own 15% or more of the start-up;
Persons who play an active role in the business. Passive investors can not qualify.
The start-up must have received at least $345,000 in capital from qualified US investors or a minimum of grants from federal, state and local governments in the US. If these funding criteria are not met, the entrepreneur would have to demonstrate the start-up's potential for rapid growth and job creation;
No more than 3 entrepreneurs could be granted parole for a single start-up; and
Spouses and children of an entrepreneur would also be eligible for parole.
The business can not be an investment vehicle primarily engaged in the offer, purchase, sale or trading of securities, futures contracts, derivatives or similar instruments.
How to Apply for the Program?
The USCIS is developing form I-941, Parole for Entrepreneurs status. There will be a filing fee of $1,200 plus an additional fee for biometrics. In addition to the parole, entrepreneurs and their families will receive travel documents.
Persons may apply for this program from inside the U.S. or abroad.
Entrepreneurs are restricted to working for the start-up while spouses are free to work wherever they please.
How Long Does the Parole Last?
Initially, the parole would be issued by the USCIS for 2 years. The parole could be extended up to 5 years if the start-up continues to operate, attracts more investment, creates new jobs, etc. However, if the start-up ceases to operate or provide significant public benefits, the USCIS can revoke the parole.
The entrepreneur's stake in the start-up is allowed to decline to no less than 10%. However, the start-up must be shown to have created a minimum of 10 full-time jobs for US workers, generate $500,000 annually or grow at a 20% pace.
Parolees are required to maintain an income level of 400% of the HHS Poverty Guidelines. Spouse's income may be included.
Who Benefits from the Program?
While entrepreneurs from around the world could benefit from this program, persons who are citizens of any of the 60+ countries with E-2 Investor Treaties with the US may have little incentive to request parole.
The 2 countries with the largest number of H-1B visa holders in the US, India and China, do not have E-2 Treaties with the US. At the present, it is difficult for persons from these 2 populous countries to establish start-up companies in the US. Once the parole regulation becomes effective, one can expect persons from these countries to create many start-up technology, biotech, pharmaceutical and other types of companies in the US which will employ many thousands of American workers.
When Does the Program Become Effective?
After the proposed regulation is published in the Federal Register, there will be a 45-day public comment period. The USCIS will need to consider each of the public comments and may modify the proposed regulation. The final regulation will probably be published either in late 2016 or early 2017.
2. State Department Visa Bulletin for September 2016
EMPLOYMENT CATEGORIES
In the September Visa Bulletin, the worldwide EB-1, EB-2, EB-4 and EB-5 priority dates all remain current (no backlogs). The EB-3 category advances by 6 weeks to May 1, 2016.
None of the Chinese EB categories advance in September while India EB-2 and EB-3 both move forward more than 3 months.
Philippines EB-3 rockets ahead by almost 14 months to July 1, 2010, not bad for the final month of the fiscal year!
USCIS, as usual, has announced that it will not accept any applications for adjustment of status (I-485s) unless the applicant's priority date is current.
The following chart tells the story of the EB numbers in detail:
A. APPLICATION FINAL ACTION DATES FOR EMPLOYMENT-BASED PREFERENCE CASES
| | World | China | El Salvador, Guatemala, Honduras | India | Mexico | Philippines |
| --- | --- | --- | --- | --- | --- | --- |
| 1st | Current | 1-01-10 | Current | 1-01-10 | Current | Current |
| 2nd | 2-01-14 | 1-01-10 | 2-01-14 | 2-22-05 | 2-01-14 | 2-01-14 |
| 3rd | 5-01-16 | 1-01-10 | 5-01-16 | 2-15-05 | 5-01-16 | 7-01-10 |
| Unskilled | 5-01-16 | 1-01-04 | 5-01-16 | 2-15-05 | 5-01-16 | 7-01-10 |
| 4th | Current | Current | 1-01-10 | 1-01-10 | 1-01-10 | Current |
| Religious | Current | Current | 1-01-10 | 1-01-10 | 1-01-10 | Current |
| 5th | Current | 2-15-14 | Current | Current | Current | Current |
B. DATES FOR FILING OF EMPLOYMENT-BASED VISA APPLICATIONS– These dates indicate when immigrant applicants can send adjustment of status applications without having to wait for their priority dates to become current.
| | World | China | India | Mexico | Philippines |
| --- | --- | --- | --- | --- | --- |
| 1st | Current | Current | Current | Current | Current |
| 2nd | Current | 6-01-13 | 7-01-09 | Current | Current |
| 3rd | Current | 5-01-15 | 7-01-05 | Current | 1-01-13 |
| Unskilled | Current | 8-01-09 | 7-01-05 | Current | 1-01-13 |
| 4th | Current | Current | Current | Current | Current |
| Religious | Current | Current | Current | Current | Current |
| 5th | Current | 5-01-15 | Current | Current | Current |
FAMILY-BASED CATEGORIES
The family-based categories in the visa bulletin are as follows:

An applicant's priority date is the day that the government received the I-130 Petition. For more on family-based visas and how you can shorten your application time, see Attorney Shusterman's video near the top of this page.
VISA BULLETIN – FAMILY
A. APPLICATION FINAL ACTION DATES FOR FAMILY-SPONSORED PREFERENCE CASES–
Most of the worldwide Family-Based (FB) priority dates advance slowly or not at all in September. The exception is the F1 category for unmarried adult sons and daughters of US citizens which jumps ahead by over 3 months.
The Philippines is the only country where the FB priority move significantly forward in September: F1 by more than 3 months, F2B by 10 weeks, F3 by 3 months and F4 by one month. Good news for the country with the longest waiting times in many of the FB categories.
The following charts tell the story in detail:
| | World | China | India | Mexico | Philippines |
| --- | --- | --- | --- | --- | --- |
| 1st | 9-15-09 | 9-15-09 | 9-15-09 | 3-22-95 | 7-01-05 |
| 2A | 11-15-14 | 11-15-14 | 11-15-14 | 9-01-14 | 11-15-14 |
| 2B | 2-01-10 | 2-01-10 | 2-01-10 | 9-15-95 | 12-01-05 |
| 3rd | 12-01-04 | 12-01-04 | 12-01-04 | 11-15-94 | 6-15-94 |
| 4th | 10-08-03 | 1-01-03 | 1-01-01 | 4-22-97 | 3-01-93 |
B. DATES FOR FILING FAMILY-SPONSORED VISA APPLICATIONS– These dates indicate when immigrant applicants can send adjustment of status applications without having to wait for their priority dates to become current.
| | World | China | India | Mexico | Philippines |
| --- | --- | --- | --- | --- | --- |
| 1st | 1-01-10 | 1-01-10 | 1-01-10 | 4-01-95 | 12-22-05 |
| 2A | 11-22-15 | 11-22-15 | 11-22-15 | 11-22-15 | 11-22-15 |
| 2B | 2-08-11 | 2-08-11 | 2-08-11 | 5-22-96 | 2-01-06 |
| 3rd | 8-22-05 | 8-22-05 | 8-22-05 | 5-01-95 | 8-01-95 |
| 4th | 6-15-04 | 6-15-04 | 5-01-04 | 6-01-98 | 7-15-93 |
3. Immigration Government Processing Times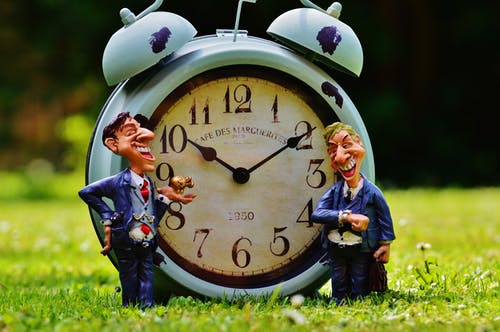 We link to the most recent immigration waiting times for each of the four USCIS Service Centers, the National Benefits Center and the Administrative Appeals Office. We also link to the processing times of all of the 83 USCIS District Offices and Sub-offices. We link to the Labor Department's page entitled "Processing dates for labor certification applications". Finally, we link to the State Department's "Visa Wait Times" page.
4. Success Story: Deportation? No. US Citizenship? Yes!
Recently, we had a consultation with a man on the East Coast who had received a Notice to Appear (NTA) before an Immigration Judge for a removal hearing.
He had been convicted of a drug offense and numerous immigration attorneys had advised him that there was no hope for him. He would be deported back to his country.
He had immigrated to the US together with his family at the age of 3, and was desperate to remain in the only country he had ever known. He took full responsibility for his conviction, but wanted to remain in the US after he finished his sentence.
He had done considerable research into his immigration status, and believed that he had derived US citizenship as a youngster. He was a long-time permanent resident of the US and his father had naturalized before his 16th birthday.
At the time his father naturalized, he and his wife were divorced and they had been granted joint custody of their son.
Did that make him a US citizen?
The immigration attorneys that he had consulted researched the issue and concluded that the answer was "no". They told him to accept the fact that he would be deported to a country where he knew no one and had no friends nor relatives.
The Immigration and Naturalization Act (INA) of 1952 controlled his fate. When I worked as an INS Citizenship Attorney in the 1970s, I used the INA to determine who had "derived" US citizenship as a minor through the naturalization of their parent(s).
The INA provides that if a child is a permanent resident of the US and his parents naturalize before his 16th birthday, he automatically becomes a US citizen. While the law generally requires that "both parents" naturalize, it creates an exception where the child's parents are divorced. In that case, it is only required that the parent who naturalizes have "custody" over the child.
So, the man who consulted with us would be a US citizen since his parents were given joint custody of him and his father naturalized before his 16th birthday, right?
Not so fast.
The only case of precedential value to address this issue was Bustamante-Barrera v. Gonzales which was decided by the US Court of Appeals for the 5th Circuit in 2006. There, the court decided that word "custody" in the INA meant "sole custody" rather than "joint custody".
So, the man who called us was not a US citizen after all, and would be deported?
Fortunately, he is not within the jurisdiction of the 5th Circuit which covers Texas, Louisiana and Mississippi. Also, the reasoning of the Court seems terribly flawed to us.
We suggested that he retain us to research this issue, and he did so.
We found that the Board of Immigration Appeals (BIA) had rejected the government's reliance on Bustamante-Barrera in a non-precedent decision in 2010.
In Re: Kurt Jesus Rabanal Puertas, the BIA stated:
"…we are not persuaded by the DHS's arguments that the New York court's grant of 'joint custody' to the respondent's parents with their decree of divorce was insufficient to satisfy the legal custody requirement under the statute."
Back when the INA became law in 1952, joint custody was a rare exception in child custody cases. Now it is the norm. Adding the word "sole" to the statute is a judicial overreach which would deprive thousands of children of derivative citizenship in clear contravention of the law.
We will present evidence to the Immigration Judge that our client is a US citizen and cannot be deported.
5. Immigration Trivia Quiz
Quiz Removed
6. EB-5 Investors: EB-5 Program's Looming Sunset on September 30, 2016
One year ago, EB-5 program stakeholders including investors, developers and industry professionals all but held their breath for the then-anticipated sunset of the EB-5 program. But the sunset date of September 30 come and went without any changes to the EB-5 program. The program was merely extended for an additional year and thus we have a new sunset date of September 30, 2016.
This year's program sunset has received far less attention by program stakeholders, but the question of the EB-5 program's future remains. Few in the EB-5 industry believe that September 30 will bring major changes to the program; even fewer, if anyone, believe the EB-5 program will end. However, the truth is that none of us knows.
What we do know is that, in this election year, the Congress has even less capacity and appetite for proposing and passing substantive changes than it had in 2015. We also know that the EB-5 program is a major contributor to investment in the US and improved economic activity. Thus while there is no reason to end or suspend EB-5 program, there are many reasons to change it.
Our clients, developers and investors alike, repeatedly ask if their project or immigrant petition would be subject to potentially changed EB-5 rules if the application is submitted to USCIS after September 30. The only answer we can give them is: maybe. There are many scenarios that could play out but we will not know for sure until September 30.
One of the positive developments we expect to see in the new Federal Fiscal Year on October 1, 2016, is a possibility for EB-5 investors to utilize "early filing" visa bulletin table (commonly known among EB-5 investors as "Table B"). If the Department of State allows for "early filing" of Adjustment of Status Applications (Form I-485) pursuant to "Table B" priority dates, then EB-5 petitioners will be able to file adjustment applications if they meet the following criteria:
– Have an Approved I-526 Petition;
– The I-526 Priority date is earlier than that posted in "Table B"*; and
– Are present in United Status in lawful status that allows for filing of adjustment of status.
*The current September 2016 Visa Bulletin shows the priority date of May 1, 2015 in the early filing "Table B".
We wrote at length about the "early filing" option in our October 2015 Newsletter.
7. Ask Mr. Shusterman: Eliminate the EB Per-Country Quotas
This year's political debate regarding immigration seems to focus almost exclusively on what to do about the millions of undocumented immigrants in the US. The Democrats want a path to citizenship. The Republicans do not.
However, there are other important immigration issues, some which both political parties can agree on. The following is one of these issues.
In 2013, the Senate, by an overwhelming bipartisan majority, passed a bill which would have eliminated per-country quotas for employment-based immigrants. Regrettably, the House of Representatives never voted on this bill.
Now, 3 years later, this issue is more important than ever.
A little background is in order. Some foreign-born professionals come to the US using H-1B temporary working visas. Others come to attend universities using F-1 student visas. After graduation, they are allowed to work using Optional Practical Training (OPT) permits. Some students are granted OPT for one year. Most of those in STEM fields can extend their OPT for up to 3 years.
The important thing to understand is that neither the F-1 nor the H-1B visa categories have any limitations on the country of birth of the students or the workers. This is true of most, if not all, temporary visas categories.
However, when these students and workers are sponsored by US employers for green cards, suddenly their country of birth counts more than their qualifications in determining how long they must wait in line for green cards.
And we are not talking about weeks or months, but years and even decades!
These days, most H-1B professional workers are employed in high-tech fields like the computer industry. Tens of thousands of foreign-born programmers are employed by Apple, Google, Facebook, Microsoft and other high-tech companies in the US. The great majority of these professionals were born in India.
There is a limit on how long these professionals can be employed in the US in H-1B status, so the best and the brightest of these professionals are sponsored by their employers for green cards.
Unfortunately, existing immigration laws limit the percentage of persons who can obtain green cards through employment to just 7% for persons born in any one country.
The result is that Indian programmers are forced to wait many years for green cards while persons born in most other countries have minimal waits.
The same thing is true for persons born in mainland China and the Philippines.
Several hundred thousand Chinese-born students study at universities in the US. Many get PhDs in the sciences and obtain OPT. However, they face extremely long waits for obtaining green cards simply because of their country of birth.
This also applies to persons born in the Philippines. Thousands of hospitals in the US are facing growing shortages of registered nurses. Filipino nurses could help alleviate this shortage, but because of per-country quotas, it takes hospitals many years to sponsor a nurse born in the Philippines for a green card.
None of this makes any sense. To sponsor a foreign-born person for a green card, employers must show that they were unable to find a minimally-qualified US worker for the job. And because our country leads the world in computers, biotechnology, pharmaceuticals, healthcare and many other advanced fields, why should we categorize working professionals according to their country of birth rather than their skill sets?
America needs talent!
8. Shusterman's Upcoming Immigration Seminars
Global Mobility in the Age of Terrorism
Omni Hotel, Los Angeles, CA
November 4, 2016
Time TBD
Legal Ethics in Practice Seminar
UCLA School of Law
Los Angeles, CA
January 26, 2017
Time: TBD
9. Jobs & Green Cards for RNs & MedTechs
Free Legal Help!
Are you a Registered Nurse or a Medical Technologist who is looking for a job in the US?
What if you could find a job, a work visa and green cards for you and your family in the US? And what if the cost to you for all of this was zero?
Hard to believe? Let me explain:
Our law firm represents over 100 hospitals across the country. And the nurse shortage is coming back.
Our hospitals are in need of hundreds of RNs as well as Medical Technologists and other healthcare professionals. They are looking for both US and foreign-born RNs, and they will pay all of our attorneys' fees, USCIS filing fees and more!
We have a video and a web page for those who are interested in applying for employment and sponsorship.
If you are a foreign nurse or a medical technologist and need a job in the US and the job requires a work visa and/or green card, please do the following:
Send an e-mail message to egarcia@shusterman.com
In your message, please provide the following information:
1. Have you passed the NCLEX exam?
2. Do you have a current RN license in the US? If so, from what state(s)?
3. Have you taken and passed the IELTS or TOEFL exam?
4. Do you have a valid VisaScreen certificate?
5. Do you have any immediate family members accompanying you to the United States (spouse and children)?
6. Have you ever been petitioned by any US sponsor and hold an old priority date? If so, what is your priority date?
7. If you are present in the US, what is your current immigration status?
8. What is your RN background (area of expertise)?
9. What is your country of birth?
10. What is your country of citizenship?
11. What is your phone number?
If you are a CLS, please amend the above questions accordingly.
We will forward your response to our hospitals, and if they are interested, they will contact you. Please do not contact our law firm until after you hear from one of our hospitals.
We look forward to helping you!
10. Winner of Our August 2016 Immigration Trivia Quiz!
Quiz Removed
Below is the message we received from the winner:
Alexander Solzhenitsyn; Russia; One Day in the Life of Ivan Denisovich
Wystan Hugh Auden; England; The Age of Anxiety
Czeslaw Milosz; Lithuania; The Captive Mind
"I am an immigrant from Mexico currently living in Van Nuys, CA. I'm happily married, we have 2 kids and I work as an accountant.
I solved your quiz by searching your images in Google and in Wikipedia. I've been a subscriber of your newsletter for 4 years, plus I follow you on Facebook and Twitter. I use your newsletter and social media to keep up to date to immigration news such as DAPA."
Congratulations, Mr. Rios!
Carl Shusterman
Certified Specialist in Immigration Law, State Bar of California
Immigration and Naturalization Service (INS) Attorney (1976-82)
Member of AILA Board of Governors (1988-97)
Law Offices of Carl Shusterman, 600 Wilshire Blvd., Suite 1550
Los Angeles, CA 90017
Phone: (213) 623-4592 x0, Fax: (213) 623-3720
"In establishing preferences, a nation that was built by the immigrants of all lands can ask those who now seek admission: 'What can you do for our country?' But we should not be asking: 'In what country were you born?'"
– President Lyndon Johnson
1964 State of the Union Address
Shusterman's Immigration Update 2016 – Quick Links
About Us
Back Issues of Our Newsletter
Citizenship
Client Testimonials
EB-5 Investors
Forms Download
Green Cards
Job Search
PERM
Processing Times
Schedule a Legal Consultation
Subscribe to Our Newsletter
Success Stories
Temporary Visas
Visa Bulletin
August 29, 2016