Volume Twelve, Number Eight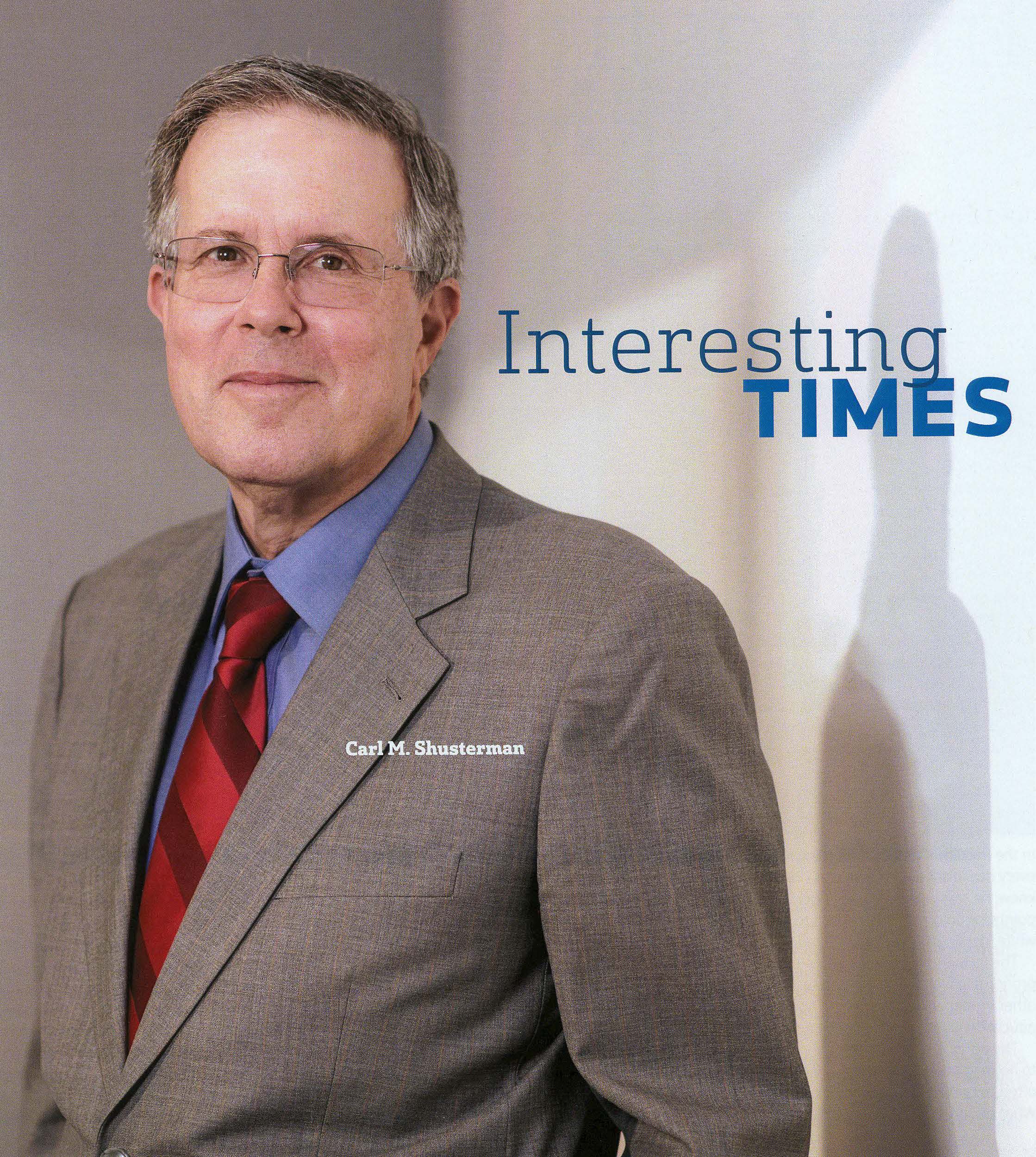 SHUSTERMAN'S Newsletter US Immigration September 2007 is the Web's most popular e-mail newsletter regarding U.S. immigration laws and procedures with over 40,000 subscribers located in more than 150 countries. It is written by a former INS Trial Attorney (1976-82) with over 30 years of experience practicing immigration law.
Published by the Law Offices of Carl Shusterman, 600 Wilshire Blvd, Suite 1550, Los Angeles, California, 90017. Phone: (213) 623-4592 x0.
Subscribe to our E-Mail Newsletter, join the conversation on our Immigration Facebook Page, follow our Blog Posts and subscribe to our "How-To" Immigration Videos.
Client Reviews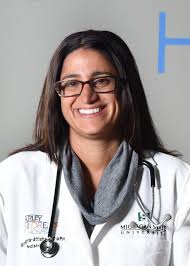 The Best Lawyer!
"I had the best experience working with Law Offices of Carl Shusterman. The staff is very professional, trustworthy, responsive, knowledgeable and helpful."
- Dr. R. Khan, Boston, Massachusetts
Read More Reviews
Zoom Consultations Available!
Newsletter US Immigration Update September 2007
TABLE OF CONTENTS:
NEWS FLASHES:
Comprehensive Immigration Reform – Is CIR dead this year? The pundits all answer this question in the affirmative. However, we take note that the House Immigration Subcommittee has scheduled a legislative hearing on the House version of CIR, the STRIVE Act, this Thursday, September 6 at 1:00pm, EDT in 2141 Rayburn House Office Building.
Diversity Visa Lottery (DV-2008 and DV-2009) – The Kentucky Consular Center in Williamsburg, Kentucky has registered and notified the winners of the DV-2008 diversity lottery. The diversity lottery was conducted under the terms of section 203(c) of the Immigration and Nationality Act and makes available 50,000 permanent resident visas annually to persons from countries with low rates of immigration to the United States. Approximately 96,000 applicants have been registered and notified and may now make an application for an immigrant visa. Since it is likely that some of the first 50,000 persons registered will not pursue their cases to visa issuance, this larger figure should insure that all DV-2008 numbers will be used during fiscal year 2008 (October 1, 2007 until September 30, 2008).Applicants registered for the DV-2008 program were selected at random from over 6.4 million qualified entries received during the 60-day application period that ran from 12:00 AM on October 4, 2006, until midnight, December 3, 2006. The visas have been apportioned among six geographic regions with a maximum of seven percent available to persons born in any single country. During the visa interview, principal applicants must provide proof of a high school education or its equivalent, or show two years of work experience in an occupation that requires at least two years of training or experience within the past five years. Those selected will need to act on their immigrant visa applications quickly. Applicants should follow the instructions in their notification letter and must fully complete the information requested.Registrants living legally in the United States who wish to apply for adjustment of their status must contact the Bureau of Citizenship and Immigration Services for information on the requirements and procedures. Once the total 50,000 visa numbers have been used, the program for fiscal year 2008 will end. Selected applicants who do not receive visas by September 30, 2008 will derive no further benefit from their DV-2008 registration. Similarly, spouses and children accompanying or following to join DV- 2008 principal applicants are only entitled to derivative diversity visa status until September 30, 2008.Only participants in the DV-2008 program who were selected for further processing have been notified. Those who have not received notification were not selected. They may try for the upcoming DV-2009 lottery if they wish.The DV-2009 Lottery online entry begins at Noon EDT on October 3, 2007, and ends at Noon EST on December 2, 2007. Information and instructions for the DV-2009 lottery will appear on our web site during September.We expect the State Department to issue instructions regarding the DV-2009 Visa Lottery within the next few days. As usual, we will link to the online registration page and instructions from our homepage. You may register for free avoiding both filing fees and attorneys' fees.For more information, see our "Lottery" page at

https://www.shusterman.com/greencardlottery.html

Immigration Statistics – The DHS has posted a variety of immigration statistics for the year 2006 on its website. Included are (1) Estimates of the Unauthorized Immigrant Population; (2) Data on Refugees and Asylees; (3) Data on Naturalizations; and (4) Data on Lawful Permanent Residents.
Military Help Line – On August 13, the USCIS announced the establishment of a help line that members of the U.S. Armed Forces stationed around the world can call to get immigration information for them and their families: 1 (877) 247-4645 See the USCIS News Release at

http://www.uscis.gov/files/pressrelease/MilitaryHelpLine081307.pdf (Link is no longer operational)

and "Information for Members of the Military and Their Families" at

http://www.uscis.gov/portal/site/uscis/menuitem.eb1d4c2a3e5b9ac89243c6a7543f6d1a/?vgnextoid=0a9ab58f71e14110VgnVCM1000004718190aRCRD&vgnextchannel=0a9ab58f71e14110VgnVCM1000004718190aRCRD (Link is no longer operational)

Nurses – The state licensure exam for registered nurses was given in Manila, Philippines for the first time on August 23. Offered abroad since January 2005, the current international sites for NCLEX examinations are in London, England; Hong Kong; Sydney, Australia; Toronto, Montreal, and Vancouver, Canada; Frankfurt, Germany; Mumbai, New Delhi, Hyderabad, Bangalore, and Chennai, India; Mexico City, Mexico; Taipei, Taiwan; and Chiyoda-ku and Yokohama, Japan.We were interview by Business Week in August for an article entitled "A Critical Shortage of Nurses".

Renewing Green Cards without an Expiration Date – On August 22, USCIS published a proposed rule that will require approximately 750,000 lawful permanent residents carrying green cards without expiration dates to apply for a new Permanent Resident Card (Form I-551). The proposal allows for a 120-day filing period for applications. We link to the USCIS Q&A from our "Green Card" page at
TPS (Temporary Protected Status) Extended for Salvadorans – On August 19, the USCIS issued a press release announcing that TPS status for certain Salvadorans residing in the U.S. would be extended for another 18 months. For more information, see

http://www.uscis.gov/files/pressrelease/TPSElSalExtend082107.pdf (Link is no longer operational)

Visa Bulletin – To view the September 2007 Visa Bulletin, see our "Visa Bulletin" page at
1. Retrogression Redux: USCIS Deluged with I-485s in July/August
Following the July Visa Bulletin Debacle in which the USCIS refused to accept I-485s from employment-based applicants from July 2 until July 17, during the next 31 days, the USCIS received over 300,000 employment- based applications for adjustment of status, over twice the annual quota.
I was quoted in the New York Times article "U.S. Agency Is Swamped By Requests For Visas" on August 18 stating that the receipt of 300,000 I- 485s applications was, by far, the largest monthly total that I had seen during my 31 years of practicing immigration law. See
http://www.galeo.org/story.php?story_id=0000003474 (Link is no longer operational)
To paraphrase Charles Dickens, these are the best of times and the worst of times. Due to pressure by Representative Zoe Lofgren (D-CA), the threatened lawsuit by the American Immigration Law Foundation, the "flower power" demonstration conducted by members of Immigration Voice and the petition submitted to DHS Secretary Chertoff by Immigrants' List, the USCIS reversed its July 2nd policy and started accepting EB adjustment of status applications on July 17th. The result was that hundreds of thousands of applicants were able to join the 140,000 per year EB queue with all of the attendant benefits including EADs and advance paroles for them and their families, and after their I-140s are approved, the ability to change employers under the 180-day portability rule.
However, does the deluge of adjustment applications move them any closer to obtaining permanent residence in the U.S.? Probably not. The 140,000 annual cap on employment-based immigration stands as a virtual Berlin wall preventing these new applicants from achieving the American Dream.
Consider the big picture: Hundreds of thousands of EB applicants were already in the queue before the latest batch of applications were received. Other persons, primarily, but not exclusively, nurses and their families, continued to receive immigrant visas abroad during the entire month of August. The Labor Department's Backlog Elimination Centers continued to approve applications for labor certification. And new PERM applications and I-140 petitions were submitted on a daily basis.
The simple fact is that many more people are entering the system than are allowed to exit. And the agencies, the USCIS and the State Department are powerless to fix the system.
It is Congress which established the 140,000 annual limit back in 1990, and it is Congress which must come to grips with reality and increase this number. The 140,000 cap pales in contrast to the hundreds of thousands of persons who immigrate yearly under the family categories, the visa lottery and the unlimited "immediate relative" category. The EB applicants have been patient. They have played by the rules, and the system has failed them. The retrogression which plagued them during the past few years will return with a vengeance in the coming fiscal year.
Unless Congress acts, the world's best and brightest will vote with their feet, and our country will lose its position as the world's leader in science and technology. In terms of our economy and our national security, this would be a disaster.
2. Employers: How to Avoid Penalties for SSA "No-Match" Letters
On August 15, the Department of Homeland Security (DHS) published a final rule entitled "Safe Harbor Procedures for Employers Who Receive a No-Match Letter." The rule was scheduled to become effective on September 14.
Under the Immigration Reform and Control Act of 1986 (IRCA), employers are liable under the employer sanctions provision of the law if they (1) fail to properly complete and save an employment verification "I-9" form for each employee hired after the law's effective date; (2) if they have "actual knowledge" that a worker is not authorized to be employed; or (3) if they have "constructive knowledge" that a worker is not authorized to be employed. IRCA also provides for penalties for employers (1) who discriminate on the basis of citizenship or nationality; or (2) who commit document abuse.
Whether an employer who has received a no-match letter from SSA and takes no action has "constructive knowledge" that the employee is not authorized to work has remained a gray area for the past 21 years. The INS General Counsel issued letters concerning this situation in 1997 and 1999.
However, the guidance offered by these letters was somewhat vague.
Now, the DHS has published a regulation which details procedures and timelines which, if followed by an employer who is in receipt of an SSA no match letter provide him with a "safe harbor" defense should the DHS charge him with having "constructive knowledge" of an employee's unauthorized employment.
Here is how the government's safe harbor procedure works (quoting directly from ICE's web site):
The employer should take reasonable steps to resolve the No-Match, and apply these steps uniformly to all employees listed in the SSA letter. It is possible that a No-Match was the result of a clerical error on the part of the employee, the employer, or the government. DHS/ICE considers the following to be reasonable steps if the employer:
Promptly (no later than 30 days) checks its records to ensure that the mismatch was not the result of an error on the part of the employer,
If this does not resolve the problem, asks the employee to confirm the accuracy of the employer's records,
If necessary, the employer should ask the employee to resolve the issue with SSA. The employer should inform the employee in order to give him/her as much time as possible to resolve the matter and inform the employee that the employee has 90 days from the date the employer received the No-Match letter to resolve the matter with SSA (explaining that resolution of the mismatch could take time).
If the employer was able to successfully resolve the mismatch, the employer should ensure that the instructions in the SSA letter have been followed. The employer should also verify that the error has been corrected by using the Social Security Number Verification Service (SSNVS) administered by SSA, and retain a record of the date and time of verification. SSNVS can be

http://www.socialsecurity.gov/employer/ssnv.htm

or by telephone at 1-800-772-6270; and

If none of the foregoing measures resolves the matter within 90 days of receipt of the No- Match letter, the employer should complete, within three days, a new I-9 Form as if the employee in question were newly hired, except that no document may be used to verify the employee's authorization for work that uses the questionable Social Security number. Additionally, the employee must present a document that contains a photograph in order to establish identity or both identity and employment authorization.If the employer cannot confirm that the employee is authorized to work (by following the above procedures), the employer risks liability for violating the law by knowingly continuing to hire unauthorized workers.
A little background is helpful here. The Immigration Reform and Control Act of 1986 (IRCA), passed with the strong support of the AFL-CIO, imposed penalties on employers who employed persons not authorized to work in the U.S. (i.e., "illegal aliens") and compelled employers to complete "I-9" forms on all new hires.
An employer who knowingly hired undocumented workers became subject to civil fines, and if the government could establish a "pattern or practice" of violations, criminal penalties including jail time.
An employer who failed to complete I-9 forms in an accurate and timely fashion could also be fined.
At first, the INS fined a large number of employers, primarily for paperwork violations. Although no employer did any time in a Federal Correctional Institute for IRCA violations, some of the fines imposed by INS exceeded a million dollars.
However, most of the fines were for paperwork violations. Few employers were fined for having "actual knowledge" that an employee was an illegal alien. This is because IRCA spawned a vast "false documents" industry. Employees could buy false drivers' licenses and social security cards for a nominal price, and the employer could not look beyond the documents presented.
In an effort to prevent employers from discriminating against job applicants who looked or sounded "foreign", IRCA imposed fines on employers who discriminated on the basis of citizenship or national origin. The law also fined employers who asked for documents beyond those submitted by a job applicant in compliance with the I-9 form. See that Justice Department's pamphlet "Look at the Facts Not the Faces – Your Guide to Fair Employment" from our "Employers' Immigration Guide."
Originally, the government decided that only by placing the burden on employers to enforce the immigration laws would illegal aliens stop coming to the U.S. Congress was aware that once someone had crossed the border illegally or overstayed their visa, the INS lacked the manpower to track down and deport them. They reasoned that since jobs were the "magnet" that caused persons to violate the immigration laws, if they put the burden on employers to enforce these laws, the "illegal alien problem" would be solved.
However, since employers had to walk a fine line between complying with "employer sanctions" laws on one side and "anti-discrimination" and "document abuse" laws on the other, their effectiveness as "mini-INS agents" was severely diminished. As a result, during the past decade, INS has virtually halted its enforcement of employer sanctions laws. Witness the recent raids on the Swift meatpacking plants in which over 1,000 workers were arrested for being undocumented, but Swift was not charged with even a single employer sanctions violation.
However, the government has one last enforcement card to play against employers: "constructive knowledge". In a series of federal appellate cases dating back into the 1990s, the INS relied on this doctrine to fine employers who had no "actual knowledge" that they employed undocumented workers, but who should have known that they had illegal aliens on the payroll.
Example: What if an employer receives a letter from the Social Security Administration (SSA) informing them that some of their employees have submitted Social Security cards which appear to belong to someone else? Some employers respond by sending a letter to each of the affected employees instructing them to contact SSA, get the problem resolved, and report to HR within 30 or 60 days. In all the cases that I have been involved with, 99% of these employees disappear before the allotted time period elapses. Of course, one presumes that they simply apply for another job using the same documents, inconveniencing themselves and Employer #A but benefiting Employer #B. Of course, this does virtually nothing to reduce the number of persons working without papers in the U.S.
As mentioned above, on August 15, 2007, the DHS issued a regulation which stated that if employers, in receipt of a "no match" letter took the steps mentioned earlier in this topic, they would not be charged with having constructive knowledge of an employee's illegality, and would have a "safe harbor" under the employer sanctions provisions of IRCA.
Employer organizations, unions (The AFL-CIO apparently had an epiphany regarding the desirability of employer sanctions sometime after 1986.) and immigration advocates united in their opposition to these regulations which they understood would herald a new era of heightened immigration enforcement. Not only would such enforcement be extremely disruptive to the economy, but the unreliability of the SSA database could result in terminations of not just undocumented workers, but also of nonimmigrants, lawful permanent residents and U.S. citizens.
On August 29, the AFL-CIO and a number of other plaintiffs sued to stop the implementation of the "no match" regulations, and two days later, a Federal District Court Judge issued a Temporary Restraining Order (TRO) prohibiting the SSA from sending out 140,000 letters to employers informing them of the new regulations, and stopping the rule from going into effect on September 15th. A hearing is scheduled on October 1 regarding the plaintiffs' request for a permanent injunction against the regulations.
"We are very pleased that the judge recognized the need to halt the implementation of this ill-advised DHS rule," said John Sweeney, President of the AFL-CIO. "Employers have historically used SSA 'no-match' letters to exploit workers and this rule would only give them a stronger pretext for doing more of the same."
We link to the regulations, the lawsuit, the TRO and more from our "Employers' Immigration Guide"
As immigration counsel to many employers, I will join representatives of the ACLU and the unions in discussing the "no match" regulations at the Labor and Employment Section Annual Conference of the State Bar of California in Oakland on October 20th. See Topic #4 below.
We will continue to update you as this important issue is argued in the Federal Courts.
3. September 18th Demonstration in D.C. by High-Skilled Workers
Immigration Voice, a grass-roots advocacy group of legal high-skilled immigrants is organizing a historic; first-ever rally of skilled workers in Washington D.C. on Tuesday, September 18, 2007.
Thousands of high-skilled, legal immigrants including doctors, engineers, scientists, MBAs and other professionals from all over the country are expected to participate in this rally in the nation's capital.
Immigration Voice urges the legal high-skilled immigrant community to come and show their support for this cause. More information about the demonstration is available at
pdf/immvoice82907.pdf (Link no longer operational.)
Rally Path
Rally participants will assemble at the Washington Monument at 9 AM for registration and announcements. The rally will start by 11 AM and reach the Capitol Building by 12:30 PM.
Why?
If thousands of high-skilled immigrants come into the streets in protest and to draw attention to the flaws in the legal immigration process, it means two things:
One, the immigration process for legal high-skilled professionals is badly broken.
Two, these skilled professionals, despite all the setbacks and the hoops that the system has made them jump through, love this country, its freedom and want to grow permanent roots here.
With this peaceful rally, these legal high-skilled professionals want to draw the attention of the US lawmakers, the immigration bureaucracy and the American public towards their current painful long wait times that have put them in probationary status for many years and seek an immediate solution.
Will Lawmakers Act Before It Is Too Late?
The question is that will the lawmakers and the immigration bureaucracy pay attention to their demands of a fair treatment or will they wait until it is too late? According to a recently published study by researchers from Harvard, Duke and New York universities, if steps to alleviate the backlog of green cards are not taken soon, the US faces a very real prospect of "reverse brain-drain". An article about the report and a link to the report can be found at
https://www.shusterman.com/immigrationreports.html
According to the report, there are over a million foreign nationals stuck in the backlog for green cards and the wait in the number of years can be 6-8 years. These are the professionals who are highly sought after by other countries and by their own home countries. In 2006, 24.2% of US patents were filed by foreign nationals, despite the fact that only about 140,000 green cards are given to skilled professionals, out of a total of approximately 1.2 million green cards awarded per year. The current backlog and the lack of concern shown by the US Congress towards skilled, legal professionals is disheartening because these professionals played by the rules, entered this country legally, have used the most productive years of their lives in enriching this country and yet, the entire immigration process is hopelessly mired in inefficiencies, lack of transparency and mind-boggling delays.
Contact
Immigration Voice, an advocacy group representing high- skilled, legal professionals from all countries, is organizing this rally.
For more information contact:
Immigration Voice
PO Box 114
Dayton
New Jersey -08810
Telephone: (850) 391-4966
ImmigrationVoice.Org
E-Mail: info@immigrationvoice.org
4. Schedule of Upcoming Immigration Law Seminars
This summer has been filled with seminars all over the country regarding various aspects of immigration law and procedure. In June, I was the discussion leader of a panel concerning "Immigration of Healthcare Workers" at the Annual Conference of the American Immigration Lawyers Association (AILA) in Orlando, Florida. In July, I conducted a seminar for biomedical researchers at a National Cancer Institute in Southern California. I also conducted a general immigration seminar at the Watt Thai Temple in North Hollywood, California. In early August, I participated on a panel for AILA with New York attorney Jeff Margolis on "Law Office Management" on a cruise ship (Wow!) off the Alaska coast. In late August, I spoke about "Asylum and Cancellation of Removal" at UCLA before a group of business immigration attorneys.
What follows is a list of our upcoming immigration law seminars:
September 6, 10am, Pacific Time
Kennedy Information
"International Talent Acquisition and Immigration Law" – Interactive Online Seminar
September 14, Noon, Pacific Time
Health and Human Resources Management Association
West Covina, California
"Update on Immigration of Health Care Workers"
September 27, 2007
Los Angeles County Bar Association
Immigration Law Training Course
My topic will be "Introduction to Immigrant Visas" at 8:30am
October 17-19, 2007
University of Texas Law School
31st Annual Conference on Immigration Law
San Antonio, Texas
I will participate in the "Ask the Experts" panel on October 19th at 8:00am and on a panel entitled "Using the Internet to Stay Current with Immigration Laws, Procedures, and Agency Interpretations" along with Eugene Flynn, Esq. at 2:45pm
October 20, 2007
State Bar of California
Labor and Employment Section Annual Conference
Claremont Spa and Resort Hotel
Oakland, California
My topic will be "Immigration Challenges Faced by Employers" with an emphasis on how employers can avoid liability under ICE's new "No-Match" letter regulations.
5. Success Story: Overcoming the FBI Name Check Backlog
Many would-be immigrants are currently stuck in the backlog of name check requests pending at the FBI. As part of its security screening, the USCIS submits a name check request to the FBI in connection with various applications such as naturalization applications, applications for lawful permanent resident status, and applications for asylum. Given the sheer volume of the name check requests submitted to the FBI, many applicants will wait months or even years for their name check to be processed.
The USCIS tends to minimize the impact of these delays to the applicants. However, in many cases, government delays and inefficiency can have dire consequences.
When Dr. F came to our office, he was facing the imminent loss of his authorization to work due to such a delay. Dr. F is a physician working in a medically-underserved area in Arizona. He has lived and worked in the United States for nearly fourteen years in valid J, O and H-1B status. When he consulted with our firm, his latest application to extend his H-1B status had been pending for nearly eight months despite the fact that his employer requested "premium processing" of the petition. When his attorney called the premium processing unit at the California Service Center, he was told that the petition was delayed due to a pending FBI name check.
Dr. F was not our first H-1B client facing delays due to the FBI name check. This seems to be occurring with some frequency despite the fact that H-1B petitions (filed on Form I-129) are not listed as applications requiring a definitive name check in USCIS' internal guidance.
Because Dr. F's application to extend his H-1B status was timely-filed, he had an additional 240 days of employment authorization. However, his time was going to expire in a little over a month. If his H-1B status was not extended, he would not be able to treat his patients. As he is the only physician working at the facility, his co-workers would likewise be out of a job. His loss of income would clearly impact his ability to support his wife and two children who also live with him in Arizona. Given the high stakes, we advised Dr. F and his employer that we would immediately file a writ of mandamus in Federal District Court.
Before filing the writ, we had a lengthy discussion with Dr. F to determine whether there was any derogatory information in his background which could be revealed during the name check process. The only thing Dr. F could think of was a stop at secondary inspections almost two years ago. When returning from a brief vacation to Canada with his family, Dr. F had been stopped and questioned aggressively by an over-zealous and misguided border official. This officer believed that Dr. F had violated the immigration laws by not obtaining a new H-1B visa before returning to the United States. Dr. F recounted how he was questioned for hours and then finally allowed to re-enter the United States. The officer's parting words were: "I'm letting you in, but you'll never get your H-1B status extended."
We later learned that this was not an idle threat.
After filing the complaint in District Court, we began discussions with the US Attorney's office. By law, the government has sixty days to file a response to complaints in District Court. However, Dr. F's employment authorization would expire in less than a month. We informed the US Attorney's office that, in a week, we would file a Temporary Restraining Order and request for a Preliminary Injunction in order to obtain immediate relief for our client. The government requested additional time to complete the security clearance process. We prepared the necessary motions and paperwork for filing with the Court, and agreed to hold off on filing the motion for a few more days.
On the very day we were to file our motion, we received a call from the US Attorney's office. Dr. F's H-1B extension had been approved. His wife and son's H-4 status were likewise extended. The approval came through shortly before Dr. F's employment authorization was set to expire.
And what was the cause of this delay and incredible anxiety to Dr. F and his family? You guessed it – we learned that Dr. F's ordeal at the secondary inspections had been recorded and somehow came up as derogatory information in his record. Thankfully, with hard work from our office (and the efforts of the US Attorney's Office) we were able to resolve the issue with no disruption to Dr. F's employment. However the financial cost and emotional toll to Dr. F and his family were significant.
This experience illustrates the failings of our current security check process. Although it is a monumental task, we hope that the USCIS and FBI will use their resources wisely to reform the name check and security clearance process. This is needed to better serve persons applying for immigration benefits, as well as the interests of the general public.
6. Immigration Trivia Quiz:
Quiz Removed.
7. Ask Mr. Shusterman: Advising Physicians and Programmers
A couple of weeks ago, I had a telephonic consultation with a physician practicing in a southern state, and her husband, a computer programmer.
She had received a J waiver and was practicing in a medicallyunderserved area. He was working for a Fortune 500 company. Both were on H-1B visas.
First, we discussed how she could obtain permanent residence through her employment: (1) PERM or (2) National Interest Waiver. I discussed the pros and the cons of each approach with her. Three years vs. five years, employer-sponsorship vs. self-sponsorship, etc.
Then, we discussed the fact that prior to her medical residency; she had spent four years on a dependent L-2 visa. She had received a lot of conflicting advice from attorneys regarding whether these four years plus the year that she had spent working as an H-1B physician after receiving her J waiver left her with the possibility of only one additional year in H-1B status.
She informed me that her husband's employer had recently received the approval of his PERM application filed in 2005 and, on that basis; he had filed for a post-6th year H-1B extension. Could she use his delayed application as a basis for a post-6th year H-1B extension for herself? Unfortunately, this is not permitted.
However, I informed her that the USCIS had issued a memo on December 5, 2006 stating that time spent in H-4 or L-2 status would no longer count against the statutory maximums (L-1A – 7 years), (L-1B – 5 years) and (H-1B – 6 years plus additional extensions as permitted by AC-21). See my article entitled "H and L Status: New CIS Memorandum Provides Important Benefits" at
https://www.shusterman.com/newsletterusimmigrationjanuary2007.html#7
Since her husband already had a 2005 priority date, did it make sense for her to apply for permanent residence through her job as well? Normally, the answer would be no, but this depends on what preference category her husband applied under. In this case, it was EB-3 worldwide. In the September 2007 Visa Bulletin, the EB-3 worldwide category is backlogged to August 1, 2002, a five-year wait. See our "Visa Bulletin" page at
https://www.shusterman.com/statedepartmentvisabulletin/
Since her husband had already waited two years for his PERM application to be approved, on paper, both he and she could apply for adjustment of status in three years. However, because the USCIS received 300,000 applications for EB green cards from July to mid-August, there is a distinct possibility that it might take two extra years for them to apply for adjustment of status. This is because 300,000 represents over double the entire EB quota (140,000 annually).
She, on the other hand, being a physician, could apply under the EB-2 category. It is very unlikely that the worldwide EB-2 category will experience a significant retrogression, and, in any case, she could mitigate the consequences of any retrogression by having a PERM application or an NIW petition submitted on her behalf as soon as possible.
The decision to file for PERM is hers and her employers while the decision to submit an NIW petition is hers alone. Our consultation enabled her to evaluate her options in light of existing laws, regulations and policy memoranda.
Do you have immigration questions of general interest to our readers? Send them to
scanton@shusterman.com (e-mail no longer operational)
Each month we will choose one question to answer in our newsletter. To be considered, questions should be general in nature, and should be short and to the point (no more than 20-30 words).
If your question is neither short nor general, please schedule a 30- minute legal consultation with me at
https://www.shusterman.com/schedule-immigration-consultation/
8. Immigration Government Processing Times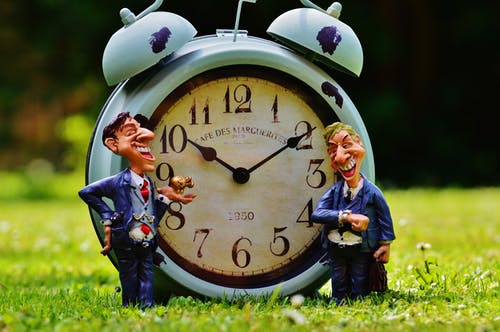 We link to the most recent immigration waiting times for each of the four USCIS Service Centers, the National Benefits Center and the Administrative Appeals Office. We also link to the processing times of all of the 83 USCIS District Offices and Sub-offices. We link to the Labor Department's page entitled "Processing dates for labor certification applications". Finally, we link to the State Department's "Visa Wait Times" page.
9. Chat Transcripts, Audios, Videos and WebCasts
Deleted
10. Winner of our August 2007 Immigration Trivia Quiz
Quiz Removed.
Carl Shusterman
Certified Specialist in Immigration Law, State Bar of California
Former U.S. Immigration & Naturalization Service Trial Attorney (1976-82)
Board of Governors, American Immigration Lawyers Association (1988-97)
Phone: (213) 623-4592 Fax: (213) 623-3720
Law Offices of Carl Shusterman, 600 Wilshire Blvd., Suite 1550
Los Angeles, California 90017
Newsletter US Immigration September 2007 – Quick Links
About Us
Back Issues of Our Newsletter
Citizenship
Client Testimonials
Forms Download
Green Cards
Job Search
PERM
Processing Times
Schedule a Legal Consultation
Subscribe to Our Newsletter
Success Stories
Temporary Visas
Visa Bulletin
Disclaimer: This newsletter is not intended to establish an attorney-client relationship. All information contained in this newsletter is generalized. Any reliance on information contained herein is taken at your own risk.
September 3, 2007