Volume Twenty, Number Four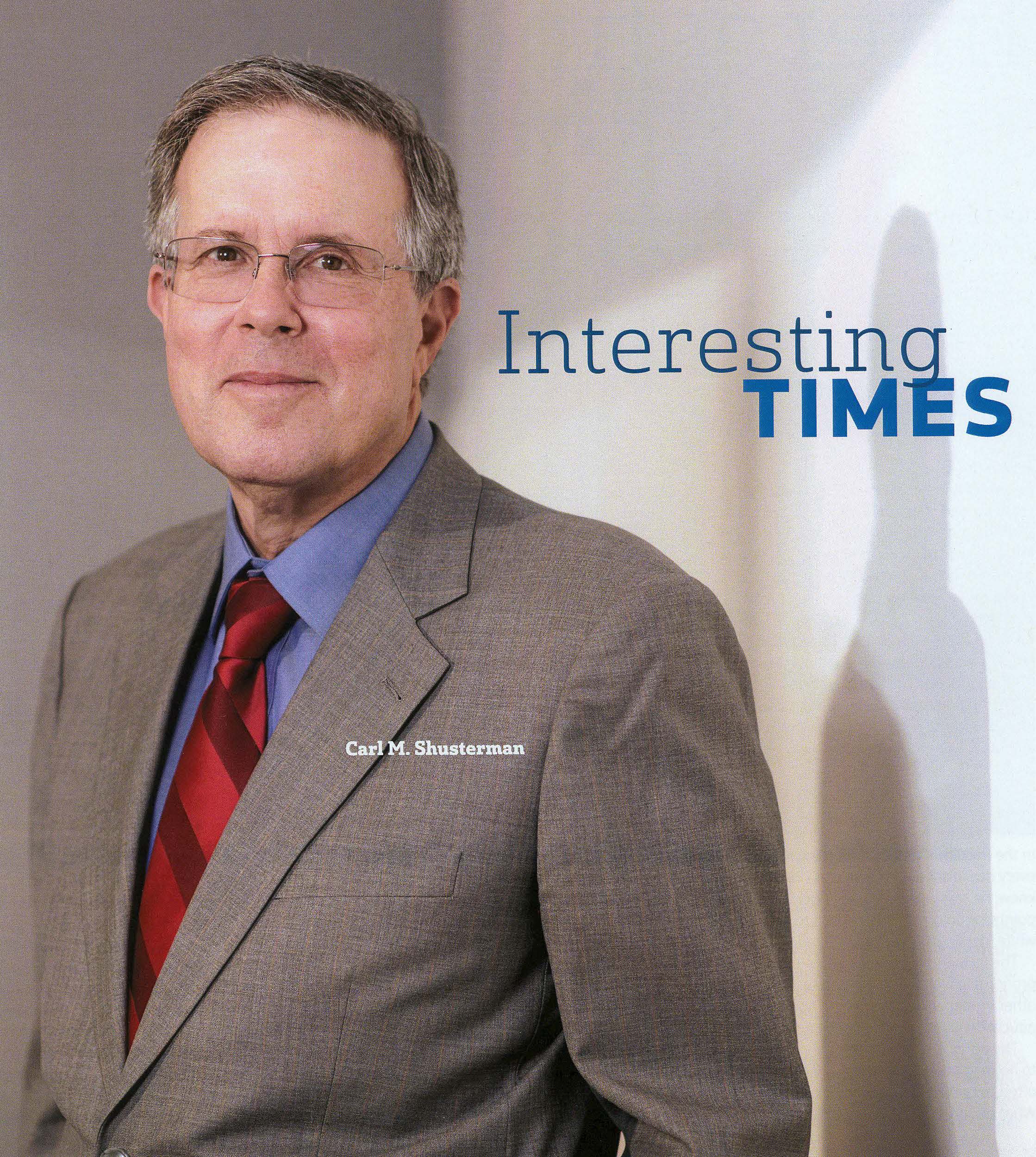 SHUSTERMAN'S IMMIGRATION UPDATE is the Web's most popular e-mail newsletter regarding U.S. immigration laws and procedures with over 40,000 subscribers located in more than 150 countries. It is written by a former INS Trial Attorney (1976-82) with over 35 years of experience practicing immigration law.
Published by the Law Offices of Carl Shusterman, 600 Wilshire Blvd, Suite 1550, Los Angeles, California, 90017. Phone: (213) 623-4592 x0.
Subscribe to our Immigration Newsletter, join the conversation on our Facebook Page, follow our Blog Posts and subscribe to our "How-To" Immigration Videos.
Client Reviews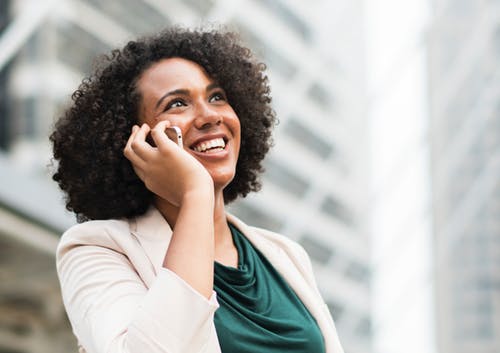 Carl Shusterman is Simply the Best
"I am a Los Angeles-based news reporter, who hired Carl and his team of attorneys to help me acquire permanent residency in the United States. I was dreading the arduous and bureaucratic process, but Carl and his staff were so professional and efficient, they helped the procedure go very smoothly."
- Ann S., Santa Clarita, California
Read More Reviews
Zoom Consultations Available!
Shusterman's Immigration Update May 2015
TABLE OF CONTENTS:
1. H-1B Cap: Congress Needs to Do Its Job
2. State Department Visa Bulletin for May 2015
3. Immigration Government Processing Times
4. Success Story: Lawsuit Forces USCIS to Schedule Asylum Interview
5. Immigration Trivia Quiz: Immigrant Paintings
6. Ask Mr. Shusterman: Military Expands Program Which Expedites US Citizenship
7. USCIS Issues Memo on L-1B Visas
8. No Winner of Our March 2015 Immigration Trivia Quiz!
NEWS FLASHES:
BIA: Removal Proceedings May Be Delayed by Pending Conviction – The BIA recently ruled in the Matter of Montiel that a case may be administratively closed and temporarily removed from the Board's docket while a criminal conviction appeal is pending if this conviction would subject the person to removal.
California Bill Would Help Immigrant Crime Victims Get Visas – On April 21, the California State Senate Public Safety Committee unanimously approved a bill to help undocumented immigrants get a special visa for helping law enforcement catch criminals. In seeking a U visa, undocumented immigrant crime victims must have their cooperation verified by law enforcement within 90 days of the crime, or within 14 days if they are in deportation proceedings.
DACA Renewal Requests – On April 7, USCIS announced that it had started mailing renewal reminders to DACA recipients 180 days before the expiration of their current DACA period. Previously, these reminders were mailed 100 days before the expiration date. USCIS urges DACA recipients to submit their renewal requests at least 120 to 150 days before their expiration dates.
Eric Holder Vacates Previous AG's Opinion on Matter of Silva-Trevino– On April 10, Attorney General Eric Holder vacated an opinion issued by former Attorney General in

Matter of Silva-Trevino.

Holder vacated the opinion deciding that it was no longer useful in determining what constitutes a crime or moral turpitude.
H-2B Cap Met for FY2015 – On March 26, USCIS received enough petitions to reach the H-2B cap for Fiscal Year 2015. USCIS will reject any new H-2B petitions received after that date, request an employment start date earlier than October 1 or which were filed more than 120 days before the requested employment start date. However, cap-exempt petitions will still be accepted.
Nurses Eligible for H-1Bs? – A recently released USCIS policy memorandum provides guidance on the requirements needed for a nurse to qualify for an H-1B status. The memo specifically refers to whether certain nursing positions qualify as "specialty occupations".
Prosecutorial Discretion ICE Memo – On April 6, ICE issued a memo to the Office of the Principal Legal Advisor (OPLA) instructing attorneys with cases pending on the EOIR court dockets to identify cases that might merit favorable prosecutorial discretion, such as administrative closure or dismissal, if they do not fall within DHS priorities.
Senate Reaches Agreement on Trafficking Bill – On April 21, the Senate passed bill S. 178, an anti-human trafficking bill. Senators Vitter (R-LA), Inhofe (R-OK), Sessions (R-AL), and Thillis (R-FL) had proposed severely restrictive immigration amendments to the bill, including measures restricting birthright citizenship and giving DHS broader powers to detain non-citizens. However, the Senators agreed not to include these amendments in the bill, which had been stalling the confirmation vote for Attorney General nominee Loretta Lynch.
Senators Seek Investigation into H-1B-Driven Layoffs – 10 U.S. Senators are requesting a federal investigation into the use of the H-1B program to displace American IT workers, particularly at Southern California Edison (SCE). According to the Senators, SCE replaced 400 IT workers with H-1B contractors from Indian outsourcing firms.
Third Circuit Invalidates Religious Worker Regulation – The U.S. Court of Appeals for the Third Circuit recently ruled against the government in Shalom Pentecostal v. Acting DHS Secretary, a case concerning a Brazilian national who was denied a religious worker visa due to a new government regulation. The regulation required that visa applicants' qualifying religious work be completed "in lawful immigration status" which the Court found contradicted the plain language of the Immigration and Nationality Act (INA).
1. H-1B Cap: Congress Needs to Do Its Job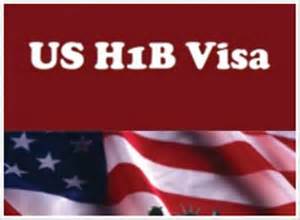 During the first week of April, the USCIS received 233,000 H-1B petitions from companies in the US seeking to employ foreign-born professional workers. This exceeds the number of H-1B petitions received last year by over 60,000. Under current law, only 85,000 of these petitions can be approved, about 36%.
Most of the other 64% of these petitions will be returned to disappointed employers. Computer professionals, physicians, teachers, researchers and many others will have to find jobs abroad. If they are in the US, most will be forced to return to their home countries.
Congress has faced this problem in the past and resolved it by increasing the H-1B quota. In January, a bipartisan group of Senators introduced the "I-Squared" bill which would do just that.
However, Congress is stalemated on this and many other immigration issues.
The Chairmen of the Senate Judiciary Committee and the Immigration Subcommittee oppose this legislation and are focused on tightening loopholes in the H-1B program. Many of their concerns are valid. When a few companies use H-1B workers to displace US workers, I think we can all agree that this is wrong, and that the law needs to be changed to prevent this from happening.
But why can't the H-1B cap be raised and loopholes in the law be closed at the same time? This would be a reasonable compromise and Congress is supposed to be adept at the art of compromise, especially when the H-1B program is clearly in our national interest.
Smart, well-educated foreign-born scientists worked for the Manhattan Project and helped save thousands of American lives in World War II. More recently, foreign-born professionals were responsible for developing the anti-HIV cocktail and founding major US employers like Google, Yahoo, Intel and providing jobs for hundreds of thousands of American workers.
It's time for Congress to get its house in order and pass H-1B legislation.
H-1B Lottery
Outside the world of Congress, on April 13, the USCIS selected the 85,000 lucky H-1B lottery winners. However, it will be some time before they are notified.
The USCIS will begin to adjudicate H-1B cap-subject cases where the employers paid an extra fee for premium processing starting on April 27. Then, by May 12, these employers will receive approvals, denials or requests for additional evidence on these cases.
After this, USCIS will begin to adjudicate non-premium processing H-1B petitions. This process will probably continue throughout much of the summer.
Most H-1B professionals for whom petitions are approved by the USCIS will be able to start work on October 1, 2015 although students with OPT will be able to continue their employment throughout the summer if H-1B petitions are approved on their behalf.
Employers can expect that sometime in June, they will receive back their H-1B petitions as well as refunds of filing fees for petitions which were not selected in the lottery.


2. State Department Visa Bulletin for May 2015
EMPLOYMENT CATEGORIES
The waiting times for the Worldwide Employment-Based 3rd preference category (EB-3) continue to shrink dramatically.
In May, the EB numbers sprinted ahead, with one notable exception. EB-2 China advanced 14 months while EB-2 India moved rapidly ahead over 6 months. EB-3 keeps marching forward, this time 3 months. EB-3 China advances 4 months while EB-3 inches forward. However, EB-3 Philippines retrogresses 7 1/2 years back to 2007.
As predicted, EB-5 China retrogresses for the first time ever. There is now a 2-year wait in this category.
The following chart tells the story of the EB numbers in detail:
| Categories | Worldwide | China (PRC) | India | Mexico | Philippines |
| --- | --- | --- | --- | --- | --- |
| 1st | Current | Current | Current | Current | Current |
| 2nd | Current | 6-01-12 | 4-15-08 | Current | Current |
| 3rd | 1-01-15 | 5-01-11 | 1-15-04 | 1-01-15 | 7-01-07 |
| Unskilled | 1-01-15 | 11-15-05 | 1-15-04 | 1-01-15 | 7-01-07 |
| 4th | Current | Current | Current | Current | Current |
| Religious | Current | Current | Current | Current | Current |
| 5th | Current | 5-01-15 | Current | Current | Current |
FAMILY CATEGORIES
The worldwide family-based categories continue to inch forward between 2 and 6 weeks, Mexico from 1 to 8 weeks and the Philippines from 0 to 4 weeks.
The chart below tells the story in detail:
| Categories | Worldwide | China (PRC) | Mexico | Philippines |
| --- | --- | --- | --- | --- |
| 1st | 8-15-07 | 8-15-07 | 11-08-94 | 2-01-05 |
| 2A | 9-01-13 | 9-01-13 | 8-08-13 | 9-01-13 |
| 2B | 9-15-08 | 9-15-08 | 4-01-95 | 4-22-04 |
| 3rd | 2-22-04 | 2-22-04 | 4-15-94 | 8-15-93 |
| 4th | 8-01-02 | 8-01-02 | 7-15-97 | 10-22-91 |
3. Immigration Government Processing Times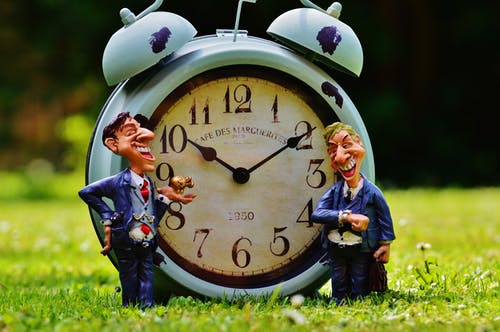 We link to the most recent immigration waiting times for each of the four USCIS Service Centers, the National Benefits Center and the Administrative Appeals Office. We also link to the processing times of all of the 83 USCIS District Offices and Sub-offices. We link to the Labor Department's page entitled "Processing dates for labor certification applications". Finally, we link to the State Department's "Visa Wait Times" page.
4. Success Story: Lawsuit Forces USCIS to Schedule Asylum Interview
This month's success story explains how we were able to get an interview date for an asylum seeker who had waited years for an interview.
Our client, Amir, came to the US to visit his family a little over two years ago. Amir was born into the Baha'i community in Iran, where life was extremely difficult for him and his family, due to the Iranian government's fundamentalist implementation of Sharia law and severe curtailing of religious freedom. Though, growing up, Amir had never formally converted to the Baha'i faith, he decided to do just that while visiting his family in the US, wanting to embrace the religious and cultural practices which had surrounded him for most of his life. However, this created a problem for him, as the laws in Iran make conversion to faiths other than Islam punishable by death. Amir knew that he could not return to the country of his birth without fearing for his life.
Instead, Amir decided to seek asylum in the US, and sought a consultation with our firm to see if he had a case. Amir met with Attorney Ashkan Emami, who looked over the facts of Amir's case, and felt that he had a good chance of receiving asylum in the US, given the very real, and very deadly, threat of religious persecution he faced if he returned to Iran.
On April 11, 2013, Attorney Emami filed Amir's petition requesting asylum. However, due to the massive backlogs in asylum applications received by the United States Customs & Immigration Service (USCIS), Amir, like most asylum seekers, was facing several years in a virtual state of limbo. This situation was particularly hard on Amir, a talented engineer, unable to pursue his goal of studying for his Master's Degree due to his pending asylum application.
After 2 years, during which Amir was forced to place his future goals on hold, USCIS had yet to even set a date for his asylum interview. Attempting to reduce Amir's time in limbo, Attorney Emami decided to file a Petition for a Writ of Mandamus in Federal Court in an effort to compel USCIS to speed up the process and grant Amir an interview date. This is a rather unconventional route to go down, especially in asylum cases, as most attorneys simply wait for the USCIS to move the case forward on their own time, rather than sue the government and risk going to court over the issue. However, having reviewed Amir's case and recognizing its merits, Attorney Emami decided it was worth the risk.
And it worked. Soon after receiving Attorney Emami's writ of mandamus, USCIS scheduled an asylum interview date for Amir, more than 2 years after his initial application. While we prepare Amir for his interview, we are hopeful that his asylum application will be approved.
Read more of our Immigration Success Stories.
5. Immigration Trivia Quiz:
Quiz Removed.
6. Ask Mr. Shusterman: Military Expands Program Which Expedites US Citizenship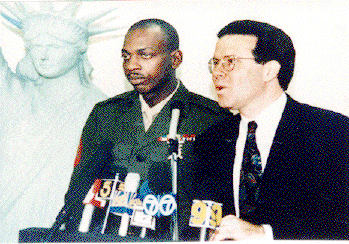 Recently, the Defense Department greatly expanded a program which allows certain persons holding temporary visas to bypass the green card process and apply directly for US citizenship.
The MAVNI (Military Accession Vital to National Interest) program was started in 2008 to recruit persons with medical skills (Certain physicians and nurses, etc.) and with special language skills into to the US military. Most of these persons have to be present in the US in temporary visa status. Once they complete their basic training, they are immediately eligible to apply for naturalization.
MAVNI has strict numerical limits. However, the numbers were recently increased from 1,500 to 3,000 per year and will increase again in fiscal year 2016 (which starts October 1, 2015) to 5,000 per year.
The government recently announced that it would accept applications from persons with DACA work permits. Also, persons with TPS, physicians who had not received a J waiver and asylees/refugees are eligible to apply.
Eligible individuals can enlist for a 3-year contractual active duty tour or for 6 years in the Selected Reserve.
If a person naturalizes, but fails to complete the above requirements, their US citizenship can be revoked.
Languages include Albanian, Amharic, Arabic, Azerbaijani, Bengali, Bulgarian, Burmese, Cebuano, Cambodian-Khmer, Chinese, Czech, French (with citizenship from an African Country), Georgian, Haitian Creole, Hausa, Hindi, Hungarian, Igbo, Indonesian, Kashmiri, Korean, Kurdish, Lao, Malay, Malayalam, Moro (Tausug/Maranao/Maguindanao), Nepalese, Pashto, Persian Dari, Persian Farsi, Polish, Portuguese, Punjabi, Russian, Sindhi, Serbo-Croatian, Singhalese, Somali, Swahili, Tagalog, Tajik, Tamil, Thai, Turkish, Turkmen, Ukrainian, Urdu (with citizenship from Pakistan or Afghanistan), Uzbek and Yoruba.
Active Duty Medical Specialties include Comprehensive Dentist, Oral Surgeon, Preventive Medicine, Anesthesiologist, Pediatrician, Psychiatrist, Internal Medicine, Family Medicine, General Surgeon, Emergency Medicine, Nuclear Medical Science Officer, Entomologist, Psychiatric Nurse Practitioner and Nurse Anesthetist.
Army Reserve Medical Specialties include General Dentist, Comprehensive Dentist, Prosthodontist, Oral Surgeon, Preventive Medicine, Urologist, Anesthesiologist, Ophthalmologist, Otolaryngologist (ENT), Psychiatrist, Internal Medicine, Family Medicine, General Surgeon, Thoracic Surgeon, Orthopedic Surgeon, Emergency Medicine, Entomologist, Licensed Clinical Psychologist, Physician Assistant and Psychiatric Nurse Practitioner
For Army Reserve only: Health care professionals in their final year of residency are eligible to apply to the MAVNI program.
7. USCIS Issues Memo on L-1B Visas
International companies are permitted to transfer certain foreign-born employees to the US using L-1B visas for a period of 5 years. The foreign-born employee must have been employed by the company or an affiliate for a continuous period of 1 of the past 3 years and possess "specialized knowledge".
However, USCIS interpretation of what constitutes specialized knowledge appears, to the frustration of many international companies, to be a moving target. Also, because of strict numerical quotas for H-1B visas, some foreign-based "job shops" have attempted to use the L-1B category to employ workers unable to obtain H-1B visas.
A March 2015 report by the National Foundation for American Policy (NFAP) shows that L-1B petition denials rates have steadily increased from 6% in fiscal year 2006 to 35% in fiscal year 2014. Indian nationals had the highest denial rate, 56% during the past 3 fiscal years.
On March 24, the USCIS posted a draft policy memorandum on L-1B petitions which, in its final form, will supersede existing agency memos regarding L-1B petitions. Interested parties may submit comments until May 8. The final memo will take effect on August 31, 2015.
The memo clarifies that an L-1B petitioner is only held to a "preponderance of evidence" standard rather than a higher standard such as "clear and convincing evidence" or "beyond a reasonable doubt".
Specialized knowledge need not be proprietary or unique to the sponsoring organization. In simple terms, Coca Cola can transfer an employee to the US from abroad without having to show that he/she is privy to the secret formula for their beverages.
Rather, what is required is that the employee possess:
special knowledge, which is knowledge of the petitioning employer's product, service, research, equipment, techniques, management, or other interests and its applications in international markets that is demonstrably distinct or uncommon in comparison to that generally found in the particular industry or within the petitioning employer; or
advanced knowledge, which is knowledge or expertise in the organization's specific processes and procedures that is not commonly found in the relevant industry and is greatly developed or further along in progress, complexity and understanding than that generally found within the petitioning employer.
The memo provides a non-exhaustive list of factors that USCIS may consider when determining whether a beneficiary's knowledge is specialized.
The memo then lists "suggested evidence" that the L-1B petitioning company may submit in order to demonstrate that the prospective employee possesses either specialized or advanced knowledge.
It also clarifies the following issues in adjudicating L-1B petitions:
Specialized knowledge cannot be easily imparted to other individuals;
Specialized knowledge need not be proprietary or unique to the petitioning organization;
L-1B classification does not require employers to test of the U.S. labor market;
Specialized knowledge need not be narrowly held within the petitioning organization;
Specialized knowledge workers need not occupy managerial or similar positions or command high salaries compared to their peers;
Eligibility for another nonimmigrant classification is not a bar to eligibility for L-1B classification.
Also, the memo discusses the limitations imposed by Congress on offsite L-1B employment:
"When an L-1B beneficiary will be primarily stationed at the worksite of an unaffiliated employer, the L-1 Visa Reform Act requires the petitioning organization to show that the beneficiary: (1) will not be 'controlled and supervised principally' by the unaffiliated employer; and (2) will be placed "'in connection with the provision of a product or service for which specialized knowledge specific to the petitioning employer is necessary.'"
Finally, the memo clarifies USCIS policy regarding the Readjudication of L-1B status:
"In matters relating to an extension of L-1B status involving the same parties…and the same underlying facts, USCIS officers should give deference to the prior determination by USCIS approving L-1B classification. In such cases, USCIS officers should reexamine a finding of L-1B eligibility only where it is determined that (1) there was a material error with regard to the previous approval for L-1B classification; (2) there has been a substantial change of circumstances since that approval; or (3) there is new material information that adversely impacts the petitioner's or the beneficiary's eligibility."
We are hopeful that the memo, in its final form, will guide USCIS officers, employers and their attorneys in determining which employees are eligible for L-1B visas and that RFE and denial rates will approach an acceptable level.


8. No Winner of Our March 2015 Immigration Trivia Quiz!
Quiz Removed.
Carl Shusterman
Certified Specialist in Immigration Law, State Bar of California
Immigration and Naturalization Service (INS) Attorney (1976-82)
Member of AILA Board of Governors (1988-97)
Law Offices of Carl Shusterman, 600 Wilshire Blvd., Suite 1550
Los Angeles, CA 90017
Phone: (213) 623-4592 x0, Fax: (213) 623-3720
"This bill is a common sense approach to ensuring that those who have come here to be educated in high-tech fields have the ability to stay here with their families and contribute to the economy and our society"
– Senator Orrin Hatch (R-UT) on Introducing the I-Squared Bill, January 2015
Shusterman's Immigration Update May 2015 – Quick Links
About Us
Back Issues of Our Newsletter
Citizenship
Client Testimonials
Forms Download
Green Cards
Job Search
PERM
Processing Times
Schedule a Legal Consultation
Subscribe to Our Newsletter
Success Stories
Temporary Visas
Visa Bulletin
April 27, 2015
Disclaimer: This newsletter is not intended to establish an attorney-client relationship. All information contained in this newsletter is generalized. Any reliance on information contained herein is taken at your own risk.