Volume Fourteen, Number Five
Special Message: With increased privacy and security concerns around the inbox, mostly due to viruses and spam, delivering our monthly newsletter to your e-mail address presents many challenges. Sometimes you don't receive our newsletter. However, if you add our e-mail address to your address book or safe list, this should insure that our newsletter will not end up in your junk mail.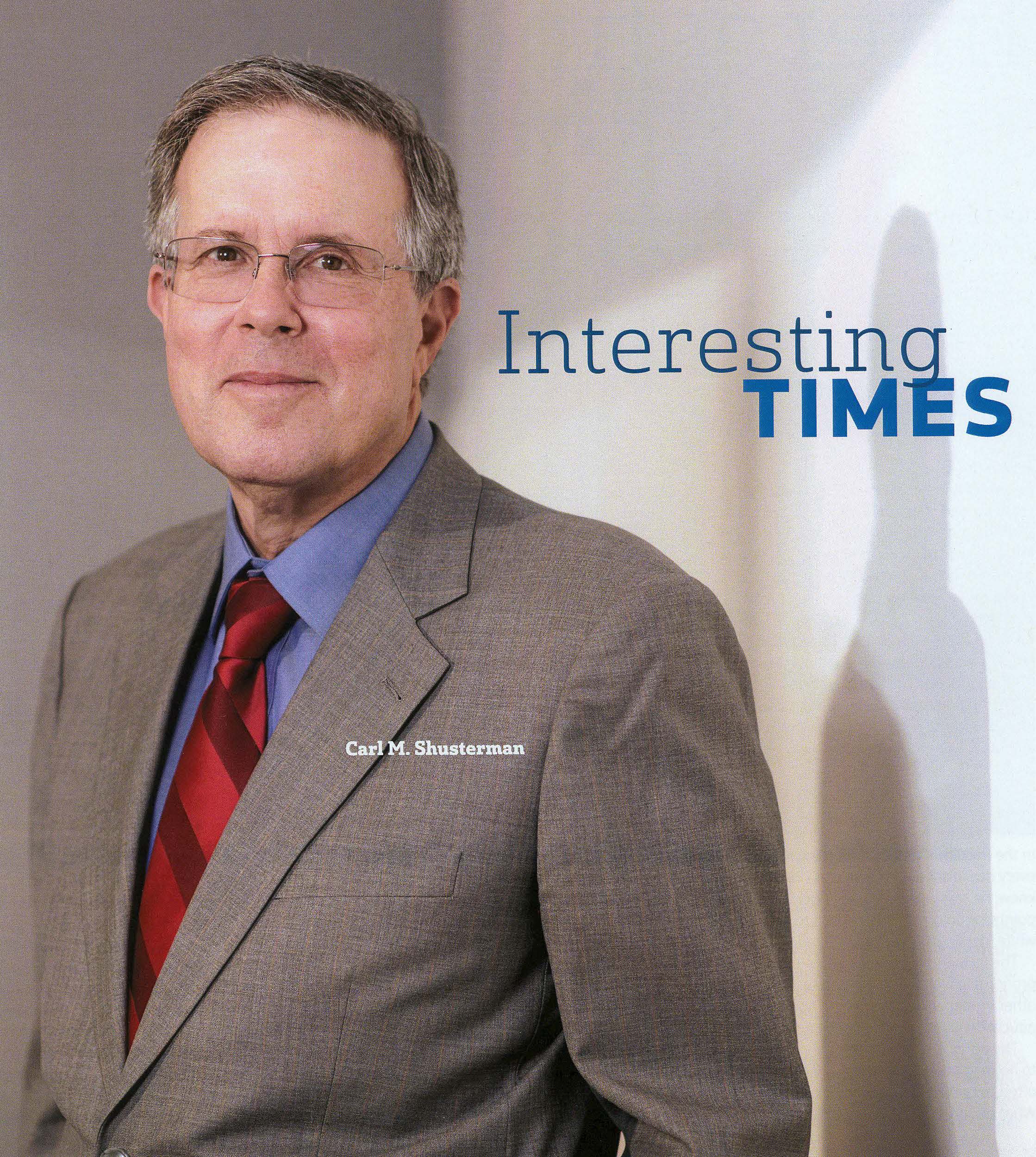 SHUSTERMAN'S IMMIGRATION UPDATE is the Web's most popular e-mail newsletter regarding U.S. immigration laws and procedures with over 40,000 subscribers located in more than 150 countries. It is written by a former INS Trial Attorney (1976-82) with over 30 years of experience practicing immigration law.
Published by the Law Offices of Carl Shusterman, 600 Wilshire Blvd, Suite 1550, Los Angeles, California, 90017. Phone: (213) 623-4592 x0.
Subscribe to our E-Mail Newsletter, join the conversation on our Immigration Facebook Page, follow our Blog Posts and subscribe to our "How-To" Immigration Videos.
Disclaimer: This newsletter is not intended to establish an attorney-client relationship. All information contained in this newsletter is generalized. Any reliance on information contained herein is taken at your own risk.
Client Reviews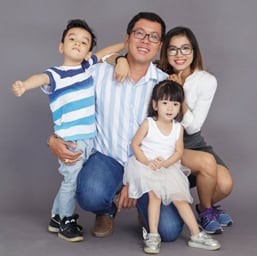 Professional and Knowledgeable Law Firm
"I've had a decade of experience with Mr. Shusterman's law firm. I used them for my immigration needs from H1 to citizenship. It is safe to say this is one of the most competent, professional and knowledgeable law firms. If there is a firm that can handle any possible immigration case routine or otherwise; then this is it."
- D. Chen, Phoenix, Arizona
Read More Reviews
Zoom Consultations Available!
Newsletter US Immigration Update May 2009
TABLE OF CONTENTS:
NEWS FLASHES:
Army– In our March 2009 newsletter, one of our topics was entitled "Army Recruits Persons Holding Temporary Visas". See

https://www.shusterman.com/newsletterusimmigrationmarch2009.html#9

Frankly, we did not get a lot of response. Apparently, the Army did. In fact, we were informed that our article generated so much traffic that some of the Army's top brass were asking "What is Shusterman.com?"

Much to our surprise, on April 24, we received a Certificate of Appreciation from the U.S. Army signed by Lt. General Benjamin C. Freakley which states as follows:

"U.S. Army Accessions Command Certificate of Appreciation is presented to Mr. Carl Shusterman in recognition of your outstanding contributions to the United States Army Accessions Command. Your personal efforts and support of the United States Army Accessions Vital to the National Interest Pilot Program has resulted in one of the most successful programs the Army has unveiled in recent history. Your support has made a direct impact on the overall success and readiness of the Army to accomplish its mission. Thank you for your great work and dedication. Many Thanks!"

We are truly humbled by this honor. See

https://www.shusterman.com/pdf/usaaccertificateofappreciation.pdf
Blog– Recently, we started a weekly blog entitled "Nation of Immigrants". April entries include the following topics:April 14: Let the Market Decide the Number of Working VisasApril 20: Physicians to Benefit from H-1B SlowdownApril 29: H-1B Advice for Students and Their EmployersTo read our blog, which deals with current immigration issues, or to receive a free subscription, see

http://carlshusterman.blogspot.com/

We welcome your comments!
Burundi TPS– USCIS announced that temporary protected status for certain nationals of Burundi ended on May 2.
California Service Center (USCIS) – The CSC has terminated operation of the Division XII case inquiry system, and an automated reply to any inquiry sent to a Division XII mailbox directs inquiries to the National Customer Service Center (NCSC) at 1-800-375-5283. The CSC and USCIS Headquarters have not been able to clarify what processes are to be used after an unsuccessful NCSC inquiry attempt.
Computer Professionals– Everyday, for the past seven years, we search the online computer magazines and link to the most important immigration developments related to computer professionals. See our "Immigration for Computer Professionals" page at

https://www.shusterman.com/computerprofessionalsusimmigration2010.html
E-Verify Delayed– On April 17, the mandatory E-Verify program for federal contractors and subcontractors was delayed again, this time until June 30, 2009. See
Exchange Visitor Skills List Updated– Persons present in the U.S. in J status whose countries list their occupations on the Exchange Visitor Skills List are subject to the two- year home residency requirement. On April 30, the State Department updated the list, effective June 28, 2009.
iCert Begins– The Labor Department's iCert Visa Portal began accepting Labor Condition Applications (LCAs) on April 15. Starting on May 15, LCAs must be filed through iCert. We link to the announcement of the new iCert system, the iCert External User's Guide and the iCert LCA Module External User's Guide from our "PERM Resources" page at
Miguel Pérez– Dr. Miguel A. Pérez, a health science professor at California State University, Fresno, has won the 2009 American Association for Health Education (AAHE) Professional Service to Health Education award. Some 20 years ago, Miguel came into our office with a deportation order in his hand. Fortunately, we were able to prevent him from being deported. See "Honor Student Beats Deportation" at

https://www.shusterman.com/honorstudentbeatsdeportation.html.

We are very proud of Dr. Miguel Pérez!
National Public Radio– Everyday, for the past five years, we link to the most important stories in the immigration world from our "NPR" page. See

https://www.shusterman.com/nationalpublicradiousimmigration2010.html
Replacement Green Cards– Beginning on April 27, applicants for replacement green cards were required to submit their Form I-90 and supporting documentation to the USCIS Lockbox facility in Phoenix for initial processing.
USCIS Director to be Nominated– On April 30, DHS Secretary Napolitano announced that it was President Obama's intention to nominate Alejandro Mayorkas as the next Director of the USCIS.
Visa Bulletin– The May 2009 Visa Bulletin is a disaster for persons who are professionals, skilled, and unskilled workers in the EB-3 category. The system has run out of numbers for the rest of the fiscal year (May 1 – September 30, 2009). To view the May 2009 Visa Bulletin, see our "Visa Bulletin" page at
VisaScreen Renewals– Before a foreign-born healthcare professional may be admitted to the U.S., he or she must possess a healthcare certification (called the "VisaScreen" by CGFNS) stating the person's education, training, experience, licensing, and English-language ability satisfy U.S. standards. Surprisingly, this is true even if the foreign national is educated in the U.S. The certification is valid for five years. If it takes over five years for the person to achieve permanent residence in the U.S., the certification must be renewed. We link to the renewal procedures from our "Licensing and VisaScreen" page at

https://www.shusterman.com/visascreennclexcgfns.html (Nurse)

Worksite Enforcement Strategy– ICE's enforcement strategy has long suffered from a lack of focus. Raiding factories and criminally prosecuting undocumented workers for such offenses as "identity theft" may generate headlines, but it fails to get at the heart of the problem. On April 30, ICE issued a memo entitled "Fact Sheet: Worksite Enforcement Strategy". However, while this new policy may be a step in the right direction, any enforcement-only approach is doomed to failure. According to a New York Times editorial, the ICE raids resulted in the arrests of just 6,000 undocumented immigrants out of 12 million in the U.S. The newspaper described the ICE raids as follows: "They destroyed families, tearing parents and grandparents from children, many of them citizens. The fear they caused went viral in immigrant communities, driving workers further into the arms of abusive employers while bringing us no closer to a working immigration system."We link to the complete text of the ICE memo at

http://www.nilc.org/immsemplymnt/wkplce_enfrcmnt/WSE-Fact-Sheet.pdf (Link is no longer operational)
YouTube "How to" Immigration Videos– Over 20,000 persons have viewed one or more of our YouTube videos on immigration. One of our recent videos, "Green Cards through Marriage", has been viewed over 9,000 times. We uploaded two additional videos regarding how to obtain permanent residence in the U.S.: (1) Obtaining Permanent Residence through Adjustment of Status and (2) Obtaining a Green Card using Section 245(i). We also "embedded" all 20 of our videos into our website. We will film more YouTube videos in May and June. Obtain free information about how you may qualify for immigration benefits by viewing our videos at

https://www.shusterman.com/videosusimmigration.html
1. Legislation: Obama to Push Immigration Reform This Year
On April 9, the New York Times ran a front page story which stated that the Obama Administration planned to take on the issue of immigration reform this year. See
https://www.shusterman.com/mediausimmigration.html#1
Then, on April 14, the two major labor federations in the U.S., the AFL-CIO and Change to Win, jointly endorsed comprehensive immigration reform. We link to their joint statement from our "Immigration Legislation" page at
https://www.shusterman.com/legislationusimmigration.
The President plans to make a major speech about immigration in May. Over the summer, the Administration will work with Congressional leaders on immigration legislation which may be introduced as early as this fall.
On April 30, the Senate Subcommittee on Immigration, Refugees and Border Security held a legislative hearing entitled "Comprehensive Immigration Reform in 2009, Can We Do It and How?" We link to the WebCast of the hearing as well as to the written testimony of the witnesses from our "United States Senate" page at
https://www.shusterman.com/senateusimmigration.html#1B
On May 2, Senator Charles Schumer (D-NY), the Chairman of the Subcommittee stated, "I believe that this year, we can pass comprehensive, strong, fair immigration reform."
We expect that whatever legislation emerges will include a "path to citizenship" for the undocumented coupled with strict enforcement measures, perhaps a mandatory e-verify requirement for employers.
As a former INS attorney (1976-82) who has been in private practice for 27 years, allow me to offer some suggestions for reforming the "legal immigration" system:
Allow spouses and minor, unmarried children of lawful permanent residents to be considered "immediate relatives";
Recapture all unused employment-based visa numbers, and allow unused EB numbers to be carried forward;
Raise country quotas for family-based immigrants and eliminate them for employment-based immigrants;
Allow derivative beneficiaries of immediate relatives to immigrate to the U.S.;
Create a category for Schedule A (shortage occupation) immigrants, and exempt their spouses and children from numerical caps;
Allow healthcare professionals who agree to practice in a medically underserved area for a certain amount of time to be eligible for H-1B cap-exempt status and to be exempt from EB quotas;
Allow same-sex partners to immigrate as "immediate relatives";
Extend section 245(i);
Allow persons subject to the inadmissibility bars for unlawful presence to obtain waivers by paying an appropriate fine;
Reduce filing fees for naturalization by at least 50%;
Remove the bar to lawful permanent residence for persons who have made a false claim to citizenship. Instead, impose an appropriate fine;
Use these fines to hire more USCIS examiners in order to expedite the work flow;
Mandate that applications and petitions for immigration benefits must be adjudicated within 180 days of filing;
2. H-1Bs: Let the Market Decide the Number of Working Visas
Back in 1982, when I left the INS to enter private practice, the number of H-1 visas was unlimited. All professionals, including registered nurses, were eligible for H-1 visas. Also, there was no maximum duration for H-1s. U.S. employers could petition for H-1 workers all year long, yet the program did not generate the amount of controversy that it does today. It was a market-based system which allowed U.S. employers to fill jobs in a global economy, plain and simple.
The Immigration Act of 1990 ushered in the present era of government control of "H-1B" temporary visas. For the first time, a numerical cap (65,000) was imposed along with a maximum duration of stay (6 years). Registered nurses were banished from the category.
All of this has proven to be a nightmare. Every few years since 1990, Congress has had to step in to change the numerical cap (to 115,000, then to 195,000, then back to 65,000 by default), to create exemptions to the cap, establish a "cap-dependent" category and to allow persons to exceed the six-year maximum under certain circumstances. The result is a crazy-quilt system that only a lawyer could love. Employers don't understand the nuances of the law and the many memos interpreting it. Neither do the visa holders. Often, the agency itself misinterprets the law.
In my opinion, the complexity of the law serves to facilitate abuses by a few unscrupulous employers. Yet, there are those in Congress who seek to make the law even more complex! See
https://www.shusterman.com/legislationusimmigration.
Before Congress acts, it may be wise to examine what happened this year in an economy mired in recession. Employers submitted only 42,000 regular cap petitions in the first week of availability compared with over 163,000 petitions submitted during the same period last year. This despite the fact that many students working using Optional Practical Training (OPT) who lost out in the "H-1B Lottery" last year were petitioned again this year. Also, new USCIS restrictions on "cap-exempt" petitions forced many employers to submit "cap-subject" petitions this year.
The main lesson to be learned is that the market worked. Given the large number of jobs lost in the U.S. economy, employers submitted a small fraction of the number of petitions submitted last year. Contrary to what critics of the program maintain, the cost of employing an H-1B worker exceeds that of hiring a U.S. worker given attorneys' fees and government filing fees.
Further, according to Vivek Wadhwa of Harvard Law School, skilled immigrants have fueled our tech boom. Over half of Silicon Valley tech start-ups and a quarter of those nationwide were founded by immigrants from 1995 to 2005. In 2005 alone, these companies generated $52 billion in revenue and employed 450,000 workers – a number greater than the number of H-1B workers in the tech industries over the prior 10 years combined.
Congress should stop trying to micro-manage the program, and return to a simple market-based system. The plain truth is that the overwhelming majority of U.S. employers comply with the law. Those that abuse the law should be stripped of their ability to petition for H-1B workers.
A new report by the Social Science Research Network entitled "Losing the World's Best and Brightest: America's New Immigrant Entrepreneurs" discusses why the foreign-born scientists and engineers educated in the U.S. are leaving the country in ever-increasing numbers. See
http://papers.ssrn.com/sol3/papers.cfm?abstract_id=1362012
3. Schedule of Shusterman's Upcoming Immigration Law Seminars
June 3-6th, 2009
Las Vegas, NV
American Immigration Lawyers Association (AILA)
2009 AILA Annual Conference on Immigration Law
Topic: Law Practice Management
June 17th, 2009
Hospital Association of Southern California
Immigration Webinar
4. Physicians – Expansion of Conrad 30 Program to Cover H-1Bs?
On March 18, Senator Kent Conrad (D-ND) and a bipartisan coalition of Senators introduced the "Conrad State 30 Improvement Act" in the Senate (S.728).
If enacted into law, this would make the Conrad 30 program permanent and would provide the first substantial increase in physicians covered by the program in half a dozen years.
Since the beginning of the Conrad program in 1994, it has granted immigration benefits to foreign-born physicians who completed their medical residencies and/or fellowships in the U.S. on exchange visitor ("J") status. If such a physician agrees to work in a medically-underserved area for a minimum of three years, he may be sponsored by a State Department of Health, and be exempt from the requirement that he return to his country for two years.
The new bill would extend the benefits of the Conrad program to physicians who completed their residencies/fellowship in H-1B status as well.
An H-1B physician who agrees to work in a medically-underserved area for at least three years would be exempt from
The six-year maximum duration for H-1B status;
The EB-2 visa cap (which currently make physicians born in India wait over five years to obtain permanent residence.
In addition, the law would exempt physicians who have received J waivers and have worked in H-1B status for a minimum of three years from the EB-2 visa cap.
The waiver of EB-2 visa cap would apply to J physicians who completed their three years of service in a medically- underserved area prior to the enactment of the law.
Finally, under certain circumstances, the number of waivers that a state could sponsor would be allowed to exceed the limit of 30 under present law. Given the current physician shortage in many rural and inner city areas, this increased flexibility is essential to insure that thousands of patients in these areas receive proper medical treatment.
"All too often, families in rural areas…are forced to travel great distances for routine health care. That is unacceptable. We need doctors where their patients are – in the communities," stated Senator Conrad. "This expanded version of the Conrad State 30 program will bring more doctors to more communities, allowing patients access to vital services right in their hometown."
We link to the complete text of this bill from both our "Immigration Legislation" page at
https://www.shusterman.com/legislationusimmigration.
and from our "Immigration for Physicians" page at
https://www.shusterman.com/physiciansusimmigration.html#9
We also link to a series of videos explaining in simple terms how a foreign-born physician may immigrate to the U.S. from our "YouTube" page at
https://www.shusterman.com/videosusimmigration.html#6
5. Success Story: Erroneous I-140 Denial is Overturned
Mr. Patel was a very frustrated man when he sought our assistance.
He had established a 2005 EB-3 priority date through a previous employer. His present employer, a start-up company, had obtained the approval of a PERM application for him in 2007, and had submitted an I-140 on his behalf. Simultaneously, Mr. Patel and his family filed Form I-485.
To read more of our Immigration Success Stories, see
https://www.shusterman.com/successstoriesimmigration/
6. Immigration Trivia Quiz:
Quiz Removed.
7. Ask Mr. Shusterman: EB-3 Visas Become Unavailable
Many of the questions we received this month concern the disastrous May Visa Bulletin which states that EB-3 visas for professionals, skilled, and unskilled workers are "unavailable".
Here is how the State Department explains the future of the EB-3 numbers:
"The cut-off dates for the Employment Third and Third preference "Other Worker" categories were held and then retrogressed in an effort to bring demand within the average monthly usage targets and the overall annual numerical limits. Despite these efforts, the amount of demand received from Citizenship and Immigration Services Offices for adjustment of status cases with priority dates that were significantly earlier than the established cut- off dates remained extremely high. As a result, these annual limits have been reached and both categories have become 'Unavailable.'
Visa availability in these categories will resume in October, the first month of the new fiscal year."
As we stated in our blog:
"On April 8, the State Department published the May 2009 Visa Bulletin online. Gone is the much-lamented six-year wait for green cards for professionals and skilled workers who are being sponsored by their employers. Instead, green cards are "unavailable" in this category for the next 5 months. This is the earliest that the category has become unavailable in my 33 years of practicing immigration law. Persons who have played by the rules and have pending applications for adjustment of status now have no idea when, or even if, they will qualify for permanent residence in the U.S. … Immigrants who followed the complex immigration rules will get the following message: Never mind that you paid your taxes and never got so much as a parking ticket, that you were active in your church and that your children were straight A students, that you always maintained your legal status in the U.S. For you, the American Dream is over."
The American Dream may not only be over for thousands of talented scientists and engineers born in other countries, but since we no longer seem to have room for the world's best and brightest, for our country as well.
Craig Barrett, the Chairman of Intel, puts it in stark terms. "We are watching the decline and fall of the United States as an economic power."
This may not be an exaggeration. Andrew Grove, the co- founder of Intel is an immigrant. Ditto for Sergey Brin (Google), Jerry Yang (Yahoo), Vinod Khosla and Andreas von Bechtolsheim (Sun Microsystems). I could go on…
Another troubling aspect of the disappearance of EB-3 visas is prolonged family separation
For our clients who have obtained permanent residence as registered nurses, the dream is not over, but the unavailability of EB-3 immigrant visas means that they will be forced to remain separated from their spouses and children for many years while they continue to treat American patients in our understaffed hospitals.
Consider Teresa who came to the U.S. from the Philippines in 2006, and quickly passed her RN licensure exams. She got her green card in 2007, and her I-824 for her husband and children was approved almost two years ago.
Ever more tragic is the case of Mercy who became a permanent resident in the summer of 2005. Because of the retrogression, it is unlikely that her husband and her 11-year-old son will be able to join her in the U.S. until she becomes a U.S. citizen a couple of years from now.
I believe that Congress should change the law to allow U.S. employers access to global talent and to prevent prolonged separation of immigrant families.
Do you have immigration questions of general interest to our readers? Send them to
If your question is neither short nor general, please schedule a 30-minute legal consultation with me at
https://www.shusterman.com/schedule-immigration-consultation/
8. Immigration Government Processing Times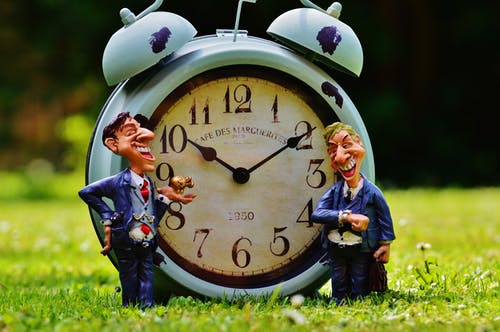 We link to the most recent immigration waiting times for each of the four USCIS Service Centers, the National Benefits Center and the Administrative Appeals Office. We also link to the processing times of all of the 83 USCIS District Offices and Sub-offices. We link to the Labor Department's page entitled "Processing dates for labor certification applications". Finally, we link to the State Department's "Visa Wait Times" page.
9. How to Select the Right Immigration Attorney for You!
All immigration attorneys are not created equal.
Hiring an experienced, competent attorney versus hiring an attorney who is either inexperienced or incompetent can be the difference between you and your family becoming permanent residents and eventually U.S. citizens, and having your applications denied and being placed in removal proceedings.
But how do you determine who is experienced and competent, and who is not? Don't expect a lawyer to tell you that he is either inexperienced or incompetent!
A good place for you to start is by watching our free video entitled "Ten Rules for Selecting an Immigration Attorney" at
https://www.shusterman.com/videosusimmigration.html#1
Wouldn't it be great if the State Bar Associations certified experts in the immigration law?
Guess what, four states do just that. They are:
* California
http://members.calbar.ca.gov/search/ls_search.aspx
* Florida
https://www.floridabar.org/about/cert/cert-im-mbrs/
* North Carolina
https://www.nclawspecialists.gov/for-the-public/
* Texas
https://www.tbls.org/findlawyer-results
Should you hire a Certified Specialist in Immigration Law? Don't take my word for it. Take a look at the brochure written by the California State Bar with the following advice: "The more complicated your situation, the more reason to consider hiring an attorney who specializes in Immigration and Nationality Law and who is committed through certification to keeping up his or her proficiency through continual practice and continuing education."
If you are hiring an immigration attorney, do yourself a favor and choose a Certified Specialist.
For three years, I served on the Immigration and Naturalization Legal Advisory Committee (INLAC) of the State Bar of California. INLAC members write and grade the exam which attorneys have to pass in order to become Certified Specialists. Is the exam difficult? Suffice to say that only three attorneys in the State of California became Certified Immigration Specialists last year although there are hundreds, maybe, thousands of attorneys in California who claim to be "experts" in immigration law.
A few weeks ago, on March 16, I received a letter which stated:
"The State Bar of California Board of Legal Specialization's established recognition program for certified specialists who have been continuously certified by the Board in a particular specialty area for twenty years is pleased to add Carl Michael Shusterman, Board Certified Specialist in Immigration & Nationality, to this distinguished list."
How time passes when you are having fun! California started certifying attorneys in immigration law in 1988, and to me, it seems like yesterday!
We link to this letter from
https://www.shusterman.com/pdf/bls20.pdf
10. Winner of the April 2009 Immigration Trivia Quiz
Quiz Removed.
Carl Shusterman
Certified Specialist in Immigration Law, State Bar of California, Former U.S. Immigration & Naturalization Service Trial Attorney (1976-82), Board of Governors, American Immigration Lawyers Association (1988-97)
Law Offices of Carl Shusterman, 600 Wilshire Blvd., Suite 1550, Los Angeles, California 90017, Phone: (213) 623-4592 Fax: (213) 623-3720
"47 percent of all U.S. science and engineering workers with doctorates are immigrants as were 67 percent of the additions to the U.S. science and engineering work force between 1995 and 2006."
– Vivek Wadhwa, MBA Senior Research Associate Harvard Law School
Newsletter US Immigration Update May 2009 – Quick Links
About Us
Back Issues of Our Newsletter
Citizenship
Client Testimonials
Forms Download
Green Cards
Job Search
PERM
Processing Times
Schedule a Legal Consultation
Subscribe to Our Newsletter
Success Stories
Temporary Visas
Visa Bulletin
May 3, 2009