Volume Twenty Three, Number Two
SHUSTERMAN'S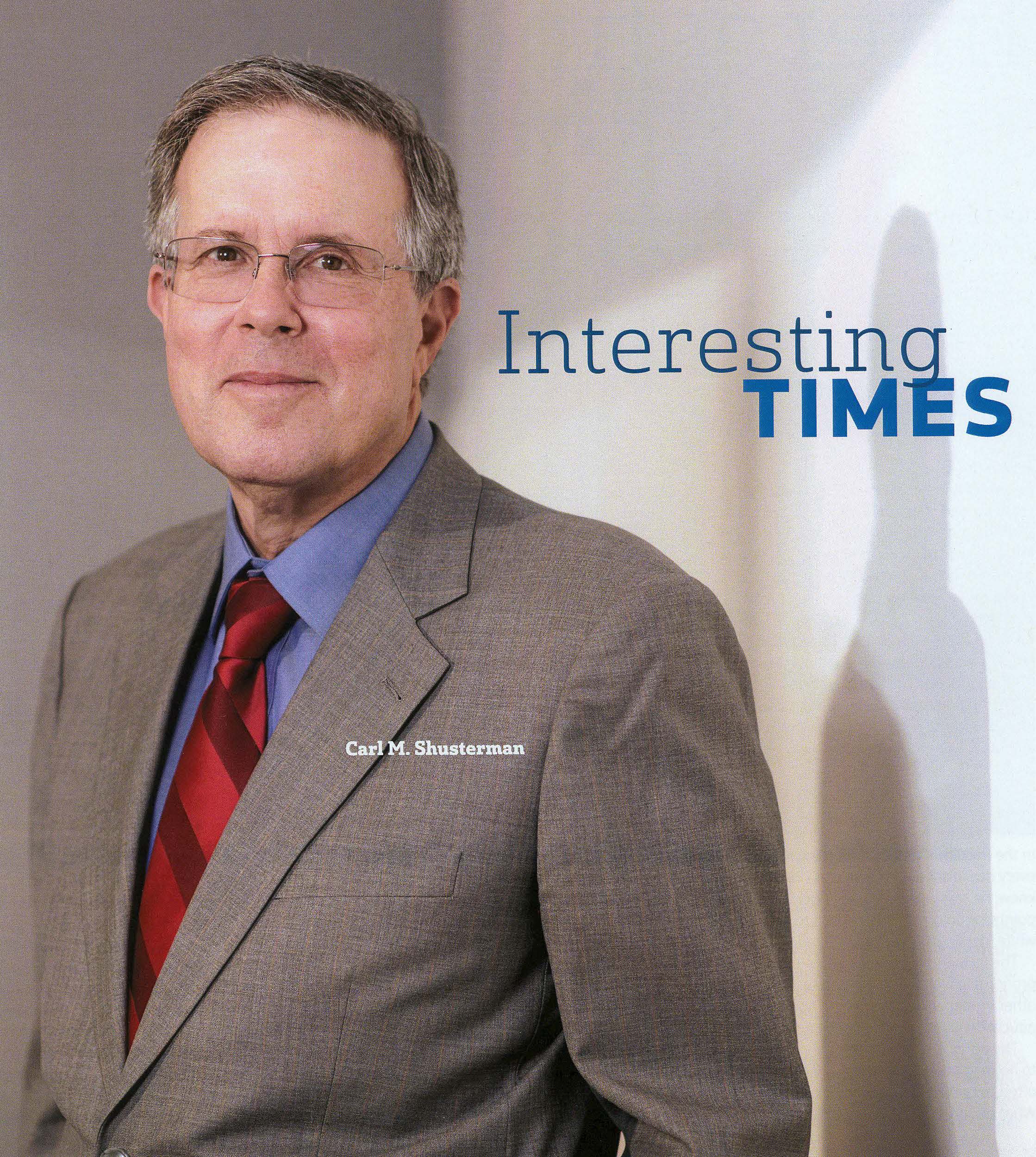 IMMIGRATION UPDATE is the Web's most popular e-mail newsletter regarding US immigration laws and procedures with over 60,000 subscribers located in more than 150 countries. It is written by a former INS Trial Attorney (1976-82) with over 40 years of experience practicing immigration law.
Published by the Law Offices of Carl Shusterman, 600 Wilshire Blvd, Suite 1550, Los Angeles, California, 90017. Phone: (213) 623-4592 x0.
Want to keep up to date with the latest changes in immigration laws, procedures, processing times and forms? Subscribe now to our Immigration Newsletter, join the conversation on our Facebook Page, follow our Blog Posts and subscribe to our "How-To" Immigration Videos.
Client Reviews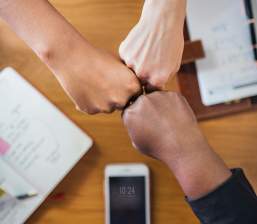 Great Work!
"We are very pleased by the services we get from the Law Offices of Carl Shusterman. Our experience in the past year with all our H1B renewals has been amazing, and we've obtained great results."
- KRG Technologies, Valencia, California
Read More Reviews
Skype Consultations Available!
TABLE OF CONTENTS
1. Dreamers Should Not be Held Hostage to An Ugly Anti-Immigration Agenda
2. State Department Visa Bulletin for February 2018 & Predictions for FY2018
3. Immigration Government Processing Times
4. Stripping Away the Authority of Immigration Judges
5. Success Story: One Man's 20-Year Journey from an H-1B Visa to a Green Card
6. Immigration Trivia Quiz: Valentine's Day Customs From Around the World
7. Ask Mr. Shusterman: A Team of Experienced Immigration Lawyers Who Fight for their Clients
8. Shusterman's Upcoming Immigration Seminars
9. Jobs & Green Cards for RNs & MedTechs: Free Legal Help!
10. Winner for our January 2018 Immigration Trivia Quiz
NEWS FLASHES
AG to Refer BIA Decision to Himself for Review – On January 4, the Attorney General announced that he will review the authority of Immigration Judges and the Board of Immigration Appeals (BIA) to administratively close immigration proceedings.
Asylum Interviews – On January 31, the USCIS announced that its Asylum Division would start interviewing newer asylum applicants ahead of older ones in an effort to slow the growing backlog of asylum applications. USCIS stated that it will identify persons who have submitted false asylum applications and ensure that they are placed into removal proceedings.
Asylum Practice Advisory – On December 20,the American Immigration Council published a practice advisory entitled "USCIS v. EOIR: Jurisdiction over Asylum Applications for Individuals Who Were in Expedited Removal Proceedings or Issued Notices to Appear".
BIA Declines to Follow 9th Circuit Ruling – On December 29, in Matter of Ramon Jasso Arangure, the Board of Immigration Appeals declined to follow a decision made by the US Court of Appeals for the 9th Circuit and ruled that DHS is not precluded by res judicata from initiating a separate proceeding to remove an alien as one convicted of an aggravated felony burglary offense based on the same conviction that supported a crime of violence aggravated felony charge in a prior proceeding.
DHS To Maintain DACA Program After Court Ruling – On January 9, a US District Judge ordered DHS to reinstate the DACA program nationwide in Regents of the University of California v. DHS. The ruling allows current DACA beneficiaries to file for renewal subject to certain exceptions. The Trump Administration has asked the Supreme Court to overrule this decision.
EOIR Publishes Memo On Change of Venue Requests

– On January 17, the EOIR published a memorandum on motions for changes of venue. It requires that Immigration Judges must require good cause to be shown before granting a motion to change venue.
HHS Poverty Guidelines for 2018

– On January 18, the Department of Health and Human Services (HHS) published new poverty income guidelines. Persons filing Affidavits of Support (Form I-864) must show that their household income is at least 125% of the current poverty income guidelines according to the number of persons in their household.
International Student Enrollment at US Universities Has Decreased – There has been a sharp decrease in the number of foreign-born students enrolled at US universities since 2016. Major factors impacting the decreased enrollment include increased scrutiny of visa applications, travel bans and making it more difficult for foreign students to be employed in the US after graduation.
Justice Department Secures First De-Naturalization through Operation Janus – On January 5, the Justice Department released a statement regarding the revocation of the Certificate of Naturalization of Baljinder Singh. The order came as a result of the USCIS referring cases through Operation Janus, a program designated to better review fingerprint records for naturalization applicants.
New California Law May Present a Dilemma for Employers – On January 1, the Immigrant Worker Protection Act (AB 450) became effective. The new law prohibits California employers from allowing federal immigration enforcement agents to enter non-public work areas without a warrant or subpoena. This new law also requires employers to notify their workers about any federal requests to check their I-9 forms and to notify them as soon as any issues arise.
Securing American's Future Act of 2018 – On January 10, Representative Robert Goodlatte (R-VA) introduced this bill which now ha s over 70 co-sponsors. The bill would slash family-based immigration, end the diversity visa lottery, allow DACA recipients to renew their work permits for 3 more years, fund the hiring of 5,000 additional CBP officers and 5,000 more ICE officers and make E-Verify mandatory for employers. AILA has characterized this legislation as an "anti-immigrant wish list".
Supreme Court to Hear Travel Ban Case – On January 19, the Supreme Court announced it would decide the legality of President Donald Trump's travel ban 3.0, which placed travel restrictions on foreign nationals from Iran, Libya, Syria, Somalia, Chad, and Yemen, as well as North Korea and Venezuela. The Court plans to hear oral arguments on April and render a decision by the end of June.
USCIS Issues Guidance on NAFTA TN Status Eligibility – On December 18, USCIS issued a policy memorandum restricting the Trade NAFTA (TN) nonimmigrant classification for economists. Financial analyst and marketing analyst positions will no longer be included in the economist category. The category will also not be permitted for other occupations which may be related to economics but "primarily include the activity of other occupations."
USCIS Issues Guidance on Proxy Vote Use for Certain Intracompany Transferee Visa Petitions – On December 29, USCIS issued a policy memorandum for the L-1 visa category which clarifies the use of proxy votes and qualifying relationships which establish control of a company. To establish control, the petitioner must show the proxy votes are irrevocable from the time of filing the L-1 petition through the time of adjudication. If the ownership and control changes after approval, the petitioner must file an amended petition.
1. Dreamers Should Not be Held Hostage to An Ugly Anti-Immigration Agenda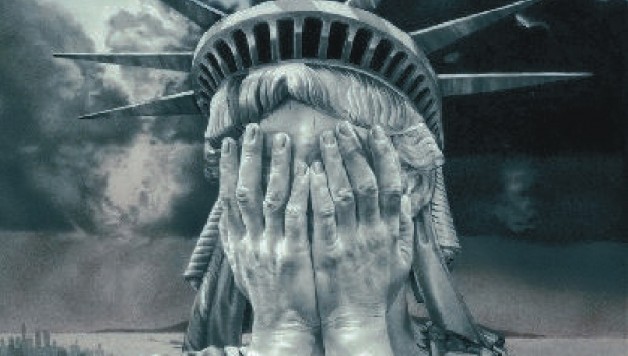 The clock is ticking for the Dreamers. Last September, President Trump, in response to the threat of a lawsuit by 10 Republican Attorney Generals, announced that DACA would be ended on March 5, 2018. He stated that he would be pleased to sign legislation which would benefit Dreamers, and that 6 months was plenty of time for Congress to pass a bill.
Since then, this deal has been kicked down the road again and again. The present deadline of February 8 is rapidly approaching and instead of a deal being on the horizon, the President is now demanding that Congress adopt an extreme anti-immigration agenda as the price for helping the Dreamers. He insists that Congress must appropriate $25 billion for a border wall with Mexico and fund the hiring of many thousands of new CBP and ICE officers as well as hundreds of new Immigration Judges and ICE attorneys.
But that's only the beginning.
His biggest demand has nothing to do with DACA or even immigration enforcement. It involves appeasing anti-immigration extremists by dramatically curtailing legal immigration to the US. He wants to reduce the number of green cards granted each year by over 40%.
What about the millions of relatives of US citizens who have been playing by the rules and have been waiting in line for years or even decades to get green cards?
Under Trump's plan, they would be thrown under the bus. Our country would cease to honor its commitment to upholding our immigration laws.
The President characterizes this plan as a "fair compromise". In reality, nothing could be further from the truth. There is widespread agreement in Congress and among the American people that a law should be enacted to allow the Dreamers to continue to live and work in the US. However, depriving millions of people who have waited in line for many years of their legal right to reunite with their families in the US, is a cruel imposition which is supported only by a small anti-immigrant fringe in the President's own party.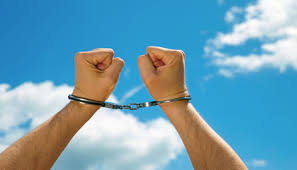 President Trump's cover for this deceit is that we should have a "merit-based" immigration system, not one based primarily on family relationships. This sounds good. We could abolish the visa lottery and the family-based sibling category and give these visa numbers to the employment-based categories. Yet the legislation that Trump is demanding in exchange for helping the Dreamers would drastically cut family immigration and do also nothing to increase employment-based immigration. Instead, it would simply throw hundreds of thousands of green cards into the trash bin each year.
What is the "merit" in this?
His proposal is unworthy of our country and our people, almost all of whom are either immigrants or the descendants of immigrants. We are a country which prides itself on judging people according to their individual merits rather than on the basis of their race, religion or nationality. Yet, the agenda that Trump is supporting is reminiscent of the restrictionist immigration laws of the 1920s which were designed to prevent hundreds of thousands of Catholic and Jewish families from immigrating to the US. Now, the aim is apparently to greatly reduce the number of immigrants from Asia and Latin America.
The President should be ashamed to hold the Dreamers hostage to such an ugly and un-American piece of legislation.
Congress should pass, and the President should sign, the DREAM Act, a bill which has been introduced in every Congress since 2001, and not let the Dreamers be held hostage to an extreme anti-immigrant agenda.
2. State Department's Visa Bulletin for February 2018 – Predictions for FY2018
EMPLOYMENT CATEGORIES
In the February 2018 Visa Bulletin, the worldwide EB categories all remain current.
China EB-2 advances by 7 weeks while China EB-3 for professionals rockets ahead by 5 months. China EB-3 for other workers move forward by 5 weeks while China EB-5 remains frozen at July 22, 2014.
India EB-2 advances 2 weeks while India EB-3 moves ahead by 4 weeks.
Philippines EB-3 advances by 2 weeks.
EB-4 for Mexico advances by 3 weeks while EB-4 for El Salvador, Guatemala and Honduras remains frozen at December 1, 2015.
Below are the State Department's Charlie Oppenheim's most recent predictions for the movement of employment-based priority dates for the rest of the fiscal year:
EB-4 Religious Workers and EB-5 Regional Center Categories "Unavailable."
Congressional authorization for the EB-4 Religious Workers (SR) and EB-5 Regional Centers (I5 and R5) categories will sunset on February 8, 2018, if not reauthorized by Congress. If the SR categories are reauthorized, EB-4 (SR) will become current for February except for EB-4 El Salvador, Guatemala and Honduras, which will have a final action date of December 1, 2015, and EB-4 Mexico which will have a final action date of June 22, 2016. If the I5 and R5 categories are reauthorized, "the final action dates would immediately become 'Current' for February for all countries except China-Mainland born I5 and R5 which would be subject to a July 22, 2014 final action date."
EB-5 China (Non-Regional Center).
The EB-5 China (Non-RC) category will hold at July 22, 2014, in February. Charlie predicts that the EB-5 (Non-Regional Center) category will remain current in the coming months except for EB-5 China, which will experience little if any forward movement.
EB-5 Vietnam.
A final action date will be imposed for EB-5 Vietnam no later than April, and that date will track the EB-5 China final action date. While Charlie predicted in the spring of 2017 that a final action date for EB-5 Vietnam would be required, based on demand patterns at that time, he did not anticipate that this would happen until late FY 2018. Charlie noted the possibility of a new final action date for EB-5 Vietnam at conferences in the spring and fall of 2017. The publicization of this issue may have prompted the immediate increase in action on EB-5 Vietnam cases at the NVC, resulting in the earlier than expected imposition of a final action date.
EB-1 India and EB-1 China.
The imposition of a final action date for EB-1 China and EB-1 India in late FY 2017 created pent up demand which was largely adjudicated in the first quarter of FY 2018. So far, this fiscal year, EB-1 India and EB-1 China have already used 7,000 and 4,500 visa numbers, respectively. Charlie expects these categories to remain current for the coming months, but the imposition of a final action date in the summer remains likely if the current rate of demand continues. This could, however, be delayed if the transition of I-485s to USCIS Field Offices results in slowed processing of EB-1 China and EB-1 India cases in the coming months.
EB-2 Worldwide.
This category should remain current for the foreseeable future.
EB-2 and EB-3 China.
In February, EB-2 China will advance just under two months to October 1, 2013, and EB-3 China will advance five months to September 15, 2014. The February Visa Bulletin predicts that EB-2 China will continue to advance at a rate of "(s)everal months." Charlie clarified that this means advancement at a rate of two to three months, noting that EB-2 China may move at a faster pace to generate demand. EB-3 China is predicted to advance at a pace of "(u)p to five months." Charlie advised that EB-3 China will likely continue to advance at a faster pace than EB-2 China.
For the past few fiscal years, the EB-3 China downgrade phenomenon spurred sufficient EB-3 demand to ultimately cause the EB-3 China final action date to advance to a more favorable final action date than EB-2 China. It is unclear whether this "flip" will occur in FY18 due to a combination of factors, including the availability of otherwise unused family-based preference numbers for China, and uncertainty as to how the transfer of employment-based I-485s to USCIS Field Offices will impact the speed of adjudications and the processing of upgrade and downgrade requests.
EB-2 India. Consistent with Charlie's predictions, EB-2 India will again advance by less than one month in February from November 22, 2008, to December 8, 2008. Given heavy demand, the February Visa Bulletin predicts modest forward movement for EB-2 India at a rate of "(u)p to two weeks."
EB-3 India. The final action date for EB-3 India will advance one month from November 1, 2006, to December 1, 2006. The February Visa Bulletin predicts forward movement in this category at a pace of one to three months. Once the final action date advances beyond August 2007, Charlie will have very little visibility into demand. Once this occurs, there is the potential for rapid movement of the EB-3 India final action date to generate new demand. Members may see this happen next fiscal year or possibly even later this fiscal year.
EB-3 Philippines. This category will advance two weeks to March 1, 2016, in February. Demand in this category is comfortable, but not extremely high, which means there is less room to advance this date significantly. Charlie is watching this category closely since there have been spikes in demand, and he does not want to advance the final action date too quickly to avoid future retrogression. At this time, demand in this category is heavily weighted toward consular processing, but it is expected that USCIS filings could increase significantly in the coming months.
EB-4. As noted above, a sub-category of EB-4, Religious Workers will become unavailable as of January 19, 2018, unless reauthorized by Congress.
The final action date of December 1, 2015, for EB-4 El Salvador, Guatemala, and Honduras continues to hold, while EB-4 Mexico advances approximately three weeks to June 22, 2016, in February. EB-4 Mexico demand is relatively consistent, and this category is still within its per country limit. However, Charlie expects EB-4 Mexico to exhaust its per country limit in June, at which time a final action date will be imposed, tracking that of EB-4 El Salvador, Guatemala, and Honduras. EB-4 India remains current, but Charlie expects that in the summer, a final action date will need to be imposed.
Similar to EB-2 India and EB-3 India, Charlie has visibility into significant pre-adjudicated demand filed when EB-4 was "Current." This enables him to slowly advance the final action dates, minimizing volatility and the risk of retrogression.
Last fiscal year, more than half of the 9,940 available EB-4 numbers were used by Special Immigrant Juveniles (SL6). Although there is very high SL6 number usage by El Salvador, Guatemala, Honduras, and Mexico, it should be noted that almost every country in the world uses SL6 visa numbers
The following chart tells the story of the EB numbers in detail for December 2017:
A. APPLICATION FINAL ACTION DATES FOR EMPLOYMENT-BASED PREFERENCE CASES
| | World | China | El Salvador, Guatemala, Honduras | India | Mexico | Philippines |
| --- | --- | --- | --- | --- | --- | --- |
| 1st | Current | Current | Current | Current | Current | Current |
| 2nd | Current | 8-8-13 | Current | 11-22-08 | Current | Current |
| 3rd | Current | 4-15-14 | Current | 11-01-06 | Current | 2-15-16 |
| Unskilled | Current | 12-22-06 | Current | 11-01-06 | Current | 2-15-16 |
| 4th | Current | Current | 12-01-15 | Current | 6-01-16 | Current |
| 5th | Current | 7-22-14 | Current | Current | Current | Current |
B. DATES FOR FILING OF EMPLOYMENT-BASED VISA APPLICATIONS– These dates indicate when immigrant applicants can send adjustment of status applications without having to wait for their priority dates to become current.
| | World | China | El Salvador, Guatemala, Honduras | India | Mexico | Philippines |
| --- | --- | --- | --- | --- | --- | --- |
| 1st | Current | Current | Current | Current | Current | Current |
| 2nd | Current | 11-15-13 | Current | 2-08-09 | Current | Current |
| 3rd | Current | 9-01-15 | Current | 1-01-08 | Current | 8-01-16 |
| Unskilled | Current | 6-01-08 | Current | 1-01-08 | Current | 8-01-16 |
| 4th | Current | Current | 4-15-16 | Current | Current | Current |
| 5th | Current | 10-01-14 | Current | Current | Current | Current |
FAMILY-BASED CATEGORIES


F-1 Unmarried Adult Sons & Daughters of US Citizens
F-2A Spouses & Children of LPRs
F-2B Unmarried Adult Sons & Daughters of LPRs
F-3 Married Sons & Daughters of US citizens
F-4 Brothers & Sisters of US Citizens
An applicant's priority date is the day that the government received the I-130 Petition. For more on family-based visas and how you can shorten your application time, see Attorney Shusterman's video near the top of this page.
VISA BULLETIN – FAMILY
All of the worldwide family-based categories advance in February between 4 and 6 weeks except F1 (unmarried adult sons and daughters of US citizens) which remains frozen at March 15, 2011.
The Mexican family-based categories move forward by 1 to 8 weeks.
The F1 category for the Philippines rockets ahead by 7 months while the other categories either remain frozen or advance between 3 and 4 weeks.
Below are the State Department's Charlie Oppenheim's most recent predictions for the movement of family-based priority dates for the rest of the fiscal year:
Final action date movement tends to be less erratic and more predictable in the family-based categories since Charlie has greater visibility into demand patterns based on the use of "dates for filing," and the fact that these cases are primarily adjudicated at consular posts rather than domestically by USCIS. The February Visa Bulletin includes predictions for Worldwide family-based cases, with FB-1 Worldwide advancing at a pace of up to one month, FB-2A Worldwide advancing three to five weeks, FB-3 Worldwide advancing up to five weeks, and FB-4 worldwide advancing up to three weeks.
FB-1 Philippines and FB-2B Philippines, which had retrogressed in December, will advance seven months and 21 days in February, respectively. Charlie will continue to monitor demand carefully in these categories over the next several months. Recent volatility is attributable to the lack of visibility of rescheduled appointments made by applicants through the Department of State's Global Support System (GSS). Charlie is working closely with the post in Manila to obtain more accurate demand data, and he hopes that as a result, these dates will slowly advance and recover.
The following charts tell the story in detail:
A. APPLICATION FINAL ACTION DATES FOR FAMILY-SPONSORED PREFERENCE CASES–
| | World | China | India | Mexico | Philippines |
| --- | --- | --- | --- | --- | --- |
| 1st | 3-15-11 | 3-15-11 | 3-15-11 | 5-01-96 | 1-01-05 |
| 2A | 2-01-16 | 2-01-16 | 2-01-16 | 1-01-16 | 2-01-16 |
| 2B | 12-01-10 | 12-01-10 | 12-01-10 | 8-15-96 | 7-01-06 |
| 3rd | 10-08-05 | 10-08-05 | 10-08-05 | 6-15-95 | 3-15-95 |
| 4th | 6-22-04 | 6-22-04 | 12-15-03 | 11-01-97 | 9-01-94 |
B. DATES FOR FILING FAMILY-SPONSORED VISA APPLICATIONS– These dates indicate when immigrant applicants can send adjustment of status applications without having to wait for their priority dates to become current.
| | World | China | India | Mexico | Philippines |
| --- | --- | --- | --- | --- | --- |
| 1st | 1-01-12 | 1-01-12 | 1-01-12 | 11-01-96 | 10-01-07 |
| 2A | 11-01-16 | 11-01-16 | 11-01-16 | 11-01-16 | 11-01-16 |
| 2B | 9-01-11 | 9-01-11 | 9-01-11 | 1-01-97 | 9-01-07 |
| 3rd | 12-01-05 | 12-01-05 | 12-01-05 | 10-01-95 | 6-15-95 |
| 4th | 11-15-04 | 11-15-04 | 6-22-04 | 2-08-98 | 3-01-95 |
3. Immigration Government Processing Times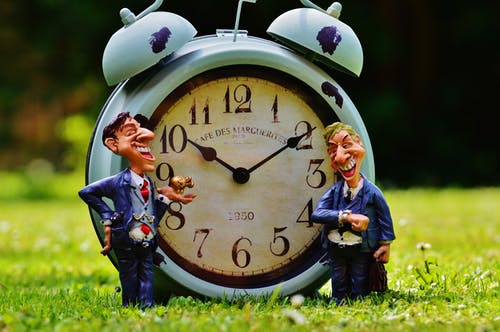 We have included a link to various tables where you can access the immigration waiting times
USCIS Service Centers
National Benefits Center
EB-5 Immigrant Investor Program Office
USCIS' 83 Field Offices
Search the Field Offices for the USCIS' 83 District Offices and Sub-offices to look up the processing times for (1) Applications for Adjustment of Status (I-485); (2) Work Authorization (I-765); (3) Advance Parole (I-131); (4) Naturalization (N-400) and other types of applications. To access your immigration waiting time, what you need to know are:
The office where your petition has been filed or transferred to
The type of application or petition
The date on which the petition was filed
This information can all be found on the Notice of Receipt that was mailed to you by the USCIS. To begin, simply click on the Field Office or Service Center that interests you and click "Submit Query" and you will be directed to the current USCIS processing time table.
If your petition/application is on appeal, you can access the processing times of the Administrative Appeals Office (AAO).
If your PERM case or other type of application is pending at the DOL, we link to the Department of Labor Processing Times.
If you are applying for a visa abroad, we link to Visa Appointment and Processing Times at 100+ US Embassies and Consulates around the world.
If you have requested a copy of your file from the USCIS, you can check the status of your Freedom of Information Act (FOIA) request.
If you are applying for affirmative asylum you can check how the Asylum Division has prioritized applications for interview scheduling.
Warning: Immigration waiting times may appear faster on the official lists than they are in reality.
4. Stripping Away the Authority of Immigration Judges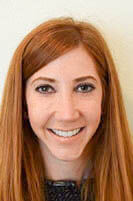 On January 4, Attorney General Jeff Sessions referred the decision of the Board of Immigration Appeals in Matter of Reynaldo Castro-Tum to himself. Attorney General Sessions will review issues relating to the authority of Immigration Judges to "administratively close" removal proceedings.
"Administrative closure" is a process Immigration Judges use to temporarily remove a case from an immigration judge's active calendar. It is usually done due to the possibility of some event that is "relevant to immigration proceedings but is outside the control of the parties or the court and may not occur for a significant or undetermined period of time." Matter of Avetisyan, 25 I&N Dec. 688, 692 (BIA 2012).
For example, administrative closure has often been used in the following situations:
Immigration Judges currently have the authority to administratively close cases even over the objection of the Department of Homeland Security or the immigrant in the "exercise of independent judgment and discretion".
Immigration Judges must weigh the relevant factors, including but not limited to the following:
(1) the reason administrative closure is sought;
(2) the basis for any opposition to administrative closure;
(3) the likelihood the respondent will succeed on any petition, application, or other action he or she is pursuing outside of removal proceedings;
(4) the anticipated duration of the closure;
(5) the responsibility of either party, if any, in contributing to any current or anticipated delay; and
(6) the ultimate outcome of removal proceedings
Additionally when an Immigration Judge is considering a contested request for administrative closure, the most important of these factors is whether the party opposing closure has provided a persuasive reason for the case to proceed.
So what does Attorney General Sessions review of administrative closure in Immigration Court mean?
The big picture is if he determines that the current procedure of administrative closure is overreaching in some fashion or that it cannot be used at all, this will stifle already burdened Immigration Judges virtually all of whom have very long calendars. It also has the potential to severely harm immigrants who are put into removal proceedings and have options for relief outside of the court that require their case be closed for processing. These immigrants may no longer be able to apply for an application that they are otherwise eligible for.
It is also just another way the Trump Administration is attempting to interfere with the judicial system. Immigration Courts will see a rise in wait times because overburdened Judges will have even more cases on their calendars.
5. Success Story: One Man's 20-Year Journey from an H-1B Visa to a Green Card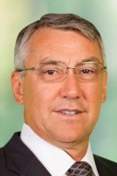 Rupesh came to the US on an H-1B visa in 1995. He briefly left the US for India in 1997 where he got married, and he and his wife returned to the US.
He worked as a software developer and, at the same time, got an advanced degree in Computer Science. His employer filed a labor certification on his behalf in March 2001 which was later approved. Unfortunately, the I-140 visa petition was denied because the employer could not prove that he had the ability to pay the prevailing wage.
Rupesh then found another H-1B employer who also sponsored him for a green card. The 2nd employer filed a labor certification for him in 2005 which was approved, as was the I-140 visa petition. His
priority date became current in July of 2007 and Rupesh and his wife submitted applications for adjustment of status. Unfortunately, their priority dates retrogressed and did not become current again until almost 10 years later. In April 2017, USCIS sent a Request For Evidence (RFE) for the I-485s to Rupesh and his wife.
Rupesh contacted our office for help in responding to the RFE. We reviewed the case and discovered some potential issues. Rupesh had not renewed the EAD cards for him and his wife since 2010 and he had quit his employment with the employer who sponsored him for the green card when his EAD card expired. He and his wife moved to another city where they started a small company.
Despite these concerns, we determined that both he and his wife were eligible to adjust status under Section 245i of the immigration law due to his March 2001 priority date. Rupesh had advised us that he had maintained contact with his sponsoring employer and that the employer still wanted him to work for them once he received his green card. We prepared a detailed response to the RFE and provided an employment letter from his sponsoring employer confirming they had the intent to hire Rupesh as soon as he received his green card.
In August 2017, USCIS announced that effective October 1, 2017 they would expand in-person interviews to include persons who had applied for adjustment of status based on employment-based visa petitions. In September, we received notification of an interview for Rupesh and his wife. We prepared them for the interview, gathered supporting evidence and outlined all the issues and how they qualified for green cards.
Attorney Que Hirschi attended the interview with Rupesh and his wife and provided supporting documentation to prove that they qualified for adjustment of status even though they had worked without authorization. We also provided a letter from the employer confirming they would hire Rupesh again as soon as his green card was approved. The USCIS officer questioned Rupesh regarding his intent to work for his sponsoring employer. Rupesh confirmed that he would move back to the city where the employer was located and begin work with the employer again as soon as his green card was approved.
However, despite a lengthy interview, the officer was not convinced that Rupesh would leave the city where he and his family were living and return to work for his sponsoring employer. He issued a Notice of Interview Results indicating that the case was being held for review. The letter stated that the USCIS did not need any further information.
We were convinced Rupesh did want to return to work with his employer and that his employer wanted to hire Rupesh. We did not want to wait for USCIS to review the case again as this could take several months. We immediately prepared affidavits for Rupesh and his sponsoring employer which detailed the work he would be doing and the commitment the employer had to making sure Rupesh received his green card and returned to work. We submitted these affidavits along with a memo citing the regulations which only require the employer and employee to have intent of employment for future employment once the green card is approved. We requested review of the case based on these affidavits and the memo.
Three weeks later Rupesh and his wife received their green cards in the mail. They are now planning to visit to India with their 2 US citizen sons to spend time with Rupesh's ailing mother who he has not seen for over 20 years.
6. Immigration Trivia Quiz
This month's Immigration Trivia Quiz is entitled:
Valentine's Day Customs From Around the World
The first person to correctly answer our quiz (and supply their biographical information) wins a free legal consultation with one of our attorneys before the end of February.
7. Ask Mr. Shusterman: A Team of Experienced Immigration Lawyers Who Fight for their Clients


Thanks to the anti-immigrant rhetoric of the current Administration, and my 40+ years working as an immigration attorney both for the government and in private practice, SuperLawyers Magazine is currently featuring an article about me entitled Carl Shusterman Brings a Lifetime of Immigration Experience to the Trump Era.
While I am sincerely flattered to be featured in SuperLawyers Magazine, it is important to emphasize that practicing immigration law is a team sport. I deserve no more credit for our law firm's accomplishments than does the manager of a great sports team. Yes, while I bring a lot of new corporate and individual clients to the firm and develop strategies for winning their cases, it is the other 7 attorneys who do most of the work and deserve the credit for obtaining successful outcomes for our clients. Most of our attorneys as well as our paralegals, are either immigrants or the children of immigrants.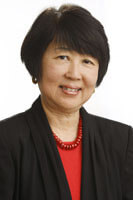 Ellen Ma Lee specializes in family-based immigration, marriage cases and naturalization. She has attended more interviews with immigrants at the USCIS that any attorney I know, for over 40 years. Ellen was born in the Philippines and grew up in Hong Kong. I first met her in the mid-1970s when she worked for Legal Aid and I was an INS prosecutor. Ellen and I have worked together for the last 20 years, and if you want to see why our clients love her, check out her Google Reviews.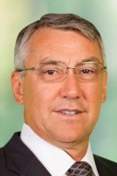 Que Hirschi is a specialist in employment-based immigration, having represented large computer companies for over 15 years. In the Trump era of increased Requests for Evidence (RFEs) on H-1Bs and I-140s, Que's extensive experience is an extremely valuable asset. To get an idea of how Que's knowledge and devotion to our clients results in successful outcomes, check out Foreign Entrepreneur Gets Extraordinary Ability Green Card as well as this month's success story.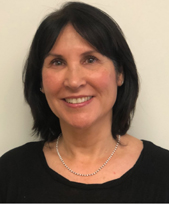 Cheryl Gertler is the latest addition to our law firm. She brings over 30 years of employment-based immigration experience representing both employers and immigrants. In addition to her extensive experience practicing business-related immigration law, back in the 1980s, Cheryl practiced law in Japan and is fluent in Japanese. Cheryl and I volunteered assisting Central American women and children incarcerated in Dilley, Texas.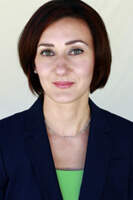 A refugee from Bosnia, Belma Chinchoy is our EB-5 investor expert. She interned at our law firm when she was a law student. Upon graduating from law school and passing the Bar Exam, she landed a job with a law firm which specialized in investor visas. Fortunately, I was able to hire Belma a few years ago to be our EB-5 and E-2 specialist. See how Belma is able to use her expertise to help our investor clients in Saving a Client from an EB-5 Denial.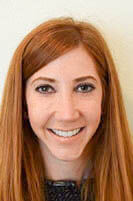 Jennifer Rozdzielski has represented hundreds of immigrants in removal proceedings in the past half dozen years. She has also litigated numerous cases in the Federal Courts. She has assisted many clients in obtaining adjustment of status, asylum, cancellation of removal, NACARA and various types of waivers. Her tireless devotion to our clients is exemplified in Daughter Reunited with Ailing Mother through Humanitarian Parole.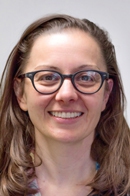 Giselle Sotelo is an expert in defending clients who have been placed in removal proceedings. The daughter of an immigrant from El Salvador, Giselle graduated with honors from Harvard University. Fluent in Spanish, she specializes not only in deportation defense, but in U visas, VAWA applications, asylum, adjustment of status and waivers. Read about one of Giselle's recent successes in Overcoming a Prior Deportation Order.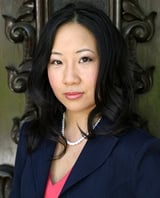 Last, but certainly not least, is Angeline Chen, who has practiced immigration law for over a dozen years. A graduate of an Ivy League Law School, Angeline speaks English, Spanish, Mandarin and Hakka Chinese. She helps individuals in matters as diverse as obtaining work visas and EB green cards as well as family-based visas, U visas and benefits under VAWA. She also represents a number of large and medium-sized corporations. Read her story entitled A Whole New World for O-1Bs – Online Stars.
And, of course, our immigration paralegals, some of whom have worked for our law firm for 10 to 20 years, are an important part of our team of experts.
So, thank you SuperLawyers Magazine for featuring me in your February 2018 issue. And for our law firm's many thousands of successes over the past 30+ years, I join our clients in thanking our excellent team of attorneys and paralegals!
8. Shusterman's Upcoming Immigration Seminars
KLAA Radio, 830AM
Southern California
February 4, 2018 – 6pm PT
Topic: President Trump's Immigration Proposals in his State of the Union Address
AILA Nevada Chapter Law Practice Management Conference
Las Vegas, Nevada
February 16, 2018
Topics: 20 Tips for Marketing on a Shoestring Budget
Attracting and Keeping the Clients You Want
Santa Barbara Payroll Association
Santa Barbara, California
March 22, 2018
Topic: 10 Things Employers Need to Know About US Immigration Laws
Federal Bar Association
Immigration Law Conference
Memphis, Tennessee
May 18-19, 2018
Topic: Employment-Based Immigration
American Immigration Lawyers Association
AILA Annual Conference
San Francisco, California
June 13-16, 2018
Topic: Doing the Math: Addressing the Complexities of the CSPA
Professionals in Human Resources Association (PIHRA)
Ventura, California
June 21, 2018
Topic: 10 Things Employers Need to Know About US Immigration Laws
America Immigration Lawyers Association
Lima, Peru
November 16, 2018
Topic: Dissecting Unlawful Presence and Preparing Your Client for Visa Interviews Abroad
9. Jobs & Green Cards for RNs & MedTechs – Free Legal Help!
Are you a Registered Nurse or a Medical Technologist or a Speech Language Pathologist who is looking for a job in the US?
What if you could find a job, a work visa, and green cards for you and your family to live in the US? And what if the cost to you for all of this was zero dollars?
Hard to believe? Let me explain:
Our law firm represents over 100 hospitals across the country, and the nurse shortage in the US is coming back.
Our hospitals are in need of hundreds of RNs as well as Medical Technologists and other healthcare professionals. They are looking for both US and foreign-born RNs, and they will pay all of our attorneys' fees, USCIS filing fees and more!
We have a video and a web page for those who are interested in applying for employment and sponsorship.
If you are a foreign nurse, a medical technologist or a speech language pathologist and need a job in the US and the job requires a work visa and/or green card, please do the following:
Send an e-mail message to egarcia@shusterman.com
In your message, please provide the following information:
1. Have you passed the NCLEX exam?
2. Do you have a current RN license in the US? If so, from what state(s)?
3. Have you taken and passed the IELTS or TOEFL exam?
4. Do you have a valid VisaScreen certificate?
5. Do you have any immediate family members accompanying you to the United States (spouse and children)?
6. Have you ever been petitioned by any US sponsor and hold an old priority date? If so, what is your priority date?
7. If you are present in the US, what is your current immigration status?
8. What is your RN background (area of expertise)?
9. What is your country of birth?
10. What is your country of citizenship?
11. What is your phone number?
If you are a CLS or a Speech Language Pathologist, please amend the above questions accordingly.
We will forward your response to our hospitals, and if they are interested, they will contact you. Please do not contact our law firm until after you hear from one of our hospitals.
We look forward to helping you!
10. Winner for Our January 2018 Immigration Trivia Quiz!
January's quiz was entitled: University Founders
Here is the message we received from our winner, Toni:
"The first picture is of George II of Great Britain. Founder of "Columbia University". He was born in Herrenhousen, Hanover, Germany November 9, 1683 to George I of Great Britain and Sophia Dorothea of Celle.
He died October 25, 1760, Kensington Palace, London, United Kingdom.
He was King of Great Britain and Ireland, Duke of Brunswick-Luneburg and Prince-elector of the Holy Roman Empire.
The second picture is John Witherspoon founder of "Princeton University".
Born in Gifford East, Lothian, Scotland February 5, 1722 to parents Reverend James Alexander Witherspoon and Anne Walker.
He died November 15, 1794 near Princeton, New Jersey.
He was one of the founding fathers of the United States as well a Scottish-American Presbyterian Minister.
The Third picture is of George Whitefield who along with Benjamin Franklin founded the "University of Pennsylvania".
George Whitefield was born December 16, 1714, in Gloucester, United Kingdom at the Bell Inn, to parents Thomas Whitefield and Elizabeth Edwards. He died September 30, 1770 in Newburyport, province of Massachusetts Bay. He was an English Anglican Cleric who was one of the founders of Methodism and the evangelical movement. In 1740, Whitefield traveled to North America, where he preached a series of revivals that came to be known as the "Great Awakening".
Thank you."
Congratulations, Toni! And thank you for keeping up with our newsletter!
Carl Shusterman
Certified Specialist in Immigration Law, State Bar of California
Immigration and Naturalization Service (INS) Attorney (1976-82)
Member of AILA Board of Governors (1988-97)
Law Offices of Carl Shusterman, 600 Wilshire Blvd., Suite 1550
Los Angeles, CA 90017
Phone: (213) 623-4592 x0, Fax: (213) 623-3720
"These cuts (in legal immigration) lack any reasonable justification. Labor force growth is an essential component of economic growth. Immigrants already increase U.S. Gross Domestic Product by roughly $2 trillion annually."
– David Bier and Stuart Anderson, Cato Institute
Quick Links
About Us
Back Issues of Our Newsletter
Citizenship
Client Testimonials
EB-5 Investors
Forms Download
Green Cards
Job Search
PERM
Processing Times
Schedule a Legal Consultation
Subscribe to Our Newsletter
Success Stories
Temporary Visas
Visa Bulletin
February 1, 2018