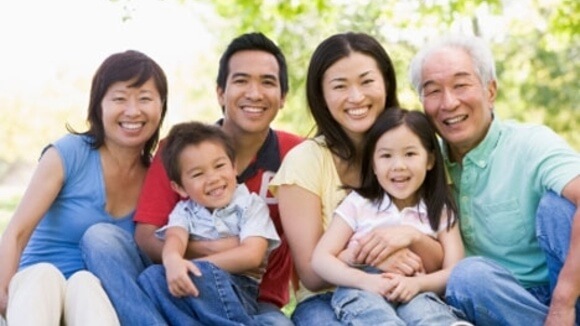 A lawful permanent residents (LPR) of the US can apply for his/her spouse and children to green cards.
Start by filing a form I-130 visa petition for your spouse and children.
President Trump has suspended the issuance of immigrant visas for spouses and unmarried sons and daughters of green card holder until the end of 2020. However, spouses and sons and daughters who are lawfully present in the US may adjust their status within the U.S.
Historically, the process could take a couple of years under the family-based 2A category (spouses and unmarried children of LPRs) since the number of people who are allowed to immigrate under this category are limited. And due to per-country limitations, if you were born in a country where many people are seeking to immigrate to the US, the wait could be even longer.
However, since 2019, the family-based 2A category has been current meaning that there are no backlogs in this current.  As a result, it fast and easy to get green cards for your spouse and children if you are a lawful permanent resident of the United States.
You can stay up-to-date with the waiting times in the Visa Bulletin and other immigration news by subscribing to our Free E-Mail Newsletter.
Client Reviews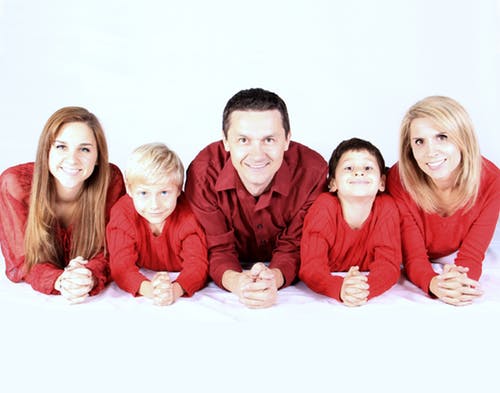 Professionalism and Care
"Mr. Shusterman helped me all the way since I arrived in the USA 17 years ago on a visiting scholar visa until this month when I have become a US citizen."
- Jose Mediano
Read More Reviews
Zoom Consultations Available!
If you are eligible to naturalize and become a US citizen, do so immediately. Then sponsor your spouse and children for green cards. They will be considered immigration relatives and will be free from any numerical restrictions.
If you are not yet eligible to naturalize, submit one form I-130 which covers your spouse and all of his/her children. To be considered a child, each son and daughter must be unmarried and under the age of 21. If you are sponsoring a step-child, keep in mind that your marriage to their parent must occur prior to their 18th birthday.
Submit the following documents to the USCIS along with the I-130 and the filing fee:
A copy of your green card
A copy of your marriage certificate
If you or your spouse have been previously married, copies of the documents that terminated any previous marriages (i.e., divorce or death certificates)
Copies of the birth certificates of your spouse and children
Adjustment of Status in the US – Spouse and Children of Green Card Holder
If you spouse and children are lawfully present in the US on a temporary visa, they may be eligible to adjust their status to permanent residents without leaving the US. This is only possible if their temporary status is not due to expire before they can apply for adjustment of status. For example, if they are in H-1B or L-1 status, or possibly F-1 student status.
If they are here on tourist visas, chances are that they will not be able to adjust their status in the US.
Your spouse and each child must submit a form I-485 packet to the USCIS. You must submit an affidavit of support for each of them.
Immigrant Visas Abroad – Spouse and Children of Green Card Holder
If your spouse and children are residing abroad, once your form I-130 visa petition has been approved, it will be forwarded by the USCIS to the National Visa Center (NVC).
As their priority dates near, the NVC will request the required paperwork and filing fees for their interviews at the US Consulate/Embassy abroad where they will be interviewed.
If their interview goes well, they will be given a period of 6 months to come to the US. Only when they are formally admitted to the US by a Customs and Border Protection (CBP) officer will they become lawful permanent residents of the United States.
Green Cards for Spouse and Children of LPRs Links
Decades of Immigration Experience Working for You
What Can We Help You With - Videos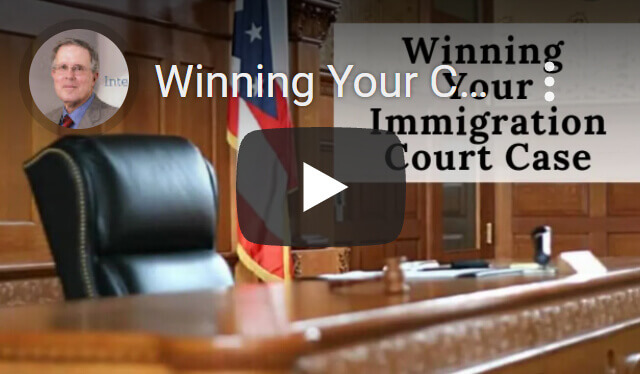 Winning Your Case in Immigration Court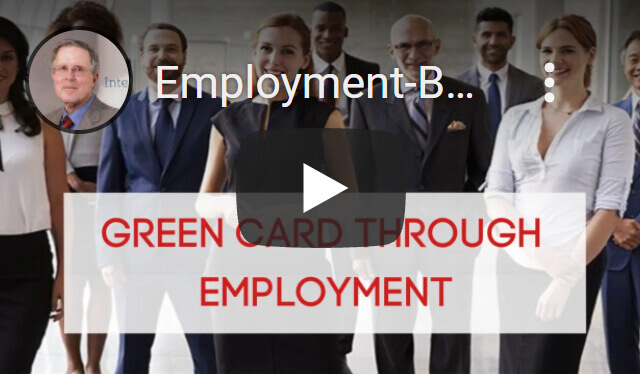 Green Cards through Employment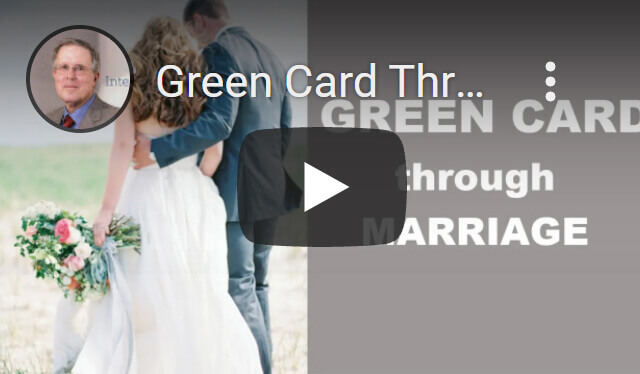 Green Card through Marriage
---
Carl Shusterman
Carl Shusterman served as an INS Trial Attorney (1976-82) before opening a firm specializing exclusively in US immigration law. He is a Certified Specialist in Immigration Law who has testified as an expert witness before the US Senate Immigration Subcommittee. Carl was featured in the February 2018 edition of SuperLawyers Magazine.
---