The petitioner of a family-sponsored petition (Form I-130) must submit an affidavit of support (Form I-864). This requirement also applies to the petitioner of an employment-based petition (Form I-140) if the petition is submitted by a relative or by a company in which a relative holds a significant ownership interest.
An affidavit of support permits government agencies to request reimbursement from the petitioner if the beneficiary receives means-tested public benefits.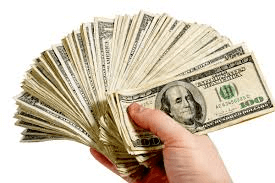 The petitioner's income must be no less than 125% of the current Federal Poverty Guidelines based on household size. If not, he may include the income and assets of a qualifying household member who has signed form I-864A. In addition, the value of any asset can be counted as 20% of income. If the petitioner is unable to meet the income requirements, a co-sponsor is required.
Supporting documents include certified income tax returns, W-2s and 1099s.
A beneficiary who has paid into the Social Security system for a minimum of 10 years, or 40 quarters, does not require an affidavit of support.
The petitioner's obligation to support the beneficiary terminates if any of the following events occur to the beneficiary: (1) He naturalizes; (2) He dies; (3) He leaves the U.S. permanently; or (4) He is credited with 40 quarters of work in the US. A divorce does not terminate the petitioner's obligations even when the petitioner and the beneficiary were a married couple when the affidavit of support was submitted.
A person can submit an I-864EZ affidavit of support form if he is sponsoring a relative using form I-130, there are no derivative beneficiaries (spouses and children) immigrating within 6 months of the sponsored relative and the funds used to support the affidavit are based entirely on income/pension supported by W-2 forms.
You can stay up-to-date with the waiting times in the Visa Bulletin and other immigration news by subscribing to our Free E-Mail Newsletter. 
Client Reviews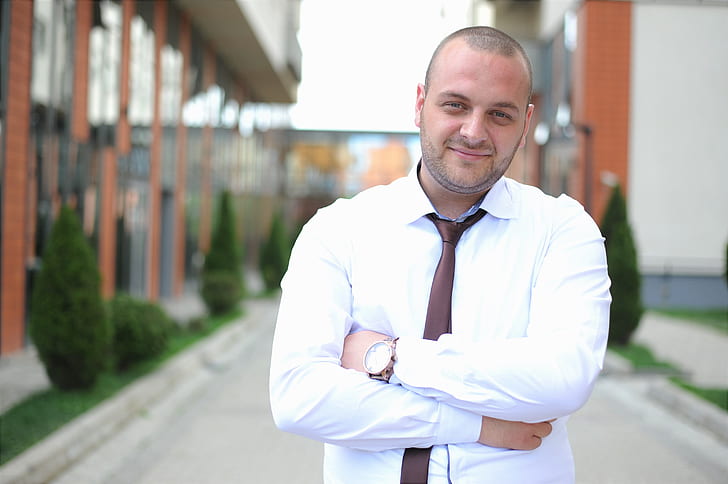 It Was Worth Every Penny
"Our experience with the Law Offices of Carl Shusterman began with a phone conference with Mr. Shusterman himself, which lasted about an hour. We were assigned to the team of Attorney Jennifer Rozdzielski and Ana Cruz. The situation was not an easy one, and it took about three years and a myriad of paperwork to resolve. We got to know both Jennifer and Ana very well in the process. They stayed positive and kept us on track with all the papers and forms and documentation required. I have to say that we were treated like family, and they were excited when we finally achieved our dreams. We are so glad we chose them – it was worth every penny!!"
- James Baker, Portland, Oregon
Read More Reviews
Zoom Consultations Available!
This page is divided into the following subtopics:
General Information – Affidavit of Support
Poverty Income Guidelines
The following Poverty Income Guidelines, published by the US Department of Health and Human Services for purposes of applying the Affidavit of Support requirements in 2020:
| Family Unit Size | Poverty Guidelines (125%) – 48 States, DC & US Territories | Poverty Guidelines (125%) – Alaska | Poverty Guidelines (125%) – Hawaii |
| --- | --- | --- | --- |
| 2 | $24,650 | $30,800 | $28,350 |
| 3 | $31,075 | $38,838 | $35,738 |
| 4 | $37.500 | $46,875 | $43,125 |
| 5 | $43.925 | $54,913 | $50,513 |
| 6 | $50,350 | $62,950 | $57,900 |
| 7 | $56,775 | $70,988 | $65,288 |
| 8 | $63,200 | $79,025 | $72,675 |
For each additional person in the 48 states, add $6,425.
For each additional person in Alaska, add $8,038.
For each additional person in Hawaii, add $7,387.

Affidavit of Support Resources (USCIS)
The following individuals are required by law to submit a Form I-864, Affidavit of Support completed by the petitioner to obtain an immigrant visa or adjustment of status:
All immediate relatives of U.S. citizens (which include parents, spouses, and unmarried children under the age of 21, including orphans) and relatives who qualify for immigration to the United States under one of the family based preferences:
First Preference: Unmarried, adult sons and daughters of U.S. citizens (Adult means 21 years of age or older)
Second Preference: Spouses of permanent residents and the unmarried sons and daughters (regardless of age) of permanent residents and their unmarried children
Third Preference: Married sons and daughters of U.S. citizens, their spouses and their unmarried minor children
Fourth Preference: Brothers and sisters of adult U.S. citizens, their spouses and their unmarried minor children
Employment based preference immigrants in cases only when a U.S. citizen or permanent resident relative filed the immigrant visa petition, or such relative has a significant ownership interest (5% or more) in the entity that filed the petition.
Note: An individual listed above does not need to submit an affidavit of support if they can show that they EITHER:
Already worked 40 qualifying quarters as defined in Title II of the Social Security Act; or
Can be credited with 40 qualifying quarters as defined in Title II of the Social Security Act; or
Are the child of a U.S. citizen and if admitted for permanent residence on or after February 27, 2001, would automatically acquire citizenship under Section 320 of the Immigration and Nationality Act, as amended by the Child Citizenship Act of 2000
Decades of Immigration Experience Working for You
What Can We Help You With - Videos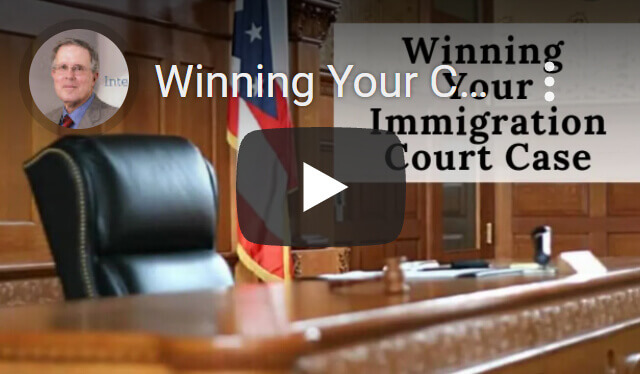 Winning Your Case in Immigration Court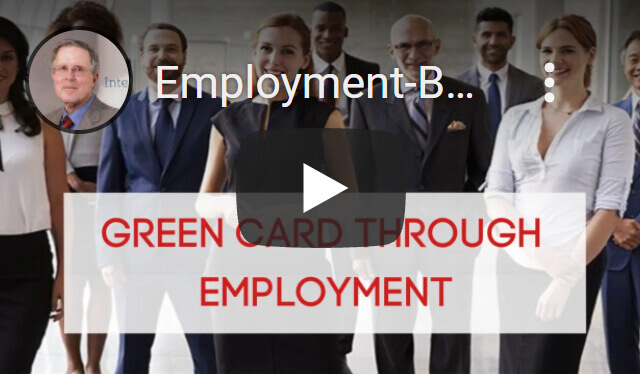 Green Cards through Employment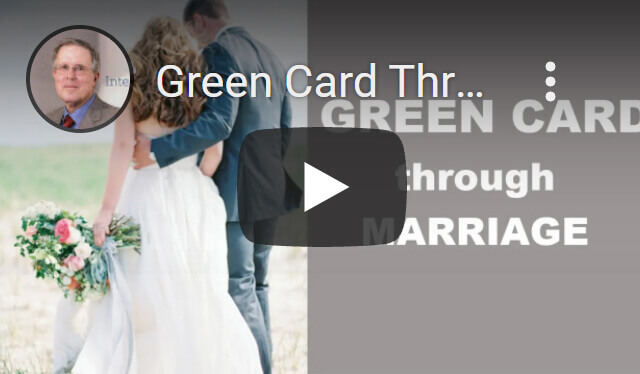 Green Card through Marriage
---
Carl Shusterman
Immigration Attorney Carl Shusterman has 40+ years of experience. He served as an attorney for the U.S. Immigration and Naturalization Service (INS) from 1976 until 1982, when he entered private practice. He has testified as an expert witness before the US Senate Immigration Subcommittee. Carl was featured in SuperLawyers Magazine. Today, he serves as Of Counsel to JR Immigration Law Firm.
---