Volume Twenty Two, Number Eight
SHUSTERMAN'S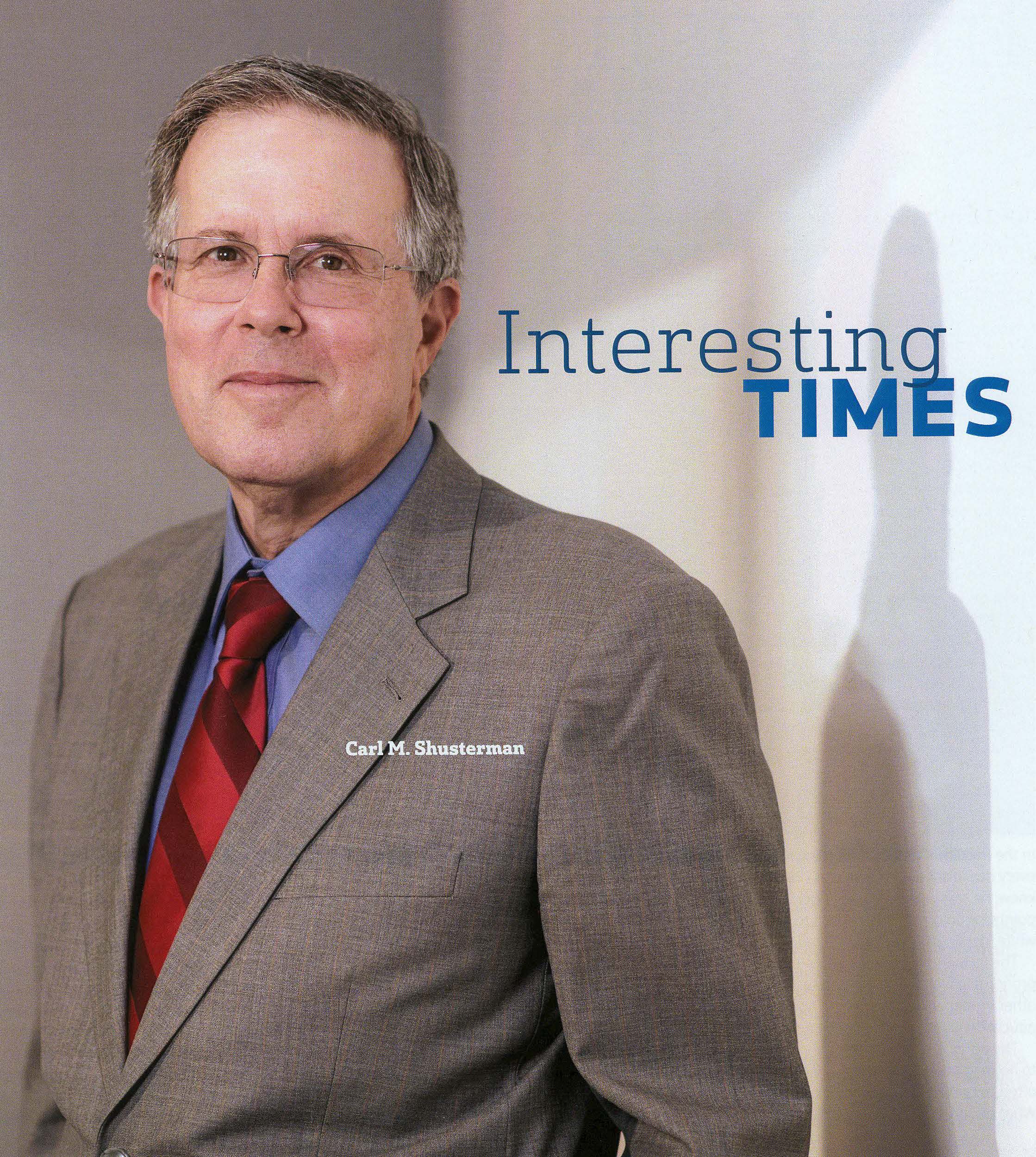 IMMIGRATION UPDATE is the Web's most popular e-mail newsletter regarding US immigration laws and procedures with over 40,000 subscribers located in more than 150 countries. It is written by a former INS Trial Attorney (1976-82) with over 40 years of experience practicing immigration law.
Published by the Law Offices of Carl Shusterman, 600 Wilshire Blvd, Suite 1550, Los Angeles, California, 90017. Phone: (213) 623-4592 x0.
Want to keep up to date with the latest changes in immigration laws, procedures, processing times and forms? Subscribe now to our Immigration Newsletter, join the conversation on our Facebook Page, follow our Blog Posts and subscribe to our "How-To" Immigration Videos.
Client Reviews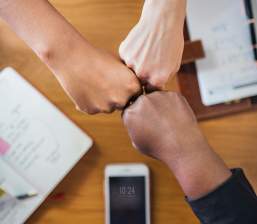 Great Work!
"We are very pleased by the services we get from the Law Offices of Carl Shusterman. Our experience in the past year with all our H1B renewals has been amazing, and we've obtained great results."
- KRG Technologies, Valencia, California
Read More Reviews
Zoom Consultations Available!
Shusterman's Immigration Update August 2017
TABLE OF CONTENTS:
1. DACA is in Danger: It's Time to Pass the DREAM Act
2. Ask Mr. Shusterman: New I-9 Form Issued by the USCIS
3. State Department Visa Bulletin for August 2017
4. Immigration Government Processing Times
5. Success Story: Helping a Multinational Executive Open a New U.S. Office
6. Supreme Court Limits Government's Power to Revoke US Citizenship
7. Immigration Trivia Quiz: Immigrant Directors
8. Shusterman's Upcoming Immigration Seminars
9. Jobs & Green Cards for RNs & MedTechs: Free Legal Help!
10. Winner for Our July 2017 Immigration Trivia Quiz
NEWS FLASHES:
California Increases Legal Services Budget for Immigrants – In reaction to President Trump's plan to increase deportations, California's legislators have passed a $45 million state budget plan to provide legal aid for immigrants. This money will be dispersed to One California, a coalition of immigration-related organizations which help individuals who are in deportation proceedings.
USCIS Ombudsman 2017 Annual Report To Congress – On June 29, the USCIS Ombudsman's Office released a report covering USCIS's challenges from 2016 and possible solutions for the future. The report addresses USCIS processing delays caused by both the 25% increase in case assistance requests since 2015 and the initiatives to move towards electronic processing. The analysis from this year's report focuses on the delivery of immigration services and benefits (for families, employment, and humanitarian issues) as well as the office's customer service and process integrity.
1. DACA is in Danger: It's Time to Pass the DREAM Act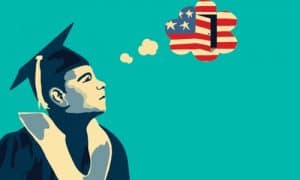 Although many people see President Trump as the most anti-immigrant President in recent history, to others, he is not anti-immigrant enough.
In a memo issued on June 15, 2017, DHS Secretary John Kelley rescinded the Obama Administration's memorandum expanding the DACA program and creating the DAPA program for certain parents of US citizens. However, the memo declared that the original DACA program created in 2012 for children who were brought to the US at a young age by their parents "will remain in place".
On June 29, the Attorneys General of Texas and 9 other states (Arkansas, Alabama, Idaho, Kansas, Louisiana, Nebraska, South Carolina, Tennessee and West Virginia) sent a letter to US Attorney General Jeff Sessions threatening to bring an action in Federal Court to declare that the DACA program is unconstitutional unless the Department of Homeland Security (DHS) phases out the program.
The letter demands that DHS rescind the 2012 memorandum which created DACA, and not renew or issue any DACA permits in the future. If DHS does so by September 5, the letter states that the plaintiffs will voluntarily dismiss their lawsuit.
However, if the DHS does not do so, the letter states that the complaint challenging DAPA and the expanded DACA program in Texas v. United States will be amended to include the existing DACA program.
Both the DAPA and expanded DACA programs have been enjoined by the Federal Courts. The Supreme Court has remanded the case to the District Court Judge in Texas to rule on the merits of the case.
The bottom line is that these 10 Attorney Generals want the DACA program to be abolished thereby making the nearly 800,000 Dreamers who benefit from DACA undocumented aliens once again, subject to deportation.
How did Attorney General Sessions react to the threatening letter? Was he offended?
Apparently not.
On "Fox and Friends", Sessions stated: "… I like it that our states and localities are holding our federal government to account, expecting us to do what is our responsibility to the state and locals, and that's to enforce the law."
Will President Trump cave in and end the DACA program? If he does, Dreamers will be an easy target for DHS to deport since the government has each of their addresses. On July 21, the Attorney Generals of 20 states signed a letter to President Trump urging him to keep DACA in place. But even if the President does so, DACA may eventually be struck down by the Supreme Court.
There are some limited options for certain DACA recipients to apply for green cards before the program is rescinded or struck down by the Supreme Court a couple of years from now.
But for the majority of DACA recipients, the best post-DACA plan of action may be to change their addresses.
And is it possible that Congress would pass a law to protect the Dreamers? On July 20, a bipartisan group of 4 senators introduced a law creating a path to US citizenship for Dreamers. However, getting the bill passed by the Senate and the House and signed into law will be a huge struggle.
It's time to contact your Members of Congress to urge them to pass the DREAM Act of 2017.
2. Ask Mr. Shusterman: New I-9 Form Issued by the USCIS
On July 17, the
USCIS issued a revised edition of form I-9
, Employment Eligibility Verification. Employees may continue to use the older version of the form dated November 14, 2016. However, starting on September 18, 2017, use of the updated form becomes mandatory.
This is the 2nd time this year that the I-9 form has been updated.
While form I-9 is short, the USCIS instructions are 15 pages long. It's Handbook for Employers is 60+ pages. USCIS's I-9 Central page provides excellent information, but employers could spend many hours or even days reading about how to complete the form, avoiding fines and preventing discrimination based on nationality and/or immigration status.
Fortune 500 corporations may have sufficient resources to digest this mass of information and comply with decades of increasingly complex governmental rules and regulations regarding I-9 forms. However, as I informed our corporate clients several years ago, Wal-Mart paid an $11 million fine in order to avoid criminal penalties and several other employers paid fines of $1 million or more. And more recently, I-9 and anti-discrimination fines have increased dramatically.
As time goes by, the process of remaining compliant with I-9 rules becomes more complex. Consider the following:
In December 2016, the government promulgated a 366-page regulation which, among other things, relieved the USCIS of its obligation to process applications for Employment Authorization Documents (EADs) within 90 days. Instead, the government shifted the burden to employers.
If an individual made a timely application to extend his EAD, the USCIS would grant an automatic 180-day extension of his EAD, and his employer would have to update the person's I-9. However, this is true for 15 categories of EADs. Persons who qualify for EAD extensions under any of these 15 categories are protected and employers may continue to employ them. However, this same protection does not extend to individuals who timely apply to extend their EADs in one of more than 15 categories not covered by the rule.
Therefore, it is incumbent upon employers to properly differentiate between individuals in one of these categories and individuals which are not. A simple mistake may lead to a significant fine.
Is it reasonable to expect that human resources managers will know each of the 15 protected categories? Of course not. Neither do immigration attorneys or government officials. Can they look up the categories? Of course, but this is but one of many complex components of I-9 compliance.
It is important to learn the best ways to comply with I-9 rules and avoid fines. It is equally important to conduct internal audits of your I-9 forms. You may be sitting on hundreds of thousands of dollars in potential fines. For the past 30+ years, I have given seminars for employers regarding I-9 compliance. Whenever we have conducted audits of their existing I-9 forms, we have found that 30-50% were completed incorrectly. Correcting your existing I-9 forms now, before the government issues a Notice of Inspection, can save you many thousands of dollars.
For employers in California, I will be conducting a seminar which will include a major segment on I-9 compliance on August 28th for the California HR Conference (PIHRA/SHRM).
Employers across the rest of the country may wish to visit our Employer Immigration Guide and watch our videos Employers: How to Survive an I-9 Audit.
3. State Department's Visa Bulletin for August 2017
EMPLOYMENT CATEGORIES
The worldwide EB-2 category retrogressed to April 1, 2015 as did EB-2 for El Salvador, Mexico and the Philippines. The worldwide EB-2 backlog will remain until the start of the new fiscal year on October 1st when it will again be current.
The worldwide EB-3 category became current for the first time in years.
China EB-2 advanced 4 weeks while EB-3 remains frozen. China EB-5 moved forward by one week.
India EB-2 failed to advance while EB-3 jumped forward by 5 months.
Another big mover was Philippines EB-3 which advanced more than one year. Recently, Philippines EB-3 had a 6-year backlog. Now, the backlog has been reduced to just over 2 years. Great news for hospitals who need registered nurses!
Below are the State Department's Charlie Oppenheim's predictions for the movement of EB priority dates for the remainder of the fiscal year:
Increased demand across the employment based preferences, including EB-4 and EB-5, has significantly decreased the "otherwise unused numbers" which have traditionally trickled up to EB-1 and potentially down to EB-2. For example, in FY 2016, Special Immigrant Juvenile cases used more than 50% of the entire EB-4 annual limit, thus preventing many of those 5,200 numbers to potentially become available for use by EB-1 applicants. This, together with high EB-1 Worldwide demand, has contributed to a situation where EB-1 India and EB-1 China now have a final action cut-off date, and in which EB-2 China and EB-2 India number usage is restricted to their annual limits. This is creating significant pressure on these categories that is not likely to abate in the foreseeable future.
In 2014, EB-2 India used approximately 23,500 numbers due to the slightly higher employment annual limit and the infusion of otherwise unused numbers from other categories. By contrast, EB-2 India number use will be subject to its annual limit of 2,803 numbers in FY 2017. As demand across employment based preference categories continues to grow, and absent reform, members can expect to see continued pressure on China and India in the EB-1 and EB-2 categories.
EB-1 China and EB-1 India. As predicted, a final action date of January 1, 2012 is being imposed for EB-1 China and EB-1 India which have already used almost half of the entire EB-1 Worldwide limit for this fiscal year. This date is expected to hold through the remainder of this fiscal year. It is hoped that the final action date for EB-1 China and EB-1 India will return to current on October 1, as it did last year, but Charlie will continue to monitor demand in these categories over the summer months. EB-1 Worldwide is expected to remain current through this fiscal year and into the next.
EB-2 Worldwide. For several months, Charlie has observed high EB-2 number usage, and is now certain that a final action cut-off date will be imposed for EB-2 Worldwide by August, and possibly in July. Charlie hopes that the date imposed will not be too drastic, and will determine that date based upon the remaining numbers and the monthly demand trend. In the worst case scenario, the date will remain the same through the end of the fiscal year but depending on demand, it is possible that the date could advance slightly in September. Charlie is confident that this period of retrogression will be brief, and that the category will again become current on October 1.
EB-2 India. Demand for EB-2 India continues to be strong, in large part due to EB-3 upgrades. As noted above, the supply of visas in this category is limited to the per country limit. Although EB-2 India will advance slightly in June, Charlie no longer believes this category will recover to last year's final action date. Charlie hopes to hold the existing final action date through the remainder of the fiscal year but will be watching this category closely.
EB-2 China and EB-3 China. EB-2 China will advance less than one month to March 1, 2013 in June, and EB-3 China's final action date of October 1, 2014 continues to hold steady in June. Charlie expects EB-2 China to continue to advance slowly and notes that it is on track to hit the per country limit. In addition, EB-3 downgrade volume has started to materialize in large numbers. Charlie hopes to hold the EB-3 China final action date as long as possible, but retrogression of this category cannot be ruled out. Since Charlie lacks visibility into downgrade demand until a visa number is requested, members should continue to watch this category closely.
EB-3 Worldwide. EB-3 Worldwide will advance by one month to April 15, 2017 in June, making this category effectively current. Charlie expects this category to continue to advance.
EB-3 India. In June, EB-3 India will leap forward from March 25, 2005 to May 15, 2005. Since EB-3 Worldwide and Mexico demand is low, those otherwise unused numbers will continue to advance the final action date for EB-3 India in July and August. Charlie has already predicted that the July final action date for EB-3 India will advance to October 15, 2005.
EB-5 China. EB-5 China will advance by one week to June 8, 2014 in June. Charlie expects slow forward movement in this category.
FB-4. As noted last month, FB-4 Worldwide is the family-based preference category that members should watch closely. Although the final action date will remain the same in June, Charlie hopes to advance this category this fiscal year.
FB-4 Worldwide continues to advance, as the majority of beneficiaries are not responding to the NVC "Agent of Choice" letters. Only 40% of 120,000 FB-4 Worldwide beneficiaries who had been sent "Agent of Choice" letters no later than April 2016 have responded to those letters, and of those, only 15% provided sufficient information for an interview to be scheduled. Had they responded in a timely manner, all of those applicants could have been scheduled for interview no later than April 2017. Charlie reminds members that timely response to the Agent of Choice letters is helpful to ensuring that case advances to completion as quickly as possible.
Special Immigrants. EB-4 India will be subject to a final action date in July. That date will track the final action date for El Salvador, Guatemala, Honduras and Mexico. At last week's FBA conference in Denver, Charlie announced that the July EB-4 date for those five countries will be August 15, 2015.
The Visa Bulletin notes that the SQ category for certain Afghanis will remain current, following approval of an additional 2,500 visas. The SQ category for Iraqis remains current, however, the application filing deadline was September 30, 2014. The SI category is unavailable.
The following chart tells the story of the EB numbers in detail for August 2017:
A. APPLICATION FINAL ACTION DATES FOR EMPLOYMENT-BASED PREFERENCE CASES
| | World | China | El Salvador, Guatemala, Honduras | India | Mexico | Philippines |
| --- | --- | --- | --- | --- | --- | --- |
| 1st | Current | 1-01-12 | Current | 1-01-12 | Current | Current |
| 2nd | 4-01-15 | 4-22-13 | 4-01-15 | 7-22-08 | 4-01-15 | 4-01-15 |
| 3rd | Current | 1-01-12 | Current | 7-15-06 | Current | 6-01-15 |
| Unskilled | Current | 1-01-04 | Current | 7-15-06 | Current | 6-01-15 |
| 4th | Current | Current | 9-15-15 | 9-15-15 | 9-15-15 | Current |
| 5th | Current | 6-15-14 | Current | Current | Current | Current |
B. DATES FOR FILING OF EMPLOYMENT-BASED VISA APPLICATIONS– These dates indicate when immigrant applicants can send adjustment of status applications without having to wait for their priority dates to become current.
| | World | China | India | Mexico | Philippines |
| --- | --- | --- | --- | --- | --- |
| 1st | Current | Current | Current | Current | Current |
| 2nd | Current | 10-01-13 | 2-01-09 | Current | Current |
| 3rd | Current | 9-01-15 | 1-01-07 | Current | 1-01-16 |
| Unskilled | Current | 6-01-08 | 1-01-07 | Current | 1-01-16 |
| 4th | Current | Current | Current | Current | Current |
| 5th | Current | 9-01-14 | Current | Current | Current |
FAMILY-BASED CATEGORIES
The family-based categories in the visa bulletin are as follows:

An applicant's priority date is the day that the government received the I-130 Petition. For more on family-based visas and how you can shorten your application time, see Attorney Shusterman's video near the top of this page.
VISA BULLETIN – FAMILY
All of the worldwide family-based categories remained frozen in August except for the 2B category which advanced a modest 2 weeks.
Each of the family-based categories for Mexico advanced between 1 and 6 weeks while those from the Philippines moved forward between 2 and 7 weeks.
The following charts tell the story in detail:
A. APPLICATION FINAL ACTION DATES FOR FAMILY-SPONSORED PREFERENCE CASES–
| | World | China | India | Mexico | Philippines |
| --- | --- | --- | --- | --- | --- |
| 1st | 12-22-10 | 12-22-10 | 12-22-10 | 2-01-96 | 10-15-06 |
| 2A | 9-22-15 | 9-22-15 | 9-22-15 | 9-01-15 | 9-22-15 |
| 2B | 11-01-10 | 11-01-10 | 11-01-10 | 7-01-96 | 12-08-06 |
| 3rd | 7-08-05 | 7-08-05 | 7-08-05 | 4-08-95 | 1-22-95 |
| 4th | 5-08-04 | 5-08-04 | 9-22-03 | 9-15-97 | 4-08-94 |
B. DATES FOR FILING FAMILY-SPONSORED VISA APPLICATIONS– These dates indicate when immigrant applicants can send adjustment of status applications without having to wait for their priority dates to become current.
| | World | China | India | Mexico | Philippines |
| --- | --- | --- | --- | --- | --- |
| 1st | 7-22-11 | 7-22-11 | 7-22-11 | 4-01-96 | 9-08-07 |
| 2A | 4-08-16 | 4-08-16 | 4-08-16 | 4-08-16 | 4-08-16 |
| 2B | 9-01-11 | 9-01-11 | 9-01-11 | 8-08-96 | 7-22-07 |
| 3rd | 12-01-05 | 12-01-05 | 12-01-05 | 5-01-95 | 2-01-95 |
| 4th | 11-15-04 | 11-15-04 | 6-22-04 | 1-08-98 | 2-08-95 |
4. Immigration Government Processing Times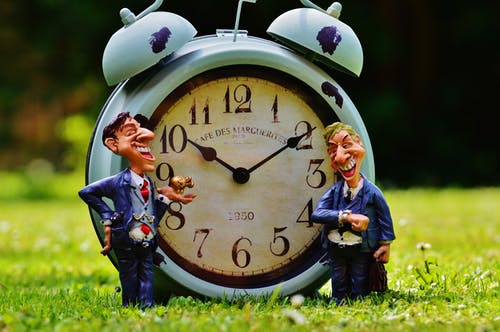 We link to the most recent immigration waiting times for each of the four USCIS Service Centers, the National Benefits Center and the Administrative Appeals Office. We also link to the processing times of all of the 83 USCIS District Offices and Sub-offices. We link to the Labor Department's page entitled "Processing dates for labor certification applications". Finally, we link to the State Department's "Visa Wait Times" page.
5. Success Story: Helping a Multinational Executive Open a New U.S. Office
A successful multinational real estate development company in China realized that the time was ripe to enter the growing American real estate industry by establishing an office in the United States. After conducting extensive market research, the foreign company's executives decided that Southern California would be the best location for their new office. In their search for a seasoned executive to serve as Chief Executive Officer, the foreign company's executives decided that Ms. L, a Chinese citizen, was the most qualified for the role since she had extensive, transferable experience at the company in various roles. Most recently, Ms. L had a successful tenure as the foreign company's Vice General Manager and had demonstrated she had the leadership skills to establish the new office in the U.S.
As an executive employee of a foreign company with a subsidiary in the U.S., Ms. L qualified for an L-1A visa. This visa category is for employees of a foreign company with a parent, subsidiary, branch, or affiliate in the U.S. to come work in the country on temporary basis as "intracompany transferees" in a managerial or executive capacity. To qualify, employees must have been employed abroad by the foreign company on a full-time basis for at least one continuous year out of the last three years at the time of applying for the visa. For an L-1A visa, there is no labor certification or salary amount required but employers should keep in mind that the employee should earn a salary that will allow her/him to financially support themselves. In order to apply for an L-1A visa, employers must file Form I-129, Petition for a Nonimmigrant Worker, and include the following documentation:
-evidence of the qualifying relationship between the foreign company and the U.S. company to demonstrate corporate ownership and control;
-a letter from the foreign company outlining the employee's dates of employment, job responsibilities, qualifications, salary, and proof that they worked for the foreign employer abroad in an executive or managerial role for at least one continuous year within the last three years before filing the petition; and
-a detailed description of the intended job duties for the employee's position at the U.S. company and show that the employee's position will be in an executive or managerial capacity.
Accordingly, the foreign company executives retained an immigration attorney and applied for an L-1A visa on behalf of Ms. L. When the executives received a denial notice from USCIS, they contacted our office to assess Ms. L's options. After reviewing her previously submitted petition and denial notice, we realized that the previous attorney had not made a crucial distinction as to whether Ms. L was coming to the U.S. to work at an existing office or a new office. As a result, the Service held Ms. L's L-1A visa application to a different standard of review which her petition was not prepared to meet. Consequently, Ms. L's previous petition did provide sufficient documentation to concretely establish exactly where and how she would be working as a "functional" executive thereby rendering her unsuitable for an L-1A visa.
In today's highly-charged immigration climate, it is important to obtain competent legal assistance, especially when navigating the L-1A visa application process during the early stages of establishing your business in the U.S. In the case of Ms. L, her previously denied L-1A petition included documentation that showed that the real estate development company had purchased property and claimed that employees had been hired. However, it did not include concrete evidence of the project progress, such as construction schematics, or that the "hired" employees had been paid for services rendered, such as paystubs. Without this type of evidence, it was not clear that the business had ever taken off the ground. In short, Ms. L's petition did not demonstrate the company's ongoing operations per L-1A standards, much less the urgent need for her to obtain a visa and come to the U.S. to lead the company.
Thus, we crafted a strategy that would enable Ms. L to satisfy the L-1A visa criterion by filing a new petition explaining that she would be coming to the U.S. to establish a "new office" on behalf of the foreign company. With this strategy, we could satisfactorily explain why the new U.S. office had zero employees at the time of filing for Ms. L's petition. We also bolstered Ms. L's petition by including a new business plan with a substantive description of the new office's business operations and additional documentation regarding the secured office lease for future employees. Our strategy was successful and Ms. L was quickly approved for an L-1A visa through the premium processing option. For an additional fee, Ms. L was able to obtain a decision within 15 calendar days and begin working lawfully. She is now leading the new real estate development company venture in Southern California and helping create job opportunities for American workers.
We are proud to provide clients with comprehensive assessments of their immigration options and will take it upon ourselves to capitalize upon all available options to meet their short-term and long-term needs.
6. Supreme Court Limits Government's Power to Revoke US Citizenship
Near the end of its 2016-17 term, the US Supreme Court issued a number of significant decisions regarding immigration laws. In this and our next few newsletters, we will discuss these decisions.
In Maslenjak v. United States, the Justices unanimously rejected the government's contention that it could revoke the naturalization of someone who made a minor misstatement on their N-400 application or at their naturalization interview.
During oral arguments, the government lawyer argued that even failing to reveal a speeding ticket would be grounds for revoking a person's naturalization years later.
However, none of the Justices agreed with this argument. The majority opinion held that there must be a connection between the illegal act and the person's eligibility to become a naturalized US citizen:
"Suppose, for reasons of embarrassment or what-­have-you, a person concealed her membership in an online support group… Under the Government's view, a prosecutor could scour her paperwork and [charge her] on that meager basis, even many years after she became a citizen. That would give prosecutors nearly limitless leverage — and afford newly naturalized Americans precious little security."
The Court ruled that someone's naturalization can only be revoked where it has been determined "…how knowledge of the real facts would have affected a reasonable government official properly applying naturalization law."
Ms. Maslenjak had been admitted to the US as a refugee after lying about her husband's service in the a Bosnian Serb military unit. She repeated this lie on her N-400 application. However, when the government sought to denaturalize her, the Judge improperly instructed the jury that any lie, no matter how insignificant, was grounds for revoking her citizenship.
Here, the Supreme Court found that the Judge erred and remanded the case to the lower courts to consider whether the government may try Ms. Maslenjak using the stricter standard.
The Court's decision in Maslenjak reminds me of a 2015 case where we had to sue the USCIS where we had challenged the government's denial of our client's naturalization application.
The USCIS had denied his application for naturalization on the ground that he failed to reveal all of his trips abroad on his N-400 application. We appealed the denial, but the USCIS delayed ruling on the issue.
Only after we filed a Petition for a Writ of Mandamus in Federal Court did the USCIS cave in and agree to naturalize our client.
7. Immigration Trivia Quiz:
Quiz Removed.
8. Shusterman's Upcoming Immigration Seminars
California State Bar: Sections Convention
Immigration Law in the Current Political Climate
Sheraton San Diego Hotel & Marina
1380 Harbor Island Drive
San Diego, CA 92101
August 18 & 19, 2017
Legal Specialist Exam in Immigration Prep Course
Employment and Family-Based Immigration
Pincus Professional Education
Doubletree Hotel, Downtown
120 South Los Angeles Street
August 24 & 25, 2017
California HR Conference (PIHRA/SHRM)
Immigration Rules for HR Professionals Under President Trump
Long Beach Convention Center
300 East Ocean Blvd.
Long Beach, CA 90802
August 28, 2017
9. Jobs & Green Cards for RNs & MedTechs – Free Legal Help!
Are you a Registered Nurse or a Medical Technologist who is looking for a job in the US?
What if you could find a job, a work visa and green cards for you and your family in the US? And what if the cost to you for all of this was zero?
Hard to believe? Let me explain:
Our law firm represents over 100 hospitals across the country. And the nurse shortage is coming back.
Our hospitals are in need of hundreds of RNs as well as Medical Technologists and other healthcare professionals. They are looking for both US and foreign-born RNs, and they will pay all of our attorneys' fees, USCIS filing fees and more!
We have a video and a web page for those who are interested in applying for employment and sponsorship.
If you are a foreign nurse or a medical technologist and need a job in the US and the job requires a work visa and/or green card, please do the following:
Send an e-mail message to egarcia@shusterman.com
In your message, please provide the following information:
1. Have you passed the NCLEX exam?
2. Do you have a current RN license in the US? If so, from what state(s)?
3. Have you taken and passed the IELTS or TOEFL exam?
4. Do you have a valid VisaScreen certificate?
5. Do you have any immediate family members accompanying you to the United States (spouse and children)?
6. Have you ever been petitioned by any US sponsor and hold an old priority date? If so, what is your priority date?
7. If you are present in the US, what is your current immigration status?
8. What is your RN background (area of expertise)?
9. What is your country of birth?
10. What is your country of citizenship?
11. What is your phone number?
If you are a CLS, please amend the above questions accordingly.
We will forward your response to our hospitals, and if they are interested, they will contact you. Please do not contact our law firm until after you hear from one of our hospitals.
We look forward to helping you!

10. Winner for Our July 2017 Immigration Trivia Quiz
Quiz Removed.
| | Name | Team | Known Position Played |
| --- | --- | --- | --- |
| 1. | Frank Lompard | NYC FC | Midfielder |
| 2. | Ricardo Izecson dos Santos Leite (Kaká) | Orlando City SC | Midfielder |
| 3. | Steven Gerrard | LA Galaxy | Midfielder |
| 4. | David Villa | NYC | Forward |
Biography:
My name is Jeremiah, originally from Kenya in East Africa. I am an Accountant /Financial Analyst by profession and based in the Midwest close to Illinois Capital, Springfield. I am an aspiring immigrant, and use your newsletter as a reliable resource on immigration news for about two years now. I enjoy running, gardening meeting new friends etc.I researched the answers.
Thank you!"
Thanks for keeping up with our newsletter, Jeremiah! And congratulations!
Carl Shusterman
Certified Specialist in Immigration Law, State Bar of California
Immigration and Naturalization Service (INS) Attorney (1976-82)
Member of AILA Board of Governors (1988-97)
Law Offices of Carl Shusterman, 600 Wilshire Blvd., Suite 1550
Los Angeles, CA 90017
Phone: (213) 623-4592 x0, Fax: (213) 623-3720
"To the Republican Party: Who are we? What do we believe? . . . When they write the history of these times, I'm going to be with these kids."
– Senator Lindsey Graham (R-SC)
Upon Co-Sponsoring the DREAM Act of 2017
Shusterman's Immigration Update August 2017 – Quick Links
About Us
Back Issues of Our Newsletter
Citizenship
Client Testimonials
EB-5 Investors
Forms Download
Green Cards
Job Search
PERM
Processing Times
Schedule a Legal Consultation
Subscribe to Our Newsletter
Success Stories
Temporary Visas
Visa Bulletin