Volume Fifteen, Number Six
Special Message: With increased privacy and security concerns around the inbox, mostly due to viruses and spam, delivering our monthly newsletter to your e-mail address presents many challenges. Sometimes you don't receive our newsletter. However, if you add our e-mail address to your address book or safe list, this should insure that our newsletter will not end up in your junk mail.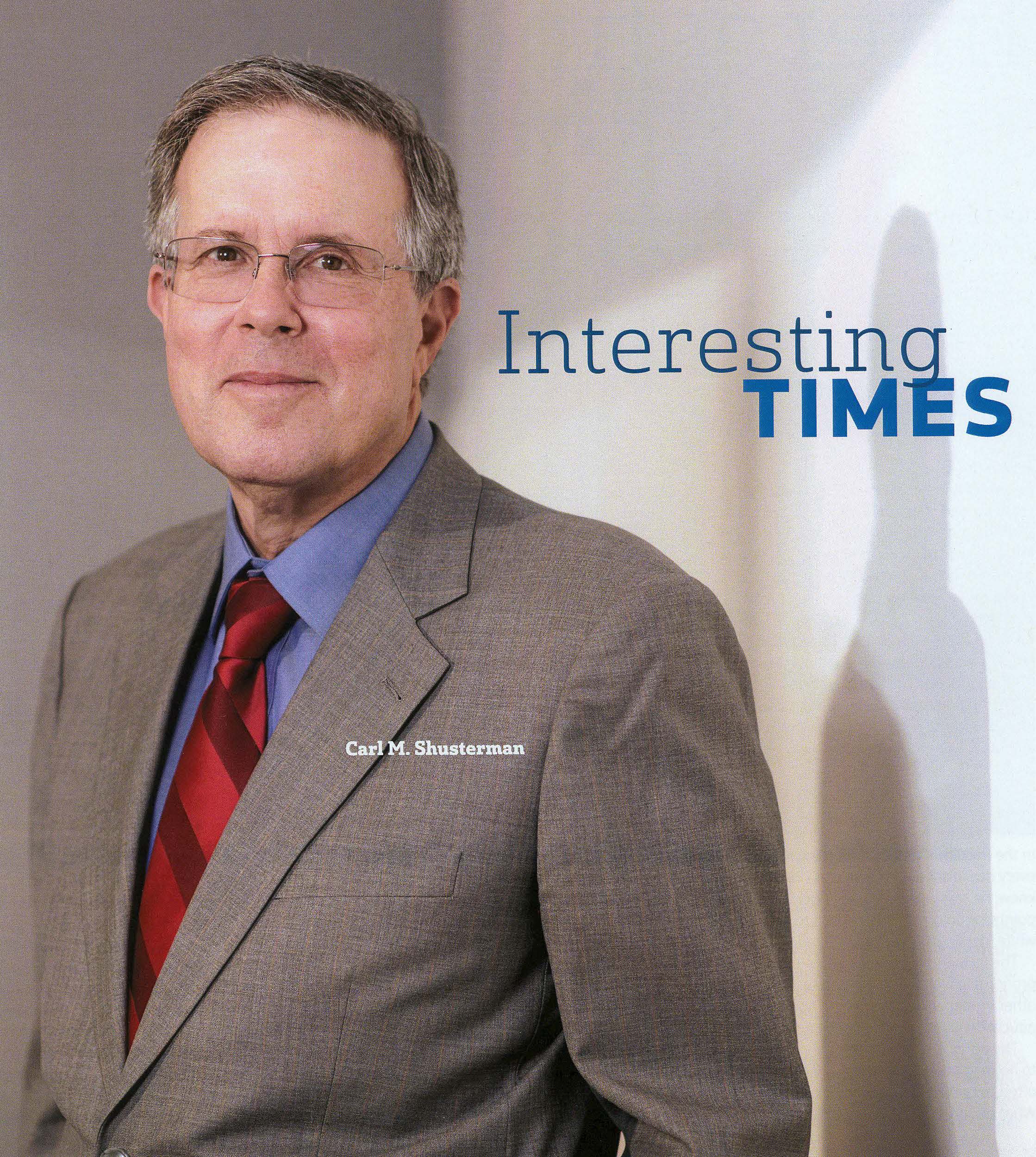 SHUSTERMAN'S IMMIGRATION UPDATE is the Web's most popular e-mail newsletter regarding U.S. immigration laws and procedures with over 40,000 subscribers located in more than 150 countries. It is written by a former INS Trial Attorney (1976-82) with over 30 years of experience practicing immigration law.
Published by the Law Offices of Carl Shusterman, 600 Wilshire Boulevard, Suite 1550, Los Angeles, CA 90017. Phone: (213) 623-4592 x0.
Subscribe to our E-Mail Newsletter, join the conversation on our Immigration Facebook Page, follow our Blog Posts and subscribe to our "How-To" Immigration Videos.
Client Reviews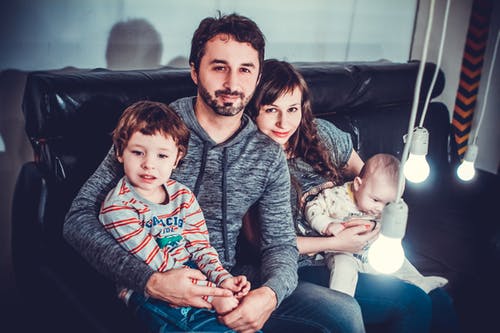 Life Saver
"After wasting thousands of dollars on other lawyers, Mr. Shusterman was life saver. I recommend him hands down!"
- Mukta Mohan, Buffalo, New York
Read More Reviews
Zoom Consultations Available!
TABLE OF CONTENTS:
Newsletter US Immigration Update July 2010
NEWS FLASHES:
1. USCIS Proposes Filing Fee Increases: Dollars and Sense?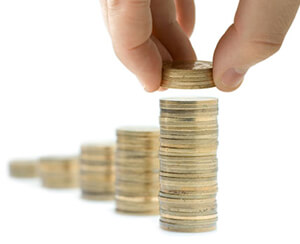 With USCIS filing fees spewing higher than the BP oil spill, you'd think the President and Congress would be holding press conferences to propose a legislative fix.
But, alas, immigrants cannot vote, so who cares?
Perhaps their U.S. citizen spouses, parents, sons and daughters, siblings and employers who have sponsored them for green cards and temporary working visas care. Also, the Immigration Examiners who may lose their jobs as ever- higher filing fees deter immigrants from applying for naturalization and other immigration benefits.
Back when I worked as an INS Citizenship Attorney, the cost of applying for U.S. citizenship was a mere $15. Over the years, the costs doubled and tripled until the filing fees were several hundred dollars. When the USCIS raised the filing fee for naturalization to $675 in 2007, the number of new applications dropped from 1.4 million to just over 525,000 in a single year.
Yesterday, I accompanied a client to her naturalization interview in San Francisco. The waiting room was practically empty. What a depressing change from a few years ago when so many immigrants were applying for U.S. citizenship that the waiting rooms were all SRO.
Under the proposed USCIS rule which will appear in the Federal Register tomorrow, the cost of applying for a green card will increase from $930 to $985. The application fee for a family petition (I-130) will be $420, up from $355. The cost of an I-140 employment-based petition will rise over $100 and premium processing fees will increase by 22.5%.
But don't blame the USCIS.
Faced with a $200 million budget shortfall, the agency has no choice but to raise user fees. Congress, which pays billions of dollars each year to fund the largely-ineffective immigration enforcement system, won't spend a penny to help encourage green card holders to become U.S. citizens.
So, what is the answer?
We propose expanding the system of fines placed on those who commit minor infractions of our immigration laws. Congress needs to extend and expand the section 245i program which has brought in hundreds of millions of dollars to fund the USCIS in the past.
It is obvious to almost everyone who follows immigration laws that the so- called "entitlement bars" are simply not working. They separate families and discourage persons from applying for immigration benefits. A more practical solution would be to impose fines on persons who would otherwise qualify for green cards except for a period of "unlawful presence" in the U.S. Why should those who play by the rules have to pay higher and higher application fees? Shouldn't those with minor immigration infractions be forced to pay fines to help subsidize the system?
Write to your Senators and Members of Congress.
Tell them that instead of increased application fees, you would like a policy that makes both dollars and sense.
2. Our New Immigration Facebook Page: OMG or TMI? You Tell Us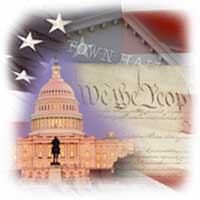 It seems that every time you breathe in and breathe out, there is a new immigration story or event which may affect you.
A new law is introduced in Congress, another Visa Bulletin is published, the USCIS has again updated its processing times, the Courts have decided an important immigration case, the H-1B cap has been reached, etc., etc.
How do you keep up with all of this without driving yourself totally crazy?
Yes, there is the Internet. But there are thousands of attorneys and multiple government agencies all posting immigration news at the same time. You could subscribe to all of their mailing lists, but would you ever be able to work, eat or sleep much less talk with your spouse and kids every once in a while? TMI – Too Much Information!
We think that there is a better answer, at least as it pertains to the immigration information that our law firm posts on the Internet.
It took us a while to discover it. In 1995, we started a website devoted to help folks understand U.S. immigration laws and procedures, and the next year, we began publishing a monthly e-mail newsletter.
Two years ago, we started recording videos explaining how to get a green card (through marriage, employment and relatives), how to win your case in Immigration Court, how to become a U.S. citizen, how to select an immigration attorney, etc.
Last year, we started a Blog where we link to and comment on the latest immigration developments on a weekly basis.
These days, our e-mail newsletter has over 60,000 subscribers. There are a far lesser number of subscribers to our YouTube channel and to our Blog. We realize that it is a little much to expect readers to subscribe to all three. So how do we make this simple?
Surprisingly, we discovered the answer last week.
We started a Facebook page. Facebook? Isn't that where your "friends" tell you vital information like what they had for lunch, and where they are going this weekend? Yes it is, but bear with us for a minute more and we'll explain why this is different.
For example, whenever a new Visa Bulletin is issued, we immediately post it online and also link to it from our Facebook page. As soon as our monthly immigration newsletter is e-mailed to subscribers, we immediately link to it from our Facebook page. The same with our videos, our blog posts, our Twitter page and the latest immigration news.
This way, our readers can keep up with the latest news and events in the immigration world without driving themselves nuts and without having to establish three or four different accounts to view the information compiled by our law firm.
One more thing: Our Facebook page is interactive, so you can comment on any of our posts. You write "The USCIS is totally wrong about…", or "Congress should get it's act together…" and others can join in.
We are excited about our new Facebook page, and we hope you will be as well. Please let us know what you think online. We are listening.
3. Schedule of Shusterman's Upcoming Immigration Law Seminars
American Immigration Lawyers Association (AILA)
National Conference
Washington, D.C.
July 3 – 10:20am
Topic: "CSPA: Why Matter of Wang Got It Wrong"
The 53rd Annual PIHRA Conference and Exhibition
Professionals in Human Resource Administration (PIHRA)
Pasadena Convention Center
Pasadena, California
September 22 – 11:10am
Topic: "Immigration and Foreign Workers"
34th Annual Conference on Immigration and Nationality Law
University of Texas School of Law
Austin, Texas
October 20-22
Topics: (1) Practice Tips for Immigration Lawyers
(2) Citizenship
4. House Immigration Subcommittee Hearing on EOIR (Immigration Courts)

On June 17, the House Immigration Subcommittee will hold an oversight on the Executive Office for Immigration Review (EOIR), the agency which includes the Immigration Courts and the Board of Immigration Appeals (BIA).
Back in 2006, former Attorney General Alberto Gonzalez issued a memorandum outlining a series of reforms for the Immigration Courts and the Board of Immigration Appeals. There was a lot of controversy about whether new Immigration Judges were being selected because of their knowledge of complex immigration laws and regulations, or for reasons which have nothing to do with their qualifications.
The Gonzalez memo made a lot of promises, and the issue quickly disappeared from the national media's attention. The question now is whether the EOIR and the Justice Department have made good on the reforms that were promised in the memo.
For example, the memo promised such things as
Performance examinations for all Immigration Judges;
Immigration law examinations for Judges hired after 2006;
Increased resources for the Immigration Courts.
The oversight hearing presents a golden opportunity for members of the Subcommittee to question witnesses about whether, and to what extent, these promised reforms have been implemented.
With regard to the performance examinations, there are a number of Immigration Judges who have been repeatedly criticized by the U.S. Courts of Appeals for reasons which cast doubt on their ability to act as impartial adjudicators. Also, the EOIR has a procedure whereby the immigration bar and the public can lodge complaints against individual Immigration Judges. What actions have the EOIR and the Justice Department taken to evaluate the performance of these judges? How many of these judges have been removed because they lack the temperament or knowledge of immigration law needed to perform their jobs?
It is well-known that very few members of the private immigration bar have been hired by the EOIR since 2006. Why is this? On the other hand, a number of the newly-hired Immigration Judges formerly were employed by other non- immigration-related government agencies and lacked familiarity with immigration laws, regulations and procedures. What is the pass rate on the immigration law exam? If a newly-appointed Judge fails to pass the examination, is s/he given another chance to do so?
The TRAC reports reveal that in the same city, some Immigration Judges granted 80% to 90% of the asylum applications which come before them while some of their colleagues grant less than 10-20% of these applications. Should the outcome of an application for asylum, or for some other benefit, be based on which Judge happens to hear a particular case? What is the EOIR doing to make sure all Judges adhere to the same standards in deciding cases?
There is little doubt that the Immigration Courts nationwide are starved for resources. A recent report by the Transactional Records Access Clearinghouse (TRAC) reveals that the number of pending cases before the Immigration Courts is nearing 250,000, over a 30% increase from just 18 months ago!
Have the number of Immigration Judges hired increased 30% during the last 18 months? If not, what has been the rate of increase? How many new Judges has the EOIR asked Congress to fund since 2006? If all EOIR's budget requests had been approved, how many more Immigration Judges would now be on the EOIR payroll? Would that be enough to make the Courts run efficiently?
The average pending time for a case in the Immigration Courts is nearing 450 days. Back in the 1980s when I was an INS Trial Attorney, when one side needed a continuance on a case, it was rescheduled within a couple of weeks. Now, the waiting time to reschedule a case can be a year or more.
How can individual Judges be expected to issue thoughtful, intelligent decisions on complex cases when their Master Calendar courtrooms are filled with over 30 persons, when they have to share a single law clerk with three other Judges and when they have to postpone cases every time ICE misplaces a file or fails to perform a biometrics check?
The system is clearly broken, and Members of the Subcommittee should find out what steps the Justice Department and the EOIR have taken to repair it. This is the BP oil spill of the immigration world.
At the oversight hearing, various members of the subcommittee took the government to task for the lack of progress in various areas.
In her opening statement, the Subcommittee Chair Zoe Lofgren (D-CA) remarked upon the slow pace taken by the EOIR in increasing the number of Immigration Judges to match the rapidly increasing caseloads. Congresswoman Sheila Jackson Lee (D-TX) spoke of the "human tragedies" that resulted from the huge backlogs in the system. The newest member of the Subcommittee, Representative Judy Chu (D-CA) raised concerns about the hiring of Immigration Judges who lack any background in the complex area of the immigration law.
Dana Leigh Marks, the President of the National Association of Immigration Judges (NAIJ) testified that a "persistent lack of resources" have "pushed the system to the breaking point."
A representative of the American Bar Association testified that the "expansion of immigration enforcement activity and resources" has not been matched by a commensurate increase in resources for the adjudication of immigration cases."
The new Associate Deputy Assistant Attorney General Juan Osuna testified that "the Department (of Justice) is fully committed to ensuring that the immigration courts have the appropriate number of immigration judges and additional support staff to make sure that the system operates efficiently." Still, there is no doubt the Justice Department allowed the immigration caseload to far outstrip the number of judges hired between 2006 and 2010. Mr. Osuna stated that "a major hiring initiative is underway this year which…will add 47 immigration judges and additional support staff in 2010 alone."
While we commend the Justice Department for this long-overdue increase in the number of Immigration Judges, we fear that with the dramatic spike in the enforcement budget, the number of new Judges will barely keep pace with the ever-increasing dockets.
In our opinion, the best way to decrease the Judges' caseloads would be to enact Comprehensive Immigration Reform.
5. Success Story: Using LPR Cancellation of Removal to Avoid Deportation
What happens when a person who becomes a permanent resident of the United States as a youth is convicted of a crime many years later? Is he automatically deported? Or does he get another chance to straighten out his life?
John had a green card since he was 15 years old. He was convicted of possession of narcotics in his mid-20s. In California, a first time drug offender may receive treatment rather than serving time in jail. However, while John was receiving treatment, he was arrested for driving under the influence of alcohol and also of malicious mischief. This time, the judge sentenced him to one year in jail.
The Immigration and Customs Enforcement (ICE) charged him with being removable from the U.S. and placed a hold on him while he was serving his sentence.
John's family contacted our law firm and retained us to advise them of the immigration consequences of his convictions. Initially, we prepared to defend him at the immigration court in Los Angeles. But, to everyone's surprise, after John was released from prison, he was transferred to an immigration detention facility in New Mexico. The nearest Immigration Court was El Paso, Texas.
In order to spare John's family the expense of having us appear in person at his brief "master calendar" hearing, we requested that we be permitted to appear telephonically. The Immigration Judge granted our motion. However, the Immigration Judge denied our motion to change the venue of John's case to Los Angeles.
The Immigration Judge scheduled the "merits hearing" in John's case ten days later. Such a thing is unheard of in Los Angeles, where because of the huge number of pending cases, people can wait months for their merits hearings.
We quickly prepared a cancellation of removal application on John's behalf and began gathering documents with the help of his family.
LPR cancellation of removal is available to persons who have been lawful permanent residents for at least 5 years, have resided in the United States continuously for 7 years after any admission, and have not been convicted of an aggravated felony.
With our assistance, John's family gathered documents from friends, community leaders and co-workers. They also provided us with evidence John was employed with the same company for over 10 years, a fact which impressed the Immigration Judge. We also provided evidence that John had successfully completed a drug and alcohol treatment program.
One day before the hearing, Attorney Elif Keles from our office flew to El Paso. On the day of the hearing, she went to the detention center very early in the morning and met with John for over 3 hours to prepare his testimony. That afternoon, his family arrived in El Paso. Immigration officers escorted John into the court. John testified about his life in the United States and the trouble he had been in. The Immigration Judge asked him tough questions and even quizzed him about the tattoo on his arm.
After all the evidence was presented, the Immigration Judge rendered his oral decision. He began: "I order the respondent removed…oh wait no no I am so used to ordering persons in my courtroom removed that I am used to saying that. It's not often I grant a case." This made us laugh. We were all relieved. The Immigration Judge even took time after the hearing to speak with Ms. Keles and took her behind the scenes. She accompanied him to the administrative area where he made copies of his Order granting John's waiver. He said he was doing this so we could have extra copies and John could carry the Order on his person in case he is ever stopped by ICE or by the police. John was released from immigration custody the same day and returned with his family to Los Angeles.
There is one important thing to remember about LPR cancellation of removal. A person can only qualify for it once. So, while our victory in John's case gives him a chance to get his life together, should he ever be convicted of a removable crime in the future, he would be ineligible to apply for LPR cancellation of removal a second time.
Was our client pleased with Attorney Keles' performance? Below is the client review that John's sister wrote on an Attorney Rating Website:
"God sends angels in different forms for our family it came as Elif Keles. She is an awesome person always willing to go the extra mile. We did not feel alone during the hard times. Throughout the case (deportation), she was always supportive, caring, and understanding. She is an amazing attorney very professional and knowledgeable. Elif always returned my calls or emails whenever I had a question or concern, even when I had to talk to her during her days off. It is so nice to be able to express your concerns to an attorney and have things explained to you with out being rushed or bombarded with terms you don't understand. Our whole family is very pleased with Elif Keles she is just awesome. And WE are very happy to have our family member home. Thank you Mrs. Shusterman for having Mrs. Keles in your team."
Read more of our Immigration Success Stories.
6. Immigration Trivia Quiz
Quiz Removed
7. Ask Mr. Shusterman: What is the Current Status of our CSPA Lawsuit?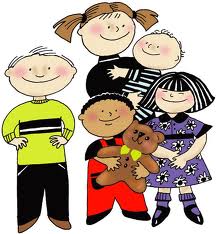 Last April, we submitted our opening brief to the 9th Circuit Court of Appeals challenging the government's restrictive interpretation of the "automatic conversation" clause of the Child Status Protection Act (CSPA).
Recently, the government asked for additional time to submit their reply brief, and also requested that our lawsuit be combined with a nationwide class action lawsuit involving the same matter. We agreed to both of these requests. The Court granted the motion, and gave the government until August 16th to submit their reply brief.
If our appeal is successful, the decision would prevent the separation of many thousands of immigrant families.
What is the issue that we are litigating in Court?
Prior to 2002, only children (unmarried and under 21 years of age) were permitted to immigrate together with their parents. If a child turned 21 years of age before obtaining a green card, the permanent resident parent had to petition for the adult son or daughter under the family-based 2B category, and wait a number of years for the family to be reunited. If the son or daughter married before immigrating to the U.S., the family separation often became permanent.
Because the waiting times in the State Department's Visa Bulletin can range up to 22 years, many immigrants have had to choose between coming to the U.S. and keeping their families intact.
CSPA, which was enacted into law in 2002, was meant to prevent the lengthy separation of immigrant parents from their sons and daughters. It provides that derivative beneficiaries of employment and family-based visa petitions may have their ages reduced by the number of months or years that the petition was pending. Thus, a daughter who is 22 years of age when her parents applied for adjustment of status would benefit if the I-130 or I-140 visa petition was pending for 2 years. Subtracting 2 from 22 reduces her age to 20, thereby allowing her to adjust status together with her parents.
What happens though, if the petition was only pending 2 months instead of 2 years? In this case, the daughter's age would be 21 years and 10 months. She would have "aged-out" under the traditional rules. However, CSPA amended the Immigration and Nationality Act (INA) in order to prevent the separation of the daughter from her parents in such cases.
Subsection 203(h)(3) of the INA (the "automatic conversion" clause) provides as follows:
"Retention of Priority Date – If the age of an alien is determined under paragraph (1) to be 21 years of age or older for the purposes of subsections (a)(2)(A) and (d), the alien's petition shall automatically be converted to the appropriate category and the alien shall retain the original priority date issued upon receipt of the original petition."
Therefore, in the case mentioned above, the daughter would be entitled to retain the priority date of the original visa petition and to immigrate under the family-based 2B category since she is now the unmarried adult daughter of parents who are permanent residents.
Seems simple enough. Yet, in 2009, the Board of Immigration Appeals (BIA), in Matter of Wang, found that the question of who this subsection of CSPA applies to was "ambiguous". The Board embarked on a lengthy examination of USCIS/INS regulations and the legislative history of CSPA. The BIA concluded that there was no evidence that Congress meant subsection 203(h)(3) to apply to derivative beneficiaries of visa petitions. We had sued in District Court to protect the statutory rights of our clients in 2008. The government persuaded the Federal Judge to defer to the Board's decision in Matter of Wang. We appealed, and this matter is now before the U.S. Court of Appeals for the Ninth Circuit.
The issue to be decided is whether subsection 203(h)(3) is clear or ambiguous as to whom it applies to. As stated above, this subsection applies "if the age of an alien is determined under paragraph (1) to be 21 years of age or older for the purposes of subsections (a)(2)(A) and (d)…"
It is clear that "paragraph (1)" refers to subsection 203(h)(1) and that both are subsections of section 203(h) which is entitled "Rules for determining whether certain aliens are children". Subsection 203(h)(1), which establishes the formula which allows certain sons and daughters over the age of 21 years old to immigrate together with their parents, applies to all derivative beneficiaries of employment and family-based petitions. We and the government both agree on this fact. The language is clear. In explaining the class of persons who section 203(h)(1) applies to, statute says "for the purposes of subsection (a)(2)(A) and (d)."
Which persons are covered under these two sections of law? Section 203 (a)(2)(A) applies to children of lawful permanent residents under the family-based 2A category. Section 203 (d) applies to derivative beneficiaries of employment, lottery and family-based visa petitions. Is it clear who subsection 203(h)(1) applies to? The answer is yes. The USCIS and the State Department have released numerous memoranda since the enactment of CSPA in 2002, and it is clear from reading these memos that the agencies responsible for applying the law agree that subsection 203(h)(1) applies to all derivative beneficiaries.
Subsection 203(h)(3), in explaining who it applies to, uses the identical language as subsection 203(h)(1). It applies to persons who are 21 years of age or older "for the purposes of subsections (a)(2)(A) and (d)."
It is an elementary rule of statutory construction that if the same language is used in different sections of the same statute, the language has the same meaning. Here, the same language is not only used in the same statute, but in the same section of the statute. And subsection (3) even references subsection (1). What could be more clear?
However, the government maintains that the identical language in subsections (1) and (3) has different meanings. Subsection (1) applies to beneficiaries of family-based 2A visa petitions and to all derivative beneficiaries while subsection (3) applies only to beneficiaries of family-based 2A visa petitions and not to other derivative beneficiaries.
The government reasons that children described in section 203(a)(2)(A) may be derivative beneficiaries under section 203(d). Therefore, the words "for the purposes of subsections (a)(2)(A) and (d)" in subsection 203(h)(3) can be read to apply only to derivative beneficiaries who aged-out of the 2A visa category, and to exclude all other derivative beneficiaries.
But why then did Congress include the language "and (d)" in subsection 203(h)(3)? The government's argument would render the phrase "and (d)" as surplusage, in violation of another rule of statutory construction.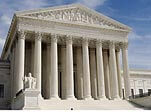 And how does the government explain why the identical language in subsection 203(h)(1) applies to all derivative beneficiaries while the same words in subsection 203(h)(3) apply only to a narrow subset of derivative beneficiaries?
We look forward to reading and replying to the government's brief, and to the decision of the Court of Appeals in this matter.
For those readers who will be attending the Annual Conference of the American Immigration Lawyers Association (AILA), I will be the discussion leader of a panel discussing CSPA ("Why Matter of Wang Got It Wrong") on Saturday, July 3 at 10:20am. We welcome your questions and your comments.
Do you have immigration questions of general interest to our readers? Send them to
If your question is neither short nor general, please schedule a 30-minute legal consultation with me.
8. Immigration Government Processing Times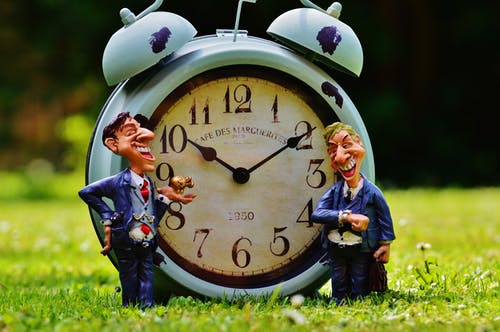 We link to the most recent immigration waiting times for each of the four USCIS Service Centers, the National Benefits Center and the Administrative Appeals Office. We also link to the processing times of all of the 83 USCIS District Offices and Sub-offices. We link to the Labor Department's page entitled "Processing dates for labor certification applications". Finally, we link to the State Department's "Visa Wait Times" page.
9. Practice Pointers for Attorneys: "Meet the Press"
There was no course in my law school about how to interact with the press. Not in yours either?
Yet, many of my clients have benefited tremendously by having their cases reported in the media. If the circumstances are right, don't hesitate to contact the press.
Let me provide you with an example.
Mr. and Mrs. Cabrera had one of the best non-LPR cancellation of removal cases that I had ever seen. Three aged LPR parents and two USC children, both honor students. There was a tremendous degree of hardship to the qualifying relatives.
So, dear reader, you may be wondering if the merits of the case were so good, why did we get the press involved. Read on.
We presented the case before an Immigration Judge and he granted both Mr. and Mrs. Cabrera's applications for cancellation of removal. However, the government appealed the Judge's ruling to the BIA.
A few months later, the BIA in a brief decision, reversed the Judge and held that the hardship to the eldest daughter not only did not qualify as exceptional and extremely unusual, but would not even have met the extreme standard under suspension of deportation. The Board did not even discuss hardships to the younger daughter or to the LPR parents.
I was shocked.
Despite the prohibition on the Federal Courts reviewing the BIA's discretionary determinations, we submitted a petition for review to the 9th Circuit Court of Appeals. We also contacted our local newspaper and offered them an exclusive interview with the family.
Presenting an immigration case to a newspaper is completely different from submitting a petition for review to a court. The reporter is not so much interested in the intricacies of the hardship standard as they are in the human aspects of the matter. The best advice that I can give you in dealing with the press is to "tell a story".
Here, the parents were from two different countries, another fact that the Board failed to mention. Who would the girls go with, their mother or their father? The older daughter, aged 11, had just won a scholarship which allowed her to attend a different university each summer in the U.S. and Europe. What would happen to her education if she had to leave the U.S.?
The reporter interviewed the family and some of the teachers of the eldest daughter. Their story is brilliant and heart-warming. A photographer took some photos of the family.
The morning that the story ran, I received a phone call from Washington, D.C. from the legislative counsel of one of our U.S. Senators. She wanted to introduce a private bill for Mr. and Mrs. Cabrera. A short while later, she did so and so did their Congresswoman. The Senator met with the family and our lawyers on her next visit to California.
What happened to the family's immigration case? A government lawyer agreed with our argument and asked the 9th Circuit Court of Appeals to remand the case to the BIA which, in turn, remanded the case to the Immigration Judge.
The Judge granted us a new hearing on the merits. This time, we called both Mr. and Mrs. Cabrera and all five qualifying relatives as witnesses, and demonstrated even more hardship factors than we had at the first hearing. The Judge again granted cancellation of removal, and the government, bless their hearts, once again reserved appeal.
My wife and I left town for a vacation in the Galapagos. No computers, no e- mail. When we returned to our hotel room in Quito, Ecuador, I found that I had an e-mail message from the reporter asking me whether the government was really going to appeal. "Not if you write a follow-up story", I replied. "The government would probably be embarrassed to do so."
However, the reporter's editor would not let her write a story until after the government decided whether or not to appeal. This bothered me tremendously. Was the family going to have to remain in limbo for another couple of years while waiting for their case to be resolved? If the Board reversed the Judge's decision, could we get the Federal Courts to take jurisdiction?
That evening, I tossed and turned in bed, trying to think of a way to resolve this matter. Finally, a thought came to me, and I rushed down to the business center of our hotel. I wrote to one of my associates, and asked her to call the reporter and provide her with the phone number of the government attorney in charge of the case.
The reporter called the government attorney, and asked if he planned to appeal the Judge's ruling. This let him know, that whatever he decided, it would be written about in the newspaper.
Just before my wife and I prepared to return to the U.S. a couple of days later, I returned to the business center to see if there was any story about the case. Sure enough, the headline announced that the government had decided not to appeal the Judge's decision!
It was finally over, and I knew that Mr. and Mrs. Cabrera and their family would be both excited and relieved.
Did we win their case or did the press? In my opinion, it was a little of both.
– "Practice Pointers: Meet the Press" was originally published in Bender's Immigration Bulletin in Vol. 15, No. 5, on March 1, 2010.
10. Winner of our June 2010 Immigration Trivia Quiz
Quiz Removed
Here is our winning entry:

Mario Kreutzberger (Don Francisco) is from Chile and hosts Sabado Gigante
Christina Saralegui is from Cuba and hosts El Show de Cristina
Craig Ferguson is from Scotland and hosts The Late Late Show with Craig Ferguson
My name is Maria C. I am a natural-born US Citizen who is engaged to an EWI Mexican national. We both live in Tampa FL. I currently work as a licensing manager. It didn't take long for me to solve the quiz as these are shows I view regularly. I have been a subscriber to Shusterman's newsletter for a little over a year now and mainly use it to read up on new case studies in immigration law and any new Comprehensive Immigration Reform news.
Thank you!
Maria
You are very welcome!
Carl Shusterman
Certified Specialist in Immigration Law, State Bar of California (1988 – present)
Former U.S. Immigration & Naturalization Service Trial Attorney (1976-82)
Board of Governors, American Immigration Lawyers Association (1988-97)
Phone: (213) 623-4592 Fax: (213) 623-3720
Law Offices of Carl Shusterman, 600 Wilshire Blvd., Suite 1550
Los Angeles, California 90017
"I can't think of any ways to destroy this country quite as direct and impactful as our immigration policy. We educate the best and the brightest and then we don't give them a green card. We want to create jobs and we won't let entrepreneurs from around the world to come here."
– Michael Bloomberg Mayor of New York City June 23, 2010
Newsletter US Immigration Update July 2010 – Quick Links
About Us
Back Issues of Our Newsletter
Citizenship
Client Testimonials
Forms Download
Green Cards
Job Search
PERM
Processing Times
Schedule a Legal Consultation
Subscribe to Our Newsletter
Success Stories
Temporary Visas
Visa Bulletin
June 28, 2010
Disclaimer: This newsletter is not intended to establish an attorney-client relationship. All information contained in this newsletter is generalized. Any reliance on information contained herein is taken at your own risk.