Volume Thirteen, Number Four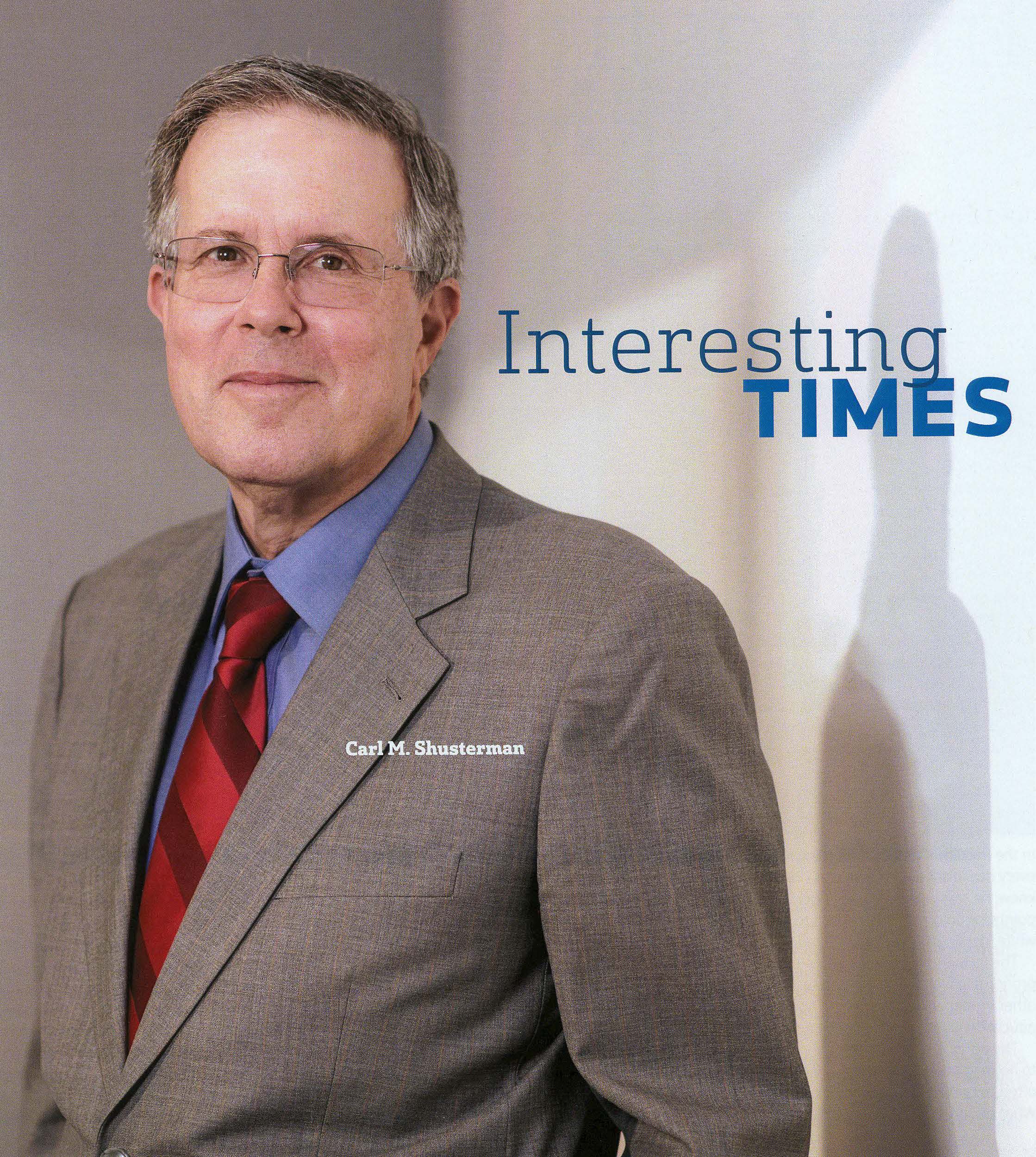 SHUSTERMAN'S Newsletter US Immigration May 2008 is the Web's most popular e-mail newsletter regarding U.S. immigration laws and procedures with over 40,000 subscribers located in more than 150 countries. It is written by a former INS Trial Attorney (1976-82) with over 30 years of experience practicing immigration law.
Published by the Law Offices of Carl Shusterman, 600 Wilshire Blvd, Suite 1550, Los Angeles, California, 90017. Phone: (213) 623-4592 x0.
Subscribe to our E-Mail Newsletter, join the conversation on our Immigration Facebook Page, follow our Blog Posts and subscribe to our "How-To" Immigration Videos.
Client Reviews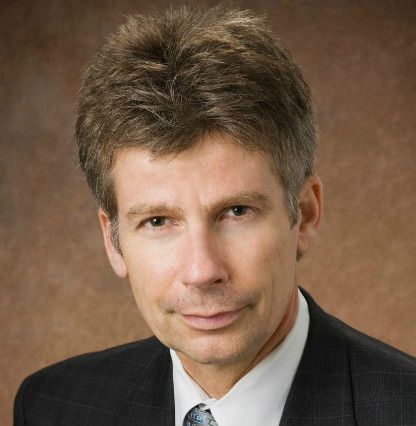 Highly Competent Legal Services
"I work with Merritt Hawkins, the largest physician search firm in the United States. For over 20 years, we have partnered with The Law Offices of Carl Shusterman, which assists us in obtaining visas for the many international physicians we recruit. Mr. Shusterman and his staff have been an indispensable resource of expertise, allowing us to recruit international doctors in the most efficient manner possible on behalf of our clients."
- Phil Miller, Merritt Hawkins, Dallas, Texas
Read More Reviews
Zoom Consultations Available!
TABLE OF CONTENTS:
Newsletter US Immigration May 2008
NEWS FLASHES:
EAD Application Form (I-765) – Due to the changes in the Optional Practical Training regulations (discussed in Topic #2 below), on April 8, the USCIS issued a new version of form I-765. We link to the revised form from our "Immigration Forms" page at

https://www.shusterman.com/formsusimmigration/

The old form will not be accepted after July 8, 2008.

ICE Raids – How far can Immigration and Customs Enforcement (ICE) go in questioning and detaining individuals who are U.S. citizens or lawful permanent residents who work in places where there are undocumented workers?On February 7, ICE, pursuant to a criminal search warrant, sent agents to Micro Solutions Enterprises, a Los Angeles- based computer-related company, arrested eight persons on criminal charges and another 130 on civil immigration charges. See the ICE News Release at

https://www.shusterman.com/pdf/ice20808.pdf

On April 26, the Center for Human Rights and Constitutional Law filed 114 claims against the government on behalf of citizens and other persons lawfully present in the U.S. who stated that they were illegally detained in the course of the ICE raid. See a copy of the Center's Press Release at

http://centerforhumanrights.org/4-25-08%20Damage%20Claims%20ICE%20Raids%20Press%20Statement.pdf

Peter Schey, the lead counsel for the claimants, said "During the raid, Micro Solutions was sealed off and effectively locked down by armed ICE agents. These armed government agents issued orders directing everyone in the building where to go, where to stand, and where to line up. Those detained were not permitted to use their cell phones. This mass detention of U.S. citizens and lawful residents took place without a warrant or probable cause to believe every worker had violated the law and was therefore subject to temporary detention."

As a former INS prosecutor, I was deluged with requests by the press, radio and television stations as to whether the way ICE questioned citizens and residents were lawful.

In an effort to learn more about the legality of ICE's actions, I turned to a leading decision on this issue decided by the U.S. Supreme Court, INS v. Delgado, 466 U.S. 210 (1984). Read the complete text of this decision from our "Supreme Court" page at

https://www.shusterman.com/supremecourtimmigration.html

The Court in Delgado upheld the legality of the questioning of citizens during an INS raid based on the following reasoning:

"The entire workforces of the factories were not seized for the duration of the surveys here, even though INS agents were placed near the exits of the factory sites. The record indicates that the agents' conduct consisted simply of questioning employees and arresting those they had probable cause to believe were unlawfully present in the factory. This conduct should not have given respondents, or any other citizens or aliens lawfully present in the factories, any reason to believe that they would be detained if they gave truthful answers to the questions put to them or if they simply refused to answer… Since there was no seizure of the workforces by virtue of the method of conducting the surveys, the issue of individual questioning could be presented only if one of the respondent employees had, in fact, been seized or detained, but their deposition testimony showed that none was. They may only litigate what happened to them, and their description of the encounters with the INS agents showed that the encounters were classic consensual encounters, rather than Fourth Amendment seizures."

According to the claims submitted by those U.S. citizens and lawful permanent residents questioned in the 2008 raid, ICE restricted their freedom by confining them in a room for over 40 minutes, lining them up against a wall and prohibiting them from working, leaving the business premises or making phone calls.

If these claims are accurate, this latest raid would appear to constitute a "Fourth Amendment seizure" rather than the "consensual encounter" that the Court upheld in Delgado.

The government has six months to rule on these claims. We will update you on this issue.

In a related matter, on March 27, Los Angeles Mayor Antonio Villaraigosa wrote a letter to DHS Secretary Michael Chertoff expressing concerns that certain ICE raids were damaging the economy of the LA metropolitan area. See

Medical Form – USCIS posted a new version of Form I-693, Medical Examination of Aliens Seeking Adjustment of Status, to its website. Previous versions of the form will be accepted until today, 5/1/08. We link to the new form from our "Immigration Forms" page at
National Visa Center (NVC) – Recently, we received the following message from the NVC:"Please be advised, as of April 4, 2008 our office has revised our guidelines for communication between the National Visa Center and the public. We are now required to verify case information each time we receive an inquiry.According to U.S. law, the National Visa Center is only permitted to discuss details of a visa case with authorized representatives and when provided with all of the following information:NVC case number or CIS receipt numberPetitioner's name and date of birthBeneficiary's name and date of birthYour full nameIf you are the legal representative, please include a copy of your signed G-28, Notice of Entry of Appearance as Attorney or Representative, showing that you are the legal representative as well as the following information:NVC case number or CIS receipt numberPetitioner's name and date of birth or Beneficiary's name anddate of birthAttorney's law firm nameAttorney's law firm addressYour full nameIf you are corresponding regarding an I-140 petition you must provide the following information: NVC case number or CIS receipt number, name of the petitioning company, beneficiary's name and date of birth, your full name.If you have not provided us with this information please resubmit your inquiry including the required information. Thank you, National Visa Center"
SEVP Fee Increase Proposed – On April 21, ICE proposed a regulation which would double the fees for most students and increase fees by 80% for most exchange visitors. ICE states that the increased fees will support enhancements to the SEVP. The increased fees would become effective on October 1.
VAWA – On April 11, the USCIS issued a memorandum which provides guidance on adjudicating adjustment of status applications filed by VAWA self-petitioners, who are present in the U.S., without having been inspected and admitted or paroled. We link to the memo from

https://www.shusterman.com/pdf/vawa41108.pdf

and to USCIS' Fact Sheet, dated April 21, regarding this subject at

Visa Bulletin – To view the May 2008 Visa Bulletin, see our "Visa Bulletin" page at
Visa Waiver Program – On April 18, the DHS announced the signing of a new Visa Waiver Program agreement with Korea. We link to the DHS press release regarding the new agreement and to general information about the Visa Waiver Program from our "Temporary Visas" page at
1. H-1B Caps Both Reached on the Same Day: Now What?
USCIS accepted H-1B petitions submitted on or before April 7, for jobs which will not start until October 1.
On April 8, the agency issued a statement that both the 65,000 H-1B cap and the 20,000 cap for H-1Bs with advanced degrees had both been reached. USCIS announced that they had received almost 163,000 H-1B petitions, 31,200 of which qualify under the 20,000 advanced degree cap.
The agency conducted a computer-generated random selection process to select the 20,000 "winners" of the advanced degree H-1Bs. Those persons not selected for this first lottery were eligible to be chosen, again by random selection, for one of the 65,000 H-1B visas.
Sponsors of persons not selected for either lottery will be entitled to a refund of their USCIS filing fees.
Anyone who is found to have duplicate H-1B petitions submitted on his behalf will be disqualified from both lotteries in accordance with USCIS regulations published on March 24, 2008. We link to these regulations and to the USCIS Fact Sheet.
What follows is some pertinent advice for those not selected:
First, if you are a foreign-born graduate of a U.S. university, make sure that you read Topic #4 of this newsletter ("Optional Practical Training – An Analysis of DHS' New Regulations") very carefully. You may be able to extend your student work card for up to 17 months.
Also, consider your other visa alternatives. Read our article entitled "How to Avoid the H-1B Cap Trap" in our May 2007 newsletter at
https://www.shusterman.com/newsletterusimmigrationmay2007.html#7
or from our "Ask Mr. Shusterman" page at
https://www.shusterman.com/askimmigrationattorneyshusterman.html
2. Optional Practical Training: An Analysis of DHS' New Regulations
On April 7, the Department of Homeland Security (DHS) published regulations allowing certain foreign-born students who graduated with a Bachelors or an advanced degree from a university in the U.S. to extend their work cards (aka "Optional Practical Training" or "OPT") in excess of the present 12 months. The regulations also extend the time that such students may apply for OPT to 60 days following their graduation.
The preamble to the regulations cites numerous studies showing that the U.S. is not producing enough scientists and engineers. Our country is rapidly losing its lead to other countries which either produce more scientists and engineers, or which do not cap the number of foreign-born scientists and engineers who may be employed in these countries. In order to help the U.S. retain its position as the worldwide leader in these important areas, the government is issuing this new regulation.
Because the regulations are fairly complex, it is useful to divide the student-beneficiaries into two distinct groups:
A) Students with STEM Degrees
Students who graduate with a degree in science, technology, engineering or mathematics (STEM) may be able to qualify for a 17-month extension of their 12-month EAD under OPT.
Quoting from the April 4th DHS Press Release:
To be eligible for an OPT extension, an F-1 non-immigrant student must:
Currently be participating in a 12-month period of approved post-completion OPT;
Have successfully completed a degree in science, technology, engineering, or mathematics (STEM) included in the DHS STEM Designated Degree Program List from a college or university certified by the U.S. Immigration and Customs Enforcement's Student and Exchange Visitor Program;
Be working for a U.S. employer in a job directly related to the student's major area of study;
Be working for, or accepted employment with, an employer enrolled in USCIS' E-Verify program. E- Verify is a free, internet-based system operated in partnership with the Social Security Administration that helps employers to determine the employment eligibility of newly hired employees; and
Properly maintain F-1 status.
The above limitations raise a number of questions and introduce a myriad of complexities into the OPT program.
Where formerly, students could use their OPT work card at different jobs for a variety of employers, this may no longer be true. Now, the student needs to verify that his degree qualifies him for a 17-month extension; that his job is directly related to his major field of study and that all of his employers participate in the "E-Verify" program. Obviously, the DHS believes a student in his early 20's is fully capable of making each of these legal determinations. As the father of a son who graduated from college with a STEM degree, I tend to be a bit more skeptical.
For example, consider the seemingly simple determination of what constitutes a degree in a STEM subject. We quote from the regulations:
To be eligible for the 17-month OPT extension, a student must have received a degree in one of the following subjects:
Actuarial Science. NCES CIP Code 52.1304
Computer Science: NCES CIP Codes 11.xxxx (except Data Entry/Microcomputer Applications, NCES CIP Codes 11.06xx)
Engineering: NCES CIP Codes 14.xxxx
Engineering Technologies: NCES CIP Codes 15.xxxx
Biological and Biomedical Sciences: NCES CIP Codes 26.xxxx
Mathematics and Statistics: NCES CIP Codes 27.xxxx
Military Technologies: NCES CIP Codes 29.xxxx
Physical Sciences: NCES CIP Codes 40.xxxx
Science Technologies: NCES CIP Codes 41.xxxx
Medical Scientist (MS, PhD): NCES CIP Code 51.1401
We link to the approved list of STEM occupations as listed on the web site of the U.S. Department of Education at the end of this topic.
If both the student and employer manage to clear this first hurdle, then there is the issue of whether the student's job directly relates to her major area of study. Suppose that the student obtains a B.S. in Computer Science with an emphasis in Web Design. She works for a financial office where she spends part of each day updating the employer's web site and screening his e-mails, but also schedules appointments and organizes files. Does her job "directly relate" to her degree? The regulation does not provide any guidance on this issue, or indicate how an employer or a student may check with the USCIS to make sure that they are in compliance with the regulation.
Finally, and most troublesome, the student may not apply for a 17-month extension unless the employer is a participant in the "E-Verify" program. This requirement, more than any other, severely limits the scope of the regulation since only a small fraction of one percent of all U.S. employers participate in this program.
Assuming the student presently works for an employer who does not participate in the "E-Verify" program, but wishes to transfer his employment to an employer who does in order to obtain an extension of his OPT status, where does the student obtain a list of the employers who participate in the "E- Verify" program? The regulation is silent on this issue.
It is obvious that the government is attempting to use this regulation as a "carrot" to persuade employers wishing to obtain extensions of OPT for student workers to join the "E- Verify" program. However, if the primary purpose of the regulation is to prevent the U.S. from falling behind other countries in science and technology, then limiting the benefits of the program solely to employers which participate in "E-Verify" is not the most effective way to further this objective.
The deficiencies of the "E-Verify" program have been well- documented. If the DHS wishes to entice more employers to participate in the program, it should first address these deficiencies.
B) Eliminating the "Cap Gap"
The other part of this regulation would allow students with OPT employment authorization whose employers have submitted an H-1B petition and an application for a change of status on their behalf to continue working for the employer until the student gains permission to work in H-1B status.
This eliminates the so-called "cap gap" which prevents students from working from the time their OPT card expires until their H-1B becomes effective.
For example, in a typical scenario, a student graduates from a U.S. university with a B.S. in Computer Science in June 2007. He obtains an OPT work card which is valid from June 2007 to June 2008. His employer is permitted to submit an H- 1B petition and change of status on his behalf six months before fiscal year 2009 starts, on April 1, 2008. While the student waits to see if his petition and change of status is approved and if he is selected in the "H-1B lottery", his OPT work permission expires in June 2008. Suppose that his H-1B petition is approved and selected in the lottery. This gives him permission to work, but only at the beginning of FY2009 which starts on October 1, 2008. This means that he is unemployable between June and October, and must leave the U.S., obtain an H-1B visa abroad and return to the U.S. on October 1st. This is what is commonly referred to as the "cap-gap".
It makes no sense for the employer to have to terminate the student's employment in June, only to rehire him in October.
In the new regulation, the DHS realizes the absurdity of this situation and takes steps to eliminate the "cap-gap". And wisely, this remedial portion of the regulation is not restricted to students majoring in STEM subjects or to those who are working for employers who are enrolled in the "E- Verify" program.
Instead, OPT students whose H-1B petitions are approved and selected in the H-1B "lottery" may simply apply for an extension of their work authorization until October 1.
On April 18, the USCIS relaxed the rules once again to allow employers who had submitted H-1B petitions for students to amend the petition to request a change of status to H-1B in the U.S.
We commend the USCIS for eliminating the "cap-gap" for all OPT students and their employers, and urge the agency to apply the same standards in granting 17-month OPT extensions.
We link to the regulations, to the government's 30-page guide for Designated School Officials, to DHS Press Release announcing the regulations, to a four-page USCIS FAQ and to all other documents mentioned in this topic from our "Student" page at
https://www.shusterman.com/f1students.html#3
ICE and the USCIS estimate that 12,000 students will take advantage of the STEM extension. We are not so optimistic. We will let you know how many students do so if and when the agency issues statistics on this important topic.
Of course, there is only so much that the agencies can do within the existing law. The real problem is that the H-1B cap of 65,000 is arbitrary and is imposed by law. Congressional action is needed to allow more professionals with degrees in science and technology to enter the U.S., "and" also much-needed school teachers and health-care workers.
3. End of FBI Name Check Backlog? – USCIS and FBI's "Joint Plan"
On April 2, the USCIS and the FBI reached an agreement to devote more resources in an attempt to get the FBI name check process under control.
Currently, over 300,000 persons with pending applications for immigration benefits are forced to wait months or even years for approvals solely because their FBI name checks have yet to be processed.
It is our experience that the only way to force the FBI to complete a name check which has been pending for years is to sue the Bureau in Federal Court. See our "Overcoming the FBI Name Check Backlog" at
https://www.shusterman.com/newsletterusimmigrationseptember2007.html#5
In our March 2008 newsletter, we reported on an USCIS' internal memorandum entitled "Revised National Security Adjudication and Reporting Requirements" which promised only a partial fix to the name check problem. See
https://www.shusterman.com/newsletterusimmigrationmarch2008.html#2
Now, the USCIS and the FBI have established a timetable which would eliminate the name check backlog in stages.
According to the timetable, by May 2008, the FBI will process all name checks which have been pending for more than three years; by July 2008 (more than two years); by November 2008 (more than one year); by February 2009 (more than 180 days); and by June 2009, 98% of all FBI name checks will be processed in 30 days and the remaining 2% will be processed in 90 days.
We are delighted that the many successful lawsuits brought against the USCIS and the FBI by our law firm and by many other law firms have finally prodded the agencies into focusing on a problem which never should have occurred in the first place.
However, we will not be withdrawing any of our lawsuits which are currently pending in Federal Court.
We will let you know, and we trust that you will let us know, whether the two agencies adhere to their published timetables. We link to the "Joint Plan" issued by the two agencies from the "FBI Name Check" section on our "USCIS" page at
https://www.shusterman.com/uscitizenshipandimmigrationservices.
4. Immigration 101: PERM to Green Card, A Three-Step Process
The following are the three stages of the Green Card process for a person sponsored by a US Employer through the PERM process –
Step 1: PERM Labor Certification:
Employers must first conduct a test of the US job market to demonstrate that the employer could not identify any minimally qualified US workers willing to accept an open position that is being offered at a wage equal to or more than the prevailing wage for similarly employed workers and that the employment of the alien worker will have no adverse effects on the wages and working conditions of similarly- employed U.S. workers. If no qualified US workers willing to accept the open position are identified as a result of the test of the US job market, the PERM application can be prepared for filing, usually online, with the US Department of Labor (DOL).
Step 2: I-140 Immigrant Petition*
After the PERM application has been approved by the DOL, the employer may file an I-140 Petition on behalf of the beneficiary with the USCIS. The employer should be prepared to provide evidence of the ability to pay the offered wage by presenting a Federal Tax Return, annual report or audited financial statement. The alien worker for whom the I-140 is being filed must also provide evidence (academic credentials/employment verification letters, etc.) that he or she met all the minimum requirements, as stated on the PERM application.
Step 3: I-485 Application to Adjust Status:
The last step in the process is the filing by the employee of his or her I-485 application to adjust status along with qualifying dependent family members (spouse and unmarried minor children) from non-immigrant status to legal permanent resident (LPR) status. The alien worker and family members may apply for work authorization and advance parole travel documents if they wish along with their I-485 applications.
Please note that if there are immigrant visa numbers available (based on the alien worker's employment-based classification and country of chargeability) an alien worker's application to adjust status may be filed concurrently with the employer's immigrant petition.
*Alternatively, one may request to consular process his or her visa petition rather than filing an I-485 application to adjust status.
This is a general summary of permanent resident processing through the PERM labor certification process. For specific guidance, please schedule a legal consultation at
https://www.shusterman.com/schedule-immigration-consultation/
5. Success Story: Reversing an Erroneous USCIS Decision
It all started with a phone call.
The caller, Mr. D, was a U.S. citizen. He married a woman from another country, and rather than hire an attorney, they decided to apply for a green card on their own. After all, getting a green card through marriage isn't exactly rocket science!
Since his wife was in Europe and he was in the U.S., they decided that obtaining a temporary spousal "K-3" visa would be faster than going straight for a green card.
They followed the rules to a tee. First, the husband submitted an I-130 petition for his wife. Upon receiving the receipt notice from the Immigration Service, he then filed a K-3 petition. The latter was approved, and after a few months, the wife received an appointment notice from the U.S. Embassy in Vienna for her visa appointment.
At last, the couple's patience and perseverance was about to pay off. Or so it seemed.
It turned out that there was a fly in the ointment.
The wife had previously studied in the U.S. After she finished her schooling in 2002, she did what more than a few students do. She remained in the U.S., hung out with her friends and got a job. The problem was that she had no permission from the Immigration Service to do any of these things. At any rate, in 2004, she returned back to her home country.
A few years later, when she married Mr. D, she admitted all of the above on her visa application. After all, this was years ago, and she never got in trouble with the Immigration Service. No harm, no foul, right?
Not so, according to the officials who interviewed her regarding her visa application. They determined that her previous stay in the U.S. on a student visa was unlawful. Based on this, they believed she was "unlawfully present" in the U.S. from 2002 until 2004. Therefore, they informed her she was barred from reentering the U.S. for 10 years!
Needless to say, this came as a rude shock to both Mr. D and his wife.
However, the officials informed her that she was eligible to apply for a waiver of the 10-year bar, but that she would have to prove that her husband would suffer "extreme hardship" unless a waiver was granted to her. She submitted an application for a waiver. Of course, the couple reasoned, if they could not live together in the U.S. for ten years, they would suffer extreme hardship. Duh! See our "Unlawful Presence" page at
https://www.shusterman.com/unlawfulpresencesimmigrationbars.html
Again, the couple played by the rules, and patiently remained apart while the Embassy officials forwarded the waiver application to the USCIS for a decision.
The decision that the wife received in the mail stunned her. The USCIS determined that "the applicant's situation, based on the record, is typical to (sic) individuals separated as a result of deportation or exclusion and does not rise to the level of extreme hardship."
Time to call in the experts!
Mr. D scheduled a consultation with me and hired our law firm after receiving the denial. "File an appeal!" he implored us.
However, we could see that an appeal would not only be useless, but that the government's Administrative Appeals Office (AAO) processing times indicate that an (I-601) waiver would take two years to decide. See
https://www.shusterman.com/pdf/administrativeappealsofficeprocessingtimes.pdf
Instead, our office submitted a Motion to Reconsider (MTR) the denial of the waiver. The MTR was accompanied by a legal brief and evidence that the wife was last admitted to the U.S. as a student for the duration of her stay ("D/S"). We argued that the wife had not accrued "unlawful presence" since there had been no finding by either an INS/USCIS official or an Immigration Judge that she had violated her student status.
In fact, there was never a finding that she had violated her status until officials at the U.S. Embassy in Vienna, Austria examined her immigration history. We argued that the 10-year bar on her returning to the U.S. did not apply in this case since she had not entered the U.S. unlawfully nor had she overstayed her visa. She had been a "status violator", and status violators do not accrue any "unlawful presence" invoking the three or ten-year bars unless an Immigration Official or Judge determines that she violated her status, and she remains in the U.S. for either 180 days or a year after this determination.
Our office cited a relevant provision in the Foreign Affairs Manual, the Bible of the State Department, which corroborated our argument. The Foreign Affairs Manual states that a consular officer's after-the-fact determination that a person violated his or her status in the U.S. is not, in itself, sufficient for the person to accrue unlawful presence. We link to the Foreign Affairs Manual from
https://www.shusterman.com/departmentofstateusimmigration.html#A
We also submitted U.S. State Department cables addressing this issue.
Three months later, the U.S. Embassy in Vienna sent us an e- mail message granting our motion and stating that they had reversed their position. They requested that the wife return to the Embassy to obtain her K-3 visa to join her husband in the U.S.
Mr. and Mrs. D, at long last, are now living happily together in the U.S., and we are preparing the wife's application for a green card. It looks like a "slam dunk" to us.
6. Immigration Trivia Quiz: Foreign-Born NBA Superstars
Quiz Removed
7. Ask Mr. Shusterman – Avoid Separation from Your Adult Children
Recently, we obtained a green card for a registered nurse. Since her husband and her three sons all reside in the Philippines, usually the next step is to file form I-824 and obtain immigrant visas for her family members at the American Embassy in Manila.
However, U.S. immigration laws only permit spouses and children (unmarried and under 21 years of age) to "follow-to-join" the principal applicant in the U.S. Here, the problem was that our client's sons were all in their mid-20s. Even the Child Status Protection Act (CSPA) did not save her sons from "aging-out". The waiting for a parent who is a lawful permanent resident of the U.S. to obtain green cards for his/her unmarried, adult sons and daughters who were born in the Philippines is 11 years. Worse yet, if any of the sons marry during the 11-year waiting period, the petitions automatically terminate.
What's a mother to do?
More to the point, since this particular mother has hired me as her immigration attorney, how do I go about solving this problem for her?
Rule #1 – Ask my client additional questions to see if I can elicit some useful information to benefit her family. The most relevant question turned out to be: "Did a relative ever submit a petition on behalf of your husband?" And fortunately, in this instance, the answer was "yes". Her husband's U.S. citizen brother had petitioned for him in 1983. However, "everyone" she talked to said that it would be easier and faster for her husband to immigrate through her now that she was a green card holder.
"Not true", I countered. "If your husband immigrates through you", I told her, "your sons will not set foot in the U.S. until 2019, and they can forget about getting married until then!"
"However, if your husband immigrates through his brother, he can immediately immigrate to the U.S. and your sons will all be considered 'derivative beneficiaries' of their uncle's petition since they were all minors in 1983, the year that the petition was filed."
"In my opinion, as soon as your husband gets his green card, he can immediately petition for your sons under the family-based 2B category. Although the wait is 11 years, under my reading of the last sentence of section 3 of the Child Status Protection Act, your sons are entitled to the 'original priority date' of their uncle's petition which is 1983, meaning that they will immediately be able to immigrate to the U.S. under the 2B category."
For more information regarding this issue, see our article "How CSPA Works with Respect to 'Age-Outs' at
https://www.shusterman.com/newsletterusimmigrationjanuary2007.html#6
Of course, as I explained to the nurse, although CSPA became a law in 2002, the USCIS has never explained their interpretation of the last sentence of section 3 of CSPA, thereby denying thousands of the immigrants the right to keep their families united. However, later this spring, our law firm is planning to sue the agency in Federal Court in order to clarify this issue.
We are confident that we will be successful in this endeavor and that the nurse, and thousands of other immigrants in the same position will then be able to obtain green cards for their unmarried adult sons and daughters.
We promise to keep you updated regarding our lawsuit in future newsletters.
Do you have immigration questions of general interest to our readers? Send them to
scanton@shusterman.com (Link no longer operational)
Each month we choose one question to answer in our newsletter. To be considered, questions should be general in nature, and should be short and to the point (no more than 20-30 words).
If your question is neither short nor general, please schedule a 30- minute legal consultation with me at
https://www.shusterman.com/schedule-immigration-consultation/
8. Immigration Government Processing Times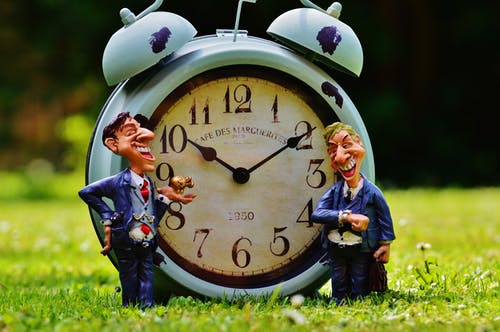 We link to the most recent immigration waiting times for each of the four USCIS Service Centers, the National Benefits Center and the Administrative Appeals Office. We also link to the processing times of all of the 83 USCIS District Offices and Sub-offices. We link to the Labor Department's page entitled "Processing dates for labor certification applications". Finally, we link to the State Department's "Visa Wait Times" page.
9. Chat Transcripts, Audios, Videos and WebCasts
Deleted
10. Winner of the April 2008 Immigration Trivia Quiz
Quiz Removed
Here is the letter that we received from our winner:
Dear Mr. Shusterman,
The answers are:
A. Bijan Pakzad- Iran ANSWER IS # 4
Immigrated to the US in 1973, fashion designer who has dressed some of the most important men in the world. Also known for his exquisite fragrances
B. Zang Toi- Malaysia ANSWER IS # 3
Won the Mouton-Cadet Young Designers Award in 1990.
C. Liz Claiborne- Belgium ANSWER IS # 5
Started her own design company in 1976 to provide clothes for working women.
D. Oscar de la Renta- Dominican Republic ANSWER IS # 1
Although he was offered the post of Dominican ambassador to the United States, de la Renta refused to part with his newly acquired U.S. citizenship, and declined the nomination.
E. Josie Natori- Philippines ANSWER IS # 2
Successful businesswoman in investment banking and fashion
I am a 19 year-old college student from Los Angeles, CA.
I myself am not an immigrant, but my girlfriend of three and a half years is. She is from Mexico, and has been here since she was five years old. She is currently in college and would benefit from the DREAM Act if passed. Since that seems to be going nowhere, we are looking into the U Visa option, since that applies to her.
I have been subscribed to your newsletter since September 2007.
Your service is a breath of fresh air in a climate that all too often seems uninhabitable to people like my girlfriend.
We could really use your help. Thank you!
NL
Carl Shusterman
Certified Specialist in Immigration Law, State Bar of California
Former U.S. Immigration & Naturalization Service Trial Attorney (1976-82)
Board of Governors, American Immigration Lawyers Association (1988-97)
Phone: (213) 623-4592 Fax: (213) 623-3720
Law Offices of Carl Shusterman, 600 Wilshire Blvd., Suite 1550
Los Angeles, California 90017
"All the problems we face in the United States today can be traced to an unenlightened immigration policy on the part of the American Indian."
– Pat Paulsen
Newsletter US Immigration May 2008 – Quick Links
About Us
Back Issues of Our Newsletter
Citizenship
Client Testimonials
Forms Download
Green Cards
Job Search
PERM
Processing Times
Schedule a Legal Consultation
Subscribe to Our Newsletter
Success Stories
Temporary Visas
Visa Bulletin
May 1, 2008