USCIS has updated it's Terms of Use (TOU) policy for employers with FY-2021 H-1B cap registration accounts.
To be eligible for an H-1B visa, you must
1. Have a minimum of a 4-year university degree or equivalent;
2. Be paid at the "prevailing wage" or the "actual wage", whichever is higher;
3. The job must require a minimum 4-year university degree or equivalent.
H-1B visas are subject to a numerical cap of 65,000 per fiscal year. In addition, 20,000 persons who obtain advanced degrees from universities in the U.S. have their own H-1B cap. Up to 6,800 H-1B visas are reserved for persons who are citizens of Chile and Singapore.
You can stay up-to-date with the latest news regarding H-1B visas, the waiting times in the Visa Bulletin and other immigration news by subscribing to our Free E-Mail Newsletter.
Client Reviews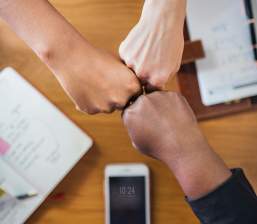 Great Work!
"We are very pleased by the services we get from the Law Offices of Carl Shusterman. Our experience in the past year with all our H1B renewals has been amazing, and we've obtained great results."
- KRG Technologies, Valencia, California
Read More Reviews
Skype Consultations Available!
H-1B visas
are for foreign-born professionals with offers of employment in the U.S. Over the past 30 years, our
law firm
has obtained H-1B visas for thousands of accountants, architects, attorneys, business professionals, computer programmers, engineers,
health care workers
,
physicians
, researchers, system analysts and other professional employees.
Cap-subject employers should prepare their H-1B petitions during February and March, and submit them so that the USCIS will receive the petitions at the beginning of April. Persons on whose behalf H-1B petitions are approved may start employment on October 1st. However, there are special rules for graduates working on Optional Practical Training (OPT) which enable them to continue working for their employers during the spring and summer and automatically change their status to H-1B on October 1st.
Certain H-1Bs petitions are exempt from the numerical caps including employment "at" universities, at "affiliated" or "related" organizations or at non-profit or governmental research institutions.
H-1B visas are typically valid for 3 years and can easily be extended for an additional 3 years. If a PERM application or an I-140 visa petition has been submitted in a timely fashion, post-6th year extensions of H-1B status are possible. We recommend that you extend your H-1B status until the day that you become a lawful permanent resident of the U.S.
Certain H-4 spouses of H-1B professionals are eligible to apply for work permits (EADs).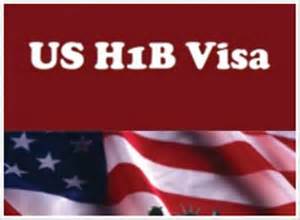 We hope that the information listed below will help you to obtain an H-1B visa, or, if you are an employer, to understand how to sponsor foreign-born professionals for H-1B status.
The H-1B Visa Guide is divided into the following subtopics:
H-1B Visa Success Stories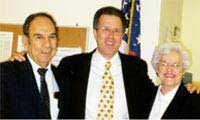 American Competitiveness in the 21st Century Act (AC-21)
ADJUSTMENT OF STATUS For H & L Visaholders
H-1B VISA EMPLOYER DATE HUB (USCIS)
AMERICAN COMPETITIVENESS ACT (ACWIA)
PRACTICE ADVISORIES REGARDING H-1B VISAS
What Can We Help You With - Videos
Green Cards Through Employment
Green Cards Through Marriage
Over 100 Years of Immigration Experience Working for You
What Can We Help You With - Videos
Green Cards through Employment
Green Card through Marriage
---
Carl Shusterman
Carl Shusterman served as an INS Trial Attorney (1976-82) before opening a firm specializing exclusively in US immigration law. He is a Certified Specialist in Immigration Law who has testified as an expert witness before the US Senate Immigration Subcommittee. Carl was featured in the February 2018 edition of SuperLawyers Magazine.
Rate this page:
---