Volume Twenty, Number Five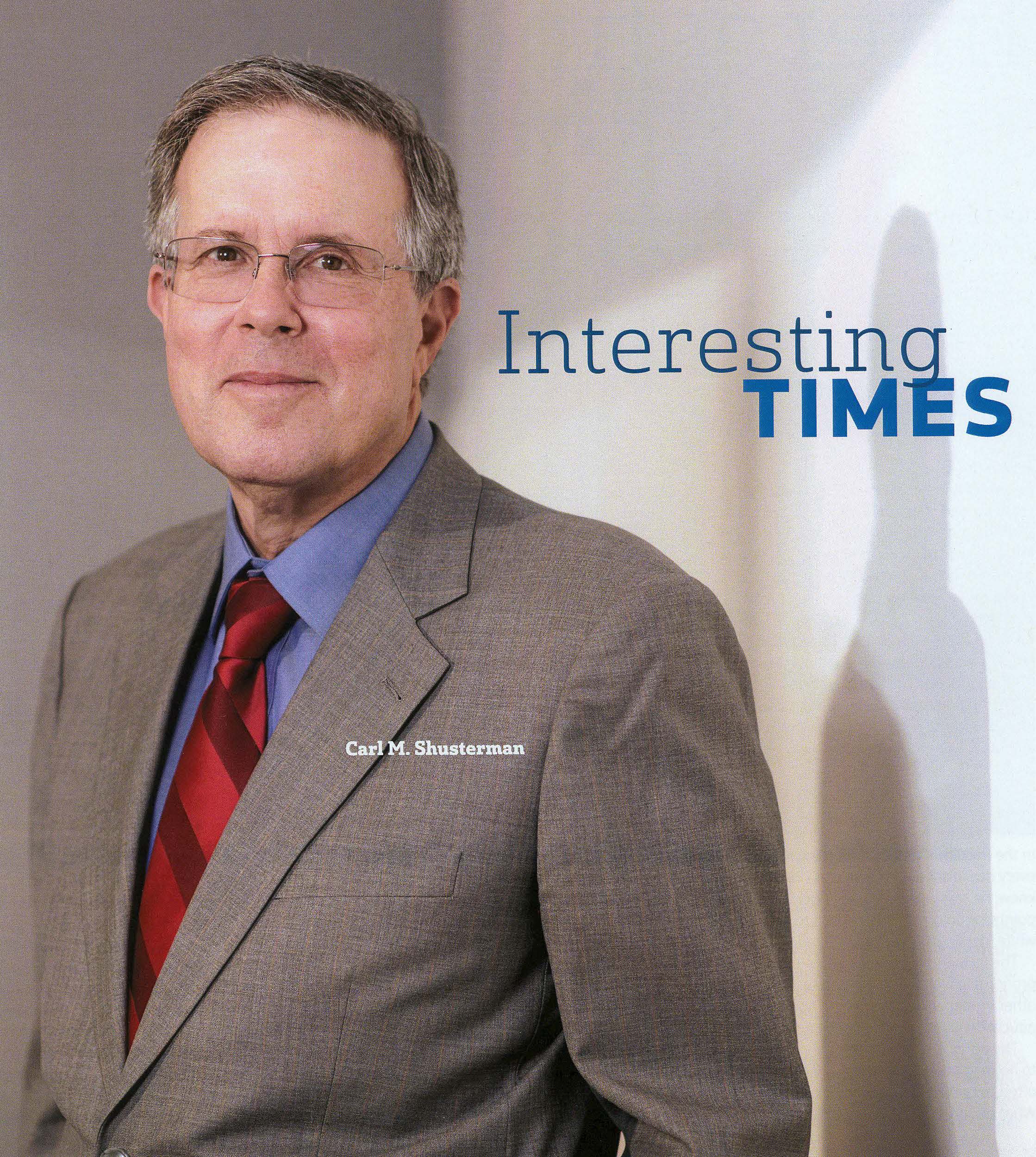 SHUSTERMAN'S IMMIGRATION UPDATE is the Web's most popular e-mail newsletter regarding U.S. immigration laws and procedures with over 40,000 subscribers located in more than 150 countries. It is written by a former INS Trial Attorney (1976-82) with over 35 years of experience practicing immigration law.
Published by the Law Offices of Carl Shusterman, 600 Wilshire Blvd, Suite 1550, Los Angeles, California, 90017. Phone: (213) 623-4592 x0.
Subscribe to our Immigration Newsletter, join the conversation on our Facebook Page, follow our Blog Posts and subscribe to our "How-To" Immigration Videos.
Client Reviews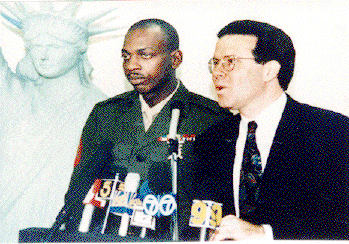 Know Their Job Well And Perform It Flawlessly
"Don't do the mistake we did and try to save few bucks going with nonprofessionals and sole practitioners! It will end up not only costing you much more in the long run, but also putting your status in jeopardy which can have a priceless impact. It is one of the most important steps in your life."
- Sgt. Danny Lightfoot, Los Angeles, California
Read More Reviews
Zoom Consultations Available!
Shusterman's Immigration Update June 2015
TABLE OF CONTENTS:
1. 5th Circuit Court Deals Blow to Obama on DAPA/DACA
2. EADs for H-4 Spouses: Frequently Asked Questions
3. State Department Visa Bulletin for June 2015
4. Immigration Government Processing Times
5. Success Story: I-601 Waivers Granted
6. Immigration Trivia Quiz: Immigrants for Social Justice
7. Ask Mr. Shusterman: The Future of the EB-5 Program
8. Shusterman's Upcoming Immigration Seminars
9. Employers: When H-1B Employees Change Worksite Locations
10. Winner of Our May 2015 Immigration Trivia Quiz!
NEWS FLASHES:
BIA Finds LPR Who Adjusted Status in US Not Barred from 212(h) Waiver – In  Matter of J-H-J, the BIA ruled that the respondent in the case, a lawful permanent resident, may be eligible for a waiver of inadmissibility under section 212(h) of the INA, in spite of an aggravated felony conviction. In August 2014, an Immigration Judge held that the respondent was ineligible to apply for a waiver, a decision which the respondent appealed. The BIA held that, because the respondent had adjusted his status in the US as opposed to having entered as a lawful resident, he actually was eligible to apply for a waiver, and remanded the case to the Immigration Judge to allow the respondent to establish eligibility for the waiver. The BIA's decision highlighted that it was consistent with those of nine circuit courts.
Clinton Criticizes Immigrant Detentions Under Obama – While at a roundtable in Nevada in early May, Democratic Presidential candidate Hillary Clinton spoke out against President Obama's immigrant detention policies. The former Secretary of State was particularly critical of the Obama administration for holding thousands of "vulnerable" immigrants, including mothers and children seeking asylum, and gay, lesbian, and transgender individuals fleeing persecution, in large detention centers. At the same event, Clinton also pledged to expand the President's executive actions shielding certain illegal immigrants from deportation.
USCIS Alert: Premium Processing Temporarily Suspended for H-1B Extensions – USCIS announced that, from May 26 to July 27, petitioners will not be able to request extensions of stay for H-1B workers using premium processing. USCIS will refund premium processing fees for petitions received prior to May 26, and which USCIS did not act on within 15 calendar days. USCIS also stated that this temporary suspension will allow them to properly implement the new policy granting EADs to certain H-4 spouses.
1. 5th Circuit Court Deals Blow to Obama on DAPA/DACA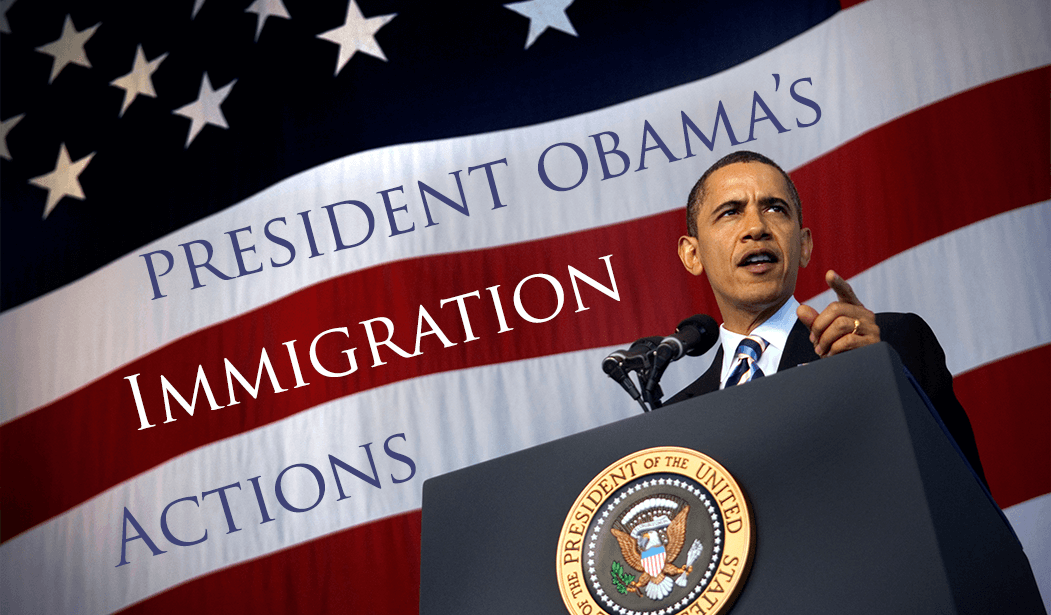 On May 26, in a 42-page decision, a highly-divided 3-judge panel of the US Court of Appeals for the 5th Circuit in New Orleans refused to grant the government's motion for a stay, thereby continuing to block the implementation of President Obama's Deferred Action for Parental Accountabilit (DAPA) program and the expansion of his 2012 Deferred Action for Childhood Arrivals (DACA) program.
The majority opinion ruled that "because the government is unlikely to succeed on the merits of its appeal of the injunction, we deny the motion for stay…" The court ruled that the President had overstepped his authority, and that the State of Texas would suffer harm by having to issue drivers licenses to 500,000 persons who would potentially be granted DAPA/DACA in that state.
The dissent stated that deferred action had been used in the immigration context by both Republican and Democratic Administrations for over 50 years and cited numerous Supreme Court and 5th Circuit decisions would preclude the judiciary from blocking such executive actions.
The Administration had sought to stay the injunction imposed by a District Court Judge in February and proceed to allow 4 million parents of US citizen children to apply for work permits, and to expand the number of people eligible for benefits under the DACA program.
After President Obama announced DAPA and the expanded DACA program last November, 26 states and 113 Members of Congress, sued the Administration in Federal Court, arguing that the Executive Branch of the Federal Government had exceeded its authority.
The Administration, supported by 15 states and 185 Members of Congress, argued that since it was only possible to deport 400,000 persons annually, it could exercise its "prosecutorial discretion" and issue work permits to persons who are not targets for deportation.
Reaction to the Court's decision was mixed. Texas Attorney General Ken Paxton, in a prepared statement, called the court's decision "a victory for those committed to preserving the rule of law in America… We will continue to fight the brazen lawlessness that has become a trademark of the Obama administration."
White House spokesperson Brandi Hoffine stated that "as the powerful dissent from Judge Higginson recognizes, President Obama's immigration executive actions are fully consistent with the law…The president's actions were designed to bring greater accountability to our broken immigration system, grow the economy, and keep our communities safe."
The legal situation is complex. Though the panel refused to lift the injunction, another panel of the Court will hear the Administration's appeal of the District Court's injunction.
Arguments are scheduled for July 10 and the judges that will hear the broader appeal will be announced one week before the hearing. The administration believes that centering this appeal on the merits of the case will give the government a greater chance of winning.
2. EADs for H-4 Spouses: Frequently Asked Questions
On May 26, the USCIS will begin accepting applications for form I-766 Employment Authorization Documents (EADs) submitted by certain H-4 spouses of H-1B professionals.
What follows is a list of answers to 10 of the most frequently asked questions about this new policy:
1. Which H-4 spouses are eligible for EADs?
H-4 spouses of H-1B professionals with approved I-140 visa petitions or who is the beneficiary of a PERM application or an I-140 which was filed at least 365 days before the expiration of his or her 6-year limitation of stay as an H-1B nonimmigrant. If the PERM application was approved, the I-140 must have been filed with the USCIS within 180 days.
2. What forms do I need to file?
File form I-765 with proof of your H-4 status, show that your spouse is in H-1B status and has an approved I-140 or that a PERM application or I-140 was filed over 1 year before the ending of the 6th year of the H-1B . The filing fee is $380. If you are filing for an H-4 extension, you may apply for an EAD concurrently.
3. How long will my EAD be valid?
Be sure to request that your EAD last for as long as your H-4 status is valid.
4. Are there any limits on my employment?
No, you can work in any type of lawful employment. You can even work for multiple employers if you wish. You can change jobs at any time. You can start your own business.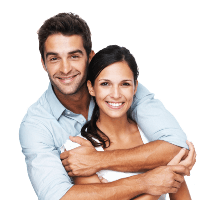 You can stop working at any time. You can work as a salaried employee, an hourly employee or a contractor.
5. What if my spouse and I are both in H-1B status? Can I change to H-4 status and request an EAD at the same time?
Yes, as long as you meet the eligibility requirements discussed in Question #1 above. Your employer will probably be delighted not to have to submit and pay for an H-1B extension for you.
6. How early am I allowed to submit my H-4 extension and EAD application?
You can concurrently submit your H-4 extension and EAD application 6 months prior to the expiration date of your H-4 status.
7. How long will it take for me to receive an EAD?
An EAD should be issued within 90 days. However, if you are applying for an H-4 and an EAD simultaneously, the waiting time will be longer.
8. What if my spouse no longer works for the employer who filed his/her approved I-140?
This fact alone should not prevent you from obtaining an EAD. A 2000 law commonly referred to as AC-21 permits a person in H-1B status with an approved I-140 and a pending I-485 to change employers after his/her I-485 has been pending for 180 days or more as long as his/her new job is in the same or a similar occupation. No new PERM or I-140 is required. However, even if this is not the case, you will still be permitted to obtain an EAD. Your spouse will be able to retain the old priority date, but his/her new employer may have to file a new PERM application and an I-140 visa petition.
9. Can I use premium processing to apply for an EAD? Can I file my application online? Is it possible for an H-4 child of a parent in H-1B status to apply for an EAD?
The answer is no to each of these questions.
10. Approximately how many H-4 spouses will be able to qualify for EADs?
The USCIS estimates up to 179,600 H-4 spouses will be eligible to apply for EADs during the first year of this program, and 55,000 in each subsequent year. The new program does not distinguish between cap-subject and cap-exempt H-1Bs.

3. State Department Visa Bulletin for June 2015
EMPLOYMENT CATEGORIES
The waiting times for worldwide EB-3 advanced another 6 weeks creating the shortest backlog in this category in several years.  EB-3 China jumped ahead 4 months while EB-3 inched forward by a single week.  The bad news is EB-3 Philippines retrogressed another 3 years.
While worldwide EB-2 remains current, EB-2 China leaps forward by an entire year and EB-2 India advances 5 1/2 months!
EB-5 China is not apt to move forward this fiscal year.  The waiting time is now 2 years and 1 month.
The following chart tells the story of the EB numbers in detail:
| Categories | Worldwide | China (PRC) | India | Mexico | Philippines |
| --- | --- | --- | --- | --- | --- |
| 1st | Current | Current | Current | Current | Current |
| 2nd | Current | 6-01-12 | 4-15-08 | Current | Current |
| 3rd | 1-01-15 | 5-01-11 | 1-15-04 | 1-01-15 | 7-01-07 |
| Unskilled | 1-01-15 | 11-15-05 | 1-15-04 | 1-01-15 | 7-01-07 |
| 4th | Current | Current | Current | Current | Current |
| Religious | Current | Current | Current | Current | Current |
| 5th | Current | 5-01-15 | Current | Current | Current |
FAMILY CATEGORIES
The worldwide family-based categories barely advance while the FB-2B (unmarried adult sons and daughters of permanent residents) and FB-3 (married sons and daughters of US citizens) numbers remain frozen.
For persons born in Mexico, most of the family-based categories advance either 1 week or not at all.  In some of these categories, the waiting times exceed 20 years. The same is true for persons born in the Philippines.
For persons born in Mexico who were sponsored by their US citizen brothers and sisters 18 years ago, the wait lengthens by 4 ½ months. This is a good example of how our legal immigration system is broken.
But what is much worse is the Philippines FB-1 category for unmarried adult sons and daughters of US citizens. In June, the present 10-year wait will lengthen to 15 years!
The chart below tells the story in detail:
| Categories | Worldwide | China (PRC) | Mexico | Philippines |
| --- | --- | --- | --- | --- |
| 1st | 8-15-07 | 8-15-07 | 11-08-94 | 2-01-05 |
| 2A | 9-01-13 | 9-01-13 | 8-08-13 | 9-01-13 |
| 2B | 9-15-08 | 9-15-08 | 4-01-95 | 4-22-04 |
| 3rd | 2-22-04 | 2-22-04 | 4-15-94 | 8-15-93 |
| 4th | 8-01-02 | 8-01-02 | 7-15-97 | 10-22-91 |
4. Immigration Government Processing Times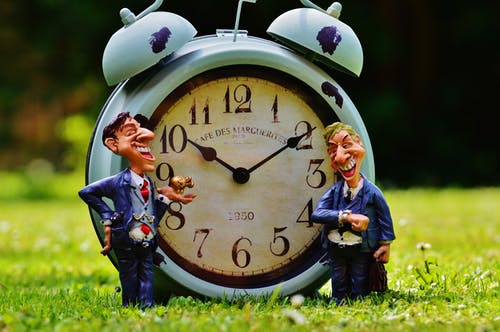 We link to the most recent immigration waiting times for each of the four USCIS Service Centers, the National Benefits Center and the Administrative Appeals Office. We also link to the processing times of all of the 83 USCIS District Offices and Sub-offices. We link to the Labor Department's page entitled "Processing dates for labor certification applications". Finally, we link to the State Department's "Visa Wait Times" page.
5. Success Story: I-601 Waivers Granted
This month's success story explains how we were able to help a naturalized US citizen's parents overcome their ineligibility for immigrant visas, after they were wrongfully accused of alien smuggling.
In April 1992, when our client, Rahul, was 16 years old, he and his parents traveled to the US from India on B2 visitor visas. At the time, Rahul and his parents were fully intending to return to India following their holiday in the US. However, things changed when they attended the high school graduation ceremony of a family friend. Upon visiting the Parsippany Hills High School in New Jersey, Rahul almost instantly became very fond of the school, and begged his parents to allow him to stay and study in the US. Initially, Rahul's parents were dead set against the idea. After all, Rahul would be separated from them and his older brother, who had been unable to travel to the US with them, for years. Eventually, however, after persistent pleading from Rahul, his parents eventually agreed.
After consulting the school, and an immigration attorney, Rahul's parents got him onto an F1 student visa, and enrolled him in Parsippany Hills High School in August 1992. Little did they know that this action would come back to haunt them nearly 20 years later.
As his parents returned to India, Rahul remained in the US and diligently pursued his education, graduating from high school, before attending university and receiving a Bachelor's degree in Computer Science. Rahul went on to work in the IT field, and, in his spare time, volunteered to serve his local community, becoming an upstanding and respected member of society. By 2008, Rahul had come to love the US as his own country, deciding to naturalize and become a citizen. As time went on, Rahul would visit his parents in India as often as his busy schedule could permit, typically only for a few weeks at a time. Eventually, Rahul got married, and as his parents began to enter old age, it became extremely important to everyone in the family that they see more of each other, and for Rahul's parents to bond with their daughter-in-law.
In March 2010, Rahul's parents' I-130 petitions were approved, and their immigrant visa interviews were scheduled for December of the same year. Rahul and his parents were confident that the process would go smoothly, and were looking forward to being reunited in the US very soon. However, following Rahul's parents' interviews, they received a nasty shock when both of their visa applications were denied. Rahul's family was completely baffled – what could they have possibly done wrong? Not long after, it transpired that Rahul's parents had been accused of alien smuggling. According to the officers at the US consulate in India, Rahul's parents were ineligible for green cards because they brought their son to the US on a tourist visa with the express intent of enrolling him in school, thereby violating US immigration law. Never mind that they had consulted an attorney to ensure they didn't do anything illegal, and were initially not aware that enrolling Rahul in an American high school was even possible. And now Rahul was facing permanent separation from his parents.
In September 2012, Rahul retained the services of another immigration law firm in order to find a way to bring his parents to the US. Though the US consulate informed Rahul's parents that they might qualify for an I-601 waiver of inadmissibility, Rahul's previous attorneys advised him against this option. Instead, they began corresponding with the consulate, arguing that Rahul's parents' visa applications had been wrongfully denied, and to submit a waiver application would be conceding their inadmissibility. This went on for over a year and, eventually, when this got them nowhere, they advised Rahul and his parents to apply for a waiver based on extreme hardship.
At this point, Rahul came to our offices, and consulted Attorney Raj Iyer. Attorney Iyer reviewed his parents' paperwork and saw that they had an extremely good case for an I-601 waiver, based on humanitarian reasons and promoting family unity. While proving extreme hardship for immigration purposes is extremely difficult, and likely would not apply to Rahul's and his parents' dilemma, a waiver of this sort is much more appropriate, not to mention easier to obtain.
Thus, in December 2014, Attorney Iyer submitted an application for I-601 waivers on behalf of Rahul's parents, and earlier this month, both waivers were granted.
We are very pleased to have helped make it possible for Rahul to reunite with his parents, and are confident that they will receive their green cards soon.

6. Immigration Trivia Quiz:

Quiz Removed.
7. Ask Mr. Shusterman: The Future of the EB-5 Program
Since the EB-5 Investor Program was enacted in 1990, the 10,000 immigrant visa cap has never been reached.
However, with the enormous popularity of the program in recent years, it is certain that the cap will be reached in fiscal year 2015 which ends  September 30, 2015.
Which Countries Use the Most Numbers?
Over 88% of the EB-5 program's numbers this year have been used by applicants from the Peoples Republic of China. The cap this year is, for various reasons, a bit higher than 10,000. It is estimated that 10,224 persons will become conditional permanent residents this year under the EB-5 program. As of May 1, 7,699 of the numbers had been used.
On a per country basis, the numbers break down are as follows:
PRC 6,819
Vietnam 244
Taiwan 83
India 58
South Korea 54
How Many EB-5 Numbers Are Still Available?
From May 1 to September 30, 2015, there are only 2,525 EB-5 numbers left. It is expected that 1,500 of these numbers will be used by persons not from the PRC, and that the rest of the numbers will be used by PRC nationals.
To make this a reality, the State Department retrogressed China's EB-5 priority date by 2 years to May 1, 2013 in the May 2015 Visa Bulletin. The date did not advance in the June 2015 Visa Bulletin, and may not advance until the beginning of the new fiscal year which starts on October 1, 2015. However, this will depend on the usage of EB-5 numbers by non-Chinese nationals this summer.
What Does This Mean for the Future of the EB-5 Program?
The government does not have a clear picture of the number of EB-5 visas which will be used by Chinese nationals. There is a large backlog of pending I-526 petitions. Generally, it takes over one year for the USCIS to approve an I-526 petition.
The EB-5 Regional Center program is not a permanent part of US Immigration Laws. It has been extended every 2 to 3 years since 1993. It is currently due to expire on September 30, 2015.
It is anticipated that in order to alleviate growing backlogs and to secure more money to create jobs in the US, the minimum investment in an EB-5 Regional Center may be raised by Congress from $500,000 to $750,000 later this summer. Legislation has been introduced to make the EB-5 Regional Center program a permanent part of the law and to end per-country quotas.

8. Shusterman's Upcoming Immigration Seminars
Pasadena, CA
June 23, 2015
Topic: TBD
"Immigration for Physicians"
2015 AILA Paralegals Conference
The Venetian Resort Hotel Casino
Las Vegas, NV
August 27-28, 2015
Topic: "Sizzling Hot Topics in Immigration Law"
9. Employers: When H-1B Employees Change Worksite Locations
On May 22, 2015, the USCIS released guidance regarding the AAO's decision in Matter of Simeio Solutions, LLC (4-09-15) that all employers must file amended H-1B petitions when a new Labor Condition Application (LCA) is required due to a change in the H-1B worker's worksite location.
Although an amended H-1B petition is required whenever there is a material change in an H-1B worker's employment, USCIS regulations do not define the term "material change". Matter of Simeio holds that a material change occurs when an H-1B employee moves to a new location outside the geographic area of the LCA specified in the original H-1B petition. Employers whose H-1B employees changed locations before or after this April 9 ruling to outside of the geographic area covered by the previous LCA are now all required to file amended H-1B petitions.
Exceptions apply if : (1) your H-1B employee is moving to a new job location within the same metropolitan statistical area (MSA) or area of intended employment; (2) it is a short term placement for up to 30 days and in some cases 60 days where the employee is still based at the original location; or (3) the employee is only going to a non-worksite location, such as participating in conferences, seminars, or occasional travels for short periods.
If the amended H-1B petition is denied, but the original petition is still valid, USCIS allows the H-1B employee to return to the worksite covered by a prior H-1B petition that remains valid.
Employers may file another amended H-1B petition while an amended H-1B petition is pending as long as every amended petition meets the requirements for the H-1B classification and any requests for extensions of stay. If the H-1B employee's status expires while successive amended petitions are pending, the denial of any petition or request to amend or extend status will result in the denial of all successive requests to amend or extend status.
August 19 is the deadline for pre-May 21 relocations. Employers who have not filed amended H-1B petitions for those employees must file no later than August 19, 2015. For those employers who have not yet filed amended H-1B petitions for workplace location changes that occurred after the ruling but before May 21, 2015 will also have until August 19, 2015 to file an amended petition. For moves to a new geographic location after May 21, 2015, the employer must obtain a new LCA from the Department of Labor and file an amended H-1B petition before relocating the H-1B employee.
Failure to file by the deadline will result in both the employer and H-1B employee being out of compliance and subject to adverse action.
Once the employer files the amended petition, the H-1B employee can immediately begin to work at the new location. You do not have to wait for a final decision on the amended petition for your H-1B employee to start work at the new location.
This ruling affects a lot of employers in the consulting industry, where frequent employee relocations are necessary. Those employers must be especially careful in tracking their H-1B employees' planned moves and make sure a new LCA and amended H-1B petition are filed before August 19, 2015 for pre-May 21 relocations and before they start work at a new location for post-May 21 relocations.

10. Winner of Our May 2015 Immigration Trivia Quiz!
Quiz Removed.
Carl Shusterman
Certified Specialist in Immigration Law, State Bar of California
Immigration and Naturalization Service (INS) Attorney (1976-82)
Member of AILA Board of Governors (1988-97)
Law Offices of Carl Shusterman, 600 Wilshire Blvd., Suite 1550
Los Angeles, CA 90017
Phone: (213) 623-4592 x0, Fax: (213) 623-3720
"I don't think we should put children and vulnerable people into big detention facilities because I think they're at risk. I think that their physical and mental health are at risk,"
– Hillary Clinton
Shusterman's Immigration Update June 2015 – Quick Links
About Us
Back Issues of Our Newsletter
Citizenship
Client Testimonials
Forms Download
Green Cards
Job Search
PERM
Processing Times
Schedule a Legal Consultation
Subscribe to Our Newsletter
Success Stories
Temporary Visas
Visa Bulletin
June 1, 2015
Disclaimer: This newsletter is not intended to establish an attorney-client relationship. All information contained in this newsletter is generalized. Any reliance on information contained herein is taken at your own risk.