Volume Thirteen, Number Nine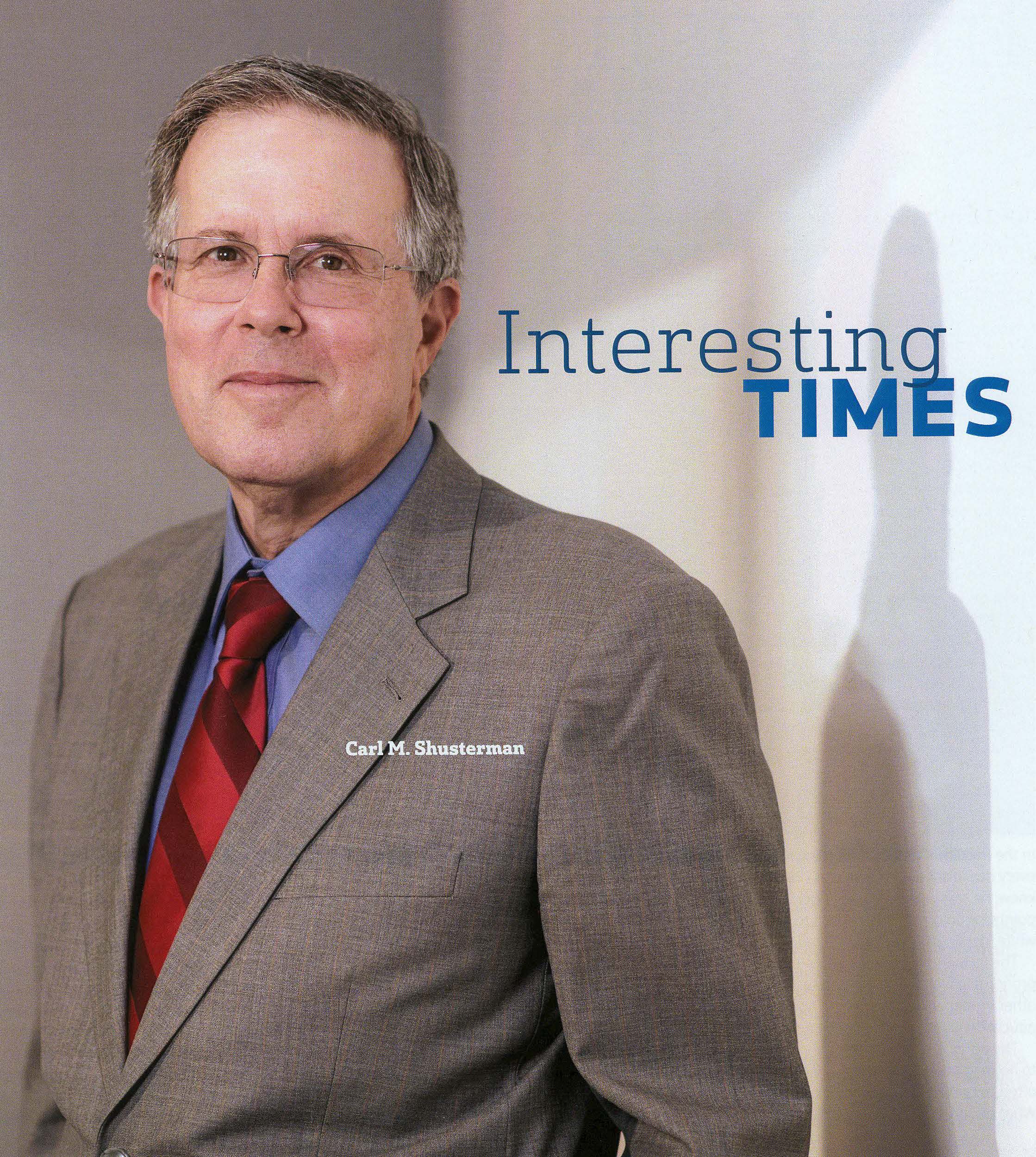 SHUSTERMAN'S IMMIGRATION UPDATE is the Web's most popular e-mail newsletter regarding U.S. immigration laws and procedures with over 40,000 subscribers located in more than 150 countries. It is written by a former INS Trial Attorney (1976-82) with over 30 years of experience practicing immigration law.
Published by the Law Offices of Carl Shusterman, 600 Wilshire Blvd, Suite 1550, Los Angeles, California, 90017. Phone: (213) 623-4592 x0.
Subscribe to our E-Mail Newsletter, join the conversation on our Immigration Facebook Page, follow our Blog Posts and subscribe to our "How-To" Immigration Videos.
Client Reviews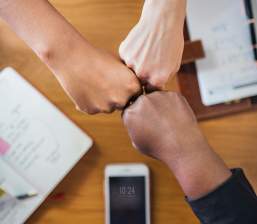 Great Work!
"We are very pleased by the services we get from the Law Offices of Carl Shusterman. Our experience in the past year with all our H1B renewals has been amazing, and we've obtained great results."
- KRG Technologies, Valencia, California
Read More Reviews
Zoom Consultations Available!
Newsletter US Immigration Update October 2008
TABLE OF CONTENTS:
NEWS FLASHES:
Arizona's Employer Sanctions Law– On September 17, the U.S. Court of Appeals for the 9th Circuit has dismissed a legal challenge to the Legal Arizona Workers Act. The Act, which became effective on January 1, 2008, compels Arizona employers to use the government's "E-Verify" program. Businesses which knowingly hire illegal aliens may have their business licenses suspended for a first offense and cancelled for a second offense. Read the complete text of the decision atclass="aligncenter">http://www.ca9.uscourts.gov/ca9/newopinions.nsf/F05A5F67FDA9AEE6882574C7005021AB/$file/0717272.pdf?openelement (Link no longer operational)
DOL Drops "Blanket Audit" on Fragomen's PERM Applications – On September 17, the DOL posted a statement on their web site which, although a bit vague, seems to indicate that their court battle with the Fragomen Law Firm was effectively over:
"The Department has been presented with evidence indicating that prior to its recent audits, many immigration attorneys believed that the Department's rule regarding consideration of U.S. workers did not apply to them unless they represented not only the employer seeking the labor certification, but also the alien for whom the certification was being sought. That interpretation is incorrect, as the Department's recently issued PERM program clarifying guidance makes clear. Nevertheless, the Department will apply the requirements of the consideration rule as interpreted by its recent guidance only to labor certification applications the recruitment for which was begun after August 29, 2008, the date on which the Department's final guidance was issued. All pending audits triggered exclusively by consideration rule concerns are therefore being released and will be processed in accordance with their original filing date."
Later, the DOL made it official. For more information, see the article on our "PERM" page entitled "Labor Department Drops Green Card Audit of Nation's Largest Immigration Law Firm" at

https://www.shusterman.com/perm/#3

Green Card Lottery– Starts at noon, EDT on October 2 and ends at noon, EST on December 1. For more information, see our "Lottery" page at
Immigration Judge Scott Laurent– We are very pleased to announce that, on September 12, another alumni of our law firm was recently sworn-in as an Immigration Judge by Chief Judge David Neal, who worked together with Judge Laurent at our firm! We have no doubt that Judge Laurent has the temperament, expertise and experience to be an excellent Immigration Judge. See
Naturalization Exam Redesigned– On October 1, the new naturalization examination will be administered by the USCIS. Knowing the three branches of government may no longer be enough to become a citizen. What do you say when the examiner asks you "What is the rule of law?" Better see our "Citizenship" page at
Obama on Immigration– Presidential candidate Barack Obama answered a detailed questionnaire stating his views on a variety of immigration-related issues. See

https://www.shusterman.com/pdf/obama908.pdf

Candidate John McCain has yet to answer these questions. As soon as he does, we will post his answers on our website.
Religious Workers– Unless Congress acts quickly, the non-minister special immigrant religious worker program will expire on October 1st.
Visa Bulletin– The October Visa Bulletin came as dismal news to immigrants who "play by the rules". To view the October 2008 Visa Bulletin, see our "Visa Bulletin" page at

https://www.shusterman.com/statedepartmentvisabulletin/

See Topic #1 below for our take on the new Visa Bulletin and what you can do to reverse the retrogression.
1. Retrogression Worse Than Ever – What You Can Do About It!
Persons who have been waiting for years to get their green cards got a rude awakening when the State Department issued the October 2008 Visa Bulletin.
Example: The EB-2 visa numbers for persons born in India and China stood at August 1, 2006 in September, a little over a two-year wait for persons whose jobs require an advanced degree. EB-2 visa numbers had been steadily moving forward. Most observers expected this advancement to continue in October, this being the first month of the government's fiscal year.
However, the retrogression again reared its ugly head in October. The EB-2 numbers for persons born in mainland China regressed over two full years to April Fools Day in 2004, a four and one-half year wait. For Indian nationals, the Visa Bulletin slipped into reverse gear big time regressing from August 1, 2006 to April 1, 2003, a five and one-half year wait.
The EB-3 category for nurses, physical therapists, teachers, computer professionals and others has been unavailable all summer. Try explaining to a beleaguered hospital administrator that temporary visas for nurses no longer exist and that it is impossible to obtain a green card for an RN. Tell an inner city school superintendent that the math and science teachers that he desperately needs did not qualify for the "H-1B lottery" and that permanent resident visas are "unavailable". Ditto to HR managers of IT companies, biotech firms, you name it!
Suffice to say that all of the above persons have been looking forward to the October Visa Bulletin with the same anticipation as kids wait for Santa to come down the chimney with his bundle of presents on Christmas Eve.
Instead, the EB-3 (worldwide) quota for October will be January 1, 2005, a little less than a four-year wait, not exactly what we were all expecting. For persons born in the following countries, the outlook is considerably more dismal: October 1, 2001 (China); July 1, 2001 (India) and July 1, 2002 (Mexico).
Bottom line: our immigration system has completely broken down. Employers cannot be expected to sponsor a needed employee, and then wait five years or more before they can achieve permanent residence. The present situation is unfair to employers, to employees and to governmental employees who must process innumerable requests to renew temporary visas, EAD work permits and advance parole travel permits.
Worst of all, it is a disaster for our already floundering economy. Many of our public schools are disaster areas. The quality of care at thousands of hospitals declines as vacancies for nurses and therapists increase. When companies outsource jobs to other countries, the workers spend their money locally, not in the U.S. What will happen to our national security as top-flight scientists and engineers decide that it is a lot less hassle to immigrate to Europe or the Middle East?
Bear in mind that we are not talking about illegal workers. We are not even talking about dramatically increasing the number of legal immigrants. We are merely asking for the hundreds of thousands of green cards for employment-based immigrants that have been "thrown in the garbage" due to the government's failure to issue the legally-permitted 140,000 EB each year during the past two decades. There is a bill pending in Congress which would allow these green cards to be used now. Why hasn't this bill been enacted into law? There is another bill which would end the ridiculously small "per-country" limitations for EB green cards. Why should large countries like India and China which supply huge numbers of talented scientists and engineers to our country have the same quota limits as tiny countries like Montenegro or Burundi? Does this make any sense at all? The Labor Department has only two occupations on its "Schedule A" list of shortage occupations: registered nurses and physical therapists. There is a bill pending in Congress which would allow 20,000 RNs and PTs to immigrate to the U.S. on an annual basis. Their employers would pay a $1,500 fee for each person sponsored. This fee would be used to train U.S. students as nurses.
Why are all of these bills been enacted into law?
All of these bills have bipartisan support. What will it take to turn these fine proposals into law?
Urge your Member of Congress to co-sponsor these bills and please, let's not wait yet another year to send these bills to the President for his signature.
To members of the public, use the "Write to Congress" icon at the bottom our homepage at
type in your zip code, and you will instantly learn the names and e-mail addresses of your Representative and Senators. Send them an e-mail message right now!
2. Problems with Reforming the BIA and the Immigration Courts
Back in the summer of 2006, after the Board of Immigration Appeals and the Immigration Courts had received scathing criticism from both liberal and conservative Federal Appeals Court judges, then-Attorney General Alberto Gonzales promised that the Department of Justice would "implement new measures to enhance the performance" of these agencies. The Attorney General announced a series of 22 measures to accomplish this goal. They included: (1) Performance Evaluations for Immigration Judges (IJs) and Board members; (2) Immigration Law Exams for newly appointed IJs and Board members; (3) Sanctions Power; (4) Increased Resources; (5) Technological and Support Improvements; and (6) Improvements to Streamlining Reforms. On July 28, 2008, the U.S. Department of Justice (DOJ) issued a detailed 146-page report entitled "An Investigation of Allegations of Politicized Hiring by Monica Goodling and other staff members in the Office of the Attorney General" in which they concluded that certain DOJ employees illegally considered political criteria in selecting Immigration Judges and members of the BIA. Despite this damning report by his office Department, Attorney General Mukasey has stated that he is not planning to terminate any of the people who were improperly selected. Then, on September 8, 2008, the Transactional Records Access Clearinghouse (TRAC) based at the University of Syracuse issued a report entitled "Bush Administration Plan to Improve Immigration Courts Lags". The main findings of the detailed report are as follows:
"In summary, TRAC found that in the two years since the improvement plan was made public the Justice Department has failed to implement measures that would increase oversight of immigration judges, to make the immigration appeals process more rigorous, or to consistently seek funding for additional judges. On the positive side, the agency has substantially completed improvements in other areas, publishing standardized court procedures, assigningsupervisoryjudges to all courts, and providing new resources to supportthe work of immigration judges. In many other cases, however, the improvements have only been partially completed or completed in ways that raise questions about their effectiveness. For example, the agency has assigned an Assistant Chief Immigration Judge to handle all complaints against judges, but has not published information about how the process works and was unable to provide data on how many complaints had been processed."
The EOIR quickly responded with a Fact Sheet entitled "EOIR's Improvement Measures — Progress Overview". However, the EOIR Fact Sheet raises more questions than it answers. For example, in AG Gonzales' memorandum in 2006, he stated that "to ensure that all immigration judges are proficient in the key principles of immigration law, the Attorney General has instructed EOIR to develop an examination testing for familiarity with these principles. Each newly appointed immigration judge and Board member appointed after December 31, 2006, will be required to pass the exam before he or she begins to adjudicate matters. Additional measures directed to improve judges' performance include improved training for immigration judges, Board members, and EOIR staff." Yet, two years later, the EOIR Fact Sheet states that the proficiency examination was first administered to new Immigration Judges in April 2008 and to new Board members in August 2008. The Fact Sheet does not explain the reason for the two-year delay. It does not reveal anything about the nature of the test or the pass-fail rates. Are IJs and Board members given more than one chance to pass the exam? Is it an open-book or a closed-book exam? The EOIR Fact Sheet states that annual performance ratings for Board members began on July 1, 2008 and have not yet began for Immigration Judges. The Fact Sheet does list those of the 22 recommendations which it has complied with, but doesn't explain its failure to comply, in a timely fashion, with many important recommendations. We believe that Immigration Judges are overburdened with cases making it very difficult for them to provide persons with the individual attention that their cases warrant. Too often, the BIA still issues affirmances without opinion. We recommend that readers examine closely the TRAC report which deals with EOIR compliance, and lack of compliance, with each of the 22 recommendations at
http://trac.syr.edu/immigration/reports/194/details.html
The EOIR recently posted a page on their website entitled "Filing a Complaint Regarding an Immigration Judge's Conduct" which we link to from our "Immigration Courts" page at
https://www.shusterman.com/immigrationcourts
3. Students: A Few Practical Alternatives to H-1B Status
Many foreign students graduating from US universities seek temporary employment in the United States in valid H-1B nonimmigrant status. Each year, there is a numerical limit on how many new H-1B petitions can be approved by USCIS. For the past several years, the number of H-1B petitions filed on or about April 1 (the earliest date that new petitions can be filed for the next fiscal year which begins on October 1) has far exceeded the amount of H-1B visas permitted to be issued by statute. There is increasing pressure on Congress by US employers, immigration advocates and others to increase the numerical limit on the H-1B visas. However, for the foreseeable future, it is important to examine what alternatives exist for a foreign student seeking temporary authorization to live and work in the United States once the "H-1B cap" has been reached. In April 2008, DHS published regulations that allow some foreign students to extend their authorized optional practical training (OPT) beyond the normal 12-month maximum, allowing some to extend their work permits until they can be granted H-1B status.
However, if the foreign student is ineligible to extend his OPT work permit; there are a number of other temporary working categories that he should consider. For detailed information about these and other temporary nonimmigrant visa types, see
https://www.shusterman.com/temporaryvisas/
  * Trade NAFTA (TN) Status If a foreign student is a citizen of Canada or Mexico, TN status may be an excellent alternative. As part of the North American Free Trade Agreement (NAFTA), a special temporary work classification was created for expedited admission of Canadians and Mexicans with job offers in the U.S. in over 60 occupations, most of them professional. For a complete list of these occupations, see
https://www.shusterman.com/temporaryvisas/
for foreign nationals with the intent to participate in established, structured, employment-related training programs (both classroom and practical/hands on) which will enhance their professional development/employment outside the United States. See
https://www.shusterman.com/h3trainees.html
* O-1 Persons of Extraordinary Ability O-1 status is reserved for persons of extraordinary ability in the sciences, education, business, or athletics. The O-1 category also applies to aliens who have extraordinary ability in the arts or extraordinary achievement in the motion picture or television industry. See
https://www.shusterman.com/o1extraordinaryability.html
* J-1 Exchange Visitors J-1 status is for exchange visitors sponsored by educational and cultural exchange programs designated by the U.S. Department of State and designed to "promote the interchange of persons, knowledge, and skills in the fields of education, arts, and sciences." J exchange visitors include au pairs, camp counselors, government and international visitors, medical residents and fellows, professors and research scholars, secondary school students, short-term scholars, specialists, summer work travel and trainees. See
https://www.shusterman.com/j1exchangevisitors.html
In "The Argument Left Unsaid About Foreign Students", author Gautham Pandiyan cites a study by the Institute of International Education and concludes:
"at the end of 2005, there were 565,039 international students studying in the United States. Of these students, 48.6 percent were graduate and professional students, who additionally contribute by teaching courses, conducting research for professors, and going on to become key contributors in driving the knowledge-based economy. Due to more aggressive recruitment by other countries, difficulties in getting visas, and hurdles to being able to stay and work after obtaining their graduate degrees, many foreign graduate students are leaving the United States to work in other countries. This is a vital loss to the U.S. economy and undermines America's competitive edge." InsideHigherEd.com March 14, 2008
While the nonimmigrant classifications discussed above are the most common H-1B alternatives for foreign students, this is not meant to be an exhaustive list, nor should it be relied upon for legal advice. To schedule a consultation with an attorney from our office to explore all of your options under U.S. Immigration law, please see
https://www.shusterman.com/schedule-immigration-consultation/
4. Schedule of Upcoming Immigration Law Seminars
October 23-24th
San Antonio, Texas
University of Texas Law School Immigration and National Law
Topics: 8:30am "Of Counsel – Breakfast with the Experts"
3:45pm "Using the Internet to Stay Current with Immigration Laws, Procedures, and Agency Interpretations"
November 7-8th
Puerto Vallarta, Mexico
American Immigration Lawyers Association (AILA) Texas Chapter Fall Conference
Topic: "Child Status Protection Act"
November 13-15th
San Francisco, California
21st Annual AILA California Chapters Conference
Topic: "Federal Court Litigation"
5. Success Story: Using E-Verify to Help a Corporate Client
Employers constantly face dilemmas in hiring and retaining talented employees particularly if these employees are foreign-born. In addition to providing incentives to retain them, employers have to find ways and means to navigate immigration laws and regulations so that the best of these professionals can continue to work for them. The H-1B visa is one of the most widely used employment visa types. However, new H-1B workers are restricted to 65,000 per fiscal year plus another 20,000 with advanced degrees from U.S. universities. Additional information regarding H-1B visas is available from our "H-1B Page" at
https://www.shusterman.com/h1bvisaguide.html
On April 8, 2008, USCIS announced that there were more than enough H-1B petitions filed to meet the congressionally mandated cap (65,000) for fiscal year 2009. USCIS also announced it had received more than 20,000 H-1B petitions filed on behalf of persons exempt from the cap under the "advanced degree" exemption. See
https://www.shusterman.com/h1bvisaguide.html#3
When USCIS receives more petitions than the mandated cap, they rely on a lottery system wherein petitions are randomly selected. If a particular case does not get selected, the employer cannot hire the worker in H-1B status for that fiscal year. For example, for fiscal year 2009, the high-tech giant Google submitted 300 H-1B petitions and received only 90 approvals and 210 rejections.
The number of H-1B petitions so far outstrips the H-1B cap that U.S. employers and foreign students are forced to search for alternatives to the H-1B category. One of our corporate clients filed H-1B applications for foreign-born workers who had obtained undergraduate degrees in engineering from U.S. universities. After obtaining their degrees, they began working for our client using Optional Practical Training ("OPT"). Once a foreign student finishes his degree, he can obtain employment authorization and work in the U.S. in his field for 12 months.
As with many U.S. employers who had filed H-1B petitions for their employees, many of our client's workers were not selected in the H-1B lottery. Our client sought our advice regarding how they might retain these workers. We informed them of a new development. On April 7, 2008, the USCIS published regulations allowing certain foreign-born students who graduated with a Bachelors or an advanced degree from a university in the U.S. to extend their OPT in excess of 12 months. The preamble to the new regulation cites numerous studies showing that the U.S. is not producing enough scientists and engineers. Our country is rapidly losing its lead to other countries which either produce more scientists and engineers, or which do not cap the number of foreign-born scientists and engineers who may be employed in these countries. In order to help the U.S. retain its position as the worldwide leader in these important areas, the government issued this new regulation. See
https://www.shusterman.com/newsletterusimmigrationmay2008.html#2
We identified this new development as an appropriate solution for our client. However, we had to act quickly since the OPT status of these students was due to expire in August 2008. The new regulations require that the employer register for the government's "E-Verify" Program as a precondition for the workers to apply for extensions of their OPT status and receive continued employment authorization for an additional 17 months. To be eligible for an OPT extension, an F-1 student: Must be participating in a 12-month period of approved post-completion OPT, Have successfully completed a degree in science, technology, engineering, or mathematics (STEM) included in the DHS STEM Designated Degree Program List from a college or university certified by the U.S. Immigration and Customs Enforcement's Student and Exchange Visitor Program, Be working for a U.S. employer in a job directly related to the student's major area of study, be working for, or accepted employment with, an employer enrolled in USCIS' E-Verify program. (iii)
* What is the E-Verify Program? E-Verify is a free, internet-based system operated in partnership with the Social Security Administration that helps employers to determine the employment eligibility of newly hired employees. Upon registering for E-Verify, the employer can match the new hires' Social Security Number and other Form I-9 information.
We advised our client regarding the pros and cons of E-Verify program and they decided to enroll in the program. We then extended the OPT status of the employees for an additional 17 months until October 2009. This will allow our client to again submit H-1B petitions on behalf of these workers in April 2009. Hopefully, their petitions will be selected, or perhaps, Congress will increase the "H-1B cap" so that the H-1B lottery will become a thing of the past. Please check with your attorney to determine if the E-Verify Program would be appropriate for your company.
6. Immigration Trivia Quiz: Identify Immigrant Architects
Quiz Removed
7. Ask Mr. Shusterman: Test Your EB Immigration IQ
Unfortunately, too many people choose their immigration attorneys for the wrong reasons and the results are often disastrous. They select an attorney because he speaks the same language that they do, or because he has the biggest advertisement in their newspaper. They often look for the lawyer with the lowest price, and of course, as the old saying goes "You get what you pay for." As the late Rodney Dangerfield used to say, in another context, immigration attorneys "get no respect". Many clients regard immigration attorneys as mere paper pushers. Some potential clients, upon learning that I worked as an INS attorney for six years (1976-82) actually ask me whether I have "good connections". What they should be asking is whether they have good cases! It doesn't hurt to learn a little bit about immigration law before choosing a lawyer, so we have created the means for you to do so. We sincerely believe that better-educated clients will choose better attorneys. A few years ago, we created an online multiple choice exam for physicians entitled "Physicians: Test Your Immigration IQ". See
https://www.shusterman.com/physiciansusimmigration
Tens of thousands of physicians and many of their attorneys have taken this examination and, in the process, learned a lot about immigration laws and procedures as they apply to physicians. Now, with the help of my excellent staff, I decided to create an "Immigration IQ Test" as a regular feature of our newsletter. Are you immigrating to the U.S. through an offer of employment? Then you may want to try your hand at this month's exam: "Employment-Based Immigration: Test Your Immigration IQ" at
Quiz Removed
8. Immigration Government Processing Times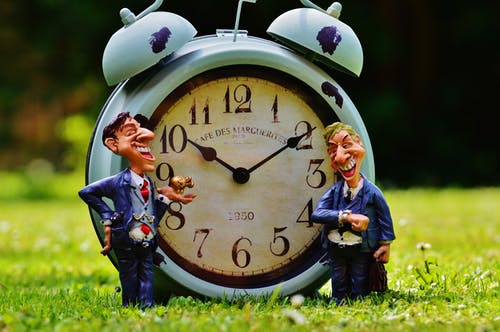 We link to the most recent immigration waiting times for each of the four USCIS Service Centers, the National Benefits Center and the Administrative Appeals Office. We also link to the processing times of all of the 83 USCIS District Offices and Sub-offices. We link to the Labor Department's page entitled "Processing dates for labor certification applications". Finally, we link to the State Department's "Visa Wait Times" page.
9. Chat Transcripts, Audios, Videos and WebCasts Chats
Deleted
10. Winner of the September 2008 Immigration Trivia Quiz
Quiz Removed
We did not receive any correct responses to the quiz until we posted a "hint" on our news ticker during the second week of September.
Here is the letter that we received from our winner:
Dear Mr. Shusterman,
Please find below answers to your September 2008 quiz.
1st picture: Jamie Escalante born in La Paz, Bolivia
2nd picture: Roman Totenberg born in Lodz, Poland
3rd picture: Cesar Pelli born in San Miguel de Tucuman, Argentina
I am an immigrant from India. Came here for my Masters in Engineering few years back. I live in Austin, Texas. I work for an Engineering company as a Project Engineer. Now trying to get my "Green Card" like a lot of my fellow immigrants but stuck in the backlog (like everyone else waiting for PD to get current). My special interests are reading and spending time with family.
To solve the quiz, I had to do some Google searching which eventually led me to the answers. I had seen Cesar Pelli's picture in some magazine earlier (he is an Architect – you can see building models in his picture). I had heard about Jamie but was not sure how he looked like.
I have been a subscriber to the newsletter for a few months now. I use the newsletter as well as the website to get the latest information on immigration. It is extremely helpful.
Thanks,
Saleel Mohidekar
You are very welcome. It was a pleasure speaking with you!
Carl Shusterman
Certified Specialist in Immigration Law, State Bar of California
Former U.S. Immigration & Naturalization Service Trial Attorney (1976-82)
Board of Governors, American Immigration Lawyers Association (1988-97)
Phone: (213) 623-4592 Fax: (213) 623-3720
Law Offices of Carl Shusterman, 600 Wilshire Blvd., Suite 1550
Los Angeles, California 90017
"We at America's Voice would like to offer this challenge to both candidates: Be honest with us. Use the time remaining in your campaigns and the upcoming Presidential debates to tell us your plan for immigration reform. How will you design it, how will you pass it into law, and how will you implement it, so that we can once again be both a nation of immigrants and a nation of laws? We'll be watching."
– Frank Sharry
Executive Director
America's Voice
Newsletter US Immigration Update October 2008 – Quick Links
About Us
Back Issues of Our Newsletter
Citizenship
Client Testimonials
Forms Download
Green Cards
Job Search
PERM
Processing Times
Schedule a Legal Consultation
Subscribe to Our Newsletter
Success Stories
Temporary Visas
Visa Bulletin
September 21, 2008