Volume Twenty Two, Number Four
SHUSTERMAN'S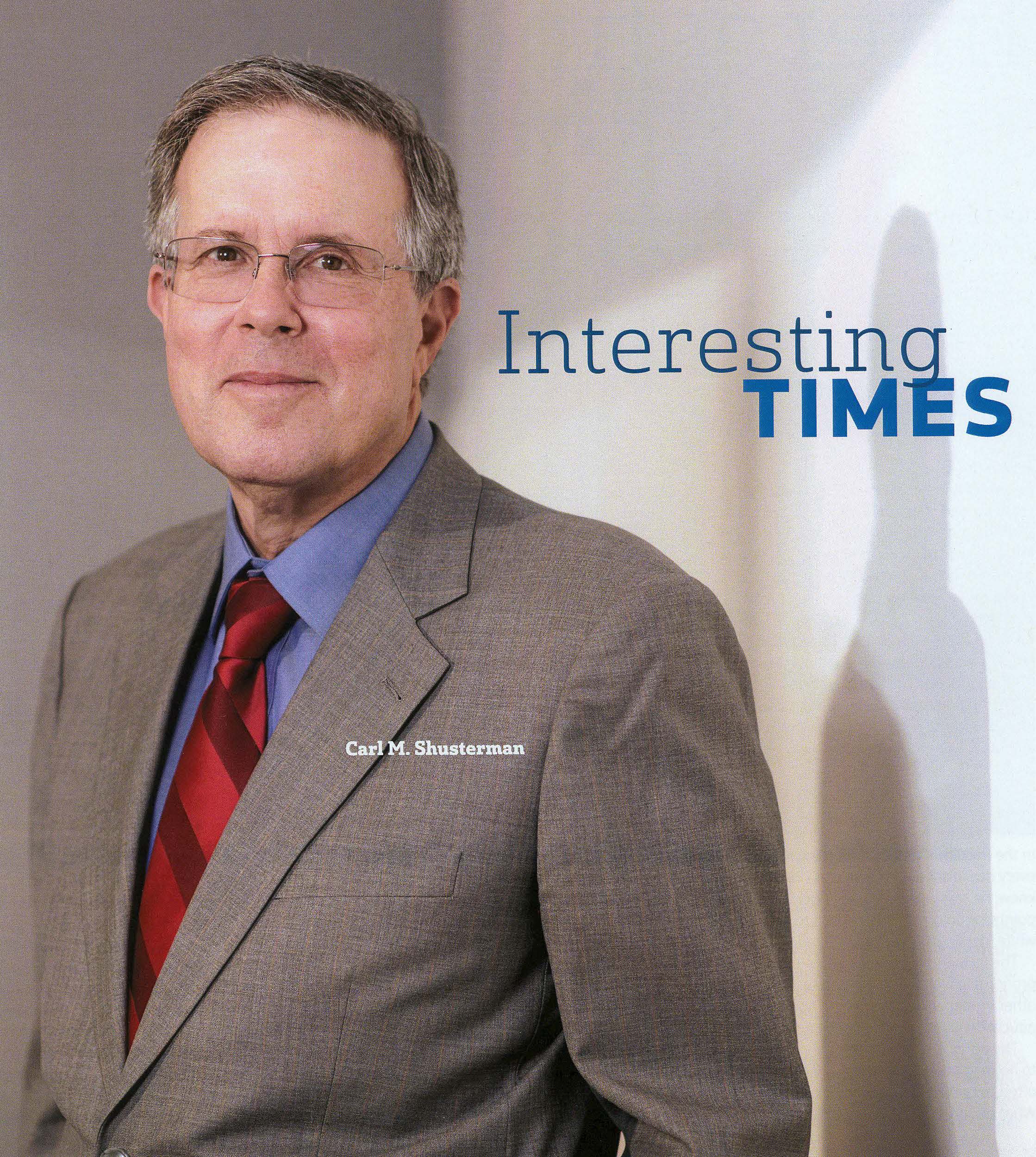 IMMIGRATION UPDATE is the Web's most popular e-mail newsletter regarding US immigration laws and procedures with over 40,000 subscribers located in more than 150 countries. It is written by a former INS Trial Attorney (1976-82) with over 40 years of experience practicing immigration law.
Published by the Law Offices of Carl Shusterman, 600 Wilshire Blvd, Suite 1550, Los Angeles, California, 90017. Phone: (213) 623-4592 x0.
Want to keep up to date with the latest changes in immigration laws, procedures, processing times and forms? Subscribe now to our Immigration Newsletter, join the conversation on our Facebook Page, follow our Blog Posts and subscribe to our "How-To" Immigration Videos.
Client Reviews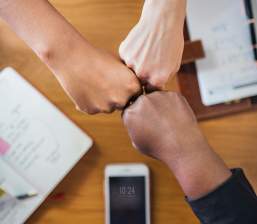 Great Work!
"We are very pleased by the services we get from the Law Offices of Carl Shusterman. Our experience in the past year with all our H1B renewals has been amazing, and we've obtained great results."
- KRG Technologies, Valencia, California
Read More Reviews
Zoom Consultations Available!
Shusterman's Immigration Update April 2017
TABLE OF CONTENTS:
1. Trump Fails to Deliver on H-1B Visa Reform
2. EB-5 State of Affairs
3. Ask Mr. Shusterman: How to Cope with the Suspension of Premium Processing for H-1B Petitions
4. State Department Visa Bulletin for April 2017
5. Immigration Government Processing Times
6. Success Story: O-1 Visa for a Promising Young Doctor
7. Immigration Trivia Quiz: Immigration: True or False?
8. Shusterman's Upcoming Immigration Seminars
9. Jobs & Green Cards for RNs & MedTechs: Free Legal Help!
10. Winner of Our March 2017 Immigration Trivia Quiz!
NEWS FLASHES:
USCIS Suspends H-1B Premium Processing, Blames Backlog – The decision to suspend premium processing for H-1B petitioners is being blamed on growing USCIS backlogs. It will affect some people seeking H-1B status who are in need of this fast-track system. Computerworld quotes Attorney Carl Shusterman in this article.
EAD Validity Extended for TPS El Salvador Beneficiaries – USCIS is automatically extending the validity of certain EADs issued under Temporary Protected Status (TPS) for El Salvador for an additional 6 months. On July 8, 2016, DHS announced the extension of the designation of El Salvador for TPS for a period of 18 months. With that extension, DHS also automatically extended the validity of EADs issued under TPS El Salvador for 6 months, through March 9, 2017. To avoid gaps in work authorization, USCIS is now automatically extending the validity of those EADs for an additional 6 months, through September 9, 2017.
ICE's "Declined Detainer Outcome Report" – As required by President Trump's interior enforcement Executive Order, ICE has issued the first weekly Declined Detainer Outcome Report, which lists jurisdictions which have declined ICE detainers or requests for notification, and includes the associated individual's citizenship, detainer issued and declined dates, and criminal charges.
1. Trump Fails to Deliver on H-1B Visa Reform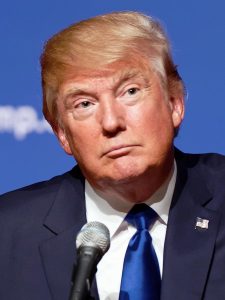 Despite President Trump's campaign promises, the H-1B visa lottery will continue exactly as in years past beginning on April 3.
Between 200,000 and 300,000 petitions will be filed during the first week of April. The biggest winners will be Indian companies like Tata, Infosys and Wipro which often supply IT workers making low salaries to US employers. In some cases, these workers are brought to the US to replace American computer professionals who are forced to train their low-cost replacements.
This is a terrible abuse of a program which was designed to bring the best and the brightest talent to US shores.
Here are a few simple ideas to reform and improve the H-1B program:
Put Foreign-Born US University Graduates at the Beginning of the Line
If a foreign-born student who graduates from a university in the US with a Bachelors, Masters or Doctorate degree gets sponsored by a US employer with a salary equivalent to his/her US counterparts, he/she should be able to obtain an H-1B visa without having to go through a random lottery.
Too many foreign-born student graduates are being forced to leave the US because they are unable to get H-1B visas because of the lottery.
Limit the Number of H-1B Workers Who Can Be Sponsored by Foreign Job Shops
The biggest "winners" in the H-1B lottery are foreign-based job shops who file tens of thousands of H-1B petitions each year and then pass the costs of doing so to the US employers who they contract with.
For each H-1B programmer sponsored by a foreign job shop, one teacher sponsored by a local school system or one cancer researcher is unable to work in the US.
Limit these job shops to 50 or less H-1B petition filings each year, and this problem will go away.
The aim of the H-1B program should be to bring talented foreign-born professionals to the US who will be sponsored for green cards. IT workers sponsored by job shops are seldom sponsored for green cards. They usually must return to their countries.
Once the job shops are no longer permitted to file an unlimited number of H-1B petitions, the number of petitions submitted will fall substantially, and there will no longer be a need to limit the number of petitions which can be granted annually. Let the market, not the government, determine how many H-1B petitions can be granted.
2. EB-5 State of Affairs
by Attorney Belma Chinchoy
2017 has seen a flurry of activity in the EB-5 Immigration Investor Program. Given that EB-5 program changes are long overdue, we expected to see policy changes this year. However, much of the proposed changes were not what we anticipated and did not come through the predicted channels.
In January, the Department of Homeland Security (DHS) acted via two separate proposals – an Advanced Notices of Proposed Rulemaking (DHS Docket No. USCIS-2016-0008) and a Notice of Proposed Rules (DHS Docket No. USCIS-2016-0006). The latter addressed important issues in the EB-5 program, including the Regional Center designation process as well as the hot button issues of investment amounts and targeted employment areas (TEA).
Most EB-5 stakeholders agree that changes to these aspects of the EB-5 program are imminent but few projected these updates to come from the DHS, or for those proposed changes to be so drastic. The planned alterations take away the states' ability to designate TEAs and significantly increase minimum investment amounts to $1.8M and $1.35M. The DHS will accept written comments on both proposed rules through April 11, 2017. There is no time limit on the amount of time the DHS can take to review the received comments and publish a final rule.
The much expected action from the Congress regarding the EB-5 program is yet to come. The overall EB-5 Regional Center program is set to expire on April 28, 2017 and, at this point, it seems unlikely that the Congress will act to change the EB-5 program before the forthcoming sunset date. However, this is not to say that the Congress has forgotten about the EB-5 program. On March 17, Senate Judiciary Committee Chairman Chuck Grassley (R-Iowa) and Senator Patrick Leahy (D-Vt.) sent a letter to the US Chamber of Commerce and the Real Estate Roundtable, notifying them (and others in the EB-5 industry) that the EB-5 program requires meaningful redesign by the Congress in order to correct many of its "flaws" not the least of which are, in the Senators' words "widespread fraud, national security concerns, and abused economic incentives."
The Senators' letter was prompted by an alleged "backroom 'deal' that undercuts the many good-faith efforts [the Congress has] made during the past two years." The letter, which can be found on Senator Grassley's webpage, goes on to say:
"From what we have been told, this so-called 'deal' does not advance Congress's goals for this program and instead is merely aimed at pre-empting the new rules. It should go without saying that Congress is not bound by any deal that industry officials may have made. Our interests are preserving the integrity of our immigration system and the well-being of the American people. We will reject out of hand any window-dressing reforms that attempt to preserve the status quo."
The Senators' commitment to reforming the EB-5 program is evident; however, it is unclear how much desire the entire Congress has for doing so and when such reform may take place.
Without a Congressional overhaul of the EB-5 program, we are left with incomplete reforms from the DHS and USCIS, the agency tasked with administering the EB-5 program. These piecemeal changes often come in the form of surprising policy announcements made casually and somewhat inconspicuously on the USCIS website (i.e., Policy Manual), on EB-5 Stakeholders Conference Calls or via email.
On the most recent stakeholders call on February 3, IPO Division Chief Lori Mackenzie explained that Regional Center geographic area expansion must be approved before I-526 petitions can be filed. While mentioned offhandedly, this is an important change from USCIS' previous written policy which gives EB-5 regional center applicants an option to seek approval for geographic area expansion. The widely-followed comprehensive EB-5 Policy Memorandum of May 31, 2013 specifically instructed applicants that a formal amendment to a Regional Center designation is not required where the amendment only concerns the geographic area or economic industries. The new rule contradicts this policy and requires that regional centers not only formally apply for an expansion of geographic area but also receive an approval from USCIS before any I-526 petitions may be filed. This new rule was published in the Policy Manual and became effective on December 23, 2016.
The update has made many EB-5 projects fall out of compliance and left the project principals scrambling for ways to preserve their projects and protect the investors' filed petitions. We expect litigation will ensue if USCIS does not change the new policy's effective date.
Most recently, on March 21, 2017, USCIS sent an email to EB-5 Stakeholders announcing the launch of an EB-5 Regional Center Compliance Audit Program. The email instructed that "Regional center compliance audits are an additional way to enhance program integrity and verify information in regional center applications and annual certifications. These audits will verify compliance with applicable laws and authorities to ensure continued eligibility for the regional center designation. For example, the audit team: Reviews applications, certifications, associated records, and information on the regional center; Verifies supporting documents, submitted with the application(s) and in the annual certification(s); Conducts site inspections; and Interviews personnel to confirm the information provided with the application(s) and annual certification(s)."
While these recent developments confirm that changes to the EB-5 program are imminent, they also indicate that a well-coordinated and comprehensive change of the program is unlikely. We are doing the best to stay vigilant regarding the ever-changing rules so we can advise our clients, and ensure the EB-5 program continues to provide a meaningful vehicle through which foreign nationals can invest in US businesses and secure permanent residence in the US.
3. Ask Mr. Shusterman : How to Cope with the Suspension of Premium Processing for H-1B Petitions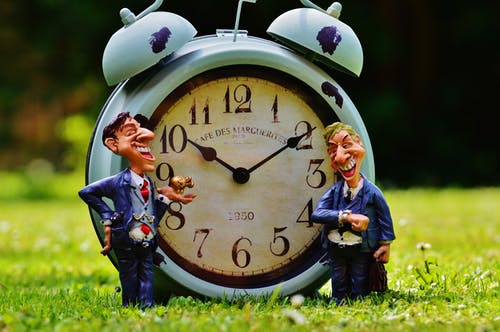 On March 3, the USCIS announced that starting April 3, 2017, there will be a temporary suspension of premium processing requests for H-1B petitions. The suspension may last up to 6 months.
The memo states that the reason for this suspension is to allow the USCIS to act on long pending H-1B petitions and H-1B extension of status applications.
Below, we describe how the new memo will affect various types of employees and employers:
Cap-Exempt H-1B Petitions
Although the suspension of premium processing is scheduled to start on the same day that employers may file H-1B petitions which are subject to the 85,000 cap, the memo states that the suspension applies to cap-exempt H-1B petitions in addition to those which are subject to the numerical cap.
Cap-exempt employers include universities and government and non-profit research institutions. If these institutions wish to hire a foreign-born researcher or professor, we recommend that they submit their H-1B petitions with a request for premium processing prior to the April 3 deadline.
IMGs and Canadian Physicians
The memo ignores the fact that there are many International Medical Graduates (IMGs) who will be completing their medical residencies and fellowships in the US at the end of June using J visas.
Hundreds of these IMGs are in the midst of the J waiver process. They are scheduled to start treating patients at the Veterans Administration or in medically-underserved areas across the US in July.
However, without premium processing, they may have to wait until the summer is over before their H-1B petitions are approved in order to work.
In the meantime, their patients will be deprived of medical care, and the IMGs must either return to their home countries or remain in the US without working.
However, if their J waiver applications have been recommended by the State Department, we recommend that their employers file H-1B petitions with a request for premium processing prior to April 3.
For IMGs who did their residencies/fellowships in the US using cap-exempt H-1B status, they will have to be selected in the H-1B lottery in order to work for a cap-subject employer. If their H-1B petition is not selected, we recommend that they seek employment with a cap-exempt employer. The same is true for Canadian physicians.
Students with Optional Practical Training (OPT)
F-1 students who are working using post-graduation Optional Practical Training (OPT) or STEM-OPT which will expire prior to October 1, 2017 should have their employers file H-1B petitions on their behalf during the first week of April.
While an H-1B petition and a request for a change of status are pending, they can continue to work during this "cap-gap" period.
Their biggest problem is not the suspension of premium processing, but the H-1B cap which insures that only a minority of them will be selected in the lottery to work in H-1B status.
Requesting Expedited Processing
Even in the absence of premium processing, employers may request expedited processing of H-1B petitions which satisfy at least one factor on the USCIS' Expedite Criteria page.
With regard to expedited processing, the agency states as follows:
"It is the petitioner's responsibility to demonstrate that they meet at least one of the expedite criteria, and we encourage petitioners to submit documentary evidence to support their expedite request.
"We review all expedite requests on a case-by-case basis and requests are granted at the discretion of the office leadership."
The expedite criteria list is as follows:
Severe financial loss to company or ​person​;​
Emergency situation;​
Humanitarian reasons;​
Nonprofit organization whose request is in furtherance of the cultural and social interests of the US​;​
Department of Defense or ​n​ational ​i​nterest ​s​ituation (These particular expedite requests must come from an official U.S. government entity and state that delay will be detrimental to the government.);​
USCIS error; or​
Compelling interest of USCIS.​
Changing Employers
A person in H-1B status who is working for Employer A and wishes to transfer to Employer B is in good shape despite the suspension of the premium processing.
As soon as an H-1B petition filed by Employer B is received by the USCIS, the person can begin working for the new employer while the petition is pending.
However, a person who needs to change status and be sponsored by a new employer in H-1B status is not so fortunate. If the new employer is subject to the H-1B cap, the petition will have to go through the lottery, or if the employer is cap-exempt, it will take many months before the worker can transfer to the new employer.
Extensions of H-1B Status
We recommend that employers submit applications for extension of status 180 days before the expiration date of the H-1Bs of their employees.
Persons with pending H-1B extensions are allowed to continue working for their employers for 240 days after their present H-1B status is set to expire.
However, if the person needs to travel abroad, he/she will need to get a new H-1B visa in order to be able to return to the US.
Employers Sponsoring H-1B Workers
Employers need to plan ahead, but the current H-1B system prevents them from doing so. The suspension of premium processing promises to make things even worse.
A brief digression: When I left the Immigration Service in the 1980s and started working in private practice, there was no limit to the number of H-1B workers who could be sponsored. There was no such thing as a Labor Condition Application and there were no posting requirements. Further, there was no need for employers to pay an extra $1,225 for premium processing since our INS District Office offered same-day H-1B adjudications. The Immigration Act of 1990 changed all that, and this year's suspension of premium processing for H-1B petitions makes things even more uncertain for employers.
It is hard to run a business when you must pay a fee and submit paperwork for an employee 6 months in advance and who you are allowed to hire is determined by a random lottery. Last year, employers filed over 236,000 H-1B petitions for 85,000 foreign-born professionals.
And since most H-1B workers can not begin employment until October 1, many employers have been forced to pay an extra fee for premium processing on each petition in order to know which persons have been approved to work for them. The suspension of premium processing will further hamper employers from being able to plan ahead.
If possible, employers may want to consider other types of temporary working visas and sponsoring employees in OPT or STEM-OPT status directly for green card, bypassing the H-1B lottery.
For some, a better option may be to set up shop in Vancouver or Toronto.
4. State Department Visa Bulletin for April 2017
EMPLOYMENT CATEGORIES
The worldwide employment-based preference categories all remain current except for EB-3 which advances by 2 1/2 months to February 15, 2017.
However, the outlook remains bleak for persons born in India, China and the Philippines due to per-country quotas.
India EB-2 moves ahead by 3 weeks while India EB-3 moves ahead 2 days to March 24, 2005.
China EB-2 advances by 1 month while China EB-3 jumps forward 5 months. China EB-5 moves forward by 3 weeks.
Philippines EB-3 moves forward by 6 months to September 15, 2012.
The EB-4 category for persons born in Mexico, El Salvador, Guatemala and Honduras remains frozen.
The following chart tells the story of the EB numbers in detail:
A. APPLICATION FINAL ACTION DATES FOR EMPLOYMENT-BASED PREFERENCE CASES
| | World | China | El Salvador, Guatemala, Honduras | India | Mexico | Philippines |
| --- | --- | --- | --- | --- | --- | --- |
| 1st | Current | Current | Current | Current | Current | Current |
| 2nd | Current | 1-15-13 | Current | 6-22-08 | Current | Current |
| 3rd | 2-15-17 | 8-15-14 | 2-15-17 | 3-24-05 | 2-15-17 | 9-15-12 |
| Unskilled | 2-15-17 | 3-01-06 | 2-15-17 | 3-24-05 | 2-15-17 | 9-15-12 |
| 4th | Current | Current | 7-15-15 | Current | 7-15-15 | Current |
| 5th | Current | 5-22-14 | Current | Current | Current | Current |
B. DATES FOR FILING OF EMPLOYMENT-BASED VISA APPLICATIONS– These dates indicate when immigrant applicants can send adjustment of status applications without having to wait for their priority dates to become current.
| | World | China | India | Mexico | Philippines |
| --- | --- | --- | --- | --- | --- |
| 1st | Current | Current | Current | Current | Current |
| 2nd | Current | 3-01-13 | 4-22-09 | Current | Current |
| 3rd | Current | 5-01-14 | 7-01-05 | Current | 9-01-13 |
| Unskilled | Current | 8-01-09 | 7-01-05 | Current | 9-01-13 |
| 4th | Current | Current | Current | Current | Current |
| 5th | Current | 6-15-14 | Current | Current | Current |
FAMILY-BASED CATEGORIES
The family-based categories in the visa bulletin are as follows:

An applicant's priority date is the day that the government received the I-130 Petition. For more on family-based visas and how you can shorten your application time, see Attorney Shusterman's video near the top of this page.
VISA BULLETIN – FAMILY
Two of the worldwide family-based priority dates jump forward: F-1 unmarried adult sons and daughters of US citizens by 4 1/2 months to October 15, 2010 and F-4 siblings of US citizens by 2 1/2 months to May 8, 2004. The other worldwide categories each advance by 3 or 4 weeks.
All of the Philippine categories advance by 1 to 6 weeks.
For persons born in Mexico, each of the categories inch forward between 1 and 4 weeks.
The F4 category for siblings advances 3 weeks for persons born in India.
The following charts tell the story in detail:
A. APPLICATION FINAL ACTION DATES FOR FAMILY-SPONSORED PREFERENCE CASES–
| | World | China | India | Mexico | Philippines |
| --- | --- | --- | --- | --- | --- |
| 1st | 10-15-10 | 10-15-10 | 10-15-10 | 5-22-95 | 1-15-06 |
| 2A | 6-08-15 | 6-08-15 | 6-08-15 | 5-22-15 | 6-08-15 |
| 2B | 9-15-10 | 9-15-10 | 9-15-10 | 12-22-95 | 6-15-06 |
| 3rd | 5-15-05 | 5-15-05 | 5-15-05 | 1-08-95 | 9-15-94 |
| 4th | 5-08-04 | 5-08-04 | 8-15-03 | 6-15-97 | 9-08-93 |
B. DATES FOR FILING FAMILY-SPONSORED VISA APPLICATIONS– These dates indicate when immigrant applicants can send adjustment of status applications without having to wait for their priority dates to become current.
| | World | China | India | Mexico | Philippines |
| --- | --- | --- | --- | --- | --- |
| 1st | 1-01-11 | 1-01-11 | 1-01-11 | 6-01-95 | 5-01-06 |
| 2A | 11-22-15 | 11-22-15 | 11-22-15 | 11-22-15 | 11-22-15 |
| 2B | 2-8-11 | 2-8-11 | 2-8-11 | 6-01-96 | 2-01-07 |
| 3rd | 8-22-05 | 8-22-05 | 8-22-05 | 5-01-95 | 1-01-95 |
| 4th | 7-01-04 | 7-01-04 | 5-01-04 | 12-01-97 | 4-01-94 |
5. Immigration Government Processing Times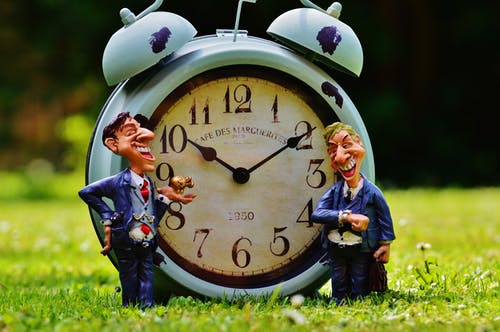 We link to the most recent immigration waiting times for each of the four USCIS Service Centers, the National Benefits Center and the Administrative Appeals Office. We also link to the processing times of all of the 83 USCIS District Offices and Sub-offices. We link to the Labor Department's page entitled "Processing dates for labor certification applications". Finally, we link to the State Department's "Visa Wait Times" page.
6. Success Story: O-1 Visa for a Promising Young Doctor
A leading medical center for burn treatment was desperately searching for the right candidate to fill their need for an Acute Burn and Reconstructive Surgeon. The center treats the highest percentage of work-related burns in the country, and provides essential care for a wide range of patients, from small to catastrophic burn victims. The demand was high, but they were having trouble finding a surgeon with the experience and skill to join their team.
That is, until they met Dr. P.
Dr. P was a bright young foreign-born physician who had dedicated his career thus far to burn and reconstructive surgery. He had completed prestigious fellowships in both burn surgery and hand reconstruction. Having spent time volunteering in Mexico, he was fluent in Spanish, making him an ideal candidate to serve their patients. He had also conducted important research, won medical teaching awards, and showed promise of becoming one of the top surgeons in the world in his area of expertise.
There was just one problem: they couldn't hire him. Dr. P had studied in the US on a J-1 visitor exchange visa, and was obligated to return to his home country for 2 years. The burn center needed Dr. P, but they simply could not wait 2 years. At the same time, his home country did not have medical research and treatment opportunities fit for him. Returning home would mean putting his career on hold.
Often in this situation, physicians can try to waive the J-1 requirement and stay in the United States. The most common ways to obtain this waiver are through an Interested Government Agency Waiver (granted for treating veterans or practicing in a medically-underserved area) or a Hardship Waiver. However, neither of these options were available here. The burn center is located in California which is one of the few states that does not sponsor specialists for Interested Government Agency Waivers. Dr. P, having no family members who are US citizens or green card holders, did not qualify for a hardship waiver. Unsure of how to proceed, the burn center approached our law firm for answers.
Physicians who perform critical roles in the medical field and/or have contributed groundbreaking research can apply to work in the US under O-1 extraordinary ability visa. It is unnecessary to obtain a J waiver in order to qualify for an O-1 visa. However, O-1 visas are reserved for individuals who are at the top of their fields and have been recognized nationally or internationally for their achievements. To qualify, the person must be coming to the US to work in his or her area of extraordinary ability or achievement. There is no annual cap on the number of O visas which may be granted, so this was Dr. P's best hope.
We began to prepare Dr. P's case for an O-1 visa. However, there was a serious obstacle. Physicians who qualify for an O-1 visa usually have numerous publications to their name. In the past, our approved clients have typically provided a list of dozens of articles, papers, and books that had been published in prestigious medical journals. Dr. P, because of his youth, had yet to publish to this extent. He was working on revolutionary research in peripheral nerve regeneration, but the conclusions of this work were still forthcoming. Dr. P had only two articles, one book chapter, and a handful of citations to provide as evidence for his scientific contributions to the field. In most cases, this would not be enough.
We adopted an alternate strategy. According to a 2008 New York Times article, dermatology had once been among the least popular medical disciplines, yet today it is the most competitive and fastest-growing specialty among medical students. Private dermatology practice comes with the promise of a comfortable salary and a relatively low-risk job. However, many of those who are currently specializing in skin problems do not want to treat the decidedly un-glamorous aspects of the field, like acute burns. Dr. P's dedication to this area made him a perfect fit for the burn center. Focusing our case instead on this set of facts, we were able to prove that Dr. P was indeed being employed in a critical capacity for a leading organization in the field of burn medicine.
The burn center's O-1 petition for Dr. P was approved, and deservedly so. He will be able to work in the US for the next 3 years or more as a Physician of Extraordinary Ability. His remarkable skills ensure that he will fill his important position at the burn center with distinction, and work as the field-changing specialist.
Though Dr. P has received an O-1 visa, his 2-year foreign residence requirement has not disappeared. However, with the extra 3 years to spare, Dr. P now has the chance to widely publish his pioneering research. The burn center is currently better meeting the needs of their community with the help of this extraordinary surgeon whose career will no doubt make a difference in the lives of his patients for years to come.
7. Immigration Trivia Quiz:
Quiz Removed.
8. Shusterman's Upcoming Immigration Seminars
Federal Bar Association
Immigration Law Section
Annual Conference
Denver, CO
May 12-13, 2017
Time: 8:30-9:45am
Free Legal Consultations for Students
UCLA
Los Angeles, CA
May 15, 2017
Time: TBD
AILA Annual Conference
New Orleans, LA
June, 2017
Time: TBD
Legal Specialist Exam in Immigration Prep Course
Pincus Professional Education
Double Tree Hotel, Downtown
120 South Los Angeles Street
August 24 & 25, 2017
Time: TBD
9. Jobs & Green Cards for RNs & MedTechs – Free Legal Help!
Are you a Registered Nurse or a Medical Technologist who is looking for a job in the US?
What if you could find a job, a work visa and green cards for you and your family in the US? And what if the cost to you for all of this was zero?
Hard to believe? Let me explain:
Our law firm represents over 100 hospitals across the country. And the nurse shortage is coming back.
Our hospitals are in need of hundreds of RNs as well as Medical Technologists and other healthcare professionals. They are looking for both US and foreign-born RNs, and they will pay all of our attorneys' fees, USCIS filing fees and more!
We have a video and a web page for those who are interested in applying for employment and sponsorship.
If you are a foreign nurse or a medical technologist and need a job in the US and the job requires a work visa and/or green card, please do the following:
Send an e-mail message to egarcia@shusterman.com
In your message, please provide the following information:
1. Have you passed the NCLEX exam?
2. Do you have a current RN license in the US? If so, from what state(s)?
3. Have you taken and passed the IELTS or TOEFL exam?
4. Do you have a valid VisaScreen certificate?
5. Do you have any immediate family members accompanying you to the United States (spouse and children)?
6. Have you ever been petitioned by any US sponsor and hold an old priority date? If so, what is your priority date?
7. If you are present in the US, what is your current immigration status?
8. What is your RN background (area of expertise)?
9. What is your country of birth?
10. What is your country of citizenship?
11. What is your phone number?
If you are a CLS, please amend the above questions accordingly.
We will forward your response to our hospitals, and if they are interested, they will contact you. Please do not contact our law firm until after you hear from one of our hospitals.
We look forward to helping you!
10. Winner for March 2017 Immigration Trivia Quiz!
Quiz removed.
Carl Shusterman
Certified Specialist in Immigration Law, State Bar of California
Immigration and Naturalization Service (INS) Attorney (1976-82)
Member of AILA Board of Governors (1988-97)
Law Offices of Carl Shusterman, 600 Wilshire Blvd., Suite 1550
Los Angeles, CA 90017
Phone: (213) 623-4592 x0, Fax: (213) 623-3720
"Most local police departments have made a concerted effort to improve the way they handle cases involving racial and ethnic minorities. That's not the dynamic among the federal agencies that do federal immigration enforcement."
– Attorney Eugene Iredale
Represents the family of Anastacio Hernandez who was beaten to death by CBP officers
CBP paid the family $1 million
Shusterman's Immigration Update April 2017 – Quick Links
About Us
Back Issues of Our Newsletter
Citizenship
Client Testimonials
EB-5 Investors
Forms Download
Green Cards
Job Search
PERM
Processing Times
Schedule a Legal Consultation
Subscribe to Our Newsletter
Success Stories
Temporary Visas
Visa Bulletin
March 29, 2017