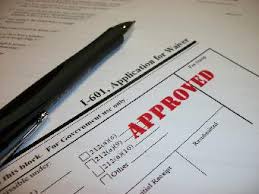 Do you need a Fraud Waiver?
You may if you, by fraud or willful misrepresentation of a material fact, have sought to procure, or have procured a visa, other documentation, or admission into the US or other benefit under US immigration laws.
You may have omitted certain information on a previous application for a visa or a green card. You may have failed to reveal that you were married. The possibilities are endless. Fraud is lifetime bar to being admitted to or remaining in the US.
I-601 Fraud Waivers
However, the government may waive your fraud if your spouse or parent is a US citizen or a green card holder, and if you were not granted a waiver, these relatives would suffer extreme hardship. Note that fraud waivers are more limited than section 212(h) criminal waivers. Unlike 212(h) waivers, in deciding fraud waivers, hardship to your children is not considered.
Client Reviews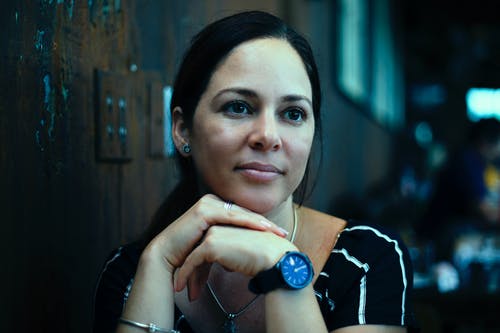 Highly Ethical, Professional, Trustworthy and Attentive
"We hired an immigration attorney from the Law Offices of Carl Shusterman when my husband faced deportation proceedings. He had a tremendously complicated case, yet they were able to reopen it by the BIA and follow through to finish by acquiring a green card for him. His attorney was Jennifer Rozdzielski. She is highly ethical, professional, trustworthy, and attentive. Jennifer made our dreams come true by helping keep our family together. Would highly recommend."
- Anna, Los Angeles, California
Read More Reviews
Zoom Consultations Available!
How Do You Apply for a Fraud Waiver?
In order to apply for a fraud waiver in the US, you need to submit form I-601 and extensive documentation to the USCIS, or if you are in removal proceedings, to the Immigration Judge. If you applying abroad, submit these materials to the US Embassy or Consulate where your interview takes place.
A fraud waiver cannot be granted to a person who falsely represents, or has falsely represented himself to be a citizen of the US for any purpose or benefit under the immigration law.
What is Extreme Hardship?
Extreme Hardship Factors include
LPR/USC family ties in the U.S.;
Qualifying relative's family ties outside the U.S.;
Country conditions in country of relocation and qualifying relative's ties there;
Financial impact of departure; and
Significant health conditions, particularly when tied to unavailability of suitable medical care in country of relocation.
Judicial Review of Fraud Waiver Denials
INA § 212(i) provides that no court has jurisdiction to review a decision whether to grant or deny a discretionary waiver.
But under INA § 242(a)(2)(D), courts retain jurisdiction to review constitutional claims or questions of law raised in a petition for review of a final order of removal filed in the federal judicial circuit in which immigration court proceedings were completed. Thus, if an person placed in formal removal proceedings applied for a § 212(i) waiver (e.g., with an adjustment application), the individual may challenge the denial of that waiver in a petition for review of a final removal order that raises constitutional or legal questions (e.g., whether the person is statutorily eligible to apply for a waiver).
For that reason, reviewing courts have considered challenges to § 212(i) waiver denials in some cases.
Resources for Applying for a Fraud Waiver
Fraud Waiver – Success Story
Below is an example of how we were able to prevent one of our clients from being deported by getting her a fraud waiver in Immigration Court:
Over 10 years ago, Mrs. Mali (not her real name) made a serious mistake. When she was denied a temporary visa to visit the U.S., she purchased a fraudulent visitor's visa and corresponding passport under a phony name. She entered the United States without any trouble. The picture on the false passport was her own and, with it, she began a life here. She began working and eventually fell in love and got married to a U.S. citizen. She never thought that the manner of her entry would give her immigration problems.
However, Mrs. Mali ran into trouble when she applied for a green card through marriage. The application for adjustment of status asks the applicant for how he or she entered the U.S. and if she used any other names. On the form, she admitted that she had entered with a fraudulent visitor's visa. She probably would have fared worse if she had omitted this information, which would suggest that she had entered without inspection-an application for adjustment of status's death sentence, so to speak.
Mrs. Mali was denied a green card at her interview. The USCIS told her attorney at the time that Mrs. Mali needed to file an I-601 application to waive her fraudulent entry into the U.S.
Decades of Immigration Experience Working for You
What Can We Help You With - Videos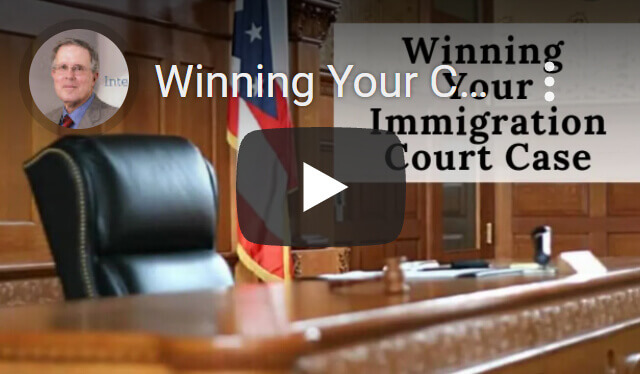 Winning Your Case in Immigration Court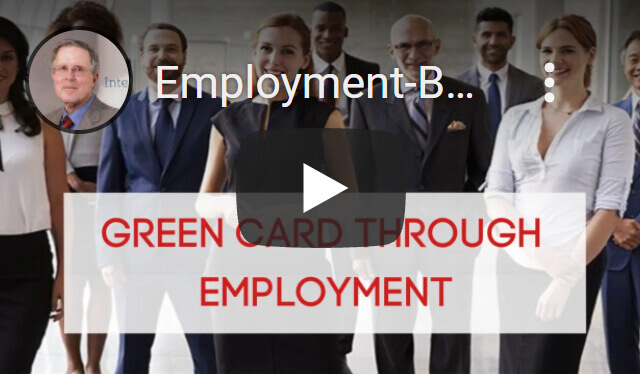 Green Cards through Employment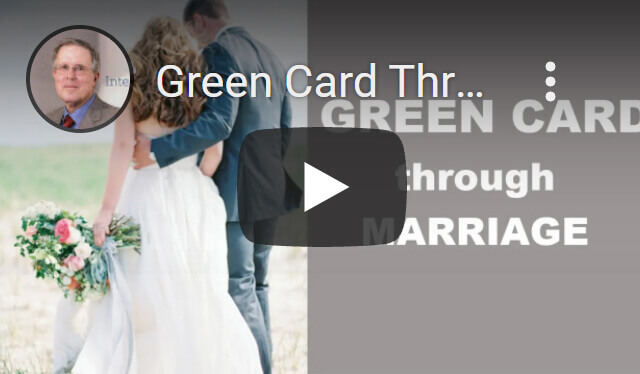 Green Card through Marriage
---
Carl Shusterman
Immigration Attorney Carl Shusterman has 40+ years of experience. He served as an attorney for the U.S. Immigration and Naturalization Service (INS) from 1976 until 1982, when he entered private practice. He has testified as an expert witness before the US Senate Immigration Subcommittee. Carl was featured in SuperLawyers Magazine. Today, he serves as Of Counsel to JR Immigration Law Firm.
---