Volume Fourteen, Number One
Special Message: With increased privacy and security concerns around the inbox, mostly due to viruses and spam, delivering our monthly newsletter to your e-mail address presents many challenges. Sometimes you don't receive our newsletter. However, if you add our e-mail address to your address book or safe list, this should insure that our newsletter will not end up in your junk mail.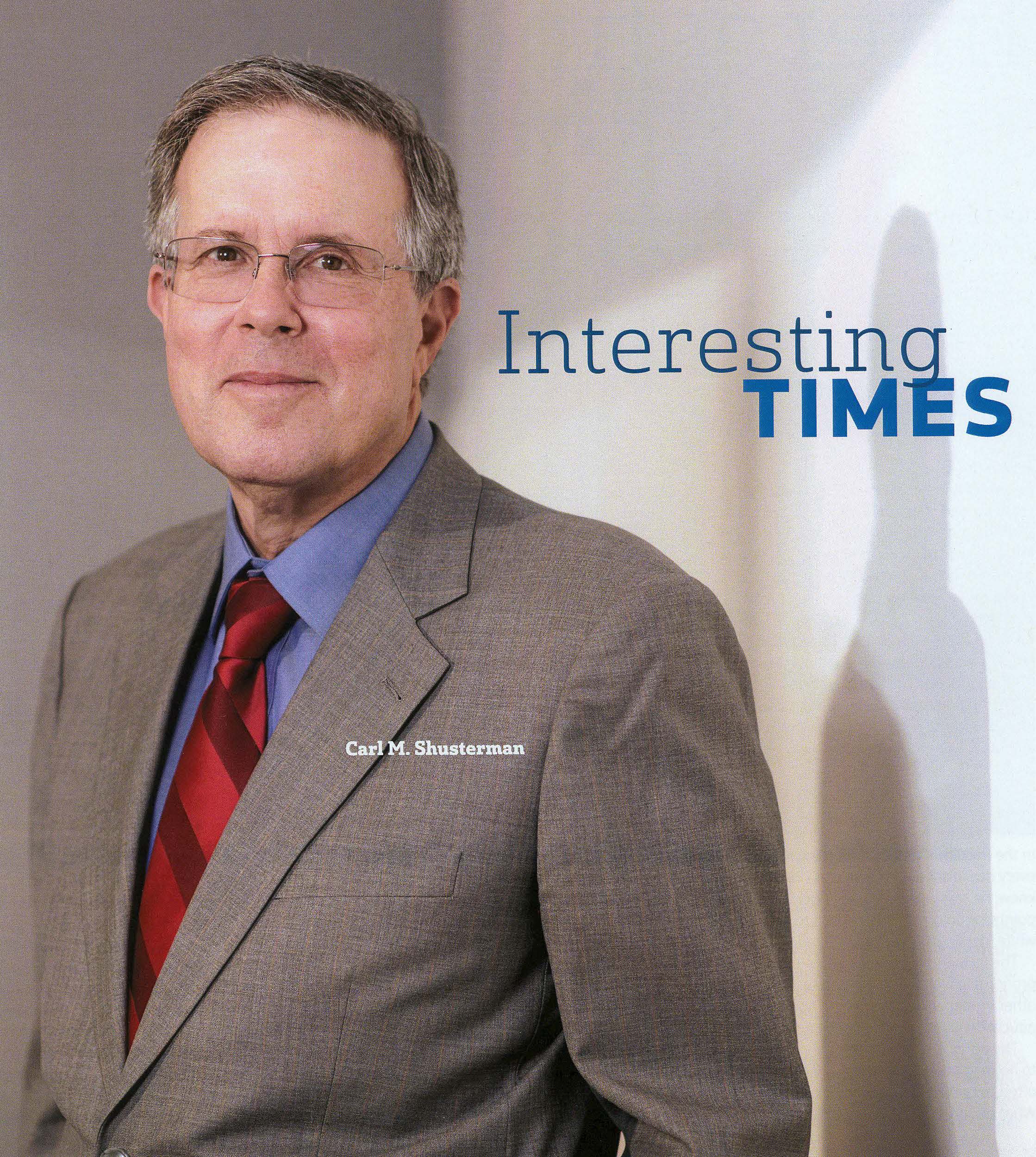 SHUSTERMAN'S IMMIGRATION UPDATE is the Web's most popular e-mail newsletter regarding U.S. immigration laws and procedures with over 40,000 subscribers located in more than 150 countries. It is written by a former INS Trial Attorney (1976-82) with over 30 years of experience practicing immigration law.
Published by the Law Offices of Carl Shusterman, 600 Wilshire Blvd, Suite 1550, Los Angeles, California, 90017. Phone: (213) 623-4592 x0.
Subscribe to our E-Mail Newsletter, join the conversation on our Immigration Facebook Page, follow our Blog Posts and subscribe to our "How-To" Immigration Videos.
Disclaimer: This newsletter is not intended to establish an attorney-client relationship. All information contained in this newsletter is generalized. Any reliance on information contained herein is taken at your own risk.
Client Reviews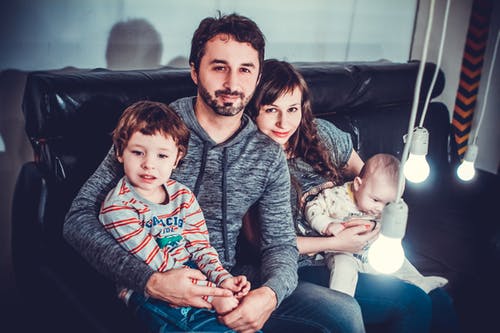 Life Saver
"After wasting thousands of dollars on other lawyers, Mr. Shusterman was life saver. I recommend him hands down!"
- Mukta Mohan, Buffalo, New York
Read More Reviews
Zoom Consultations Available!
Newsletter US Immigration Update January 2009
TABLE OF CONTENTS:
NEWS FLASHES:
David Neal – On December 10, Attorney General Mukasey appointed Chief Immigration Judge David Neal as the Vice Chairman of the Board of Immigration Appeals effective January 5, 2009. Judge Neal worked for our law firm in the 1990s and we congratulate him on his new appointment. We are certain that he will do a great job in his new position. We link to the Press Release announcing his new appointment from http://www.usdoj.gov/opa/pr/2008/December/08-eoir-1082.html and to an article we co-authored (Confession: David wrote most of this article, but being the boss, I got credit as the co-author.) entitled "Closing the Asylum Door" from our "Asylum" page at https://www.shusterman.com/asylumusimmigration/#5
ESTA Authorization for Visa Waiver Program Travelers – Starting January 12, 2009, eligible citizens or nationals from the countries participating in the Visa Waiver Program (VWP) – Malta is the latest country to be approved – must obtain approval through the Electronic System for Travel Authorization (ESTA) at least 72 hours before initiating travel to the United States.ESTA requires travelers to input basic biographical and passport information as well as eligibility to travel to the U.S. on VWP. A traveler must reveal any arrests or convictions, previous visa denials or communicable diseases. ESTA approval is valid for up to two years, or when a person's passport expires, whichever occurs first. ESTA approval does not guarantee that a person will be admitted to the U.S. under the VWP.Persons planning to visit the U.S. under the VWP may wish to register for ESTA now, while it is not mandatory, in order to avoid the backlogs that will probably develop starting January 12, 2009.For more information about ESTA, or to register for ESTA online, see our "Temporary Visas" page at https://www.shusterman.com/temporaryvisas/
H-1B Professionals – This year's "H-1B Lottery" promises to be even more problematic than last year's mess. One new wrinkle concerns the first step in the process, the Labor Condition Application (LCA). Even though LCAs are currently approved online in a matter of minutes, the Labor Department has announced that it plans to scrutinize LCAs more closely this year. The approval times could stretch to seven days or even longer. Our advice to employers planning to petition H-1B workers at the beginning of April is to submit their LCAs no latter than early March.
H-2A Regulation – On December 18, The Department of Labor published a final rule entitled "Temporary Agricultural Employment of H-2A Aliens in the United States; Modernizing the Labor Certification Process and Enforcement". The rule states as follows: "The Department of Labor (DOL or Department) is amending its regulations regarding the certification for the temporary employment of nonimmigrant workers in agricultural occupations on a temporary or seasonal basis, and the enforcement of the contractual obligations applicable to employers of such nonimmigrant workers. … This Final Rule is effective January 16, 2009." We link to the final rule from http://edocket.access.gpo.gov/2008/pdf/E8-29309.pdf
I-9 Regulation – On December 12, we received the following announcement: "The Department of Homeland Security (DHS) is amending its regulations governing the types of acceptable identity and employment authorization documents and receipts that employees may present to their employers for completion of the Form I-9, Employment Eligibility Verification. Under this interim rule, employers will no longer be able to accept expired documents to verify employment authorization on the Form I-9. This rule also adds a new document to the list of acceptable documents that evidence both identity and employment authorization and makes several technical corrections and updates."Among the new List A documents that employers may accept as proof of identity and employment authorization are the following:

U.S. Passport Card
Foreign passport containing the I-551 permanent residence notation printed on a machine-readable immigrant visa
Passports and certain other documents for citizens of the Federated States of Micronesia and the Republic of the Marshall Islands

The rule will eliminate the following documents from List A since they are no longer issued by the USCIS:

Form I-688 (old Employment Authorization Document)
Form I-688A (old Employment Authorization Document)
Form I-688B (old Employment Authorization Document)

Also, all expired documents will no longer be acceptable as List A, B or C documents.
Nurses – We commend the USCIS Ombudsman's Office for their December 5th report entitled "Improving the Processing of Schedule A Nurse Visas". The report begins by stating that the United States will require 1,200,000 new RNs in the next five years just to keep pace with demand. The report makes the following recommendations:

Separate and prioritize Schedule A green card nurse applications so that they can be expedited, without the requirement of a written request, upon immigrant visa availability;
Centralize Schedule A nurse applications at one designated USCIS service center to facilitate more efficient and consistent processing of Schedule A applications; and that
USCIS regularly communicate with DOL and develop points of contacts at DOL to discuss concerns and direct inquiries regarding the processing of nurse immigration applications.

We wish to add that since it currently takes almost four years for a hospital to immigrate a foreign-born, U.S. licensed RN to the U.S., it is of the utmost importance that the Congress pass, and the President sign, the "Emergency Nursing Supply Relief Act" which was approved by the House Immigration Subcommittee last year. We link to the complete text of the bill from our "Immigration Legislation" page at https://www.shusterman.com/legislationusimmigration.  and to the Ombudsman's Report from our "Ombudsman" page at  https://www.shusterman.com/ombudsman.html#1
T and U Visa Holders – On December 12, the following appeared in the Federal Register: "The Department of Homeland Security is amending its regulations to permit aliens in lawful T or U nonimmigrant status to apply for adjustment of status to lawful permanent resident. … Effective date: This interim rule is effective January 12, 2009. Comment date: Written comments must be submitted on or before February 10, 2009 in order to be assured of consideration." We link to the interim rule and to a host of articles guiding attorneys in complying with the new rule from our "Temporary Visas" page at  https://www.shusterman.com/temporaryvisas/
Tom Tancredo – Representative Tom Tancredo, the anti- immigration Presidential candidate in the 2008 Republican primaries, has retired from the House of Representatives. We believe that Mr. Tancredo's entry in the Presidential race forced other Republican candidates to take anti-immigration positions in order not to alienate their base. However, this strategy backfired against Senator McCain in the general election. Hispanics and Asians rebelled and voted against him by a two-to-one margin, causing him to lose states like Florida, Nevada, New Mexico and even Tancredo's home state, Colorado. We link to a story regarding Mr. Tancredo's retirement at http://www.realclearpolitics.com/news/ap/politics/2008/Dec/08/illegal_immigration_foe_rep__tom_tancredo_retires.html
Temporary Protected Status – Since USCIS will not be able to process and re-issue new EADs for all such beneficiaries by the March 9, 2009 expiration date, USCIS has decided to automatically extend the validity of EADs issued to Salvadoran nationals (or aliens having no nationality who last habitually resided in El Salvador) until September 9, 2009. … This notice is effective December 15, 2008. The automatic extension of EADs will begin on March 10, 2009, and will remain in effect until September 9, 2009." We link to this notice from http://edocket.access.gpo.gov/2008/pdf/E8-29511.pdf
Visa Bulletin – In the January 2009 Visa Bulletin, the good news is that the worldwide EB-2 category (persons of exceptional ability and those with advanced degrees) remains "current" while the bad news is that the worldwide EB-3 category (professionals and skilled) workers refuses to budge. There is little movement in the family categories. This is bad news for the millions of people who have been waiting in line to become permanent residents of the U.S., some for over 20 years. To view the January 2009 Visa Bulletin, see our "Visa Bulletin" page at https://www.shusterman.com/statedepartmentvisabulletin/
1. Obama's Immigration Priorities: In His Own Words
After he is inaugurated on January 20, President Obama will have plenty of issues to contend with, most notably the economy and the wars in Iraq and Afghanistan.
Does this mean that immigration will not be dealt with in 2009? It is too early to know. Pundits and bloggers have written thousands of pages of predictions about President Obama's priorities regarding immigration. Rather than make any predictions, we simply reprint candidate Obama's immigration plan from his website:
* Improve Our Immigration System:
Every year, a million people enter the country legally and another 500,000-800,000 people come illegally or illegally overstay their visas. The overwhelming majority of immigrants, both legal and undocumented, come to this country with the hope that hard work and sacrifice will secure a better life for their children. Barack Obama and Joe Biden believe we must fix the dysfunctional bureaucracy to balance the needs of American workers and the U.S. economy.
They also realize the need to increase the number of people we allow into the country legally to a level that keeps families together and meets the demand for jobs that employers cannot fill. Obama joined Rep. Luis Gutierrez (D-IL) to introduce the Citizenship Promotion Act to ensure that immigration application fees are both reasonable and fair.
The U.S. Citizenship and Immigration Services have decided to raise fees on applications to as much as $2,400 for a family of four. Obama's bill reverses large fee increases for legal immigrants seeking to become citizens and provides grants to states to help promote citizenship.
Another key choke point in the process to becoming a legal permanent resident or a U.S. citizen is the F.B.I. name/security check. Many law- abiding legal immigrants see their immigration applications delayed by months and often years as the overwhelmed F.B.I. completes their background checks. Obama introduced legislation that passed the Senate to improve the speed and accuracy of these background checks.
In the most recent immigration debate on the U.S. Senate floor, Obama fought to improve and pass a comprehensive bill. Obama introduced amendments to put greater emphasis on keeping immigrant families together and to revisit a controversial new points system that never received a proper public hearing.
Barack Obama and Joe Biden will continue to work for a comprehensive bill that fixes our broken immigration system.
* Create Secure Borders:
Barack Obama and Joe Biden want to preserve the integrity of our borders. They support additional personnel, infrastructure and technology on the border and at our ports of entry.
Barack Obama and Joe Biden believe we need additional Customs and Border Protection agents equipped with better technology and real-time intelligence.
* Remove Incentives to Enter Illegally:
To remove incentives to enter the country illegally, we need to crackdown on employers that hire undocumented immigrants. Barack Obama has championed a proposal with Senators Charles Grassley (R-IA), Ted Kennedy (D-MA) and Max Baucus (D-MT) to create a new employment eligibility verification system so employers can verify that their employees are legally eligible to work in the U.S.
* Honor our Immigrant Troops:
About 69,300 foreign-born men and women serve in the U.S. armed forces, roughly 5 percent of the total active-duty force. Of those, 43 percent – 29,800 – are not U.S. citizens. The Pentagon says more than 100 immigrant soldiers have died in combat in Iraq and Afghanistan. Barack Obama and Joe Biden believe that legal immigrants who have fought for us overseas should have expedited procedures towards citizenship.
More information regarding President-Elect Obama's views about immigration may be gleaned from watching his videos on his campaign website which we link to from our "Barack Obama and Carl Shusterman" page at https://www.shusterman.com/obama.html
2. E-Verify Soon to be Mandatory for Federal Contractors
Most federal contractors will be required to use the government's "E-Verify" program by January 15, 2009, not only for newly-hired employees, but also for everyone in the company who is working on a federal contract which is awarded, extended or renewed starting on that date. Those employers subject to the new rule will be required to enroll in E-Verify within 30 days of being awarded a federal contract. Within 90 days after enrollment, they must comply with E-Verify for all new hires. There are, however, certain exceptions to this rule. Among these are:
Contracts that include only commercially available off- the-shelf (COTS) items (or minor modifications to a COTS item) and related services;
Contracts under $100,000;
Contracts to be performed in less than 120 days; and
Contracts involving work performed exclusively outside the United States;
The rule does not apply to parent or subsidiary companies which are not obligated under the federal contract.
There are also partial exemptions for state and local governments, universities and Indian tribes. All this is explained in some detail in the "Federal Acquisition Regulation (FAR)" which was published on November 14. We link to the FAR and other information about E-Verify from our Employers' Information Guide. 
This is the largest expansion of the E-Verify program since its inception. Currently, the program is strictly voluntary, leaving employers free to use the I-9 procedures which have been in place for over 20 years. As a result, despite a vigorous advertising campaign on the part of the Federal Government, only about 90,000 employers have enrolled in E- Verify. The new Federal Contractor rule is expected to raise this number to 250,000. For a synopsis of the history of the E-Verify program, see our "Wikipedia and Immigration" page at https://www.shusterman.com/wikipediaimmigration.html#6
The E-Verify system requires employers who are Federal Contractors to perform the following steps, after a 90-day phase-in period:
The usual I-9 procedure;
Log onto the E-Verify website and enter the employee's name, immigration status and Social Security number by the third day after the employee is hired;
If the Social Security Administration (SSA) and the USCIS are able to verify the above information, no further action is required;
If not, the employer will receive an "SSA or a USCIS Tentative Nonconfirmation" notice;
Upon receipt of the notice, the employer must provide the employee with a "Notice to Employee of Tentative Nonconfirmation";
The employee may contest this notice and both the employer and employee must sign the notification;
The employee has eight work days to resolve the matter with the SSA or the DHS as appropriate;
If he or she is unable to do so, the employer must terminate the employee or the government will impose a fine on the employer.
Furthermore, even in states which require employers to enroll in E-Verify (e.g., Arizona), the system only applies to new hires, not to the existing workforce.
The Federal Contractor rule obligates employers to use E-Verify for all existing employees "assigned to the Federal Contract" if the employees were hired after November 6, 1986 when the I-9 procedure became mandatory for new hires. The rule gives an employer the option of using E-Verify for all their employees whether or not they are assigned to work on a Federal Contract. If the employer chooses to do this, it must update its E-Verify company profile, and do queries on each employee within 180 days.
Even the staunchest supporters of E-Verify do not claim that it is error free. Furthermore, retroactive application of the E-Verify system to existing employees will, no doubt, result, in many employers losing the services of supervisors and managers who have worked for the employer for many years. Such employees may be placed in removal proceedings. If they have resided continuously in the U.S. for a minimum of ten years and have certain qualifying relatives, they may be able to qualify for work permits by applying for cancellation of removal or some other form of relief from removal before an Immigration Judge. Many of these employees may be beneficiaries of approved family-based immigration petitions submitted to the INS on or before April 30, 2001, and hence, may be eligible to apply for adjustment of status under section 245(i) of the immigration law when their priority dates become current.
Savvy employers may wish to hire attorneys experienced in defending persons in removal proceedings in addition to their regular immigration counsel.
Similarly, law firms which confine their practice to employment-based immigration law would be wise to associate with counsel who specializes in removal defense.
At times like this, we feel fortunate that we are one of a small number of immigration law firms with expertise in both employment-based immigration and removal defense.
For more information regarding removal defense, see our "How to Stop Deportation" page at https://www.shusterman.com/deportationdefense.html especially our article "How to Avoid Deportation" at https://www.shusterman.com/howtoavoiddeportationremoval.html
On December 23, 2008, the U.S. Chamber of Commerce and a number of other business groups filed suit in U.S. District Court seeking declaratory and injunctive relief to declare the new Federal Contractors regulations invalid and to prevent them from going into effect.
We will report all significant development regarding this lawsuit from our homepage at https://www.shusterman.com
3. Schedule of Shusterman's Upcoming Immigration Law Seminars
January 22nd, 2009
Kennedy Webinar Event Kennedy Information,
Interactive Seminars for Professionals
Topic: Immigration and Employment Law of Foreign-born Professionals
February 3, 2009
American Immigration Lawyers Association (AILA) Webinar
Topic: "Keeping Families Together – Update on CSPA "
April 15, 2009
6:00pm
Kaplan Center
277 South Lake Avenue
Pasadena, California 91101
Call (626) 584-9813 to reserve a seat.
Topic: "Immigration Workshop for International Doctors and Nurses"
June 3-6th, 2009
Las Vegas, NV
American Immigration Lawyers Association (AILA)
2009 AILA Annual Conference on Immigration Law
Topic: Law Practice Management
June 17th, 2009
Hospital Association of Southern California Immigration Webinar
4. YouTube: Our Newest Educational Videos for Immigrants
Since 1995, we have posted so many articles and links on our web site about immigration laws and procedures that we suspect that some readers may have a difficult time sorting through all these materials to find the information that they need. How can we help the average reader without overwhelming them with too much information? One answer is by creating short instructional immigration videos using YouTube. We presently have a dozen videos displayed on our "YouTube" page at https://www.shusterman.com/videosusimmigration.html
During December 2008, we added the following two videos to our YouTube page:
"How to Select an Immigration Attorney"
"Green Card through Marriage to U.S. Citizen"
When we posted the first of these two videos, we were very pleased that over 500 of our readers watched it during its first week online. We were thrilled when less than one week after the second of these videos appeared on YouTube, it was viewed more than 1,000 times.
Was it the music that we added or maybe the cool photos? Maybe my striking resemblance to Brad Pitt ;-)
We don't think so. We believe that it is the content. After practicing immigration law for over 30 years and helping many thousands of clients obtain green cards, we think that we have a lot of useful tips to pass along to persons who are applying for immigration benefits.
In the next few days or weeks, we plan to post a YouTube video about naturalization, and another about some aspect of employment-based immigration. If the results continue to be positive, we plan to produce a series of free videos dealing with various immigration topics of interest to our readers.
Take a look at one or more of our YouTube videos, and if they are helpful to you, consider becoming a subscriber at  http://www.youtube.com/carlshusterman
Subscriptions are free, and YouTube allows you to comment on our videos and even to rate them if you wish. Subscribing to our videos enables you to be informed whenever we post a new immigration video on YouTube.
We hope that our YouTube videos will provide you with an alternate source of information and free advice in addition to the articles and links posted on our website and in our newsletter.
5. Success Story: How to Get a Client Out of Immigration Jail
Recently, I was visited by a well-dressed, middle-aged woman who had flown in from South America the day before. She was accompanied by her sister-in-law, a U.S. citizen who resided in San Diego. Both women were obviously distraught. The South American woman told me about her daughter who we'll call "Elsa".
Elsa is a 17-year-old girl who had come to the U.S. as a visitor a few months before to visit with her aunt and uncle in San Diego. In order to improve her English, her aunt inquired with a local public school whether it was possible for Elsa to attend high school. The school official looked at Elsa's visitor's visa, made a photocopy of her passport, and assured her aunt that this would be no problem.
Apparently, the school had never admitted a foreign student, and the official was clueless about the requirement that Elsa obtain student status before attending school in the U.S.
However, since the official was so sure that Elsa could attend her school, and welcomed her with open arms, Elsa and her aunt had no reason to question the legality of her actions. Elsa attended the school, excelled in her classes and even joined the volleyball team.
A few months later, Elsa and her aunt traveled to Tijuana to attend a concert to raise money for a religious charity. After the concert, they drove back to the U.S.
At the border, Elsa handed the CBP officer her passport with her student card inserted next to her visitor's visa. "Does this mean that you are attending school?", inquired the officer. "Yes", answered Elsa brightly, "It's a great school, and I have a lot of friends!"
In the blink of an eye, the officer arrested Elsa, and separated her from her aunt. That was the last time that any of Elsa's relatives were to see or hear from her for the next week.
"It was like she had been kidnapped" was the way the aunt explained the situation to me.
Later, another immigration officer explained to the aunt that they could not reveal any information about Elsa to her because, for all they knew, the "aunt" may have been an alien smuggler or even a "pimp". Despite this explanation, Elsa's aunt was never taken into custody nor was she questioned.
After Elsa's arrest, her uncle raced down to the local office of the Immigration Service with a paper signed by Elsa's mother and father, a surgeon who had done his medical fellowship in the U.S., explaining that Elsa's aunt and uncle would be her legal guardians in the U.S. Though he waited for hours to tell this to the Immigration Service, government officials refused to talk with him or to look at this notarized paper.
In desperation, Elsa's mother flew to the U.S. from South America, and various officials from her country attempted to assist her. After presenting Elsa's birth certificate, ICE officials informed the mother that her daughter was being kept in an immigration detention center located halfway between San Diego and Los Angeles.
A week after Elsa's arrest, her mother was allowed to visit her. Still, neither Elsa nor her mother knew how long Elsa would be detained.
The Immigration Service had issued a Notice to Appear (NTA) for Elsa to go in front of an Immigration Judge in Los Angeles. She was charged with being an intending immigrant despite that fact that she had told the officer that she had a plane ticket to return to her country on February 2, 2009. The NTA stated that because she had attended school in San Diego that she was removable from the U.S. as a "public charge", a euphemism for a welfare case!
By the time Elsa's mother and aunt visited me, they were at their wits end. I explained to them that as an "arriving alien", Elsa had no right to bond. Though the charges against her were ridiculous, by the time that we received a hearing before an Immigration Judge, submitted a Motion to Terminate, and for the Judge to make a decision on Elsa's case, she might be detained for quite a while.
And, of course, there was the matter that Elsa had been attending school illegally on a tourist visa.
Elsa's mother and aunt were shocked. "But the school official said that she was permitted to attend high school." "The school official is clueless", I explained. "And so is the officer who wrote the NTA." "Let me call the Juvenile Detention officer in Los Angeles, and see if we can work this out", I suggested. I called the officer and left a message for her on her voice mail.
My second suggestion was that we call a press conference to explain Elsa's unfortunate plight. Her mother and aunt agreed to this course of action. A couple calls to newspaper reporters and TV stations in San Diego convinced me that this was going to be a big story.
Then, the next afternoon, I received a call from another of Elsa's aunts. "A press conference! Does this mean that Elsa's name will be all over the media?", she asked me. "That's the idea," I answered. "We are trying to get her released as soon as possible." Just then, our receptionist informed me that an ICE officer was on the other line, and wanted to speak with me about Elsa.
As luck would have it, she was very understanding, and after a few minutes, she agreed with me that if Elsa's mother and I would meet with her, and bring Elsa's birth certificate and a plane ticket to her country, ICE would cancel the NTA and release Elsa to her mother immediately.
When I called Elsa's aunt back, and explained this to her, she broke down in tears of joy. Elsa's mother and I arrived at the ICE office early the next morning.
Later that same day, ICE brought Elsa to Los Angeles, and released her to her mother's custody. Once she returns to her country, Elsa plans to write a story about her experiences in the U.S.
As the Bard so famously wrote, "All's well that ends well!"
Read more of our Immigration Success Stories.
6. Immigration Trivia Quiz:
Quiz Removed.
7. Ask Mr. Shusterman: Adjusting a K-1 After a Divorce
Talk about playing by the rules! What happens when a person is admitted to the U.S. as a K-1 fiancée, marries her U.S. citizen petitioner within 90 days, applies for adjustment of status to permanent residence, but the USCIS does not decide the application for over two years, and a few days before the end of the two-year period, the couple divorces?
In the past, the USCIS would have denied the application for adjustment of status since the marriage no longer was in existence. This is no longer true, at least for applications submitted by persons who live in any of the states within the jurisdiction of the U.S. Court of Appeals for the Ninth Circuit (Alaska, Arizona, California, Hawaii, Idaho, Montana, Oregon and Washington).
Consider the case of Yelena Choin. She was admitted to the U.S. in 1998 as the fiancée of a U.S. citizen. Her two children were admitted in K-2 status. On February 20, 1999, Yelena married her fiancée and on April 14, she and her children applied for adjustment of status. Fast forward to April 9, 2001, five days short of their second wedding anniversary, when the couple divorced.
Yelena's immigration nightmare began on August 27, 2001, when the INS denied her application because of the divorce, and placed her under removal proceedings. An Immigration Judge also denied her adjustment application and the Board of Immigration Appeals (BIA) agreed with the Judge. The BIA also denied Yelena's Motion for Reconsideration. Yelena challenged the BIA's ruling before the 9th Circuit Court of Appeals.
The principal issue was whether the Judge and the BIA had properly interpreted section 245(d) of the Immigration and Nationality Act which holds that
The Attorney General may not adjust . . . the status of a [K visaholder] except to that of an alien lawfully admitted to the United States on a conditional basis under section 1186a of this title as a result of the marriage of the nonimmigrant . . . to the citizen who filed the [K visa petition].
The Appeals Court held that the language of section 245(d) was "ambiguous" and that
The purpose and context of § 245(d) also do not support the government's reading of the statute that requires the automatic removal of immigrants whose marriages end in divorce while their application for adjustment of status languishes in the agency's file cabinet.
The Court relied on their holding in Freeman vs. Gonzalez, 444 F.3d 1031 (9th Cir. 2006). Freeman holds that if a marriage to the U.S. citizen was bona fide, the fact that the citizen spouse dies before the USCIS makes a final decision on the application for adjustment of status does not stop it from being approved. As a result of the Court's decision in Choin vs. Mukasey, Yelena's immigration nightmare finally ended.
How do these holdings benefit you?
If you enter into a bona fide marriage, but your U.S. citizen spouse dies, or you get divorced, before the USCIS decides your application for adjustment of status, do not despair. The 9th Circuit's holdings in Freeman vs. Gonzalez and Choin vs. Mukasey may save you from deportation, and allow you to adjust your status to permanent resident.
We link to both of these important decisions from our "Green Cards Through Marriage" page at https://www.shusterman.com/greencardsthroughmarriage.html
Do you have immigration questions of general interest to our readers? Send them to  ams@shusterman.com
Each month we choose one question to answer in our newsletter. To be considered, questions should be general in nature, and should be short and to the point (no more than 20-30 words).
If your question is neither short nor general, please schedule a 30-minute legal consultation with me at  https://www.shusterman.com/schedule-immigration-consultation/
8. Immigration Government Processing Times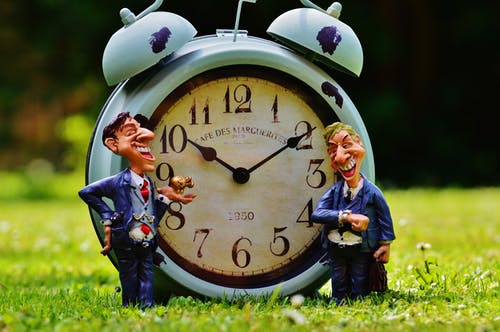 We link to the most recent immigration waiting times for each of the four USCIS Service Centers, the National Benefits Center and the Administrative Appeals Office. We also link to the processing times of all of the 83 USCIS District Offices and Sub-offices. We link to the Labor Department's page entitled "Processing dates for labor certification applications". Finally, we link to the State Department's "Visa Wait Times" page.
9. Chat Transcripts, Audios, Videos and WebCasts Chats
Deleted
10. Winner of the December 2008 Immigration Trivia Quiz
Quiz Removed.
Carl Shusterman
Certified Specialist in Immigration Law, State Bar of California, Former U.S. Immigration & Naturalization Service Trial Attorney (1976-82), Board of Governors, American Immigration Lawyers Association (1988-97)
Law Offices of Carl Shusterman,600 Wilshire Blvd., Suite 1550,Los Angeles, California 90017, Phone: (213) 623-4592 Fax: (213) 623-3720
"In . . . Colorado, Nevada and New Mexico and Florida, the margin of defeat was the difference in the Hispanic vote between 2004 and 2008. We Republicans . . . have got to recruit and elect Hispanics to office. And we need to correct the impression that many Hispanic citizens have, and that is that we don't like Hispanics."
– Senator John McCain
Newsletter US Immigration Update January 2009 – Quick Links
About Us
Back Issues of Our Newsletter
Citizenship
Client Testimonials
Forms Download
Green Cards
Job Search
PERM
Processing Times
Schedule a Legal Consultation
Subscribe to Our Newsletter
Success Stories
Temporary Visas
Visa Bulletin
January 4, 2009