Immigration Lawyer – Carl Shusterman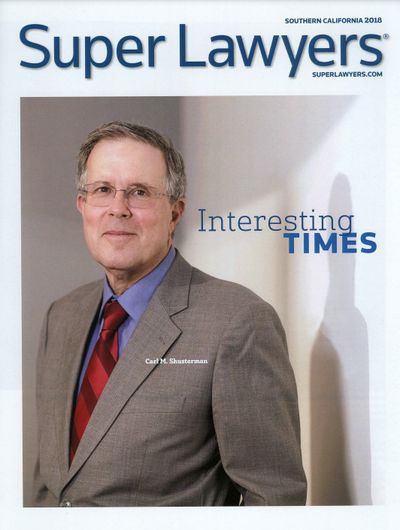 Immigration Lawyer Carl Shusterman has practiced immigration law for over 40 years. Before entering private practice, he served as a Trial Attorney for the U.S. Immigration and Naturalization Service (INS).
Carl has been named one of the top 15 corporate immigration attorneys in the U.S. by Human Resource Executive magazine. He has testified before the U.S. Senate Immigration Subcommittee as an expert witness.
Carl has been featured in SuperLawyers Magazine, the Wall Street Journal, the Los Angeles Times, the Associated Press, the ABA Journal and many other media outlets.
Carl serves as Of Counsel to Immigration Lawyer Jennifer Rozdzielski who specializes in Family-Based Immigration, Removal Defense and Federal Litigation and Immigration Lawyer Cheryl Gertler who specializes in Employment-Based Immigration.
Stay up-to-date with the latest immigration news by subscribing to our Free E-Mail Newsletter.
Many of our pages have been translated into other languages using Chat GPT. If English is not your first language, you may want to read about US immigration in Spanish, Chinese or Hindi.
Client Reviews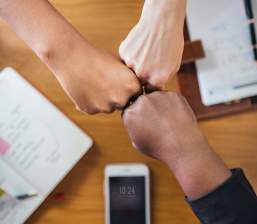 Great Work!
"We are very pleased by the services we get from the Law Offices of Carl Shusterman. Our experience in the past year with all our H1B renewals has been amazing, and we've obtained great results."
- KRG Technologies, Valencia, California
Read More Reviews
Zoom Consultations Available!
Our immigration lawyers help employers sponsor foreign-born employees for work visas and green cards and assist them in complying with I-9 requirements as what to do when they receive a Notice of Inspection from the government. Please see our Employers Immigration Guide.
We assist individuals in getting E-2 treaty investor visas, H-1B professional visas, J waivers, L intracompany transferee visas, O visas for persons of extraordinary ability, P visas for athletes, artists and entertainers, R visas for religious workers and various other types of temporary working visas.
We help our clients get green cards through employment, marriage, relatives, investment and asylum. We also assist them in becoming citizens of the United States through naturalization or through their parents.
Our immigration lawyers assist our clients in obtaining green cards as EB-1 priority workers for persons of extraordinary ability, outstanding professors and researchers and multinational executives and managers. We also help them to qualify under EB-2 category as persons of exceptional ability, through national interest waivers or through PERM applications as advanced degreed professionals. We assist our clients in getting green cards in the EB-3 category through PERM or for those who qualify under one of the Schedule A shortage occupation categories like Registered Nurses.
We help our clients respond to Requests for Evidence (RFEs) and Notices of Intent to Deny (NOID) petitions and applications issued by the USCIS.
Immigration Lawyer Cheryl Gertler assists employers and immigrants in getting temporary work visas and green cards through employment.
Immigration Lawyer Jennifer Rozdzielski represents persons who are applying for family-based green cards and US citizenship. She also represents persons who are in removal proceedings in Immigration Court, before the Board of Immigration Appeals (BIA) and in various Federal Courts across the country.
We explain various methods of qualifying for relief from removal including waivers, cancellation of removal, adjustment of status, asylum, withholding of removal and the Convention Against Torture (CAT).
Immigration Lawyer – Free Online Resources
Our website is a virtual encyclopedia of US immigration laws and procedures. Find out how to obtain a temporary visa, get a green card (through marriage, relatives, employment, investment, asylum and the green card lottery) and become an American citizen.  Our immigration lawyers explain the best options for winning your case in Immigration Court.
Our 60+ "How-To" Immigration Videos have been viewed over 2,600,000 times. Use our Site Map to learn about the many features of our website. Our website contains over 1,000 articles and many thousands of links to government websites including those of the USCIS, ICE, CBP, the State Department, the Labor Department, the Immigration Courts and the Federal Courts.
We show you where you stand in line for a green card with the latest Visa Bulletin and our Visa Bulletin Predictions page.
We report on the latest changes in immigration laws and policies. We explain how to comply with the new public charge rules, the health insurance requirement, how to get or extend an Employment Authorization Document (EAD) work permit, an Advance Parole travel document and much more.
Decades of Immigration Experience Working for You
What Can We Help You With - Videos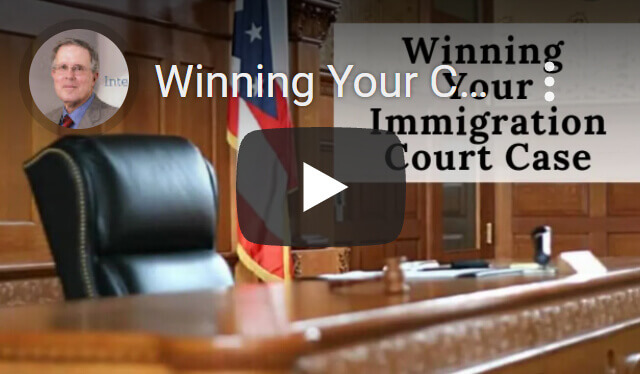 Winning Your Case in Immigration Court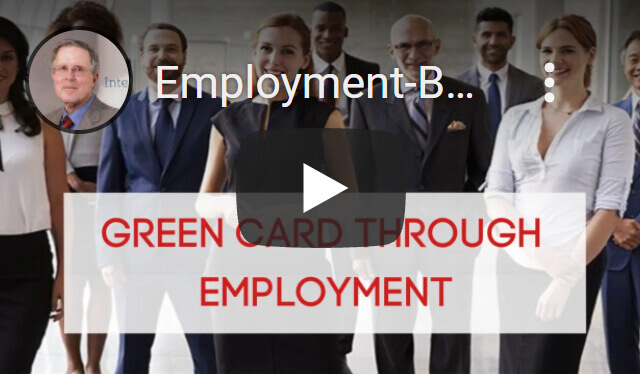 Green Cards through Employment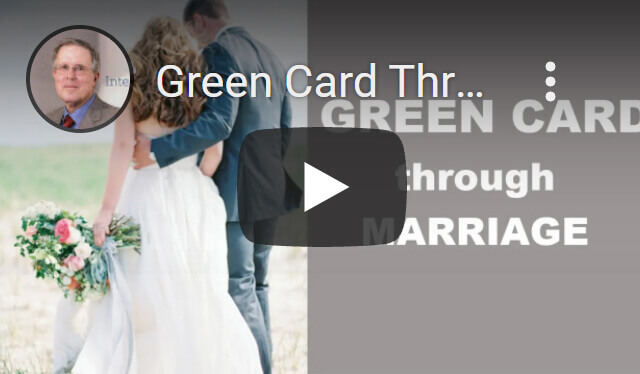 Green Card through Marriage