Volume Nineteen, Number Four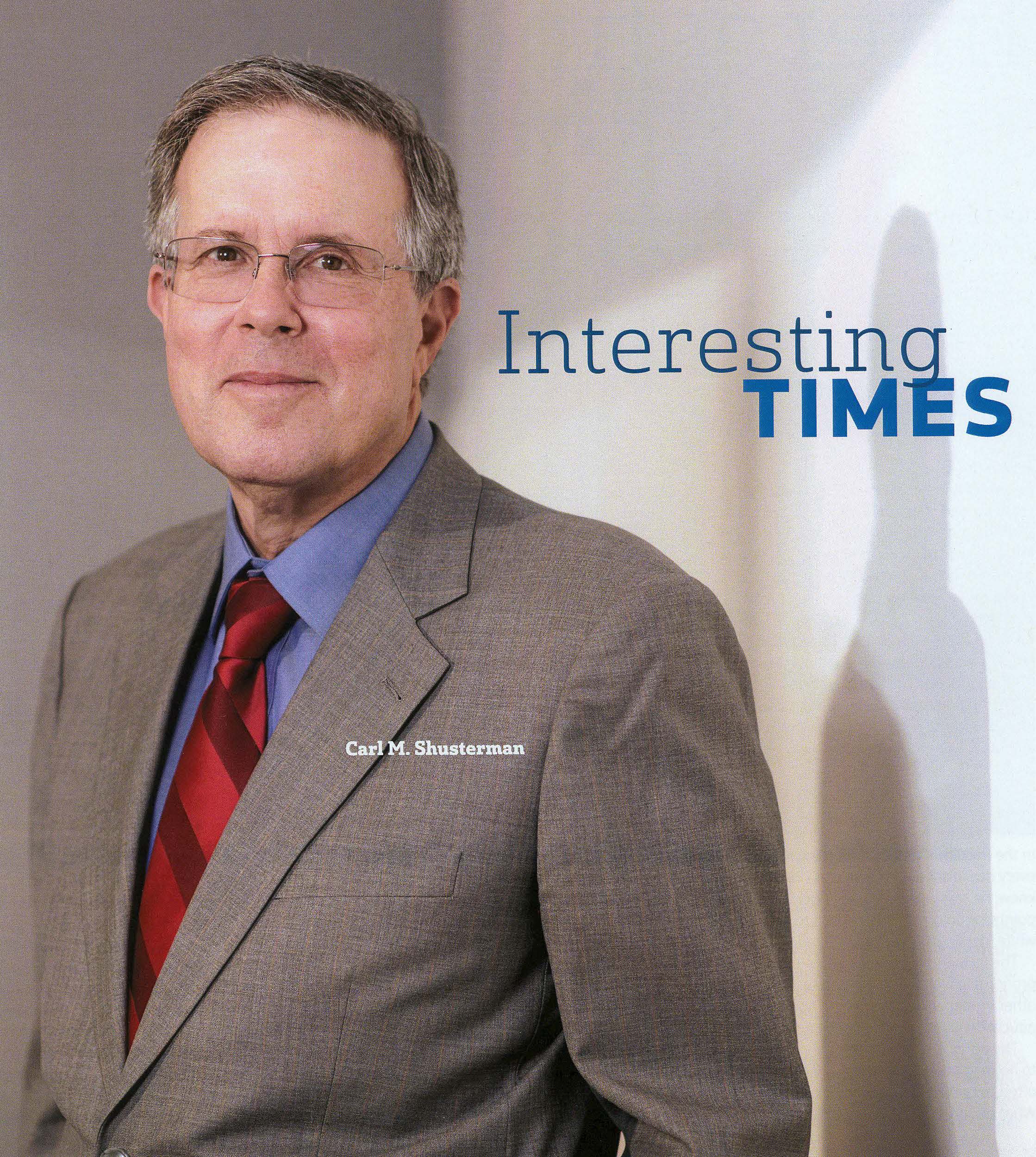 SHUSTERMAN'S IMMIGRATION UPDATE is the Web's most popular e-mail newsletter regarding U.S. immigration laws and procedures with over 40,000 subscribers located in more than 150 countries. It is written by a former INS Trial Attorney (1976-82) with over 35 years of experience practicing immigration law.
Published by the Law Offices of Carl Shusterman, 600 Wilshire Blvd, Suite 1550, Los Angeles, California, 90017. Phone: (213) 623-4592 x0.
Subscribe to our Immigration Newsletter, join the conversation on our Facebook Page, follow our Blog Posts and subscribe to our "How-To" Immigration Videos.
Client Reviews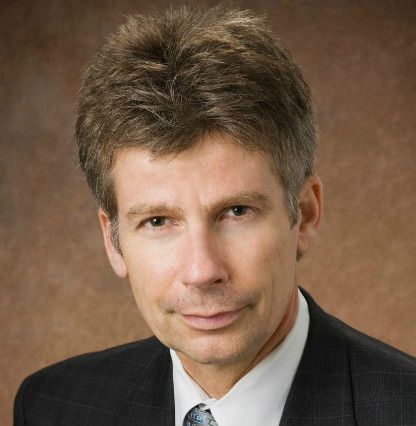 Highly Competent Legal Services
"I work with Merritt Hawkins, the largest physician search firm in the United States. For over 20 years, we have partnered with The Law Offices of Carl Shusterman, which assists us in obtaining visas for the many international physicians we recruit. Mr. Shusterman and his staff have been an indispensable resource of expertise, allowing us to recruit international doctors in the most efficient manner possible on behalf of our clients."
- Phil Miller, Merritt Hawkins, Dallas, Texas
Read More Reviews
Zoom Consultations Available!
Shusterman's Immigration Update April 2014
TABLE OF CONTENTS:
1. Comprehensive Immigration Reform: Hurry Up and Wait!
2. How Can I Qualify for an O Visa (Extraordinary Ability)?
3. Shusterman's Upcoming Immigration Law Seminars
4. Getting Free Immigration Legal Advice on Avvo.com
5. Success Story: Overturning the Denial of a PERM Application
6. Trivia Quiz: Famous Immigrant Models
7. State Department Visa Bulletin for April 2014
8. Immigration Government Processing Times
9. How to Survive Your Immigration Interview
10. Winner of Our March 2014 Trivia Quiz!
NEWS FLASHES:
Best Lawyers – The Chambers Guide to the World's Best Lawyers was published recently.  Here is what Chambers had to say about Yours Truly: "The highly regarded Carl Shusterman of The Law Offices of Carl Shusterman is much noted for his work in employment-based matters, especially in the healthcare, IT and entertainment arenas. Additionally, he is also heavily involved in federal court litigation, winning much praise for his advocacy skills, and comes particularly recommended for his expertise in family-based and asylum and deportation cases." I should add that immigration law is a "team sport" and this lavish praise should be directed toward all the attorneys in our law firm.
Chile to Join the Visa Waiver Program – The Department of Homeland Security has announced the designation of Chile into the Visa Waiver program. Starting May 1, qualified nationals of Chile with an approved Electronic System for Travel Authorization (ESTA) and an e-passport will be allowed to visit the U.S. without having to obtain a visitor's visa.
Complaints Against Immigration Judges Now Online – As a result of a lawsuit filed under the Freedom of Information Act, the Justice Department has produced detailed records about each complaint against an Immigration Judge, including e-mails, letters, and decisions.
DHS Releases New Web-Based FOIA Request Form– The DHS has created a consolidated web-based FOIA request form that can be submitted to the DHS or to most of its components. Requesters may now check the status of their submitted requests online and reference expected dates of completion posted by agencies. However, this form does not include CBP FOIA requests, but does however provide a link to the CBP FOIA website.
H-1B Alternative Use on the Rise – In 2008, the U.S. government approved the Optional Practical Training (OPT) program for Science, Technology, Engineering, and Mathematics (STEM) students working for E-Verify employers for up to 29 months after graduating. The STEM OPT program has continued to grow in popularity, and use has increased from 18,500 approvals in 2008 to 123,000 approvals in 2013. Without this program, students on OPT who were not selected in the H-1B temporary work visa lottery would have to leave the U.S. The H-1B cap was reached in one week last year.
HoldCBPAccountable.org – A group of immigration advocates has launched a new website, HoldCBPAccountable.org, which lists lawsuits and administrative complaints brought against Customs and Border Protection (CBP). By posting such documentation on their site, these advocacy groups aim to call attention to CBP abuses, such as unlawful searches and seizures, removals founded on coercion or misinformation, and the use of excessive and sometimes deadly force by Border Patrol agents and CBP officers.
Immigration "How-To" Videos – Our 50+ "How-To" Immigration Videos have been viewed over 600,000 times. Subjects include the comprehensive immigration reform (CIR) bill, how to obtain a green card, how to become a U.S. citizen, how to win your case in immigration court, how to select an immigration attorney and many other topics. Our video Green Cards through Marriage  has been viewed over 200,000 times. We encourage you to take advantage of this free resource.
J-1 On-Site Inspections – In an e-mail to sponsors, the Department of State has announced that it will start conducting on-site inspections of J-1 internships and training programs. The e-mail did not specify many details about these inspections, but sponsors should expect officials to begin making unannounced visits, during which officials will interview program participants and supervisors to ensure compliance.
New Civil Surgeon Application Process – On March 11, USCIS began a new application process for physicians seeking civil surgeon designation from the National Benefits Center. USCIS now requires these doctors to formally file an Form I-910 application in order to improve the overall efficiency and integrity of the program.
Supreme Court Declines Immigration Case Appeals from Local Governments – In Texas and Pennsylvania, local governments had enacted ordinances that required tenants to provide identification that could later be shown to immigration authorities to prevent landlords from renting to illegal immigrants. They also created penalties for employers who knowingly hired illegal workers. Tenants, landlords, employers, and employees challenged these laws in Federal Court and won. In March, the Supreme Court of the United States declined to review these decisions.
TPS Extended for Haitians – Temporary Protected Status (TPS) for eligible Haitians has been extended 18 months, effective from July 23, 2014 through January 22, 2016. Current TPS beneficiaries seeking an extension must re-register during the 60-day period that runs from March 3, 2014 through May 2, 2014. Those qualified individuals can also apply to renew their work authorization. ICE has also extended the suspension of certain work authorization requirements for Haitian students on F-1 visas.
USCIS E-Request Tool Expanded – USCIS has added a new function to e-Request, its online inquiry tool. Customers can now easily ask questions about cards issued by the USCIS and documents they have yet to receive in the mail online rather than by calling customer service.
USCIS Factsheet on Correcting Immigration Records after E-Verify TNC – USCIS has released a factsheet regarding how employers can correct immigration records after resolving a Tentative Nonconfirmation (TNC) when using E-Verify. USCIS reminds employers that it is possible to receive a TNC due to inaccurate immigration records and that correcting these errors can help prevent TNCs in the future.
USCIS to Delay Premium Processing of H-1B Cap Cases – USCIS has announced that premium processing of FY 2015 H-1B cap cases will be postponed until April 28 at the latest due to the very large number of premium processing requests they expect to receive during the first 5 business days of H-1B filing season. As such, adjudication of premium processing cases could be several weeks longer than in previous years.
Visa Bulletin Employment-Based (EB) Category Predictions – Over Visa Bulletin the next few months, the DOS predicts that the EB-1, EB-4, and EB-5 categories will remain current, along with the EB-2 category worldwide, for Mexico, and for the Philippines. The EB-2 category for China is expected to move 3 to 5 weeks each month while India EB-2 is unlikely to advance much, if at all. The EB-3 category is predicted to move only slightly, if at all, except for the Philippines, which could advance 3 to 6 weeks each month.
1. Comprehensive Immigration Reform: Hurry Up and Wait!
It has been over 9 months since a bipartisan immigration reform bill was passed by the U.S. Senate.  However, the House of Representatives has failed to address this important issue despite pleas from business interests, agriculture, religious groups and immigration advocacy organizations.
On March 26, House Democrats attempted to force a vote on immigration reform by using a discharge petition.  Unfortunately, the petition failed to get the required 218 votes.  GOP House Members are clearly more concerned about being accused of supporting an "amnesty" bill by opponents in primary elections than they are about losing in the general elections in November.
By June, the primary elections will be over and chances for a compromise immigration bill (or bills) passing the House may improve.  After Mitt Romney's "self-deportation" debacle practically handed the election to President Obama by alienating the overwhelming majority of Latino and Asian voters, it is clear that the failure to pass an immigration reform bill would be injurious to Republican chances of recapturing the Presidency in 2016.
President Obama has already shown that he is ready to use his administrative powers to stem deportation of DREAMers.  If the Republicans continue to block immigration reform, expect the Administration to expand the pool of those shielded from deportation to include family members of DREAMers and possibly undocumented workers with U.S. citizen children.  The President met with Latino lawmakers and immigration reform advocates in mid-March, and directed DHS Secretary Jeh Johnson to review the Administration's deportation priorities with the goal of preventing the separation of immigrant families.
One needs to stress that other than the Pathway to Citizenship debate, there is much that the two political parties agree on with regard to immigration reform.  We predict that any new immigration law will shift the emphasis in U.S. laws from a family-based system to a system favoring those with needed skills as well as immigrant investors.
On another subject, our law firm has received a flood of inquiries about our pending CSPA case before the U.S. Supreme Court, Mayorkas v. DeOsorio.   We had expected a decision would be issued in March, but such predictions are little more than guesses.  As soon as the decision is announced, rest assured that we will discuss it on our website and on our social media pages.
2. How Can I Qualify for an O Visa (Extraordinary Ability)?
An O visa is a temporary work visa available to aliens with extraordinary ability in the sciences, education, business, or athletics (O-1A), or in the arts, motion pictures or television industry (O-1B). O visas are also available to the accompanying spouses and children (O-3) of these persons of extraordinary ability, and to aliens who will accompany an O-1 artist or athlete to assist in a specific event or performance (O-2).
To qualify for an O-1A visa, you must be able to demonstrate extraordinary ability in the sciences, arts, education, business, or athletics. "Extraordinary ability" means that you are one of the small percentage who has risen to the very top of your field. You must be distinguished for a high level of achievement substantially above average, and be considered prominent, renowned, leading, or well-known in your field. To prove extraordinary ability, you can provide evidence of a one-time achievement, such as winning a Nobel Prize, or, alternatively, demonstrate that you meet at least 3 of the following criteria:
Receipt of nationally or internationally recognized prizes or awards for excellence in the field of endeavor;
Membership in associations in the field for which classification is sought which require outstanding achievements, as judged by recognized international experts;
Published material in professional or major trade publications, newspapers or other major media about the alien and his work in the field for which classification is sought;
Original scientific, scholarly, or business-related contributions of major significance in the field;
Authorship of scholarly articles in professional journals or other major media in the field for which classification is sought;
A high salary or other remuneration for services as evidenced by contracts or other reliable evidence;
Participation on a panel, or individually, as a judge of the work of others in the same or in a field of specialization allied to that field for which classification is sought;
Employment in a critical or essential capacity for organizations and establishments that have a distinguished reputation.
To qualify for an O-1B visa, you must have a record of extraordinary achievement in the motion picture or television industry evidenced by skill and recognition significantly beyond the ordinary. You must be recognized as outstanding, notable, or leading in the motion picture and/or television field. To prove extraordinary achievements, you can submit evidence that you have received or been nominated for significant national or international awards or prizes in your field, such as an Academy Award, Emmy, Grammy or Director's Guild Award. You could also show that you meet at least 3 of the following criteria:
Performed or will perform services as a lead or starring participant in productions or events which have a distinguished reputation as evidenced by critical reviews, advertisements, publicity releases, publications, contracts or endorsements;
Achieved national or international recognition for achievements, as shown by critical reviews or other published materials by or about the individual in major newspapers, trade journals, magazines, or other publications;
A record of major commercial or critically acclaimed successes, as shown by such indicators as title, rating or standing in the field, box office receipts, motion picture or television ratings and other occupational achievements reported in trade journals, major newspapers or other publications;
Received significant recognition for achievements from organizations, critics, government agencies or other recognized experts in the field in which the alien is engaged, with the testimonials clearly indicating the author's authority, expertise and knowledge of the alien's achievements;
A high salary or other substantial remuneration for services in relation to others in the field, as shown by contracts or other reliable evidence.
As part of your application, you must submit a written advisory opinion from a peer group (including labor unions) or a person designated by the group with expertise in your area of ability, unless you can demonstrate that such an appropriate peer group does not exist in your field.
The O visa is a popular option for actors, film directors, scientists, artists, athletes, coaches, and so forth, because unlike an H or L visa, an O visa may be extended for an indefinite period of time. Furthermore, an O-1 visa may be a good alternative for J-1 visa holders who are subject to the two-year home residency requirement and have not obtained a waiver.
If you think you may qualify for an O-1 visa, you should consult with an experienced immigration attorney for an accurate evaluation of your eligibility.
3. Shusterman's Upcoming Immigration Law Seminars
International Law Section
Webinar
May 1, 2014
Topic: "ABC's of E-2 Visas"
Federal Bar Association (FBA)
Immigration Law Seminar
University of Memphis School of Law
Memphis, TN
May 16-17, 2014
Topics: "CSPA & Child Citizenship Act of 2000" and "Doctors, Nurses, and Other Medical Professionals"
American Immigration Lawyers Association (AILA)
Annual Conference on Immigration Law
Marriott Copley Place and Westin Copley Place
Boston, MA
June 21, 2014
Topic: "Forever (Under) 21: The Latest on CSPA & K-2 Ageouts"
The Michigan Recruitment and Retention Network
Immigration Law Seminar
Lansing, Michigan
September 17, 2014
Topic: "International Physicians and U.S. Immigration Law: What Hospitals and Medical Groups Need to Know"
4. Getting Free Immigration Legal Advice on Avvo.com
Avvo.com is an expert-only Q&A forum where people can ask legal questions of lawyers, for free.  The Q&A forum is backed by an online directory of lawyers licensed in the United States. Avvo provides listings to which attorneys can submit their own profiles and histories. The listings may also include client reviews, disciplinary actions, and peer endorsements.
Avvo rates attorneys in various fields, including immigration law, on a ten-point scale with ten being the best.  The website allows people to (1) research legal advice; (2) ask free questions to lawyers; and (3) find attorneys in various specialties and (4) to post reviews of lawyers.
Each attorney's profile, in addition to the overall rating, ranks attorneys according to their (1) experience; (2) industry recognition and (3) professional conduct.  Clients can post reviews of attorneys and other lawyers can post peer endorsements.
In addition, Avvo lists the lawyer's phone number and address, and links to the attorney's website, blog and social media sites.
If the attorney has been disciplined by the State Bar, Avvo will note this.
The lawyer can list his education, work experience, awards, associations that he is a member of, publications, speaking engagements and noteworthy cases that he has won.
In addition, those attorneys who participate in Avvo's free question and answer forum are awarded points for answering questions, posting legal guides, having the asker mark the answer as "helpful" or as the "best answer" to a particular question.
Avvo Director Conrad Saam says that "Avvo provides three perspectives, three points of view of an attorney – the Avvo Rating, Client Ratings, and Peer Endorsements. We believe more information and more perspectives help consumers make smarter decisions."
I have devoted a lot of time to posting legal guides (175+) and answering questions (19,000+) on Avvo, so much so that my wife refers to herself as a "web widow".  There are three attorneys who have point totals of 1,000,000 or more on Avvo.  In early March, I became the first to pass the 2,000,000 mark.
However, I do not believe that anyone should select an attorney based solely on his or her Avvo point totals.
Where Avvo can be truly helpful is getting simple legal questions answered for free, and allowing consumers to examine the profiles of various attorneys in order to make an informed choice as to the best attorney to handle their legal matter.
A couple pieces of advice about how to use Avvo:
Some people present hugely complex scenarios on the question and answer forum, and expect lawyers to provide an online solution to their case.  This is unrealistic.  It is much better to schedule a legal consultation (in person, by phone or Skype) and allow the attorney to read the most important paperwork in a case before giving advice.  Only if your question is simple like "How many days to I have to appeal a denial of my application?" can you expect the lawyers on Avvo to provide you with an answer online.  I try to limit my answers to a sentence or two, and provide a link to a legal guide where possible, in order to allow the person who asked the question to read more about the subject of their question.
Before choosing an attorney, it is important to spend time scrutinizing their Avvo profile to see not only their rating (In my opinion, it is way too easy to obtain a 10.0 rating.), but their years of experience, their client reviews and peer endorsements. Also, be sure to read about their successful cases, their publications and their speaking engagements.
5. Success Story: Overturning the Denial of a PERM Application
This month's success story is about how our law firm successfully appealed a PERM denial before the Board of Alien Labor Certification Appeals (BALCA).
Our client, a school, submitted a PERM application (Form ETA-9089) on behalf of one of their teachers.  Unfortunately, the Department of Labor (DOL) denied the application.  In its denial, the DOL claimed that the employee's qualifications did not meet the job requirements as described in Section H of the application.  Section H, entitled "Job Opportunity," stated that a California teaching certification was required for the position.  Section K of the application, titled "Job Details," required the employer to list the employee's work experience, including their "duties performed, use of tools, machines, skills, qualifications, certifications, licenses, etc."
In Section K, the employee's work experience was described, but it failed to mention that she held a teaching certification.  On that basis, the DOL denied our client's application.  The DOL accused our client of being willing to hire an employee who failed to meet the minimum requirements for the job opportunity, in violation of 20 Code of Regulations section 656.17(i)(1).
Attorney Raj Iyer filed an appeal with BALCA, arguing that the DOL's denial was the result of a misunderstanding caused by a flaw in the design of the application.  Attorney Iyer noted that the employer had correctly filled out Section K by listing the employee's job history and experience for the past three years, even though it did not list the employee's teaching certification in this section.  Attorney Iyer also pointed out that the employee had been certified to teach in California for the past seven years.  Thus, the DOL had erred, and the application did, in fact, represent the employer's minimum job requirements.
In his appeal, Attorney Iyer also noted that the DOL failed to issue an audit request prior to denying the application.  Had the DOL asked for additional evidence, our client would have had the opportunity to provide proof of the employee's certification, thus clarifying the issue and avoiding a denial.  Due to Attorney Iyer's hard work, the PERM application was approved, allowing the teacher to apply for permanent residence in the U.S.
Unfortunately, the DOL denied numerous labor certification applications based on circumstances similar to our client's school district.  The DOL is now aware of this discrepancy.  If you believe that this happened in your case, please contact your attorney or get in touch with the American Immigration Lawyers Association (AILA) in order to resolve this matter.
6. Trivia Quiz
Quiz Removed
7. State Department Visa Bulletin for April 2014
In the April 2014 Visa Bulletin, the worldwide family 2A category (spouses and children of permanent residents) remains at September 8, 2013 for the 7th month in a row. The other family-based worldwide categories move incrementally forward.
The dates for persons born in the Philippines, forward movement is slow except in the 1st category (unmarried adult sons and daughters of U.S. citizens) which advances by 10 weeks.
For persons born in Mexico, the 2A category remains backed-up to April 15, 2012. The 2B category (unmarried adult sons and daughters of permanent residents) is in disaster mode, backed up to May 1, 1993. This is a 21-year wait on paper, but because of per-country limitations, a 100+ year wait in reality.
The chart below tells the story in more detail:
FAMILY CATEGORIES
| Categories | Worldwide | China (PRC) | Mexico | Philippines |
| --- | --- | --- | --- | --- |
| 1st | 2-22-07 | 2-22-07 | 11-1-93 | 11-1-01 |
| 2A | 9-8-13 | 9-8-13 | 4-15-12 | 9-8-13 |
| 2B | 10-22-06 | 10-22-06 | 5-1-93 | 6-08-03 |
| 3rd | 7-15-03 | 7-15-03 | 6-22-93 | 2-22-93 |
| 4th | 11-22-01 | 11-22-01 | 11-22-96 | 10-01-90 |
The worldwide EB-3 category advances 1 month to October 1, 2012.  If you are seeking a green card through employment, this is a great time to apply.
Philippines EB-3 also moves forward 6 weeks.
For India, neither the EB-2 nor the EB-3 category advances a single day. This situation needs to be rectified by Congress.
Likewise, China EB-2 inches forward by 3 weeks.
India and China are the two most populous in the world, and supply U.S. companies with an abundance of talent. Immigrants should not be penalized because they were born in countries with large populations.
The chart below tells the story in more detail:
EMPLOYMENT CATEGORIES
| Categories | Worldwide | China (PRC) | India | Mexico | Philippines |
| --- | --- | --- | --- | --- | --- |
| 1st | Current | Current | Current | Current | Current |
| 2nd | Current | 3-8-09 | 11-15-04 | Current | Current |
| 3rd | 10-1-12 | 10-1-12 | 9-15-03 | 10-1-12 | 6-15-07 |
| Unskilled | 10-1-12 | 10-1-12 | 9-15-03 | 10-1-12 | 6-15-07 |
| 4th | Current | Current | Current | Current | Current |
| Religious | Current | Current | Current | Current | Current |
| 5th | Current | Current | Current | Current | Current |
Predictions
In the next few months, the DOS predicts that the EB-1, EB-4, and EB-5 categories will remain current, along with the EB-2 category worldwide, for Mexico and for the Philippines. The EB-2 category for China is expected to move 3 to 5 weeks each month while India EB-2 is unlikely to advance much, if at all. The EB-3 category is predicted to move only slightly, if at all, except for the Philippines, which could advance 3 to 6 weeks each month.

8. Immigration Government Processing Times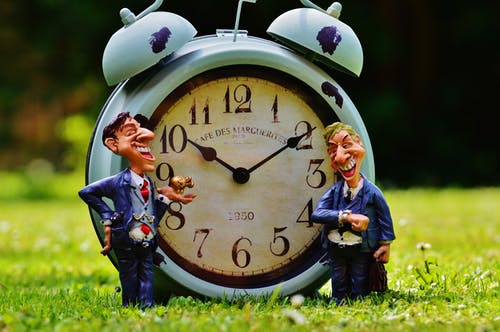 We link to the most recent immigration waiting times for each of the four USCIS Service Centers, the National Benefits Center and the Administrative Appeals Office. We also link to the processing times of all of the 83 USCIS District Offices and Sub-offices. We link to the Labor Department's page entitled "Processing dates for labor certification applications". Finally, we link to the State Department's "Visa Wait Times" page.
9. How to Survive Your Immigration Interview
We have been preparing our clients for their INS/USCIS interviews for over 30 years, and 99% of these clients emerge successfully.
Why?
Because to be our clients, they must adhere to the following 3 rules:
1.Tell the Truth
Sounds like a "no-brainer", right?
However, many immigrants have a "friend" who shaded the truth a little at their interviews and outsmarted the "dumb Immigration Examiner".  "Why can't we do the same?", they ask their attorneys.
Consider this: Most immigrants are interviewed only one time in their lives by the USCIS.  However, Immigration Examiners conduct thousands of interviews, and are lied to more times than they can count.  After a short while, they learn what to look for.  If you think that you are going to outsmart the Examiner, you are wrong.
Is the client constantly looking at his lawyer for signals?  Not good.  Does it sound like he is reading from a script?  Even worse.  In a marriage interview, if the couple is separated, do their answers match up?
As a former INS Trial Attorney, I can assure you that your credibility is all-important to an Immigration Examiner.    If the Examiner thinks that you are lying to obtain a benefit, he/she will deny your application and let you tell your story to an Immigration Judge in a deportation hearing.
Immigration Examiners talk with each other, and attorneys who tell their clients to lie are suspect.  And if a truth-telling client hires a suspect attorney, the client is automatically suspect.
So telling the truth is always Rule Number One!
2.Don't Volunteer Information
While it is important to always tell the truth, it is also wise not to volunteer information not asked by the Examiner.
For one thing, the Examiner has to interview a lot of people each day.  He doesn't have time to listen to long-winded answers to his questions.
Look the Examiner straight in the eye and, if possible, answer each question in a sentence or two.
When I worked at the INS, we had a couple of Examiners who would always seem to find some reason to have the immigrant come back for a second interview or to bring more documents for him to peruse.  If your answers are short and straightforward, you should be able to avoid this.
3. Don't Guess
One of the worst things people do is to try to guess the answer to a question when they should admit that they don't know the answer.
It's okay to be a little bit clueless.  In a marriage interview, sometimes this is caused by the Y chromosome.  My wife and I have lived together for 30+ years, but if we had to go to a marriage fraud interview, I would probably be toast.  What color are the curtains in your bedroom?  What was the most recent movie that you saw together?  What is the maiden name of her mother? I would be clueless as to all of the above.  However, this is not necessarily a fatal defect.
The mistake many immigrants and their spouses make is to try to guess the answers to these types of questions.   I recently got a green card for a man with a wife who is a U.S. citizen.  However, the process took over 5 years!  Seriously?
Yes, let me explain why.
Although they lived together, had a big wedding, filed joint tax returns, and had common property, at their interview, which they attended without an attorney (Bad idea!), the Examiner separated them and asked them questions about their bed sheets.  (This is not a joke!)  Were they a solid color or were they striped?  Both of them answered that they were striped.  Then the examiner asked if the stripes were horizontal or vertical.  She said horizontal, he said vertical, and the I-130 was denied.  He was placed in deportation proceedings.
At this point, they scheduled a legal consultation with me.  Rather than appeal the I-130 denial which takes forever, my staff prepared a new I-130 (over 200 pages long), and by following these 3 rules, the Examiner approved the petition after a 20-minute interview despite the previous denial.
However, the ICE Attorney refused to agree to ask the Judge to terminate the removal proceedings.  So, 2 ½ years later, I accompanied them to the hearing in another city, and the Judge resolved the case in my client's favor.
If only he hadn't guessed about the direction of the stripes on their sheets…
If you don't know the answer to the Examiner's question, just say "I don't know."  This is not Jeopardy!
Of course, if you don't remember your address or your date of marriage, please don't schedule a legal consultation with me.  We don't take these type of cases.
10. Winner of our March 2014 Immigration Trivia Quiz!
Quiz Removed
Below is the message we received from the winner:
"I got the answers by recognizing these people from TV and looking up their information on wikipedia.
My name is Nohemy, I am from Colombia, I've been subscribed to your newsletter for about five years, I find it interesting, I use it as a reference so that I can help immigrants on the Univision Immigration Forum, it is a hobby of mine to help people and show gratitude to this country.
I live in Seattle and Atlanta since I have a daughter in each of these cities with whom I live, as I am a retired teacher from my country.
I would like to have a consultation with Attorney Shusterman who, like I said, I greatly admire and recommend to the forum.
Nohemy"
Congratulations, Nohemy! I  look forward to helping you!
Carl Shusterman
Certified Specialist in Immigration Law, State Bar of California
Former Immigration and Naturalization Service (INS) Attorney (1976-82)
Served as Member of AILA Board of Governors (1988-97)
Law Offices of Carl Shusterman, 600 Wilshire Blvd., Suite 1550
Los Angeles, CA 90017, Phone: (213) 623-4592 x0, Fax: (213) 623-3720
"I will never ever, while I'm alive and breathing as a U.S. Senator, stop working to pass immigration reform."
– Senator John McCain (R-AZ)
March 28, 2014
Immigration Update April 2014 – Quick Links
About Us
Back Issues of Our Newsletter
Citizenship
Client Testimonials
Forms Download
Green Cards
Job Search
PERM
Processing Times
Schedule a Legal Consultation
Subscribe to Our Newsletter
Success Stories
Temporary Visas
Visa Bulletin
April 1, 2014
Disclaimer: This newsletter is not intended to establish an attorney-client relationship. All information contained in this newsletter is generalized. Any reliance on information contained herein is taken at your own risk.