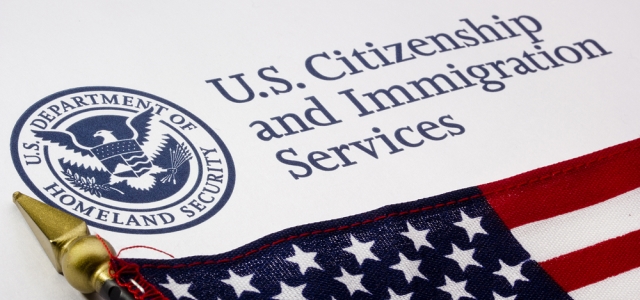 The USCIS has established an office in Los Angeles to focus on denaturalization. It will refer potential cases to the US Department of Justice.
The USCIS cannot assure compliance with the law because old paper-based records containing fingerprint information from the FBI and DHS can't be searched electronically. All such records need to be digitized.
In 2008, a CBP officer identified 206 persons who used different names or other biographical information to gain US citizenship or other immigration benefits. This occurred because ICE did not consistently add digital fingerprint records of immigrants whom agents encountered until 2010.
On September 18, 2016, the DHS Office of the Inspector General issued a report entitled Potentially Ineligible Individuals Have Been Granted U.S. Citizenship Because of Incomplete Fingerprint Records.
Client Reviews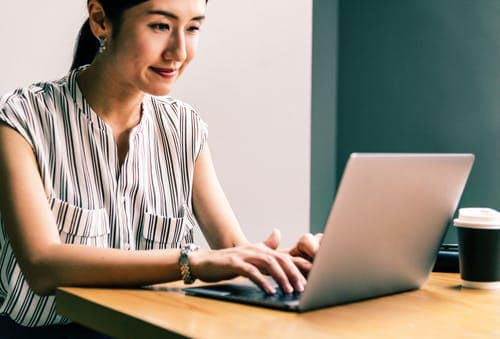 Very Efficient and Professional!
"I would like to thank the team of Carl Shusterman's Office who took care of my application for naturalization. Everything went well and very fast! Very efficient and professional!"
- Jennie Kil, San Francisco, California
Read More Reviews
Zoom Consultations Available!
The report found that that "USCIS granted U.S. citizenship to at least 858 individuals ordered deported or removed under another identity when, during the naturalization process, their digital fingerprint records were not available." Overall, the report found that fingerprint records were missing from hundreds of thousands of cases.
The report recommended that DHS establish a plan for evaluating the eligibility of those naturalized citizens whose fingerprint records reveal deportation orders under a different identity. Reports indicate that 95 of the 2,536 naturalization cases reviewed by DHS have been referred to the Justice Department for possible denaturalization.
In January 2017, the USCIS assigned officers to the Operation Janus joint task-force to look into this problem. As a result, in September 2017, the Justice Department brought a number of lawsuits seeking to denaturalize persons who were granted US citizenship using false identities. In January 2018, the first person was denaturalized under this program.
In June 2018, USCIS Director Francis Cissna announced that his agency planned to hire "several dozen lawyers and immigration officers to review cases of immigrants who were ordered deported and are suspected of using fake identities to later get green cards and citizenship through naturalization."
The USCIS plans to establish an office in Los Angeles to focus on denaturalization. The office will review the records of people who have become US citizens since 1990 (over 17 million persons) in order to identify people who deliberately lied on their citizenship applications. Director Cissna predicted that several thousand cases will be referred to the Justice Department for denaturalization.
Using a false identity to become a US citizen is an obvious reason for the government to seek to denaturalize a person. However, the USCIS's approach to remedying this problem is deeply troubling for at least 2 reasons.
First, the USCIS is not requesting any funding for this program from the Federal Government. Instead, it proposes to simply reallocate funds from the immigration application fee account, which is likely to slow the processing time for legitimate immigration and naturalization petitions. USCIS filing fees for N-400 applications have already risen from $15 when I served as an INS Citizenship Attorney to $640 (plus a biometrics fee of $85) today. And, despite these enormous increases in filing fees, the average waiting times for naturalization interviews have risen to over one year in many USCIS District Offices nationwide.
Second, in many cases, seeking denaturalization can often be a waste of precious time and resources.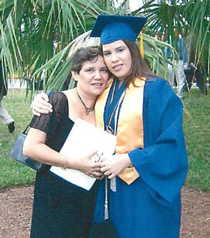 Consider the pending denaturalization case which the government recently brought against a Florida woman by the name of Norma Borgono.
Ms. Borgono is a 63-year-old woman who immigrated to the US from Peru 28 years ago. She became a naturalized US citizen in 2007. She suffers from a rare kidney disease.
Working as a secretary of an export company called Texon Inc., Ms Borgono prepared paperwork for her boss, who pocketed money from doctored loan applications filed with the US Export-Import Bank. Ms. Borgono never benefitted financially from her boss's fraud scheme.
In 2011, she helped the federal government convict her boss, took a plea deal (She pled guilty to conspiracy to defraud the United States and to commit mail fraud.) and was sentenced to 1 year of house arrest, 4 years of probation and $5,000 restitution.
She worked 2 jobs to pay off her restitution, and was relieved of her sentence early.
In May 2018, many years after she served her sentence, the government notified her that they were seeking to take away her US citizenship. Why? The stated reason was because she did not reveal her criminal activity on her application for citizenship even though she was not charged with a crime until well after she became a US citizen.
In the past, denaturalization was usually reserved for Nazis, dangerous criminals and funders of terrorist organizations. Not any more.
Is it really a priority for the government to spend precious time and resources in attempting to denaturalize people like Ms. Borgono? Or is the real intent to continue to demonize and intimidate immigrants?
Denaturalization – Additional Resources