Volume Twelve, Number Nine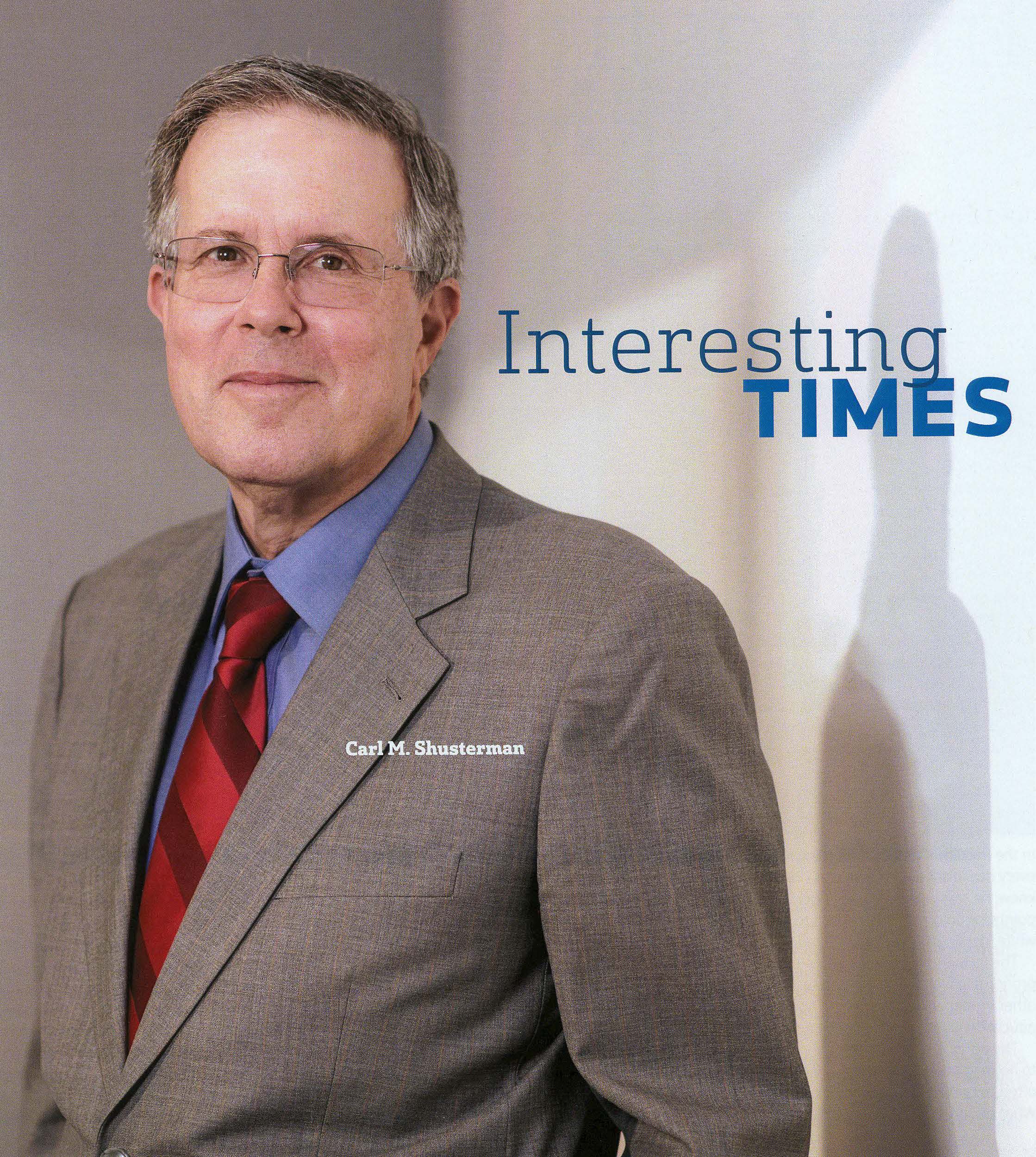 SHUSTERMAN'S IMMIGRATION UPDATE is the Web's most popular e-mail newsletter regarding U.S. immigration laws and procedures with over 40,000 subscribers located in more than 150 countries. It is written by a former INS Trial Attorney (1976-82) with over 30 years of experience practicing immigration law.
Published by the Law Offices of Carl Shusterman, 600 Wilshire Blvd, Suite 1550, Los Angeles, California, 90017. Phone: (213) 623-4592 x0.
Subscribe to our E-Mail Newsletter, join the conversation on our Immigration Facebook Page, follow our Blog Posts and subscribe to our "How-To" Immigration Videos.
Client Reviews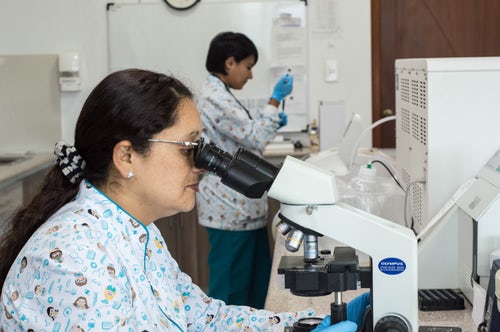 They Are About Providing Solutions
"I am an Internationally Educated Nurse petitioned by US employer and the Law Offices of Carl Shusterman helped me throughout the entire process of my IV application. They were extremely thorough with regard to the instructions and the steps that I needed."
- Francis R., Nashville, Tennessee
Read More Reviews
Zoom Consultations Available!
Newsletter US Immigration Update October 2007
TABLE OF CONTENTS:
NEWS FLASHES:
Asylum (Immigration Judges)– A study of Immigration Judge decisions, released on September 24, revealed "extensive, hard-to-explain" differences in the rates in which Judges grant or deny applications for asylum. The study, performed by the Transactional Records Access Clearinghouse (TRAC) at Syracuse University in New York, surveyed the decisions of over 200 Immigration Judges across the U.S. While some Judges granted 80-90% of the cases which they decided, at the other end of the spectrum, other Judges granted only 10-20% of their cases. The study provides biographical and statistical information on each Judge, information about grant rates in various Immigration Courts around the country as well as statistical information on grant rates by country of origin. We link to the study from our "Asylum" page at
Asylum (Religious Freedom)– On September 14, the Department of State released its 2007 Annual Report on International Religious Freedom. The 197 countries and area reports survey the government and societal treatment of all known religious groups, and discuss U.S. Government efforts to promote religious freedom in each country. We have posted a link to the report from our "Asylum" page at
Best Lawyers in America– On September 7, I received a letter informing me that I had been selected by my peers for inclusion in the 25th anniversary edition of the Best Lawyers in America in the specialty of Immigration Law. The letter states that I am "one of a distinguished group of attorneys who have been listed in Best Lawyers for ten years or longer." I am truly honored to have been selected by my colleagues in the Immigration Bar for this prestigious award. See
Crime Victims– Congress created the U nonimmigrant classification in the Battered Immigrant Women Protection Act of 2000 (BIWPA). Seven years later, after a number of pro- immigrant organizations sued the USCIS in Federal Court; the agency on September 17 published interim regulations to implement the law. The regulations become effective on October 17. The public has until November 17 to comment upon the regulations. We link to the regulations from our "Temporary Visas" page at
David Carliner, Esq. (1918-2007)– September marked the passing of one of the deans of the immigration bar. To quote from the New York Times: "Mr. Carliner's battles were part of an overall effort to change and liberalize immigration policy. He fought the Reagan administration's efforts to restrict the power of federal courts in immigration and asylum cases and in the 1990s campaigned against Congressional efforts to tighten immigration severely. In 1977, he published "Rights of Aliens," which became a popular handbook on changes in immigration policy. In 1990, he and several colleagues came out with "The Rights of Aliens and Refugees".On a personal note, I had the privilege of meeting with Mr. Carliner in 1977. At that time, I was employed as an INS General Attorney (Naturalization). Mr. Carliner had just authored the "Rights of Aliens" for the ACLU. I purchased 10 copies which I distributed to my colleagues at the INS.Rest in peace, Mr. Carliner.
DREAM Act Deferred – Due to opposition from the anti- immigrant right, Senator Durbin's (D-IL) DREAM Act amendment was stripped from the Defense Appropriations Bill last week. Senator Majority Leader Harry Reid (D-NV) pledged that the Senate would take up the Dream Act before the Senate finishes it's current session in mid-November.
Highly-Skilled Workers– On September 11, a bipartisan coalition of governors from 13 states wrote a strong letter to Congressional leaders urging them to raise the H-1B cap and to increase EB quotas.One week later, highly-skilled workers, organized by Immigrationvoice.com, came to Washington, D.C. to demonstrate and to ask Members of Congress to do exactly the same thing.
Labor Certificate Backlog Almost Gone– On August 1, 2007, the Labor Department issued a report entitled "Foreign Labor Certification – International Talent Helping Meet Employer Demand". Since the initiation of the PERM program on March 28, 2005, the Labor Department's Backlog Elimination Centers have resolved almost all of the 363,000 pending labor certificate applications. The target date for resolving all applications was September 30, 2007. (Apparently, there are still 11,000 applications for labor certification pending.)
Letters – It is always satisfying to help our clients obtain temporary visas, green cards, U.S. citizenship and avoid deportation, but it is doubly satisfying to receive letters from satisfied clients like the one we received last week:
Dear Mr. Shusterman:My wife and I would like to thank you for an excellent work that you and your staff have done on our case.When we first contacted your firm we were very suspicious and not very confident about the positive outcome of our immigration process. Before that, we had really bad experiences with other law firms when people who were handling our case were unprofessional and often ignorant to our needs.But with their good work and professionalism your team was able to win our trust back. Our case wasn't an easy one and things didn't always go as smoothly as we wished them to go but with your help we were able to achieve our dream.And we are very thankful for your and your staff's hard work and dedication.Sincerely,SD
P.S. We would especially like to thank two people who were always there for us: Alison Walters and Susan Zhang.
1. Naturalization: USCIS Announces New History/Government Exam
After six years and an expenditure of $6.5 million, the USCIS has revamped the history/government exam which is administered as part of the naturalization interview. We link to the agency's news release and to the new 100 questions and answers from our "Citizenship" page at
https://www.shusterman.com/uscitizenship/#2
The USCIS website explains the following: "If an applicant
Applies BEFORE October 1, 2008 and is scheduled for his or her naturalization interview BEFORE October 1, 2008, he or she will take the current test.
Applies BEFORE October 1, 2008 and is scheduled for his or her naturalization interview AFTER October 1, 2008, he or she can choose to take the current test or the redesigned version.
Applies AFTER October 1, 2008, he or she will take the redesigned version.
Is scheduled for his or her naturalization interview AFTER October 1, 2009, regardless of when he or she applied, he or she will take the redesigned version."
USCIS examiners will select ten questions and the applicant must answer 60% correctly in order to pass. If the applicant fails the test, he or she is entitled to retake the test at a later time. However, if the applicant fails the test on the second try, he or she must reapply for naturalization and pay the filing fee a second time.
Agency officials claim that, in their test group, the passing scores were higher on the new test than on the old one, and that the new test measures understanding of our system of government rather than simple memorization. We let you decide whether you agree with the government.
As a former INS General Attorney (Naturalization) from 1976 to 1979, permit me to select ten questions for you. Ready for your test?
How many amendments does the Constitution have?
What is the "rule of law"?
The House of Representatives has how many voting members?
Who is the Chief Justice of the United States?
What is the name of the Speaker of the House of Representatives now?
When was the Constitution written?
The Federalist Papers supported the passage of the U.S. Constitution. Name

one

of the writers.
What did Susan B. Anthony do?
Name

one

U.S. territory.
Name the American songwriter who wrote the following lyrics in 1948:
Is this the best way we can grow our big orchards? Is this the best way we can grow our good fruit? To fall like dry leaves to rot on my topsoil And be called by no name except "deportees"?
Check our "Citizenship" page at
https://www.shusterman.com/uscitizenship/#2
to see if you answered at least 60% of the above questions correctly.
Caveat: As a former INS Citizenship Attorney, I offered to provide USCIS with 100 questions and answers for free which would have saved the agency $6.5 million and six years of hard work (and would probably have saved you from paying the new, higher filing fees). But alas, after seeing my proposed Question #10 above, they decided to reject my application even though I was the low bidder on the contract, and not to use any of my questions :) For those of you who failed on Question #10, the answer is Woody Guthrie. For more information about the song lyrics quoted above, see the Wikipedia entry at
http://en.wikipedia.org/wiki/Deportee_%28Plane_Wreck_At_Los_Gatos%29
Best of luck on the new history/government test!
Coming attractions: Several senators said that the English test which is administered at the time of the naturalization interview should do more to make immigrants prove knowledge of English. Nine senators, all Republicans, said in a letter to President Bush that the current method of dictating sentences to be written doesn't really test an immigrant's abilities.
2. October Visa Bulletin: The Good, The Bad and The Ugly
On September 6, the State Department released the much-anticipated October 2007 Visa Bulletin.
The Visa Bulletin lists the backlogs in applying for permanent residence for persons in the family-based, employment-based and lottery-based categories. If your place in line ("priority date") is before the date listed in the Visa Bulletin, you can apply for a green card.
For some persons, the October Visa Bulletin allows them to apply for adjustment of status to permanent resident immediately. For others, the line is long, but not insurmountable. For many others, the waiting times show no signs of abating, and may even be getting worse.
* The Good
The October Visa Bulletin provides some good news for persons in the family-based categories: "During recent months the cut-off dates in several of the Worldwide Family preference categories have moved very quickly. It is expected that such cut-off date movement will continue during the first quarter of fiscal year 2008. Should the level of demand begin to increase at a significant rate, it may be necessary to slow or stop such movements at some point later in the fiscal year."
There is also good news for persons in most of the employment-based (EB) categories: The Visa Bulletin contains no backlogs for EB-1 priority workers, for EB-2 advanced degree workers (except for those born in China and India), for EB-4 special immigrants and for EB-5 investors.
* The Bad
The worldwide EB-3 category for professionals with bachelor's degrees and skilled workers has retrogressed to August 1, 2002, over a five-year wait. This is bad news for computer, business and healthcare professionals and their employers although if the workers are presently in H-1B status, many of them can extend their status past the six-year maximum.
The EB-3 unskilled workers category is now backlogged six years, bad news for nannies and their employers.
* The Ugly
For persons born in India and China, many of whom have been waiting in line for many years, the priority dates are moving in the wrong direction. It now takes longer for a university-degreed computer programmer from India, China or Mexico to obtain a green card than it does for an unskilled worker.
Hospitals seeking help in coping with the nurse shortage are out-of-luck. Not only are there very few temporary visas available for registered nurses, despite being designated by the Labor Department as a shortage occupation, the wait to become a permanent resident ranges from five years and two months to six and one-half years.
Unless Congress steps up to the plate and reforms the legal immigration system, our economy will be damaged significantly over the next few years.
We link to the October 2007 Visa Bulletin from our "Visa Bulletin" page at
https://www.shusterman.com/statedepartmentvisabulletin/
3. Successfully Challenging USCIS Delays in Federal Court
On September 10, the Los Angeles Times featured an article about how FBI name checks have been slowing down the process of gaining immigration benefits for hundreds of thousands of applicants.
The article revealed that "nearly 320,000 people were waiting for their name checks to be completed as of August 7, including more than 152,000 who had been waiting for more than six months, according to the U.S. Bureau of Citizenship and Immigration Services. More than 61,000 had been waiting for more than two years."
The American Civil Liberties Union (ACLU) has filed a lawsuit in federal court regarding this issue. The Times article quotes an ACLU attorney who stated that "there is nothing in immigration law that says that a citizenship application should take two, three, four years. That's absurd. People who have not been any sort of threat … have been caught up in this dragnet."
Applicants for adjustment of status, citizenship, extensions of stay and many other immigration benefits have taken days off work to visit USCIS offices only to be told that the USCIS can do nothing since the name check process is in the hands of the FBI.
Nor do letters and meetings with Senators and Members of Congress yield results. They receive polite letters from the USCIS' Congressional Liaison Unit to the effect that "Sorry, but this is FBI's problem, not ours."
DHS Secretary Chertoff announced that his Department is meeting with the FBI (which is part of the Department of Justice) to work out a more efficient system of processing these name checks, but so far, the number of people waiting for results from the FBI continues to grow and grow.
The problem exists for applicants from a wide variety of countries and affects Christians, Moslems, Hindus, Sikhs, Jews, etc.
Our solution is to sue both the USCIS and the FBI in Federal Court. Most Federal Judges are not reluctant to order the FBI and the USCIS to complete their name checks and application processing by a date certain.
Many applicants have turned to litigation as the one and only method of solving the name check problem. The numbers of such lawsuits have increased from just 680 in 2005 to 2,650 in 2006 to over 4,100 this year. Although there is no guarantee of success, our law firm has yet to lose one of these cases in Federal Court.
The Times article concludes with a quote from me:
"There is only one thing that works, and that is suing them in federal court."
We link to the Times article, "Caught in a Bureaucratic Black Hole" from
http://www.truthout.org/docs_2006/091107P.shtml (Link is no longer operational)
4. Schedule of Upcoming Immigration Law Seminars
What follows is a list of upcoming immigration law seminars in which we are participating:
October 6, 2007
League of Women Voters
Meeting on Immigration
Whittier, California
We are honored to have been invited by Congresswoman Grace Napolitano (D-CA), former Chair of the Congressional Hispanic Caucus to address the LWV.
October 17-19, 2007
University of Texas Law School
31st Annual Conference on Immigration Law
San Antonio, Texas
I will participate in the "Ask the Experts" panel on October 19th at 8:00am and on a panel entitled "Using the Internet to Stay Current with Immigration Laws, Procedures, and Agency Interpretations" along with Eugene Flynn, Esq. at 2:45pm
October 20, 2007
State Bar of California
Labor and Employment Section Annual Conference
Claremont Spa and Resort Hotel
Oakland, California
My topic will be "Immigration Challenges Faced by Employers" with an emphasis on how employers can avoid liability under ICE's new "No-Match" letter regulations.
November 8-10, 2007
American Immigration Lawyers Association
20TH Annual AILA California Chapters Conference
San Diego, California
Omni San Diego Hotel
I will participate on a panel entitled "Advanced Citizenship Issues" on November 10 at 8:30am with attorneys Kathrin Mautino and Steven Seick.
Ellen Ma Lee, Esq. from our law firm, will participate on a panel entitled "Local USCIS and NBC Panel" together with the District Directors of the USCIS offices in Los Angeles, San Francisco, San Diego and San Jose.
5. Success Story: The Best Laid Plans Often Go Astray
Our story begins with Mr. B. a young enthusiastic electronics engineer facing an exciting future ahead of him in the United States. He's an Indian citizen, who wants very much to stay here on a permanent basis. He and his employer decided to pursue a Green Card.
When we started the case we told him that it would take a few years before he could even apply for adjustment of status since no visas were currently available, and that patience would be his best friend in this long and complex journey. At least this is how things looked back in April 2007 when it all began. Waiting was the name of the game. We are seasoned players and thus prepared our rookie engineer for the game, but the best-laid plans of mice and men often go astray – as the summer would show.
As many of you are aware, this summer became particularly interesting for immigrants when the State Department announced in June that all employment-based visa numbers would become current on July 1st. It was the moment many of us had been waiting for. The news broke out quickly, and everyone scrambled and geared up to file as early as possible. But then all of the sudden, out of nowhere, came a curve ball: On July 2nd the State Department announced that it was rescinding its July Visa Bulletin – that no more visas were available and that no one could apply.
After threatened class action lawsuits, the government backed-down and announced that they would accept all employment-based applications for adjustment of status until August 17th. The only restriction was that applicants needed to have a priority date on or before July 31 – that is, their labor certification or I-140 had to be filed by July 31. Furthermore, the immigration fees were going up on July 31 more than double the old rate, and while we had been given until August 17 to file the I-485 under the old fees; the I-140 petition was subject to the new fees. Stress, anxiety, an avalanche of applications to complete – and then we had our engineer. Things changed significantly.
His PERM labor certification was due to be filed on or around July 21st. So it looked like he was going to be eligible to file for his green card application much sooner than we had originally thought. The PERM application was filed according to plan. We monitored the process closely sometimes checking at least twice a day. It needed to be approved before we could submit an I-140 petition to the USCIS.
Fortunately, his PERM application was approved in just six days. Then, we were faced with the dilemma about how we were going to get the next two stages of his case filed with USCIS – we really were so late in the game. Also, where possible we wanted to make sure he was not subject to the additional fee.
The answer was to file the I-140 online. This way we could get a receipt for the I-140 immediately and forward the supporting documentation for the I-140 separately. Additionally, because we now had an I-140 receipt number we could file his I-485 immediately! His I-140 was filed on July 27th which allowed us to submit his application for INS adjustment of status before August 17.
Much to our amazement, the I-140 was approved August 17th two weeks after filing. This was lightning quick considering that I-140s cannot be submitted using premium processing.
Now Mr. B has to exercise some considerable patience. We advised him to sit back and relax and wait for USCIS to approve his I-485 which will only occur after his priority date becomes current. However, this is much better than what we had originally prepared him for. He is at the final stage of the green card process, and will be eligible under the 180-day portability rule in early 2008. The best-laid plans of mice and men often go astray – and, in this case, bravo! – in normal times, it could have been many years before he could get this far in the process.
Read more of our Immigration Success Stories.
6. Immigration Trivia Quiz:
Quiz Removed.
7. Ask Mr. Shusterman – Resubmitting an I-485 Under Section 245(k)
During the past two years, the USCIS has denied hundreds, perhaps thousands, of employment-based Applications for Adjustment of Status (Form I-485) on grounds that could have been overcome if the applicants were permitted to resubmit their applications.
Persons who are "immediate relatives" of U.S. citizens may resubmit their I-485s as many times as they wish. So may persons who qualify under section 245(i).
With regard to employment-based I-485s, there is no doubt that persons in valid nonimmigrant status may also submit multiple I-485s. But there are a myriad of restrictions on maintaining valid nonimmigrant status once a person has submitted form I-485.
In 1997, Congress amended the law to allow certain persons not currently in legal status to apply for employment-based adjustment of status under section 245(k). Section 245(k) reads as follows:
"An alien who is eligible to receive an immigrant visa under paragraph (1), (2), or (3) of section 203(b) (or, in the case of an alien who is an immigrant described in section 101(a)(27)(C) , under section 203(b)(4) ) may adjust status pursuant to subsection (a) and notwithstanding subsection (c)(2), (c)(7), and (c)(8), if–
(1) the alien, on the date of filing an application for adjustment of status, is present in the United States pursuant to a lawful admission;
(2) the alien, subsequent to such lawful admission has not, for an aggregate period exceeding 180 days–
(A) failed to maintain, continuously, a lawful status;
(B) engaged in unauthorized employment; or
(C) otherwise violated the terms and conditions of the alien's admission."
Section 245(k) would seem to permit a person to resubmit an application for adjustment of status as long as (1) he does so within 180 days of his I-485 being denied plus (2) any time that he was not in lawful status or engaged in unauthorized employment prior to filing his initial I-485 must be added to the 180 days.
At least, this was USCIS' position prior to 2005. And it makes sense. The status requires that a person maintain "a lawful status". The period of time that a person is waiting for the USCIS to adjudicate form I-485 is clearly lawful since the person is permitted to reside in, and be employed in, the U.S.
Sometime in 2005, the USCIS started to deny resubmitted I-485s filed by registered nurses on the ground that the period of time that the RN's previous I-485 was pending was a "period of stay authorized by the Attorney General", but not a "lawful status". Huh? See
https://www.shusterman.com/newsletterusimmigrationseptember2005.html#6
This seems like a bit of sophistry on the government's part.
First, the applicant has no control over how long the government takes to adjudicate an application for adjustment of status. If the government decided on the application negatively within 180 days, the applicant clearly could reapply under section 245(k). However, since the USCIS seldom decides such applications within this timeframe, they then argue that, in effect, their slowness bars applicants from refiling under section 245(k)! This seems a wee bit self-serving on USCIS' part. Delay adjudicating the I-485 for months or even years, and then penalize the applicant for the government's delay.
RNs have been disproportionately affected by this interpretation because there is no general nonimmigrant visa category that they qualify for. Did we mention that the USCIS would have no problem with RNs refiling their I-485 if they maintain their valid nonimmigrant status? Unfortunately, it is nearly impossible for an RN to maintain a nonimmigrant status during the pendency of the I-485.
The USCIS decided back in 2000 that a pending application for adjustment of status tolls a person's "unlawful presence" in the U.S. for purposes of avoiding the three and ten-year bars. Yes, somehow, the USCIS makes a distinction between a person being lawfully present in the U.S. and being in "a lawful status" under section 245(k).
The bottom line, in our opinion, is that the USCIS is attempting to amend section 245(k) by adding a modifier: the person must be in "a lawful (nonimmigrant) status". The word "nonimmigrant" does not appear in the statute. The problem for the USCIS is that it is not part of the legislative branch of the government, and therefore is not able to amend laws written by Congress. The USCIS is part of the executive branch and its duty is to enforce the law. Trust me on this. It's on the naturalization exam.
Ten years after the President signed the law, the USCIS has yet to issue regulations interpreting section 245(k). They have not even issued a precedent decision justifying their interpretation, or written a policy memorandum on this subject.
However, this does not prevent the agency from issuing I-485 denials based upon this dubious logic. And we predict that given the 300,000 persons who submitted I-485s from mid-July to mid-August this year coupled with the retrogression of the EB numbers in the October 2007 Visa Bulletin, a lot of persons besides RNs will be negatively affected by USCIS' overly restrictive interpretation of section 245(k) in the future.
We hope that if the reasons for the denial can be cured, one intrepid applicant will seek to resubmit his or her I-485 and, thereby, challenge the government's argument that the law bars him from doing so. A favorable ruling would benefit not just the applicant, but thousands of other would-be immigrants.
Do you have immigration questions of general interest to our readers? Send them to
scanton@shusterman.com (e-mail no longer operational)
Each month we will choose one question to answer in our newsletter. To be considered, questions should be general in nature, and should be short and to the point (no more than 20-30 words).
If your question is neither short nor general, please schedule a 30- minute legal consultation with me at
https://www.shusterman.com/schedule-immigration-consultation/
8. Immigration Government Processing Times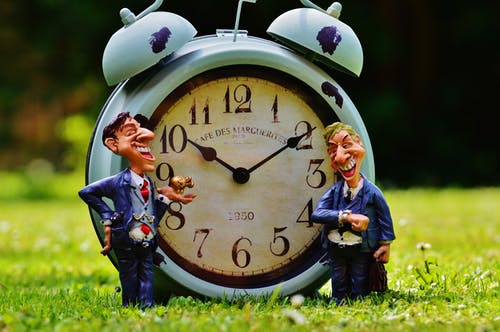 We link to the most recent immigration waiting times for each of the four USCIS Service Centers, the National Benefits Center and the Administrative Appeals Office. We also link to the processing times of all of the 83 USCIS District Offices and Sub-offices. We link to the Labor Department's page entitled "Processing dates for labor certification applications". Finally, we link to the State Department's "Visa Wait Times" page.
9. Chat Transcripts, Audios, Videos and WebCasts
Deleted
10. Winner of our September 2007 Immigration Trivia Quiz
Quiz Removed.
Carl Shusterman
Certified Specialist in Immigration Law, State Bar of California
Former U.S. Immigration & Naturalization Service Trial Attorney (1976-82)
Board of Governors, American Immigration Lawyers Association (1988-97)
Phone: (213) 623-4592 Fax: (213) 623-3720
Law Offices of Carl Shusterman, 600 Wilshire Blvd., Suite 1550
Los Angeles, California 90017
"President Bush disowned his commitment to comprehensive reform and offered an executive-branch crackdown. States and local governments began whip-cracking. The country has made its bed and will have to sleep in it awhile, but a few developments suggest getting tough may not be as simple as advertised."
– New York Times Editorial, September 9, 2007
Newsletter US Immigration Update October 2007 – Quick Links
About Us
Back Issues of Our Newsletter
Citizenship
Client Testimonials
Forms Download
Green Cards
Job Search
PERM
Processing Times
Schedule a Legal Consultation
Subscribe to Our Newsletter
Success Stories
Temporary Visas
Visa Bulletin
Disclaimer: This newsletter is not intended to establish an attorney-client relationship. All information contained in this newsletter is generalized. Any reliance on information contained herein is taken at your own risk.
October 1, 2007