Volume Nineteen, Number Eleven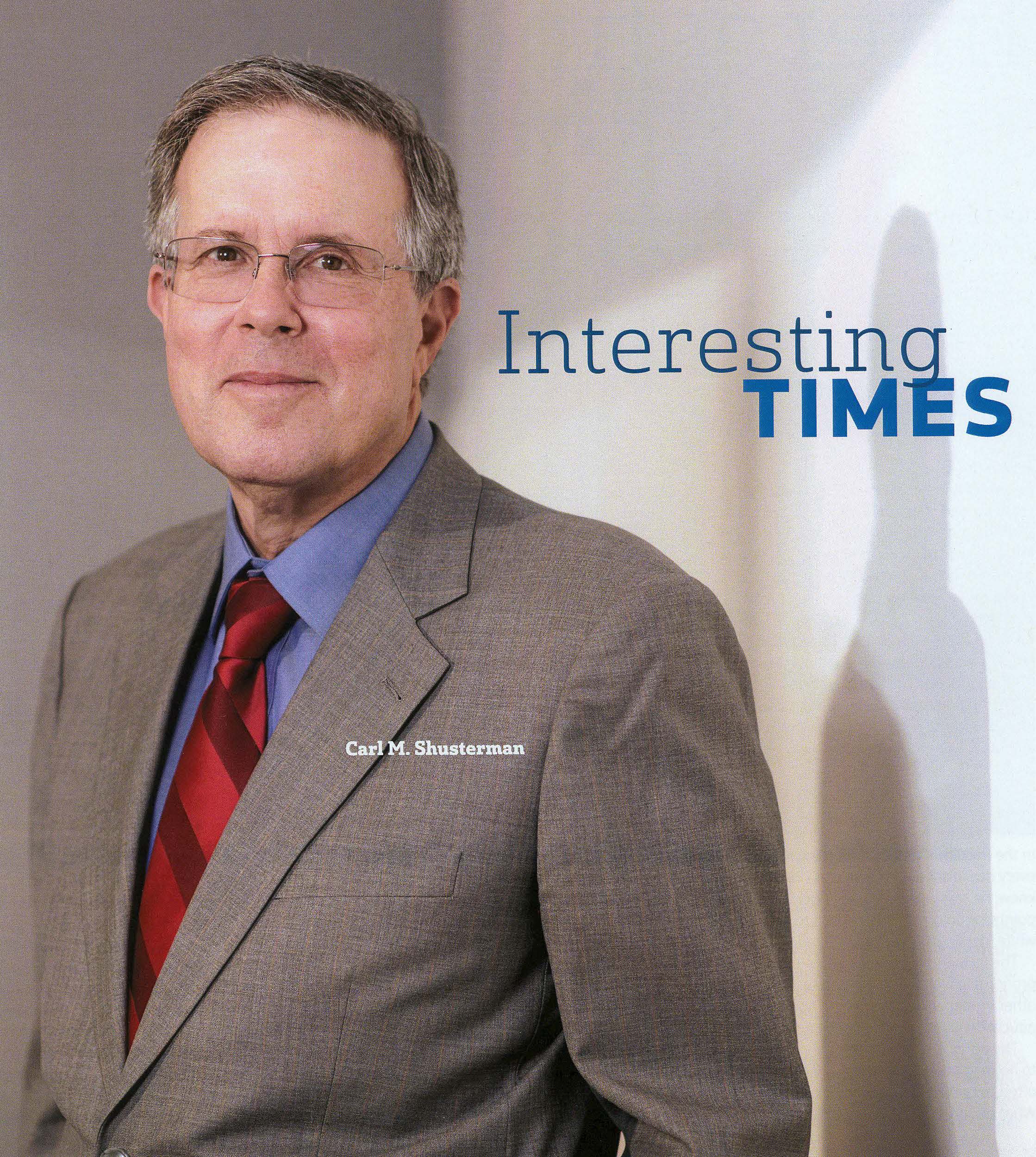 SHUSTERMAN'S IMMIGRATION UPDATE is the Web's most popular e-mail newsletter regarding U.S. immigration laws and procedures with over 60,000 subscribers located in more than 150 countries. It is written by a former INS Trial Attorney (1976-82) with over 35 years of experience practicing immigration law.
Published by the Law Offices of Carl Shusterman, 600 Wilshire Blvd, Suite 1550, Los Angeles, California, 90017. Phone: (213) 623-4592 x0.
Subscribe to our E-Mail Newsletter, join the conversation on our Immigration Facebook Page, follow our Blog Posts and subscribe to our "How-To" Immigration Videos.
Client Reviews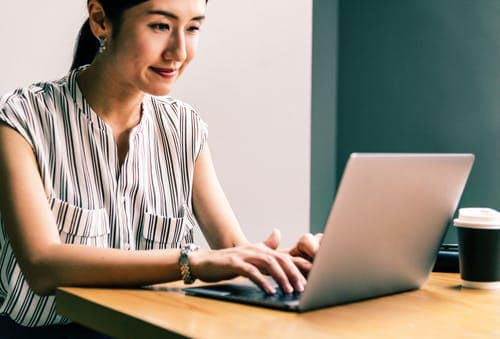 Very Efficient and Professional!
"I would like to thank the team of Carl Shusterman's Office who took care of my application for naturalization. Everything went well and very fast! Very efficient and professional!"
– Jennie Kil, San Francisco, CA
Read More Reviews
Skype Consultations Available!
TABLE OF CONTENTS:
1. President Obama Announces New Immigration Policy
2. Success Story: J-1 Waiver Victory
3. State Department Visa Bulletin for December 2014
4. Ask Mr. Shusterman: myE-Verify
5. Immigration Government Processing Times
6. Shusterman's Upcoming Immigration Seminars
7. Immigration Trivia Quiz: The Gilded Age
8. Winner of Our November 2014 Trivia Quiz!
NEWS FLASHES:
1. President Obama Announces New Immigration Policy
 On November 20, 2014, President Obama announced his long-awaited changes to our broken immigration system. None of the changes will take place immediately, and some hoped-for changes like recapture of lost EB numbers and counting only principals toward the 140,000 EB cap were not included in the new policy.
Nevertheless, for 4-5 million persons, most of them undocumented, there is considerable good news.
1. Deferred Action for Parental Accountability (DAPA) – Parents of young persons granted DACA will not receive any benefits under the President's new policy. However, certain parents of US citizens and green card holders will be able to apply for relief and work cards under DAPA.
The age of the child is irrelevant. Even if you are 50+ years old and your son/daughter got a green card through his/her citizen spouse, you may be eligible for DAPA. Caveat: You must qualify for this benefit as of November 20, 2014. If you have a child in the US after that date, or if you son or daughter gets a green card or naturalizes after that date, you are not eligible for DAPA. Also, you need to have resided in the US since January 1, 2010 and not be in lawful status on November 20, 2014. The background checks will be similar to those for DACA applicants. You can qualify even if you are under removal proceedings or are subject to a Final Order of Removal.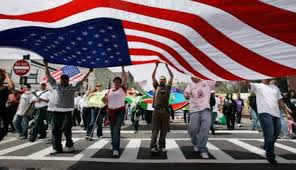 The work permit and biometrics fee is currently $465.
The application period will start in the Spring of 2015.
2. Expansion of the DACA Program – The 31-year-old age cap for the Deferred Action for Childhood Arrivals (DACA) program will be removed. You must have be present in the US on January 1, 2010 (rather than on June 15, 2007) to qualify and be under the age of 16 when you entered the US. DACA work permits will now be issued for 3 years at a time instead of 2 years. You must be present in the US on November 20, 2014 and not be in lawful status.
The application period will start within 90 days of November 20, 2014.
3. Employment-Based (EB) Benefits – Most of these promised benefits are in the "Coming Attractions" category since they require regulations. We are informed that the long-awaited regulations for work permits for certain H-4 spouses will soon be finalized.
Also, that certain persons with approved EB petitions who are waiting for their priority dates to become current may eventually be permitted to "pre-register" for adjustment of status which will allow them to obtain EADs and APs, and to change jobs. Regarding OPT, the STEM category will be expanded and the length of STEM-OPT extensions will grow. Also promised are benefits for foreign-born entrepreneurs.
Again, don't look for any of these benefits in your Christmas stocking next month. Perhaps by the end of 2015.
4. Other Benefits – These include items that have been on many immigrants' wish lists for years and years:
I-601A Provisional Waivers – Will be expanded to include spouses and children of LPRs;
Parole-in-Place – Will be expanded;
Advance Parole – DHS will apply standards in Matter of Arrabally-Yerrabelly;
Promises, Promises – DHS will clarify legal terms of art including "extreme hardship", "specialized knowledge", "same or similar" and everything from the PERM process to Immigration Court proceedings will be improved and modernized.
Free Webinar
Have any questions about President Obama's New Immigration Policy?
Of course you do!
Please sign-up for a Free Webinar about Obama's new immigration policy in which I will participate in along with attorneys from Wolfsdorf Rosenthal on Monday, December 1st at 12:30pm, Pacific Time.
Need More Information?
We link to DHS's "Fixing Our Broken Immigration System through Executive Action".
This page links to over a dozen fun-filled pages which attempt to explain the changes to our immigration system being contemplated by the DHS.
2. Success Story: J-1 Waiver Victory
This month's success story explains how we were able to obtain a J-1 waiver for a client of ours, Dr. Castro, enabling him to avoid returning to his home country for two years after completing his medical residency and allowing him to stay in the U.S. with his wife to help care for their autistic daughter.
The story begins with Dr. Castro's marriage to his wife, Maria, a permanent resident in the U.S. Following their marriage, Dr. Castro wanted to move to the U.S. in order to be with Maria. Since at that time obtaining a green card through his wife would take over seven years, Dr. Castro opted to obtain a J-1 visa to participate in a medical residency program in the U.S. Dr. Castro and his wife knew that after the completion of a J-1 program, physicians are required to return to their home country for two years to utilize the experience and skills they have acquired. As such, the couple planned on either returning to Argentina for two years or on Dr. Castro applying for a Conrad 30 program to work in an underserved area in the U.S. after he completed his residency. However, when their first child, Emily, was diagnosed with autism spectrum disorder, their plans changed.
It was at this point that the couple came to see me for a legal consultation to discuss their options for avoiding Dr. Castro's two year foreign residency requirement. After learning more details about the family's situation, I advised Dr. Castro to apply for a J-1 waiver on the basis that his wife and daughter would experience exceptional hardship in his absence or if they all moved to his home country for two years.
More specifically, I explained that a J-1 waiver applicant must prove that exceptional hardship will result if their U.S. citizen spouse or child remains in the U.S. during the two years that the exchange physician spends in their home country fulfilling the requirement. Also, the applicant must prove that exceptional hardship will result if their U.S. citizen spouse or child follows the exchange physician and moves to the foreign country for two years. Such waiver applications are complicated and require careful preparation in order to show that the hardship the applicant's U.S. citizen relatives would face reaches a high enough level to constitute "exceptional hardship". Attorney Raj Iyer took on Dr. Castro's case and began gathering all of the required evidence for a strong application.
To begin with, Attorney Iyer focused on the importance of continuing Emily's treatments in the U.S. Since her diagnosis, Emily has been under constant observation and undergoing treatments including therapy sessions with specialists for her disorder. As a result of this intensive therapy, and special care from her parents at home, she began improving quickly.  In fact, Emily's therapists stressed the importance that both her parents be actively involved in her programming in order to build new, appropriate, and effective chains of behavior. Moreover, many of her therapies, including social, emotional, speech, communication, and others, are provided for through the Public School Special School District or covered by Dr. Castro's medical insurance. Both of these methods for providing Emily with appropriate therapy would be unavailable or otherwise unsuccessful if Dr. Castro had to leave his family or if the family had to move to Argentina for the two-year residency. Finally, Emily's main and only language is English due to the recommendation of the physicians and specialists that she only speak one language. Learning a second language would harm her development and the English schools in Argentina are not only extremely expensive but the surrounding environment would still be in Spanish and impossible for her to understand.
Along with the extreme hardship Dr. Castro's daughter would experience, his wife would experience additional hardship due to separation from her parents. Maria's parents are U.S. citizens living in Florida and she is their only child who also lives in the U.S. Her father has been undergoing treatment for cancer since 2012 and requires close monitoring by his doctors including frequent visits for check-ups and his treatments, chemotherapy and radiation. One of the main pillars for a successful treatment outcome and prolonged survival is close family support. If Maria had to leave the U.S., she would not be able to provide him the support he needed during the most difficult time of his life. Due to travel expenses and the inability to leave Emily and her other children, visiting would be near impossible if the family had to move to Argentina. Therefore, Maria would suffer exceptional emotional and financial hardship due to separation from her parents if Dr. Castro's J-1 waiver application were to be denied.
Based on their situation, Attorney Iyer was able to demonstrate to the USCIS that Dr. Castro's U.S. citizen wife and daughter would experience exceptional hardship if he had to return to Argentina for the two-year foreign residency requirement. Proving that both his absence if they remained in the U.S. and their move to Argentina for his two-year requirement would cause extreme hardships for their family due to their exceptionally difficult circumstances, Dr. Castro and his family were granted a waiver. He is now a green card holder and is grateful to be able to remain together with his family in the U.S. providing them with the support they need.

3. State Department Visa Bulletin for December 2014
EMPLOYMENT CATEGORIES
 The Worldwide Employment-Based (EB-3) 3rd preference category (professionals and skilled workers) will advance another 5 months in December to November 1, 2012.  China EB-3 will also advance 5 months to June 1, 2010.  India EB-3 will only move forward a single week to December 1, 2003.
Although Worldwide EB-2 remains current, because of per-country quotas China EB-2 will inch forward only 3 weeks in December while India EB-2 will not move at all.
The following chart tells the story of the EB numbers in detail:
| Categories | Worldwide | China (PRC) | India | Mexico | Philippines |
| --- | --- | --- | --- | --- | --- |
| 1st | Current | Current | Current | Current | Current |
| 2nd | Current | 1-01-10 | 2-15-05 | Current | Current |
| 3rd | 11-01-12 | 6-01-10 | 12-01-03 | 11-01-12 | 11-01-12 |
| Unskilled | 11-01-12 | 7-22-05 | 12-01-03 | 11-01-12 | 11-01-12 |
| 4th | Current | Current | Current | Current | Current |
| Religious | Current | Current | Current | Current | Current |
| 5th | Current | Unavailable | Current | Current | Current |
FAMILY CATEGORIES
The Worldwide family-based (FB) categories will each move forward a few weeks in December as will the numbers for Filipinos.
The only significant movement in the December Visa Bulletin will be in the 2A category (spouses and children of permanent residents) for Mexico which will advance several months.
The chart below tells the story in detail:
| Categories | Worldwide | China (PRC) | Mexico | Philippines |
| --- | --- | --- | --- | --- |
| 1st | 6-22-07 | 6-22-07 | 8-15-94 | 12-15-04 |
| 2A | 3-22-13 | 3-22-13 | 1-01-13 | 3-22-13 |
| 2B | 2-22-08 | 2-22-08 | 10-01-94 | 1-15-04 |
| 3rd | 12-15-03 | 12-15-03 | 11-15-93 | 6-22-93 |
| 4th | 2-22-02 | 2-22-02 | 3-01-97 | 6-01-91 |
4. Ask Mr. Shusterman: myE-Verify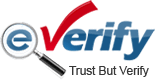 On October 6, 2014, U.S. Citizenship and Immigration Services (USCIS) launched the myE-verify online platform to combat identity fraud and increase the accuracy of records within the E-Verify program. MyE-Verify is a free online service that allows employees to verify their eligibility to work in the United States prior to applying for employment and to take corrective actions should the records used by E-Verify be inaccurate.
5. Immigration Government Processing Times
We have included a link to various tables where you can access the immigration waiting times for
USCIS Service Centers
National Benefits Center
EB-5 Immigrant Investor Program Office
USCIS' 83 Field Offices
Search the Field Offices for the USCIS' 83 District Offices and Sub-offices to look up the processing times for (1) Applications for Adjustment of Status (I-485) (2) Work Authorization (I-765); (3) Advance Parole (I-131); (4) Naturalization (N-400) and other types of applications. To access your immigration waiting time, what you need to know is:
The office where your petition has been filed or transferred to
The type of application or petition
The date on which the petition was filed
This information can all be found on the Notice of Receipt that was mailed to you by the USCIS. To begin, simply click on the Field Office or Service Center that interests you and click "Submit Query" and you will be directed to the current USCIS processing time table.
If your petition/application is on appeal, you can access the processing times of the Administrative Appeals Office (AA0).
If your PERM case or other type of application is pending at the DOL, we link to the Department of Labor Processing Times.
If you are applying for a visa abroad, we link to Visa Appointment and Processing Times at 100+ US Embassies and Consulates around the world.
If you have requested a copy of your file from the USCIS, you can check the status of your Freedom of Information Act (FOIA) request.
Warning: Immigration waiting times may appear faster on the official lists than they are in reality.

6. Shusterman's Upcoming Immigration Law Seminars
Free Consultations for UCLA Students

UCLA
Los Angeles, CA
December 5, 2014

Immigration CLE

St. Mary's University
San Antonio, TX
March 6, 2015

PIHRA District #1

McCormick and Schmicks
Los Angeles, CA
March 18, 2015
Topic: "Employment-Based Immigration"
7. Immigration Trivia Quiz: The Gilded Age
This month's Immigration Trivia Quiz is entitled:
American History: The Gilded Age
The first person to correctly answer our quiz (and supply their biographical information) wins a free legal consultation with the attorney of their choice before the end of December.

8. Winner of our November 2014 Immigration Trivia Quiz!
November's Immigration Trivia Quiz was entitled: The New Colossus.
Below is the message we received from the winner:
"Dear Mr. Shusterman,
The author was Emma Lazarus
The poem was written in 1883
The poem was engraved on a bronze plaque and mounted inside the lower level of the pedestal of the Statue of Liberty.
I am from Zambia and I currently live in California. I run a business that specializes in electronic waste disposal. I have been a subscriber for about 10 years — maybe even more, now that I think about it.
I immediately recognized some of the phrases in the poem as being from the Statute of Liberty, so that is where I started searching from. Google search helped me from there on.
I have used your newsletter for at least 10 years to stay updated on the latest immigration news — especially because your firm helps to bring focus on significant immigration news, not just what is coming from "talking heads" on cable TV.
Thank you!
Clement"
Congratulations, Clement! I look forward to helping you!
Carl Shusterman
Certified Specialist in Immigration Law, State Bar of California
Former Immigration and Naturalization Service (INS) Attorney (1976-82)
Served as Member of AILA Board of Governors (1988-97)
Law Offices of Carl Shusterman, 600 Wilshire Blvd., Suite 1550
Los Angeles, CA 90017
Phone: (213) 623-4592 x0, Fax: (213) 623-3720
"It's tragic and completely unacceptable that women who fled their homes to escape sexual assault and domestic violence have suffered abuse in our government's custody."
– Congresswoman Lucile Roybal-Allard (D-CA)
Quick Links –
About Us
Back Issues of Our Newsletter
Citizenship
Client Testimonials
Forms Download
Green Cards
Job Search
PERM
Processing Times
Schedule a Legal Consultation
Subscribe to Our Newsletter
Success Stories
Temporary Visas
Visa Bulletin
November 21, 2014
Disclaimer: This newsletter is not intended to establish an attorney-client relationship. All information contained in this newsletter is generalized. Any reliance on information contained herein is taken at your own risk.