Volume Twelve, Number Three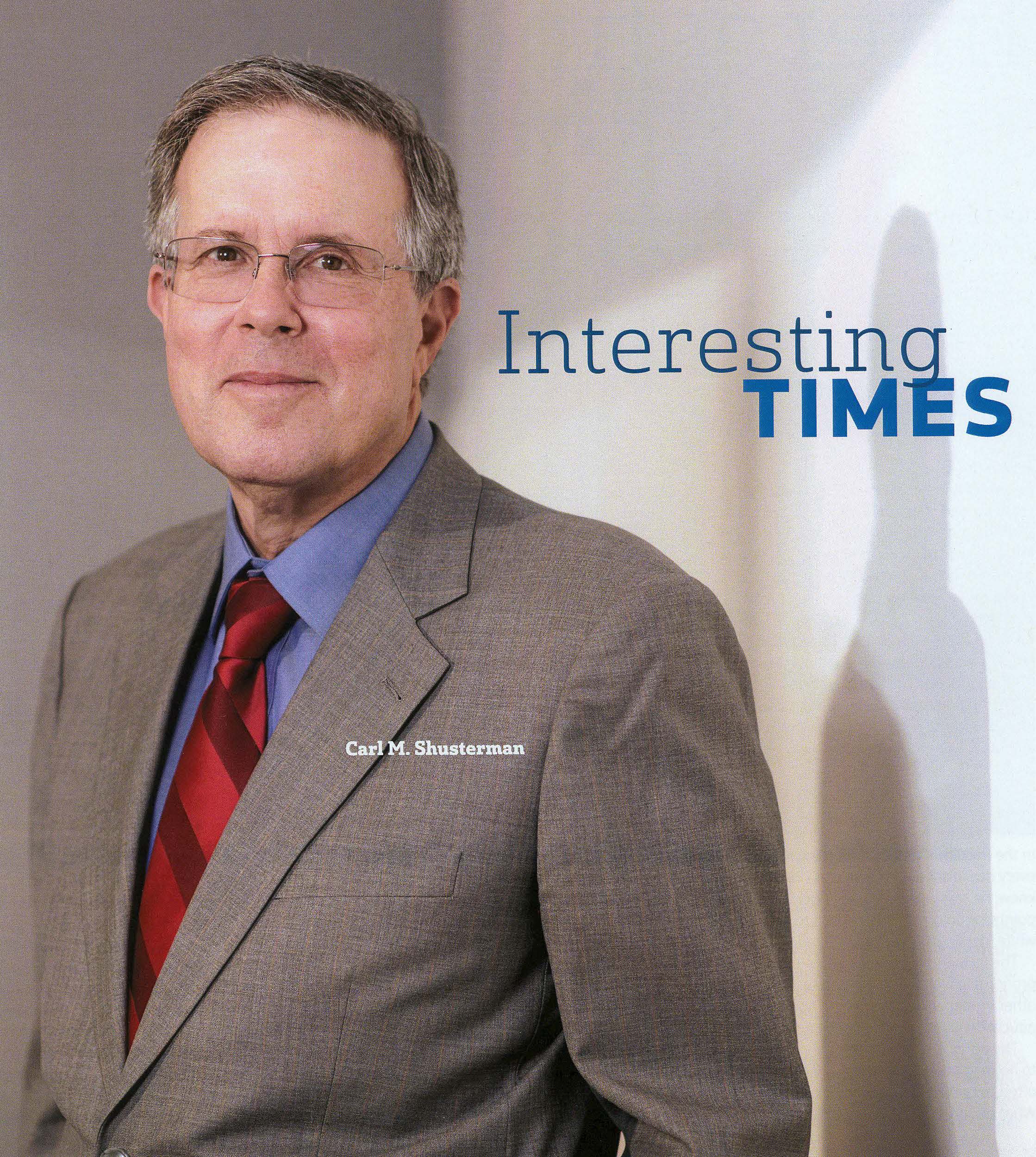 SHUSTERMAN'S IMMIGRATION UPDATE is the Web's most popular e-mail newsletter regarding U.S. immigration laws and procedures with over 40,000 subscribers located in more than 150 countries. It is written by a former INS Trial Attorney (1976-82) with over 30 years of experience practicing immigration law.
Published by the Law Offices of Carl Shusterman, 600 Wilshire Blvd, Suite 1550, Los Angeles, California, 90017. Phone: (213) 623-4592 x0.
Subscribe to our E-Mail Newsletter, join the conversation on our Immigration Facebook Page, follow our Blog Posts and subscribe to our "How-To" Immigration Videos.
Client Reviews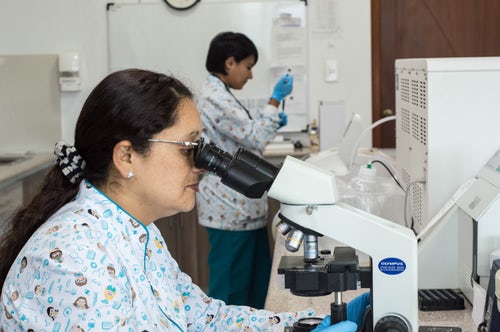 They Are About Providing Solutions
"I am an Internationally Educated Nurse petitioned by US employer and the Law Offices of Carl Shusterman helped me throughout the entire process of my IV application. They were extremely thorough with regard to the instructions and the steps that I needed."
- Francis R., Nashville, Tennessee
Read More Reviews
Zoom Consultations Available!
Newsletter US Immigration Update April 2007
TABLE OF CONTENTS:
NEWS FLASHES:
Background Checks – We continue to have great success in Federal Court in assisting applicants for immigration benefits whose FBI background checks have been delayed many months or years.Just a couple of days ago, we were successful in helping a man from Michigan. Although his I-485 remains pending because his priority date is not yet current, we were able to secure the approval of his H-1B extension, EAD and Advanced Parole (all of which had been delayed because of background checks) for him after a short period of time. For more information about how to cope with long-delayed background checks, see our article, "Why Wait When You Can Litigate?" at

https://www.shusterman.com/newsletterusimmigrationfebruary2006.html#4

EOIR – On March 21, the Executive Office for Immigration Review (EOIR) announced the appointment of David Neal as Chief Immigration Judge. Mr. Neal is an excellent choice for the position. He literally has done it all: Acting Chief Immigration Judge, Aide to a U.S. Senator, Editor of Bender's Immigration Bulletin, AILA Staffer and once upon a time, an attorney with our law firm. See the article we wrote together (David actually wrote 90% of the article.) "Closing the Asylum Door" in 1995 on our "Asylum" page at

https://www.shusterman.com/asylumusimmigration/#5

and the EOIR press release at

H-1Bs – We filed our H-1B cap-subject petitions last Friday. Call us paranoid, but what if the 65,000 cap is reached on April 2nd? On March 26, the CIS issued a four-page memo entitled "Helpful Hints for Completing and Submitting 1-129 Petitions to the Vermont and California Service Center for FY08 H-IB Cap Cases". We link to this memo and to two CIS charts: (1) Form I-129 – Petition for Nonimmigrant Worker, Effective April 2, 2007 and (2) Form I-539 – Application for Change of Status or Extension of Stay, Effective April 2, 2007 all from our "H-1B Page" at
We also link to the CIS memos of March 27 and March 30 from the above page.
H-2Bs – The CIS announced that the H-2B cap of 33,000 for the 2nd half of 2007 was reached on March 16th. See the CIS press release at

http://www.uscis.gov/files/pressrelease/H2BCap2ndHalfFY07Mar2307.pdf (Link is no longer operational)

Visa Bulletin – To view the April 2007 Visa Bulletin, see our "Visa Bulletin" page at
1. Comprehensive Immigration Bill Introduced in Congress
On March 23, the STRIVE (Security Through a Regularized Immigration and a Vibrant Economy Act of 2007) Act of 2007 was introduced in the House of Representatives by Representatives Luis Gutierrez (D-Ill) and Jeff Flake (R-AZ) and a bipartisan group of co-sponsors.
The STRIVE Act is clearly a political compromise between those who want tougher border and interior immigration enforcement, and those who maintain that our immigration problems cannot be solved solely by increased enforcement.
Border:The bill would create a "virtual" fence along the border between the U.S. and Mexico; increase the number of border patrol agents and immigration inspectors at the border; allow for cooperation between the border patrol and the Department of Defense as well as the government of Mexico. The bill would increase the size of the Border Patrol between 2,000 and 2,400 each year between 2008 and 2012.
Interior Enforcement:It would increase the number of ICE agents by 1,000; increase penalties for gang violence, failure to depart, alien smuggling, drunk driving, firearms possession and sale, unauthorized employment of illegal aliens, and money laundering; and expand expedited removal.
Employment Verification: The bill would create a system for employers to electronically verify workers' employment authorization; establish criminal penalties for employers and workers who operate outside the system; and would implement strong enforcement mechanisms. It would create significant criminal penalties for individuals who falsely attest to being authorized to work and create significant civil penalties for employers who do not comply with the new system's requirements. It would establish serious criminal penalties, including a possible three-year prison term for employers who knowingly hire unauthorized aliens.
Guest Workers:It would create an "H-2C" guest worker program with an initial cap of 400,000 guest workers annually. 2,000 additional inspectors from the Department of Labor would be hired to enforce the labor standards portion of the law.
Earned Citizenship:Persons who worked in H-2C status for five years would be able to apply for conditional permanent residency and eventual citizenship. They would have to meet the following requirements: (1) show physical presence in the U.S. and evidence of employment; (2) complete criminal and security background checks; (3) pay $500 application fee; (4) meet English and civic requirements; and (5) show admissibility (certain bars to admission related to undocumented status are waived; security- and criminal-related bars may not be waived).
The bill also incorporates the DREAM Act and the AgJobs bill. It would provide for significant increases in the number of H-1B, employment and family-based immigrant visas. (See Topics #2 and #3 below.)
How likely is it that a comprehensive immigration reform bill will be enacted into law this year? Things are looking up in this regard.
The Senate hopes to debate an immigration bill before the end of May. Last week, Senator Kennedy (D-Mass) met with Senators Martinez (R-FL), Graham (R-SC) and Salazar (D-Colo) in an effort to introduce a compromise immigration reform bill in the Senate next month.
Following the meeting, Senator Martinez stated, "We believe we have the framework of a bill with good Republican consensus." Senator Graham added that "lawmakers now are aggressively working to find bipartisan common ground this session." Senator Cornyn (R-TX), who introduced the SKIL bill in Congress in 2006, stated that he is "more hopeful than anytime in the recent past" that an immigration bill will be enacted into law this year.
On March 28, the White House proposed that undocumented workers be able to apply for three-year "Z" visas at a cost of $3,500 initially, and $3,500 for each extension. Z visa holders who wish to apply for permanent residence would have to return to their home countries to do so. The cost for permanent residence would be set at $10,000. Reaction to the President's plan was swift. "President Bush said family values don't stop at the Rio Grande. Evidently they do," said Kevin Appleby, director of Migration and Refugee Policy for the U.S. Conference of Catholic Bishops. However, congressional critics dismissed the Bush Plan as an "amnesty".
Whether the House or the Senate passes a bill first, the game plan is for Congress to pass comprehensive immigration reform legislation by August.
We promise to keep you informed via the News Ticker on our homepage on a daily basis.
2. STRIVE Act Would Eliminate Retrogression in EB Categories
Until January 2005, all Employment-Based (EB) immigrant categories were "current", that is, no backlogs. Since that time the EB-3 category for professionals and skilled workers has retrogressed for all applicants between 4 1/2 and 6 years. For advanced-degree professionals born in China and India, the visa numbers in the EB-2 category have retrogressed between 2 and 4 years. To add insult to injury, each month, the waiting time for green cards in these categories increases. Frustrating is too mild a word for these would-be immigrants who have been "playing by the rules" only to learn that the deck is stacked against them.
The STRIVE Act (See Topic #1) would solve the retrogression problem in a number of simple but effective ways:
(A) It would more than double the number of EB visas from 140,000 to 290,000 annually;
(B) Unused EB numbers from previous years (These number in the hundreds of thousands.) would be "recaptured" and made available for use in the future;
(C) It would create long list of EB immigrants who would be exempt from the numerical caps:
Spouses and children of EB immigrants who received their green cards on or after October 1, 2004 under an EB category as long as their number does not exceed 800,000 in a single fiscal year;
Until September 30, 2017, persons in Schedule A occupations including registered nurses and physical therapists;
Physicians who have completed their residencies and/or fellowships in the U.S. and have been awarded medical specialty certification;
Persons with approved National Interest Waivers;
Members of the professions who possess an advanced degree from an institution in the U.S.;
Persons with advanced degrees in science, technology, engineering or mathematics (STEM) who have worked a related field in the U.S. for a minimum of three years prior to applying for permanent residence;
Special immigrants including religious workers.
In addition, in order not to penalize persons born in populous countries like China and India, the bill would raise the per-country limitations from 7% to 10% of the worldwide EB cap. This is very significant since it represents a tripling of EB numbers available to persons born in a particular country, even without taking into account the exemptions listed above. 7% of 140,000 is 9,800 while 10% of 290,000 is 29,000.
Finally, persons in the EB categories would be able to submit applications for adjustment of status even if their priority date is not current!
These portions of the STRIVE Act are all contained in Title V – Visa Reforms.
3. STRIVE Act Could More Than Double the H-1B Petition Cap
Presently, the number of H-1B petitions subject to the numerical cap is only 65,000 annually, down from 195,000 just a few years ago. Another 20,000 H-1B petitions are reserved for persons in possession of advanced degrees from universities in the U.S. Last year, the 65,000 cap was reached in 7 weeks, while the 20,000 cap listed a couple of months longer.
Our law firm submitted our H-1B petitions for fiscal year 2008 last Friday. Some commentators believe that the H-1B cap will be reached before the end of April. Others think that cap will be reached in a matter of days. We are not taking any chances. We are assuming the worst case scenario: that the cap will be reached on April 2nd. We will post a notice on the News Ticker on our homepage as soon as the CIS announces how many approvable H-1B petitions were received on a given day or week.
The unavoidable truth is that the U.S. does not produce nearly as many scientists, engineers, computer professionals, physicians, therapists, teachers, etc. as are needed for our economy to remain strong. Hence, the need for H-1B professionals.
The STRIVE Act recognizes this, and takes a significant step forward in remedying this problem.
Section 507 of the Act would increase the H-1B cap from 65,000 to 115,000, and allow for annual increases up to 180,000 as market conditions dictate. The 20,000 cap would be eliminated, and persons with advanced degrees from U.S. universities would be exempt from the cap as would physicians who are specialists, and persons with advanced degrees earned abroad in science, technology, engineering and mathematics (STEM).
The exemption for "nonprofit research institutions" would be expanded to include all "nonprofit institutions".
At least 1,000 additional H-1B visas would be made available to professionals by the STRIVE Act which moves fashion models from the H-1B to the O-3 category.
We link to an article from Computerworld magazine entitled "House bill seeks to more than double H-1B visa cap" at
https://www.shusterman.com/computerprofessionalsusimmigration2010.html#3
CIS starts counting new H-1B petitions subject to the cap on April 2nd. We link to CIS's filing instructions for new cap-subject H-1B petitions from our "H-1B" page at
https://www.shusterman.com/h1bvisaguide.html#3
4. Other Important Provisions Contained in the STRIVE Act
The STRIVE Act is 697 pages long, and there are many important benefits which are not mentioned in topics #1, #2 and #3 above.
We briefly mention some of these benefits for your interest:
Employers – Will be able to be "pre-certified" by the CIS so that they will not have prove that that are a real company, have the ability to pay the employee, etc. every time they submit a visa petition;
Family-Based Immigration – Exempts immediate relatives of U.S. citizens from the annual level of 480,000 for family-sponsored immigrant visas. Redistributes the 480,000 family-sponsored immigrant numbers among existing family preference categories. Unused family- sponsored immigrant visas from previous fiscal years are recaptured and made available for family-sponsored immigrant visas for future fiscal years. The per- country limitations would be increased for 7% to 10% of the worldwide quota thereby substantially benefiting persons from the Philippines and Mexico who have waiting many years to achieve lawful permanent residence;
L-1 Visa Holders – Will be able to extend their status one year at a time when their labor certificate applications, PERM or immigrant visa petitions have been pending over one year;
Visa Revalidations – Persons with E, H, L, O and P visas which are expiring will be able to revalidate their visas in the U.S.;
EB-5 – Investors in regional centers will be able to submit their I-526 visa petitions and their applications for adjustment of status simultaneously;
Students – Will be able to work off-campus, and a new F-2 category will be established for students in science, math, technology or engineering (STEM). Such students will no longer require a foreign place of residence;
TN's – Powerline workers and boilermakers will be added to NAFTA's list of occupations;
O's and P's – Will be processed expeditiously;
Filipino World War II Veterans – Their sons and daughters, unmarried and married will be treated as special immigrants, not subject to the numerical caps;
Relief for Widows and Children – Immediate relative, family, derivative beneficiaries of EB petitions and of DV applications will be able to immigrate despite the death of the principal.
Naturalization – Widows and widowers applying for naturalization will be able to do after three years despite the death of their citizen spouse.
The benefits contained in the STRIVE Act are far too numerous to be enumerated, much less analyzed, in this month's newsletter. We will continue to detail these benefits in future newsletters.


5. Success Story: Mediation Prevails Over Litigation

Back in the early 1980s when I served as an INS Trial Attorney, an Immigration Judge explained to me that my job was not to try to deport each person who appeared before the Court, but to see that justice was done.

This month's success story is not merely a "win" for our law firm nor is it a "loss" for the government. It is about both sides coming together to insure a fair result for the persons in removal proceedings.

Years ago, a married couple from the Philippines who we will call "Mr. and Mrs. P" retained us assist them. They had been placed in removal proceedings after their applications for asylum were referred by the INS to the Immigration Court.

Mrs. P's two adult sons from her prior marriage were also placed in removal proceedings. The sons were eventually able to adjust their status and become lawful permanent residents through a petitions filed by their biological father, a U.S citizen.

Mr. and Mrs. P, however, were in a much more difficult position. Their claim for asylum was genuine, but weak, and they eventually withdrew their applications. Their sons would need to become naturalized citizens before they could file immigrant petitions on their behalf.

At their final hearing before the Immigration Judge, we submitted evidence that their eldest son had applied for naturalization. As soon as he was naturalized, he would be able to file "immediate relative" petitions for Mr. and Mrs. P, his step-father and mother.

The Judge stated openly that she wanted to grant a continuance in the case in order to allow the son to naturalize and petition for his parents. However, because of "case completion goals" imposed upon her by the Executive Office for Immigration Review (EOIR), she believed that this impaired her discretion to grant continuances for good cause. Therefore, she had no choice but to go forward with the case. She granted Mr. and Mrs. P sixty days to voluntarily leave the United States but explained that absent this unwanted interference, she would have granted a continuance to Mr. and Mrs. P.

We filed an appeal to the Board of Immigration Appeals.

While the appeal was pending, Mr. and Mrs. P's oldest son tragically died. The family was devastated by this loss. We were saddened for the P's and dismayed at the impact this would have on their immigration case as well.

Nevertheless, the Board dismissed their appeal.

Not willing to give up, we filed a Petition for Review with the U.S. Court of Appeals. After the legal briefs were filed in the case, the Court requested additional information relating to the legal status of Mr. and Mrs. P's sons. A short time later, Mr. and Mrs. P's surviving son became a naturalized citizen and immediately filed immigrant petitions on their behalf.

At this point, our office called the mediation office at the Court of Appeals. Over the course of the next several months, we had telephonic conferences with the government attorneys to discuss the possibility of remanding Mr. and Mrs. P's cases to the Immigration Court so that they could seek adjustment of status based upon the approved petitions submitted by their surviving son.

The Immigration and Customs Enforcement (ICE) agreed to join in a motion to the Board of Immigration Appeals to reopen the case. Mr. and Mrs. P will soon be able to apply for adjust of status before the Immigration Judge, and we are confident that they will both obtain permanent residence.

This result would not have been possible without the cooperation of the ICE attorneys. We commend the government for helping to achieve a just result in this matter.

6. Immigration Trivia Quiz:

Quiz Removed.

7. Ask Mr. Shusterman: How "Age-Outs" Can Benefit under CSPA

Can sons and daughters who were derivative beneficiaries of an approved visa petition who have "aged-out" obtain benefits under the he Child Status Protection Act (CSPA)? If so, is this true even if they have yet to apply for adjustment of status?

In my opinion, and from the clear language of the law, the answer is yes. However, in the absence of CIS regulations or interpretations of the "age-out" provision of CSPA, someone who would benefit from this statute needs to step forward to claim what is rightfully theirs.

Section 3 of CSPA amends section 203(h)(3), INA as follows:

RETENTION OF PRIORITY DATE- If the age of an alien is determined under paragraph (1) to be 21 years of age or older for the purposes of subsections (a)(2)(A)and (d), the alien's petition shall automatically be converted to the appropriate category and the alien shall retain the original priority date issued upon receipt of the original petition.'.

Here is how I believe that this section is intended to work: A daughter has waited many years to adjust her status together with her parents under her citizen uncle's approved family-based fourth preference for her father. By the time that the priority date becomes current, she has aged-out. Under section 3 of CSPA, the "original priority date" means the priority date of the uncle's fourth preference petition. The "appropriate category" is the family-based 2B category since the daughter is the unmarried, adult daughter of a permanent resident father. Using the original priority date under the 2B category gives the daughter a "current" priority date and allows her to adjust her status under section 245(i).

I wrote an article about this issue many years ago, and other immigration attorneys subsequently wrote articles agreeing with this interpretation. However, the CIS has never addressed this question.

Last summer, the Board of Immigration Appeals (BIA), in a unanimous decision called In re Maria T. Garcia, agreed with this interpretation of section 3 of CSPA. See

https://www.shusterman.com/greencards/#2C

Unfortunately, the BIA did not designate this case as a precedent decision. Therefore, although it is persuasive, it is not binding upon the CIS, the agency which decides petitions under CSPA.

In re Maria T. Garcia involved an approved visa petition and an adjustment application which was filed prior to the enactment of CSPA (August 6, 2002), but which remained pending long after CSPA was enacted. Since CSPA was enacted almost five years ago, few applicants today have cases involving adjustment applications submitted prior to August 6, 2002. Does section 3 of CSPA apply to derivative beneficiaries of immigrant visa petitions approved prior to the enactment of CSPA if their applications for adjustment of status were submitted after CSPA? A recent BIA precedent decision provides a basis for answering this question in the affirmative.

In re Rodolfo AVILA-PEREZ, Interim Decision #3551 (BIA, February 9, 2007), interprets the section 8 of CSPA which determines the effective date of the statute. Section 8 states that

The amendments made by this Act shall take effect on the date of the enactment of this Act and shall apply to any alien who is a derivative beneficiary or any other beneficiary of–
(1) a petition for classification under section 204 of the Immigration and Nationality Act (8 U.S.C. 1154) approved before such date but only if a final determination has not been made on the beneficiary's application for an immigrant visa or adjustment of status to lawful permanent residence pursuant to such approved petition.

In interpreting this provision of law, the Board stated:

We conclude that section 8(1) of the CSPA, as enacted, does not require an individual whose visa petition was approved before its effective date to have an adjustment application pending as of the date of its enactment.

To read the complete text of In re Rodolfo AVILA-PEREZ, see

https://www.shusterman.com/greencards/#2C

We conclude that combining the Board's reasoning in In re Maria T. Garcia and In re Rodolfo AVILA-PEREZ compels the conclusion that a derivative beneficiary of a visa petition which was approved prior to the enactment of CSPA (and prior to May 1, 2001) and who "aged-out" may adjust status under by submitting an I-485 under section 245(i) today.

However, as we stated previously, there needs to be a qualifying person who is willing to test this reasoning before the CIS and, if necessary, in Federal Court.

Do you have immigration questions? Send them to my assistant, Sonya Canton at

scanton@shusterman.com (e-mail no longer operational)

Each month we will choose one question to answer in our newsletter. To be considered, questions should be general in nature, and should be short and to the point (no more than 20-30 words).

If your question is neither short nor general, you may wish to schedule a 30-minute legal consultation with me at

https://www.shusterman.com/schedule-immigration-consultation/

8. Immigration Government Processing Times

We link to the most recent immigration waiting times for each of the four USCIS Service Centers, the National Benefits Center and the Administrative Appeals Office. We also link to the processing times of all of the 83 USCIS District Offices and Sub-offices. We link to the Labor Department's page entitled "Processing dates for labor certification applications". Finally, we link to the State Department's "Visa Wait Times" page.

9. Chat Transcripts, Audios, Videos and WebCasts

Deleted

10. Winner of our March 2007 Immigration Trivia Quiz

Quiz Removed.

Carl Shusterman

Certified Specialist in Immigration Law, State Bar of California
Former U.S. Immigration & Naturalization Service Trial Attorney (1976-82)
Board of Governors, American Immigration Lawyers Association (1988-97)
Phone: (213) 623-4592 Fax: (213) 623-3720
Law Offices of Carl Shusterman, 600 Wilshire Blvd., Suite 1550
Los Angeles, California 90017

Newsletter US Immigration Update April 2007 – Quick Links

About Us
Back Issues of Our Newsletter
Citizenship
Client Testimonials
Forms Download
Green Cards
Job Search
PERM
Processing Times
Schedule a Legal Consultation
Subscribe to Our Newsletter
Success Stories
Temporary Visas
Visa Bulletin

Disclaimer: This newsletter is not intended to establish an attorney-client relationship. All information contained in this newsletter is generalized. Any reliance on information contained herein is taken at your own risk.

April 1, 2007