Volume Nineteen, Number Eight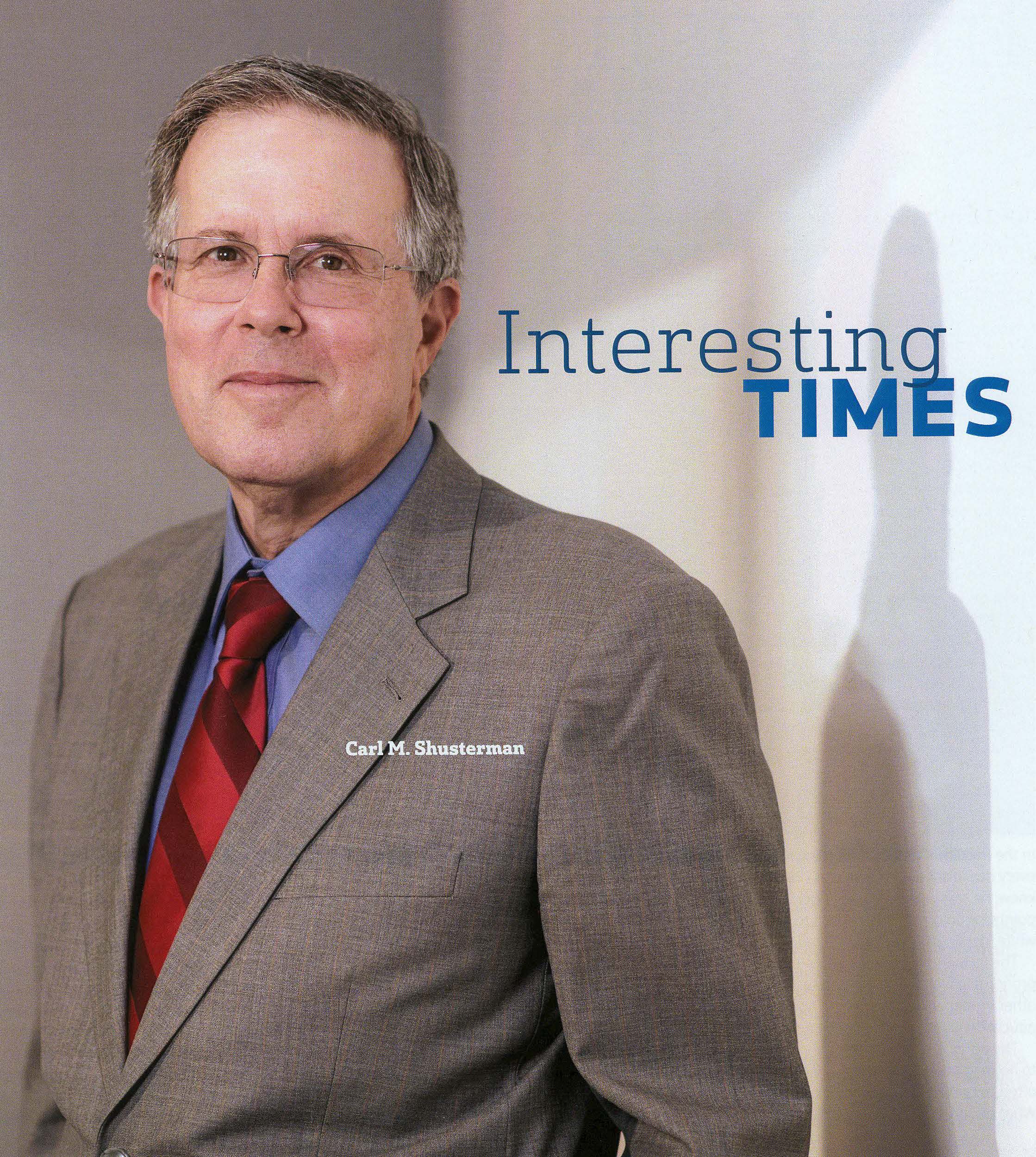 SHUSTERMAN'S IMMIGRATION UPDATE is the Web's most popular e-mail newsletter regarding U.S. immigration laws and procedures with over 40,000 subscribers located in more than 150 countries. It is written by a former INS Trial Attorney (1976-82) with over 35 years of experience practicing immigration law.
Published by the Law Offices of Carl Shusterman, 600 Wilshire Blvd, Suite 1550, Los Angeles, California, 90017. Phone: (213) 623-4592 x0.
Subscribe to our  E-Mail Newsletter, join the conversation on our Immigration Facebook Page, follow our Blog Posts and subscribe to our "How-To" Immigration Videos.
Client Reviews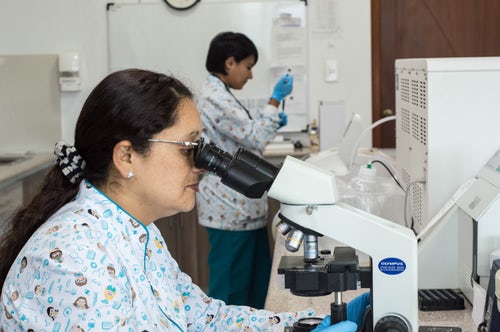 They Are About Providing Solutions
"I am an Internationally Educated Nurse petitioned by US employer and the Law Offices of Carl Shusterman helped me throughout the entire process of my IV application. They were extremely thorough with regard to the instructions and the steps that I needed."
- Francis R., Nashville, Tennessee
Read More Reviews
Zoom Consultations Available!
Newsletter US Immigration Update April 2013
TABLE OF CONTENTS:
1. Obama Could Double the Number of Green Cards
2. 100 Nurses with Current Priority Dates Looking for Jobs
3. Shusterman's Upcoming Immigration Seminars
4. Green Cards through Immediate Relatives
5. Success Story: When You're Lost in the Rain in Juarez
6. Trivia Quiz: Undocumented Americans
7. State Department Visa Bulletin for September 2014
8. Immigration Government Processing Times
9. Ask Mr. Shusterman: More Free Immigration Resources
10. Winner of Our July 2014 Trivia Quiz!
NEWS FLASHES
BIA: Mental Health Not Considered in "Particularly Serious Crime" Analysis – The BIA held that when assessing whether an alien is convicted of a "particularly serious crime", the alien's mental health should not be considered as a factor in the criminal act.
BIA: No Need to Spend 10 Year Bar Outside US – In an unpublished decision, the BIA found that the respondent was not inadmissible and therefore did not require an I-212 waiver as more than 10 years had passed since he had left the US under an order of removal in 2002, despite the fact that he had reentered the US in 2006 on a tourist visa.
BIA on the Categorical Approach – The Board of Immigration Appeals in Matter of Chairez-Castejon, 26 I&N Dec 349 (BIA 2014) withdrew its previous decision regarding when to apply the modified categorical approach in assessing the deportation consequences of criminal convictions. Instead, the BIA followed the US Supreme Court decisions in

Descamps v. US

(2013) and

Moncrieffe v. Holder

(2013). Unless the state criminal statute under which a person is convicted is clearly divisible, the government must use the categorical approach and look only at the person's record of conviction.
Central American Children Migration Analysis – The American Immigration Council (AIC) has published a report on why so many unaccompanied Central American kids are immigrating to the US. After conducting 322 interviews with minors who have recently returned to El Salvador, the AIC concluded that organized crime, gangs and violence are pushing Central Americans to migrate to the US. Extreme poverty is also a motivation to migrate, especially in rural areas where most families are living on less than $150 per month.
Citizenship Certificates: Changing Dates of Birth and Names – Since the dates of birth of those born abroad are often inaccurately recorded in their country of birth, USCIS has updated its policy manual to provide guidance regarding making changes to dates of birth and names on certificates of citizenship. Following court approval, USCIS will issue an initial, or replacement, Certificate of Citizenship with a new date of birth or new name.
DACA Applicant and Recipient Characteristics -USCIS has published data regarding the characteristics of individuals who have applied for and/or been approved for Deferred Action for Childhood Arrivals (DACA). These include age, sex, country of birth, marital status and geographic location.
DACA Toolkit Updates – USCIS has published an updated Deferred Action for Childhood Arrivals Toolkit for Community Partners. The booklet provides a detailed overview of the DACA program, a "how-to" guide, a tip sheet, a FAQ section, a DACA process infographic, a "Avoid Immigration Scams" flier and a list of federal government resources.
Duran Gonzalez v. DHS Settlement Agreement Q&A – The American Immigration Council has published a Q&A on the settlement agreement in

Duran Gonzalez v. DHS,

a class action lawsuit regarding eligibility to apply for adjustment of status under section 245(i) along with an I-212 waiver for individuals who were previously removed from the US and subsequently reentered without admission. The publication covers issues regarding the terms of the agreement, who is considered a class member and how class members can seek relief under the agreement.
Ebola Outbreak Immigration Relief – In response to the outbreak of Ebola in West Africa, USCIS is offering certain forms of immigration relief for nationals of Guinea, Liberia, and Sierra Leone who are currently in the US. These nationals can request changes or extensions of non-immigrant status, parole extensions, expedited employment authorization, expedited processing of immediate relative petitions, and fee waivers.
Nurses Eligible for H-1Bs? – This USCIS policy memorandum provides guidance on the requirements needed for a nurse to qualify for an H-1B status. The memo specifically refers to whether certain nursing positions qualify as "specialty occupations".
Immigration "How-To" Videos – Our 60+ "How-To" Immigration Videos have been viewed over 690,000 times. Subjects include how to obtain a green card through employment, how to become a US citizen, how to win your case in immigration court, how to select an immigration attorney and many other topics. Our video Green Cards through Marriage has been viewed over 200,000 times. We encourage you to take advantage of this free resource.
International Students DHS Website Updated – On July 1, the DHS launched the renovated Study in the States website which includes an interactive glossary of important definitions, an "Ask a Question" section, an enhanced School Search page and a mobile compatible version of the website.
Lawsuit Against Government over Deportation of Central American Mothers and Children – On August 22, several groups sued the US government over its current deportation policies towards Central American mothers and children being detained in Artesia, NM. The lawsuit,

MSPC v. Johnson

, argues that current policies deny these immigrants due process as the Administration tries to push their asylum cases through the system too quickly. These groups fear that without sufficient time to build a strong case, these women and children might be sent back to violence and life-threatening situations in their home countries rather than be offered refuge in the US.
Unaccompanied Alien Children in DHS Custody Reports – DHS' Office of Inspector General (OIG) issued the first of a series of monthly reports on detention conditions for unaccompanied alien children (UAC) in DHS custody. The first memorandum details 87 unannounced site visits conducted July 1-16, 2014, at 63 detention centers along the U.S. southern border. The memorandum includes a facility observation checklist, a summary of findings and suggestions for improving DHS compliance with current policies.
1. Obama Could Double the Number of Green Cards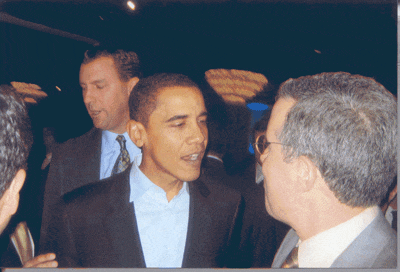 In response to Congress' failure to fix our broken immigration system, President Obama has promised to take action regarding immigration before the end of the summer. Critics have challenged such proposals as executive overreach, but legal scholars and attorneys have provided detailed explanations as to why the President has the legal authority to do so.
Within the past few days, the President has suggested that his announcement of a major new immigration policy may be delayed, possibly until after the November elections.
While most of the speculation concerning what the President may do centers on an expansion of the Deferred Action for Childhood Arrivals (DACA) program and the "Parole-in-Place" system, recent meetings between the Administration and immigration advocates suggest that a major reform of the legal immigration system may also be forthcoming.
Our current immigration system limits the number of green cards which may be granted under the employment-based preference system to 140,000 per year, and under the family-based categories to 226,000 per year. The State Department interprets these numerical caps to include not only the principal beneficiary of the petition, but all the derivative beneficiaries as well. However, this policy is not mandated by law.
For example, in the case of an employment-based petition, the principal beneficiary is the person who is being sponsored for a green card by his employer. The derivative beneficiaries are his spouse and children. If he has a spouse and 3 children, this uses up 5 rather than 1 of the 140,000 employer-sponsored numbers available.
This policy results in waiting times ranging from years to decades in all of the family-based categories as well as multi-year waits for some of the employment-based categories. The fact that there are no per-country quotas for H-1B and other temporary visa categories while the green card preference categories all have per-country quotas exacerbates what are already long waiting times. This is because only the actual workers themselves are counted against the 85,000 H-1B numerical cap. These two interpretations are internally inconsistent.
Also, these lengthy delays for persons trying to immigrate lawfully frequently result in their children "aging-out" and becoming separated from their parents, sometimes for the rest of their lives. Highly-skilled professionals often choose to leave the US after receiving their advanced education here rather than undergo these huge waits. We are educating many thousands of scientists, engineers and entrepreneurs only to send them abroad to help foreign companies successfully compete against US employers.  This is, obviously, a disaster for the US job market.
In response to these concerns, President Obama is considering a policy of counting only the principal beneficiaries of visa petitions toward the numerical caps. Such a change in policy would more than double the number of green cards subject to quotas and would greatly reduce the waiting times for persons immigrating to the US.
This would enable persons to reunite with their family members in the US expeditiously. Employers would not have to wait years to obtain green cards for their foreign-born employees.  Such a policy would also help the US to remain the world's leader in science, technology, engineering and other areas critical to our economy and would contribute to job growth in the US.

2. 100 Nurses with Current Priority Dates Looking for Jobs
Wouldn't it be great if you could sponsor an RN for a green card, and not have to wait years before she could start working for you? If you act quickly, you can do so!
Since the 1980s, we have helped our 100+ hospital clients sponsor over 10,000 RNs for green cards.  Now we represent over 100 RNs whose visa petitions have been approved by the Immigration Service (USCIS).  These nurses are ready for their green card interviews at the US Embassy in Manila.  They all have many years of experience as RNs.
In the past few months, the waiting times for Filipino RNs to qualify for green cards has decreased dramatically, from 6 to 3 years.  Our nurses are thrilled.
However, there is a catch.  Many hospitals in the US, including the ones that originally sponsored these nurses are not hiring RNs at the present time.
Each of these 100 RNs is looking for an employer who is willing to sponsor them for a green card.  And because they have already stood in line for so many years, they can be working for you in less than one year.  Under USCIS rules, they will retain their original priority date, so there will be no long waiting times for them to start working for you.
So if you are a health care provider and you wish to hire experienced nurses, you are in luck. And there is no need to pay a recruiter.
If you are interested, please contact our Senior Nurse Paralegal Elsa Garcia at egarcia@shusterman.com, or call her at (213) 623-4592 x0.
First come, first served!
3. Shusterman's Upcoming Immigration Law Seminars
The Michigan Recruitment and Retention Network
Immigration Law Seminar
Lansing, Michigan
September 17, 2014
Topic: "International Physicians and US Immigration Law: What Hospitals and Medical Groups Need to Know"
AILA Southern California Chapter
Los Angeles, CA
October 1, 2014
Topic: Immigrant Visa Options for Self-Petitioners
US Representative Grace F. Napolitano
Immigration Clinic
St. John the Baptist Catholic Church
Baldwin Park, CA
October 25, 2014
Pincus Professional Education
Asylum, Detention, and Removal Seminar
Los Angeles Athletic Club
Los Angeles, CA
November 7, 2014
Topic: "Case Studies – Asylum"
JacobsCLE
The American Immigration Law Informer
Los Angeles, CA
November 24, 2014
Topic: "Temporary Working Visas and Green Cards through Employment"
PIHRA District #1
Anaheim Convention Center
Los Angeles, CA
February 18, 2015
Topic: "Employment-Based Immigration"
Immigration CLE
St. Mary's University
San Antonio, TX
March 6, 2015
4. Green Cards through Immediate Relatives
US immigration laws try to promote family unity.  U.S. citizens may petition for certain relatives to come and live permanently in the United States. "Immediate relatives" are given preference over other family members.
Who are Immediate Relatives?
Immediate relatives include spouses, unmarried child under the age of 21, and parents (if the US citizen is over the age of 21) of US citizens.
Immediate relatives do not experience long waiting times like the other family-based categories when applying for permanent residence because they are considered an immigration priority. Also, they are not subject to any numerical limits.
Immediate relatives can obtain green cards whether they are inside or outside of the US.  However, there are different procedures to follow depending on their location.
Getting a Green Card While Inside the US
Immediate relatives who entered the US legally are eligible to apply for a green card while inside the US even if they have overstayed their immigration status. The US citizen petitioner submits Form I-130, Petition for Alien Relative and, at the same time, the beneficiary immediate relative files Form I-485 Application to Adjust Status.
Even if the beneficiary did not file the I-485 concurrently with the I-130, he/she can still file an I-485 application at any time after the I-130 is submitted, as long as the I-130 has not been denied. Generally, they will need to submit a copy of the receipt or Notice of Approval of the I-130 along with the I-485.
Getting a Green Card Abroad
If the immediate relative is currently outside the US, they can seek permanent residency through consular processing.  The USCIS sends the approved I-130 to the Department of State which conducts an immigrant visa interview at the appropriate US Consulate abroad.
After the USCIS approves the I-130, they send the file to the National Visa Center (NVC) in New England.  The NVC requests civil documents, immigrant visa applications, photos and filing fees from the beneficiary as well as an affidavit of support from the petitioner. After confirming that all of the documents are in order, the NVC will then schedule an interview at the U.S. Embassy or Consulate that is closest to the immediate relative's home abroad.
After being approved at the interview, immediate relatives may travel to the US.   They will officially become a permanent resident when they are admitted as such at a US port of entry.
It is very important to note that US citizen petitioners must submit separate I-130s for each immediate relative.
Also, if the immediate relative lives in the US, but entered the country illegally, he/she may be subject to a 3/10 year bar from returning to the US, but may be eligible to file an I-601A provisional waiver prior to leaving the US.
Affidavits of Support
No matter which path is taken towards obtaining a green card for the immediate relative, the petitioner must submit an affidavit of support to show USCIS that they are financially able to support their relative. The affidavit of support is submitted with the application packet to the USCIS (if applying in the US) or to the NVC (if applying via a US Embassy or Consulate).
Per the 2013 Health and Human Services Poverty Guidelines (I-864P), a petitioner must have an income of at least $15,510 to sponsor one person (for a 2 member household). The income requirement depends upon the number of people in the household, so refer to the poverty guidelines for the exact income that is required in your situation.
Even if the US petitioner does not meet the income requirement, there are other avenues available to them do so, such as:
Submitting evidence of all liquid assets (Money Market CD, savings account, 401(k) statement, etc…)
Submitting a second affidavit of support from a co-sponsor.
Co-sponsors should note that by submitting an affidavit of support and supporting documents, they are informing the Federal Government that if the petitioner cannot financially support their immediate relative, if necessary, they will step in to help prevent the immediate relative from becoming a public charge.
Other Things to Keep in Mind
Throughout the process, please be aware that the beneficiary may change preference categories which can affect their waiting times. For instance, when a child of a US citizen reaches 21 years of age, he or she will generally become a "first preference" (F1) category adult son or daughter. This change may result in a significant delay in their adjustment of status or visa processing because he or she will now need to wait for an immigrant visa to become available. The Child Status Protection Act (CSPA) may allow the son or daughter to retain the classification of "child", and therefore immigrate as an immediate relative even if they are now 21 years or age or older.
However, if a child under the age of 21 gets married, he or she can no longer be classified as an "immediate relative" and will be placed in the "third preference" (F3) category as a married son or daughter of a US citizen and would have to wait in line for many years in order to become a permanent resident.

5. Success Story: When You're Lost in the Rain in Juarez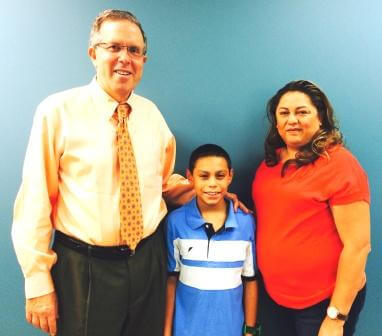 Imagine having an agency of the US government separate you from your only child for over 8 months.
It all started when Mrs. Morales's brother got his girlfriend pregnant in Mexico. They had a son together, but his girlfriend died during childbirth. He drove the child across the border to the US, and his sister and her husband, both US citizens, accepted the child as their own.
They hired an attorney who helped them adopt their nephew in the California Superior Court.
After the required two-year waiting period, they hired an immigration attorney who had Mrs. Morales file an I-130 visa petition for her son.  The visa petition was approved by the USCIS.
Eventually, Mrs. Morales and her son appeared at the US Consulate in Ciudad Juarez, Mexico for an immigrant visa interview.
The interview was short, but not sweet. The consular officer informed Mrs. Morales that the I-130 had been approved in error by the USCIS, and that he was sending it back to be revoked. Why it was sent back to the USCIS remains a mystery.
Mrs. Morales was shocked, but respectful. "My son and I will go see our attorney and get this worked out".
The officer informed her that while she could return to the US, her son would have to stay behind in Mexico.
Mrs. Morales was fit to be tied. She and her husband had never been separated from their son for so much as a day. Their son spoke only English and was being treated by a physician in California for ADD.
Her father, who lived in Tijuana, would have to care for their child until their immigration attorney could work out whatever was wrong with his immigration case. While he was happy to help watch over the child, he was also not in the best of health as he was nearly 80 years old and had recently had a heart valve transplant and required a great deal of medical care.
As soon as she returned to Los Angeles, she met with the attorney. Neither of them understood what was wrong with the I-130. However, the attorney decided that the best course of action was to request a humanitarian parole from the USCIS to reunite the child with his parents while they explored how to get him a green card.
She prepared a humanitarian parole application, complete with a letter from the child's physician explaining that the child was in need of constant care. In January, one month after the application had been submitted, the USCIS wrote her a letter informing her and her husband that it would take up to 90 days to process their humanitarian parole request.
Mrs. Morales and her husband both work full-time jobs. Yes, every Friday night, she would drive from Southern California to Tijuana to spend the weekend with her son. Because of his lack of knowledge of Spanish, he was not able to attend school in Tijuana.
Between December and March, Mrs. Morales continued this exhausting routine, hoping that the USCIS would grant their humanitarian parole request. When this agonizing 90-day period came to an end, Mrs. Morales decided to schedule a legal consultation with me.
The day that we were retained, we sent an inquiry to the USCIS and contacted Mrs. Morales' Congressman. This paid off, but in an unexpected way. Within a few days, we received a letter from the USCIS requesting more information.
Attorney Ellen Ma Lee and Paralegal Hilary Olson gathered the information, and quickly responded. After a short wait, we made the first of many inquiries.
Later, I received a call from the caseworker at the Congressman's office. They were informed by the USCIS that the application for humanitarian parole was on the "expedited track". Yet, as week after week and month after month passed, we received no answer from the USCIS.
Finally, last week, something very unexpected occurred. Not from the USCIS, but from CDJ. They asked Mrs. Morales to come to the Consulate to submit some additional paperwork.
Then, a notice appeared online informing Mrs. Morales that an immigrant visa had been issued to her son!
The immigrant visa arrived by mail, and Mrs. Morales immediately drove to Tijuana. I spoke with her as she crossed the border into Mexico. That evening, I received a message from Mrs. Morales that she and her son had crossed back into the US, and that he had been admitted as a lawful permanent resident!
What happened at the USCIS Parole Office and why CDJ granted the child a green card after keeping him separated from his parents for nearly 8 months, we may never know.
But Mr. and Mrs. Morales are thrilled to have their son back home, and so are we.
After her son was granted a green card, Mrs. Morales brought her son to our office to say "thank you" and to apply for a US Certificate of Citizenship. During his 8 months in Mexico, a silver lining had developed on the cloud that hung over the Morales family. Their son had become fluent in Spanish.
During their meeting with me, he remarked that he saw a butterfly on the window of my 15th floor office. I asked him: "Como se dice 'butterfly' en Espanol?" Without hesitation, he replied "mariposa".
Read more of our Immigration Success Stories.
6. Trivia Quiz:
Trivia Quiz.
7. State Department Visa Bulletin for September 2014
EMPLOYMENT CATEGORIES
For the most part, the worldwide employment-based (EB) categories remain frozen in September, the last month of the federal fiscal year. However, there are some important exceptions.
The Indian EB-2 category advances 3 months to May 1, 2009. Qualified individuals should be sure to take action during September before this category retrogresses again.
Filipino EB-3 finally catches up with the rest of the world by moving forward 10 months to April 1, 2011.
While the September Visa Bulletin originally listed the EB-5 investor category as "Current" for all countries, on August 23, the State Department announced that due to per-country limitations, no EB-5 green cards would be available to persons from the Peoples Republic of China (PRC) until the beginning of the new fiscal year on October 1, 2014. USCIS will continue to accept applications for adjustment of status from persons with approved I-526 investor petitions from the PRC, but will not act on them until the beginning of the new fiscal year.
This is the first time that there has been any backlog in the EB-5 category. The State Department cautions that EB-5 PRC will retrogress several years starting in the Spring of 2015. There are currently 10,375 EB-5 applications in the queue, waiting to be processed by the USCIS.
The following chart tells the story of the EB numbers in detail:
| Categories | Worldwide | China (PRC) | India | Mexico | Philippines |
| --- | --- | --- | --- | --- | --- |
| 1st | Current | Current | Current | Current | Current |
| 2nd | Current | 10-8-09 | 5-1-09 | Current | Current |
| 3rd | 4-1-11 | 11-1-08 | 11-8-03 | 4-1-11 | 4-1-11 |
| Unskilled | 4-1-11 | 7-22-05 | 11-8-03 | 4-1-11 | 4-1-11 |
| 4th | Current | Current | Current | Current | Current |
| Religious | Current | Current | Current | Current | Current |
| 5th | Current | Unavailable | Current | Current | Current |
FAMILY CATEGORIES
Most of the family-based categories remain frozen or inch forward in September. The exceptions are the worldwide 2A and 2B categories.
The worldwide 2A category (spouses and children of lawful permanent residents) advances 8 months while the worldwide 2B category (unmarried adult sons and daughters of permanent residents) moves forward 2 months.
Most of the family-based categories for Mexico and the Philippines advance from 3 to 8 weeks except for Philippines 2A which moves forward 8 months.
The chart below tells the story in detail:
| Categories | Worldwide | China (PRC) | Mexico | Philippines |
| --- | --- | --- | --- | --- |
| 1st | 5-1-07 | 5-1-07 | 6-1-94 | 8-1-04 |
| 2A | 1-1-13 | 1-1-13 | 4-22-12 | 1-1-13 |
| 2B | 9-1-07 | 9-1-07 | 5-15-94 | 12-1-03 |
| 3rd | 11-15-03 | 11-15-03 | 10-15-93 | 5-22-93 |
| 4th | 1-1-02 | 1-1-02 | 1-22-97 | 5-15-91 |
8. Immigration Government Processing Times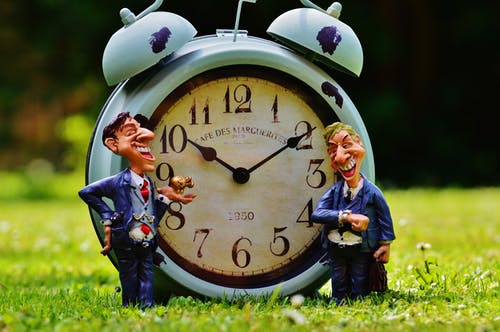 We link to the most recent immigration waiting times for each of the four USCIS Service Centers, the National Benefits Center and the Administrative Appeals Office. We also link to the processing times of all of the 83 USCIS District Offices and Sub-offices. We link to the Labor Department's page entitled "Processing dates for labor certification applications". Finally, we link to the State Department's "Visa Wait Times" page.
9. Ask Mr. Shusterman: More Free Immigration Resources
Over past few weeks, we added a lot of free helpful information for you on our website. We added over 50 pages with answers to questions that we hear from our readers, and added links to government and other resources at the end of each new page.
For example, we used to have only a single page which explained how to qualify for asylum in the U.S. But asylum is a complicated subject, and our readers ask many questions which require detailed responses.
So, to try to make our website as helpful as possible, we added over a dozen new asylum pages:  
We also added to our Green Cards Through Marriage and Green Cards Through Relatives pages:
Finally, we added dozens of new pages explaining various types of temporary working visas, CSPA, deportation defense, waivers, information for employers, etc.
Check out these new pages, and let us know through Facebook and Google Plus whether you find these pages to be helpful. Also, let us know whether you have any suggestions for additional pages for us to add to our website. And if you like our new pages, be sure to share them with your friends!

10. Winner of our July 2014 Immigration Trivia Quiz!
Quiz Removed.
Carl Shusterman
Certified Specialist in Immigration Law, State Bar of California, Former Immigration and Naturalization Service (INS) Attorney (1976-82), Served as Member of AILA Board of Governors (1988-97)
Law Offices of Carl Shusterman, 600 Wilshire Blvd, Suite 1550, Los Angeles, CA 90017, Phone: (213) 623-4592 x0, Fax: (213) 623-3720
"The humanitarian crisis on our border is a complex problem that requires a comprehensive solution. While it's critical that we treat children with care and compassion once they reach the United States, we must also do far more to reduce the horrific violence that is driving so many of these kids to flee their homes and seek safe haven in our country."
– Representative Lucile Roybal-Allard (D-CA)
Newsletter US Immigration Update April 2013 – Quick Links
About Us
Back Issues of Our Newsletter
Citizenship
Client Testimonials
Forms Download
Green Cards
Job Search
PERM
Processing Times
Schedule a Legal Consultation
Subscribe to Our Newsletter
Success Stories
Temporary Visas
Visa Bulletin
September 1, 2014
Disclaimer: This newsletter is not intended to establish an attorney-client relationship. All information contained in this newsletter is generalized. Any reliance on information contained herein is taken at your own risk.