There will be no October newsletter this year. I will be on vacation.
Volume Seventeen, Number Nine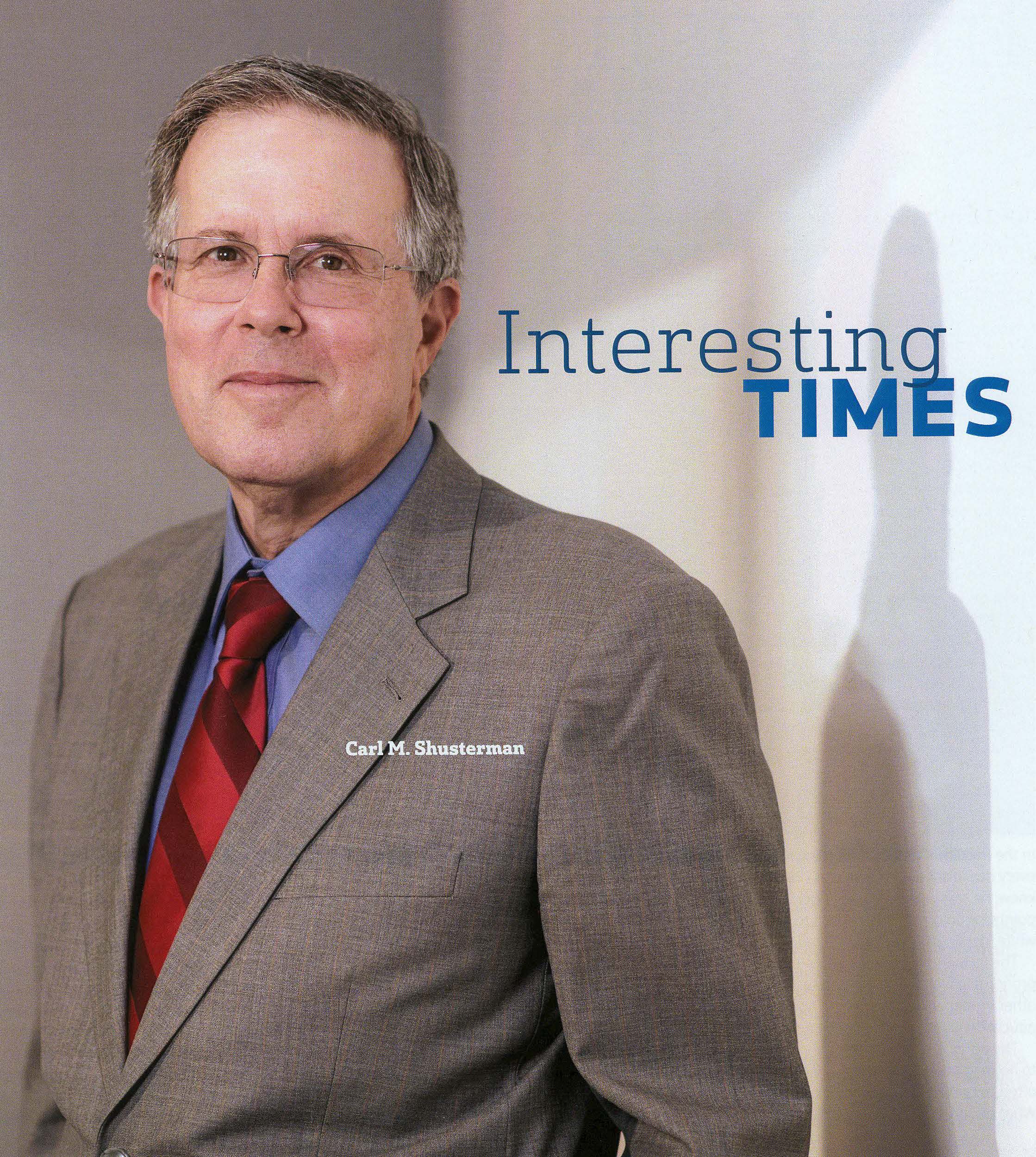 SHUSTERMAN'S IMMIGRATION UPDATE is the Web's most popular e-mail newsletter regarding U.S. immigration laws and procedures with over 40,000 subscribers located in more than 150 countries. It is written by a former INS Trial Attorney (1976-82) with over 30 years of experience practicing immigration law.
Published by the Law Offices of Carl Shusterman, 600 Wilshire Blvd, Suite 1550, Los Angeles, California, 90017. Phone: (213) 623-4592 x0
Subscribe to our Monthly E-Mail Newsletter, join the conversation on our Immigration Facebook Page, follow our Blog Posts and subscribe to our "How-To" Immigration Videos.
Client Reviews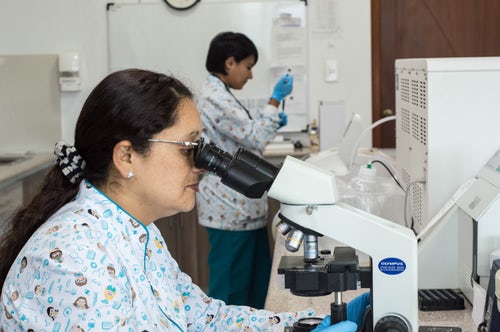 They Are About Providing Solutions
"I am an Internationally Educated Nurse petitioned by US employer and the Law Offices of Carl Shusterman helped me throughout the entire process of my IV application. They were extremely thorough with regard to the instructions and the steps that I needed."
- Francis R., Nashville, Tennessee
Read More Reviews
Zoom Consultations Available!
Newsletter US Immigration Update September 2012
TABLE OF CONTENTS:
1. Deferred Action: Free Resources and Consultations
2. The GOP on Immigration: The Good, The Bad & The Ugly
3. Shusterman's Immigration Law Seminars
4. How to Pass the Naturalization Test
5. Success Story: Obtaining a Non-Immigrant Visa Waiver
6. Immigration Trivia Quiz: President Obama's Immigrant Ties
7. State Department Visa Bulletin for September 2012
8. Immigration Government Processing Times
9. Ask Mr. Shusterman: Advance Parole & the Unlawful Presence Bars
10. Winner of Our August 2012 Trivia Quiz!
NEWS FLASHES:
Advice for Employers – On August 29, I published an article entitled Make Sure to Comply with Immigration Anti-Discrimination Laws in Recruiting Trends. The article provides advice on how employers can comply with these laws during the I-9 process.
BALCA Rules on PERM Ads – The Board of Alien Labor Certification Appeals (BALCA) recently held that the travel requirement in PERM ads regarding the geographic area of employment is not limited to where the applicant would move for the job but includes all travel.
CBP to Eliminate the I-94 Form – The U.S. Customs and Border Protection (CBP) has announced that they plan to stop issuing paper I-94 forms to immigrants entering the U.S. and to instead use an automated arrival database. This change will impact I-9 filing, E-Verify, Social Security, and the issuance of driver's licenses. Stay tuned!
Diversity Visa Lottery: DV-2014 – Online registration for the DV-2014 Visa Lottery will begin on Tuesday, October 2 at 12:00 noon EDT and conclude on Saturday, November 3 at 12:00 noon EDT. Instructions are not yet available.
Extension of Four Programs? – On August 2, the Senate passed a bill (S. 3245) which provides three-year extensions of the EB-5 Investors Program, E-Verify, Religious Workers, and the Conrad State 30 J-1 Visa Waiver Program for physicians. This bill must be passed by the House of Representatives and signed by the President in order to become law.
Filing I-601 Waivers of Inadmissibility – Persons outside the U.S. who are filing I-601 waivers of inadmissibility should now file them directly with the USCIS by mailing them to a Lockbox. This new centralized system will allow for faster filing, shorter processing times, and the ability to track the progress of applications.
I-9 Update – USCIS has announced that employers may continue to use the current I-9 form despite the August 31, 2012 expiration date on the form. They have also extended the comment period for the revised I-9 form by 30 days, so comments will now be accepted up until September 21.
Immigrant Entrepreneurs – The Partnership for a New American Economy has published a report entitled Open for Business which states that immigrants are more than twice as likely to start a company than people born in the U.S. It also reports that more than one in four new businesses started in the U.S. are opened by immigrants.
Immigration "How-To" Videos – Our 30+ "How-To" Immigration Videos have been viewed well over 320,000 times. Subjects include how to obtain a green card, become a U.S. citizen, win your case in immigration court and select an immigration attorney. Our video Green Cards through Marriagehas been viewed over 130,000 times. Our newest video explains President Obama's New Deferred Action Program. We will be releasing more videos on various topics in the following weeks. We encourage you to take advantage of this free resource.
Labor Department's PERM Statistics – For FY2012, the Labor Department certified 34,900 PERM applications out of the 49,700 that it received. Additionally, over 50% of the immigrants have a Masters Degree or Ph.D. California, New York, Texas, New Jersey, and Washington are the top states where PERM applications are being submitted.
Naturalization Civics Test Questions – The USCIS has made public 100 questions that may be on the naturalization test. The civics test is an oral exam that asks history and government questions. To pass, a person must answer 6 out 10 questions correctly.
New Law Impacts Some F-1 Students – On August 10, President Obama signed the Iran Nuclear Threat Reduction Bill which instructs the State Department to deny visas to Iranian citizens seeking higher education in the U.S. to study energy, nuclear science or related fields.
USCIS EB-5 Approval Ratings – USCIS statistics show that the approval rates for form I-526, Immigrant Petition by Alien Entrepreneur, and form I-829, Petition by Entrepreneur to Remove Conditions, have increased from 53% in FY 2005 to 73% in the third quarter of FY2012, with a high of 89% in FY2010.
USCIS Electronic Immigration System – As of August 10, CBP will no longer stamp Forms I-20 and DS-2019 for international students and scholars entering the U.S. on F, M, and J visas as part of a new USCIS online immigration benefits system. If you require a stamp, you need to make an appointment with your local USCIS office through Infopass.
USCIS FY2012 Performance Data – The USCIS has released FY2012 performance data regarding various applications and petitions up to the third quarter of the fiscal year. The data reveals that L-1B visa approval rates have dropped from 93% in 2007 to 73% in 2011.
U Visa Numbers Exhausted – On August 21, USCIS marked a milestone when they approved the maximum of 10,000 U Visas for the third straight year since the program began in 2008. U visas are petitions for victims of crime who are willing to help law enforcement authorities investigate or prosecute those crimes.
1. Deferred Action: Free Resources and Consultations
Even before the USCIS started accepting applications for Deferred Action (DACA) on August 15th, Congresswoman Janice Hahn asked me to give a seminar to community leaders. The seminar was very well received, and we decided to schedule more seminars on this important subject.
We offer the following resources to help DREAMers qualify for work permits:
Establishment of a web page linking to DACA resources including forms and instructions in English, Spanish and Chinese;
A Deferred Action Video explaining how to qualify for benefits;
As part of our free consultations, we inform persons with simple applications (no arrests or convictions, no travel outside the U.S. during the past 5 years, a high school diploma, etc.) that they can assemble and submit their applications without the necessity of hiring an attorney or anyone else to assist them. Nevertheless, a significant percentage of those receiving free consultations have chosen to hire us to help them prepare and submit their applications.
During the consultations, we have also been able to help our clients in some unexpected ways. For example, while reviewing the applications, we sometimes learn that a family member may be eligible for a green card through employment, investment, or marriage.
The USCIS estimates that over one million young people are eligible to apply for work permits under DACA, over 200,000 of who reside in the Los Angeles area. Many of the DACA applications that we have prepared are for persons living in other states.
On August 22, we conducted a seminar for Immigration Staffers from various Congressional Offices at our law firm. On September 12, we will conduct a second seminar for staffers who were unable to attend our first seminar.
Many questions about DACA remain, and we will attempt to answer them in future newsletters. Among these questions are the following:
Will persons whose applications are denied be allowed to reapply?
What will happen if President Obama is not reelected?
How strict will the USCIS be where the amount of documentary evidence is small?
What percentage of applicants will have their cases denied or be placed in removal proceedings?
Will a person with an expunged conviction for a felony or a significant misdemeanor qualify for benefits?
We view DACA as the most important positive immigration development in the past few years, and will continue to do everything in our power to help young undocumented immigrants qualify for work permits.
2. GOP on Immigration: The Good, The Bad & The Ugly
This year's GOP platform talks a lot about various immigration issues including a mandatory E-Verify program, 287(g), the SAVE program, construction of a border fence and much more. All in all, the Party seems to have taken a sharp turn to the right regarding immigration policy. Former President Bush's support for comprehensive immigration reform and the sponsorship of the DREAM Act by various GOP Senators are noticeably absent from this year's platform.
We discuss a few pertinent immigration issues mentioned in the Platform below:
The Good
The Platform contains some positive suggestions for changes in policy for highly-skilled immigrants. On page 7, it states as follows:
"We can accelerate the process of restoring our domestic economy — and reclaiming this country's traditional position of dominance in international trade — by a policy of strategic immigration, granting more work visas to holders of advanced degrees in science, technology, engineering, and math from other nations. Highly educated immigrants can assist in creating new services and products. In the same way, foreign students who graduate from an American university with an advanced degree in science, technology, engineering or math should be encouraged to remain here and contribute to economic prosperity and job creation. Highly skilled, English speaking, and integrated into their communities, they are too valuable a resource to lose. As in past generations, we should encourage the world's innovators and inventors to create our common future and their permanent homes here in the United States."
We agree that in an immigration system which allows over one million persons to immigrate to the United States annually, there is no reason why the number of persons permitted to immigrate through employment should be restricted to a tiny fraction of the total.
During the past few years, why haven't any of the STEM (Science, Technology, Engineering and Mathematics) bills introduced in Congress made any headway? The Republicans have controlled the House of Representatives during the past two years, yet no STEM bill has been passed in the House. Even H.R. 3012, the one significant immigration bill to be approved in the House of Representatives in the current session, remains stalled in the Senate, mostly because of a months-long hold placed on the bill by Senator Charles Grassley (R-IN). And although Senator Grassley finally removed his hold in July, there has been no vote on this legislation in the Senate.
The Bad
The Platform talks about immigration enforcement on page 26:
"The current Administration's approach to immigration has undermined the rule of law at every turn. It has lessened work-site enforcement — and even allows the illegal aliens it does uncover to walk down the street to the next employer — and challenged legitimate State efforts to keep communities safe, suing them for trying to enforce the law when the federal government refuses to do so. It has created a backdoor amnesty program unrecognized in law, granting worker authorization to illegal aliens, and shown little regard for the life-and-death situations facing the men and women of the border patrol."
This statement misstates the record of the current Administration which has dramatically ramped-up both border and work-site enforcement. Nearly 400,000 persons are being deported annually, a huge increase from previous administrations. What's more, the focus is now on criminals, frequent border crossers and persons who pose a threat to public safety.
Regarding work site enforcement, employers are being audited and fined for I-9 violations in numbers that dwarf that of all previous administrations. True, President Obama is not replicating the Bush Administration's tactic of bringing criminal charges against employees who present phony paperwork to obtain jobs, but to this former INS prosecutor, the former policy seemed more like a PR stunt than a serious attempt to curb illegal immigration.
The Platform states, also on page 26:
"We will create humane procedures to encourage illegal aliens to return home voluntarily…"
What would these "humane procedures" consist of? The Platform is silent on this issue. Such language sounds like wishful thinking, nothing more.
The Ugly
The Platform condemns the current Administration for suing to stop Arizona, Alabama and other states from imposing their own harsh immigration laws on the populace. Yet, these punitive state laws have been struck down by the Federal Courts, including the Supreme Court of the United States. Chief Justice Roberts, a Republican appointee, made clear in striking down the Arizona law, that control over immigration is a power enumerated in the Constitution which is entrusted to the Federal Government, not to the states. We cannot have 50 different state laws dealing with immigration.
Yet, although the Platform favors state immigration enforcement laws, it condemns state laws which waive out-of-state tuition for DREAMers. Also, it displays no support for immigration benefits for spouses in same-sex marriages in states which permit such marriages. The Platform's support for state rights seems to be limited to state laws for which it is in agreement.
Finally, what does the Platform have to say about President Obama's new Deferred Action program for Childhood Arrivals? It characterizes this hugely-popular program as a "backdoor amnesty".
Read more about the immigration positions included in the GOP's 2012 Platform on our Immigration Legislation page.
3. Shusterman's Upcoming Immigration Law Seminars
Seminar for Congressional Offices and Consulates
The Law Offices of Carl Shusterman
Los Angeles, California
September 12, 2012
Topic: "Deferred Action: What You Need to Know"
Indian Medical Association of Southern California
Immigration for Physicians Seminar with Sanjay Gupta
Marriott Hotel
Anaheim, California
October 20-21, 2012
Topic: "What Physicians Need to Know about U.S. Immigration Laws"
University of Texas School of Law
Annual Conference on Immigration and Nationality Law
Austin, Texas
November 9, 2012, 8:30 am
Topic: "Finding What You Need: Practice Tips for Immigration Attorneys on How to Find Key Statutes, Forms, Regulations, Government Memoranda, Manuals, and More"
Professionals in Human Resources Association
Los Angeles County, District 19
Palmdale, California
November 14, 2012
Topic: "What Employers Need to Know about US Immigration Laws"
Channel Islands Public Management Association
Human Resources Forum
River Ridge Golf Club
Oxnard, California
January 16, 2013
Topic: "Employer Compliance with I-9 Requirements"
4. How to Pass the Naturalization Test
For most U.S. citizens, citizenship is something that was gained at birth and therefore usually taken for granted. However, if you were not granted U.S. citizenship at birth, by being born in the U.S. or by being born to U.S. citizens abroad, you will have to apply for naturalization in order to become a citizen.
Naturalization is the process by which U.S. citizenship is granted to a foreign citizen or national after they fulfill the requirements established by Congress in the Immigration and Nationality Act (INA).
Requirements
You may apply for naturalization if you are at least 18 years of age, are a person of good moral character, swear loyalty to the U.S. and:
Have been a permanent resident of the United States for at least 5 years;
Have been a permanent resident for at least 3 years during which time you have been, and continue to be, married to a U.S. citizen if your spouse has been a U.S. citizen for the 3-year period; or
Have served honorably in the U.S. Armed Forces, have at least 1 year of service, and apply for citizenship within 6 months of discharge.
Have served honorably in the U.S. Armed Forces during wartime.
In addition, you must be physically present in the U.S. for over 50% of the required residency period.
The Tests
At your naturalization interview, you will be required to answer questions about your application and background. To be eligible for naturalization, you must be able to read, write, and speak simple words and phrases in English and pass a history/government (civics) test.
The English test has three components: reading, writing, and speaking. The civics test consists of questions about U.S. history and government. There are 100 possible questions, but you will only be asked up to 10. You must answer at least 6 of these questions correctly in order to pass.
Exceptions
You may be exempt from the English test, but are still required to take the civics test, if you are age 55 or older and have been a permanent resident for at least 15 years; or are age 50 or older and have been a permanent resident for at least 20 years. You may also be permitted to take the civics test in your native language, but only if your understanding of spoken English is insufficient to conduct a valid examination in English. And if you take the test in your native language, you must bring an interpreter who is fluent in both English and your native language with you to your interview.
If you are age 65 or older and have been a permanent resident for at least 20 years at the time of filing for naturalization, you will be given special consideration regarding the civics requirement as you are only required to study 20 of the 100 civics test questions.
Some people do not have to take the tests at all. If you have a physical or developmental disability or a mental impairment, you may be eligible for an exception to both the English and civics tests. To request this exception, you need to submit Form N-648, Medical Certification for Disability Exceptions.
Preparation
USCIS offers a variety of materials for you to study, including:
Civics test questions and answers for the naturalization test in 7 languages (English, Arabic, Chinese, Korean, Spanish, Tagalog, and Vietnamese),
Study materials for the English test,
An official list of civics questions and answers in MP3 audio format in English and Spanish, and
A Naturalization Self-Test regarding your knowledge of U.S. history and government.
5. Success Story: Obtaining a Non-Immigrant Visa Waiver
In this month's success story we discuss how one woman, let's call her June, was able to obtain a non-immigrant visa waiver despite being found by the government to have committed fraud as a young adult. This could have prevented her from ever returning to the U.S.
After graduating from college, June began working for a large engineering company and had to travel twice to the U.S. for specialized training sessions. Following these trips, June planned to come to the U.S. to visit her boyfriend's family in California.
Just before her trip, June did not receive the promotion she felt she deserved and quit her job. As luck would have it, while helping her boyfriend's sister look for jobs, June found a position she was interested in for herself.
The company agreed to submit an H-1B petition on her behalf which was approved, so all June had to do was go back to her home country to get the visa from the consulate.
Unfortunately, the U.S. Consulate thought that June had misrepresented her intentions by entering the U.S. on a visitor visa and then quickly finding a job, so they denied her H-1B visa on the grounds of fraud.
June was not only disappointed, but jobless. She found work as a contractor with various companies in Asia and traveled a lot over the next couple of years. She and her boyfriend eventually got married and became permanent residents of Australia.
Later, June was hired by a global engineering company based in the U.S. that required its employees to travel to California for training sessions. June applied for a business visitors visa to complete this training, but was given some very bad news – her "fraud" from a few years earlier prevented her from ever getting another visa to the U.S. Making matters even worse, June was required to visit her company's headquarters in California to personally observe how the office was run in order to be considered for a promotion.
June was devastated and shocked as she had never imagined that her earlier mistake would have such lasting and career-limiting consequences. It was at this point that June scheduled a consultation with our law firm to see what her options were, if any.
Attorney Amy Prokop took June's case and informed her that in order to be approved for a visitors visa to travel to California and receive the required training, June would need to apply for a waiver of inadmissibility, a 212(d)(3) waiver. The key to winning this case, Attorney Prokop further explained, was to demonstrate three key points in accordance with the decision of the Board of Immigration Appeals in Matter of Hranka: (1) that June's misrepresentation was neither recent nor serious; (2) that June had a valid reason for traveling to the U.S.; and (3) that her trip posed no threat to American security.
As evidence, Attorney Prokop stressed the fact that (1) June's misrepresentation had happened over 7 years before, (2) that June needed to travel for business, (2) that June and her husband were both thriving at their jobs in Australia and (3) owned a home there and (4) had no intention of immigrating to the U.S. Also, (5) that since June had no criminal history, her trip posed no threat to public safety.
Due to Attorney Prokop's preparation of a strong application for a waiver of inadmissibility, June was granted a non-immigrant visa valid for 1 year. Thus, she was finally able to go to the U.S. to satisfy her job requirements and no longer had to worry about how her unintentional "fraud" from years before could jeopardize the future of her career.
See our Tempoary Visas page for more information about nonimmigrant waivers.
6. Immigration Trivia Quiz
Quiz Removed
7. Visa Bulletin for September 2012
The worldwide EB-2 cut-off date remains frozen at January 1, 2009, and the EB-2 category for India and China remains unavailable for the rest of the fiscal year which, fortunately, ends on September 30. However, in October, India's and China's cut off dates will move to either August or September 2007, and will be unlikely to move farther forward until the second half of the fiscal year. They will only move forward earlier if the visa Office believes that there will be insufficient demand for the rest of the year. The Department of State already has over 17,000 EB-2 cases for natives of India, China, and worldwide with priority dates after January 1, 2009, pre-adjudicated. There will be a lot of cases queued up for adjudication in October 2012, and it will take some time to get through them.
The EB-3 worldwide date advances 3 weeks, 5 weeks for persons born in the PRC, 1 week for persons born in India and 6 weeks for persons born in the Philippines.
The worldwide family-based preference categories advance from 2 to 11 weeks in September, but for persons born in Mexico and the Philippines, there is little, if any forward movement. The stunning exception is the Philippine 1st preference category (unmarried adult sons and daughters of U.S. citizens) which advances over 8 months in September.
FAMILY CATEGORIES
| Categories | Worldwide | China (PRC) | Mexico | Philippines |
| --- | --- | --- | --- | --- |
| 1st | 10-01-05 | 10-01-05 | 06-08-93 | 11-08-94 |
| 2A | 05-08-10 | 05-08-10 | 04-15-10 | 05-08-10 |
| 2B | 09-15-04 | 09-15-04 | 08-22-92 | 01-01-02 |
| 3rd | 05-15-02 | 05-15-02 | 01-22-93 | 07-22-92 |
| 4th | 03-08-01 | 01-22-01 | 06-15-96 | 02-01-89 |
EMPLOYMENT CATEGORIES
| Categories | Worldwide | China (PRC) | India | Mexico | Philippines |
| --- | --- | --- | --- | --- | --- |
| 1st | Current | Current | Current | Current | Current |
| 2nd | 1-01-09 | Unavailable | Unavailable | 1-01-09 | 1-01-09 |
| 3rd | 10-01-06 | 12-15-05 | 10-08-02 | 10-01-06 | 8-01-06 |
| Unskilled | 10-01-06 | 6-22-03 | 10-08-02 | 10-01-06 | 8-01-06 |
| 4th | Current | Current | Current | Current | Current |
| Religious | Current | Current | Current | Current | Current |
| 5th | Current | Current | Current | Current | Current |
8. Immigration Government Processing Times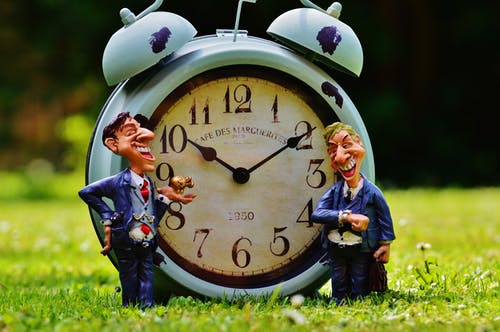 We link to the most recent immigration waiting times for each of the four USCIS Service Centers, the National Benefits Center and the Administrative Appeals Office. We also link to the processing times of all of the 83 USCIS District Offices and Sub-offices. We link to the Labor Department's page entitled "Processing dates for labor certification applications". Finally, we link to the State Department's "Visa Wait Times" page.
9. Ask Mr. Shusterman: Advance Parole and the Unlawful Presence Bars
What happens when a person with a pending application for adjustment of status under section 245i, and over one year of unlawful presence, leaves to the U.S. temporarily under a grant of advance parole by the USCIS?
Does he subject himself to the 10-year bar?
INS and USCIS memos from 1997 and 2009 as well as the decision of the Board of Immigration Appeals (BIA) in Matter of Lemus, 24 I&N Dec. 373 (BIA 2007), all say that "any departure" from the U.S. is sufficient to trigger either the 3 or the 10 unlawful presence bars.
However, a BIA decision issued earlier this year consigns this earlier guidance to the dustbin. Matter of Arrabally Yerrabelly, 25 I&N Dec. 771 (BIA 2012) concerns a married couple who overstayed their tourist visas for several years before applying for adjustment of status under section 245i based on an employment-based visa petition. Several times while their adjustment applications were pending, the couple obtained advanced paroles to visit their elderly parents abroad.
Their adjustment applications were denied by both the USCIS and an Immigration Judge on the grounds that "any departure" from U.S. triggers the 10-year bar, and therefore, they were ineligible to adjust their status.
They appealed to the BIA. The Board held, in a 2 to 1 decision, that Congress meant to apply the unlawful presence bars only to persons who depart the U.S. without authorization, not to those who had obtained the permission of the USCIS to do so. The Board held that the 10-year unlawful presence bar (section 212(a)(9)(B)(i)(II)) does not apply to applicants for adjustment of status who departed and returned to the U.S. pursuant to a grant of advanced parole.
The decision states that "when section 212(a)(9)(B)(i)(II) is understood in context, it becomes clear to us that Congress did not intend it to cover aliens—like the respondents—who have left and returned to the United States pursuant to a grant of advance parole".
10. Winner of our August 2012 Immigration Trivia Quiz!
Quiz Removed
Below is the message that we received from the winner:
Hi,
My answers are as follows:
1) B (triathlon) – Manuel Huerta, born in Cuba
2) C (judo) – Kyle Vashkulat, born in Ukraine
3) A (track & field) – Abdihakem Abdirahman, born in Somalia
I researched every team on the internet and found the photo matches!
I came to the USA on an L-1 visa in January 1999. I subscribed to Shusterman.com in 2000 when I was going through the green card application process. I am originally from South Africa. I work in the Accounting/Finance profession and currently live in Charlotte, NC. I am now a citizen and sponsored both my parents to become permanent residents in the USA (which they now are). I am in the process of sponsoring my brother for residency.
Kind regards,
Christina
Congratulations Christina!
Carl Shusterman
Certified Specialist in Immigration Law, State Bar of California
Former Immigration and Naturalization Service Trial Attorney
Served as Member of AILA Board of Governors (1988-97)
Law Offices of Carl Shusterman, 600 Wilshire Blvd., Suite 1550
Los Angeles, CA 90017, Phone: (213) 623-4592 x0, Fax: (213) 623-3720
"We need the people who are going to invent the next best thing, who are going to start the next company, the so-called science and technology, engineering and math graduates. The people who get Ph.Ds. For every one of those [immigrants] that we have here, they create a whole bunch of jobs downscale."
– Michael Bloomberg, Mayor of New York City
Newsletter US Immigration Update September 2012 – Quick Links
About Us
Back Issues of Our Newsletter
Citizenship
Client Testimonials
Forms Download
Green Cards
Job Search
PERM
Processing Times
Schedule a Legal Consultation
Subscribe to Our Newsletter
Success Stories
Temporary Visas
Visa Bulletin
September 3, 2012
Disclaimer: This newsletter is not intended to establish an attorney-client relationship. All information contained in this newsletter is generalized. Any reliance on information contained herein is taken at your own risk.