Volume Twenty One, Number Two
SHUSTERMAN'S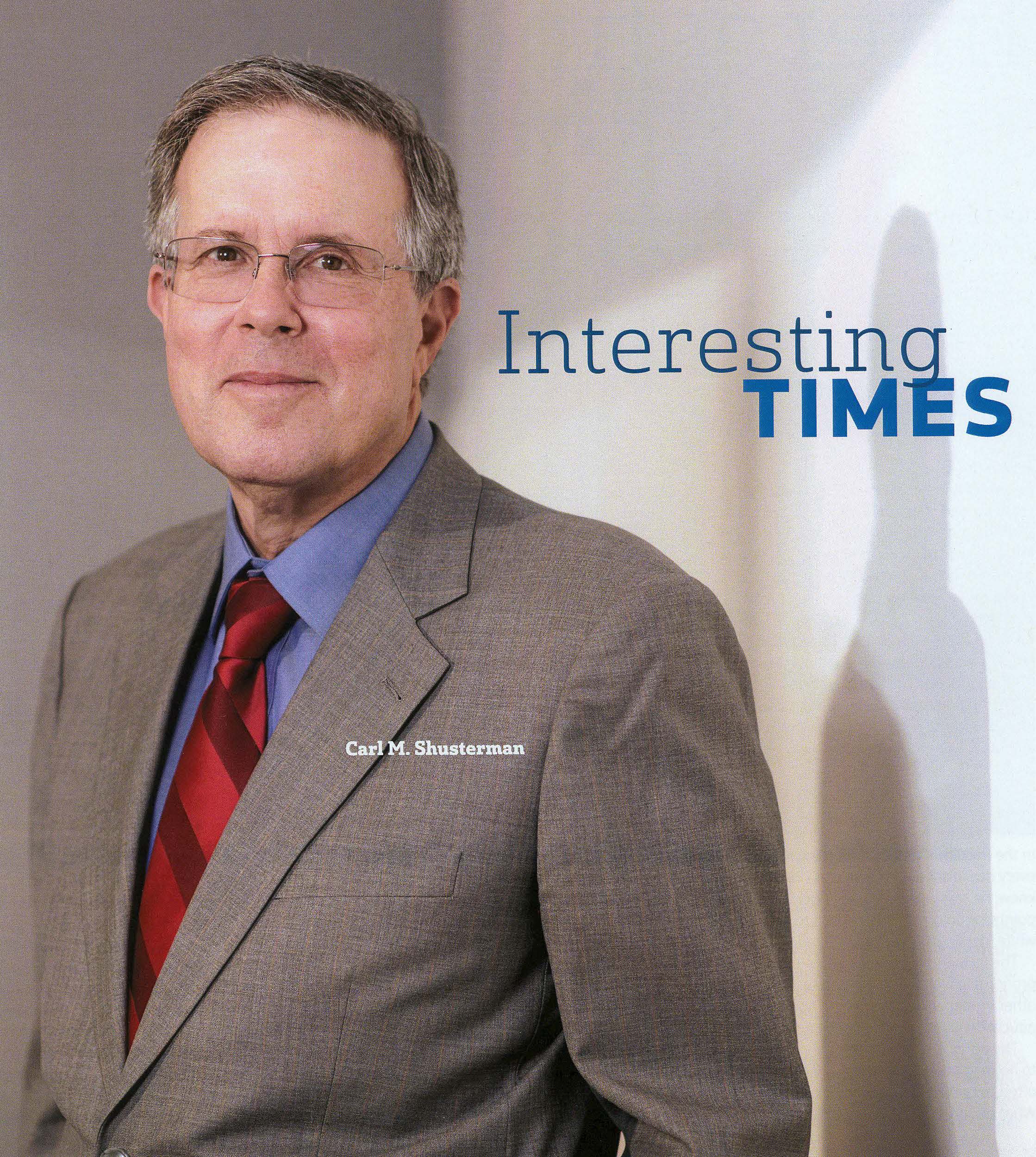 IMMIGRATION UPDATE is the Web's most popular e-mail newsletter regarding U.S. immigration laws and procedures with over 40,000 subscribers located in more than 150 countries. It is written by a former INS Trial Attorney (1976-82) with almost 40 years of experience practicing immigration law.
Published by the Law Offices of Carl Shusterman, 600 Wilshire Blvd, Suite 1550, Los Angeles, California, 90017. Phone: (213) 623-4592 x0.
Subscribe to our Immigration Newsletter, join the conversation on our Facebook Page, follow our Blog Posts and subscribe to our "How-To" Immigration Videos.
There will be no March or April newsletters this year.
Client Reviews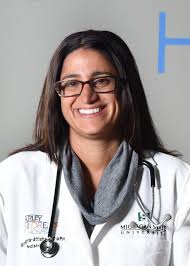 The Best Lawyer!
"I had the best experience working with Law Offices of Carl Shusterman. The staff is very professional, trustworthy, responsive, knowledgeable and helpful."
- Dr. R. Khan, Boston, Massachusetts
Read More Reviews
Skype Consultations Available!
Shusterman's Immigration Update February 2016
TABLE OF CONTENTS:
1. Supreme Court to Hear Obama's Immigration Appeal
2. State Department Visa Bulletin for February 2016
3. Immigration Government Processing Times
4. Success Story: Balancing EB5 Rules and Business Realities
5. Immigration Trivia Quiz: Films Through the Decades
6. EB-5 Investors: Step-by-Step Process to an EB-5 Green Card
7. Ask Mr. Shusterman: You Need to Start the H-1B Process Now
8. Shusterman's Upcoming Immigration Seminars
9. Jobs & Green Cards for RNs & MedTechs: Free Legal Help!
10. Winner of Our January 2016 Immigration Trivia Quiz!
NEWS FLASHES:
Asylum – Is membership in a family where a family member has a well-founded fear of persecution enough to grant all members of the family asylum as members of a particular social group? Or must each family member have to demonstrate a well-founded fear of persecution as an individual? US Courts of Appeals are split on this subject. The Board of Immigration Appeals (BIA) is requesting friend-of-the-court briefs on this subject. These briefs are due by February 10, 2016.
Asylum Practice Advisory – The American Immigration Council (AIC) has issued a Practice Advisory which discusses practical steps that attorneys can take to preserve their clients' asylum claims where the master calendar hearing is scheduled beyond the one-year filing deadline. These steps include filing affirmatively with the Asylum Office, lodging with the Immigration Court, and filing a motion to advance the master calendar hearing.
DHS Releases New Final Rule – The Department of Homeland Security released a final rule on January 14th for highly skilled workers from Chile, Singapore and Australia. This regulation extends the 240-day employment authorization rule to H-1B1s (Chileans and Singaporeans) , E-3s (Australians), and CMNI workers that is currently available to all other non-immigrant workers ( i.e. if they apply for an extension of their petition, they can continue to work for the same employer for an additional 240 days while their petition is pending). Furthermore, the persons who are seeking a Green card under the EB-1 category of Outstanding Professors and Researchers can now provide other "comparable evidence" in support of their petition. The final rule will be effective 30 days from publication.
Elvis' Manager: Was He an "Illegal Alien"? – Was Colonel Tom Parker really a Colonel? And was his name really Tom Parker? Or was his story a bit more complicated? And why did Elvis never toured abroad?
Emergency Rulings for Central American Families – The mass deportation of Central American families in January 2016 brought about a total of 121 women and children facing deportation proceedings in Dilley, TX. Through the CARA Family Detention Pro Bono Project, 12 families were granted appeals on their cases, allowing stays of removal for a total of 33 people. Those who had already been deported were fleeing violence, kidnapping, assault, extortion, etc. and were not being given fair trials due to the lack of legal counsel and information provided on their case.
H-2B Practice Alert – The American Immigration Lawyers Association (AILA) has issued an H-2B Practice Alert informing immigration lawyers about recent changes in this temporary workers program.
TPS Extended for Sudan & South Sudan – On January 25, DHS announced that Temporary Protected Status for qualified persons from Sudan and South Sudan is effective May 3, 2016, and will remain in effect through November 2, 2017. For individuals who have already been granted TPS under Sudan's designation, the 60-day re-registration period runs from 01/25/2016 for 60 days. USCIS will issue new EADs with a November 2, 2017 expiration date to eligible Sudan and South Sudan TPS beneficiaries who timely re-register and apply for EADs. Given the timeframes involved with processing TPS reregistration applications, DHS recognizes that not all re-registrants will receive new EADs before their current EADs expire on May 2, 2016. Accordingly, DHS automatically extends the validity of EADs issued under the TPS designation of Sudan and South Sudan for 6 months, through November 2, 2016, and explains how TPS beneficiaries and their employers may determine which EADs are automatically extended and their impact on Employment Eligibility Verification (Form I-9) and the E-Verify processes.
Undocumented Population Continues to Decline – The Washington Post reports that the number of undocumented persons in the United States continues to decline and has now reached a 10-year-low.
1. Supreme Court to Hear Obama's Immigration Appeal
On January 19, 2016, the US Supreme Court agreed to hear the Administration's appeal of the decision of the US Court of Appeals for the 5th Circuit, voiding their DAPA and expanded DACA programs.

It is expected that the Supreme Court will schedule oral arguments on the case in April and publish a decision in June.
This will thrust immigration into the center of the 2016 Presidential election.
A little history: President Obama, in November 2014, announced both the Deferred Action for Parental Accountability (DAPA) and the expanded Deferred Action for Children Arrivals (DACA) program. These programs would have relieved over 4 million parents of US citizen children as well as foreign-born children who came to the US prior to their 16th birthdays from deportation and allow them to apply for work permits.
Early in 2015, Texas and 25 other states sued in Federal Court to block the implementation of these programs.
They were successful in the US District Court and then, in November 2014, the US Court of Appeals for the 5th Circuit ruled in their favor in a 2 to 1 decision.
With Obama entering the last year of his presidency in 2016, only a positive decision of the US Supreme Court would allow him to implement his DAPA/DACA programs before leaving office. And, of course, if he is succeeded by a Republican President, there would be the possibility that these programs could be terminated at the beginning of 2017.
Never before has an Executive Order has the potential to prevent so many people from being deported. Remember, however, that DAPA and DACA do not grant green cards, nor do they provide paths to US citizenship. Only Congress could do so.
The Senate with the strong backing of current Presidential candidate Marco Rubio (R-FL) passed a comprehensive immigration reform bill in 2013. However, the bill was dead on arrival in the House of Representatives.
President Obama frustrated by Congress's failure to pass immigration reform legislation, has sought to implement immigration reform by executive order. For that, he has been roundly criticized by the GOP.
The President has also stirred up animosity among Democrats by deporting over 2 million persons, more than any President in history and by imprisoning women and children fleeing violence in Central America in detention facilities.
But, other than promising to deport all Mexicans or building a "beautiful wall", none of the Republican candidates for President have proposed a realistic plan for what they would do about the 11 million undocumented immigrants living in the US.
Thus, the Supreme Court's decision in this case, whether for or against President Obama will insure that immigration remains a major issue in this year's Presidential election.
The GOP has good reason to be worried about this. In the 2012 election, candidate Mitt Romney with his "self-deport" policy won a majority of the white vote, but still lost the election. Hispanics and Asians voted for President Obama by over 70% which allowed him to be reelected.
If immigration remains a major issue in the 2016 campaign, this could doom the GOP's chances of recapturing the Presidency.

2. State Department Visa Bulletin for February 2016
EMPLOYMENT CATEGORIES

The worldwide employment-based visa numbers all remain current (no backlogs) in February with the exception of EB-3 (Professionals, skilled and unskilled workers) which has a 5-month backlog.
India EB-2 jumps ahead by 6 months while India EB-3 moves forward by 4 weeks.
China EB-2 advances by 4 weeks, EB-3 for professionals and skilled workers by 3 months and EB-3 for unskilled workers for 3 weeks.
Philippines EB-3 moves ahead by 9 weeks in February.
The following chart tells the story of the EB numbers in detail:
A. APPLICATION FINAL ACTION DATES FOR EMPLOYMENT-BASED PREFERENCE CASES– These dates are consistent with prior visa bulletin priority dates.
| Categories | Worldwide | China (PRC) | India | Mexico | Philippines |
| --- | --- | --- | --- | --- | --- |
| 1st | Current | Current | Current | Current | Current |
| 2nd | Current | 3-01-12 | 8-01-08 | Current | Current |
| 3rd | 10-01-15 | 10-01-12 | 6-15-04 | 10-01-15 | 1-08-08 |
| Unskilled | 10-01-15 | 12-22-06 | 6-15-04 | 10-01-15 | 1-08-08 |
| 4th | Current | Current | Current | Current | Current |
| Religious | Current | Current | Current | Current | Current |
| 5th Non-Regional Center (C5 and T5) | Current | 1-15-14 | Current | Current | Current |
| 5th Regional Center (I5 and R5) | Current | 1-15-14 | Current | Current | Current |
B. DATES FOR FILING OF EMPLOYMENT-BASED VISA APPLICATIONS– These dates indicate when immigrant applicants can send adjustment of status applications without having to wait for their priority dates to become current. The State Department failed to advance any of the filing dates in the February Visa Bulletin.
| Categories | Worldwide | China (PRC) | India | Mexico | Philippines |
| --- | --- | --- | --- | --- | --- |
| 1st | Current | Current | Current | Current | Current |
| 2nd | Current | 1-01-13 | 7-01-09 | Current | Current |
| 3rd | 1-01-16 | 10-01-13 | 7-01-05 | 1-01-16 | 1-01-10 |
| Unskilled | 1-01-16 | 1-01-07 | 7-01-05 | 1-01-16 | 1-01-10 |
| 4th | Current | Current | Current | Current | Current |
| Religious | Current | Current | Current | Current | Current |
| 5th Non-Regional Center (C5 and T5) | Current | 5-01-15 | Current | Current | Current |
| 5th Regional Center (I5 and R5) | Current | 5-01-15 | Current | Current | Current |
FAMILY CATEGORIES
The worldwide family-based preference categories advance between 4 and 8 weeks in February.
Philippines 1st preference (unmarried sons and daughters of US citizens) jumps again by 5 months while the other Philippine categories advance by 2 to 4 weeks.
The Mexico family-based categories either fail to advance in February or inch forward by 1 week. The F3 category (married sons and daughters of US citizens) moves ahead by 5 weeks.
The chart below tells the story in detail:
A. APPLICATION FINAL ACTION DATES FOR FAMILY-SPONSORED PREFERENCE CASES–
| Categories | Worldwide | China (PRC) | Mexico | Philippines |
| --- | --- | --- | --- | --- |
| 1st | 7-08-08 | 7-08-08 | 1-01-95 | 1-01-03 |
| 2A | 9-01-14 | 9-01-14 | 6-08-14 | 9-01-14 |
| 2B | 5-15-09 | 5-15-09 | 9-08-95 | 2-01-05 |
| 3rd | 10-01-04 | 7-01-04 | 9-08-94 | 11-22-93 |
| 4th | 6-08-03 | 6-08-03 | 4-01-97 | 8-08-92 |
B. DATES FOR FILING FAMILY-SPONSORED VISA APPLICATIONS– These dates indicate when immigrant applicants can send adjustment of status applications without having to wait for their priority dates to become current. Like the employment-based categories, the State Department fails to advance any of the family-based filing dates in February.
| Categories | Worldwide | China (PRC) | Mexico | Philippines |
| --- | --- | --- | --- | --- |
| 1st | 10-01-09 | 10-01-09 | 4-01-95 | 9-01-05 |
| 2A | 6-15-15 | 6-15-15 | 6-15-15 | 6-15-15 |
| 2B | 12-15-10 | 12-15-10 | 4-01-96 | 5-01-05 |
| 3rd | 8-01-05 | 8-01-05 | 5-01-95 | 8-01-95 |
| 4th | 2-01-04 | 2-01-04 | 6-01-98 | 1-01-93 |
3. Immigration Government Processing Times
We have included a link to various tables where you can access the immigration waiting times
USCIS Service Centers
National Benefits Center
EB-5 Immigrant Investor Program Office
USCIS' 83 Field Offices
Search the Field Offices for the USCIS' 83 District Offices and Sub-offices to look up the processing times for (1) Applications for Adjustment of Status (I-485) (2) Work Authorization (I-765); (3) Advance Parole (I-131); (4) Naturalization (N-400) and other types of applications. To access your immigration waiting time, what you need to know is:
The office where your petition has been filed or transferred to
The type of application or petition
The date on which the petition was filed
This information can all be found on the Notice of Receipt that was mailed to you by the USCIS. To begin, simply click on the Field Office or Service Center that interests you and click "Submit Query" and you will be directed to the current USCIS processing time table.
If your petition/application is on appeal, you can access the processing times of the Administrative Appeals Office (AAO).
If your PERM case or other type of application is pending at the DOL, we link to the Department of Labor Processing Times.
If you are applying for a visa abroad, we link to Visa Appointment and Processing Times at 100+ US Embassies and Consulates around the world.
If you have requested a copy of your file from the USCIS, you can check the status of your Freedom of Information Act (FOIA) request.
If you are applying for affirmative asylum you can check how the Asylum Division has prioritized applications for interview scheduling.
Warning: Immigration waiting times may appear faster on the official lists than they are in reality.

4. Success Story: Balancing EB5 Rules and Business Realities
A direct EB-5 client was nearing the end of the EB-5 immigration process. Nearly a year had passed since the filing of his I-829 – Petition to Remove Conditions on Permanent Residence – and we were expecting an approval any day.
The client, Hector, had invested in a small company with a bright future. The company was making progress toward realizing its business plan despite having to deal with ongoing obstacles that nearly all small and start up businesses face. Hector's I-829 had been filed with evidence of business operations, including actual revenues, and creation of ten (10) full time, permanent positions.
But instead of an approval, Hector received a Request for Evidence. USCIS wanted to clarify a couple of very small points regarding the company's operations and, more importantly, it asked for an updated report on job creation including evidence of current employees. We knew the company's operations had continued without major changes since the I-829 filing so we anticipated responding to the RFE within a week. Then we learned that one month before, the company had an unfortunate – and deadly for EB-5 – trifecta. The company lost a major contract and had to stop production of an entire line of products, which forced it to lay off three employees. Another two employees quit shortly thereafter. And yet another employee had organized a theft, causing the company to lose valuable inventory and yet another employee. From a staff of ten, the company had gone down to four employees – all within three short weeks.
Hector was devastated. He believed the company's reduction in employees would cause his I-829 to be denied. Job creation is an essential element of the EB-5 program and, if investors cannot demonstrate that their investment resulted in creation of at least 10 full time permanent positions, a permanent green card is at risk. By this point, Hector and his family had been living in the US for nearly three years; the prospect of relocating their lives away from California and the US was frightening for the family.
Attorney Belma Demirovic Chinchoy also had concerns about the situation. While she did not think that Hector and his family would have to leave the US, she wanted to avoid the protracted and costly battle with USCIS in Immigration Court. Even if USCIS denied Hector's I-829 petition, USCIS cannot take his green card away. Hector and his family members would have to appear before an Immigration Judge to defend their permanent residence. Given the backlogs in Los Angeles courts, this would mean a three- to five-year process. Attorney Chinchoy believed Hector and his family would receive their permanent residence in the end, but she wanted to spare the family from dealing with the lengthy and uncertain Immigration Court process.
Working closely with the company, Attorney Chinchoy developed a strategy to address the RFE. The response included a detailed report of the company's history from the company President, including an explanation of the reduction in employees with detailed supporting evidence. We also provided a detailed discussion of the company's business development efforts, including evidence of real negotiations and product development efforts. Finally, the company provided evidence of their efforts to recruit new employees and bring its operations back to full capacity.
Attorney Chinchoy worked to present a compelling and well-documented story of the company's operations. Losing employees, losing clients and experiencing various other set-backs are normal, daily occurrences for most companies. Start up and small companies face a plethora of other challenges. But none of these occurrences is an indicator of a company's failure or its inability to create permanent positions. In responding to the RFE, we zealously advocated that USCIS take a big picture view and consider all activities this company had undertaken as a result of Hector's EB-5 investment. We argued that looking merely at "today's" operations and employee numbers was not only inconsistent with EB-5 regulations but also an impossible standard for a real business to live up to. All businesses go through cycles and EB-5 businesses are no different. And while EB-5 funded businesses must comply with immigration requirements, these business are not immune from the turbulence's all businesses experience.
USCIS accepted our evidence and reasoning and approved Hector's I-829. Hector and his family members were granted 10-year green cards and look forward to becoming US citizens. USCIS understands that dealing with small business challenges does not preclude a business from being compliant with EB-5 rules.
5. Immigration Trivia Quiz
Quiz Removed
6. EB-5 Investors: Step-by-Step Process to an EB-5 Green Card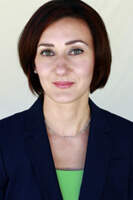 This fall, EB-5 investors face several filing deadlines in anticipation of new EB-5 regulations that are expected to change significantly the EB-5 program.
Our attorneys routinely explain misconceptions about the EB-5 program and process for obtaining a green card through EB-5. In most cases, correcting a client's understanding of the program is simply a matter of time and the myths have little to no impact on a client's eligibility to pursue an EB-5 visa. However, in some cases, misinformation can cause significant complications for the EB-5 process or even disqualify a client from EB-5 visa eligibility.
The following is a step-by-step overview of the EB-5 visa application process. This process applies to EB-5 petitions associated with Direct- and Regional Center-investments.
Select an EB-5 Immigration Attorney to Represent You (Day 1)
While immigration law allows applicants to file petitions and applications on their own, it is nearly impossible to file a successful EB-5 petition without the assistance of an experienced EB-5 attorney. EB-5 law is limited, which makes the practice of EB-5 exceptionally nuanced and dependent on experience. While investors may be accustomed to taking risks, failing to retain an experienced EB-5 attorney to prepare and file one's EB-5 petition is not a risk worth taking.
Decide on an Investment Project – Direct or Regional Center (Weeks 1-4)
Your EB-5 immigration attorney will guide you in understanding the projects into which you are interested in investing. If it is a Regional Center-sponsored project, the immigration attorney will help you understand 500+ pages of documents provided by the Regional Center. In addition, the immigration attorney will provide immigration due diligence on the Regional Center project and, if needed, assist you in selecting qualified investment advisors. Once you decide on an RC project, you will begin the investor qualification process with the RC.
If a direct EB-5 business is in question, the EB-5 immigration attorney will evaluate the business's EB-5 compliance and guide you in setting up a compliant EB-5 business with the assistance of other professionals. Time required to set up an EB-5 compliant business depends on the business's current stage of development, the investor and business's desire to quick process and the availability of other professionals and consultants retained by the business/investor.
Work with your EB-5 Immigration Attorney to develop Lawful Source and Path of Funds Strategy and Report (Weeks 1-4).
While working on selecting your investment project, you will also work with the EB-5 immigration attorney to determine the Source of Funds strategy and develop a report on the Source and Path of Funds. This is an evidence-heavy report, and investors should be prepared to dedicate sufficient amount of time and effort to obtain the required financial information. Most importantly, investors should not transfer funds from their source before the EB-5 immigration attorney OK's the Source and Path of Funds strategy. Doing so, may disqualify you from eligibility for an EB-5 visa.
Invest the Requisite Amount of Money (1-30 days).
Depending on the country where your funds are located, the investment may be a simple wire transfer or a laborious process of currency exchanges and wire transfers in small amounts. Your EB-5 immigration attorney will advise you of the requirements.
Attorney prepares and files I-526 Petition Package (1 week).
Our commitment to our EB-5 clients is that we will prepare the I-526 Petition and Supporting Evidence within five days from receiving all required documents. A typical EB-5 petition is anywhere from 400 to 1,200 pages! Preparing an EB-5 petition is a complex and laborious process, but your EB-5 attorney will not stand in the way of an expeditious filing.
Upon I-526 approval, work with your EB-5 Immigration Attorney to obtain a conditional green card.
If the investor is abroad, s/he will file DS-260 with a US Consulate and complete the visa interview (4-8 month process, depending on the Consular post). If the investor is in the US, file I-485 adjustment of status application with USCIS (usually 6 months processing time).
Set up a process for monitoring the EB-5 Project
If you invested in a Regional Center project, you should already know the RC's process for providing project information to investors. (This is one of the questions you should ask in Step 1). If you invested in a Direct EB-5 project, work with your EB-5 immigration attorney and the project to set up an "EB-5 Compliance Monitoring" system. Monitoring is essential for two reasons: 1) making sure the Project is making progress toward goals identified in the business plan, and 2) problems are easier to fix if they are identified early on. If you wait until the I-829 filing to hear how the project is doing, it will be too late to fix any problems.
Discuss CPR Compliance with your EB-5 Immigration Attorney
There are several things Conditional Permanent Residents must do to maintain their green card. Your EB-5 immigration attorney will help you make sure you know what these are.
Work with your EB-5 Immigration Attorney to Prepare I-829, Petition to Remove Conditions on Permanent Residence
In our firm, we aim to file our client's I-829 Petitions 90 days before the second anniversary of the Client's conditional resident status. Because our EB-5 Attorney stays intimately involved with the investment project and investor, in nearly all situations we are able to file approvable I-829 petitions on the first day the client is eligible to file.
Obtain an Extension of CPR and Maintain CPR
Upon filing I-829, EB-5 investor and family members are eligible for an extension of the Conditional Permanent Residence for the duration of I-829 adjudication. Investor and family members must complete biometrics appointments during this time and otherwise remain in compliance with CPR. Approval of I-829 will result in issuance of Permanent Resident Cards for the investor and family members.
7. Ask Mr. Shusterman: You Need to Start the H-1B Process Now
It's Time to Get Ready for H-1B Filing Season
Employers and employees need to get started on the H-1B process. This is the time to prepare job descriptions, obtain Prevailing Wage Determinations (PWDs), post notices and submit Labor Condition Applications (LCAs) to the Department of Labor.
During the first week of April 2015, the USCIS received over 233,000 H-1B petitions from cap-subject H-1B employers.
By April 1, 2016, the USCIS will begin accepting H-1B petitions. Since there is an annual numerical cap of only 85,000 H-1B visas (65,000 for the general cap, and 20,000 for those with advanced degrees in the US), it is very important that a properly completed H-1B petition be submitted to the USCIS on a timely basis. A properly completed H-1B petition will include the following documents:
A certified LCA showing that the employer agrees to meet or exceed the prevailing wage for the position;
Evidence that the occupation requires a minimum of a bachelor's degree in the field of specialty; and
Evidence that the H-1B professional's educational credentials and/or experience are sufficient to meet the requirements of the position.
Upon approval of the H-1B petition, the professional will be able to commence his or her employment on October 1, 2016. The initial period of employment in H-1B status is granted for up to 3 years and may be extended for an additional 3 years. H-1B professionals whose employers have taken timely steps to apply for permanent residence on their behalf may receive post-6th year extensions. Once an H-1B professional has been counted towards the H-1B cap, he or she can obtain H-1B extensions and change employers without regard to the cap.
While most H-1B professionals are educated abroad, a huge number are educated in the US. Generally, these persons have obtained their undergraduate or graduate degrees in the US while in F-1 status. F-1 students can obtain Optional Practical Training (OPT) upon graduation and are able to work for their employers prior to obtaining approval of an H-1B petition. They may also be able to extend their OPT between April 1st and October 1st using the USCIS' "cap-gap" rule.
For persons with degrees in a STEM (Science, Technology, Engineering or Mathematics) field, if their employers participate in E-Verify, they can extend their OPT for an additional 17 months. Regulations will soon be published which may extend this period to 24 months.
In the event that the numbers run out by the time that you are able to find an employment opportunity, do not despair! Certain jobs are exempt from the H-1B numerical caps. These include employment "at" universities, at "affiliated" or "related" organizations or at non-profit or government research institutions.

8. Shusterman's Upcoming Immigration Seminars
UCLA: Free Immigration Consultations
Student Legal Services: Murphy Hall
February 9, 2016
10:00 am – 4:00 pm
Los Angeles Athletic Club
February 19, 2016
9:00 am – 5:00 pm
Topic: Family-Based Immigration and Employment-Based Immigration
AILA Nevada Chapter: Spring CLE Conference
February 26, 2016
2:45pm
Topic: Solo & Small Practice: Business School for the Immigration Lawyer
AILA – 4th Annual Consular Processing Conference
Bangkok Chapter
Ho Chi Minh City, Vietnam
March 3, 2016
11:00am
Topic: Working with Difficult Posts throughout Asia-Pacific
2016 AILA Annual Conference on Immigration Law
Las Vegas, NV
June 22, 2016
6:25pm
Topic: Present Impact of Family Immigration History
9. Jobs & Green Cards for RNs & MedTechs
Free Legal Help!
Are you a Registered Nurse or a Medical Technologist who is looking for a job in the US?
What if you could find a job, a work visa and green cards for you and your family in the US? And what if the cost to you for all of this was zero?
Hard to believe? Let me explain:
Our law firm represents over 100 hospitals across the country. And the nurse shortage is coming back.
Our hospitals are in need of hundreds of RNs as well as Medical Technologists and other healthcare professionals. They are looking for both US and foreign-born RNs, and they will pay all of our attorneys' fees, USCIS filing fees and more!
We have a video and a web page for those who are interested in applying for employment and sponsorship.
If you are a foreign nurse or a medical technologist and need a job in the US and the job requires a work visa and/or green card, please do the following:
Send an e-mail message to egarcia@shusterman.com
In your message, please provide the following information:
1. Have you passed the NCLEX exam?
2. Do you have a current RN license in the US? If so, from what state(s)?
3. Have you taken and passed the IELTS or TOEFL exam?
4. Do you have a valid VisaScreen certificate?
5. Do you have any immediate family members accompanying you to the United States (spouse and children)?
6. Have you ever been petitioned by any US sponsor and hold an old priority date? If so, what is your priority date?
7. If you are present in the US, what is your current immigration status?
8. What is your RN background (area of expertise)?
9. What is your country of birth?
10. What is your country of citizenship?
If you are a CLS, please amend the above questions accordingly.
We will forward your response to our hospitals, and if they are interested, they will contact you. Please do not contact our law firm until after you hear from one of our hospitals.
We look forward to helping you!

10. Winner of Our January 2016 Immigration Trivia Quiz!
Quiz Removed
Below is the message we received from the winner:
Joni Mitchell, Fort McLeod, Canada, Both sides now
Bob Marley, Nine Mile, Jamaica, Get Up, stand Up
Shakira, Barranquilla, Columbia, Can't remember to forget you ft. Rihanna
About me:
"My name is Bolaji and I am a 44 year old immigrant from Nigeria. I live in Owings Mills, Maryland and just recently completed my Associates program in Construction Management at the Community College of Baltimore County. I currently drive for Uber and Lyft.
I solved the trivia with some help from Google. I have been a subscriber of your newsletter since 15/01/2014 and use it to keep abreast of developments in the Immigration system in the US.
Thank you.
Bolaji"
Congratulations, Bolaji! I think we came up with a great solution to your immigration dilemma
Carl Shusterman
Certified Specialist in Immigration Law, State Bar of California
Immigration and Naturalization Service (INS) Attorney (1976-82)
Member of AILA Board of Governors (1988-97)
Law Offices of Carl Shusterman, 600 Wilshire Blvd., Suite 1550
Los Angeles, CA 90017
Phone: (213) 623-4592 x0, Fax: (213) 623-3720
"Dear President Obama, We are the mothers who are victims of the raids who were detained at the beginning of 2016. We would like to ask you for our freedom from the unjust detention you have imposed on our families. Why did you choose us to make an example of to frighten other Central American families, with no regard for the suffering it causes us and our children?"
– 7 Central American women incarcerated in Dilley, Texas
Shusterman's Immigration Update February 2016 – Quick Links
About Us
Back Issues of Our Newsletter
Citizenship
Client Testimonials
EB-5 Investors
Forms Download
Green Cards
Job Search
PERM
Processing Times
Schedule a Legal Consultation
Subscribe to Our Newsletter
Success Stories
Temporary Visas
Visa Bulletin
January 31, 2016