On August 28, the USCIS announced that the
suspension of H-1B premium processing
would be extended for most
H-1B petitions
through February 19, 2019.
Premium processing for FY-2019 cap cases has been suspended since April 2, 2018 and was supposed to last until September 10. Now, as of September 11, USCIS will expand the suspension to include most H-1B changes of employer, changes of status and amendments.
Who is Affected by the Suspension of H-1B Premium Processing?
Most employers who file H-1B petitions will have to wait 6 months or more for them to be approved.
Secondly, students on OPT who are currently waiting for their H-1B cap petitions to be approved will no longer be permitted to work starting October 1st under the "cap-gap" rule.
Client Reviews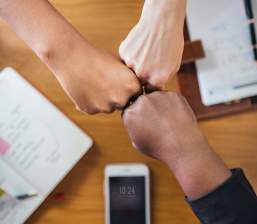 Great Work!
"We are very pleased by the services we get from the Law Offices of Carl Shusterman. Our experience in the past year with all our H1B renewals has been amazing, and we've obtained great results."
- KRG Technologies, Valencia, California
Read More Reviews
Zoom Consultations Available!
Finally, beneficiaries of H-1B petitions who are applying for a change of status, should avoid traveling abroad since a trip out of the U.S. before the change of status is approved would result in the abandonment of the application. The person would no longer be permitted to return to the U.S. until the H-1B petition is approved and an H-1B visa is issued.
Who is Exempted by the Suspension of H-1B Premium Processing?
There are certain exemptions to the suspension of H-1B premium processing.
These include H-1B petitions filed by cap-exempt employers (institutions of higher education, non-profit entities which are either "affiliated with" or "related to" such institutions as well as non-profit and governmental research organizations).
Also exempted are H-1B extension petitions which are filed with USCIS's Nebraska Service Center by the same employer with no change of location or circumstances.
Finally, in very limited circumstances, an employer may request that H-1B processing be speeded up if the matter satisfies USCIS's expedite criteria. The USCIS lists these criteria on its website.
What is the Reason for This New Policy?
USCIS states that it is expanding and extending the suspension of H-1B premium processing in order for the agency to reduce overall H-1B processing times and to allow it to:
Process long-pending petitions, which we have been unable to process due to the high volume of incoming petitions and premium processing requests over the past few months;
Be responsive to petitions with time-sensitive start dates; and
Prioritize adjudication of H-1B extension of status cases that are nearing the 240-day mark.
However, it is important to ask why H-1B processing times are longer than ever before even though the number of cap-subject filings is limited to 85,000 per year.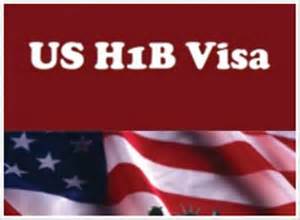 Prior to 1991, there was no numerical cap on H-1B petitions. And at various times since the Congress instituted the H-1B cap, it raised the cap to 195,000 annually. And yet, the agency had little trouble in adjudicating H-1B petitions in a timely fashion.
Now, with only 85,000 cap-subject H-1B petitions to adjudicate, the agency is taking well over 6 months to process these petitions. And, as stated above, some H-1B extension requests are "nearing the 240-day mark".
What is Causing these Tremendous Backlogs?
The answer is obvious.
The USCIS has started questioning the basis of a huge percentage of H-1B petitions.
The agency has decided to question the eligibility of both employers and foreign-born professionals in the H-1B process in cases which would have been immediately approved in the past. A couple of examples: Does a 3rd party contractor qualify as an "employer" for H-1B purposes? Is a computer programmer a professional?
With H-1B extension petitions, the USCIS no longer gives deference to prior approvals. Just because a prior H-1B petition was approved does not mean that the USCIS will approve an extension even though the facts remain the same.
The numbers don't lie. The percentage of Requests for Evidence (RFEs) rose from 17% to 68% between the 1st quarter and the 4th quarter of fiscal year 2018. The number of H-1B denials also rose during this period.
Little wonder that H-1B backlogs have increased dramatically. For USCIS, this is a self-inflicted wound, but American employers and H-1B professionals are paying the price.