Volume Eighteen, Number Nine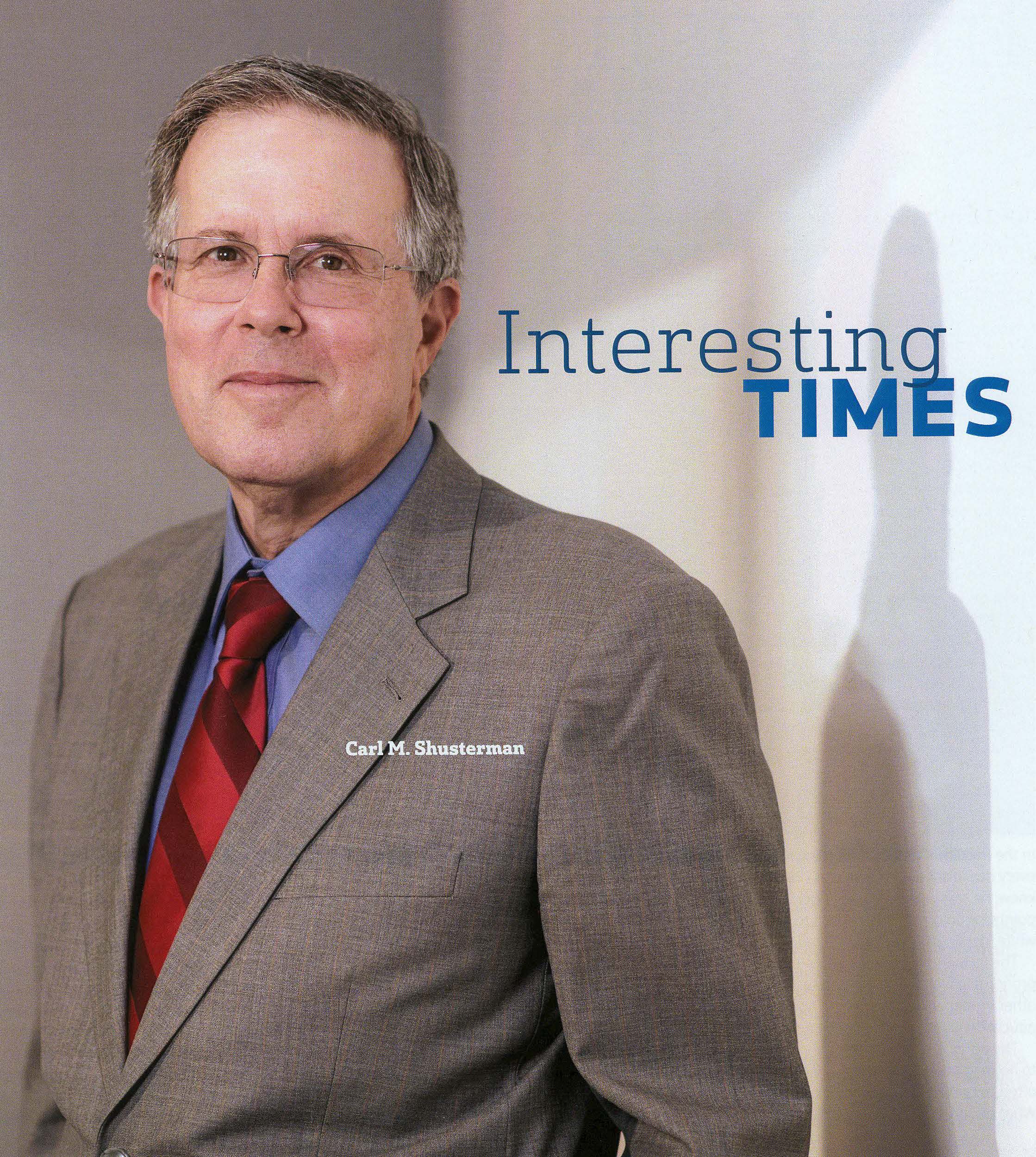 SHUSTERMAN'S IMMIGRATION UPDATE is the Web's most popular e-mail newsletter regarding U.S. immigration laws and procedures with over 40,000 subscribers located in more than 150 countries. It is written by a former INS Trial Attorney (1976-82) with over 35 years of experience practicing immigration law.
Published by the Law Offices of Carl Shusterman, 600 Wilshire Blvd, Suite 1550, Los Angeles, California, 90017. Phone: (213) 623-4592 x 0.
Subscribe to our  E-Mail Newsletter, join the conversation on our Immigration Facebook Page, follow our Blog Posts and subscribe to our "How-To" Immigration Videos
Client Reviews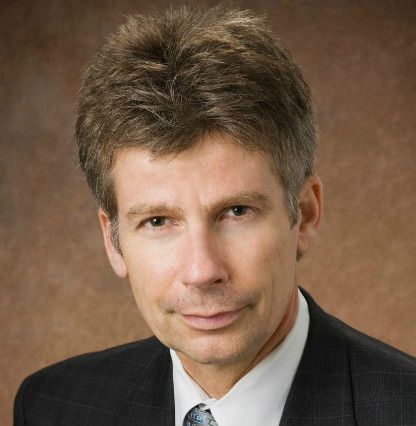 Highly Competent Legal Services
"I work with Merritt Hawkins, the largest physician search firm in the United States. For over 20 years, we have partnered with The Law Offices of Carl Shusterman, which assists us in obtaining visas for the many international physicians we recruit. Mr. Shusterman and his staff have been an indispensable resource of expertise, allowing us to recruit international doctors in the most efficient manner possible on behalf of our clients."
- Phil Miller, Merritt Hawkins, Dallas, Texas
Read More Reviews
Zoom Consultations Available!
Newsletter US Immigration Update September 2013
TABLE OF CONTENTS:
1. Are There Enough Votes in the House to Pass CIR?
2. Due Process in Green Card Through Marriage Cases
3. Shusterman's Upcoming Immigration Law Seminars
4. Schedule A: Employment-Based Immigration without PERM
5. Success Story: Finding Another Way to Work in the U.S. After an L-1 Denial
6. Immigration Trivia Quiz: Powerful Immigrant Businesswomen
7. State Department Visa Bulletin for September 2013
8. Immigration Government Processing Times
9. Ask Mr. Shusterman: How to Expedite an EAD
10. Winner of Our August 2013 Trivia Quiz!
NEWS FLASHES
Advance Parole for Deferred Action for Childhood Arrivals (DACA) Recipients – The American Immigration Council's Legal Action Center (LAC) has released a new practice advisory, Advance Parole for Deferred Action For Childhood Arrivals (DACA) Recipients. This practice advisory provides guidance on eligibility and how to apply, addresses the legal issues that can confront a DACA recipient considering travel on advance parole, and covers the impact that the travel may have on the applicant's future immigration benefits.
AILA Amicus Brief on Asylum for Unaccompanied Children – On August 26, the American Immigration Lawyers Association (AILA) submitted an amicus brief arguing that individuals who enter the country as unaccompanied children should be exempt from the one-year filing requirement for asylum applications.
Attorney Shusterman selected as one of The Best Lawyers in America – We are pleased to announce that Attorney Carl Shusterman has again been selected by his fellow immigration attorneys as one of the Best Lawyers in America. For over 20 years, Attorney Shusterman has been recognized as one of the Best Lawyers in America.
California Conrad 30 Program Sponsoring Specialists – We are pleased to report that the California State Conrad 30 Program is sponsoring one of our specialist physician clients for a J waiver, despite the fact that the California program usually only sponsors primary care physicians. There are still 4 spots open – so if you are a specialist, apply now!
CSPA Briefing Schedule – On August 19, the Department of Justice filed a Motion to Dispense with Joint Appendix in our class action CSPA lawsuit,

DeOsorio v. Mayorkas,

which is being considered by the Supreme Court. The Justice Department must submit their opening brief by September 8. We expect that the oral arguments will take place in early 2014 and that the Supreme Court will decide the case next Spring.
DACA Approvals – Great News! – As of July 31, nearly a year after the Deferred Action for Childhood Arrivals (DACA) program began, USCIS has received over 573,000 applications. Of these, nearly 553,000 have been accepted, over 540,000 biometrics appointments have been scheduled, more than 430,000 applications had been approved, and less than 7,500 had been denied.
DOS Visa Waiver Refusal Rates – The Department of State (DOS) has released new statistics regarding their refusal rates for the visa waiver program from fiscal year 2006 through fiscal year 2012.
Electronic DS-260 Immigrant Visa Application to Replace DS-230 as of September 2, 2013 – On Tuesday, September 3, 2013, DOS will transition to an online immigrant visa application (DS-260), replacing the paper DS-230. DOS will also replace the paper DS-3032 with the online form DS-261.
False Claims of Citizenship – In a recent BIA decision,

Matter of Patricia Pinzon

, the Board found that the entries of an alien who comes the U.S. on a U.S. Passport having made a false claim to citizenship are not "admissions" since obtaining a U.S. Passport by making a false claim to citizenship is a crime of moral turpitude.
H-2B Cap Update – As of August 16, USCIS had received filings for over 28,000 H-2B beneficiaries for the second half of fiscal year 2013, of which almost 27,000 had been approved and less than 1,300 are pending. For the first half of FY2014, USCIS had received filings on behalf of just over 24,000 beneficiaries. Every half-year, USCIS has a cap of 33,000 for such filings, although they generally accept more than this in anticipation of some filings being denied or withdrawn.
I-9 Compliance: Landmark Court of Appeals Decision – On August 6, the 9th Circuit Court of Appeals upheld civil penalties of $173,250 against Ketchikan Drywall Service, Inc., after they failed to comply with I-9 requirements. This is the first appellate court decision to distinguish procedural (no fine) from substantive (fine) I-9 violations.
Immigration "How-To" Videos – Our 45+ "How-To" Immigration Videos have been viewed over 500,000 times. Subjects include the comprehensive immigration reform (CIR) bill, how to obtain a green card, become a U.S. citizen, win your case in immigration court and how to select an immigration attorney. Our video Green Cards through Marriage  has been viewed over 175,000 times. We encourage you to take advantage of this free resource.
Petitioner Has Constitutional Right to Testify in Support of Asylum Application – The 9th Circuit has granted the petition for review in Oshodi v. Holder, a case in which the petitioner's withholding of removal and protection under the Convention Against Torture was denied, as the Court found that the Immigration Judge violated the petitioner's right to due process by limiting his testimony at his merits hearing.
Pocket DACA Helps Undocumented Youth – Pocket DACA, a newly released free mobile app, is designed to help DREAMERs who want to apply for Deferred Action for Childhood Arrivals (DACA). The app offers many resources, including a pre-screening to determine eligibility, information on scholarships to help pay the USCIS fees, and names of groups to contact for help.
SIV Program for Iraqis Who Worked For or On Behalf Of the U.S. to Expire Sept. 30, 2013 – Special Immigrant Visa (SIV) program for Iraqi nationals who have worked for or on behalf of the United States Government wil expire on Sept. 30, 2013. Individuals applying under this program, including family members, must be admitted to the United States or adjust their statuses before Oct. 1, 2013.
USCIS: Beware of Phone Scams – USCIS warns that foreign nationals are being victimized by phone calls from individuals posing as USCIS officials who are attempting to obtain money or personal information. During such calls, recipients are cautioned not to give out any information and to hang up immediately as agents never call foreign nationals over the phone for such matters.
1. Are There Enough Votes in the House to Pass CIR?
During the August Congressional Recess, business, labor, religious and other pro-immigration groups have been lobbying 50 Republican members of the House of Representatives, in an effort to persuade them to support immigration reform legislation.
Representative Luis Gutierrez (D-IL), a leader of the reform movement estimates that 195 of the 201 Democratic members of the House support CIR.  That means that 23 GOP votes are necessary to gain the 218-member majority necessary to pass a bill.
There are several GOP members who have voiced support for a Pathway to Citizenship.  These include Jeff Denham (R-CA) Joe Heck (R-NV),  Peter King (R-NY), Dave Reichert (R-WA), Aaron Shock (R-Il) and Daniel Webster (R-FL).
Others, like Kevin McCarthy (R-CA), the GOP Whip and Mike Coffman (R-CO) appear to be open to the concept, but are not fully committed.
What is encouraging is that prominent Republicans like Paul Ryan (R-WS), the GOP Vice-Presidential nominee in 2012 and Eric Cantor (R-VA), the Republican majority leader in the House, want to get immigration reform passed this year.  Rep. Ryan stated that
"A lot of members know we need immigration for our economy, especially the  agricultural ones…most Republicans agree that legal immigration, properly  structured, is good for the economy and good for the country."
However, Cantor, like the Speaker John Boehner (R-OH), favors a piecemeal approach rather than a single bill.
Many Republicans fear that their failure to support Comprehensive Immigration Reform would alienate Hispanic and Asian voters, and could cost them the Presidential election in 2016.  However, most GOP House Members are more focused on the 2014 elections, and fear challenges from the right-wing contenders in the Republican primaries.
Since House Speaker Boehner has publicly stated that he will not bring an immigration bill for a vote unless a majority of House Republicans support it, is CIR doomed in 2013 and 2014?  Not necessarily.
Pro-immigration House members may have enough strength to pass a "discharge" petition by a simple majority vote which would force a vote on Comprehensive Immigration Reform.
And looming in the back of every ones' minds is the possibility that President Obama could issue an Executive Order to create a DACA-like system to shield most of the 11 million undocumented from deportation, and provide them with work permits.
We promise to keep you updated on this important issue on daily basis.

2. Due Process in Green Card Through Marriage Cases
A finding of marriage fraud triggers harsh penalties.  Once the government makes a finding that someone has engaged in marriage fraud, they are forever ineligible to be petitioned even if they remarry and have children born in the U.S.  They cannot be petitioned for permanent residence by a relative or an employer for the rest of their lives.
And, unfortunately, since marriage is the fastest way to qualify for permanent residency in the U.S., marriage fraud is all-too-common.   Back when I served as a prosecutor for the INS, I would routinely send out investigators to appear at someone's front door at 5 am to check if the parties to a marriage were both home, both in bed together (The investigators would feel both sides of the bed to see if they were still warm.), that there were men's and women's clothes in the closet, and that there were male and female items in the bathroom.
God help you if your spouse was not at home when the investigator knocked on your door.  "My wife is visiting her sister" was a refrain the government investigators would hear all too often.  And being constantly lied to led them to become jaded.  They came up with some tricks of their own.  "Mr. Smith, we know that you and Ines are not really living together as man and wife.  As a party to a fraudulent marriage, we could prosecute you and send you to prison for 5 years and fine you $250,000.  However, tell you what, you sign this statement admitting what you have done and I promise that we won't prosecute you."
You'd be surprised at how many folks would sign these statements, particularly if their marriage was on the rocks.  Almost half of all marriages end in divorce, but this doesn't mean that they weren't entered into for the right reasons.  And if the two parties got married for love, but the marriage later fell apart, this is not marriage fraud, and the harsh immigration penalties do not apply.
Consider the marriage of Teresita Ching and Brooke Joseph.
Teresita is a Filipina and Brooke is a U.S. citizen.  Teresita came to the U.S. with a tourist visa and married a U.S. citizen by the name of Elden Fong who she met on a dating website.  Elden filed an I-130 petition on her behalf and Teresita filed an I-485 application for adjustment of status.
However, Teresita later withdrew the I-485 stating that she planned to get a divorce.
After her divorce, Teresita married Brooke Joseph and he sponsored her for a green card.  However, after their interview, Brooke received a Notice of Intent to Deny his I-130 petition from the USCIS.   Did USCIS think that their marriage was not bona fide?  Not at all.  The government had spoken with Teresita's former husband who they persuaded to sign an affidavit consisting of 6 sentences which stated that their marriage was fraudulent.  He claimed that they never had sex and that Teresita had paid him to marry her and sponsor her for a green card.
In response, Teresita submitted a detailed statement regarding their relationship and their sex life, complete with photographs and proof of joint property.  She submitted a letter that Elden had written to the USCIS stating that the couple "truly loved each other".
However, the USCIS found that Teresita's evidence was "self-serving" and denied the I-130 relying on Elden's affidavit.  Brooke appealed the I-130 denial to the Board of Immigration Appeals (BIA).  The BIA affirmed the USCIS' denial also based on Elden's "detailed affidavit".
The couple sued the USCIS in Federal District Court alleging that the USCIS had violated their 5th Amendment Due Process rights by denying the visa petition without giving them the opportunity to question Elden.  The Federal Judge ruled in favor of the government.  She found that the opportunity to respond to Elden's affidavit was enough to satisfy the Due Process Clause.
The couple then appealed to the U.S. Court of Appeals for the Ninth Circuit.  The Appeals held that the USCIS' decision whether or not to approve the I-130 was a nondiscretionary decision.
The Appeals Court reversed the District Court finding that:
"In sum, grant of an I-130 petition for immediate relative status is a nondiscretionary decision.  Immediate relative status for an alien spouse is a right to which citizen applicants are entitled as long as the petitioner and spouse beneficiary meet the statutory and regulatory requirements for eligibility.  This protected interest is entitled to the protections of due process…"
The Court held that due process requires that they be permitted to cross-examine Teresita's ex-husband regarding the veracity of his statement and inquire about the circumstances under which it was obtained.
This decision, Ching v. Mayorkas, No. 11-17049 (August 7, 2013) is very significant.   In the past, since USCIS decides whether to grant or deny an I-130, if the visa petition were denied, an Immigration Judge had little choice regarding the matter.  Most frequently, the Judge would either order the person deported, or grant them voluntary departure.  The government never needed to produce any witnesses before the Court.
Now, at last, there is an opportunity for the parties to confront adverse witnesses at the I-130 stage.
Will the USCIS accept this ruling, or will they seek Supreme Court review?
3. Shusterman's Upcoming Immigration Law Seminars
South Bay Association of Realtors
Torrance, California
September 11, 2013
Topic: "Global Panel Featuring the Americas"
Professionals in Human Resources Association (PIHRA)
District 1 Meeting
McCormick & Schmick
Los Angeles, California
September 18, 2013
Topic: "Employer's Responsibilities under the New Immigration Law"
Los Angeles County Bar Association (LACBA)
Immigration Law Training Course
Los Angeles County Bar Association Offices
Los Angeles, California
September 26, 2013
Topic: "Immigrant Visas"
AILA Colorado
2nd Annual Rocky Mountain Immigration Law Fall Conference
Ameristar Resort and Casino
Blackhawk, Colorado
October 17-18, 2013
Topic: "Understanding the Child Status Protection Act"
University of Texas Law School
2013 Conference on Immigration and Nationality Law
AT&T Conference Center
Austin, Texas
October 25, 2013
Topic: "Hot Topics in Immigration Reform and Family Immigration Law"
To attend this event, register online.
AMN Healthcare Healthcare Workforce Summit
Gaylord Texan
Grapevine, Texas
November 7-8, 2013
Topic: "International Clinicians and Physicians"
Pincus Professional Education
Continuing Legal Education (CLE)
Los Angeles Athletic Club
Los Angeles, California
November 14, 2013
Topic: "Immigration 101"
4. Schedule A: Employment-Based Immigration without PERM
The majority of foreign-born individuals who immigrate to the U.S. through the EB-2 and EB-3 preference categories  are required to have their employers first obtain the approval of a PERM application by the U.S. Department of Labor (DOL). Only then may their employers submit I-140 immigration petitions on their behalf to the USCIS. The PERM process is a test of the labor market to demonstrate that no worker meets the minimum qualifications for the job.
There are some limited exceptions to the PERM requirement.
One such exception is for professions falling under "Schedule A" which consists of two groups: (I) Shortage occupations: Registered Nurses and Physical Therapists; and (II) Persons of exceptional ability in the sciences or arts.
The wages and working conditions of U.S. workers similarly employed must not be adversely affected by the employment of an immigrant in such occupations.
In order to sponsor a worker under Schedule A, the employer must submit the following:
Form I-140 petition (employment-based immigrant petition), with appropriate filing fees; and
Two copies of a Form ETA-9089 (Application for Permanent Employment), signed by an authorized official of the petitioning organization, the alien, and the union representative, if any;
A Wage Determination issued by the State Workforce Agency having jurisdiction over the proposed area where the job opportunity exists and an agreement by the employer to pay the alien no less than the prevailing wage;
A copy of the posted job notice;
Copies of any and all in-house media, whether electronic or printed, used by the employer's organization for the recruitment of similar positions to the one specified in the Form ETA 9089;
In addition to these documents, below are further requirements as determined by the foreign professional's occupation:
For petitions filed for registered nurses, a full and unrestricted license to practice nursing in the state of intended employment, a certificate issued by the Commission on Graduates of Foreign Nursing Schools (CGFNS) or evidence that the nurse has passed the National Council Licensure Examination for Registered Nurses (NCLEX-RN) examination, administered by the National Council of State Boards of Nursing;
For petitions filed for physical therapists, a permanent license to practice in the state of intended employment or a letter or statement signed by an authorized state physical therapy licensing official stating that the beneficiary is qualified to take that state's written licensing examination for physical therapists;
For petitions filed for aliens of exceptional ability in the sciences or arts, supporting documents must include evidence of widespread acclaim and international recognition accorded the person by recognized experts in his field and evidence that his prior and intended work requires exceptional ability.
If the beneficiary of the petition is lawfully present in the U.S., he may apply for adjustment of status as soon as the I-140 is approved and his priority date is current.  If he is abroad, he may apply for an immigrant visa.

5. Success Story: Finding Another Way to Work in the U.S. After an L-1 Denial
For many people wanting to work in the U.S., their eventual goal is to find an employer to sponsor them for permanent residence. However, as most readers know, the wait times for getting a green card can be quite lengthy, especially for those applying under the EB-2 and EB-3 categories and from certain countries. While these hopeful immigrants wait patiently, most work for their employer sponsors in the U.S. using a temporary work visa such as an H-1B, L-1, or J-1.
This was the case for a client of ours who will call "Marco", who had initially came to the U.S. on an L-1 visa, which allows foreign workers to come to the U.S. to work as intracompany transferees. To be eligible, the immigrant must be coming to the U.S. to work for an American parent, subsidiary, branch, or affiliate of their current company to work in either a managerial or executive capacity (L-1A) or in a position requiring specialized knowledge (L-1B).
Marco had been living in the United States for some time using an L-1A visa as an executive of a international company's U.S. branch.  However, the U.S. branch of the company was small, and his former attorney had advised him that obtaining an L-1A extension would be impossible, and that Marco should return to his native country.
Marco came to us to seek a second opinion.  Attorney Raj Iyer advised him that getting an L-1A extension of stay would, indeed, be very difficult.  He ask Marco what his wife was doing in the U.S.  He learned that she was an international medical graduate (IMG) who was pursuing a medical residency in the U.S. on her EAD that she had obtained using her L-2 status.  Attorney Iyer advised Marco that she should consider changing her status to J-1.  Then, in case Marco's request for an extension of status was denied, he could go abroad and obtain a J-2 visa as her spouse.  When he returned to the U.S., he could obtain an EAD to continue his employment.
However, Marco's wife did not want to change her status to J-1 because IMGs are subject the two-year home residency requirement.  So Attorney Iyer went ahead and applied for an L-1A extension for Marco.  We are crossed our fingers.  Fortunately, the extension was approved by the USCIS.
Some months later, Marco needed to travel abroad, so he went to the U.S. Embassy in his country to apply with his approved L-1A petition in hand in order to apply for an L-1A visa.  Unfortunately, the officer decided that the U.S. branch of the company was too small to need an executive or manager. The officer denied him an L-1A visa and sent his approved L-1A petition back to the USCIS with a recommendation that it be revoked. Without a visa, Marco was unable to return to the U.S. resume his job and be reunited with his wife.
At this point, Marco told Attorney Iyer that he should have followed his instructions, and requested that he apply for a J-1 visa for his wife.  Eventually, Marco's wife received her J-1 visa, which permitted Marco to obtain a J-2 visa and return to the U.S. and get an EAD.
Marco plans to continue using his EAD rather than apply for another L-1 visa in order to avoid future obstacles regarding his status. In addition, once Marco's wife becomes a doctor, she will apply for a J waiver and permanent residence based on her employment.  When she applies for her green card, Marco will qualify for permanent residence as her spouse rather than through his employment.
Read more of our Immigration Success Stories.
6. Immigration Trivia Quiz:
Quiz Removed.
7. State Department Visa Bulletin for September 2013
The September 2013 Visa Bulletin is like an early Christmas gift come early for thousands of family-based and employment-based immigrants.
On the family side, the worldwide 2A category (spouses and children of permanent residents) remains current (no backlogs) for a second month in a row. The retrogression is bound to start come October so the time to apply is now.
The biggest advance in the worldwide numbers is the 2B category (unmarried adult sons and daughter of permanent residents) which moves forward 10 weeks.  For Filipino unmarried adult sons and daughters of U.S. citizens, the numbers advance over 4 months.
FAMILY CATEGORIES
| Categories | Worldwide | China (PRC) | Mexico | Philippines |
| --- | --- | --- | --- | --- |
| 1st | 9-15-06 | 9-15-06 | 9-8-93 | 5-8-01 |
| 2A | Current | Current | Current | Current |
| 2B | 2-15-06 | 2-15-06 | 2-22-94 | 1-22-03 |
| 3rd | 1-22-03 | 1-22-03 | 5-15-93 | 12-22-92 |
| 4th | 7-22-01 | 7-22-01 | 10-08-96 | 2-15-90 |
 The worldwide EB-3 category (professionals, skilled and unskilled workers) jumps ahead by 1 1/2 years to July 10, 2010.  And, at last, there is some good news for persons born in India.  EB-2 (advance degreed workers) advances 5 1/2 months and EB-3 a full 8 months.
EMPLOYMENT CATEGORIES
| Categories | Worldwide | China (PRC) | India | Mexico | Philippines |
| --- | --- | --- | --- | --- | --- |
| 1st | Current | Current | Current | Current | Current |
| 2nd | Current | 8-8-08 | 6-15-08 | Current | Current |
| 3rd | 7-1-10 | 7-1-10 | 9-22-03 | 7-1-10 | 12-1-06 |
| Unskilled | 7-1-10 | 6-15-04 | 9-22-03 | 7-1-10 | 12-1-06 |
| 4th | Current | Current | Current | Current | Current |
| Religious | Current | Current | Current | Current | Current |
| 5th | Current | Current | Current | Current | Current |
8. Immigration Government Processing Times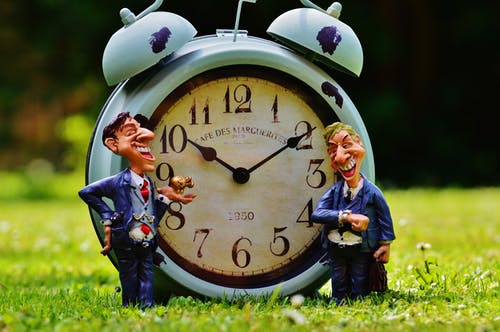 We link to the most recent immigration waiting times for each of the four USCIS Service Centers, the National Benefits Center and the Administrative Appeals Office. We also link to the processing times of all of the 83 USCIS District Offices and Sub-offices. We link to the Labor Department's page entitled "Processing dates for labor certification applications". Finally, we link to the State Department's "Visa Wait Times" page.
9. Ask Mr. Shusterman: How to Expedite an Employment Authorization Document (EAD)
U.S. employers should maintain a tickler system to make sure all employees are allowed to work in the United States. USCIS issues Employment Authorization Documents (EADs) to certain foreign-born persons which permits them to work in the U.S. for the time period specified on their EAD.
If you are not a U.S. citizen or a permanent resident, you may fall into one of the following three categories of persons who are eligible for temporary work authorization:
You may have authorization to work in the U.S. as a result of your status (TPS, pending asylum application, etc.);
You may have authorization to work for a specific employer as a result of your nonimmigrant status;
You are in a category (L-1 spouse, E spouse, etc.) which requires you to file for permission to work.
Some of those that fall in the first and third categories (including those who have a pending I-485, Application to Adjust Status) are eligible to apply for work authorization using Form I-765. If this application is approved, an EAD is issued to the applicant.  The EAD will allow you to apply for a Social Security Card and a Driver's License.  You can show your EAD to your employer, for I-9 purposes, that you are allowed to work in the United States. In most cases, EADs are granted for a one-year period. If eligible, you may apply to renew or replace your EAD.
Renewing an EAD
If you are eligible to extend your work authorization, you should file for a new EAD by submitting Form I-765. You cannot file for a renewal EAD more than 120 days before your original EAD expires.
Replacing an EAD
If your EAD had been lost, stolen, or mutilated, you must file Form I-765 to replace your card. Please note that an EAD may be replaced without any fees if USCIS made an error when it was issued with incorrect information, such as a misspelled name.
Expediting an EAD
As most of us lead very busy lives, it's possible that for some reason or another you could forget to renew your EAD in a timely fashion. If this happens to you, you need to request that your EAD be expedited be expedited by the USCIS.
There is no fee to request an expedite, but the burden is on the applicant to demonstrate that one or more of the following criteria have been met:
Severe financial loss to the company or the individual;
Extreme emergency;
Humanitarian reasons;
Request by a nonprofit organization that furthers the cultural and social interests of the U.S.;
Request by the Department of Defense or due to national interest (Note: The request must come from an official U.S. Government entity and state that a delay would be detrimental to the U.S. Government);
USCIS error; or
Compelling interest of USCIS.
All expedite requests are reviewed on a case-by-case basis and are granted at the discretion of the Director.
You can make an expedite request by:
Contacting the National Customer Service Center (NCSC) at 1-800-375-5283. The NCSC will make a "service request" and forward your expedite request to the office with jurisdiction over the application or petition.
Visiting your local office by scheduling an InfoPass appointment.
Writing a letter to the local USCIS office or service center where your application is pending, explaining the reason of your expedite.
10. Winner of our August 2013 Immigration Trivia Quiz!
Quiz Removed.
Carl Shusterman
Certified Specialist in Immigration Law, State Bar of California, Former Immigration and Naturalization Service (INS) Attorney (1976-82), Served as Member of AILA Board of Governors (1988-97)
Law Offices of Carl Shusterman, 600 Wilshire Blvd., Suite 1550, Los Angeles, CA 90017, Phone: (213) 623-4592 x0, Fax: (213) 623-3720
"There are 11 million undocumented people who came here to work hard and contribute to the country, and I don't think it's quite as polarized as people always say."
– Mark Zuckerberg
Facebook Co-Founder
Newsletter US Immigration Update September 2013 – Quick Links
About Us
Back Issues of Our Newsletter
Citizenship
Client Testimonials
Forms Download
Green Cards
Job Search
PERM
Processing Times
Schedule a Legal Consultation
Subscribe to Our Newsletter
Success Stories
Temporary Visas
Visa Bulletin
September 3, 2013
Disclaimer: This newsletter is not intended to establish an attorney-client relationship. All information contained in this newsletter is generalized. Any reliance on information contained herein is taken at your own risk.