Volume Nineteen, Number Three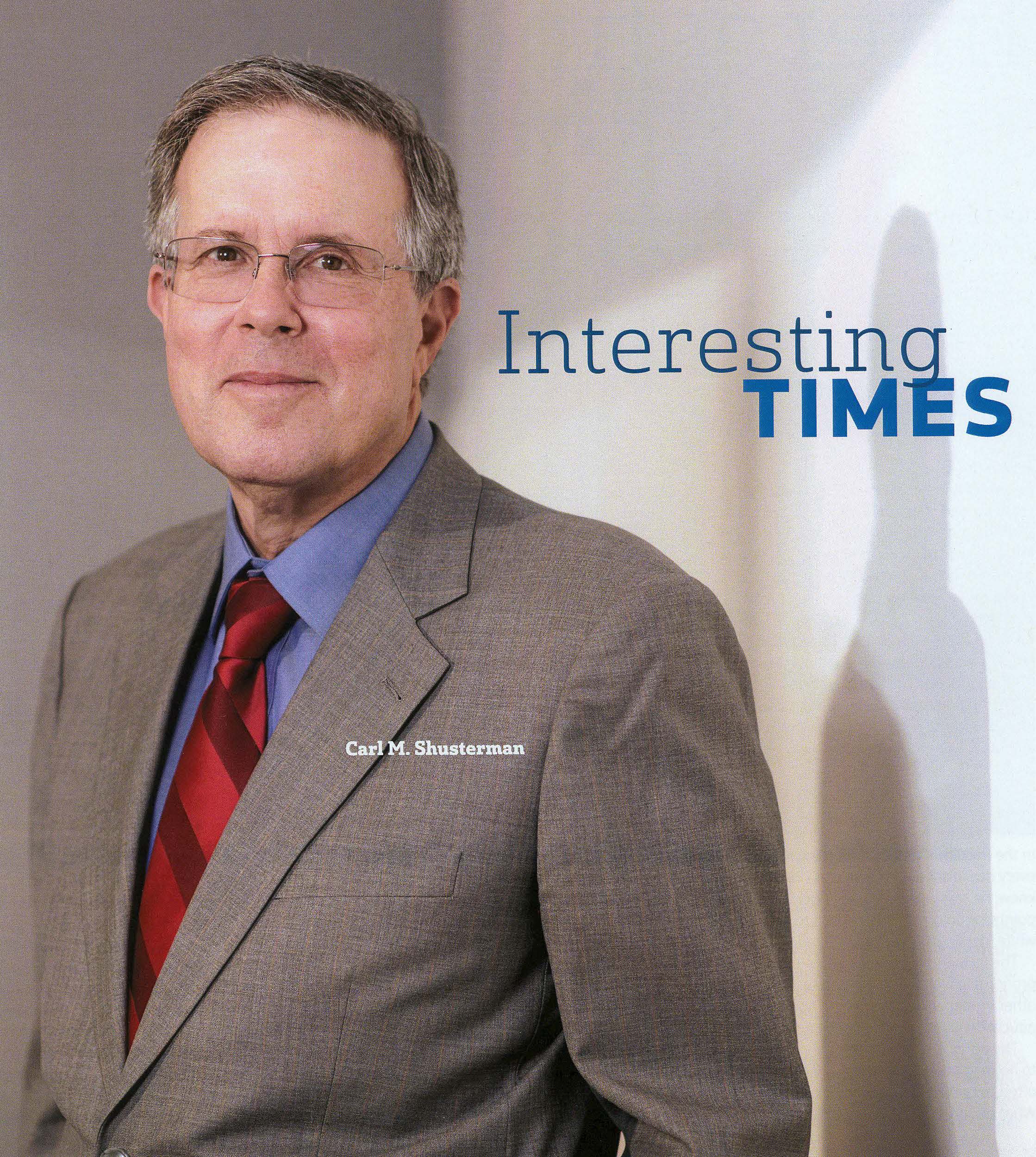 SHUSTERMAN'S IMMIGRATION UPDATE is the Web's most popular e-mail newsletter regarding U.S. immigration laws and procedures with over 40,000 subscribers located in more than 150 countries. It is written by a former INS Trial Attorney (1976-82) with over 35 years of experience practicing immigration law.
Published by the Law Offices of Carl Shusterman, 600 Wilshire Blvd, Suite 1550, Los Angeles, California, 90017. Phone: (213) 623-4592 x0.
Subscribe to our  E-Mail Newsletter, join the conversation on our Immigration Facebook Page, follow our Blog Posts and subscribe to our "How-To" Immigration Videos.
Client Reviews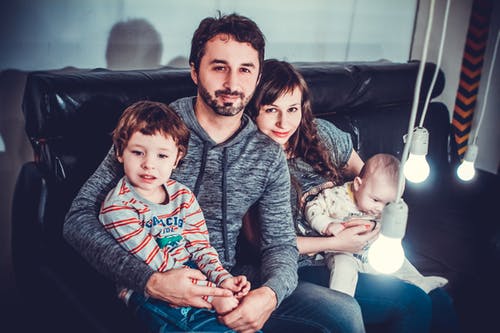 Life Saver
"After wasting thousands of dollars on other lawyers, Mr. Shusterman was life saver. I recommend him hands down!"
- Mukta Mohan, Buffalo, New York
Read More Reviews
Zoom Consultations Available!
Shusterman's Immigration Update March 2014
TABLE OF CONTENTS:
1. Is Immigration Reform a Possibility in the 21st Century?
2. International Physicians—An Increasingly Important Recruiting Resource
3. Shusterman's Upcoming Immigration Law Seminars
4. Changing Your Address? Don't Forget to Notify the USCIS
5. Success Story: Saving Our Client from the 10-Year Bar 
6. Trivia Quiz: Famous Immigration Journalists
7. State Department Visa Bulletin for March 2014
8. Immigration Government Processing Times
9. DOS Website: We're off to See the Visa Wizard!
10. Winner of Our February 2014 Trivia Quiz!
NEWS FLASHES:
Acquisition of Citizenship through Assisted Reproductive Technology – The Department of State has announced that mothers using Assisted Reproductive Technology can pass on their U.S. citizenship to children born outside of the U.S. regardless of whose egg was used for conception. The mother can either be the legal and gestational mother (the one who carries the child, even if the egg is not hers) or the biological mother (even if she is using a surrogate). This new policy also applies retroactively.
Country Reports on Human Rights Practices – On February 27, Secretary of State John Kerry submitted the 2013 Country Reports on Human Rights Practices to Congress.  These reports are relevant to many types of applications for immigration benefits, particularly asylum, withholding of removal and applications where hardship would occur if the applicant and/or his family were forced to return to their country of origin.  We link to all State Department Human Rights Reports since 1999 from our Asylum page.
DACA Renewal Information – USCIS has issued guidance for those who applied for DACA through ICE between June 15 and August 14, 2012 and wish to renew their deferred action and work permit. Applicants applying for a renewal should proceed as if applying for DACA through USCIS for the first time, submitting all required forms, documents, and fees. They must file within 120 days of their expiration date or they will lose their work authorization and begin to accrue unlawful presence. USCIS has yet to provide renewal information for those applicants who applied through USCIS on or after August 15, 2012.
DHS OIG: Implementation of L-1 Visa Regulations – USCIS' Office of the Inspector General (OIG) has released recommendations for improving the L-1 visa program to reduce the likelihood of fraud or abuse. Among other suggestions, OIG recommends that USCIS require a site visit before extending a 1 year new office L-1 petition to ensure that the wages, hours, job duties, and other criteria are consistent with the visa category. This procedure would be similar to queries that are made during H-1B site visits.
E-Verify Participation Reaches Half a Million – USCIS has announced that as of January 2, more than half a million employers have registered to use E-Verify to check their employees' work authorization since the program's establishment in 1996. USCIS claims that 98.8% of employees are confirmed as authorized workers instantly or within 24 hours. .
Government Shutdown Delays 37,000 Immigration Cases – As discovered through a Freedom of Information Act response, the government shutdown in October has caused even more delays to an already backed up immigration court system. More than 37,000 cases have been pushed back, most to 2015, adding on to the years-long waits for removal hearings.
H-1B Filing Begins April 1 – The filing of H-1B petitions for Fiscal Year 2015 will start April 1. Last year, the numbers were exhausted within the first 5 days, and numbers are likely to go quickly this year as well. If USCIS receives more petitions than it can accept, as it did last year, it will use a lottery system to randomly choose petitions to consider. The annual cap on H-1B visas is 85,000, with a general cap of 65,000 and an advanced degree cap of 20,000.
Immigration "How-To" Videos – Our 50+ "How-To" Immigration Videos have been viewed over 585,000 times. Subjects include the comprehensive immigration reform (CIR) bill, how to obtain a green card, how to become a U.S. citizen, how to win your case in immigration court, how to select an immigration attorney and many other topics. Our video Green Cards through Marriage  has been viewed over 195,000 times. We encourage you to take advantage of this free resource.
Increased Budget for Residencies for Primary Care Doctors – President Obama is proposing to raise the budget using Medicare funds to increase the number of residencies for primary care doctors, the number of residents being sent to rural areas, and the size of the National Health Services Corps.
Mexican TNs: No Petition Needed – The Department of State has amended its regulations regarding NAFTA by eliminating the petition requirement for Mexican nationals applying for TN visas. This rule became effective on February 10.
Naturalization Updates: New Form N-400 – USCIS has released an updated version of Form N-400, Application for Naturalization. The new form features a two-column format and a 2D bar code, along with new questions and various other revisions. Previous versions of the form will not be accepted after May 5.
1. Is Immigration Reform a Possibility in the 21st Century?
For those of us hoping for a bipartisan resolution to the question of immigration reform, February was a disappointing month.
The President is for immigration reform.  The Senate has passed a bipartisan immigration reform bill.  The Democrats and quite a few Republicans in the House of Representatives would like to see immigration reform.  So why hasn't it happened yet?
John Boehner, the Majority Leader in the House, announced shortly before President Obama's State of the Union Address, that the GOP would soon put forth Principles relating to Immigration Reform.
On January 30, the Republicans released a one-page statement of their principles, and while they emphasized enforcement, they also endorsed the following:
1)    More employment-based visas and green cards;
2)    A Pathway to Citizenship for DREAMers; and
3)    A Legalization Program for the Undocumented.
However, many GOP House members remain vehemently opposed to any type of legalization program for the undocumented.
So, just a few short days after announcing these principles, Speaker Boehner did a sudden about face and announced that immigration reform was a dead issue in 2014.  The Tea Party wing of the GOP stated that they did not trust President Obama to fairly implement any immigration law that they passed.
In an effort to salvage immigration reform, Senator Schumer (D-NY), a sponsor of the Senate's immigration reform bill, proposed that Congress could pass a bill now, but make it effective in 2017, after President Obama had left office.
When his proposal was met with less than a wildly enthusiastic reception from House Republicans, Senator Schumer then advocated that the matter be brought to a vote on the House floor by means of a "discharge" petition.  This requires that a majority of House members vote to bring the matter to the floor for an up or down vote.  Although most House Democrats would probably support a discharge petition, they are in the minority.  And getting a couple of dozen Republicans to join them may be an exercise in futility.
Increasingly, it looks like the House has eliminated immigration reform from the Congressional agenda this year.  GOP House members seem more concerned about facing off with Tea Party challengers in primaries this Spring than in fixing our broken immigration system.
And it is not just the undocumented who are suffering from this lack of action.  Highly skilled professionals are being treated unfairly.  Families who are following our arcane laws are being separated.  DACA recipients are not sure if they will be able to renew their work cards or will be deported after 2016.  The Information Technology and Agricultural sectors of our economy need help now, not years from now.
Congress needs to step up to the plate and pass an immigration reform law.  Otherwise, we need to vote in members of the House who will do their jobs and pass needed legislation.  Compromise is the name of the game.  Inaction is unacceptable.

2.International Physicians — An Increasingly Important Recruiting Resource
Been to the doctor lately?
If you have, there is a good chance the physician you saw was born overseas. While the physician workforce was once a highly homogenous group, composed almost entirely of U.S. citizen males, this is not the case today. Of the approximately 750,000 physicians in active patient care in the United States today, about one in four is an international medical graduate (IMG) – and about one in three is female.
IMGs include U.S. citizens who obtained their medical education in countries other than the U.S. or Canada. However, the great majority of the 185,000 or so IMGs practicing medicine here were born abroad. They completed medical school in their home countries, then came to the United States to complete their training at one of hundreds of residency training programs located at hospitals and other healthcare facilities throughout the country. To do so, it was necessary for them to obtain a visa. Those who elected to stay in the U.S. after their training at some point required a green card, and many of those who acquired green cards subsequently obtained U.S. citizenship.
The key point for physician recruiters is that IMGs represent a growing resource of candidates. The U.S. is in the midst of a physician shortage, with the Association of American Medical Colleges (AAMC) projecting a deficit of 131,000 physicians by 2025. The shortage would be dramatically worse without the presence of IMGs.
IMGs coming out of residencies are a particularly good source for recruiters seeking candidates to fill various specialty positions. About 25,000 physicians complete their residency training each year. Of these, some 7,000 are IMGs, most of whom were born overseas and require a visa to stay and work in the U.S. Where do these IMGs come from? The numbers below show the top eight countries of origin of IMGs.
IMGs By Country of Origin
| | | |
| --- | --- | --- |
| Country | % of all IMGS | Number |
| India | 20% | 47,681 |
| Philippines | 8.7% | 20,861 |
| Mexico | 5.8% | 19,909 |
| Pakistan | 4.8% | 11,330 |
| Former USSR | 2.5% | 6,039 |
| Egypt | 2.2% | 5,202 |
| South Korea | 2.1% | 4,982 |
| Italy | 2.1% | 4,978 |
Source: American Medical Association Physician Master File
In all, IMGs in the U.S. come from 127 different countries, according to the American Medical Association.
Of the IMGs completing residencies each year, several thousand are on J-1 visas. This type of visa requires physicians to return to their country of origin for two years before they can practice in the U.S. – unless they obtain a waiver of this requirement by agreeing to work in a medically underserved area for at least three years. Physicians requiring J-waivers are therefore excellent candidates for recruiters working in rural and other traditionally underserved areas.
Other IMGs completing their residencies do so on H-1B visas, which do not require a waiver and which do not limit the visa holder to working in an underserved area. However, H-1B visa holders must obtain an offer of employment in the U.S. in order to remain here permanently. These also are excellent candidates because many of them are highly motivated to remain in the U.S. and are open to practicing in a broad range of geographic areas.
Both physicians on J-1 visas and those on H-1Bs must adhere to various U.S. immigration laws and policies to first obtain permission to work in the U.S. on a temporary basis and then, if they so choose, obtain green cards so that they can stay here permanently. Though this process can present challenges at times, IMGs are nevertheless an excellent resource that physician recruiters should consider when crafting their strategic recruiting plans.

3. Shusterman's Upcoming Immigration Law Seminars
American Payroll Association
Mulligan's Cafe, Santa Barbara Municipal Golf Course
Santa Barbara, CA
May 1, 2014
Topic: "Employers' Responsibilities under the Proposed Immigration Law"
International Law Section Webinar
April 17, 2014
Topic: "Guide to E-2 Investor Visas"
Federal Bar Association (FBA)
Immigration Law Seminar
University of Memphis School of Law
Memphis, TN
May 16-17, 2014
Topics: "CSPA & Child Citizenship Act of 2000" and "Doctors, Nurses, and Other Medical Professionals"
American Immigration Lawyers Association (AILA)
Annual Conference on Immigration Law
Marriott Copley Place and Westin Copley Place
Boston, MA
June 21, 2014
Topic: "Forever (Under) 21: The Latest on CSPA & K-2 Ageouts"
4.  Changing Your Address?  Don't Forget to Notify the USCIS
You are on a non-immigrant visa, your green card application is moving smoothly, and you are feeling pretty confident about the whole process. One day, you go online to check the status of your pending I-485 and you are shocked – your I-485 has been denied!  You panic and immediately call your attorney, whom you may not have spoken to in a while. The very first question he will ask you is: Have you moved?  Id you answer yes, the second question will be: Did you file an AR-11? If your answer is no, therein lies the problem.
Almost all foreign nationals residing in the United States are required by law to notify the U.S. Citizenship & Immigration Services (USCIS) of a change of address within 10 days.  With the exception of A and G visa holders, as well as certain non-immigrants without a visa and in the country for less than 30 days, this notification requirement applies to all foreign nationals regardless of age.
We have seen many cases in which a potential client walks in to our office for a consultation and presents us with a denial letter. The USCIS has denied their application because they failed to respond to a request for evidence which was sent to their last known address. If the applicant has moved without informing the USCIS, they are out of luck; USCIS fulfilled their obligation by sending out their request for evidence (RFE) and they were well within their rights to deny the application since they never received a response.
On the other hand, if you had filled out an AR-11 for all of your pending cases and then the USCIS sent the RFE to your previous address, you could file a motion to reopen the denied case since you fulfilled your obligation of informing the USCIS of your new address.
Even U.S. citizens are subject to this reporting requirement if they have previously submitted a Form I-864, an Affidavit of Support undertaking financial responsibility to support someone who has become a legal permanent resident.
A willful failure to give written notice to the USCIS of a change of address within 10 days of moving to the new address is a misdemeanor. If convicted, you (or parent or legal guardian of an alien under age 14 who is required to give notice) can be fined up to $200 or imprisoned up to 30 days, or both.
Compliance with the requirement to notify the USCIS of an address changes is also a condition of your stay in the United States. Failure to comply could also jeopardize your ability to obtain a future visa or other immigration benefit. You may also be subject to removal from the United States.
The AR-11 form can also be completed and submitted electronically at www.uscis.gov/addresschange.
If you have a pending application with USCIS, you can call the USCIS customer service number (1-800-375-5283), mail in a completed paper Form AR-11, or submit the form online.  If you are submitting the Form AR-11 online, you need to make sure that you complete both steps of the process, when prompted.  There is no charge for this service.
For a person who is serving as a sponsor of an affidavit of support which is still in force, the change of address requirement is met by completing and submitting Form I-865  within 30 days.  This is required even if you are a U.S. citizen.

5. Success Story: Saving our Client from the 10 Year Bar
Recently, we were able to help one of our clients obtain a green card through employment despite the fact that he had been out of lawful status for over a year and did not qualify for adjustment of status under section 245(I).
Our client, Michael, is a native of the Philippines.  He has been working in the United States in H-1B status since 2006.  Michael's H-1B was due to expire in September 2009. His employer filed a timely extension which the USCIS granted until September 2012.
After receiving their extension of stay, Michael and his family took a month-long vacation in the Philippines.  While there, they obtained H-1B and H-4 visas at the U.S. Embassy in Manila valid until 2012. However, when they returned to the United States in January 2010, they were only admitted until May 2011.  The Customs and Border Patrol (CBP) agent at the airport informed Michael that the reason that his I-94 card was stamped only until May 2011 was because that was when his passport expired.
The CBP agent advised Michael and his wife that they needed to renew their passports before applying for another extension of stay.  They followed his advice and got their passports renewed.  However, Michael never discussed the 2011 expiration date on his I-94 with his employer.
Surprisingly, Michael's attorney assured him that he remained in legal status until September 2012, the date on which his H-1B visa expired. Didn't he look at the I-94 expiration date?  In April 2012, he submitted an application for extension of status for Michael, and in what was apparently an oversight, the USCIS granted it until September 2015.
His employer went on to obtain an approval of a PERM application and an I-140 petition on Michael's behalf. When his priority date became current, Michael and his wife submitted applications for adjustment of status.  A few months later, the USCIS issued a Request for Evidence (RFE).  The RFE stated that Michael had fallen out of nonimmigrant status from May 2011 (the date that his I-94 expired) until September 2012 (the date that his employer submitted an application for an extension of stay).  USCIS asked Michael to explain this gap in his status and to submit evidence to demonstrate his eligibility to adjust status in the United States.
Both Michael and his employer were stunned by the RFE and did not know what to do next.  They asked for guidance from their attorney. The attorney advised them that Michael should travel with his wife to the Philippines to apply for immigrant visas.  Fortunately, Michael and his employer decided to seek a second opinion.  If they had followed this course of action, Michael and his wife would have been barred from returning to the U.S. for ten years due to their unlawful presence in the United States.
At this point, Michael scheduled a legal consultation with Raj Iyer. Attorney Iyer explained to Michael the difference between the I-94 issued by the CBP officer and the H-1B visa issued by the U.S. Embassy in Manila.  The expiration date of the I-94, not the visa, determines whether a person is continuing to maintain legal status in the United States. As such, Michael's H-1B status expired on May 2011, the expiration date on his I-94, rather than on September 2012, the date his H-1B visa expired.  Thus, Michael had failed to maintain lawful status for over a year.
Michael hired our law firm to explore whether there was any solution to his problem.
After obtaining Michael's file from the previous attorney and researching the applicable law and regulations, Attorney Iyer responded to the USCIS' RFE. He explained that Michael's failure to remain in lawful status was due to his reliance on faulty legal advice rather than any intent to work without authorization.  To support his argument, Attorney Iyer cited the Code of Federal Regulations, Volume 8, Sections 245.1(b)(6) and (d)(2).  These provisions allow USCIS to exercise its discretion, and grant adjustment of status applications, to persons who fail to maintain continuously lawful immigration status through no fault of their own.
Furthermore, the USCIS made the same error when it approved the 2012 application for an extension of stay. Relying on the government's error, Michael had continued to work for his employer, never suspecting that there was a problem with his immigration status.
Michael and his family anxiously waited to see what the outcome of Attorney Iyer's argument would be.
Then, in December 2013, USCIS granted Michael and his wife's applications for adjustment of status.  Due to Attorney Iyer's research and legal arguments, Michael and his wife are now lawful permanent residents of the United States.

6. Immigration Quiz
7. State Department Visa Bulletin for March 2014
In the March 2014 Visa Bulletin, the family 2A category (spouses and children of permanent residents) remains at September 8, 2013 for the 6th month in a row. The other family-based worldwide categories move incrementally forward.
The dates for persons born in the Philippines inch forward 3 weeks or less.
For persons born in Mexico, the big news is the 2A category, which retrogresses almost 1 1/2 years to April 15, 2012. The 2B category (unmarried adult sons and daughters of permanent residents) remains backed up to May 1, 1993.
The chart below tells the story in more detail:
FAMILY CATEGORIES
| Categories | Worldwide | China (PRC) | Mexico | Philippines |
| --- | --- | --- | --- | --- |
| 1st | 2-1-07 | 2-1-07 | 10-15-93 | 8-15-01 |
| 2A | 9-8-13 | 9-8-13 | 4-15-12 | 9-8-13 |
| 2B | 9-1-06 | 9-1-06 | 5-1-93 | 6-08-03 |
| 3rd | 6-15-03 | 6-15-03 | 6-8-93 | 2-15-93 |
| 4th | 11-8-01 | 11-8-01 | 11-15-96 | 9-01-90 |
The worldwide EB-3 category advances another 3 months to September 1, 2012.  If you are seeking a green card through employment, this is a great time to apply.
On the other hand, Philippines EB-3 also moves forward a mere 2 weeks.
Persons born in India are trapped in a terrible situation that only Congress can solve.  The EB-2 category remains frozen in time due to 7% per-country quotas which should have been eliminated years ago and the EB-3 category only advances by 2 weeks.  Talent knows no borders.
China EB-2 moves forward by 5 weeks.  Talented people from the PRC and their employers in the U.S. are also being negatively affected by these outdated country quotas.
India and China are the two most populous in the world, and supply U.S. companies with an abundance of talent. Immigrants should not be penalized because they were born in countries with large populations.
The chart below tells the story in more detail:
EMPLOYMENT CATEGORIES
| Categories | Worldwide | China (PRC) | India | Mexico | Philippines |
| --- | --- | --- | --- | --- | --- |
| 1st | Current | Current | Current | Current | Current |
| 2nd | Current | 2-15-09 | 11-15-04 | Current | Current |
| 3rd | 9-1-12 | 9-1-12 | 9-15-03 | 9-1-12 | 5-1-07 |
| Unskilled | 9-1-12 | 9-1-12 | 9-15-03 | 9-1-12 | 5-1-07 |
| 4th | Current | Current | Current | Current | Current |
| Religious | Current | Current | Current | Current | Current |
| 5th | Current | Current | Current | Current | Current |
8. Immigration Government Processing Times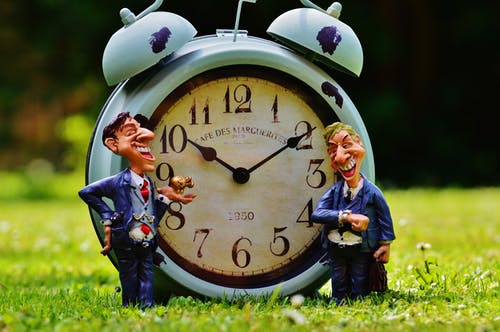 We link to the most recent immigration waiting times for each of the four USCIS Service Centers, the National Benefits Center and the Administrative Appeals Office. We also link to the processing times of all of the 83 USCIS District Offices and Sub-offices. We link to the Labor Department's page entitled "Processing dates for labor certification applications". Finally, we link to the State Department's "Visa Wait Times" page.
9. DOS Website: We're Off to See the Visa Wizard!
The State Department has made numerous changes to its website, and these changes can be a great help to intending visitors, students and workers from other countries.
One example is the "Visa Wizard".  The Visa Wizard is a guide to help foreign-born persons understand which visa category might be right for them.  Although the Visa Wizard does not currently list every type of visa, it does list most of the common-used visas.
Let's take the Visa Wizard on a test drive, shall we?
First, the Visa Wizard asks you which country issued your passport.  I enter "India".
The next question asks you to list the primary purpose of your travel.  There is a drop-down menu with the following five choices: (1) Tourism or Visit; (2) Business or Employment; (3) Study or Exchange; (4) Traveling Through the U.S. to Another Country; and (5) Immigrate. I choose "Business or Employment".
As soon as I do, another question with six possible answers appears: "What will you be doing in the U.S.?"  I check the box stating that "I am coming for temporary employment in the U.S."
Immediately, the next question pops up: "What kind of work?"  I check "Working for a U.S. employer".
Then I am asked to select the type of employment that I plan to engage in.  I check "A professional with specialized knowledge or skills planning to work in a specialty occupation."
At last the cross-examination is over, and my only option is to click a blue box entitled "Find a Visa".
I click the blue box, and voila!, I receive the following message:
"Some university educated and skilled professionals in specialized fields may qualify for a Temporary Employment Visa (H-1B) to travel to the U.S. to work in a specialty occupation.
Examples of travel on this visa
Skilled labor in fields such as technology and business
Fashion model who has national or international acclaim"
Now, I have a few choices, the most obvious being to click the multi-colored box below which says "Learn More: H-1B".  Of course, I can also click any of the links under "Related Visa Categories" which are "Visas for Temporary Employment in the U.S." followed by "L", "O", "P" and "Q".  The other option is to click "Employment Based Immigrant Visas".  But since I am feeling adventurous, I click on the box to the far right of the page entitled "See All Visa Categories".
TMI! I hurriedly hit the back button, but it takes me back to the very beginning of the Visa Wizard.  Rats!
So, I go through the whole exercise a second time, and this time I click on "Learn More: H-1B".  This brings me to the "Temporary Worker Visas" page which briefly discusses H-1B, L, O, P and Q visas.  Information about each type of visa is limited. Most of the information, understandably, focuses on the State Department's requirements for applying for a visa abroad.
And herein lies the problem.  While I like the idea behind the Visa Wizard, it is of limited value.  Just as the Wizard of Oz gave the Scarecrow a diploma when what he needed was a brain, the Visa Wizard gives foreign-born professionals only a small slice of the pie.
To get an H-1B visa, an employer must first obtain the approval of a Labor Condition Application (LCA) from the DOL.  The Visa Wizard simply provides a link to the DOL website.  After all, such things as prevailing wage determinations, posting requirements and the like are not DOS issues.  After the LCA is approved, the employer must file an H-1B petition with the USCIS.  And all the complications associated with H-1B petitions (credentials evaluations, cap-exemptions, portability, etc.) are knots which must be unraveled by the USCIS, and hence, the Visa Wizard links to the USCIS website.  It may be understandable why this is done, but it does not provide readers with a complete picture of the H-1B visa process.
Maybe one day far, far away in the Emerald City, the DOL, the USCIS and the DOS will all collaborate on an Immigration Wizard website.
Only then will foreign-born professionals be able to follow the Yellow Brick Road.

10. Winner of our February 2014 Immigration Trivia Quiz!
Quiz Removed
Below is the message we received from the winner:
"Hello,
I'd like to submit answers for your quiz. Here are the answers that I came up with, which I mainly did by searching around the Web.
Top Left:
Ricky Dene Gervais. Originally from Great Britain
Work includes: The Office, and Extras.
Top right:
Aasif Mandvi. Originally from India
Work includes: Disgraced, Oklahoma, Homebody/Kabul
Bottom left:
Daniel Tosh. Originally from Germany.
Work includes: Comedy Central's Tosh 0; Happy Thoughts; and Brickleberry.
Bottom right:
Jim Carrey. Originally from Canada.
Work include: Dumb and Dumber; Bruce Almighty; and the Mask.
About me:
My name is Abdulbaset, originally from Palestine. I came to the US in 1986 and I currently work as an educational manager in Princeton, New Jersey. I am still in the process of getting my citizenship and I can use some help. I have been a subscriber to this newsletter for about 6 years.
Thank you very much.
Best regards."
Congratulations, Abdulbaset! I  look forward to helping you!
Carl Shusterman
Certified Specialist in Immigration Law, State Bar of California
Former Immigration and Naturalization Service (INS) Attorney (1976-82)
Served as Member of AILA Board of Governors (1988-97)
Law Offices of Carl Shusterman, 600 Wilshire Blvd., Suite 1550
Los Angeles, CA 90017, Phone: (213) 623-4592 x0, Fax: (213) 623-3720
"You thought the Super Bowl was a blow out? Wait until November 2016 if immigration reform is still hanging out there.""
– Representative Luis Gutierrez
Newsletter US Immigration Update March 2014 – Quick Links
About Us
Back Issues of Our Newsletter
Citizenship
Client Testimonials
Forms Download
Green Cards
Job Search
PERM
Processing Times
Schedule a Legal Consultation
Subscribe to Our Newsletter
Success Stories
Temporary Visas
Visa Bulletin
March 3, 2014
Disclaimer: This newsletter is not intended to establish an attorney-client relationship. All information contained in this newsletter is generalized. Any reliance on information contained herein is taken at your own risk.