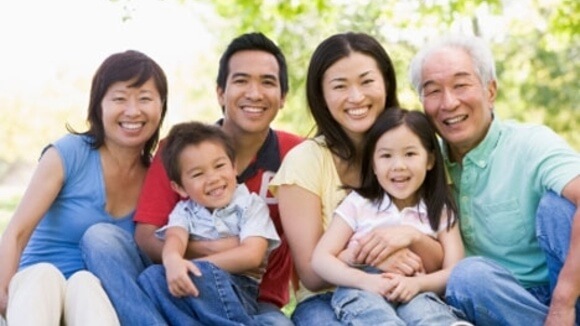 Under U.S. immigration laws, immediate relatives include:
• Spouses of U.S. citizens (IR-1);
• Unmarried children under 21 years old of U.S. citizens (IR-2);
• Orphans adopted abroad by U.S. citizens (IR-3);
• Orphan to be adopted in the United States by U.S. citizens (IR-4); and
• Parents of U.S. citizens who are at least 21 years old.
Immediate relatives are permitted to get green cards without any quota restrictions. As a practical matter, most immediate relatives are able to become permanent residents within 12 months.
The U.S. citizen must petition for each immediate relative individually.  For instance, if a U.S. citizen woman marries a man with 2 young children, she must submit 3 separate I-130 visa petitions to the USCIS, one for her spouse and one for each of her step-children.  Each of these beneficiaries is required to submit a separate application for a green card.
If the marriage on which the immediate relative relationship is based is less than 2 years old, the spouse and children (if any) will receive 2-year green cards.
Client Reviews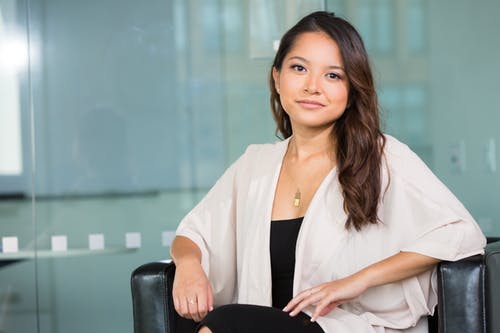 Legal Guru in All Things Immigration
"Mr. Shusterman and his law firm have represented my family and me very successfully. He is not only a legal guru in all things immigration but even more so he is an exceptional human being because he empathizes with his clients and cares that justice is done."
- Maria Davari Knapp, Chicago, Illinois
Read More Reviews
Zoom Consultations Available!
Green Cards for Immediate Relatives FAQ
What is the benefit of being an immediate relative of a U.S. citizen?

You can be sponsored for a green card by your U.S. citizen relative, and there are no numerical quotas.

The numerical limit for other family-based categories is 226,000 green cards annually. The waiting times range from a relatively short period of time to over 20 years for non-immediate relatives to get green cards.




Who qualifies as an immediate relative?

You are an immediate relative if you are: The spouse of a U.S. citizen; The unmarried child under 21 years of age of a U.S. citizen; or The parent of a U.S. citizen if the U.S. citizen is at least 21 years of age.




If I am an immediate relative, and have overstayed my status in the U.S., am I still eligible to adjust my status to green card holder without having to leave the U.S.?

Yes, as long as you entered the U.S. lawfully, you can apply for adjustment of status no matter how long you have overstayed your temporary status in the U.S.

If I am an immediate relative, and entered the U.S. unlawfully, can I adjust my status in the U.S.?

Probably not unless you qualify under Section 245i of the Immigration and Nationality Act.

Your relative can submit an I-130 visa petition to sponsor you for a green card. However, you will have to go abroad and apply for a green card at a U.S. Embassy or Consulate.

Depending on how much unlawful presence you have in the U.S., you may need to apply for an I-601A unlawful presence waiver before leaving the U.S.


No Derivative Beneficiaries for Immediate Relatives

When a U.S. citizen sponsors a parent, spouse or child, these immediate relatives are not permitted to bring other family members along with them.

For example, let's say that an adult green card holder naturalizes and wants to sponsor his parents for green cards.  They are immediate relatives, so they can immigrate relatively quickly to the U.S.

But can they bring them their 15-year-old daughter along with them?  The answer is no.  The parents are the principal beneficiaries, and their daughter cannot qualify as a derivative beneficiary since her parents are immigrating as immediate relatives.

Instead, her U.S. citizen brother could sponsor her as his sister, but she would have to wait abroad for many years in order to obtain a green card.

In such cases, it would preferable for the parents to immigrate under one of the employment-based or family-based preference categories listed in the monthly State Department Visa Bulletin.   Using this strategy, their daughter would be able to immigrate together with them as a derivative beneficiary.

Getting a Green Card Inside the US

The process an immigrant will go through to receive a green card entails filing Form I-485 at the same time their US citizen petitioner files Form I-130. Alternatively, an applicant can submit Form I-485 at any point after their petitioner files Form I-130, as long as the I-130 is either pending or approved.

As long as the immediate relative entered the United States in a lawful manner, he is permitted to adjust status in the U.S. even if he overstayed his visa or worked in the U.S. without authorization.  He does not need to apply for a waiver to do so.

Getting a Green Card Outside the US

If the immediate relative is outside the US, he is eligible to become a permanent resident through consular processing. Consular processing occurs when the Department of State schedules an immigrant visa interview after the USCIS has approved the I-130 petition. The immediate relative becomes a permanent resident when they are admitted to the US.

The Department of State notifies applicants when they are able to apply for an immigration visa. However if the application for an immigrant visa is not submitted within the time period of one year following the notice from the Department of State, the petition may be terminated.

Green Cards for Immediate Relatives Links
Decades of Immigration Experience Working for You
What Can We Help You With - Videos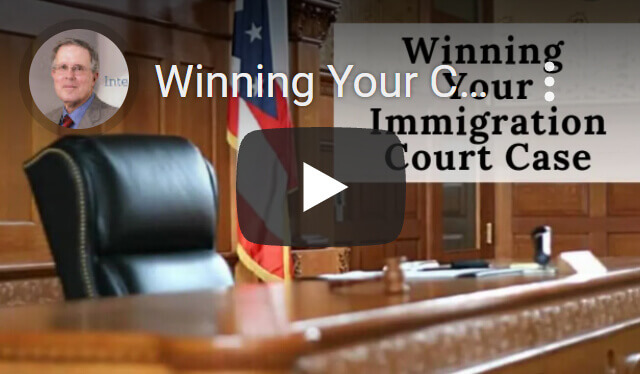 Winning Your Case in Immigration Court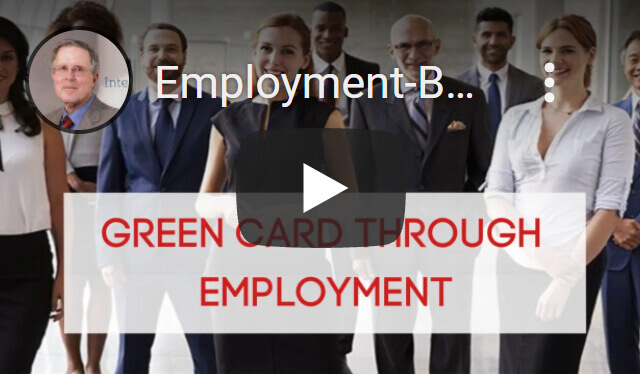 Green Cards through Employment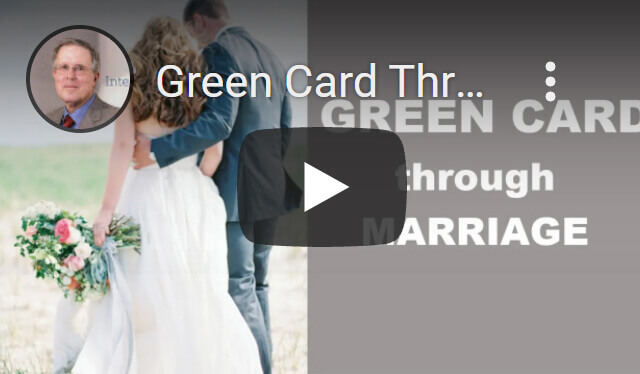 Green Card through Marriage
---
Carl Shusterman
Carl Shusterman served as an INS Trial Attorney (1976-82) before opening a firm specializing exclusively in US immigration law. He is a Certified Specialist in Immigration Law who has testified as an expert witness before the US Senate Immigration Subcommittee. Carl was featured in the February 2018 edition of SuperLawyers Magazine.
---