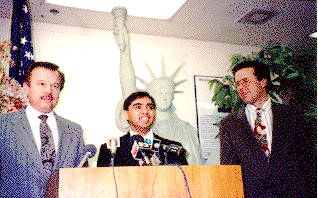 In this video, Immigration Attorney Carl Shusterman (Former INS Attorney 1976-82) explains how a 14-year-old "illegal alien" from El Salvador beat deportation, gained permission to remain in the U.S. through suspension of deportation, and is now a distinguished university professor.
Miguel Perez was smuggled over the border at the age of 14 by his mother in order to save him from becoming a victim of the violence in the war in El Salvador. They were both arrested by the Border Patrol and placed in detention.
Although they were released on bond, Miguel's mother died of a heart attack a few weeks later, leaving Miguel an orphan.
Despite not knowing a word of English when he arrived in the US, Miguel studied hard and excelled in school.
However, his request for asylum was rejected by both the Immigration Judge and the Board of Immigration Appeals. Miguel packed his bags, and prepared to return to El Salvador. His friends urged him to visit his Congressman and ask for help. The Congressman referred Miguel to Attorney Carl Shusterman.
Client Reviews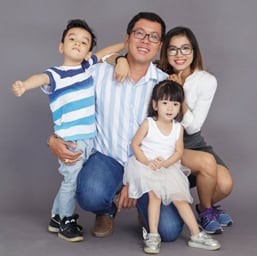 Professional and Knowledgeable Law Firm
"I've had a decade of experience with Mr. Shusterman's law firm. I used them for my immigration needs from H1 to citizenship. It is safe to say this is one of the most competent, professional and knowledgeable law firms. If there is a firm that can handle any possible immigration case routine or otherwise; then this is it."
- D. Chen, Phoenix, Arizona
Read More Reviews
Zoom Consultations Available!
We immediately appealed to the U.S. Court of Appeals for the Ninth Circuit. We also telephoned the Los Angeles Times which featured a front-page story about Miguel the very next day.
In the end, the case was remanded to another Immigration Judge. We reached a deal with the government, and we both asked the Judge to grant Miguel a green card through "suspension of deportation". The Judge was delighted to grant our request.
Today, Miguel is a distinguished Professor of Health Sciences at a University in California.