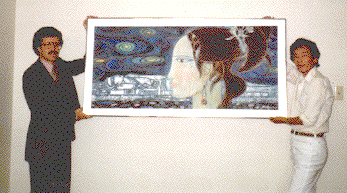 Attorney Carl Shusterman and Chinese Artist Shao-Kuang Ting
Shao-Kuang Ting, the noted Chinese artist, presents his painting "Lost Love" to his attorney Carl Shusterman after receiving the right to reside legally in the US.
A native of the Peoples Republic of China, Ting was granted a single-entry visa to visit his mother in the US in the early 1980s. Mother and son were separated during the Communist Revolution of 1949.
While in the US, Ting's American friends asked him to accompany them on a day trip to Tijuana, Mexico. Ting was afraid to do so, informing them that he had a "single-entry" visa, and that if he left the country, he would not be allowed to re-enter the United States.
His friends, knowing nothing about immigration laws and procedures, assured him that this would not be an issue. They told him that they would ask a Border Patrol officer about this before leaving the U.S.
However, Ting fell asleep in the back seat of the car. His friends, not wanting to wake him up, and believing that he was worried about nothing, simply kept driving until they arrived in Tijuana.
When they attempted to cross the border back into the US, INS officials refused to allow Ting to re-enter the country since his visa only permitted him to enter the country once.
Client Reviews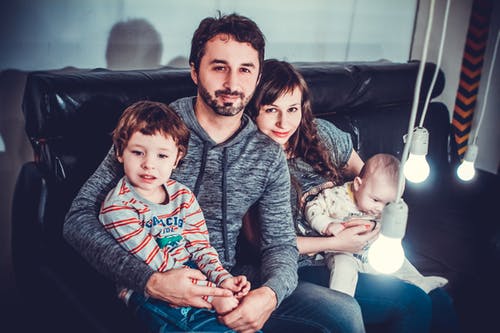 Life Saver
"After wasting thousands of dollars on other lawyers, Mr. Shusterman was life saver. I recommend him hands down!"
- Mukta Mohan, Buffalo, New York
Read More Reviews
Zoom Consultations Available!
He was forced to remain in Tijuana by himself.
Ting's friends drove back to Los Angeles where they contacted Congressman John Rousselot for help. The Congressman contacted immigration attorney Carl Shusterman who agreed to meet with Ting's friend.
Attorney Shusterman came up with a novel remedy to try to get the Chinese artist back into the United States.
Arguing that the "Chinese Picasso" was being denied entry into the US, Shusterman persuaded the INS District Director in Los Angeles to issue a "parole" which allowed his client to reenter the US.
When the INS District Director in San Diego inexplicably refused to honor the parole document, Attorney Shusterman arranged for Mr. Ting to board a flight from Tijuana to Los Angeles where he was admitted at LAX.
Later, Attorney Shusterman successfully fought to get Shao-Kuang Ting permanent residence in the US.
Mr. Ting was so grateful that he referred a number of other artists from the "Yunan School" to Mr. Shusterman who succeeded in obtaining green cards for each of them. Years later, Attorney Shusterman helped Shao-Kuang Ting obtain US citizenship.
Even today, over 25 years later, posters and paintings from Shao-Kuang Ting and other Yunan School artists adorn the walls of the Law Offices of Carl Shusterman. For more pictures of Attorney Shusterman with his clients, please see our photo gallery.
Read more of our Immigration Success Stories.
More About Chinese Artist Shao-Kuang Ting
Decades of Immigration Experience Working for You
What Can We Help You With - Videos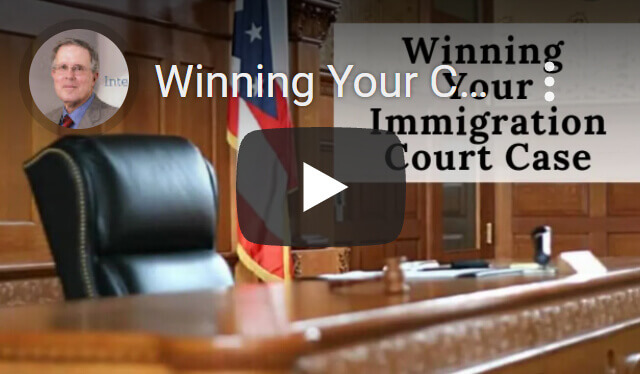 Winning Your Case in Immigration Court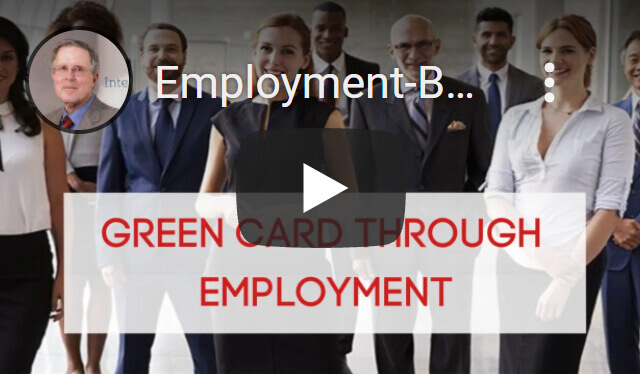 Green Cards through Employment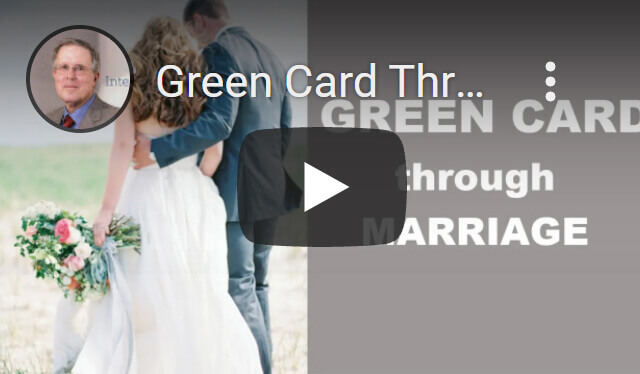 Green Card through Marriage
---
Carl Shusterman
Carl Shusterman served as an INS Trial Attorney (1976-82) before opening a firm specializing exclusively in US immigration law. He is a Certified Specialist in Immigration Law who has testified as an expert witness before the US Senate Immigration Subcommittee. Carl was featured in the February 2018 edition of SuperLawyers Magazine.
---