Volume Ten, Number Seven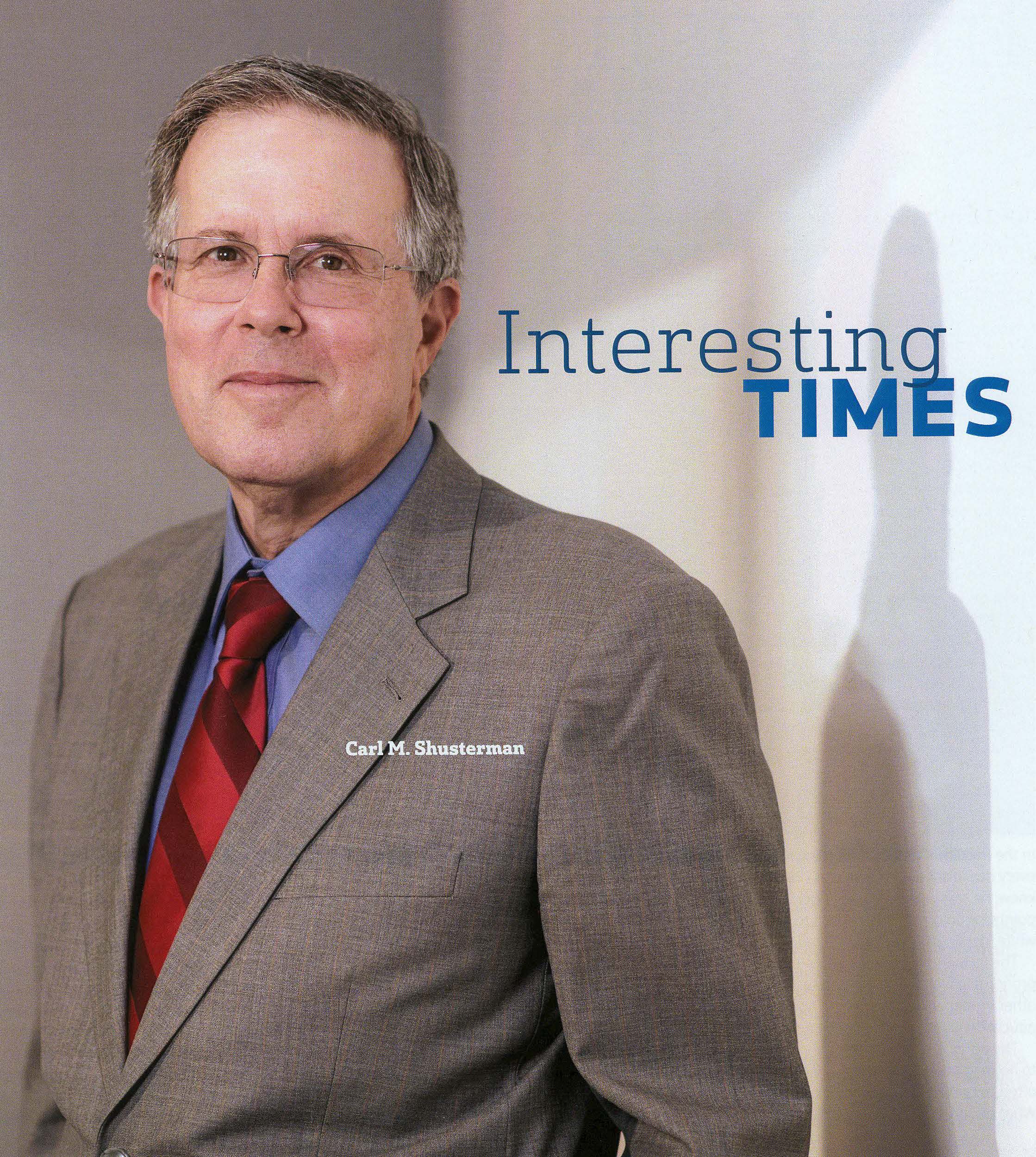 SHUSTERMAN'S IMMIGRATION UPDATE is the Web's most popular e-mail newsletter regarding U.S. immigration laws and procedures with over 40,000 subscribers located in more than 150 countries. It is written by a former INS Trial Attorney (1976-82) with over 30 years of experience practicing immigration law.
Published by the Law Offices of Carl Shusterman, 600 Wilshire Blvd, Suite 1550, Los Angeles, California, 90017. Phone: (213) 623-4592 x0.
Subscribe to our E-Mail Newsletter, join the conversation on our Immigration Facebook Page, follow our Blog Posts and subscribe to our "How-To" Immigration Videos.
Client Reviews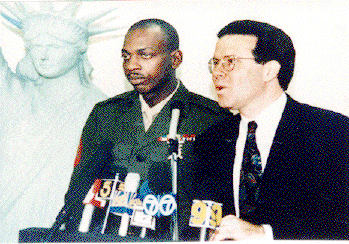 Know Their Job Well And Perform It Flawlessly
"Don't do the mistake we did and try to save few bucks going with nonprofessionals and sole practitioners! It will end up not only costing you much more in the long run, but also putting your status in jeopardy which can have a priceless impact. It is one of the most important steps in your life."
- Sgt. Danny Lightfoot, Los Angeles, California
Read More Reviews
Zoom Consultations Available!
Newsletter US Immigration Update July 2005
TABLE OF CONTENTS:
NEWS FLASHES:
Backlog Reduction Centers– Tens of thousands of cases still need to be inputted into the system. DOL asks that you NOT submit inquiries on these cases as it does not have the capacity to check them all. However, if you need confirmation of a filing to extend an H-1B beyond the sixth year, the Centers are accepting those inquiries. The e-mail addresses for these types of queries are h1b7yr@phi.dflc.us (for Philadelphia) or h1b7yr@dal.dflc.us (for Dallas). DOL will send you a screen shot, which USCIS has agreed to accept as evidence.If you receive a letter from a Backlog Reduction Center indicating that your case was closed for failure to respond to a 45-day letter, and that letter is in error either because (a) you did indeed respond or (b) you never received the letter, you should send a response asking that the case be reopened, specifying the reason the closure is erroneous and enclosing documentation if available.
Biometric Passports– The requirement that persons entering the U.S. from the 27 countries which participate in Visa Waiver Program (VWP) possess biometric passports in order to enter the U.S. has been postponed for still another year. In 2002, the deadline was extended from October 2003 to October 2004. Then, the deadline was extended one "last" time to October 26, 2005. Now, DHS Secretary Michael Chertoff has extended the deadline to October 2006. European nations have complained about cost and privacy concerns, and have pointed out, as we did in our August 2004 newsletter, that U.S. passports are not biometric. Instead of requiring biometric passports, the DHS memo merely requires that passports from VWP countries have digital photos. Most experts believe that a digital photo is insufficient. Former DHS Inspector General Clark Kent Ervin explains that "you need biometric information, something to biometrically confirm the person is who she says she is – fingerprints, iris scans, something."
Business Immigration Newsletter– Periodically, the American Immigration Lawyers Association (AILA) publishes "Connect!" a newsletter devoted to business-related immigration developments.
CIS – New Acting Director – Now that CIS Commissioner Aguirre has resigned to become Ambassador to Spain, the Acting Director of the CIS is Michael Petrucelli. Starting July 25, the New Acting Director will be former AILA attorney, and currently the General Counsel of the CIS, Robert Divine.
Happy Birthday, America!– Today, on July 4, 2005, we celebrate our Declaration of Independence. For over 200 years, we have been a Nation of Immigrants. In today's edition of the Tucson Citizen, I was interviewed for a story entitled "10M Illegal immigrants in U.S.: Push is on for faster legal immigration – Some wait 22 years for permission to live in U.S." Many Americans do not realize that today's immigration laws are harsher than those which enabled our parents and grandparents to become U.S. citizens. Today, it is not uncommon for one spouse to be a lawful permanent resident, the children U.S. citizens, but the other spouse to be undocumented or illegal. Deporting the undocumented parent imposes a hardship on the entire family, and on our country. Let's all ponder whether our immigration laws should be changed in such a way that family members are not separated from each other.
I-9– On June 21, the CIS issued a revised I-9 form. The new form changes references to the INS and the DOJ to CIS and DHS. In addition, the new form allows the job applicants to declare that they are "nationals" of the United States. Ironically, a false claim to be a U.S. national does not trigger the lifetime bar to permanent residence that a false claim to citizenship does. The new I-9 form from
L-1 Visas– On June 23, the CIS announced that it had implemented the L-1 Visa Reform Act of 2004. We link to the press release from our "L-1" visa page at https://www.shusterman.com/l1intracompanymanagersexecutives.html under "related pages".
Ombudsman's Report– On June 30, the CIS Ombudsman presented his 2nd Annual Report to Congress. The report advocates a program whereby the CIS would decide applications for adjustment of status in 90 days or less, making the issuance of EADs and Advance Paroles unnecessary, thereby dramatically increasing the efficiency of the agency.
PERM – Problems continue to plague the Department of Labor's PERM program. The American Immigration Lawyers Association (AILA) posted the following DOL request on their web site on July 1st: "Unfortunately, we have not had all issues fixed on the technology side, but we are in the process of doing so now. We will notify you when the changes are implemented. Please advise your members to be patient and not re-submit their applications."
Physicians – When a physician obtains a J waiver through an Interested Governmental Agency (IGA) to work in a medically-underserved area, the law provides that he is exempted from the H-1B cap. Is he still exempt from the cap if he changes employment to a non-underserved area once he has satisfied the three-year requirement? This question was answered in the affirmative by CIS' Efren Hernandez at the AILA Conference in Salt Lake City in June.
USCIS Today– The CIS has launched an informative e-mail newsletter. The first issue was posted online earlier this month.
Washington Update– Periodically, the American Immigration Lawyers Association (AILA) publishes its "Washington Update" which brings readers the most up-to-date news about legislation, regulations, congressional hearings and other immigration-related developments from inside the Beltway.
1. Disaster Hits the EB-3 Category; Could EB-2 Be Next?
Absent Congressional action, employment-based (EB) immigration to the U.S. is flirting with disaster.
Almost 30 years ago, when I became an immigration attorney, there were only two EB categories, the 3rd (professional) and the 6th (nonprofessional) preference categories. For some countries, the 3rd preference category was backlogged over a dozen years. The trick then was to switch professionals from the 3rd category into the less-backlogged 6th category. This enabled hundreds of our clients to obtain green cards in 90 days or less.
The big change came with the passage of the Immigration Act of 1990. The number of EB categories expanded from two to five (EB-1 Priority Workers, EB-2 Advanced Degreed Professionals, EB-3 Professionals and Other Workers, EB-4 Special Immigrants and EB-5 Investors). The number of persons who could immigrate under the EB categories more than doubled from 54,000 to 140,000 annually.
The new system contained one major flaw. If less than 140,000 EB workers and their spouses and children obtained permanent residence in a fiscal year (October 1 – September 30), the numbers were lost forever, and backlogs developed in future years.
This was not a problem in the early 1990s as the INS processed most applications for adjustment of status in 90 days or less. Since most EB applicants are already working in the U.S. in temporary working status, most of the processing is done stateside by the INS.
However, with the passage of section 245(i) in 1994, the birth of the World Wide Web in 1995 and the subsequent dotcom explosion, the H-1B cap was raised from 65,000 to 115,000 and again to 195,000. Hundreds of thousands of computer professionals as well as business professionals, healthcare professionals, teachers, scientists, engineers and accountants all applied for permanent residence.
INS could not keep up with the ever-increasing demand for green cards, and multi-year backlogs developed in the EB-3, EB-2 and even the EB-1 category. In 2000, former President Clinton signed the American Competitiveness in the 21st Century Act (AC-21) which, among other things, allowed over a quarter of a million "lost" EB adjustment applications to be "recaptured".
AC-21 saved EB immigration, especially after September 11, 2001 when INS processing of EB adjustment applications ground to a virtual halt. The combination of AC-21 and the INS slowdown in application processing had a strange, but predictable, effect on the State Department's monthly Visa Bulletin. Since so few EB green cards were issued by the INS in 2001-2003 despite hundreds of thousands of additional numbers provided by AC-21, all of the EB categories became "current". As more and more labor certifications and I-140 visa petitions were approved, INS was deluged with hundreds of thousands of EB adjustment applications, most of which remained unadjudicated at Service Centers.
In 2004, the number of approvals increased dramatically. This resulted in a three-year "retrogression" in the EB-3 category for persons born in India, China and the Philippines on January 1, 2005.
In early 2005, the CIS approved over 20,000 EB adjustments monthly. This number increased to 30,000 per month in the spring. As a result the EB-3 category ran out of numbers and became "unavailable" starting on July 1, 2005, not just for some persons, but for everyone. This means that if you are in the EB-3 category, you can not apply for permanent residence until October 1st at the earliest. If your EB-3 adjustment application is currently pending, you will not be receiving your green card this summer.
What happens to the EB-3 category on October 1st, the beginning of the new fiscal year? This is anybody's guess, but we do know that all of the green cards "recaptured" by AC-21 have already been used up. Just as the H-1B cap fell from 195,000 to 65,000 last October, the total number of EB green cards will fall from 249,000 this fiscal year to 140,000 in the coming fiscal year. And just like the 20,000 extra H-1B visas which were added by Congress this year (which are only available to persons with advanced degrees from U.S. universities), Congress added 50,000 extra green cards (which are only available to persons in the Schedule A category – registered nurses, physical therapists and persons of exceptional ability). We believe that these extra visas will be used over a period of three years. In all probability, persons in the EB-3 category will face multi-year retrogressions. This means that only people with extremely old EB-3 priority dates will be able to adjust their status.
Since the CIS can no longer approve EB-3 adjustment applications, Service Centers have turned their attention to processing adjustment applications in the EB-2 category (persons of exceptional ability or those whose jobs require advanced degrees). The predictable result will be that the EB-2 category, at least for persons born in India and China, will soon retrogress, possibly as early as August 1st. We will know for sure when the August Visa Bulletin is released in mid-July.
If you are in the EB-2 category, what is the best strategy for you to pursue? If your labor certification or PERM application has been approved, be sure to submit your I-140/I-485 before August 1st. Of course, only a few PERM applications have been approved. And chances are that your labor certification ("LC") is one of the hundreds of thousands pending in one of the DOL Backlog Reduction Centers. However, what seems like a curse may turn out to be a blessing.
If your LC has been pending for over one year, and you are in H-1B status, you are eligible to obtain H-1B extensions even after your 6th year. If you are a professional in a nonimmigrant status for which there is a maximum duration, consider changing your status to H-1B while there are still H-1B numbers available. If you are a physician, you have may have another alternative. If you are a primary care physician who is employed in a medically-underserved area, you may choose to submit a National Interest Waiver and an I-485 simultaneously.
Also, if you are a person of extraordinary ability, are an outstanding professor or researcher or are a multinational executive or manager, submit your I-140/I-485 under EB-1. We don't expect the EB-1 category to retrogress any time soon.
Other alternatives include the visa lottery, the investor and religious worker categories and, of course, family-based immigration, particularly if your relative is a spouse who is a citizen of the United States.
We can promise you one thing: Qualifying for permanent residence under the EB categories will be much more complex in the future than it has been in the past. This may be a good time to strategize with your immigration attorney.
2. Immigration Government Processing Times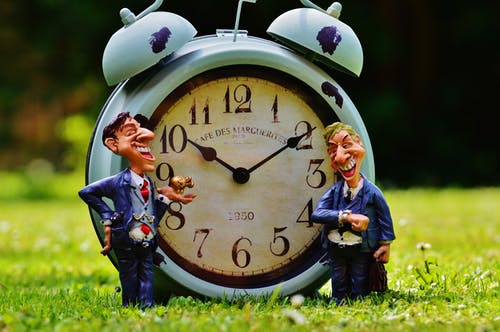 We link to the most recent immigration waiting times for each of the four USCIS Service Centers, the National Benefits Center and the Administrative Appeals Office. We also link to the processing times of all of the 83 USCIS District Offices and Sub-offices. We link to the Labor Department's page entitled "Processing dates for labor certification applications". Finally, we link to the State Department's "Visa Wait Times" page.
3. Nurses: How to Apply for an RN Residing in the U.S.
Over the past two months, over 2,500 additional persons have subscribed to our newsletter, and at least 500 of our new subscribers have commented that they would like us to update them regarding the procedure for immigration of RNs to the U.S. This is probably because President Bush signed legislation on May 11 providing for the "recapture" of 50,000 green cards for persons in Schedule A occupations (RNs, PTs and persons of exceptional ability).
THE RETROGRESSION IS OVER!
This month, we will describe the ever-changing process of applying for permanent residence for RNs residing in the U.S. Next month, we will discuss the process of immigrating RNs residing abroad.
It is essential, unless the nurse qualifies under section 245(i), that she enters the U.S. in a lawful nonimmigrant status.
It is also required that she either be in lawful nonimmigrant status when she applies for adjustment of status, or under section 245(k), has not accumulated 180 days or more of unlawful employment or failed to maintain status for this period of time.
Registered nurses are Schedule A (a shortage occupation) and are exempt from having to process their applications through the U.S. Department of Labor (DOL). CNAs and LVNs (aka LPNs) are not Schedule A.
Only RNs (A) who are in possession of a full and unrestricted license in the state of intended employment; (B) who have passed the predictor exam given by the Commission on Graduates of Foreign Nursing Schools (CGFNS); or (C) who have passed the NCLEX-RN licensure exam (but do not have a license because they lack a Social Security number) may be petitioned by a U.S. employer for permanent residence.
The U.S. employer must post a notice at the location where the RN will work stating that they are petitioning RN(s) for permanent residence. The notice must include both the job description and the rate of pay. A range of pay is acceptable as long as the RN will be paid at least the bottom of the pay range. The notice must be posted in a conspicuous place for a minimum of 10 business days if the employer's RNs are not unionized. Otherwise, the notice need not be posted, but must be submitted to the nurse's bargaining representative. Do not forget to sign and date the notice. The date of signing should be at least 10 days AFTER the notice was originally posted.
The notice must state that any person may provide evidence bearing on the filing of any application for permanent residence to the appropriate Certifying Officer (CO) of the DOL and must provide the CO's address. According to a CIS memorandum dated June 15, 2005, and posted on our web site at
this same information must be provided to the Director of the CIS Service Center where the I-140/I-485 is filed. We do not see this requirement in the regulations, but unless the CIS amends this memo, you may want to provide this information as well.
The memo provides that if you post a faulty notice, the CIS will send you a Request for Evidence (RFE) with an opportunity to correct your mistake rather than the more-ominous Notice of Intent to Deny (NOID). It is unclear whether the CIS intends to apply this policy to petitions received on or after March 28. We certainly hope that they do.
Do not forget that under the new PERM requirements, the employer must not only pay 100% of the prevailing wage to the RN, but must fax a Prevailing Wage Request Form to the State Workforce Agency (SWA) in the state of intended employment.We have learned by experience that the turnaround time for obtaining a Prevailing Wage Determination varies widely, from 24 hours for Connecticut to 7-8 weeks for California. Also, some states have an easier time classifying a beginning RN at Wage Level I (entry level) than do others.
When may an employer submit an I-140 petition to the appropriate CIS Service Center? Immediately after the posting or only after 30 days? The regulations seem to support the former interpretation, but since there is some ambiguity, we are following the "better safe than sorry" approach until we receive some definitive guidance from the CIS.
The petition must include all the information required by the regulations including evidence of the employer's ability to pay the nurse. The employer's brochure or a letter from the HR Director will not suffice. However, if the employer has at least 100 employees, a detailed letter from the CFO will.
The RN should submit an application for adjustment of status (I-485), a work permit (I-765), and a travel permit (I-131) simultaneously with the employer's immigrant visa petition (I-140). Don't forget to include the proper government filing fees, photos, etc.
If the RN is married and has children (under 21 years of age and unmarried) born abroad, these family members, if they are residing in the U.S. and are eligible for adjustment of status, should submit their I-485s/765s/131s at the same time as the RN.
When must the Healthcare ("VisaScreen") Certificate be submitted? If the RN already has a VisaScreen Certificate when you petition for her, include it as an attachment to the I-485, but if she does not, submit the I-485 anyway. The CIS will send an RFE requesting the VisaScreen before adjudicating the application. Which RNs are exempt from the VisaScreen requirement? None. From the English requirement? RNs who received their nursing education in the U.S., the United Kingdom, Ireland, Australia, New Zealand and Canada (except Quebec). The Test of Spoken English (TSE) has been the downfall of many a poor nurse. Our advice: Take the IELTS instead.
Finally, if the RN's I-485 is denied, think section 245(k)!
All of the above information and more is available on our "Nurse" page at
https://www.shusterman.com/nurseimmigrationguide.html
NEXT MONTH: How to obtain permanent residence for RNs residing outside the U.S.

4. Success Story: Returning to the U.S. After Deportation
Mr. D, a citizen of the Philippines, received some very poor advice from a so-called "immigration expert". Having entered the United States as a crewman, Mr. D married his long-time girlfriend who had recently become an American citizen. The "expert" informed him that it was perfectly legal for him to apply for adjustment of status on the basis of his marriage. In doing so, however, Mr. D. was in fact violating the terms of the law, which does not permit crewmen to adjust their status to permanent residents. He and his new bride went off on their honeymoon completely unaware of this.
On a train and returning to Minneapolis from their honeymoon in the Pacific Northwest, Mr. D was randomly inspected by a Border Patrol agent, who subsequently detained him based on his illegal presence in the United States. Mr. D was removed to the Philippines, and barred from obtaining an immigrant visa to the U.S. for ten years unless he obtained advanced permission from the Immigration Service to return earlier.
After his wife received an approval of the I-130 Alien Relative Petition, the couple retained an attorney to prepare Form I-212, Permission to Reenter the United States after Removal. To Mr. D's dismay, however, this request was denied by the Nebraska Service Center. Despite his marriage to an American citizen, Mr. D now found himself stuck in the Philippines unable to rejoin his wife in the U.S. for ten years!
Mr. D. retained our law firm to prepare an appeal on his behalf. Upon reviewing the case, we noticed that Mr. D's prior counsel had failed to make a very strong case for his I-212 waiver. In fact, he had almost completely neglected to address the eight crucial factors commonly considered by the Immigration Service in determining an alien's application for permission to reapply to the U.S. after removal. Among these factors are the applicant's moral character, his family responsibilities, the reason that he was originally deported and the hardships to him and to his U.S. citizen or permanent resident relative(s). It was in addressing these factors that we hoped to achieve a successful result.
We first presented substantial evidence demonstrating that Mr. D's marriage to his U.S. citizen wife was genuine and not based on false pretenses, which included a heart-wrenching affidavit from his wife and close family friends, heaps of romantic correspondence between the couple and evidence of heavy international phone traffic between them. Next, we argued that Mr. D possessed good moral character, had no prior arrests and was not a repeat violator of the immigration laws; rather, he had relied in good faith on the erroneous advice of his "expert" acquaintance in violating his nonimmigrant status in the first place. We presented substantial evidence of the dangers inherent to the region of the Philippines where Mr. D resided, as it continues to be wracked by terrorism and guerilla war. Finally, and most importantly, we pointed out the hardship the denial of Mr. D's application was causing to his wife, who had to support a chronically ill mother and two sisters without the possibility of receiving any significant financial and emotional support from her husband for the next ten years.
CIS' Administrative Appeals Office (AAO) agreed with our argument and approved Mr. D's waiver. He is now permitted to obtain an immigrant visa and to legally rejoin his wife in the United States.
Read more of our Immigration Success Stories.
5. Immigration Trivia Quiz:
6. Litigation: Summaries of Some of Our Pending Cases
In the 1976 movie "Network", a TV newsman encourages his viewers to shout, "I'm mad as hell, and I'm not taking it anymore!"
When we read decisions of the Immigration Service or the Board of Immigration Appeals which violate the law, we get "mad as hell" and we do not hesitate to challenge them in Federal Court. We have written about various cases which we have won in Federal Court in this newsletter.
Our attorneys Elif Keles and Amy Prokop each represent a number of persons in Federal Court. For information regarding Ms. Keles and Ms. Prokop, see our firm biography at
This week, Curtis Pierce, Esq. joins our law firm as "Of Counsel". Mr. Pierce is an experienced litigator and a Certified Specialist in Immigration and Nationality Law, State Bar of California. He has been a member of the California Bar since 1986. Mr. Pierce represented the respondent in Lopez v. INS, 183 F.3d 1097 (9th Cir. 1999), the landmark case which first applied the doctrine of Equitable Tolling in the removal context. We link to Lopez v. INS from
https://www.shusterman.com/deportationdefense.html#8
Below are a few of our pending Federal Court cases:
Schneider vs. Gonzalez– On behalf of physicians in Massachusetts, Utah, Washington and California, we are challenging INS regulations which restrict the right of specialists to obtain National Interest Waivers. The American Immigration Law Foundation submitted a friend of court brief supporting our position. For more information on this case, which could be decided by the 9th Circuit Court of Appeals as early as this Fall,
Ineffective Assistance of Counsel – This case involves the actions of an "immigration consultant" whose actions subjected his client to possible removal. The 7th Circuit Court of Appeals has scheduled this case for oral argument in Chicago in October. We view this as a good sign. Elif Keles, from our law firm, will be flying to Chicago to argue the case.
Cabrera vs. Gonzalez– This is a case for cancellation of removal for nonpermanent residents where, despite the government's contention that the court had no jurisdiction, the 9th Circuit remanded the case to the Board of Immigration Appeals because we showed that the BIA failed to follow the statute when they ordered Mr. and Mrs. Cabrera removed from the U.S. in 2003. This case has been covered extensively by the press, and private bills for the Cabreras were introduced by Senator Dianne Feinstein and Representative Lucile Roybal-Allard. For more information.
Naturalization – A person who was interviewed for naturalization many months ago and has made a number of unsuccessful inquiries to the CIS came to us recently to ask what we could do for him. The law provides that if the CIS does not make a decision of an application for naturalization within 120 days after a person is interviewed, the person or his attorney can ask a Federal Judge to decide the application. This is exactly what we are doing.
Declaratory Judgment – A businessman with ten employees faces the denial of his application for permanent residence on the ground that his company is too small for him to be an "executive". However, neither the law nor the regulations require that a company employ a minimum number of workers in order for its President to be considered an executive. We have obtained permanent residence for executives heading companies with under ten employees. We are preparing a complaint for this businessman in Federal District Court challenging the agency's decision in his case.
Habeas Corpus – The Desai family has resided in the U.S. for over 25 years. They entered the country legally, obtained valid EADs, own their home, pay taxes, and are the parents of two university students, one of whom suffers from severe ulcerative colitis. We are asking the Federal District Court to grant Mr. and Mrs. Desai Writs of Habeas Corpus. After we filed their cases in Federal Court, the REAL ID Act purported to eliminate their right to ask for Habeas Corpus. Since the right to Habeas Corpus is part of the Constitution of the United States, we are challenging the REAL ID Act on constitutional grounds.
Petitions for Review – We are challenging a number of Removal Orders in the Federal Appellate Courts.
7. Web Site Review: Welcome to the US, Guide for Immigrants
In June, the CIS posted an online guide for immigrants on its website in English, Spanish, Chinese and Vietnamese. In the near future, the agency hopes to publish the guide in the following languages: Korean, Russian, Arabic, Tagalog, Portuguese, French and Haitian Creole.
According to the CIS Web Site:
"This comprehensive guide contains practical information to help immigrants settle into everyday life in the United States, as well as basic civics information that introduces new immigrants to the U.S. system of government.
Welcome to the United States also gives new immigrants tips on how to get involved in their new communities, and how to meet their responsibilities and exercise their rights as permanent residents."
The Guide covers each of the following topics:
About the Guide

Where to Get Help
Getting Involved in Your Community

Your Rights and Responsibilities as a Permanent Resident

Your Rights and Responsibilities
Maintaining Your Permanent Resident Status
If You are a Conditional Resident
Finding Legal Assistance
Consequences of Criminal Behavior for Permanent Residents

Getting Settled in the United States

Finding a Place to Live
Getting a Social Security Number
Taking Care of Your Money
Looking for a Job
Paying Taxes
Traveling in the United States
Taking Care of Your Health
Other Federal Benefits Programs

Education and Childcare

Education
Higher Education: Colleges and Universities
Adult Education
Learning English
Childcare

Emergencies and Safety

Emergency Help: Call 911
Keeping Your Home and Family Safe
Homeland Security Advisory System for Terrorist Attacks

Learning About the United States

We the People: The Role of the Citizen in the United States
How the United States Began
Creating "A More Perfect Union"
How the Federal Government Works
The Legislative Branch: Congress
The Executive Branch: The President
The Judicial Branch: The Supreme Court
State and Local Government

Becoming a U.S. Citizen

Why Become a U.S. Citizen?
Naturalization: Becoming a U.S. Citizen
Additional Information
The Guide is available for free online and in hard copy for sale. Individual copies of the English and Spanish guides cost $9.50. The guide in English is offered at a bulk purchase discount of $171 for 100 copies while the guide in Spanish may be purchased at $112 for a box of 50. Call the Government Printing Office at 1-866-512-1800 to order hard copies of the guide.
Why not sell the Guide at a discounted price at all CIS offices? We think that this would be a great service to the immigrant public.
How helpful is the guide? In many ways, it is a valuable resource. In other ways, it is more of a hindrance than a help.
Consider this example:
Take a look at the topic "Finding Legal Assistance".
The Guide simply states: "If you need help with an immigration issue, you can use the services of a licensed and competent immigration lawyer. You can check with your local bar association for help finding a qualified lawyer." The Guide then immediately turns its attention to helping indigent immigrants locate free legal services. However, all the links are to the Executive Office of Immigration Review, the Immigration Courts and the Board of Immigration Appeals. While these links may assist some poor individuals in finding someone, not necessarily an attorney, to represent them in a removal hearing, the Guide provides no links whatsoever to help immigrants in securing quality legal assistance in family or in employment-based immigration cases. Somewhat ironically, since the Guide is published by CIS' Office of Citizenship, the Guide provides no links to attorneys who are experts in the area of U.S. citizenship!
Essentially, this topic is a rehash of the page on CIS' web site entitled "Finding Legal Assistance".
This is one of the more unfortunate pages on a truly great web site. The CIS refers all sorts of immigrants, including professionals, to lists of attorneys and non-attorneys who appear before Immigration Judges, but who may never have prepared an employment-based application in entire careers. No wonder we hear Immigration Examiners complaining about the poor quality of some of the applications and petitions that they receive. Their agency's own web site is sending these professionals to persons who may not be qualified to prepare their cases.
At a minimum, the Guide (and the CIS web site) should link to lists of Certified Immigration Specialists in those states which have established systems whereby immigration attorneys take complex examinations and prove their competence in various areas of immigration law. This assists the public in choosing immigration attorneys who are competent, experienced and ethical. No matter where they live, would-be immigrants would be well-advised to consult the following governmental web sites before selecting an immigration attorney to represent them –
California:
http://www.calbar.ca.gov/Public/Tips.aspx
Florida:
http://www.floridabar.org/names.nsf/CERTA?openview&RestrictToCategory=IM&count=20
North Carolina:
http://www.nclawspecialists.org/
Texas:
Some immigration advocates applauded the publication of the guide: "It's an excellent step forward,' said Mark Silverman, staff attorney at the Immigrant Legal Resource Center in San Francisco. "We want people to be fully part of our society, but they come from a bunch of different cultures, and we don't give them any guidelines for how."
Excellent? This may be too strong a word, but we believe that the Guide is a good starting point which can, and should, be improved upon.

8. Schedule of Upcoming Immigration Law Seminars
August 23
AILA Teleconference
2:00 – 3:30pm (ET)
Topic – Allied Health Care Workers
Licensing; Visa Screen; CGFNS
NIV and IV Options for Nurses
NIV and IV Options for TherapistsCo-Panelist: Naveen Rahman
September 15
Audio Conference: Kennedy Information
10:00 – 11:30am (PT)
Topic: Recruiting the Foreign-Born Healthcare Candidate: New Legislation and Strategies
October 11
Disney's Contemporary Resort
3:30 – 4:30pm
Orlando, FL
Topic – Immigration and Foreign Nurses Breakout, Session 32
4Nursing Management Congress 2005
9. Chat Schedule, Transcripts, Audios & Videos
Deleted
10. Winner of our June 2005 Immigration Trivia Quiz
Quiz Removed.
Carl Shusterman
Certified Specialist in Immigration Law, State Bar of California, Former U.S. Immigration & Naturalization Service Trial Attorney (1976-82) , Board of Governors, American Immigration Lawyers Association (1988-97)
Law Offices of Carl Shusterman, 600 Wilshire Blvd., Suite 1550, Los Angeles, California 90017, Phone: (213) 623-4592 Fax: (213) 623-3720
"The bosom of America is open to receive not only the opulent and respectable stranger, but the oppressed and persecuted of all nations and religions, whom we shall welcome to a participation of all our rights and privileges."
– George Washington
Newsletter US Immigration Update July 2005 – Quick Links
About Us
Back Issues of Our Newsletter
Citizenship
Client Testimonials
Forms Download
Green Cards
Job Search
PERM
Processing Times
Schedule a Legal Consultation
Subscribe to Our Newsletter
Success Stories
Temporary Visas
Visa Bulletin