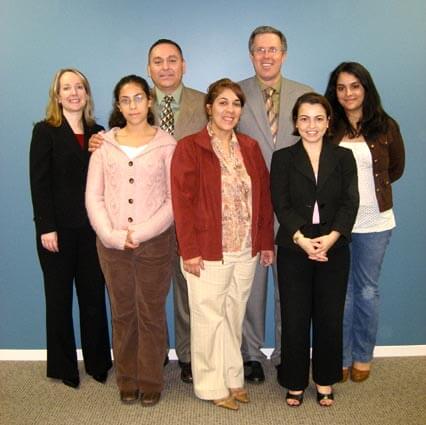 Attorney Amy Prokop, Jocelyn Cabrera, Benjamin Cabrera, Londy Cabrera, Attorney Carl Shusterman, Attorney Elif Keles and Diana Cabrera
Benjamin Cabrera arrived in the United States from his native Mexico as a teenager some 20 years ago. Londy Cabrera traveled here a few years later from Guatemala.
They married and set out to seek the American Dream. Londy gave birth to two lovely daughters, Diana and Jocelyn. They mentored their children, and both became straight-A honor students. Diana received a scholarship from Johns Hopkins University at the tender age of 11. The Cabreras saved their money and became homeowners. They paid their income taxes. They contribute to the support of their parents. And they are active members of their community. Benjamin Cabrera applied for a special farmworker amnesty in the late 1980s since he had worked picking crops when he first came to the U.S. When his application was rejected, he and his wife decided that they did not want to live in the U.S. without the authorization of the government.
Client Reviews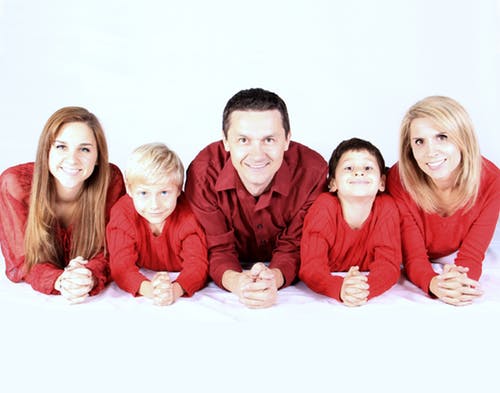 Professionalism and Care
"Mr. Shusterman helped me all the way since I arrived in the USA 17 years ago on a visiting scholar visa until this month when I have become a US citizen."
- Jose Mediano
Read More Reviews
Skype Consultations Available!
Most of the Cabreras' parents, brothers and sisters, and nieces and nephews are either U.S. citizens or permanent residents. However, because of huge waiting times and increasingly restricitve immigration laws, the only way for the Cabreras to achieve permanent residence was to have our law firm place them before an Immigration Judge, and ask him to grant their applications for Cancellation of Removal. This is risky business since if the Cabreras were unsuccessful, they would be forced to leave the United States.
Fortunately, in 2002, Immigration Judge Bruce Einhorn was so impressed with Diana's achievements in her academic career that he granted permanent residence to both Mr. and Mrs. Cabrera.
This should have been the end of the matter, instead it was only the beginning. The government attorney appealed the matter to the Board of Immigration Appeals (BIA) which overturned the Judge's decision. We then appealed the matter to the Federal Appeals Court.
In the meantime, the Cabreras' plight received widespread and sympathetic attention in the media, and both Senator Diane Feinstein (D-CA) and Representative Lucile Roybal-Allard (D-CA) introduced private bills in Congress to grant green cards to the Cabreras.
We challenged the decision of the BIA in Federal Court, and in 2005, we were successful. The Court remanded the case to the Immigration Judge.
In mid-January 2007, Judge Einhorn again ruled in favor of the Cabreras, and this time, the government did not appeal.
We link to all of the important documents in the Cabrera case in the hope that these will be of assistance to other immigration attorneys and aspiring immigrants.
Over 100 Years of Immigration Experience Working for You
What Can We Help You With - Videos
Green Cards through Employment
Green Card through Marriage
---
Carl Shusterman
Carl Shusterman served as an INS Trial Attorney (1976-82) before opening a firm specializing exclusively in US immigration law. He is a Certified Specialist in Immigration Law who has testified as an expert witness before the US Senate Immigration Subcommittee. Carl was featured in the February 2018 edition of SuperLawyers Magazine.
Rate this page:
---