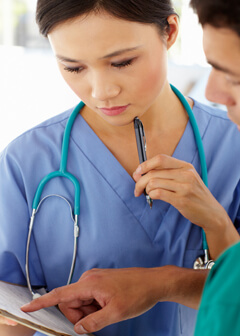 This is about how to use Section 245i of the Immigration Law to turn a denial into an approval.
The path to obtaining the green card in the United States can be a long and winding road, full of treacherous bends. Unless you have a good navigator, or perhaps even an alchemist, to assist you, there is a high risk of losing your way.
During the Middle Ages, alchemists were known for turning lead into gold. Sometimes, immigration lawyers are called upon to save immigrant families by practicing an updated form of alchemy.
Consider a recent case where our attorneys assumed this role:
Mrs. A is a registered nurse. The adjustment of status applications of her entire family had been denied by the USCIS. We describe how RNs can achieve lawful permanent residence in the U.S. on our RN Immigration Guide.
Her family had entered USA in 2004 as tourists and overstayed.
Mrs. A's employer submitted an immigrant visa petition on her behalf in 2005, and based upon the approval of her I-140 petition, the family had submitted applications for adjustment of status based on Section 245(i) of the Immigration and Nationality Act.
Client Reviews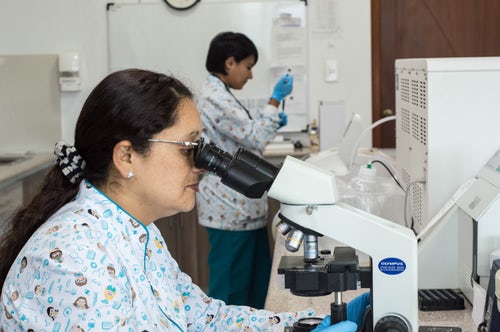 They Are About Providing Solutions
"I am an Internationally Educated Nurse petitioned by US employer and the Law Offices of Carl Shusterman helped me throughout the entire process of my IV application. They were extremely thorough with regard to the instructions and the steps that I needed."
- Francis R., Nashville, Tennessee
Read More Reviews
Zoom Consultations Available!
Under Section 245i of the Act, a person is allowed to adjust his status even if he is out of status provided she is the beneficiary of an immigrant petition or an application for labor certification which was properly filed on or before April 30, 2001. In order to be eligible to submit an application for adjustment of status under section 245i, a person must satisfy the following requirements pursuant to USCIS regulations at 8 CFR 245.10:
She is the beneficiary of a qualifying immigrant petition or application for labor certification filed on or before April 30, 2001.
The qualifying immigrant visa petition or the qualifying application for labor certification was "properly filed" and "approvable when filed".
She was physically present in the United States on December 21, 2000, if the qualifying immigrant visa petition or application for labor certification was filed between January 15, 1998 and April 30, 2001.
Her husband's U.S. citizen brother had submitted an immigrant visa petition (form I-130) for him in 1988. The husband was unmarried at that time. The application for adjustment of status was filed based on the following incorrect assumption: If one family member qualifies for 245i, the whole family qualifies to adjust status under this section of law.
In their denial, the USCIS stated that the applicant was ineligible to adjust under 245(i) based upon the approval of her spouse's 1988 petition since the couple was not yet married at that time. Since Mrs. A was the principal alien, she would only be able to benefit from section 245i as the dependent of her spouse. However, since Mr. and Mrs. A were both born in the Philippines, their 1988 family 4th preference priority date was not yet current.
The denial quoted the following paragraph from the USCIS' William Yates' memo dated March 9, 2005:
"If a spouse or child relationship is established after the filing of a grandfathering petition or application and is in existence at the time the principal alien adjusts status, the spouse or child is not a grandfathered alien and may not independently benefit from section 245(i). Rather, the spouse or child may only benefit from section 245(i) as a dependent of the principal alien. Accordingly, the qualifying relationship must continue to exist at the time the principal alien adjusts status in order for the spouse or child to obtain the derivative benefit."
After receiving this denial, the family all but gave up their dreams of remaining in the United States.
Using Section 245i to Help A Family
At this point the family needed an excellent and experienced immigration attorney to advise them. In fact, they needed the help of an alchemist to turn their "lead" denial into a "gold" approval.
After detailed and persistent questioning of Mrs. A, our attorneys learned that over 25 years ago, Mrs. A's uncle had filed an immigrant visa petition under 4th Preference category on behalf of her mother. At that time, Mrs. A was a child. Therefore, she was a "derivative beneficiary" of this petition. Never in her wildest imagination did Mrs. A believe that a petition filed so long ago and on behalf of her mother could, in any way, be relevant to her case. So she had never revealed this all- important fact to her attorneys.
We informed her that this was the key to reversing the denials of the adjustment of status applications filed by her family.
We directed Mrs. A to obtain the paperwork relating to her uncle's petition. Within a short time, she was able to procure the receipt of the petition.
Immediately, we prepared and submitted a motion to reopen the denied cases. We submitted all the documents to prove that Mrs. A, the principal applicant, was independently eligible to adjust her status under section 245i.
Since Mrs. A was the principal applicant under section 245i, her husband and two children also became eligible to receive the benefits of section 245i as derivative beneficiaries.
CONCLUSION: It is not enough to know the law and the regulations. It is not even enough to know the contents of all of the government memoranda concerning the law. It is required that the attorneys ask all of the right questions, obtain all the necessary evidence, and to use their knowledge of the law, regulations and memos to achieve a positive result for their clients.
This story had a happy ending when the USCIS granted our Motion to Reopen and granted lawful permanent residence to each and every member of Mrs. A's family.
Read more of our Immigration Success Stories.
Decades of Immigration Experience Working for You
What Can We Help You With - Videos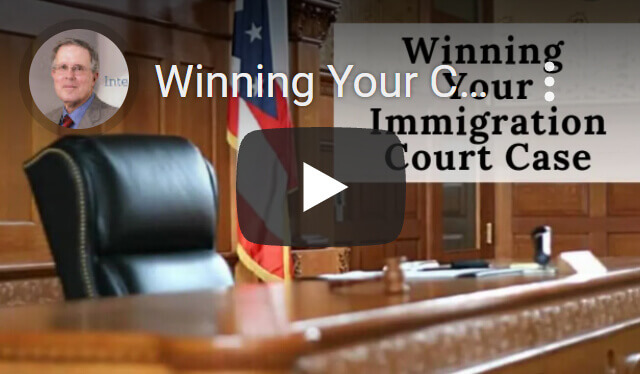 Winning Your Case in Immigration Court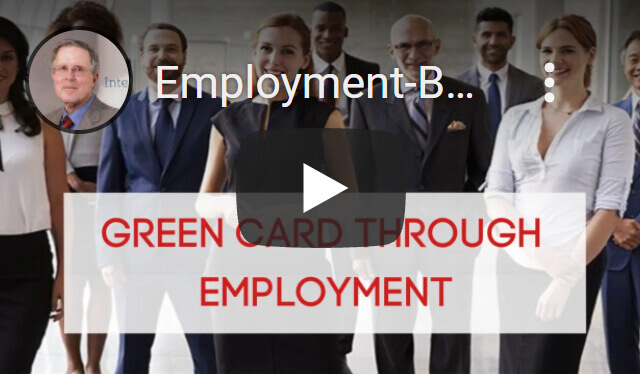 Green Cards through Employment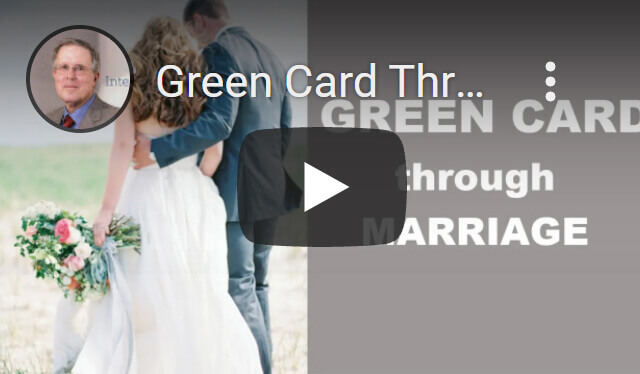 Green Card through Marriage
---
Carl Shusterman
Carl Shusterman served as an INS Trial Attorney (1976-82) before opening a firm specializing exclusively in US immigration law. He is a Certified Specialist in Immigration Law who has testified as an expert witness before the US Senate Immigration Subcommittee. Carl was featured in the February 2018 edition of SuperLawyers Magazine.
---