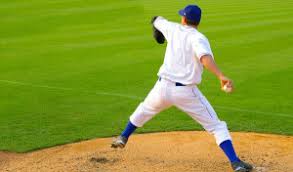 Sometimes, an application for immigration benefits may be approved or denied based on the personal, subjective viewpoint of an immigration officer. In some instances, it is an officer's lack of information about certain subject matter that causes him to arrive at an erroneous conclusion when adjudicating a case.
Occasionally, however, an officer may misjudge a case based on an overabundance of knowledge about a given topic.
Consider the case of our client Mr. R, a foreign-born pitcher for a World Series Championship Major League Baseball team. Mr. R had been working in the U.S. under a P visa, the nonimmigrant status reserved for athletes and entertainers, for more than 10 years. A member of the Major League Baseball Players Union with an annual salary in excess of $4 million – and even a baseball field named in his honor! – Mr. R clearly met the criteria for obtaining lawful permanent residence based upon his extraordinary ability as a professional athlete.
A combined EB1a visa petition and an application for adjustment of status had been filed on his behalf by his previous attorney, along with copious evidence of Mr. R's extraordinary ability.
Much to his attorney's surprise, the government issued Request for Further Evidence (RFE). The examiner even questioned whether Mr. R's salary was sufficiently high to demonstrate that he was extraordinary.
Client Reviews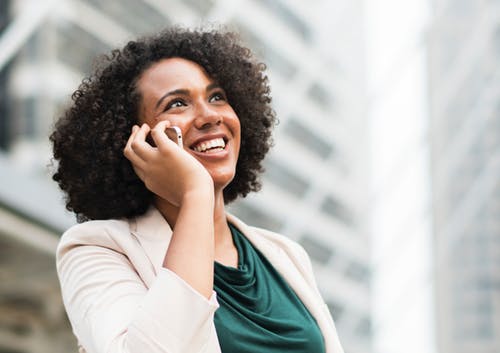 Carl Shusterman is Simply the Best
"I am a Los Angeles-based news reporter, who hired Carl and his team of attorneys to help me acquire permanent residency in the United States. I was dreading the arduous and bureaucratic process, but Carl and his staff were so professional and efficient, they helped the procedure go very smoothly."
- Ann S., Santa Clarita, California
Read More Reviews
Zoom Consultations Available!
At this point, his attorney asked our firm to respond to the RFE. The immigration officer, apparently quite familiar with the meaning of baseball statistics, didn't believe that Mr. R was an "extraordinary" baseball player, despite the fact that he pitched in the starting rotation for a World Series championship team and was in possession of a multi-million dollar contract.
We learned that our client had hurt his arm after the season was over and that our client had been demoted to the minor leagues.   I wondered if the immigration officer was a baseball fan, and if that was the real reason that he had issued the RFE.  If so, this had no relevance to the EB1a visa petition since our Mr. R was in the major leagues at the time at that time that the I-140 was filed with the Immigration Service.  However, perhaps the immigration officer was unaware of the significance of this.
We responded by providing additional letters of support from several Major League coaches attesting to Mr. R's abilities, as well as a letter from the Major League Baseball Players' Union attesting to the fact that it requires tremendous ability in the sport of baseball to achieve Major League status, let alone a multi-million dollar contract deal. We were therefore shocked when the Service subsequently denied the case.
The Immigration Officer Denies the Application
In the denial, the adjudicating officer made several observations comparing Mr. R's ability to that of other, particularly famous and successful Major League players. After remarking that a $4 million salary was certainly an impressive figure, the immigration officer noted several other players who are known to earn more than $10 million annually. The USCIS regulations list as a criteria for determining whether a person is extraordinary, "evidence that (he) has commanded a high salary or other significantly high remuneration for services, in relation to others in the field."
The immigration officer also compared Mr. R's career Earned Run Average to those of several especially outstanding star pitchers. It seems the officer in question held some rather concrete opinions of what constitutes an "extraordinary" baseball player – and had done a huge amount of research in order to deny Mr. R's petition.
We were dismayed by this ruling and strongly disagreed with it. Legally, a person of extraordinary ability in a given area of expertise is one who belongs to that "small percentage" who have "risen to the very top of the field of endeavor". Although simply being a Major Leaguer is not enough itself to prove extraordinary ability, Mr. R's achievements, his ten years in the majors, and his multi-million dollar contract place him in that "small percentage" who have risen to the very top of his profession. The Service's prior decisions make it abundantly clear that Mr. R's salary need not top Randy Johnson's or Curt Schilling's for him to be considered extraordinary.
We Challenge the Decision of the Immigration Officer
We immediately filed a Motion to Reconsider, and requested 30 days to file a legal brief.
As luck would have it, our motion proved surprisingly easy to sustain – before we were even able to file our brief, someone at the USCIS reviewed our motion and immediately approved both Mr. R's EB1A visa petition and his application for adjustment of status.
From my experience working for the Immigration Service, I realized that this could have been the first time that someone other than the initial immigration officer was permitted to review the visa petition.  I'll never know for sure whether this was why the denial was reversed.  However, my best guess was that the immigration officer was a baseball fan and denied the visa petition primarily because of Mr. R's demotion to the minor leagues.
If true, it all goes to show that sometimes knowing too much about a given subject can get in the way of simple common sense.
Read more of our Immigration Success Stories.
Decades of Immigration Experience Working for You
What Can We Help You With - Videos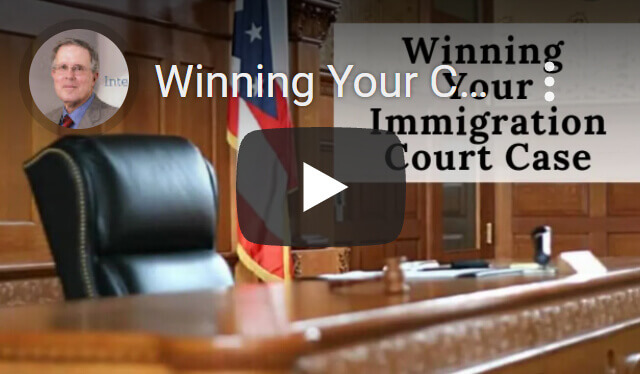 Winning Your Case in Immigration Court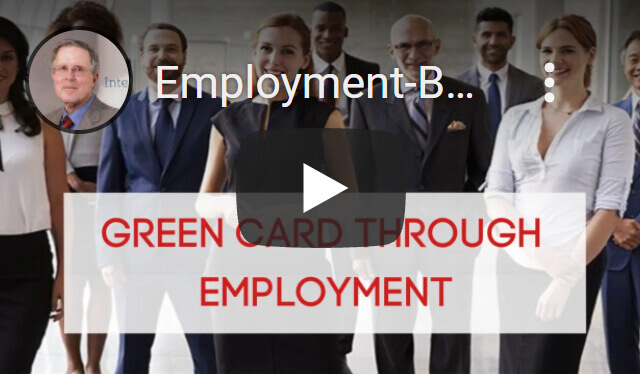 Green Cards through Employment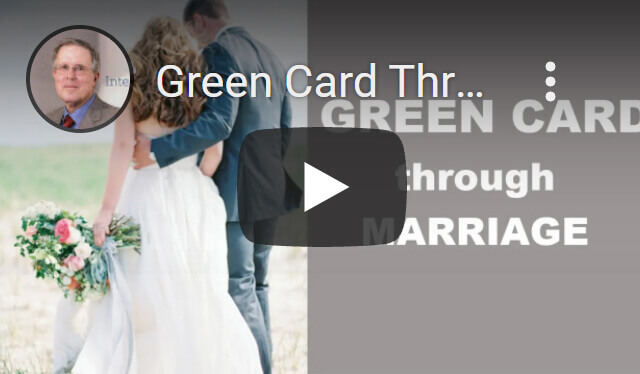 Green Card through Marriage
---
Carl Shusterman
Carl Shusterman served as an INS Trial Attorney (1976-82) before opening a firm specializing exclusively in US immigration law. He is a Certified Specialist in Immigration Law who has testified as an expert witness before the US Senate Immigration Subcommittee. Carl was featured in the February 2018 edition of SuperLawyers Magazine.
---