Volume Nine, Number Four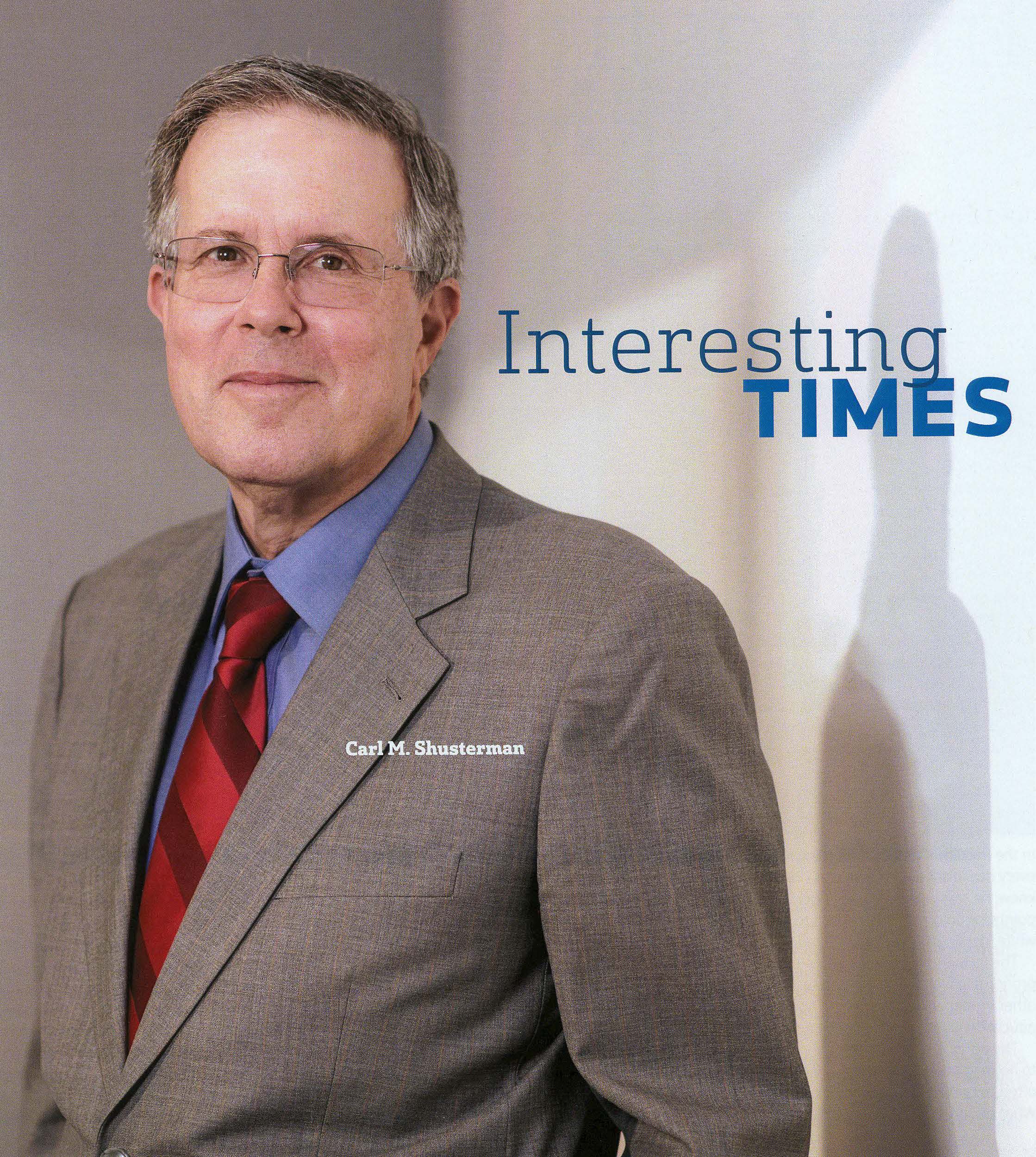 SHUSTERMAN'S IMMIGRATION UPDATE is the Web's most popular e-mail newsletter regarding U.S. immigration laws and procedures with over 40,000 subscribers located in more than 150 countries. It is written by a former INS Trial Attorney (1976-82) with over 30 years of experience practicing immigration law.
Published by the Law Offices of Carl Shusterman, 600 Wilshire Blvd, Suite 1550, Los Angeles, California, 90017. Phone: (213) 623-4592 x0.
Subscribe to our E-Mail Newsletter, join the conversation on our Immigration Facebook Page, follow our Blog Posts and subscribe to our "How-To" Immigration Videos.
Client Reviews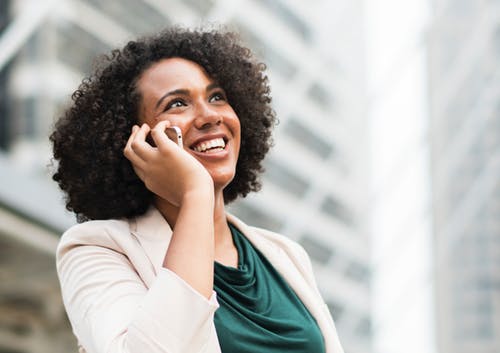 Carl Shusterman is Simply the Best
"I am a Los Angeles-based news reporter, who hired Carl and his team of attorneys to help me acquire permanent residency in the United States. I was dreading the arduous and bureaucratic process, but Carl and his staff were so professional and efficient, they helped the procedure go very smoothly."
- Ann S., Santa Clarita, California
Read More Reviews
Skype Consultations Available!
Newsletter US Immigration Update May 2004
TABLE OF CONTENTS:
HEALTH CARE TELECONFERENCE
A most important and timely teleconference will take place on May 27 regarding the immigration of health care professionals, nurses and allied professionals, in light of the approaching requirement that the VisaScreen be applied to nonimmigrants after July 25. This is a must event for immigration attorneys, health care employers and recruiters.
For program and registration information, see
http://immigrationcafe.com/index.php?fuseaction=page.a202 (Link no longer operational)
NEWS FLASHES:
ICE Newsletter– ICE is the agency under the Department of Homeland Security which is responsible for "Immigration and Customs Enforcement". In April, ICE published the first issue of it's free bi-monthly e-mail newsletter "Inside ICE". The first issue contains articles regarding Fugitive Operations, Fighting Smugglers, Counter-Terrorism, Operation Predator and News from the Field. One article discusses the recent arrest of 60 fugitive criminal aliens in New England by ICE detention and removal officers. Another article relates how ICE arrested 13 illegal immigrants who used fraudulent social security numbers to gain access to restricted areas at Port Canaveral, Florida.You can read "Inside ICE" online at http://www.ice.gov/graphics/news/newsrel/articles/II4_28Final.pdf (Link is no longer operational.)
You can subscribe to "Inside ICE" from the agency's web site. We link to the ICE web site from our "Department of Homeland Security" web page at
InfoPass Update– USCIS's online reservation is up and running in Miami, Dallas and Los Angeles. Arriving in Los Angeles only a few weeks ago, the long lines of immigrants that used to snake around the Immigration Service office have virtually disappeared. More than 900 people make their appointments online, arrive at the office a few minutes prior to their appointments, and are usually assisted within an hour. An application for a replacement green card (I-90) which used to take many months can now be processed within a few days. We are impressed! However, we have noticed that it still takes the government about three hours to process a simple request for an Interim Employment Authorization Document (EAD). When processing time drops below one hour, we will be even more impressed. There is no doubt that InfoPass is a service improvement for those with access the Internet. We have made over two dozen appointments for our clients during the past few weeks. However, the jury is still out as to the effect of InfoPass on immigrants who are not computer- literate.The Miami District includes Miami, Jacksonville, Orlando, Tampa and West Palm Beach. The Dallas District includes Jacksonville, Orlando, Tampa and West Palm Beach. The Los Angeles District includes Los Angeles, Santa Ana and San Bernardino.We link to InfoPass from our homepage at
Physicians– On April 28, the American Hospital Association (AHA), the National Association of Public Hospitals and Health Systems (NAPH) and the National Rural Health Association (NRHA) jointly authored a letter to Members of Congress requesting that Congress direct the HHS to relax recent restrictions on its J waiver program for physicians. These changes preclude hospitals in medically underserved areas from sponsoring physicians under the HHS's J physician waiver program. To read the complete text of the letter, see our "Physician" page at
Sierra Club – We reported in our April 2004 newsletter that an anti- immigration group was trying to take over the environmental organization, the Sierra Club. We are pleased to note that the anti-immigration candidates were all roundly defeated by the Sierra Club's membership.
1. May 2004 State Department Visa Bulletin
Movement in the worldwide family categories was dismal. The worldwide family categories either failed to advance or moved forward between three and four weeks except for the 2A category (spouses and children of permanent residents) which sprinted ahead 7 weeks!
Movement in the beleaguered Philippine family categories was slow to nonexistent. The 1st preference (unmarried sons and daughters of U.S. citizens), the 3rd preference categories (married sons and daughters of U.S. citizens) failed to advance. The 4th preference category (brothers and sisters of U.S. citizens) moved forward one week to March 22, 1982, a wait of more than 22 years!
The India 4th preference category advanced 6 weeks.
None of the Mexican family categories advanced more than 2 weeks with the exception of the 2A category (spouses and minor children of permanent residents) which moved forward 2 months.
The Visa Bulletin creates false expectations. Unless a category advances at least four weeks each month, the waiting period listed on the bulletin cannot be relied upon. Unless Congress acts to reform the family-based system, the millions of persons waiting to immigrate to the U.S. based on approved family- based petitions should consider other options for immigrating.
The above paragraph has been a staple of our newsletter for years. Finally, Congressional Democrats have seized the initiative and are proposing positive changes to the preference system which would assist those persons who are playing by the rules in attempting to immigrate their relatives to the U.S. See Topic #3 below.
All of the employment-based numbers remain current. The time to apply for your labor certification or visa petition is now before the PERM program makes labor certification obsolete later this year.
For an explanation of what the categories, dates and symbols listed below mean, see
https://www.shusterman.com/greencardsthroughrelatives.html (Family-Based)
and
https://www.shusterman.com/greencardsthroughemployment/ (Employment-Based)
2. Official Immigration Government Processing Times
The Immigration Service (USCIS) lists its processing times for immigration petitions and applications on their web site.
Most immigration applications and petitions must be submitted to one of the following USCIS Service Centers: (1) Laguna Niguel, California; (2) Lincoln, Nebraska; (3) Mesquite, Texas; and (4) St. Albans, Vermont and (5) the National Benefits Center in Missouri.
These service centers periodically issue lists of their processing times for various types of petitions and applications. We link to the latest list issued by each service center.
Warning: Processing times may appear faster on the official lists than they are in reality.
To see how fast (or slow) your service center is processing a particular type of petition or application, see our Government Processing Times Page at
https://www.shusterman.com/waitingtimesusimmigration/#1
Processing times at USCIS local offices may be accessed at
https://www.shusterman.com/waitingtimesusimmigration/#2
To check the Official Processing Times of your Department of Labor Regional Office and your State Workforce Agency (SWA), see
https://www.shusterman.com/waitingtimesusimmigration/#3
and scroll down to "Labor Certification and LCA Processing Times".
Administrative appeals of most types of petitions denied by the USCIS are adjudicated by agency's Administrative Appeals Office (AAO) in Washington, DC.
The AAO's most recent published processing times (February 10, 2004) may be found at
https://www.shusterman.com/aao.html (Link no longer operational)
3. Democrats Introduce Comprehensive Immigration Reform Act
On May 4, Senator Kennedy (D-MA) and Representatives Menendez (D-NJ) and Gutierrez (D-IL) introduced a comprehensive immigration reform plan, the Safe, Orderly Legal Visas and Enforcement (SOLVE) Act of 2004. The SOLVE Act features an "earned adjustment" program offering permanent residence to undocumented workers, a temporary worker program and some welcome changes to existing immigration laws. The Senate bill number is S.2381 and the House bill number is H.R.4262.
Earned Adjustment
The proposal would grant permanent residence to millions of undocumented workers who have resided in the U.S. for a minimum of five years and who have worked in the U.S. for two years. Spouses and minor children of the principal applicant would be allowed to adjust status as well. Other undocumented workers who do not meet the five and two-year requirements would be permitted to obtain temporary status initially, and then permanent residence when these requirements are met. All applicants would be required to meet background and medical checks.
Persons in removal proceedings and those under deportation, exclusion or removal orders would be eligible for earned adjustment.
Temporary Workers
Like President Bush's plan, the Democrats would allow U.S. employers to import foreign-born guest workers into the country if they demonstrate that no U.S. workers were available. However, the Democrat's plan differs from the President's plan in a number of significant respects: (1) U.S. employers would be required to pay the guest workers at the "prevailing wage"; (2) The number of guest workers would be capped at 350,000 annually; (3) Guest workers would be permitted to change employers after three months, obtain travel permits and become permanent residents.
Family Reunification and Backlog Reduction
Unlike other legalization bills, the SOLVE Act would offer assistance to persons who are in legal status as well. Substantial changes would be made to assist more than three million persons who are beneficiaries of family-based visa petitions.
Spouses and minor children of permanent residents would be placed within the "immediate relative" category, and would be exempt from numerical quotas.
The bars (three-year, ten-year and permanent) on the re-entry of persons with unlawful presence in the U.S. would be repealed retroactively
In a significant departure from both the President's plan and the 1986 amnesty law, the plan would allow persons with approved family-based visa petitions who have been waiting in line for five years to immediately apply for permanent residence. Such persons would be exempted from per-country and worldwide limits on immigrant visas.
The numerical limitations on each of the family-based preference categories would be raised substantially.
Unused immigrant visa numbers would be available for "recapture" after the end of the fiscal year. This would apply to the family-based, employment-based and DV-based categories.
Spouses and children of immediate relatives would be considered derivative beneficiaries of the visa petition.
Affidavit of support requirements would be lowered for 125% to 100% of poverty income level.
The age of eligibility for derivative citizens would be raised from 18 to 21 years of age.
We link to the complete text of the SOLVE Act as well as numerous articles analyzing the bill and comparing it to other legislation from our "Immigration Legislation" page at
https://www.shusterman.com/legislationusimmigration.html#6C
Editor's Note: The Democrat's plan would benefit far more persons than would the President's proposal. However, since the Democrats are in the minority in both the Senate and the House of Representatives, the SOLVE Act stands virtually no chance of being enacted this year.
4. Asylum: Winning Your Case in Immigration Court
We represent individuals throughout the US in obtaining immigration benefits through employment, relatives, the visa lottery, asylum and in the Immigration Court.
Recently, we represented a young Chinese, Christian man who requested asylum from an Immigration Judge in San Francisco. The problem with his case was that although he had suffered discrimination in his native Indonesia, this was not severe enough to qualify as "past persecution" under the law. What follows is a short guide for immigrants and immigration attorneys alike in preparing a case before an Immigration Judge:
Play It As It Lays
Take the time to find out all of the pertinent facts in the case. Our client had experienced a number of extraordinary incidents in Indonesia which illustrated why he was afraid to return. On one occasion, a man with a sword attacked him shouting anti-Chinese epithets. Another time, he was robbed by a gang of hoodlums while an Indonesian policeman stood by and watched and did nothing. These and a number of other personal incidents clearly showed why our client had a subjective fear of persecution and laid the basis for demonstrating that his objective fear of persecution was well-founded.
Preparation, Preparation, Preparation
Amy Prokop, one of our attorneys, researched the situation of Chinese Christians in Indonesia using the Internet including the "Asylum" page on our web site at
https://www.shusterman.com/asylumusimmigration/
She found human and religious rights reports published by the State Department, Amnesty International, Human Rights Watch and a number of other organizations. She also located and printed dozens of articles regarding the burning of churches, and rioting, rapes of and killing of Chinese in various parts of Indonesia.
Amy spent many hours documenting the types of abuses that our client might face should he be compelled to return to Indonesia.
Can I Get a Witness?
Although nominally a Christian in his native country, our client had become a devout, "born-again" Christian in the U.S. Amy persuaded his pastor to testify on his behalf.
In addition, she contacted a number of organizations seeking the services of an expert witness. Most of these organizations demanded $2,000 to $3,000 upfront in order to "look" for a witness. Amy also phoned and e-mailed a number of university professors hoping to locate a suitable expert witness. Finally, a little over a week before the hearing, she located an expert witness in Seattle who testified on our client's behalf. The good news was that he refused to accept any fee whatsoever for his services. The bad news was that he could not come to San Francisco to testify in person.
He did, however, review our client's application, and he submitted a multi-page declaration regarding the treatment of Chinese and Christians in Indonesia. He also agreed to serve as a witness if his testimony could be taken telephonically.
Here Come D'Judge!
The Immigration Judge granted our motions to admit our expert witness's declaration into the record and to allow him to testify telephonically.
She obviously had experience with Chinese and Christian asylum cases, but it sounded like she usually found that these people had suffered discrimination rather than persecution, and that she usually denied their Requests for Asylum.
Nevertheless, we pressed forward with our case. Our first witness, the pastor, testified that our client was a fervent, evangelical Christian who believed that it was his obligation to spread the Gospel of Christ.
Then, our client testified about a number of incidents that had occurred in Indonesia. He had been harassed and even threatened with death due to his ethnicity. However, his attackers were always private individuals rather than government officials. Once, however, a police officer had watched passively while a gang of Indonesian youths stole his wallet and roughed him up
Clearly, if we had a chance to win his case, a lot depended on the testimony of the expert witness.
With a Little Bit of Luck
One should never discount the importance of luck in winning a case in Immigration Court. We have noticed that the more we work on a case, the luckier we get.
This case was no exception. We spent almost 100 hours pouring over reports and articles, typing notes, speaking with the witnesses over the phone and preparing our client for both his direct and cross-examinations.
A key point in the questioning occurred when I asked our expert witness about the recent "Christmas Eve Church Burnings" in Indonesia. He quickly corrected me explaining that these were actually "bombings" rather than "burnings". He went on to explain that the bombed churches were made of concrete and that the type of explosives used indicated that the perpetrators included members of the Indonesian Army.
The Judge questioned the witness on this point, and incorporated his testimony in her decision. In doing so, she cited 9th Circuit Court of Appeals cases which require that asylum be granted to certain individuals even where they had not established that they would be "singled out" for persecution. They were required to show that they were members of certain "disfavored groups". Then the Court examined the "risk level" of membership in those groups, and the alien's "individual risk level". The more serious and widespread the threat of persecution to the group, the less individualized the threat of persecution needs to be.
Based on these precedent decisions, the Judge ruled that our client had established a "well-founded fear" of persecution, and granted his Request for Asylum.
Editor's Note: Requests for Asylum can also be submitted affirmatively, before the Immigration Service. One of our attorneys, Elif Keles, Esq., prepared such an application for our client, a young Moslem man who was a political dissident in Bangladesh. Last week, our client was granted asylum.
5. Immigration Trivia Quiz: All is Not Fair in Love and War
Quiz Removed
6. VisaScreen: Teleconference Regarding RN Immigration
On May 27, we will participate in a two-hour teleconference explaining the VisaScreen process and detailing strategies for hiring and retaining the services of foreign-born RNs and allied health professionals.
The teleconference will provide information to immigration attorneys, hospital HR managers and recruiters regarding how to comply with the VisaScreen requirement, English examinations, licensing requirements and other aspects of hiring and retaining foreign-born nurses and allied health care professionals.
The teleconference is scheduled to take place at 3pm Eastern Time (Noon, Pacific Time). It will feature: Barbara Nichols, the CEO of the Commission for Graduates of Foreign Nursing Schools (CGFNS); Carl Shusterman, Esq., former Chairman of AILA's Committee on Health Care Professionals; Carla Luggiero, Senior Associate Director for Federal Relations of the American Hospital Association (AHA); and Darlene Burgess, Vice President of Corporate Governmental Affairs, Henry Ford Medical Group, probably the most heavily impacted hospital in the U.S.
For program and registration information, see
http://immigrationcafe.com/index.php?fuseaction=page.a202 (Link no longer operational)
7. Tracking the Status of Hundreds of Immigration Cases
On April 19, the USCIS enhanced its online case tracking system. In the past, the system was only able to answer one case status inquiry at a time. Now, the system enables users to enter a portfolio of receipt numbers, and receive an e-mail notification whenever the USCIS takes action on a matter.
Immigrants and their attorneys and employers should be aware that the system allows tracking and e-mail notification of cases pending in Service Centers, but not at USCIS District Offices. This means that it is possible to track most employment-based cases, but not family-based matters.
We established our first portfolio on April 23 and, three days later, we received an e-mail message that the application was approved. See
https://www.shusterman.com/pdf/portfolioltr.pdf
How can you take advantage of this service? Read on.
The USCIS's Case Status Online Portfolio System enables customers, employers, attorneys, and community-based organizations to monitor up to 100 pending cases through a single account, all of which are tracked with a unique user ID and Password. The system will send e-mail notifications automatically to registered applicants whenever there is a change in the status of a pending application in either English or Spanish.
The system provides great advantages to persons wishing to keep track of the status of multiple cases such as pending I-140/I-485/I-765/I-131s for entire families. If you wish, the USCIS will notify you via e-mail whenever the agency takes action on any of the cases on your list.
The procedure is as follows:
From our homepage at

click the blue box entitled "Check Case Status".

Under the heading "Case Status Portfolio with Updates via E-Mail", click on "Create/Edit customer portfolio account" or "Create/Edit representative portfolio account" as appropriate. You can also choose to view the site in Spanish.
Read the pop-up screen entitled "Terms and Conditions" and click the box "Accept". This screen provides that "when this site is accessed, used, or viewed, you agree to the terms and conditions that follow."
Complete the form. You will need to establish a User ID that is between 8 and 14 characters in length and which contains at least one number, one uppercase character and one lowercase character. You will also need to establish a password and create a password reminder question in case you forget your password.
Once your Portfolio has been created, you may begin entering the receipt numbers and other information about your applications and petitions. Use "To add a case to your portfolio, click here."
Enter your receipt number and create your own internal "tracking number" to remind you which case relates to your receipt number. (For example, "Kumar/Spouse/I765" might be an appropriate tracking number to remind you that receipt number WAC-99-999-99999 concerns Mr. Kumar's wife and her pending Form I-765 Application.) Click "Submit."
Repeat steps 5 and 6 for every case number you wish to track.
When you are done, you will have a chart containing the following seven columns: (1) A box entitled "Select"; (2) The USCIS Receipt Number; (3) Your Internal Tracking Number (e.g., "Kumar/Spouse/I-765"); (4) E-Mail (Check whether or not you wish to be notified by e-mail whenever the USCIS takes action on a particular application/petition.); (5) Date Last Updated; (6) USCIS Form #; and (7) Form Title.
The program allows you to sort the information based on any of the columns. For example, you may choose to sort the matters in alphabetical order or you may want to sort them by date.
Whenever you login, you will be asked for your ID and password. Caveat: The ID and password are case sensitive.
The system is of limited utility for law firms because only 100 receipt numbers can be linked to a single e-mail account. Attorneys with large case loads must create a new portfolio with a different related e-mail account for every 100 case numbers. Note, however, that as cases are approved, they can be removed to make room for new ones within an existing portfolio. To cope with this limitation, we have established multiple e-mail addresses for the attorneys and paralegals in our law firm and arranged for USCIS's e-mail messages to be forwarded to a single address for each member of our office.
We urge the USCIS to further enhance this excellent service by removing the 100 cases per e-mail address limitation. Also, this service is only as efficient as the government contractors who input the information online. We have already experienced numerous cases where we receive approvals via "snail mail" before the online information is updated.
Read the USCIS FAQ, press release and fact sheet about the new system on our "USCIS" page at
https://www.shusterman.com/uscitizenshipandimmigrationservices.html#1ab
8. USCIS: Streamlining Operations at the Service Centers?
Over the past few years, we have seen hundreds of persons adversely affected by the decision of a Service Center officer to readjudicate a previously approved petition.
For example, consider the fellow whose employer submitted both a labor certification and a national interest waiver (NIW) for him in 1999. When the INS approved the NIW, the employer simply withdrew the labor certification since it had become an unnecessary exercise. However, the fellow continued to work on his H-1B status until his six years expired and then his EAD while he waited for the Service Center to finally get around to approving his application for adjustment of status. A few months ago, rather than approve his adjustment application, the Immigration Service revoked his NIW (after all these years!) on the ground that it should never have been approved under the standards of their own 1998 decision in Matter of New York State Department of Transportation.
Readjudicating previously approved petitions eliminates an immigrant's ability to rely on any decision of the Immigration Service since the next officer who looks at an approved petition can simply decide that the first officer's decision was erroneous and revoke the petition, at a time when it is too late for the immigrant to recover from this change of mind/heart. If things worked this way in the criminal courts, I'm sure OJ would be sweating profusely as he tees up on the back nine at Rancho.
Now, an April 23, 2004 policy memorandum by William Yates, the Associate Director for Operations for USCIS attempts to halt the practice of "routine" questioning of prior Service determinations. The Yates memo provides that prior adjudications should be given deference on extensions and readjudication will only be allowed with specific authorization from the Deputy Center Director where there was a material error, a substantial change in circumstances, or there is new material information which adversely impacts eligibility for a benefit.
The complete text of this memo is available at
https://www.shusterman.com/pdf/yatesimmigrationmemo42304.pdf
Then, on May 4, 2004, Mr. Yates addressed another significant problem which has been slowing down Service Center operations and giving immigrants and their attorneys grey hair during the past few years: RFEs.
For those readers fortunate enough never to have experienced one, the term RFE is short for Request for Evidence. These days, it seems like every second or third petition or application submitted to a Service Center is returned with an RFE. All too often, the material requested is either unnecessary to adjudicate the application or has already been included with the petition.
Not only are RFEs being issued with increasing frequency, like snowflakes on a winter's day in Vermont, but they are growing longer and more onerous. We received a ten-paged RFE the other day.
Yates' memo sets standards for the issuance of an RFE. It also instructs adjudicators to cease sending RFEs in cases of clear ineligibility. Where the record is considered complete, issuance of an RFE is said to be discretionary, and the adjudicator may deny without an RFE.
While we sincerely hope that the Yates memo solves the RFE problem, we are a bit apprehensive. Beware of what you wish for, your wish may be granted in a way that you did not expect! What if the elimination of these odd and assorted RFEs results in thousands of denials instead? One can only hope for the best.
Mr. Yates' memo on RFEs may be accessed at
https://www.shusterman.com/pdf/abilitytopaymemousimmigration2004.pdf
9. Chat Schedule, Transcripts, Audios & Videos
Chats
Since 1999, we have served as the official immigration experts for About.com. We have participated in dozens of free chats since then. Our chats always focus on a particular subject.
Our most recent chat was held on March 22. It is entitled "H-1B Cap Reached: Strategies for Coping."
Links to this chat and to the transcripts of all of our chats are posted online on our "Chat" page at
Link to chat no longer available
Immigration Audios
Are your eyes getting tired from reading all of our information about immigration laws and procedures? Then sit back, close your eyes, and listen to any (or all!) of the following immigration audios:
Welcome To Our Web Site!

https://www.shusterman.com/audio/welcome.ram (Link no longer operational)

Understanding the H-1B Cap Law: AC-21

https://www.shusterman.com/audio/h1bcapla.ram (Link no longer operational)

Temporary Visas to Visit, Study or Work in the U.S.

https://www.shusterman.com/audio/temp.ram (Link no longer operational)

Obtaining A Green Card To Live and Work in the U.S.

https://www.shusterman.com/audio/gc.ram (Link no longer operational)

How to Become a Citizen of the U.S.

https://www.shusterman.com/audio/usc.ram (Link no longer operational)

IMG's and Canadian Physicians

https://www.shusterman.com/audio/md.ram (Link no longer operational)
National Public Radio (NPR) Audio Programs
We link to selected audio programs regarding immigration produced by National Public Radio at
https://www.shusterman.com/nationalpublicradiousimmigration2010.html
Immigration Videos
See our videos and accompanying power point presentations:
Physicians: J Waivers, H-1B and O-1 Visas

https://www.shusterman.com/video/img100302_p1.ram (Link no longer operational)

Physicians: Obtaining Permanent Residence

https://www.shusterman.com/video/img100302_p2.ram (Link no longer operational)

Physicians: Questions and Answers

https://www.shusterman.com/video/img100302_qa.ram (Link no longer operational)
See my testimony before the Senate Subcommittee On Immigration on May 22, 2001 regarding "Immigration Policy: Urban And Rural Health Care Needs" at
https://www.shusterman.com/video/carlsenate.ram (Link no longer operational)
or read the complete transcript of my testimony at
https://www.shusterman.com/shustermantestimonysenate.html
Also, see a video and an audio of President Bush announcing his new temporary worker program on January 7, 2004 at
https://www.shusterman.com/audiosvideoswebcastsusimmigration.html#3
Remember, you will need to download a free copy of RealPlayer which you can find at
https://www.shusterman.com/audiosvideoswebcastsusimmigration.html
in order to hear the audios or to view the videos.
10. Winner of the April 2004 Immigration Trivia Quiz
The April quiz must have been very challenging because only one subscriber even attempted to answer the quiz. But he was very right and very quick. Here is his letter to us:
Dear Mr. Shusterman,
Here are the answers to the April 2004 Immigration Trivia Quiz entitled "Feminine Mystique" at
https://www.shusterman.com/0404quiz.html (Link no longer operational.)
Who are the three individuals depicted below? Describe the field of endeavor of each.
Gayatri Chakravorty Spivak
– postcolonial theorist
– post structural literary criticism
Dr. Kalpana Chawla
– NASA astronaut
– first Indian American to fly US space shuttle
Anita Desai
– writer
– novels shortlisted for Booker PrizeWhy do they appear together?
– All of them were born in India
– All of them have immigrated to the United States
– All of them are famous Indian-American women
I'm Adrian Teh from Singapore. I am currently in the process of changing jobs. I am starting a job as a Business Development Manager for the Far East region in May. I used Google to help solve the above quiz. I began subscribing to your newsletter about 2 years ago. I have a keen desire in migrating to the USA one day, and have been reading up your newsletter regularly on anything that might be useful.
Thank you,
Adrian Teh
– Congratulations, Adrian. I look forward to speaking with you!
May 13, 2004
Carl Shusterman
Certified Specialist in Immigration Law, State Bar of California
Former U.S. Immigration & Naturalization Service Trial Attorney (1976-82)
Board of Governors, American Immigration Lawyers Association (1988-97)
Phone: (213) 623-4592 Fax: (213) 623-3720
Law Offices of Carl Shusterman, 600 Wilshire Blvd., Suite 1550
Los Angeles, California 90017
"The issue is not open borders. The issue is not blanket amnesty. It deals with reality."
– Representative Raul Grijalva (D-AZ) in support of the SOLVE Act of 2004
Newsletter US Immigration Update May 2004 – Quick Links
About Us
Back Issues of Our Newsletter
Citizenship
Client Testimonials
Forms Download
Green Cards
Job Search
PERM
Processing Times
Schedule a Legal Consultation
Subscribe to Our Newsletter
Success Stories
Temporary Visas
Visa Bulletin