Volume Twenty Four, Number Seven
SHUSTERMAN'S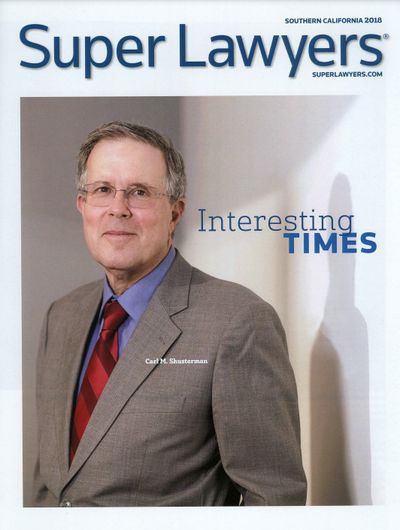 IMMIGRATION UPDATE is the Web's most popular e-mail newsletter regarding US immigration laws and procedures with over 40,000 subscribers located in more than 150 countries. It is written by a former INS Trial Attorney (1976-82) with over 40 years of experience practicing immigration law.
Published by the Law Offices of Carl Shusterman, 600 Wilshire Blvd, Suite 1550, Los Angeles, California, 90017. Phone: (213) 623-4592 x0
Want to keep up to date with the latest changes in immigration laws, procedures, processing times and forms? Subscribe now to our free Immigration Newsletter, join the conversation on our Facebook Page, follow our Blog Posts and subscribe to our "How-To" Immigration Videos.
Client Reviews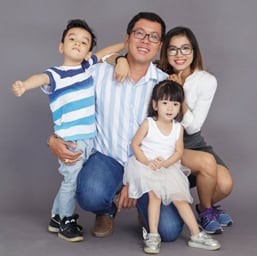 Professional and Knowledgeable Law Firm
"I've had a decade of experience with Mr. Shusterman's law firm. I used them for my immigration needs from H1 to citizenship. It is safe to say this is one of the most competent, professional and knowledgeable law firms. If there is a firm that can handle any possible immigration case routine or otherwise; then this is it."
- D. Chen, Phoenix, Arizona
Read More Reviews
Zoom Consultations Available!
Shusterman's Immigration Update July 2019
TABLE OF CONTENTS
1. Spouses/Children of Green Card Holders Can File I-485s in July
2. July 2019 Visa Bulletin
3. Visa Bulletin Predictions for FY2019
4. Immigration Government Processing Times
5. Success Story: Solving a Difficult Employment-Based Case
6. Trivia Quiz: Immigrant Signers of the Declaration of Independence
7. Ask Mr. Shusterman: Trump's Assault On Immigrants – What We Can Learn From Our Past
8. Philippines EB-3 is Current in July – File Now!
9. Jobs & Green Cards for RNs & MedTechs: Free Legal Help!
10. Winner of Our June 2019 Immigration Trivia Quiz
NEWS FLASHES
Additional H-2B Visa Cap Limit Reached for FY 2019 — On June 7, 2019, USCIS announced that the number of H-2B petitions received surpassed the cap of visas available for the remainder of fiscal year 2019. On May 6, 2019, the Department of Homeland Security (DHS) had approved the release of 30,000 additional H-2B temporary non-agricultural worker visas for returning workers.
Class Action Lawsuit Challenges USCIS, DHS, and ICE FOIA Delays — By law, all federal agencies are required to issue FOIA determinations within a maximum of 30 days. However, USCIS, DHS, and ICE have neglected to allocate the necessary resources to address the backlog and have failed to comply within the statutory time. Therefore, a class action lawsuit has been filed by three immigration attorneys and two non-citizens to challenge the federal agencies inability to respond to their request for case information in a timely manner.
E Visas for New Zealand — On June 10, 2019, New Zealand business owners and citizens essential to those companies became eligible to apply for E-1 Treaty Trader Visas and E-2 Treaty Investor Visas. USCIS has also began to accept applications for New Zealanders in the U.S. to change their status to E-1 and E-2.
House Passes Immigration Bill Giving Dreamers a Path to Citizenship — On June 4, 2019, the U.S. House of Representatives passed the American Dream and Promise Act, or HR 6, which would provide a road map to permanent residency and citizenship for holders of DACA, TPS, and DED. In order to be eligible, immigrants must have entered the United States before the age of 18, resided in the country for at least 4 years, and earned a high school diploma or GED.
Immigration Hardliner Nominated to Lead USCIS — On June 10, 2019, the Trump administration named Ken Cuccinelli, the former Attorney General of Virginia, to serve as the Acting Director of the USCIS. Cuccinelli has never worked at the agency that he's now tasked with leading.
Ombudsman's Office Hosts Teleconferences on H-1B Enforcement Issues — On July 2, 2019, the U.S. Department of Homeland Security announced that the Ombudsman's Office will be hosting a public teleconference to share information on H-1B enforcement issues such as H-1B related complaints and H-1B non-immigrant worker regulations.
Polly A. Weber's Art Draws Attention to the Need for Immigration Reform — Retired Immigration Judge Polly A. Weber has created refugee-themed triptychs out of rugs to call attention to the compelling need for a comprehensive immigration reform in the United States. Her three rugs entitled "Fleeing from Persecution," "Caught in the Covfefe" and "Safe Haven" narrate the story of people who are forced to flee their home countries due to persecution and seek sanctuary in another country.
Prevailing Wage Determinations — As of June 10, 2019, DOL began accepting electronic filings of Form ETA 9141, Application for Prevailing Wage Determination, through the new Foreign Labor Application Gateway (FLAG) System. As of June 13, DOL began accepting H‑2B applications via FLAG. As of July 3, all H‑2B applications must be submitted to DOL via FLAG.
Report: ICE Broke Rules in Deporting Veterans — On June 6, 2019, the General Accounting Office (GAO) issued a report entitled "Immigration Enforcement:Actions Needed to Better Handle, Identify, and Track Cases Involving Veterans." ICE policies require it to take additional steps prior to removal actions, such as considering their service record. The GAO found that ICE did not consistently follow these policies from 2013-2018. ICE also does not maintain complete electronic data on these veterans. As a result, ICE does not know how many veterans have been placed in removal proceedings or removed.
U.S. State Department Requiring Social Media Information From Visa Applicants — On May 31, 2019, the U.S. Department of State began to require immigrant and non-immigrant visa applicants to disclose their social media accounts, previous email addresses, and phone numbers as part of an effort to enhance the screening process. In the past, this information was a requisite for applicants who warranted additional scrutiny in connection with terrorism or national security concerns.
USCIS Resumes Availability of Premium Processing for H-1B Cap-Subject Petitions — On June 10, 2019, USCIS began premium processing for cases that are subject to the H-1B cap for fiscal year 2020. Employers may file form I-907 to request expedited processing for certain employment-based immigration petitions.
USCIS Aims to Decrease Processing Times for N-400's and I-485's — USCIS plans to shift caseloads between field offices to decrease processing times. They may schedule applicants to appear for an interview at a field office outside of their normal jurisdiction. Applicants may receive an interview appointment notice or other types of notices (such as a Request for Evidence) from a field office outside of their normal jurisdiction
USCIS Will No Longer Accept Form I-407 at International Field Offices — Beginning July 1, USCIS will no longer accept Form I-407, Record of Abandonment of Lawful Permanent Resident Status at international field offices by mail or in person. Individuals who wish to voluntarily record abandonment of their lawful permanent resident (LPR) status must submit Form I-407 via mail to: USCIS Eastern Forms Center, Attn: I-407 unit, 124 Leroy Road, PO Box 567, Williston, VT 05495
USCIS Expands FIRST: A Fully Digital FOIA System — On June 25, 2019, the USCIS announced the expansion of its digital Freedom of Information Act (FOIA) Immigration Records System (FIRST). FIRST is the only system in the U.S. government that allows users to submit and track FOIA requests and receive documents digitally.
YouTube Interview with Carl Shusterman – On June 17, 2019, Attorney John Khosravi interviewed Attorney Carl Shusterman about his experience working as an INS Trial Attorney (1976-82) and in private practice, getting his perspective on today's immigration environment.
1. Spouses/Children of Green Card Holders Can File I-485s in July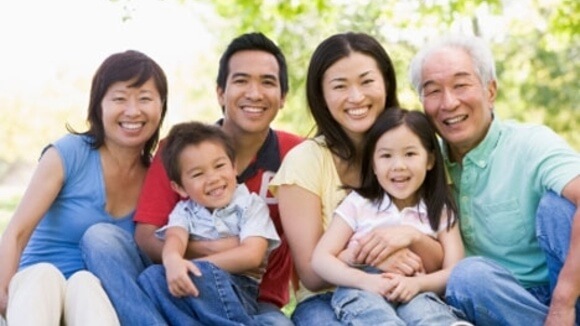 The U.S. State Department announced that the family 2A category (spouses and unmarried children of lawful permanent residents) will become current in July for the first time in many years.
On June 26, the USCIS announced that even though Worldwide Family 2A is backlogged on the Dates of Filing Chart, since the Worldwide Family 2A is current on the Final Action Dates Chart, spouses and unmarried minor children of green card holders can file applications for adjustment of status in July if they are otherwise eligible. If the green card holder has yet to file an I-130 visa petition, the I-130 and the I-485 can be submitted simultaneously.
For the past few years, the family 2A category has been backlogged 18-24 months, so this may be a once-in-a-lifetime opportunity!
2. July 2019 Visa Bulletin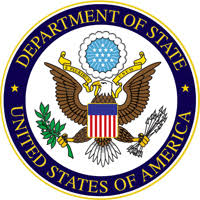 The Visa Bulletin is issued by the U.S. State Department on a monthly basis. The Bulletin shows the backlogs for persons who have been sponsored for green cards through their employers, their relatives, through investments and through the diversity lottery. The length of the backlog varies depending on the person's preference category and their country of chargeability which is usually their country of birth.
3. Visa Bulletin Predictions for FY2019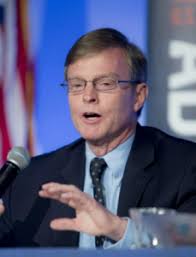 Charlie Oppenheim at the US Department of State issues visa bulletin predictions as to how rapidly or slowly he expects the priority dates in the employment-based and family-based categories to move forward, or to retrogress.
You can stay up-to-date with the waiting times in the Visa Bulletin by subscribing to our Free E-Mail Newsletter.
4. Immigration Government Processing Times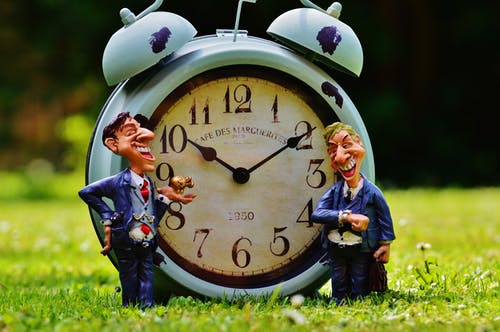 We link to the most recent immigration waiting times for each of the four USCIS Service Centers, the National Benefits Center and the Administrative Appeals Office. We also link to the processing times of all of the 83 USCIS District Offices and Sub-offices. We link to the Labor Department's page entitled "Processing dates for labor certification applications". Finally, we link to the State Department's "Visa Wait Times" page.
5. Success Story: Solving a Difficult Employment-Based Case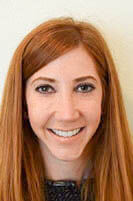 A few months ago, a couple living in Chicago scheduled a legal consultation with us. Born in China, they had become Canadian citizens. Entrepreneurs, they decided to start a restaurant and employ U.S. workers. The husband who owned the restaurant was granted an E-2 visa as a Treaty Investor. His wife obtained an E-2 dependent visa which allowed her to work for other employers.
The wife got a job as a chef in another restaurant. The owners were pleased with her work and decided to sponsor her for a green card. Eventually, both a PERM application and an I-140 visa petition were approved. When her priority date became current under the EB-3 category for China, their attorney submitted applications for adjustment of status for both the wife and her husband.
A couple of years later, the petitioning restaurant went out of business…
6. Trivia Quiz: Immigrant Signers of the Declaration of Independence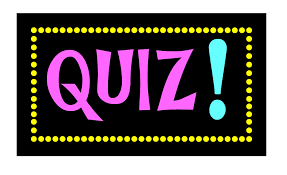 This month's Immigration Trivia Quiz is entitled:
Quiz Removed
The first person to correctly answer our quiz (and supply their biographical information) wins a free legal consultation with one of our attorneys before the end of July.
7. Ask Mr. Shusterman: Trump's Assault On Immigrants – What We Can Learn From Our Past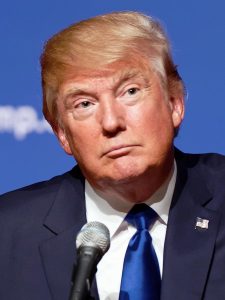 On the evening of June 20, 2019, the day before he kicked-off his reelection campaign, President Trump tweeted:
"Next week ICE will begin the process of removing the millions of illegal aliens who have illicitly found their way into the United States. They will be removed as fast as they come in."
The President is bashing immigrants in order to rally his base for the 2020 elections. It is not only the undocumented which have had to endure his wrath. He has taken many steps designed to dismantle our nation's legal immigration system, depriving our country of many of the best and brightest people from around the world.
8. Philippines EB-3 is Current in July – File Now!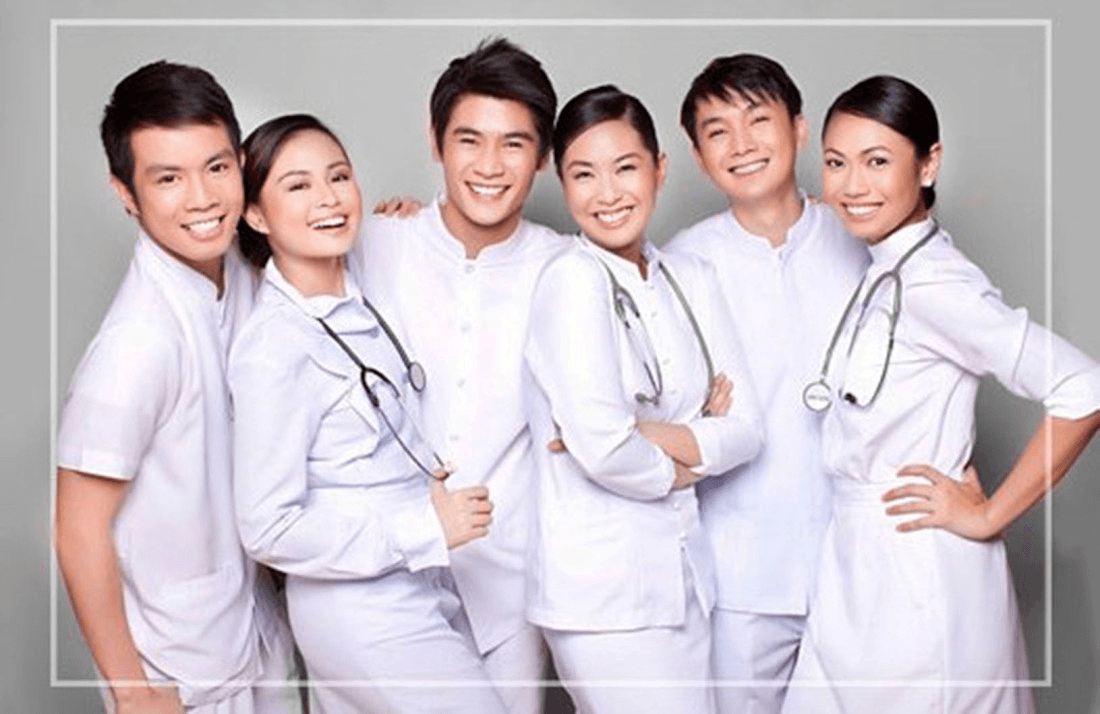 Great News: The EB-3 category for Filipino nurses and other professionals is current (no backlog) in July and may stay current all summer long.
This is a momentous change from the enormous backlog that EB-3 Filipinos were experiencing just a few years ago.
We are working together with our health care clients to file as many I-140s for RNs and PTs as possible. If the RN or PT is in the U.S. as a nonimmigrant, we are also filing I-485s for them, their spouses and children.
This is of vital importance to our country. The U.S. Bureau of Labor Statistics has projected that the number of nurses in our country needs to grow by over 200,000 each year through 2026 in order to fill newly created positions and to replace retiring nurses. Nursing school enrollment in the U.S. is not growing fast enough to meet the projected demand for nursing services.
9. Jobs & Green Cards for RNs & MedTechs – Free Legal Help!
Are you a Registered Nurse or a Medical Technologist or a Speech Language Pathologist who is looking for a job in the US?
What if you could find a job, a work visa, and green cards for you and your family to live in the US? And what if the cost to you for all of this was zero dollars?
Hard to believe? Let me explain.
10. Winner of Our June 2019 Immigration Trivia Quiz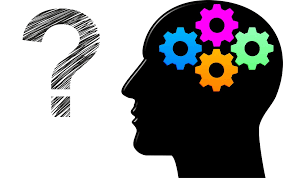 June's Immigration Quiz was entitled: Immigrant Baseball Players
Here are the answers to the Quiz from our winner, Liza:
"1. Name – Albert Pujols
Country – Santo Domingo, Dominican Republic
2. Name – Gift Ngoepe
Country – Pietersburg, South Africa
3. Name – Ichiro Suzuki
Country – Kasugai, Aichi, Japan"
Congratulations, Liza! And thank you for keeping up with our newsletter!
Certified Specialist in Immigration Law, State Bar of California
Immigration and Naturalization Service (INS) Attorney (1976-82)
Member of AILA Board of Governors (1988-97)
Law Offices of Carl Shusterman, 600 Wilshire Blvd., Suite 1550
Los Angeles, CA 90017
Phone: (213) 623-4592 x0, Fax: (213) 623-3720
"Wherever I go, except for Barbados, I'm an immigrant. I think people forget that a lot of times. I think they see Rihanna the brand. But I think it's important for people to remember, if you love me, everyone out here is just like me. A million Rihannas out there, getting treated like dirt."
– Rihanna
Shusterman's Immigration Update July 2019 – Quick Links
About Us
Back Issues of Our Newsletter
Citizenship
Client Testimonials
EB-5 Investors
Forms Download
Green Cards
Job Search
PERM
Processing Times
Schedule a Legal Consultation
Subscribe to Our Newsletter
Success Stories
Temporary Visas
Visa Bulletin
July 1, 2019