Visa bulletin predictions are made on a monthly basis by Charlie Oppenheim of the State Department to show how rapidly or slowly he expects the priority dates in the employment-based and family-based categories to move forward, or to retrogress.
At the Virtual Conference of the American Immigration Lawyers Association on June 11, the State Department announced that there will be huge advancements in the Indian EB-2 and EB-3 Final Action Dates as well as advances in China and Vietnam EB-5 Final Action Dates in the July Visa Bulletin.
India EB-2 will advance by 8 months to July 1, 2011 and India EB-3 will rocket ahead by over one year from November 1, 2011 to January 1, 2013.
China EB-5 will move forward 7 weeks to November 8, 2015 while Vietnam EB-5 will zoom ahead almost 2 years to April 1, 2020. By September 2021, Vietnam EB-5 should be current.
Charlie hosted a live chat discussing the June Visa Bulletin and visa bulletin predictions on May 24, 2021. He will continue to do so on a monthly basis.
Charlie predicts that the employment-based green card limit will rise to at least 290,000 in fiscal year 2022, an all-time high!
I would like to thank John Byrne for posting the following index of questions for the June 2021 Chat with Charlie:
1:55 – there will be a live video on visa backlog (may 25th 1pm ET )
3:40 – will FY2021 family/employment limits be reached?
4:30 – what are the expected FY2022 limits for family/employment?
5:15 – will China and India 2nd preference dates continue to advance?
5:55 – will worldwide family preference dates continue to move?
6:26 – which countries use the majority of employment based numbers?
7:15 – how are final action dates determined for each month?
8:07 – Does USCIS share information with Charlie's office regarding how many cases they have in each stage of processing?
9:32 – at what point is a number allocated for use by an applicant?
10:46 – do you expect any final action dates to be retrogressed?
12:23 – do you anticipate EB2/EB3 with Sep 2011 priority date will retrogress in FY2022?
13:18 – how much movement will we see with EB3 in the July bulletin?
14:00 – F4 (family 4th preference) retrogressed last year, has not recovered.
15:32 – when can we expect 2016 Mar EB3 to be current?
16:28 – any chance in spillover for FY2021 to FY2022?
17:13 – how is your work audited for the way you move bulletin dates?
18:25 – what is the point of advancing Indiana EB2 dates as USCIS reufes to accept AoS for Jun 2021?
20:02 – shouldn't the spillover go to India since it's the most backlogged?
20:07 – why is the difference between filing date and final action date only 6 months for India F4, but elsewhere is 9-12 months?
23:11 – does DoS have authority to make all priority dates current if USCIS does not use available visas this year?
24:18 – why did you move the family 1st preference dates agressively, and are you planning to move the priority dates agressively?
25:42 – how many visas have been used and how many are expected to be used at the end of the year?
27:07 – when do you exepct F3 final action dates for the rest of the world will have strong forward movement?
28:13 – what is the reasoning for progressing India EB2 dates since the filing table cannot be used?
29:19 – when you say "agressive" movement, what does that mean in terms of time?
30:48 – in which order are the applications processed? Priority date, received date, notice date etc.?
33:00 – do you belive that India EB3 from 2013 current in FY2022?
34:07 – in the last chat, you indicated that F4 would move, but they didn't move this month – why?
For the millions of people waiting in line in the employment-based and family-based categories, the visa bulletin predictions give them an idea of when they will be able to become lawful permanent residents.
You can stay up-to-date with the waiting times in the Visa Bulletin by subscribing to our Free E-Mail Newsletter. Also, see our Coronavirus – Immigration Updates page.
Client Reviews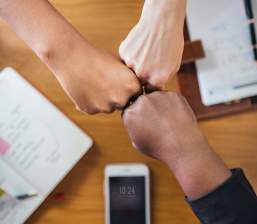 Great Work!
"We are very pleased by the services we get from the Law Offices of Carl Shusterman. Our experience in the past year with all our H1B renewals has been amazing, and we've obtained great results."
- KRG Technologies, Valencia, California
Read More Reviews
Zoom Consultations Available!
Visa Bulletin Predictions
Family-Based Preference Categories
Visa Bulletin Predictions
Most worldwide family based dates may not advance at all during this summer.
However, worldwide and India FB-4 will move forward in June.  Not Philippines FB-4.
Most Mexico and Philippine family-based categories will move forward during the summer.
None of the family-based categories are expected to retrogress this fiscal year.
Employment-Based Preference Categories
Visa Bulletin Predictions
China and India EB-1 will remain current for the rest of the fiscal year.
Unused EB-1 numbers will drop down to the EB-2 category.
China and India EB-2 and EB-3 will continue to advance aggressively in June and during the rest of the fiscal year.
EB-4 continue to move forward for Central American countries.
EB-5 China dates will probably not advance for the rest of the fiscal year.
EB-5 Vietnam will continue to advance during this fiscal year.
Visa Bulletin Predictions – Q & A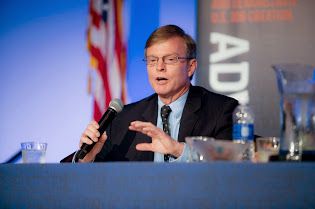 If you are the beneficiary of a family-based or employment-based visa petition that is subject to the preference categories (mostly everyone who is not an immediate relative—spouse, parent, or unmarried child under the age of 21 of a U.S. citizen), then you should know that Charlie Oppenheim is the Department of State's Chief of Visa Control and Reporting Division. He is responsible for issuing the monthly Visa Bulletin. The monthly Visa Bulletin indicates visa availability for any given month.
Charlie issues the Visa Bulletin each month for the next month and fixes the dates on the bulletin based on demand for visas. Since these visa categories are numerically limited, meaning that only a set number of visas are available each fiscal year, the more demand, the more the dates will move backward or stay the same. If there is less demand, the dates move forward.
Because persons born in a particular country can only use 7% of the worldwide numbers, some countries like India and China in the EB categories and Mexico and the Philippines in the FB categories have extremely long backlogs.
Charlie's Fiscal Year 2022 Visa Bulletin Predictions
The EB limit will rise to at least 275,000 in fiscal year 2022, even higher than in the current fiscal year!
The FB limit in fiscal year 2022 is expected to remain at 226,000.
Decades of Immigration Experience Working for You
What Can We Help You With - Videos
Green Cards through Employment
Green Card through Marriage
---
Carl Shusterman
Carl Shusterman served as an INS Trial Attorney (1976-82) before opening a firm specializing exclusively in US immigration law. He is a Certified Specialist in Immigration Law who has testified as an expert witness before the US Senate Immigration Subcommittee. Carl was featured in the February 2018 edition of SuperLawyers Magazine.
Rate this page:
---