Charlie Oppenheim at the US Department of State issues visa bulletin predictions as to how rapidly or slowly he expects the priority dates in the employment-based and family-based categories to move forward, or to retrogress.
Client Reviews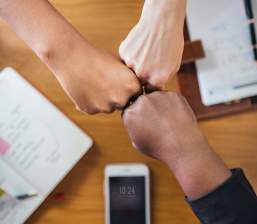 Great Work!
"We are very pleased by the services we get from the Law Offices of Carl Shusterman. Our experience in the past year with all our H1B renewals has been amazing, and we've obtained great results."
- KRG Technologies, Valencia, California
Read More Reviews
Skype Consultations Available!
Charlie sets the "Dates for Filing" on the monthly Visa Bulletin based on where he expects the final action dates will be in the next 8 to 12 months, these charts are also helpful in understanding how far the final action dates are likely to advance in the near term. Understanding these charts can help immigrants and their attorneys plan accordingly.
Check-in with DOS's Charlie Oppenheim: Visa Bulletin Predictions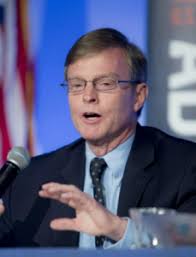 Charlie provides his predictions for monthly forward movement for various categories. These predictions are based on current demand trends and are reliable through May 2019. Movement "up to five weeks" should be interpreted as a range of movement per month between zero and five weeks. Charlie anticipates publishing updated projections for potential monthly movement in the July 2019 Visa Bulletin.
Potential Monthly Movement through May 2019
Family-Based Preference Categories: Visa Bulletin Predictions
Worldwide dates (except oversubscribed countries):
FB-1: Up to 5 weeks
FB-2A: Up to 1 month
FB-2B: Up to 2 months
FB-3: Up to 2 weeks
FB-4: Up to 6 weeks
Employment-Based Preference Categories:
Employment First (EB-1):
Worldwide: Up to 2 months
China and India: Up to 1 month
Employment Second (EB-2):
Worldwide: Current for the foreseeable future
China: Up to 3 months
Employment Third (EB-3):
Worldwide: Current
China: Up to 3 weeks
India: Up to 3 months
Mexico: Current
Philippines: Rapid movement to generate demand
Employment Fourth (EB-4):
Worldwide: Current
El Salvador, Guatemala, Honduras: Up to 1 week
Mexico: Rapid forward movement until per country limit is reached
Employment Fifth (EB-5):
Worldwide: Current
China-mainland born: Up to 1 week
Vietnam: Up to 3 weeks
Increased Consular Processing of EB Cases
Last year there was a notable increase in consular processing of employment-based cases, which Charlie attributed to potential uncertainty by attorneys and applicants regarding the new USCIS district office interview policy. Although this policy has not significantly slowed down adjustment of status processing times, the increased preference for consular processing continues. To date, NVC is experiencing a 5% increase in consular processing of employment-based cases throughout this fiscal year compared to the last fiscal year.
The dates in the Visa Bulletin can be misleading. They may look closer on the Bulletin than they are in reality.
What Can We Help You With - Videos
Green Cards Through Employment
Green Cards Through Marriage
---
Carl Shusterman
Carl Shusterman served as an INS Trial Attorney (1976-82) before opening an 8 attorney firm specializing in immigration law. He is a Certified Specialist in Immigration Law who has testified as an expert witness before the Senate Immigration Subcommittee. Carl was featured in the February 2018 edition of SuperLawyers Magazine.
Rate this page:
---