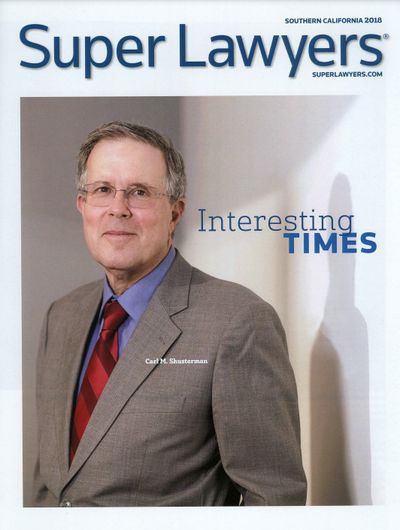 Visa bulletin predictions are released on a monthly basis by Charlie Oppenheim of the State Department to show how rapidly or slowly he expects the priority dates in the employment-based and family-based categories to move forward, or to retrogress.
For the millions of people waiting in line in the employment-based and family-based categories, the visa bulletin predictions give them an idea of when they will be able to become lawful permanent residents.
You can stay up-to-date with the waiting times in the Visa Bulletin by subscribing to our Free E-Mail Newsletter. Also, see our Coronavirus – Immigration Updates page.
Client Reviews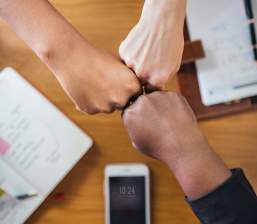 Great Work!
"We are very pleased by the services we get from the Law Offices of Carl Shusterman. Our experience in the past year with all our H1B renewals has been amazing, and we've obtained great results."
- KRG Technologies, Valencia, California
Read More Reviews
Skype Consultations Available!
Visa Bulletin Predictions (3-20-20)
Visa Bulletin Predictions – Family-Based Preference Categories
In April 2020, F2A, which became current back in July 2019, remains current. Charlie anticipates that F2A will continue to remain current for the foreseeable future. Even if he were to establish a final action date, it would be very close to the calendar date. There are tens of thousands of eligible individuals in this category who have not become documentarily qualified, despite the category having become current 9 months ago.
F1 Worldwide and F1 China also remain the same in April, holding at a final action date of July 1, 2006.
Beyond that, the other family-based preference categories are moving forward based on Charlie's prior projections at the pace of a few weeks at a time, with the exception being the Philippines family-based preference categories, which continue to leap forward rapidly due to lack of demand, ranging from a four month advancement in F2B Philippines to a 7.5 month advancement in F3 Philippines.
Visa Bulletin Predictions – Employment-Based Preference Categories
EB-1: Visa Bulletin Predictions
In April, EB-1 Worldwide (including El Salvador, Guatemala and Honduras, Mexico Philippines and Vietnam) advances another three months to June 1, 2019. Charlie continues to predict fairly sizeable advancement in this category, with a strong possibility that this category could become current in early summer. This likelihood will increase the longer the Guangzhou, China post remains closed to IV interviews, since any otherwise unused EB-5 numbers will "fall up" to EB-1.
If and when EB-1 Worldwide (including El Salvador, Guatemala and Honduras, Mexico Philippines and Vietnam) becomes current, the otherwise unused numbers would then be allocated to those applicants with the earliest priority dates regardless of place of birth, which would predominately impact EB-1 India. There are currently over 18,000 EB-1 India applicants that have already been interviewed and are awaiting a visa number based on forward movement of that final action date.
In April, the final action date for EB-1 China will advance one week to June 8, 2017 and EB-1 India will advance 2 months to May 1, 2015.
EB-2: Visa Bulletin Predictions
As predicted, EB-2 Worldwide remains current in April. Last month, based on demand patterns that existed at the time, Charlie predicted that a final action date would need to be imposed in EB-2 Worldwide no later than June 2020. Based on the anticipated slowdown in processing due to the coronavirus, Charlie expects that might not occur until late summer, if at all.
EB-2 China advances two weeks in April to September 1, 2015, and EB-2 India advances three days to May 25, 2009.
EB-3 and EB-3 (EW) Other Workers: Visa Bulletin Predictions
In April, the final action date for EB-3 Worldwide (including EB-3 El Salvador, Guatemala and Honduras, EB-3 Mexico, EB-3 Philippines and EB-3 Vietnam) holds at of January 1, 2017. The same goes for EB-3 Other Workers Worldwide (including EB-3 El Salvador, Guatemala and Honduras, EB-3 Mexico, EB-3 Philippines and EB-3 Vietnam). Only EB-3 Other Workers China and EB-3 Other Workers India advance modestly by one month and one week respectively, for an EB-3 Other Workers China final action date of July 1, 2008 and an EB-3 Other Workers India final action date of January 22, 2009.
EB-3 China continues to advance at a slightly faster pace than EB-2 China, leaving EB-3 China 7.5 months ahead of EB-2 China. Although Charlie is starting to see downgrades materialize, he expects the effects of the coronavirus may cause this situation to continue longer than it otherwise might.
EB-3 India and EB-3 India Other Workers advance one week to January 22, 2009 in April.
EB-3 number usage in FY20 has been robust, which caused the category to retrogress. As such, this category has already used a significant amount of its fiscal year allocation.
EB-4: Visa Bulletin Predictions
The final action date for EB-4 El Salvador, Guatemala and Honduras held for a while before advancing briefly in March 2020. In April, it will hold again with a final action date remaining at July 15, 2016. As predicted, EB-4 Mexico continues to advance modestly, this time by 9 weeks to January 22, 2018.
EB-5: Visa Bulletin Predictions
With the suspension of IV appointments in Guangzhou, China, EB-5 China number usage is essentially nonexistent. Although the final action date advanced 4.5 months in March, this category will hold at May 15, 2015 in April. This category is not advancing is because although processing has temporarily ceased, there is pent-up demand for interviews which would have been scheduled if not for the reduction in services related to the coronavirus. Date movement was expected to encourage applicants to act on their case in a timelier manner. However, advancing the date at this time would not be prudent given the processing issues during the coronavirus global pandemic. Doing so could ultimately require a steep correction.
In April, EB-5 India advances modestly by 9 weeks to January 1, 2019, and EB-5 Vietnam advances three weeks to February 8, 2017.
As noted above, the temporary hold on processing EB-5 China cases in Guangzhou will likely prevent all available numbers from being used in the EB-5 category this fiscal year, causing numbers to "fall up" to EB-1.
Visa Bulletin Predictions – Q & A
Question: USCIS officers at local green card interviews check visa availability against what they tell us is a Department of State database. That DOS database can say "visa unavailable" even if the Visa Bulletin shows that the visa is available, based on the final action date. Can you please explain why this appears to be a discrepancy?
Answer: When the Visa Bulletin is published, it indicates visa availability for the upcoming month based upon the demand which has already been received for consideration in the determination of that month's final action dates, and numbers are provided for such demand. Then item #1 of each Visa Bulletin describes what may happen if subsequent changes in demand patterns may require some type of corrective action when it says "(i)f it becomes necessary during the monthly allocation process to retrogress a final action date, supplemental requests for numbers will be honored only if the priority date falls within the new final action date announced in this bulletin. If at any time an annual limit were reached, it would be necessary to immediately make the preference category 'unavailable', and no further requests for numbers would be honored."
That is exactly what happened with the determination of the March dates (February 10th), and subsequent publication of that Visa Bulletin. At that time a "Rest of World" Employment Third preference final action date was listed in Chart A on page four of the bulletin. Then Item D in the bulletin not only explained why that date had been established, but that it was being imposed effective immediately on all future requests being received for such numbers.
Therefore, if a visa number had not already been provided for use by an applicant prior to that time, they became subject to the March final action date. For example, if a request for visa authorization were received for an adjustment of status applicant appearing for interview on February 19th the applicant's priority date had to be prior to January 1, 2017 for such authorization to be granted. If not, that request submitted by the USCIS Officer processing the case went into our "Pending" demand file awaiting authorization based on future forward movement of that final action date.
Over 100 Years of Immigration Experience Working for You
What Can We Help You With - Videos
Green Cards through Employment
Green Card through Marriage
---
Carl Shusterman
Carl Shusterman served as an INS Trial Attorney (1976-82) before opening a firm specializing exclusively in US immigration law. He is a Certified Specialist in Immigration Law who has testified as an expert witness before the US Senate Immigration Subcommittee. Carl was featured in the February 2018 edition of SuperLawyers Magazine.
Rate this page:
---