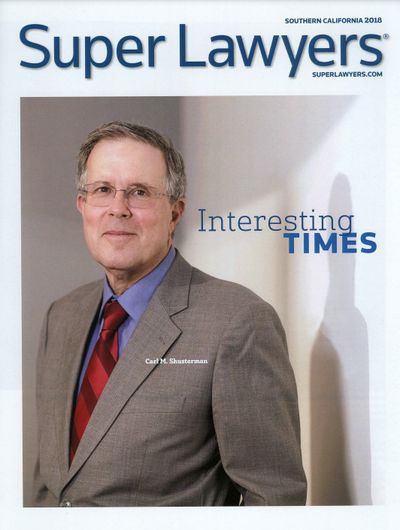 U.S. immigration laws permit a person to get a green card through employment if their employer is unable to find a qualified U.S. worker for the job. We have represented hundreds of employers across the US, assisting them in sponsoring employees for both temporary working visas and green cards.
US immigration law allows 140,000 persons annually to obtain green cards through employment. This number includes both the principal worker and immediate family members (spouse and unmarried children). However, in FY2021, the number rose to 261,000, and in FY2022, the number is approximately 281,000.
Persons born in a particular country cannot use more than 7% of the quota in any of the 5 employment-based (EB) categories. This has led to long backlogs in the EB categories for persons born in India and mainland China.
When will your priority date become current? See our Visa Bulletin Predictions page.
Before an EB-2 or EB-3 preference petition on behalf of a prospective immigrant can be submitted to the US Citizenship and Immigration Service (USCIS), an employer generally must obtain the approval of a PERM application from the US Department of Labor. This represents a determination by the Secretary of Labor that no minimally-qualified US workers are ready, willing and able to fill the job, and that the employment of an immigrant will not adversely affect the wages and working conditions of US workers.
There are a number of exceptions to the PERM requirement.
Client Reviews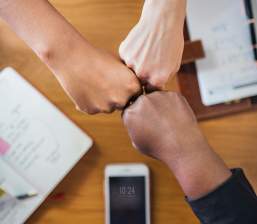 Great Work!
"We are very pleased by the services we get from the Law Offices of Carl Shusterman. Our experience in the past year with all our H1B renewals has been amazing, and we've obtained great results."
- KRG Technologies
Read More Reviews
Zoom Consultations Available!
Green Card Through Employment is divided into the following sub-topics:
Success Stories – Green Card Through Employment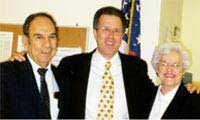 Videos – Green Card Through Employment
How to Obtain a Green Card Through Employment – Immigration Attorney Carl Shusterman (former INS Attorney, 1976-82) explains the EB-1, EB-2, EB-3 and EB-4 preference categories and how to obtain permanent residence through each of these categories. He describes the PERM process, national interest waivers and Schedule A occupations.
Green Cards Through Employment: An Overview – Overview concerning employment-based immigration to the United States.
EB-1 Priority Workers
(28.6% of the worldwide level of visas, or approximately 40,000 visas PLUS unused special immigrant and investor visas, if any)
Priority workers include (A) persons of extraordinary ability, (B) outstanding professors and researchers, and (C) certain executives and managers of multinational corporations.
A person's extraordinary ability in the arts, sciences, business, education, or athletics must be demonstrated by sustained national or international acclaim, and his achievements must have been recognized in his field through extensive documentation. He must be entering the US to continue work in his area of extraordinary ability, and his entry must substantially benefit prospectively the US.
To qualify as an outstanding professor or researcher, a person must (1) be recognized internationally as outstanding in a specific academic area; (2) have at least three years of teaching or research in the academic area; and (3) seek to enter the US for (a) a tenured or tenure-track position within a university or other institute of higher education to teach in the academic area.
A multinational executive or manager must have been employed abroad as such during at least one of the three years preceding his application for priority worker classification and admission into the US as a priority worker. He must be entering the US to be employed as an executive or manager for the same firm, corporation or legal entity (or to a subsidiary or affiliate thereof) that employed him abroad.
EB-2 Professionals with Advanced Degrees and Persons of Exceptional Ability
(28.6% of the worldwide level of visas, or approximately 40,000 visas PLUS unused visas from priority worker category, if any)
These visas are reserved for qualified immigrants who are (1) members of the professions holding advanced degrees or their equivalent, or (2) those who are of exceptional ability in the sciences, arts, or business. It is required that such immigrants will substantially benefit prospectively the national economy, cultural or educational interests of the U.S. and that their services are sought by an employer in the US.
In determining whether a person is of exceptional ability, the possession of a degree or license does not, by itself, constitute sufficient evidence of such ability.
Unlike a priority worker, a person may immigrate to the US under this category only after his employer has obtained a PERM labor certification for his job. The employer must demonstrate that the minimum educational requirement for the job is an advanced degree. A person holding a bachelor's degree and five years of professional experience may be considered to possess the equivalent of an advanced degree.
However, where it is deemed to be in the national interest, the USCIS may waive the requirements of a job offer and a PERM labor certification.
EB-3 Professionals, Skilled and Unskilled Workers
(28.6% of the worldwide level of visas, or approximately 40,000 visas PLUS unused visas from the two preceding categories, if any)
A person is a qualified professional under this category if he holds a baccalaureate degree or equivalent experience and is a member of the professions.
A skilled worker is a person capable of performing an occupation which requires at least 2 years of training or experience, not of a temporary or seasonal nature, for which qualified workers are not available in the US.
Other workers are those who are capable of performing unskilled labor, not of a temporary or seasonal nature, for which qualified workers are not available in the US.
Skilled workers, professionals and other workers may immigrate to the US only after their employers obtain PERM labor certifications for their jobs. Unskilled workers are limited to no more than 10,000 visas per year under this category. This limitation has resulted in increased waiting times for housekeepers and other unskilled workers.
EB-4 Special Immigrants and Religious Workers
(7.1% of the worldwide level of visas, or approximately 10,000 visas)
This category includes religious workers, special immigrant juveniles (SIJs) and a variety of other special immigrants..
EB-5 Investors
(7.1% of the worldwide level of visas, or approximately 10,000 visas)
Persons who invest a certain of money in a business or regional center in the US and who create a minimum of 10 jobs for US workers can obtain permanent residence in the US through the EB-5 Investors Program.
Green Card Through Employment Resources
Decades of Immigration Experience Working for You
What Can We Help You With - Videos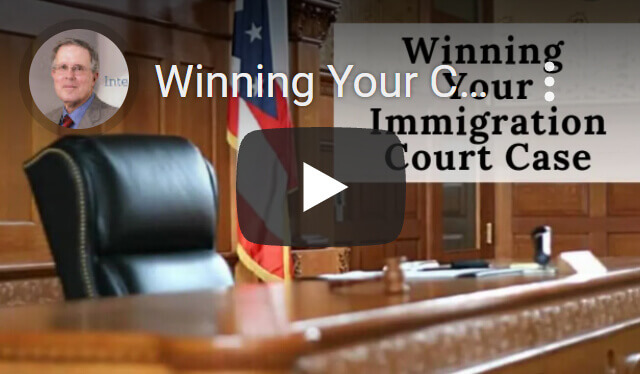 Winning Your Case in Immigration Court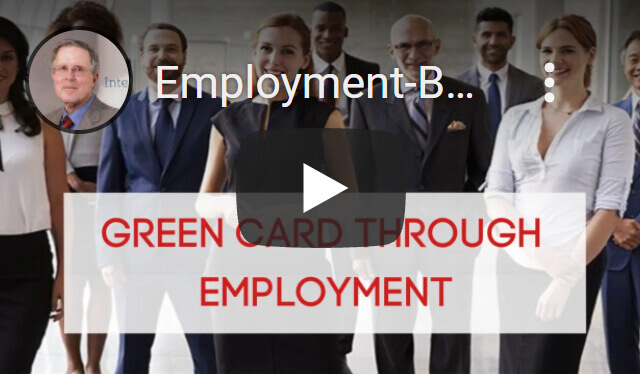 Green Cards through Employment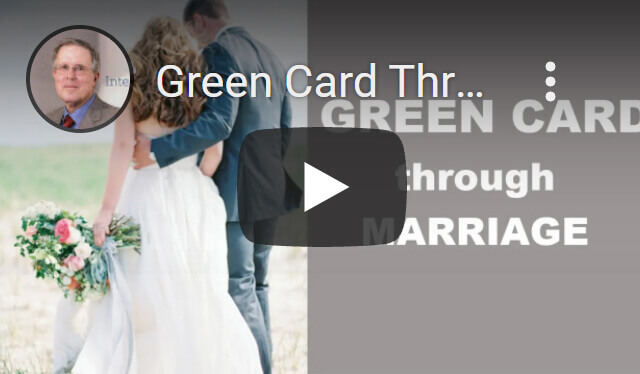 Green Card through Marriage
---
Carl Shusterman
Immigration Attorney Carl Shusterman has 40+ years of experience. He served as an attorney for the U.S. Immigration and Naturalization Service (INS) from 1976 until 1982, when he entered private practice. He has testified as an expert witness before the US Senate Immigration Subcommittee. Carl was featured in SuperLawyers Magazine. Today, he serves as Of Counsel to JR Immigration Law Firm.
---