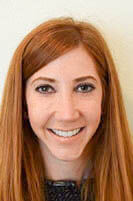 A few months ago, a couple living in Chicago scheduled a legal consultation with us. Born in China, they had become Canadian citizens. Entrepreneurs, they decided to start a restaurant and employ U.S. workers. The husband who owned the restaurant was granted an E-2 visa as a Treaty Investor. His wife obtained an E-2 dependent visa which allowed her to work for other employers.
The wife got a job as a chef in another restaurant. The owners were pleased with her work and decided to sponsor her for a green card. Eventually, both a PERM application and an I-140 visa petition were approved. When her priority date became current under the EB-3 category for China, their attorney submitted applications for adjustment of status for both the wife and her husband.
A couple of years later, the petitioning restaurant went out of business, and the wife started working as a chef at her husband's restaurant.
Client Reviews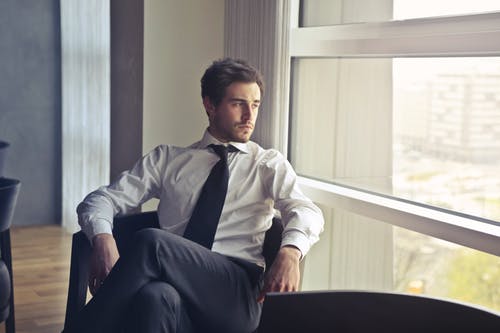 If You Want the Best Result Possible
"Mr. Shusterman and his law firm have represented both me personally and the nonprofit organization that I am associated with. The cases have ranged from the simple to the complex and contentious. Each case has been successfully completed. It is very simple – if you want the best result possible, then select the Law Offices of Carl Shusterman."
- Richard B. Knapp, Chicago, Illinois
Read More Reviews
Zoom Consultations Available!
Many years went by and the couple did not hear from the USCIS about the status of their applications. When their attorney failed to get the government to take action in their cases, they decided to schedule a legal consultation with our law firm.
Given the fact that their applications had been pending for many years, we advised them that the best course of action would be for us to get copies of their files from the USCIS using the Freedom of Information Act.
While our request was pending, USCIS denied their applications on the ground that since the wife's sponsoring employer had gone out of business, the couple was no longer qualified to obtain employment-based green cards. Attorney Jennifer Rozdzielski of our law firm responded by submitting a motion to reopen challenging the USCIS denial.
Attorney Rozdzielski argued that the USCIS decision wrongly focused on the client's former employer, and not her current employer, to which she had successfully ported. Porting (changing) jobs is permitted under the American Competitiveness in the 21st Century Act of 2000 (AC-21), where the I-140 has been approved and the I-485 has been pending for at least 180 days. It is acceptable only if the new position is "substantially the same or similar" as the prior occupation.
USCIS's decision failed to address this issue. This was an error as portability is permitted to allow persons freedom of movement in their employment. For over 20 years, employment-based adjustment of status applications had been adjudicated by USCIS Service Centers rather than District Offices. Perhaps because of this, the officer at the USCIS District Office who had denied the applications was unaware of the porting section of AC-21. Had our client been required to remain with her petitioning employer during her entire case, she would have been forced to work for her employer for over a decade. And since the petitioning employer had gone out of business, even this would have been impossible. Because of Attorney Rozdzielski's argument, USCIS agreed cancel the denial and to reopen our clients' applications for adjustment of status.
Victory?
Unfortunately, this was not the end of the matter. Instead of granting our client's applications, USCIS issued a Request for Evidence (RFE) requiring that the current employer sign an affidavit of support for our client. An affidavit of support is required in employment-based cases only where a family member owns 5% or more of the petitioning business. The difficulty here was that her current employer, her husband, was a derivative applicant for adjustment of status. Therefore, he was ineligible to submit an affidavit of support since only a US citizen or a Lawful Permanent Resident is permitted to do so. Feeling that all hope was lost, our clients asked Attorney Rozdzielski if there was any solution to this problem. She used her years of immigration experience to search for an answer.
Here is what she came up with: Since the USCIS had failed to act on the case for a decade, this allowed the wife to work with authorization for over 40 quarters paying into social security. A person with over 40 quarters of social security payments is exempt from the affidavit of support requirement. Not bad!
Within a week of receiving Attorney Rozdzielski's response to the RFE, USCIS approved our clients' applications for adjustment of status. They are now Lawful Permanent Residents of the United States!