Volume Eleven, Number Eight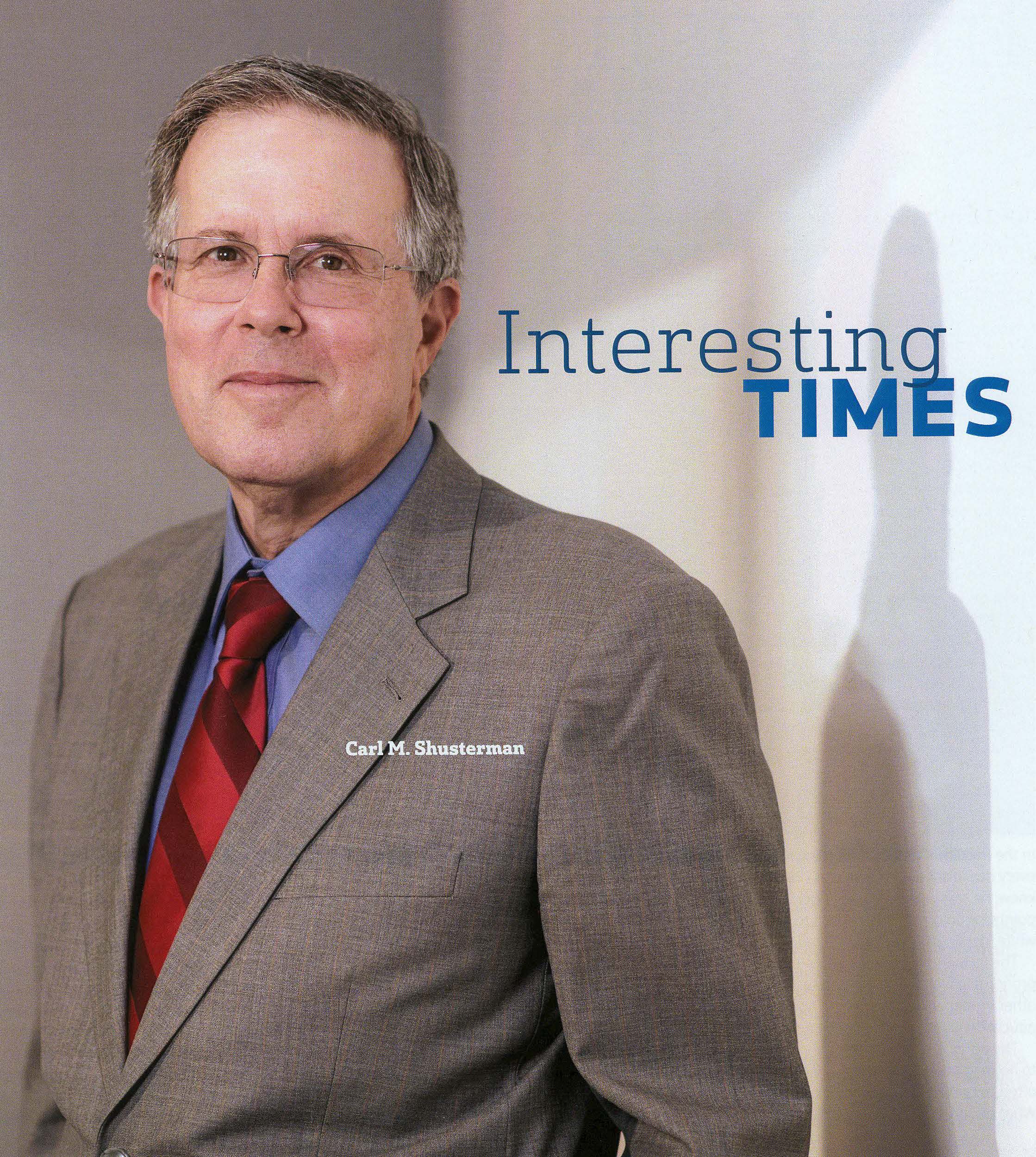 SHUSTERMAN'S IMMIGRATION UPDATE is the Web's most popular e-mail newsletter regarding U.S. immigration laws and procedures with over 40,000 subscribers located in more than 150 countries. It is written by a former INS Trial Attorney (1976-82) with over 30 years of experience practicing immigration law.
Published by the Law Offices of Carl Shusterman, 600 Wilshire Blvd, Suite 1550, Los Angeles, California, 90017. Phone: (213) 623-4592 x0.
Subscribe to our E-Mail Newsletter, join the conversation on our Immigration Facebook Page, follow our Blog Posts and subscribe to our "How-To" Immigration Videos.
Client Reviews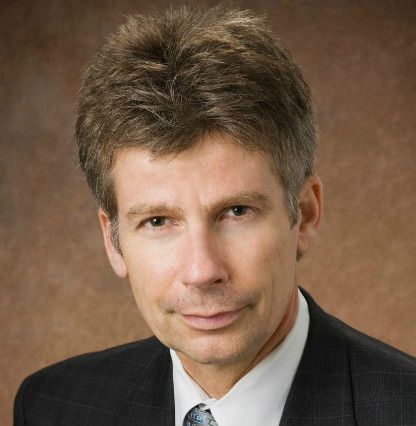 Highly Competent Legal Services
"I work with Merritt Hawkins, the largest physician search firm in the United States. For over 20 years, we have partnered with The Law Offices of Carl Shusterman, which assists us in obtaining visas for the many international physicians we recruit. Mr. Shusterman and his staff have been an indispensable resource of expertise, allowing us to recruit international doctors in the most efficient manner possible on behalf of our clients."
- Phil Miller, Merritt Hawkins, Dallas, Texas
Read More Reviews
Zoom Consultations Available!
Newsletter US Immigration Update September 2006
TABLE OF CONTENTS:
1. Premium Processing Extended to Some I-140 Beneficiaries
2. Proposed Reforms for Immigration Courts and the BIA
3. Asylum: New Survey of Decisions of Immigration Judges
4. Success Story: Keeping an NIW From Being Revoked
5. Immigration Trivia Quiz: Animation Immigration
6. BIA Rules In Favor of Children Who Aged-Out Despite CSPA
7. Immigration Government Processing Times
8. Schedule of Upcoming Immigration Law Seminars
9. Chat Schedule, Transcripts, Audios & Videos
10. Winner of the August 2006 Immigration Trivia Quiz
NEWS FLASHES:
Cubans– On August 11, the Department of Homeland Security (DHS) announced measures to assist families separated by the Castro regime to reunite. See

http://www.dhs.gov/dhspublic/interapp/press_release/press_release_0979.xml (Link no longer operational)

On the same day, the DHS also announced additional measures to combat alien smuggling of Cubans. See

http://www.dhs.gov/dhspublic/interapp/press_release/press_release_0978.xml (Link no longer operational)

Immigration Benefits in EOIR Removal Proceedings
Post-Order Instructions for Individuals Granted Relief or Protection from Removal by Immigration Court
Q&A – DHS Procedures for Implementation of EOIR Background Check Regulations for Aliens Seeking Relief or Protection from RemovalDeportation– The CIS web site has been enhanced to include the following pages related to removal proceedings:
Immigration Tracker Newsletter– To law firms who use Immigration Tracker as their online database and provide web access to their client, we link to their August 2006 newsletter at

http://www.immigrationtracker.com/_newsflash/2006august.html (Link no longer operational)

Nurses and Physical Therapists– The State Department (DOS) reports that the Schedule A category will remain current in the October 2006 Visa Bulletin. However, DOS estimates that there will be no more than 1,000 green cards available for RNs and PTs come November. In fact, this announcement may result in all visa numbers for RNs, PTs and their family members being used up by the end of October. Health care employers and employees are advised to submit their applications and petitions before the 50,000 immigrant visas are used up, and RNs and PTs become subject to the five-year EB-3 retrogression.What effect will this have on the ability of U.S. health care facilities to provide proper care to patients? One has only to read the excellent testimony presented to the Senate Subcommittee on Immigration on August 31 by Phyllis Norman, Vice President of Patient Care Services at Harris Methodist Fort Worth Hospital to see that our country's RN shortage is not going to go away, and that Congress needs to take immediate action to insure the continued supply of foreign-born nurses. See

http://judiciary.senate.gov/testimony.cfm?id=1801&wit_id=5708 (Link no longer operational)

Passports– On August 14, to enhance border security and to facilitate travel, the Department of State (DOS) began issuing Electronic Passports (e-passports) to U.S. citizens. Production has started at the Colorado Passport Agency and will be expanded to other facilities over the next few months. See the DOS media note at

http://www.state.gov/r/pa/prs/ps/2006/70433.htm (Link no longer operational)

PERM Appeal– On July 18, the Board of Alien Labor Certification Applications (BALCA) decided the first PERM appeal against the Department of Labor. The Board found that the Certifying Officer (CO) abused his discretion in denying the application based on a non- material typographical error where the employer, in its motion to reopen, was able to present clear evidence that was in existence at the time the application was filed demonstrating that it was in full compliance with the relevant law. BALCA had erroneously relied on one of its online Frequently Asked Questions (FAQs) rather than on published regulations. The employer, HealthAmerica, due to a typographical error in its online PERM application, had indicated that one of its two required Sunday advertisements had run on a Monday. The electronic PERM program automatically denied the application. When the employer submitted a Motion to Reopen, showing copies of the advertisements, both of them showing that they ran on Sunday, the DOL Certifying Officer rejected the motion. However, BALCA reversed the decision of the Certifying Officer.On August 2, the DOL wrote to BALCA requesting that BALCA remand those PERM cases which were held in abeyance pending the decision in Matter of HealthAmerica.We link to both the decision in Matter of HealthAmerica and the August 2nd letter from our "Labor Department: Immigration Resources" page at

https://www.shusterman.com/departmentoflaborusimmigration.html#3A

Social Security Numbers– The Social Security Administration (SSA) has issued guidelines which permit E-1, E-2 and L-2 spouses to obtain Social Security Numbers without having to first obtain Employment Authorization Documents (EADs) from the CIS. They must show proof that that their spouse is in E-1, E-2 or L-1 status, and present a valid marriage certificate. However, before they are authorized to work, they must obtain an EAD. The new SSA guidelines are online at https://s044a90.ssa.gov/apps10/poms.nsf/lnx/0100203500!opendocument (Link no longer operational)
Special Immigration Status for Civilian Translators– A section of a law recently passed by Congress provides for green cards for Afghan and Iraqi nationals working as civilian translators with the U.S. military. On August 3, the CIS issued a Fact Sheet detailing the requirements and the procedures for applying for such status. See

http://www.uscis.gov/graphics/publicaffairs/factsheets/Translators_080306FS.pdf (Link no longer operational)

USCIS Today– We link to the most recent issue of "USCIS Today", CIS newsletter, from our "CIS" page at

https://www.shusterman.com/uscitizenshipandimmigrationservices.html#2A

Visa Bulletin– To view the September 2006 Visa Bulletin, see our "Visa Bulletin" page at

https://www.shusterman.com/statedepartmentvisabulletin/

This visa bulletin is noteworthy in that despite September being the last month in the fiscal year, all of the worldwide family-based categories advanced as did the worldwide EB-3 category (by five months) and both the EB-1 and EB-3 categories for India.

Western Hemisphere– DHS/DOS Announce New Travel Requirements – On August 11, the Department of Homeland Security (DHS) and the Department of State announced proposed requirements, with some exceptions, for citizens of the United States, Canada, Mexico, and British Overseas Territory of Bermuda to present a passport to enter the United States when arriving by air or sea from any part of the Western Hemisphere beginning on January 8, 2007. See

http://www.dhs.gov/dhspublic/display?content=5797 (Link no longer operational)
1. Premium Processing Extended to Some I-140 Beneficiaries
On August 28, the CIS began offering premium processing for some I-140 immigrant visa petitions, specifically where the beneficiaries are either professionals or skilled workers under the EB-3 category.
The premium processing form (I-907) was modified to reflect this change, and prior versions of the form will not be accepted.
The question is, with the EB-3 category backlogged between four and five years, who will want to spend an extra $1,000 to have their I-140s adjudicated in 15 days only to wait months or years to be able to submit their I-485s?
We believe that very few people will take advantage of this new benefit. However, the following people may wish to consider doing so:
Persons with approved labor certifications or PERM applications whose 6th year in H-1B status will expire soon, but whose priority dates are far from current. In order to receive a three-year extension of their H-1B status, they need to have their I-140s approved. Of course, if their labor certifications or their I-140s were pending over one year, they can already obtain one-year extensions of their H-1B status. However, with the cost and hassle of extending their H-1Bs each year, a three-year extension would seem like the way to go. Be advised that even if the I-140 is currently pending, an I-907 can be filed to force the government to adjudicate the petition within 15 days.
Persons who have already filed their I-140s and I- 485s before the retrogression, and who want to preserve their ability to change jobs under the 180-day portability rule. Unless and until their I-140s are approved, this is a risky thing to do.
Persons with approved labor certifications or PERM applications who are contemplating changing jobs, but whose I-140s are not yet approved. Once their I-140s are approved, they have the ability to change jobs, and apply again under PERM and have new I-140s filed on their behalves. However, without the approval of the first I- 140, they will lose their initial priority dates. Once the I-140 is approved, they will be able to retain the initial priority date.
We link to both the August 18th CIS Press Release and to the CIS' comprehensive "How Do I Use the Premium Processing Service?" from our "Premium Processing" page at
https://www.shusterman.com/premiumprocessingimmigration.html
We link to the new I-907 form from our "Immigration Forms" page at
https://www.shusterman.com/formsusimmigration/
2. Proposed Reforms for Immigration Courts and the BIA
On August 9, Attorney General Gonzalez warned the nation's Immigration Judges that they faced annual performance reviews for the first time, and that their records would be scrutinized to detect frequent complaints, high reversal rates and/or unusual backlogs.
The AG also promised to give Immigration Judges more resources including more training and additional law clerks.
The union that represents the Judges, the National Association of Immigration Judges, is clearly worried about the implications of the new policies. The same week that the AG announced his recommendation, the union ratified their first labor contract with the government.
Denise Slavin, the union's president worried that performance reviews might compromise the independence of the judges. Dana Marks, the vice president of the union, stated that "performance evaluations are utterly inappropriate in judicial settings. We are unaware of any other judges that are subject to evaluations."
Brian Roehrkasse, a spokesman for the Justice Department, countered that "performance evaluations will not be used to tell judges whether to grant or deny relief, but will focus on their professionalism, reasoning and courteous manner."
Several of the U.S. Courts of Appeals have been sharply critical of many decisions of the Immigration Judges. One reason for this is that the Board of Immigration Appeals (BIA) was largely stripped of members who tended to be sympathetic to immigrants. In his much-criticized "streamlining" regulations, ex-Attorney General John Ashcroft, reduced that the membership of the BIA from 23 to 11, encouraged the issuance of the "affirmances without opinions" by a single member of the Board, and direct the Board to clear out their huge backlog of cases as quickly as possible. As a result, the Federal Appeals Courts have been deluged with immigration opinions to review, many of which are poorly reasoned and/or written.
Although the AG would reverse his predecessor by adding four additional members to the BIA, his recommendations do little to solve the problems that "streamlining" has engendered.
AILA was sharply critical of this omission. In addition, the ACLU's Lucas Guttentag complained that "this report does not address the fundamental problem of poorly reasoned or intemperate immigration judges and the Board of Immigration Appeals' role in dealing with those decisions."
AG Gonzales continues to refer to streamlining as a "success". His plan would provide a complaint process against judges, and would allow judges to sanction lawyers for misconduct. Hopefully, the sanctions will apply not just to private attorneys, but also to government attorneys.
The Justice Department published a list of 22 "Measures to Reform the Immigration Courts and the Board of Immigration Appeals".
When these measures will actually be implemented is anyone's guess.
The Attorney General also requested that the Chief Immigration Judge and the EOIR Director review the recent TRAC study which highlighted huge disparities in the granting of asylum applications, and "if appropriate", make recommendations regarding this issue. See the next topic.
3. Asylum: New Survey of Decisions of Immigration Judges
On August 7, a new study was published regarding the handling of applications for asylum filed in Immigration Court.
Generally, a person who has a "well-founded fear of persecution" on the basis of their (1) political opinions; (2) religious beliefs; (3) nationality; (4) race; or (5) membership in a particular social group may apply for asylum in the United States.
The person may apply directly to the Citizenship and Immigration Service (CIS) where an Immigration Examiner may either grant their case, or if they are not in legal immigration status, refer the matter to an Immigration Judge.
Normally, a person must apply for asylum during the one- year period which begins when he enters the U.S. although there are many exceptions to this rule. Those who have been convicted on a particularly serious crime or who have persecuted others are ineligible for asylum.
The new study, which was conducted by the Transactional Records Access Clearinghouse (TRAC) of Syracuse University found wide disparities among the more than 200 Immigration Judges across the U.S.
Although each case is different, and one would hardly expect Immigration Judges to approve and deny exactly the same percentage of asylum applications, the TRAC study found vastly different percentages of approvals and denials, even among Immigration Judges in the same city for applications submitted by persons of the same nationality.
For example, examining the results of decisions in New York City involving nationals of the Peoples Republic of China (PRC), the study found that one Judge denied 94.5% of such applications while, at the other end of the spectrum, another Judge denied only 6.9% of asylum applications submitted by PRC nationals.
The study provides valuable biographical information about each Immigration Judge in the country, details the percentage of asylum applicants who appear before each Judge according to nationality and ranks each Judge according to the percentage of asylum applications that he or she denies.
This information will undoubtedly be of interest to asylum applicants and their attorneys.
The study does not examine the facts of any individual cases nor the percentage of each Judge's cases which were reversed by either the Board of Immigration Appeals or by the Federal Appeals Courts.
A considerable number of Federal Appeals Court decisions have harshly criticized the practices and decisions of individual Immigration Judges. This may be exacerbated by the lack of proper oversight by the Board of Immigration Appeals, especially in recent years.
Sending a person with a valid asylum claim back to his country may result in his persecution or even his death. It is important that each applicant receive a full and fair hearing, and that the result in his case not be predetermined simply by the nature of the Immigration Judge before whom he appears. Neither should it be determined solely by the experience and the skill of the attorney who represents him.
It stands to reasons that blatantly unfair and incompetent Immigration Judges, members of the BIA and attorneys should be disciplined.
The TRAC statistical study is only a starting point. There is no particular percentage of asylum applications that an Immigration Judge should approve or deny. The Judge's decision should be based on the facts of the case, and on whether the "well-founded fear" standard was met.
This requires that the transcripts of individual hearings be analyzed. It also requires that there be a full and fair administrative and judicial appeals process.
The TRAC study deals solely with asylum, and strongly suggests that there are significant injustices with the present system. One wonders how much greater the problems with the Immigration Court system are with respect to discretionary applications where Congress has eliminated the right of the applicant to judicial review.
We link to the results of the TRAC study from our Deportation Defense page.
4. Success Story: Saving a Scientist's NIW from Revocation
Dr. F is a prominent researcher in high-energy physics who had successfully obtained a National Interest Waiver (NIW) in early 1998 and had applied for adjustment of status.
When he received his interview notice in late 2000, he asked our advice regarding what he assumed to be a routine immigration procedure.
We did not share Dr. F's optimism. Five weeks after his NIW was approved, a landmark case entitled Matter of New York State Department of Transportation completely altered the rules according to which NIWs had been granted. The government established very strict rules which prohibited many people from obtaining NIWs.
When Dr. F originally applied for a NIW, his company's attorney had not addressed the specific concerns of the new ruling, because that ruling did not exist at that time. Nevertheless, the ruling was retroactive, meaning Dr. F's waiver would likely be scrutinized again before a green card could be approved on his behalf.
5. Immigration Trivia Quiz:
Quiz Removed
6. BIA Rules In Favor of Children Who Aged-Out Despite CSPA
On August 6, 2002, President Bush signed the Child Status Protection Act (CSPA) into law. Since then, the law has benefited the children of thousands of immigrants whose children would have otherwise "aged-out" when they turned 21 because the Immigration Service acted slowly on their visa petitions.
But what about the children who aged-out despite CSPA?
CSPA provides a remedy for these children, but the CIS has failed to explain the meaning of an important provision of the law for the past four years. Now, in an unprecedented decision, the Board of Immigration Appeals (BIA) has interpreted the law in a way that will benefit many thousands of aged-out children whose parents have waited in line many years to obtain permanent residence.
The law amended section 203(h)(3) of the Immigration and Nationality Act to provide as follows:
"RETENTION OF PRIORITY DATE- If the age of an alien is determined…to be 21 years of age or older…, the alien's petition shall automatically be converted to the appropriate category and the alien shall retain the original priority date issued upon receipt of the original petition."
On June 16, the BIA, in the case of Maria Garcia, provided guidance as to what this statute means.
Maria and her family are citizens of Mexico. Maria's aunt (her mother's sister) was a U.S. citizen who submitted a 4th preference petition for her mother and the rest of their family back in 1983 when Maria was just 9 years old. Due to the long waiting times in this category, Maria's priority date for a green card did not become "current" until June 1996 at which time Maria was 22 years old, and therefore too old to obtain a green card along with the rest of her family. Her mother, upon becoming a lawful permanent resident, submitted a petition for Maria under the 2B category (unmarried adult sons and daughters of lawful permanent residents). The 2B category also has a backlog of many years.
When the Immigration Service attempted to deport Maria back to Mexico, her attorney, Lawrence Rushton, argued that Maria should be allowed to adjust her status under CSPA. The Immigration Judge disagreed and held that she was removable.
The Judge's decision was reversed by the BIA.
The BIA looked at the language of section 203(h)(3) of the law, and held that the "appropriate category" mentioned in the law refers to the 2B family-based preference category since Maria, now 32, is still the unmarried daughter of a lawful permanent resident. It also held that the law permits Maria to retain the 1983 priority date when her U.S. citizen aunt petitioned for her mother and the rest of her family. Because this makes her eligible to adjust status under section 245(i), the BIA remanded the case to the Immigration Judge to consider Maria's application for adjustment of status under CSPA.
We hope that the BIA will designate this important decision as a precedent, and that the CIS will issue a memorandum agreeing that the BIA's interpretation of this section of the statute is correct.
We link to the full text of the BIA's decision in this case from our "Green Card" page at
https://www.shusterman.com/greencards/#2C
We also link to another non-precedent, but helpful, BIA decision which addresses important effective date issues under CSPA. The BIA reversed the Immigration Judge who had held that CSPA was inapplicable. The case is "In re: Kina Kim", dated June 7, 2006. Ms. Kim's attorney is Juan Lorenzo Rodriguez.
7. Immigration Government Processing Times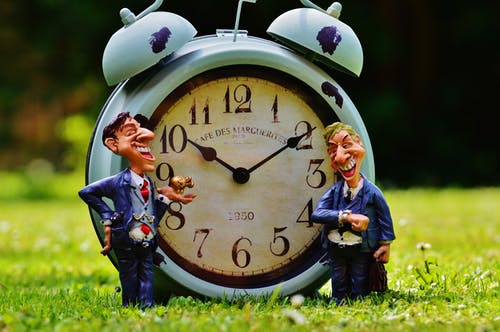 We link to the most recent immigration waiting times for each of the four USCIS Service Centers, the National Benefits Center and the Administrative Appeals Office. We also link to the processing times of all of the 83 USCIS District Offices and Sub-offices. We link to the Labor Department's page entitled "Processing dates for labor certification applications". Finally, we link to the State Department's "Visa Wait Times" page.
8. Schedule of Upcoming Immigration Law Seminars
San Diego, California
Healthcare Staffing Summit 2006
Loews Coronado Bay Resort
San Antonio, Texas
30th Annual Conference on Immigration and Nationality Law University of Texas Law School
My Topic: Unlocking the Power of the Internet for Immigration Practice, Research and Marketing
Los Angeles, California
Los Angeles County Bar Association, Immigrant Legal Assistance Project Immigration Law Training Course
My Topic: Introduction to Immigrant Visas
Los Angeles, California
National Business Institute Immigration and Employment: Legal Aspects of Hiring Foreign Workers
My Topics:
Nonimmigrant Visas
Immigrant Visas
Nashville, Tennessee
American Society for Healthcare Human Resources Administration (ASHHRA)
42th Annual Conference and Exposition
Monterey, California
American Immigration Lawyers Association
19th Annual AILA California Chapters Conference
My Topic: Litigation
Los Angeles, California
Southern California Association of Health Care Recruiters
Topic: Immigration of Nurses and Allied Health Professionals
9. Chat Schedule, Transcripts, Audios & Videos
Deleted
10. Winner of our August 2006 Immigration Trivia Quiz
Quiz Removed
The following is the winning answer:
Carl,
Thanks for such a wonderful service you are providing. I appreciate very much your sincerity towards immigrants. Having subscribed to your newsletter for four years, I decide to participate in the Immigration Trivia Quiz as a way to say thank you.
It's actually fairly easy, as these figures are all well known, maybe Mr. Cannon is an exception. But with the help of Google, getting out the answer using phrase search (quoted quote) took just a minute. Ranked by the sequence of picture, they are:
John McCain (Senator, R-AZ) – quote D
George W. Bush (President of the United States) – quote C
Chris Cannon (Congressman, R-UT, 3rd district) – quote B
Michael R. Bloomberg (New York Mayor) – quote A
I myself am an immigrant from China, currently live in CT. I am a green card holder and work for a non-profit organization as software engineer. I started to visit your website when I started my green card application six years ago. To me, your site is my immigration bible. I frequently used it to check on processing time, law updates and tips/transcripts. During the seemingly endless waiting, your views and your clients' stories have given me great hope. Thank you again for your active advocacy of pro-immigration policies. We need a better immigration policy, and I would support any public figures who try to solve this puzzle without political motive.
Sincerely,
Steve Cao
Congratulations, and thank you for your letter, Steve!
Carl Shusterman
Certified Specialist in Immigration Law, State Bar of California
Former U.S. Immigration & Naturalization Service Trial Attorney (1976-82)
Board of Governors, American Immigration Lawyers Association (1988-97)
Phone: (213) 623-4592 Fax: (213) 623-3720
Law Offices of Carl Shusterman, 600 Wilshire Blvd., Suite 1550
Los Angeles, California 90017
"Why should Pennsylvania, founded by the English, become a Colony of Aliens, who will shortly be so numerous as to Germanize us instead of our Anglifying them, and will never adopt our Language or Customs, any more than they can acquire our Complexion?"
– Benjamin Franklin
Founding Father of Anti-Immigrant Anxiety?
Author's Note: Later in Franklin's career, he
experienced a conversion and he successfully
courted the German-Americans' support for
Federalism
Newsletter US Immigration Update September 2006 – Quick Links
About Us
Back Issues of Our Newsletter
Citizenship
Client Testimonials
Forms Download
Green Cards
Job Search
PERM
Processing Times
Schedule a Legal Consultation
Subscribe to Our Newsletter
Success Stories
Temporary Visas
Visa Bulletin
September 4, 2006
Disclaimer: This newsletter is not intended to establish an attorney-client relationship. All information contained in this newsletter is generalized. Any reliance on information contained herein is taken at your own risk.