Volume Ten, Number Five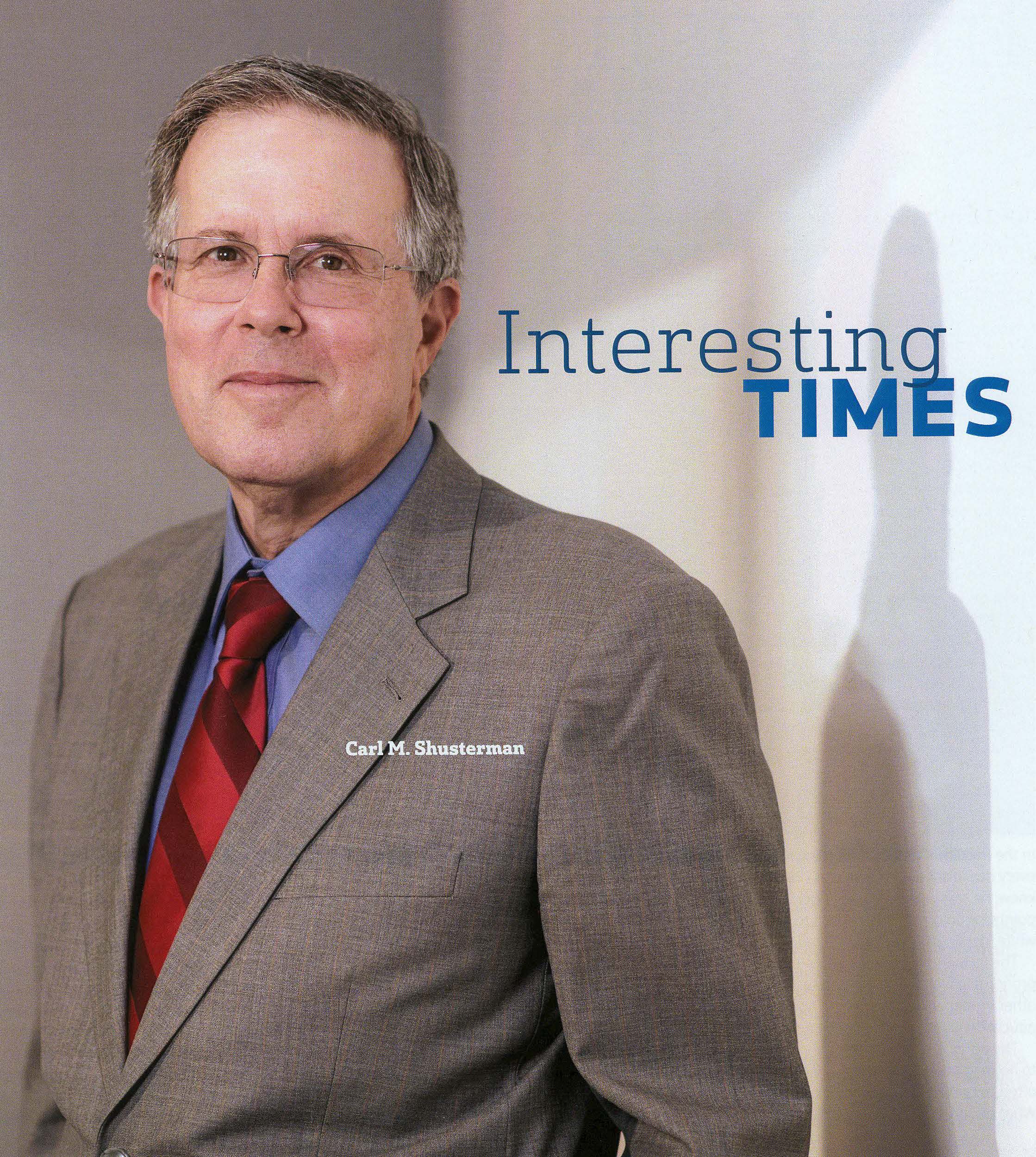 SHUSTERMAN'S IMMIGRATION UPDATE is the Web's most popular e-mail newsletter regarding U.S. immigration laws and procedures with over 40,000 subscribers located in more than 150 countries. It is written by a former INS Trial Attorney (1976-82) with over 30 years of experience practicing immigration law.
Published by the Law Offices of Carl Shusterman, 600 Wilshire Blvd, Suite 1550, Los Angeles, California, 90017. Phone: (213) 623-4592 x0.
Subscribe to our E-Mail Newsletter, join the conversation on our Immigration Facebook Page, follow our Blog Posts and subscribe to our "How-To" Immigration Videos.
Client Reviews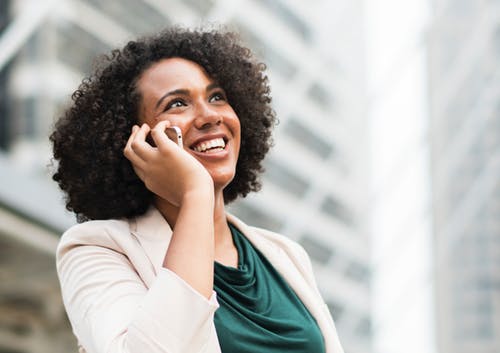 Carl Shusterman is Simply the Best
"I am a Los Angeles-based news reporter, who hired Carl and his team of attorneys to help me acquire permanent residency in the United States. I was dreading the arduous and bureaucratic process, but Carl and his staff were so professional and efficient, they helped the procedure go very smoothly."
- Ann S., Santa Clarita, California
Read More Reviews
Zoom Consultations Available!
Newsletter US Immigration Update May 2005
TABLE OF CONTENTS:
CAREER OPPORTUNITY
The Law Offices of Carl Shusterman is seeking the services of a legal assistant.
Our ideal candidate must have experience in the immigration of registered nurses and in family immigration. We are looking for a seasoned professional with excellent verbal and writing skills, someone who is friendly, detail-oriented and a team player.
Salaries are commensurate with experience and ability. Our benefits package is second to none.
NEWS FLASHES:
Business Immigration Newsletter– Periodically, the American Immigration Lawyers Association (AILA) publishes "Connect!" a newsletter devoted to business-related immigration developments.
I-9s: Electronic Storage– On April 26, the Immigration and Customs Enforcement (ICE) issued a Fact Sheet regarding the electronic signature and storage of I-9 forms. On October 30, 2004, the President signed legislation on this subject which was due to become effective either April 28, 2005 or the effective date of implementing regulations, whichever came first. Since no regulations have been issued, the law became effective on April 28, 2005. ICE's Fact Sheet answers many questions about the law. We link to it from our "Employers Guide" page at https://www.shusterman.com/employersimmigrationguide/#6
O and P Regulations– On April 28, the Department of Homeland Security proposed regulations which would allow employers to petition for workers under both the O and P nonimmigrant categories one year, rather than the current six months, before the start date for their jobs. We have posted these proposed regulations at https://www.shusterman.com/pdf/opregs42805.pdf
PERM– PERM was launched on March 28. Despite glitches in the online system, we are not ready to declare that PERM is a failure or that the online system cannot be made to work. Employers and attorneys who are leery about using the online system may mail in their forms ETA-9089. For those intrepid souls who wish to use the online system immediately, the Labor Department has issued a 50-page "Permanent Online Users Guide, Version 1.00".
Washington Update– Periodically, the American Immigration Lawyers Association (AILA) publishes its "Washington Update" which brings readers the most up-to-date news about legislation, regulations, congressional hearings and other immigration-related developments from inside the Beltway. We link to "Washington Update" from
1. Legislation: Congress Passes Major Immigration Measures
Congress attached a wide variety of immigration amendments to the Iraq appropriations bill, all of which will soon be enacted into law.
* REAL ID Act
This Act was passed by the House of Representatives earlier this year, and has been the focal point of considerable controversy. Many Senators were reluctant to include the Act in the appropriations bill, but in the end, the political pressure was just too great to resist.
The Act will impose federal standards on state drivers' licenses which will make it next to impossible for undocumented workers to obtain drivers licenses. Presently, 11 states grant drivers licenses to such persons. Civil libertarians fear that this measure could lead to a National ID Card.
The Act also provides for the construction of a border fence between Tijuana, Mexico and Southern California.
Also, the Act makes it more difficult for certain persons to qualify for asylum in the U.S., and strips the Federal Courts of their authority to review discretionary immigration decisions, even those outside the removal context. Persons who are members of, or who have made contributions to group which are later designated as a terrorist organization, will lose their ability to request asylum. So will their immediate family members.
Decisions by Immigration Judges which rely on negative credibility and demeanor determinations will be much more difficult to overturn on appeal even if the credibility/demeanor determination does not pass muster under the standards of the Board of Immigration Appeals or the Federal Appeals Courts.
Finally, the Act would eliminate both constitutional and statutory challenges to removal orders via habeas corpus. Habeas cases currently pending in the District Courts would be transferred as Petitions for Review to the Federal Appeals Courts.
The only silver lining to the REAL ID Act is that the 10,000 annual cap on asylees who apply for adjustment of status has finally been eliminated. Instead of enduring waiting times which exceed ten years, persons who have been asylees for one year or more may apply for adjustment of status immediately. Hopefully, processing times will not exceed one to two years. The bill also removes the 1,000 per year cap on those seeking asylum from coercive family planning policies, primarily from mainland China.
One measure which was dropped from the original REAL ID Act was one which would have permitted bondsmen to arrest persons who they feared would fail to appear when demanded by the government.
For those wishing to learn the details of the Act, the American Immigration Lawyers Association (AILA) has prepared a paper entitled "The REAL ID Act of 2005: Summary and Selected Analysis of Provisions Included in the Supplemental Appropriations Package (H.R.1268) which we have posted on our "Immigration Legislation."
Also, National Public Radio (NPR) has produced a number of interesting and informative stories regarding the REAL ID Act. These broadcasts may be accessed from our "NPR" page at
https://www.shusterman.com/nationalpublicradiousimmigration2010.html
* Other Enforcement Measures
The supplemental bill also contains substantial monies to fund over 500 new Border Patrol Agents and almost 2,000 beds for detainees, far more than were called for in President Bush's budget.
The President signed a law to implement the recommendations of the 9/11 Commission late in 2004. The bill provided that the number of Border Patrol Agents would be increased by 2,000 per year for the next five years. However, a few weeks later, the President's budget was proposed which provided funds for only 210 new Border Patrol Agents.
* H-2B Exemption
The bill contains a provision which will exempt workers returning from a previous H-2B job from the 66,000 H-2B cap which is expected to be reached before next summer which is when most of the H-2B workers are hired.
* EB-3 Retrogression
On January 1, 2005, the EB-3 categories (professional and skilled workers) for persons born in India, China and the Philippines backlogged three years.
The most immediate consequence of this backlog was upon U.S. employers' ability to hire Registered Nurses and Physical Therapists, the two "Schedule A" occupations which are exempt from the labor certification requirement. The nurse shortage in the U.S. numbers between 100,000 and 200,000, and is expected to top 600,000 by the year 2020.
The bill provides for the recapture of up to 50,000 immigration visas lost from 2001 to 2004, and earmarks them for RNs and PTs and their families.
Because we represent over 100 hospitals and recruiters across the U.S., all of which are positively impacted by the new legislation, we have included a more detailed analysis of these provisions below in Topic #6, "Relief for Registered Nurses and Physical Therapists".
* E-3 Visas for Australians
The bill establishes an E-3 category for Australians who have job offers in "specialty occupations" in the U.S. In many ways, these are similar to H-1B visas, except that there is no petition requirement and no maximum duration. An approved Labor Condition Application is required before one may apply for an E-3 visa. A cap of 10,500 applies to principals, and does not apply to spouses (who may seek work permits) or to children of E-3 visa holders. This cap is over and above the regular H-1B cap.
2. Immigration Government Processing Times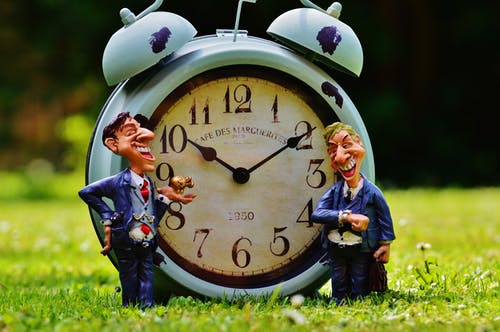 We link to the most recent immigration waiting times for each of the four USCIS Service Centers, the National Benefits Center and the Administrative Appeals Office. We also link to the processing times of all of the 83 USCIS District Offices and Sub-offices. We link to the Labor Department's page entitled "Processing dates for labor certification applications". Finally, we link to the State Department's "Visa Wait Times" page.
3. 20,000 New H-1B Numbers Released by Government
On May 2, 2005, the CIS issued regulations implementing the "H-1B Visa Reform Act of 2004" and allowing U.S. employers to petition for an additional 20,000 H-1B workers starting on May 10, 2005.
We detailed the provisions of the law in our December 2004 newsletter at
https://www.shusterman.com/newsletterusimmigrationdecember2004.html#1
Since the law became effective on March 8, 2005, employers have wondered how to petition for new H-1B employees in the absence of regulations.
After some contradictory memos issued by the CIS, the new regulations provide that only persons with Masters or higher degrees from U.S. universities may qualify for H-1B status under the new law. However, it is apparent that the jobs they fill need not require more than Bachelors degrees as minimum entry requirements.
The regulations suspend e-filing of H-1B petitions, but permit premium processing. We recommend that anyone serious about obtaining H-1B status under this program use premium processing as it is expected that the 20,000 numbers will not last long.
The regulation is filled with minutiae; however, much of it is quite useful. For example, although there are a number of versions of form I-129 which can currently be used to file an H-1B petition, starting on May 30, 2005, only the March 17, 2005 version will be acceptable. Since prior versions of the form may be used, but only with proper annotation, we recommend that all petitioners use the March 17, 2005 version which is available on our "Immigration Forms" page at
https://www.shusterman.com/formsusimmigration/
Also, although the regulation provides that the filing fees may be paid by cashier's check, money order or by personal check in a number of permutations, we recommend that you enclose four checks: (1) one for the $185 H-1B filing fee; (2) another for the $1,500 (or $750 if your company has 25 or less employees) ACWIA fee; (3) still another for the $500 anti-fraud fee; and (4) finally, $1,000 for the premium processing fee.
All H-1B petitions filed under the new law must be submitted to "USCIS Vermont Service Center, 1A Lemnah Drive, St. Albans, VT, 05479-7001".
However, for employers, and their attorneys, who jumped the gun and submitted H-1B petitions which could have qualified under the new law prior to the rule's May 12, 2005 effective date, the regulation allows them to "upgrade" their H-1B petitions to qualify for one of the 20,000 additional numbers without the necessity of submitting an additional fee. Their place in line depends on when their application for an upgrade is received by the VSC.
In order to upgrade an H-1B petition, the petitioner must submit:
A letter requesting an upgrade;
A Labor Condition Application (LCA), approved by the Department of Labor, valid for the period that the employment is requested, or, if an LCA has already been submitted to the USCIS, a copy of the LCA;
Either (1) a copy of the receipt notice or the notice of approval of an H-1B petition submitted to the USCIS for FY2006; (2) if a receipt notice has not yet been received, a copy of the first two pages of form I-129; or (3) a new form I-129.
These items must be sent to the address listed above. No new fee should accompany the submission.
4. The Coming Disaster in Employment-Based Immigration
Family-based immigration is only for the very patient. Waiting times range between 4 and 22 years. The only exception is for the large and growing number of immediate relatives (spouses, children and parents – if the U.S. citizen child is 21 years or older – of U.S. citizens). Immediate relatives are exempt from numerical quotas and can often immigrate to the U.S. in a matter of months.
If you are not an immediate relative of a U.S. citizen or are not fortunate enough to win the annual green card lottery, the only viable route to permanent residence is through the employment-based categories.
However, the employment-based option is becoming less attractive each month. In January 2005, the waiting times for persons born in India, China or the Philippines seeking to immigrate through the employment- based third preference category (EB-3) as professionals and skilled workers retrogressed from no wait time to three years literally overnight.
A couple of months later, the waiting times for unskilled workers went from zero to four years, also overnight. Soon, this category will become completely unavailable.
Recently, the State Department predicted that the EB-2 category (persons with advanced degrees or of exceptional ability), and possibly the EB-1 category (persons of extraordinary ability, outstanding researchers and professors and multinational executives and managers) for persons born in India and China would backlog within the next fiscal year.
Waiting times for the employment categories are going to continue to get longer and longer. Why? For starters, the Immigration Service, which approved very few applications for adjustment of status based on employment between late 2001 and the beginning of 2004 has been approving such applications at a record pace since mid-2004. The problem is that the quotas are set on an annual basis. Unused visa numbers in one fiscal year are not available for use in the next fiscal year.
The "recapture" provision recently passed by the House of Representatives would recover only 50,000 of the 130,000 immigrant visas lost between 2001 and 2004, and would restrict their usage to registered nurses and physical therapists. This is more a band-aid than a cure.
Consider the numbers. In fiscal year 2005, U.S. employers were able to use 248,000 EB immigrant visas, almost double the 140,000 usually available. This is because they used the normal 140,000 quota plus 7,000 unused family-based immigrant visas from the year before plus 101,000 "recaptured" visas from a law enacted in 2000, popularly known as AC-21. By September 30, all of the recaptured visas will be used.
What happens starting on October 1, 2005, the beginning of fiscal year 2006, when the quota reverts to a mere 140,000 visas plus the visas reserved for RNs and PTs?
It does not take a rocket scientist to predict that backlogs will continue to grow in most employment-based categories. This would be a tragedy for our country.
The United States is the country where the best and brightest minds from all over the world are attracted to. Just as our economy changed from one based on agriculture in the 19th century to one based on manufacturing in the 20th century, we must be prepared to be the leader in advanced technologies in the 21st century. Brain power is replacing muscle power.
This should be easy to accomplish since the U.S. has the finest system of higher education in the world. However, there is nothing in the DNA of Americans which makes us superior in intellect to other people from around the world.
The genius of the United States is that, more than any other country, we accept exceptional persons born around the world, and they, in turn, invent and refine the most advanced software, biotech drugs, and electronic equipment the world has ever seen. If we prevent these highly-talented people from residing in our country, maybe by the next generation, the leaders of these cutting edge industries will live in China or India.
Our immigration policies must continue to reunite families and offer a haven to refugees, but new laws need to be enacted to make our immigration system more self-interested. In an economy with hundreds of millions of workers, would doubling the quota of persons selected because of their needed skills from 140,000 to 280,000 damage our economy? On the contrary, it would stimulate the economy, and help insure the ascendancy of the U.S. for another generation.
We believe that Microsoft CEO Bill Gates' recent criticism of the H-1B program extends equally to employment-based immigration in general: "The whole idea of the H-1B visa thing is, 'Don't let too many smart people come into the country.' The whole thing doesn't make sense." Gates characterized the visa caps as "almost a case of a centrally controlled economy. If the demand is there, why have the regulation at all?"
5. Immigration Trivia Quiz:
Quiz Removed.
6. Relief for Registered Nurses and Physical Therapists
Registered nurses and physical therapists are the only shortage occupations designated by the U.S. Department of Labor. See
https://www.shusterman.com/pdf/scheduleaoccupationsimmigration.pdf
According to a recent study, the number of vacancies for RNs in the U.S. could grow from over 100,000 now to over 600,000 in 2020. Not only are more nursing schools closing than opening, but the retirement of the Baby Boomers will dramatically increase the demand for all health care professionals.
In this environment, our country can ill afford to reject any source of new nurses. From 1952 to 1995, we had a temporary visa category for nurses which allowed U.S. hospitals to hire foreign-born RNs in a matter of weeks.
Now, it takes not weeks or even months, but years for U.S. health care providers to hire foreign-born RNs from abroad. First, there is the long wait for Service Centers to approve the initial visa petitions (form I-140), then another long wait at the National Visa Center. RNs abroad must pass a licensing exam which is only given in London, Hong Kong and Seoul. Most of them must first pass the CGFNS predictor examination, tests in written and spoken English, and obtain a VisaScreen Certificate at a cost of over two months salary for a nurse in the Philippines. Finally, the RN must undergo medical exams, police and security clearances, and be interviewed for an immigrant visa.
Adding insult to injury, on January 1, 2005, the waiting time for the employment-based 3rd preference category (EB-3) backlogged three years for RNs born in the Philippines, India and mainland China. Of the more than 5,000 RNs that our law firm has immigrated to the U.S. over the past 20 years, the large majority were born in these three countries.
Fortunately, these increased waiting times spurred U.S. hospitals and health care recruiters and their attorneys into action. The result was that Congress passed a law to "recapture" 50,000 green cards lost over the past four years due to bureaucratic inertia, and allocate them to registered nurses, physical therapists and their spouses and unmarried minor children. We expect President Bush to sign this bill (H.R.1268) into law within the next few days.
We have posted the section of the bill which relates to RNs and PTs online at
https://www.shusterman.com/50000visasfornursesandtherapists//
Hopefully, the CIS and the State Department will move rapidly to implement the new law. Our law firm has many applications for permanent residence ready to submit as soon as these agencies start accepting applications.
Not only are RNs and PTs waiting to immigrate or adjust their status in the U.S., but many RNs and PTs who obtained permanent residence in 2003 and 2004 are waiting for their spouses and children to be able to join them in the U.S. These relatives were caught in the backlog that started on January 1, 2005.
The 50,000 new green cards should insure a steady supply of RNs and PTs for the next three to four years, but ultimately, a law needs to be enacted to restore the temporary visa category for nurses. Read my testimony before the Senate on this issue at
https://www.shusterman.com/shustermantestimonysenate.html
In an ironic twist, in some states, the new PERM procedure which was implemented to speed the labor certification process is actually slowing the immigration of RNs and PTs to the U.S.
This is occurring because while employers of RNs and PTs were formerly exempt from having to deal with the Labor Department and the State Workforce Agencies (SWAs), under PERM, they cannot sponsor an RN or PT for a green card without obtaining a prevailing wage determination from a SWA. This is proving problematic for two reasons: (1) It is currently taking over a month for some SWAs to issue prevailing wage determinations; and (2) At least one SWA refuses to recognize the concept of an "entry level" nurse. This SWA is expecting hospitals to pay a foreign-born nurse in an entry-level position a salary comparable to that of an experienced U.S. nurse. This is totally illogical and is bogging down the system in one of the most populous states in the U.S. Hopefully, the Labor Department will immediately advise the SWAs how to handle applications for entry-level RNs and PTs.
7. Curveball – The Immigration Officer Who Knew Too Much
Sometimes, an immigration case is approved or denied based on the personal, subjective viewpoint of an individual officer. In some instances, it is an officer's lack of information about certain subject matter that causes him to arrive at an erroneous conclusion when adjudicating a case. Occasionally, however, an officer may misjudge a case based on an overabundance of knowledge about a given topic.
8. Schedule of Upcoming Immigration Law Seminars
May 9-10, 2005
Las Vegas, Nevada
Featured Speaker: Carl Shusterman
Recruiting 2005 Conference and Expo
Las Vegas Hilton
June 24, 2005 –
Salt Lake City, Utah
8:30 – 9:40am
Topic – Doctors: Occupational Workshop
I will be on a panel with Palma Yanni, Esq., Past President of AILA, and Robert Aronson, Esq., former Chairman of AILA's Physicians Committee
American Immigration Lawyers Association 2005 Annual Conference on Immigration Law
October 11, 2005
Disney's Contemporary Resort
3:30 – 4:30pm
Lake Buena Vista, FL
Topic – Hiring Foreign-Born Registered Nurses
Breakout Session 324 Nursing Management Congress 2005
9. Chat Schedule, Transcripts, Audios & Videos
Deleted
10. Winner of our April 2005 Immigration Trivia Quiz
Quiz Removed.
Carl Shusterman
May 8, 2005
Certified Specialist in Immigration Law, State Bar of California, Former U.S. Immigration & Naturalization Service Trial Attorney (1976-82), Board of Governors, American Immigration Lawyers Association (1988-97)
Law Offices of Carl Shusterman, 600 Wilshire Blvd., Suite 1550, Los Angeles, California 90017, Phone: (213) 623-4592 Fax: (213) 623-3720
"Our attitude toward immigration reflects our faith in the American ideal. We have always believed it possible for men and women who start at the bottom to rise as far as their talent and energy allow. Neither race nor place of birth should affect their chances."
– – Robert F. Kennedy
Newsletter US Immigration Update May 2005 – Quick Links
About Us
Back Issues of Our Newsletter
Citizenship
Client Testimonials
Forms Download
Green Cards
Job Search
PERM
Processing Times
Schedule a Legal Consultation
Subscribe to Our Newsletter
Success Stories
Temporary Visas
Visa Bulletin