Immigration Attorney Carl Shusterman (Former INS Attorney, 1976-82) discusses the following routes to obtain permanent residence through employment:
Priority Workers (EB-1)
Persons of Extraordinary Ability
Outstanding Researchers and Professors
Multinational Executives and Managers
Persons of Exceptional Ability & Advanced Degree Professionals (EB-2)
Professional, Skilled and Unskilled Workers (EB-3)
A person of extraordinary ability is one who belongs to that "small percentage" who have "risen to the very top of the field of endeavor". Such a person must "self-petition" for permanent residence.
Outstanding researchers and professors must be sponsored by their employers. They must be internationally recognized as outstanding in their academic area and meet certain other requirements such as 3 years teaching or research experience in the field and arriving to take a tenure or tenure-track position or comparable research position at a university or other institution of higher education.
Client Reviews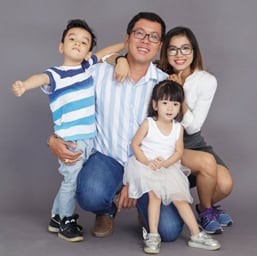 Professional and Knowledgeable Law Firm
"I've had a decade of experience with Mr. Shusterman's law firm. I used them for my immigration needs from H1 to citizenship. It is safe to say this is one of the most competent, professional and knowledgeable law firms. If there is a firm that can handle any possible immigration case routine or otherwise; then this is it."
- D. Chen, Phoenix, Arizona
Read More Reviews
Zoom Consultations Available!
Multinational executives and managers must have been employed in a managerial or executive capacity for at least one out of the past three years. The past employment must be with the same employer, an affiliate, a parent or a subsidiary.
A person of exceptional ability must substantially benefit prospectively the national economy, cultural or educational interests, or welfare of the United States because of his or her exceptional ability in the sciences, arts, or business.
An advanced degree professional must possess a Masters degree or a Bachelors degree plus 5 years of professional experience and this must be the minimum requirement for qualifying for his or her employment. Advanced degree and bachelor degree professionals and skilled and unskilled workers must be sponsored by their employers. Generally, a PERM application is required in order to demonstrate that the person is not displacing even a minimally qualified U.S. worker.
For additional information, see our Green Cards through Employment page.