Volume Ten, Number One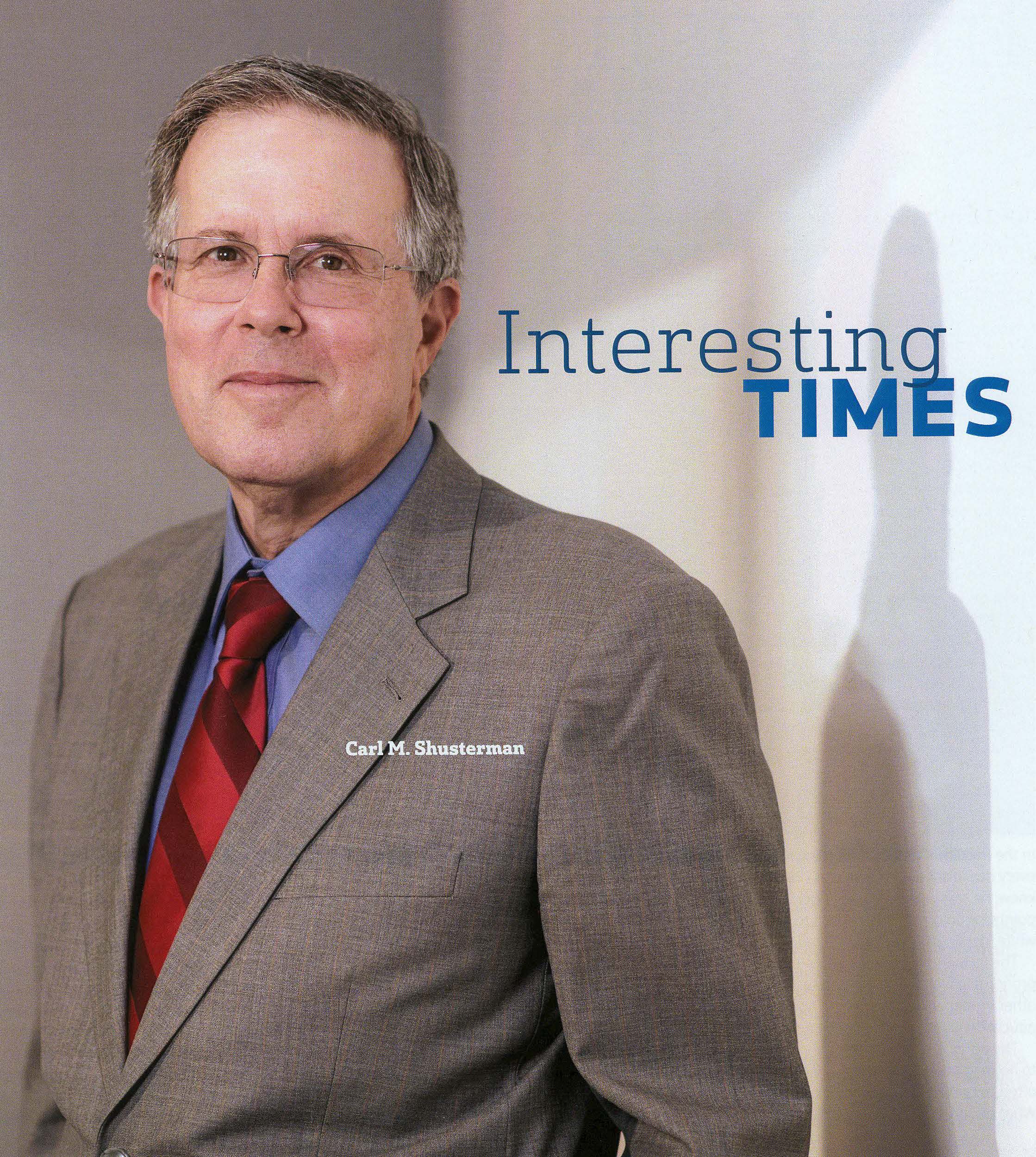 SHUSTERMAN'S IMMIGRATION UPDATE is the Web's most popular e-mail newsletter regarding U.S. immigration laws and procedures with over 40,000 subscribers located in more than 150 countries. It is written by a former INS Trial Attorney (1976-82) with over 30 years of experience practicing immigration law.
Published by the Law Offices of Carl Shusterman, 600 Wilshire Blvd, Suite 1550, Los Angeles, California, 90017. Phone: (213) 623-4592 x0.
Subscribe to our E-Mail Newsletter, join the conversation on our Immigration Facebook Page, follow our Blog Posts and subscribe to our "How-To" Immigration Videos.
Client Reviews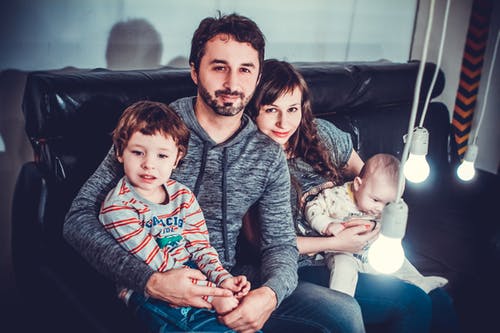 Life Saver
"After wasting thousands of dollars on other lawyers, Mr. Shusterman was life saver. I recommend him hands down!"
- Mukta Mohan, Buffalo, New York
Read More Reviews
Zoom Consultations Available!
Newsletter US Immigration Update January 2005
TABLE OF CONTENTS:
NEWS FLASHES:
Business Immigration Newsletter– Periodically, the American Immigration Lawyers Association (AILA) publishes "Connect!" a newsletter devoted to business-related immigration developments. We link to this newsletter from

https://www.shusterman.com/toc-busimm.html (Link is no longer operational.)
Business Travel – On December 17, the State Department posted a cable on its web site instructing posts to facilitate business travel. You can access this cable from http://travel.state.gov/visa/state225608.html (Link is no longer operational.)
Congressional Research Service (CRS) Report on Visas– On October 13, the CRS issued a report on policy, issues and legislation relating to visa issuance. We have posted the report online at
Employers– On December 20, the CIS announced the expansion of the pilot program which allows employers to verify the immigration status of prospective employees to all 50 states and Washington, D.C. Employers who volunteer to participate in the program are provided web access.
H-2B Cap– On December 13, the CIS announced that the number of H-2B petitions received by the agency had topped 61,000, but that the H-2B cap of 66,000 was still not in danger of being reached. We link to CIS's Public Notice at

http://uscis.gov/graphics/publicaffairs/newsrels/H-2B_12_13_04.pdf (Link is no longer operational)

Lottery– The DV-2006 Green Card Lottery ends on January 7, 2005. Only online applications are accepted. The official application and the instructions are online on our "Lottery" page at
NOIDs and RFEs– On November 30, the CIS proposed regulations which would shorten the time permitted to respond to Notices of Intent to Deny (NOIDs) and Requests for Evidence (RFEs), currently 30 days and 12 weeks, respectively.
Washington Update– Periodically, the American Immigration Lawyers Association (AILA) publishes its "Washington Update" which brings readers the most up-to-date news about legislation, regulations, congressional hearings and other immigration-related developments from inside the Beltway. We link to "Washington Update" from

https://www.shusterman.com/toc-advocacy.htm (Link is no longer operational.)
1. PERM: New Rules for Immigrating through Employment
On December 27, the U.S. Department of Labor (DOL) will publish regulations in the Federal Register which will introduce a new expedited form of alien labor certification entitled PERM. PERM is the "Program Electronic Review Management" system.
These regulations will become effective on March 28, 2005. In the meantime, employers may continue to submit regular and RIR labor certifications. If an employer with a pending labor certification wishes to submit a labor certification for this same job under PERM, it must first withdraw its regular or RIR labor certification, and resubmit the application under PERM.
What if you are an employer who has filed one or more of the 300,000+ applications for labor certification which are currently pending? Can these pending applications be changed to PERM without losing their priority dates? Yes, if you do so within 210 days after withdrawing your labor certification application, and you meet the following three conditions: (1) no job order has been placed with the SWA; (2) the job offer is identical; and (3) you meet all PERM-related recruitment and advertising requirements.
PERM will allow employers to submit an Application for Permanent Employment Certification (ETA-9089) directly with DOL, online if they wish, and receive an approval within 45 to 60 days if there is no DOL audit.
The ETA-9089 is essentially an attestation which requires the employer to check "Yes" or "No" to a series of questions, and to describe the job and specific skills or other requirements. The PERM page on the DOL web site will include detailed instructions to assist employers in completing the form. Employers will be able to enter the PERM web page by using a password. The online system will remember the employer's information (e.g., name, address, etc.) so that on future applications, this information will be entered automatically, and the employer will only have to enter information specific to a particular application.
The employer need not submit any supporting documentation with the form, but must maintain and supply such documentation if required by the Certifying Officer. The standards for reviewing such applications remain the same as under the current labor certification process: (1) Has the employer met the procedural requirements of the regulations?; (2) Are there insufficient U.S. workers who are able, willing, qualified and available?; and (3) Will the employment of the alien have an adverse effect on the wages and working conditions of U.S. workers similarly employed?
DOL will audit certain PERM applications according to criteria developed to identify problematic applications. As a quality control measure, DOL will also conduct random audits.
Once DOL certifies an ETA-9089 and returns it to the employer, the employer must immediately sign the application and submit it in support of an immigration visa petition (I-140) to the DHS.
The State Workforce Agencies (SWAs) will largely be removed from the process although employers must still obtain a Prevailing Wage Determination (PWD) from the SWA before submitting form ETA-9089 to DOL. Employers will be required to pay 100% rather than 95% of the prevailing wage. In addition, the government will offer a four-level wage system in place of the current two-level system.
As is presently the case with RIR labor certifications, PERM will require employers to recruit for the job BEFORE filing their applications. They must place a job order with the SWA and run two Sunday newspaper advertisements. If the application is for a professional occupation, the employer must conduct three additional steps from a list found in the regulation.
There is no processing fee, and this regulation does not specify what the penalties will be for failure to comply with PERM. Penalties will be enumerated in a subsequent regulation. If DOL denies a labor certification, the employer may appeal the denial to BALCA. DOL may, instead of denying an application, order supervised recruitment for the job opportunity.
Ironically, the biggest advantage of PERM, which is speed in processing, comes too late to help employers obtain permanent residence for most Chinese, Indian and Filipino workers in an expedited fashion since the EB-3 category for persons born in these countries will regress three years starting on January 1, 2005. However, for workers born in other countries, and for EB-2 employees, PERM holds great promise.
It remains to be seen what effect PERM will have on the Visa Bulletin and on green card processing. It is possible that the ease with which an application for labor certification may be filed under PERM may result in DOL and CIS being inundated with a huge volume of new cases. This, however, is the subject for a future newsletter.
The regulations are voluminous, 322 pages in all. To simplify the process of locating specific portions of the regulations, below are the major subject headings and pages on which they appear in the December 23 version:
Page
Subject Heading
2
SUPPLEMENTARY INFORMATION
I. Introduction
II. Statutory Standard
3
III. Current DOL Regulations
4
IV. Overview of Regulations
13
V. Discussion of Comments on Proposed Rule
A. Fraud, Program Abuse, and Non-Meritorious Applications
14
1. Concerns about Fraud, Program
Abuse and Non-Meritorious Applications
16
2. Proposals for a Two-Tier System
20
B. Role of State Workforce Agencies
1.Loss of SWA Expertise
22
2. Job Bank Orders
23
C. Definitions, for Purposes of this Part, of Terms Used in this Part
1. Definition of the Area of Intended Employment
26
2. Definition of the Employer and Employment
27
3. References to the INS
4. Definition of the SVP and Educational Equivalents
29
5. Definition of the SESA
30
D. Electronic Filing of Applications
1. Electronic Filing
32
2. Elimination of PWD Form
33
3. Multiple Beneficiaries
4. Assistance in Completing the Application Form
5. Recommended Changes to the Application Form
35
E. Schedule A
1. Nurses
40
2. Performing Artists
3. Expansion of Schedule A
44
4. PWD Requirement
46
5. Technical Correction
F. Elimination of Schedule B
47
G. General Instructions
1. Financial Involvement
2. Representation
a. Attorneys and Agents
48
b. Form G-28
49
c. Retention of Documents by Attorney
50
3. Attestations
51
4. Notice
a. Expansion of Notice Requirement
54
b. Notice for Schedule A Applications
55
c. Wage Range and Inclusion of Wage in Notice
56
5. Timing and Duration of Notice
57
a. When the Notice Must Be Provided
b. Duration of the Notice
58
6. Notice to Certified Collective Bargaining Representative
60
7. Inclusion of Posting Requirements in Recruitment Advertisement
61
8. Retention of Documents
62
H. Fees
63
I. Labor Certification Applications for Sch.
A. Occupations
1. Filing Requirements
2. Documentation Requirements for Nurses
64
3. Documentation Requirements for Aliens of Exceptional Ability
J. Labor Certification Requirements for Sheepherders
K. Basic Process
1. Filing Applications
66
2. Processing
3. Filing Date and Refiling of Pending Cases
to New System a. Filing Date
67
(1) Possible Reinstatement of Section 245(i)
68
(2) PWD Requirement
69
b. Refiling of Pending Cases in New System
(1) Identical Job Opportunity
70
(2) Withdrawing and Refiling Cases
72
(3) Test of the Labor Market
73
(4) Transition to the New System
74
(5) Priority in Processing Applications
76
4. Pre-Filing Recruitment Requirements
77
a. Job Order and Two Print Advertisements
(1) Job Order
78
(2) Newspaper Advertisements
82
(3) Professional Journals
83
b. Additional Recruitment Steps for Professional Occupations
86
c. Recruitment for Occupations in Appendix A to the Preamble
(1) Definition of professional and nonprofessional occupations
88
(2) Presumptions and Preferences
91
(3) Recruiting Advertising Requirements
92
5. Required Advertisement Contents
a. Level of Specificity
95
b. Advertisement Cost
96
c. Wage Offer in the Advertisement
98
d. Employer's Name in the Advertisement
99
e. Placement of Advertisement in Newspaper
100
f. Inclusion of Physical Address in the Advertisement
g. Inclusion of Posting Requirements in One Advertisement
101
6. Recruitment Report
a. Concerns About Preparing Recruitment Report
106
b. Job Qualification Through Reasonable Period of On-the-Job Training
109
7. Job Requirements
a. Business Necessity Standard and Job Duties
112
b. Foreign Language Requirement
114
c. Combination Occupations
115
8. Alternative Experience Requirements
119
9. Actual Minimum Requirements
121
a. Dissimilar Jobs
122
b. Infeasibility to Train
c. Definition of Employer
124
10. Layoffs by the Employer
a. Industry and Statewide Layoffs
125
b. Knowledge of Layoffs
c. Laid-off U.S. Workers
126
d. Contract Workers
127
e. Definition of Related Occupations
129
f. Definition of Layoff
11. Alien Influence and Control over the Job
a. Number of Employees
130
b. Familial Relationship Between Alien and Employer
131
c. Ability to Pay the Salary for the Position
132
12. Multiple-Beneficiary and National Applications
a. Multiple-Beneficiary Applications
133
b. National Applications
134
I. Optional Special Recruitment and Documentation Procedures for College and University Teachers
135
1. Expansion of the Optional Recruitment Procedures to Include Additional Occupations
a. Inclusion of High-Level Positions
b. Inclusion of Primary and Secondary School Teachers
139
M. Live-in Household Domestic Service Workers 1. Modifications to the Proposed Rule
140
2. Oversight and Audit of Domestic Service Worker Applications
3. One (1) Year Experience Requirement
141
N. Audit Letters
142
1. Elimination of NOFs and Contents of the Audit Letter
144
2. Criteria for Audits
146
3. Sending and Responding to the Audit Letter
148
4. Extensions
5. Penalties for Failure to Respond Timely to the Audit Letter
150
O. Supervised Recruitment
151
1. Criteria for Requiring Supervised Recruitment
152
2. Resources of the Certifying Officer
153
3. Knowledge of the Certifying Officer
154
4. Supervised Recruitment Process
156
5. Technical Correction
P. Labor Certification Determinations
1. Referral of Applications to the Division of Foreign Labor Certification
157
2. Comments on Determination Process
a. Able and Qualified U.S. Workers
b. Time to File Requests for Review and Reconsideration
158
c. Submittal of New Information in Reconsideration Requests
d. Material Misrepresentation
160
Q. BALCA Review, Consideration and Decision Process
1. Technical Changes
2. Comments on Proposed Rule
a. Elimination of Records
162
b. Time Allowed to File Request for Review
163
c. Only Employer Can Request Review
d. Debarment of Employers
R. Validity of and Invalidation of Labor
Certification: Substitution of Alien Beneficiaries and Issuance of Duplicate Labor Certifications
1. Substitution of Alien Beneficiaries
165
2. Issuance of Duplicate Labor Certifications S. Labor Certification Applications Involving Fraud or Willful Misrepresentation
167
T. Revocation of Approved Labor Certifications
168
1. Criteria for Revoking Labor Certifications
169
2. Time Limit for Revocation
3. Consultation with National Certifying Officer
170
U. Prevailing Wages
1. Application Process
171
2. PWD Response Time
172
3. Validity Period of PWD
173
4 Collective Bargaining Agreement, Davis-Bacon Act, and Service Contract Act
176
5. Elimination of 5 Percent Variance
178
6. Skill Levels in PWDs
a. Number of Skill Levels
179
b. Inconsistency among SWAs in Assigning Skill Levels
c. Academic Institutions
180
7. Employer-Provided Wage Data
186
8. Use of Median
9. Definition of Similarly Employed
188
10. Transition of H-1B Workers from Inexperienced to Experienced
194
11. Submission of Supplemental Information
196
12. Prevailing Wages for Certain Academic, Nonprofit and Research Entities
198
13. Role of the SWA in the PW Process
199
14. Occupational Wage Library
15. Technical Correction
200
16. Miscellaneous Matters
202
V. CO Review of PWDs
The complete text of the final rule begins on page 219.
The new PERM system promises to be challenging for both employers and attorneys as well as for the government. The learning curve will be enormous. In addition, some employers will, no doubt, be tempted to cut corners and not fully comply with the new rules hoping that they will not be audited by DOL. Having been intimately involved in the attestation process for health care providers in the 1990s, I can assure them that if they are audited, DOL will fully investigate them. If their applications contain willful and materials misrepresentations, DOL will impose substantial fines and perhaps debar them from further participation in the PERM program.
The PERM regulations stipulate that DOL will answer your e-mail questions about the new system and establish an online FAQ. Address your questions to PERM.DFLC@dol.gov and, as soon as it is posted online, we link to the PERM FAQ from
https://www.shusterman.com/departmentoflaborusimmigration.html#3A
2. Immigration Government Processing Times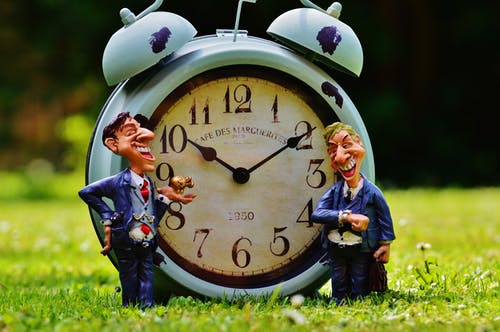 We link to the most recent immigration waiting times for each of the four USCIS Service Centers, the National Benefits Center and the Administrative Appeals Office. We also link to the processing times of all of the 83 USCIS District Offices and Sub-offices. We link to the Labor Department's page entitled "Processing dates for labor certification applications". Finally, we link to the State Department's "Visa Wait Times" page.
3. Legislation: President Signs M.D., H/L and 9/11 Bills
This past month, President Bush signed three important pieces of legislation containing immigration provisions. The new laws are as follows:
Physicians– On December 3, the President signed a law which both extended and expanded the J waiver programs for physicians. The law extends the Conrad 30 programs for another two years until 2006 and allows each Conrad state to sponsor up to five physicians who practice medicine outside of a HPSA/MUA but whose patients are primarily located in HPSAs and MUAs. The law also provides that physicians in H-1B status who have received J waivers are not subject to the H-1B numerical cap, and that federal agencies are now free to sponsor physicians who are specialists for J waivers.
H-1B and L Law– On December 8, President Bush signed the Omnibus Appropriations bill (H.R.4818) into law. This law contains many significant changes to both the H-1B and the L nonimmigrant categories. Most significantly, the new law will allow, as of March 8, 2005, U.S. employers to submit H-1B petitions for an additional 20,000 workers exempt from the general 65,000 numerical cap who are in possession of either masters or doctorate degrees from universities in the U.S. The changes in the L category are more modest, and become effective on June 8, 2005. An additional $1,500 filing fee for H-1B petitions became effective on December 8, 2004. In addition, the law imposes a $500 anti-fraud fee for both H-1B and L petitions (and some visas) that becomes effective on March 8, 2005.We link to a FAQ on the new law (Public Law 108-447) which includes links to both the complete text and summaries of the H-1B and L laws, and to CIS Press Releases on both laws from our "Immigration Legislation."
9/11 Law– On December 17, President Bush signed the Intelligence Reform and Terrorism Prevention Act of 2004 (S.2845) into law. The law contains a number of significant immigration provisions. It authorizes the hiring of an additional 2,000 Border Patrol agents each year for the next five years, and would also increase the number of ICE agents by 800 per year and add 600 consular officers worldwide, an increase of nearly 60% over current levels. It imposes federal standards for state drivers' licenses and ID cards and for social security cards. It would implement the pre-inspection of persons boarding aircraft to the U.S. at 25 airports abroad. It would also accelerate the implementation of the U.S.-VISIT system and would formalize the suspension of the Transit Without Visas program.The new law also incorporates the "Homeland Security Civil Rights and Civil Liberties Protection Act of 2004" (S. 2536/H.R. 5182) which provides specific statutory support for the work of the Officer for Civil Rights and Civil Liberties, Privacy Officer, and Inspector General at DHS. Read more about this section of the law at

http://www.immigrationforum.org/DesktopDefault.aspx?tabid=684 (Link is no longer operational)

and from our "September 11th" page at

https://www.shusterman.com/september11immigration.html#1
4. Some EB-3 Numbers Backlog: How Will This Affect You?
As the State Department announced on December 8, in its January 2005 Visa Bulletin that the visa numbers in the employment-based third preference (EB-3) category (professionals and skilled workers) for persons born in India, mainland-China and the Philippines would regress three years starting on January 1, 2005.
Three days later, on December 11, the Associated Press ran an article about how this development would adversely affect the immigration of nurses to the U.S. The article ran in over 100 newspapers in several different countries.
Since the article appeared, we have been deluged with e-mails asking about how the "new law" would affect our subscribers. As we explained in the December 1, 2004 issue of our newsletter, there is no new law. The change in the State Department's Visa Bulletin is due simply to the law of supply and demand.
Even though approximately one million people immigrate to the U.S. in a typical year, 60 percent of the total is "immediate relatives" of U.S. citizens, primarily their spouses, children and parents. Other persons immigrate through the visa lottery, as asylees and refugees and in a variety of categories. Most of the remaining persons immigrate through the numerically-limited "preference" system.
With some variation, the preference system allows 226,000 close family members of U.S. citizens and permanent residents to immigrate annually, and 140,000 persons including their families to immigrate through offers of employment and investments. Persons born in a particular country cannot comprise more than 7% of the family-based or the employment-based quotas.
Whenever there are more green card approvals for a particular category and country of chargeability (usually one's country of birth) than there are available green cards, the State Department adjusts the Visa Bulletin so that the annual numerical limitation for a category and a country cannot be exceeded during the fiscal year.
In the case of the EB-3 category, a priority date is usually established when the State Workforce Agency receives an Application for Alien Labor Certification. However, certain categories (e.g., Persons of Extraordinary Ability, Outstanding Researchers and Professors, etc.) and specific occupations (i.e., Registered Nurses and Physical Therapists) are exempt from the labor certification requirement. Their priority date is the date when their Immigrant Visa Petition (I-140) is received by the CIS.
* Labor Certification
In most states, it takes approximately two years for an application for a labor certification to be approved and another two years for an application for adjustment of status to be approved, a total of four years. Since EB-3 priority date for persons born in India, China and the Philippines is regressing "only" three years, anyone born in one of these countries who is in possession of an approved labor certification, and whose application for adjustment of status is pending, will not be affected by the coming backlogs. Why? Because the DOL and CIS processing times are slower than the new three-year backlog.
However, if the person's adjustment application has yet to be filed, starting on January 1, 2005, he will not be able to submit his I-485 unless his priority date is before January 1, 2002. He should continue to extend his temporary status, and once his labor certification is approved, have his employer submit an immigrant visa petition (I-140) on his behalf. The new backlogs may add a year or more to his total waiting time for a green card.
Persons born in one of the impacted countries in EB-3 jobs who have not yet started the labor certification process may also have to wait an extra year or so to obtain permanent residence. Will PERM help these people? Not really. Applicants will not be able to apply to adjust their status, or to obtain immigrant visas abroad, for three years no matter how rapidly their PERM applications are processed. This is because their priority dates must be current (no backlog) in order for them to apply for adjustment of status or for immigrant visas.
* Why Nurses Are Different
Registered nurses and physical therapists, being exempt from the labor certification requirement, will feel the effects of the backlogs much more than persons in other occupations. Why? Because they are exempt from the labor certification requirement.
Physical therapists are more fortunate than nurses. They can work in the U.S. in H-1B status (if they apply while there are H-1B numbers available – starting April 1, 2005). Their employers will file an I-140s on their behalf, and approximately three years later, they may apply for green cards.
Nurses are not usually eligible for temporary working status unless they have already applied for adjustment of status. If they have, they should not expect to obtain permanent residence in less than three years. If they have yet to apply for adjustment of status before the end of 2004, they should have their employers submit I-140s on their behalf, and return home for the next three years to await their immigrant visa interviews. Nurses who reside abroad and have already been petitioned by U.S. employers should not expect to be interviewed for green cards until their priority dates are, at least, three years old.
* Worse (Nurse) Case Scenario
Imagine that you are an RN born in the Philippines, India or China whose I-485 is currently pending. The CIS sends you a letter asking for your VisaScreen certificate. The problem is that you failed to pass the English test and you still do not have a VisaScreen certificate. The CIS denies your application for adjustment of status. What do you do? Currently, you may simply re-file your adjustment application under section 245(k) of the law.
However, what if your denial occur until January? You will be ineligible to adjust your status under 245(k) because your priority date is not current. Unless you qualify under section 245(i), or you have a priority date before January 1, 2002 (very unlikely!), you better book a ticket back to Manila, Delhi or Shanghai. You will not be able to return to the USA until 2007 or 2008.
* Persons not born in India, China or the Philippines
If you were not born in one of the three affected countries, stop worrying, the new backlogs do not apply to you.
Even if you were born in one of the three backlogged countries, if your spouse was not, you can use your spouse's country of birth to escape the consequences of the new backlogs.
* Is there a Solution to the Backlogs?
Any solution depends on Congress passing a new law to assist U.S. employers who cannot obtain permanent residence for needed workers. Here are a few suggestions:
Recapture Lost Visas – Since the backlogs will occur only because the government processed so few employment-based green card applications during the past three years, Congress could allow for the "recapture" of 130,000 green cards lost to bureaucratic inertia during 2001, 2002 and 2003. Congress passed a similar recapture provision in 2000.
Remove Country Limitations from EB Categories – Why punish U.S. employers who have recruited people with job skills needed for the U.S. economy simply because they were born in the "wrong" countries? Why should a teacher born in China, a medical researcher born in India or a registered nurse born in Philippines have to wait longer for a green card than a similar worker born in Jordan, Jamaica or Monaco?
The simple reality is that our country can't graduate enough nurses simply to replace those who are retiring. U.S. nursing schools are actually closing their doors to new students. Perhaps the problem will eventually work itself out. However, one new study predicts that our current RN shortage will quadruple to 600,000 by 2020. Obviously, this is NOT the time to "Just say no" to foreign-born nurses. Congress would be wise to re-establish a temporary visa category for registered nurses like the one that brought hundreds of thousands of Filipina RNs to the U.S. between 1952 and 1995.
5. Immigration Trivia Quiz:
Quiz Removed.
6. Protection Against "Aging-Out" Under the PATRIOT Act
Prior to the enactment of the Child Status Protection Act of 2002 (CSPA), many children reached 21 years of age before they could obtain permanent residence, and had to wait for years for another chance to qualify for green cards.
CSPA prevents many children from aging-out and allows them to immigrate with their parents to the U.S. However, CSPA does not cure all ills. Generally, it is not retroactive. Also, despite the protections in CSPA, some children still age-out, sometimes by just a few days or weeks.
This is where Section 424 of the PATRIOT Act, which was passed in the wake of the September 11, 2001 terrorist attacks, sometimes comes to the rescue.
A simple example illustrates where the PATRIOT Act may save the day for you or your child.
Imagine that you immigrated through employment. Your labor certification was submitted in 2000. On September 1, 2001, a week after your labor certification was approved, your employer submitted an I-140 visa petition for you. The INS approved the I-140 on October 1, 2001. Later in October 2001, you, your spouse and your son all applied for adjustment of status. Although, the Immigration Service approved the adjustment applications of you and your spouse, on August 1, 2002, it denied your son's application stating that he had aged-out because he reached the age of 21 on July 22, 2002.
CSPA won't help your son in this scenario. Why not? Generally, CSPA is not retroactive. Since your son's application for adjustment of status was denied a few days before the effective date of CSPA, its benefits do not apply to him.
However, Section 424 of the PATRIOT Act will help. This section of the law provides that "in the case of an alien…(2) whose 21st birthday occurs after September 2001, and who is the beneficiary of a petition or application filed under such Act on or before September 11, 2001, the alien shall be considered to be a child for 45 days after the alien's 21st birthday for purposes of adjudicating such petition or application."
Here, your son's 21st birthday occurred on July 22, 2002, months after September 2001 and he is the beneficiary of an adjustment application submitted 10 days before September 11, 2001. Section 424 of the PATRIOT Act allows him to be considered a child for immigration purposes for 45 days after his 21st on July 22, 2002. Therefore, when the INS denied his application on August 1, 2002, he was still a child and entitled to adjust his status. The denial was in error.
Although the 30-day limit to submit a Motion to Reconsider this erroneous denial has long since passed, your son (or his attorney) should consider requesting the CIS to reconsider the denial on their own motion.
In other circumstances, the PATRIOT Act works in conjunction with CSPA in preventing children from aging out.
7. Employment-Based Immigration: Success Stories
As a continuing feature, we summarize recent cases successfully handled by our law firm involving employment-based and family-based temporary visas, green cards and citizenship.
In December, we submitted over 100 applications for adjustment of status for registered nurses born in the Philippines, India and mainland-China. As we reported in our previous newsletter, these applications had to be received by the CIS by the end of December 2004 because as of January 1, 2005, the employment-based third category (professionals and skilled workers) for persons born in these three countries will regress three years to January 1, 2002.
An Associated Press article about the coming backlogs which quoted me, a nurse who we represent and the Vice President of a local hospital ran, on December 11, in over 100 newspapers around the world including the New York Times, the Boston Globe, the Miami Herald, the Guardian in London, the Manila Bulletin and several newspapers in India.
Among the 100 nurses whose cases we submitted, there were a lot of dramatic last-minute made-for-Christmas stories. One of the best concerns a nurse who was not able to submit her application in December. She is a Filipina nurse who was scheduled to take the NCLEX during the final week of December. This meant that her results would not be available until January 2005, too late for her to qualify by the deadline. Several other law firms had rejected her case.
However, checking through her legal consultation form which she completed online at
https://www.shusterman.com/schedule-immigration-consultation/
I noticed that although she was Filipino, she was actually born in Vietnam, and taken by her parents to the Philippines at an early age. Since, for purposes of country "chargeability", her country of birth, not her country of citizenship, controls, she is considered to be Vietnamese.
Since she was not chargeable to the Philippines, she is not subject to the regression in the EB-3 category, and we can safely submit her application, and that of her husband, despite his birth in the Philippines, in January 2005.
Her husband also qualifies under the Vietnamese quota using the "alternate chargeability" provisions of section 202(b)(2) of the Immigration and Nationality Act.

8. Schedule of Upcoming Immigration Law Seminars
January 13, 2005
Pasadena, California
Kaplan Learning Center (Kaplan, Inc., a wholly owned subsidiary of The Washington Post Company, is one of the nation's premier providers of educational and career services for individuals, schools and businesses.)
My topic will be "Recent Changes in Immigration Laws and Procedures for Foreign-Born Physicians and Registered Nurses."
The seminar is free, but space is limited. To reserve, call Kathy Brooks at (626) 584-0222.
Kaplan is located at 251 So. Lake Avenue, 1st Floor, Pasadena, California.
March 4-5
Cambridge, Massachusetts
Harvard Law School
I will be on an immigration panel with Bill Ong Hing, Esq. from San Francisco and Tracy Hong, Esq. from the American Immigration Law Foundation
May 9-10, 2005
Las Vegas, Nevada
National Asian Pacific American Conference on Law and Public Policy Recruiting 2005 Conference and Expo
Las Vegas Hilton
9. Chat Schedule, Transcripts, Audios & Videos
Deleted
10. Winner of our December 2004 Immigration Trivia Quiz
Quiz Removed.
Carl Shusterman
Certified Specialist in Immigration Law, State Bar of California, Former U.S. Immigration & Naturalization Service Trial Attorney (1976-82), Board of Governors, American Immigration Lawyers Association (1988-97)
Law Offices of Carl Shusterman, 600 Wilshire Blvd., Suite 1550, Los Angeles, California 90017, Phone: (213) 623-4592 Fax: (213) 623-3720
"Family values do not stop at the Rio Grande River, is what I used to tell the people of my state. People are coming to put food on the table, they're doing jobs Americans will not do."
– President George Bush December 20, 2004
Newsletter US Immigration Update January 2005 – Quick Links
About Us
Back Issues of Our Newsletter
Citizenship
Client Testimonials
Forms Download
Green Cards
Job Search
PERM
Processing Times
Schedule a Legal Consultation
Subscribe to Our Newsletter
Success Stories
Temporary Visas
Visa Bulletin