Volume Ten, Number Eleven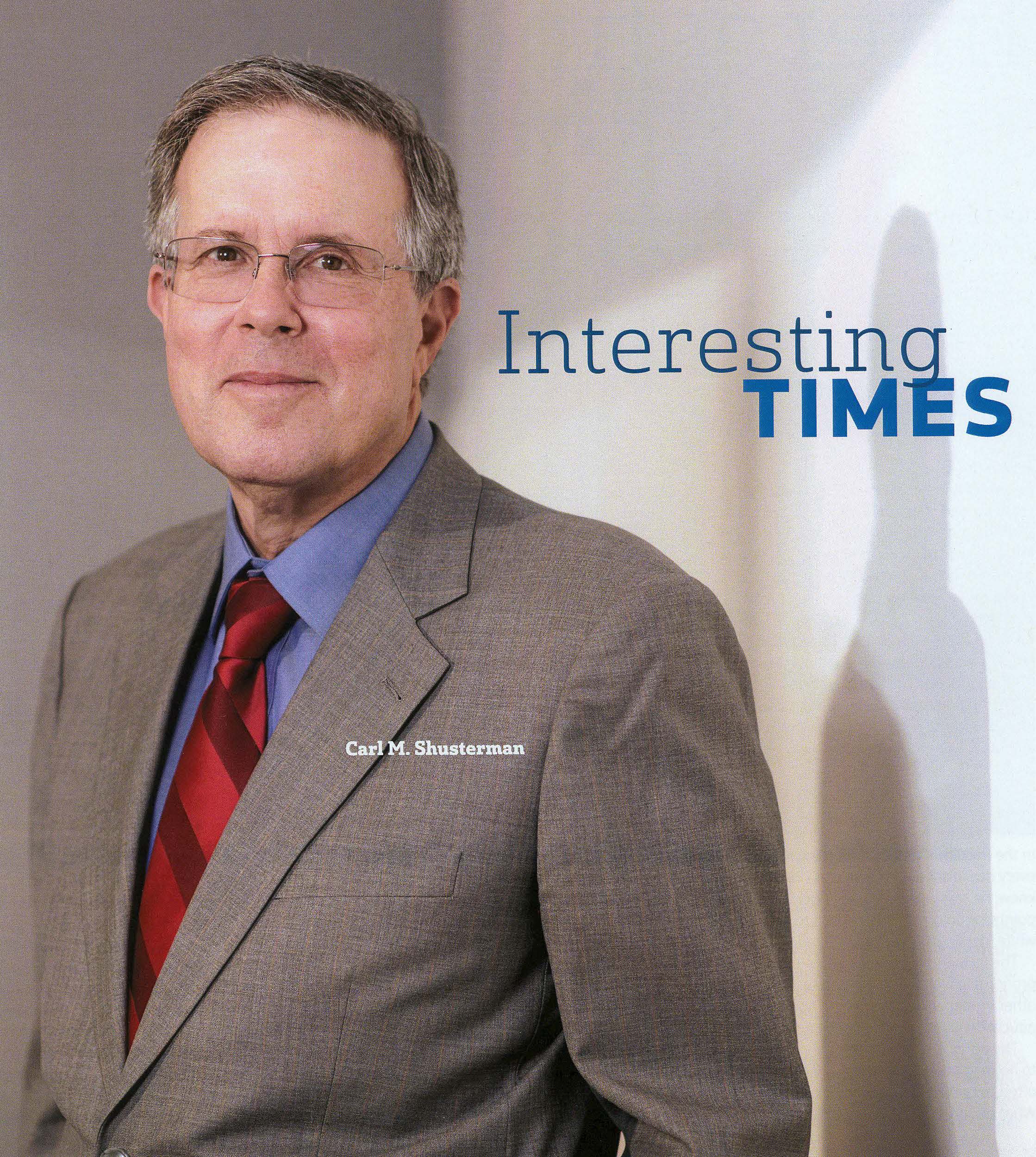 SHUSTERMAN'S IMMIGRATION UPDATE is the Web's most popular e-mail newsletter regarding U.S. immigration laws and procedures with over 40,000 subscribers located in more than 150 countries. It is written by a former INS Trial Attorney (1976-82) with over 30 years of experience practicing immigration law.
Published by the Law Offices of Carl Shusterman, 600 Wilshire Blvd, Suite 1550, Los Angeles, California, 90017. Phone: (213) 623-4592 x0.
Subscribe to our E-Mail Newsletter, join the conversation on our Immigration Facebook Page, follow our Blog Posts and subscribe to our "How-To" Immigration Videos.
Client Reviews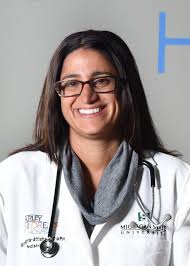 The Best Lawyer!
"I had the best experience working with Law Offices of Carl Shusterman. The staff is very professional, trustworthy, responsive, knowledgeable and helpful."
- Dr. R. Khan, Boston, Massachusetts
Read More Reviews
Zoom Consultations Available!
Newsletter US Immigration Update November 2005
TABLE OF CONTENTS:
WE HAVE MOVED TO LARGER OFFICES!
The Law Offices of Carl Shusterman have moved to larger offices. Our new address is:
600 Wilshire Boulevard
Suite 1550
Los Angeles, CA 90017
Our phone number (213) 623-4592, e-mail addresses and all other contact information remain the same.
NEWS FLASHES:
Adjudicator's Field Manual – Ever wonder what standards guide an Immigration Examination in deciding your application for immigration benefits? Unless you worked for the Immigration Service as I did (an unlikely possibility unless you are a U.S. citizen), the process is probably a complete mystery to you. Not any more! The U.S. Citizenship and Immigration Service (CIS) has posted a redacted version of its Adjudicator's Field Manual online.
Business Immigration Newsletter – Periodically, the American Immigration Lawyers Association (AILA) publishes "Connect!" a newsletter devoted to business-related immigration developments. We link to this newsletter from

https://www.shusterman.com/toc-busimm.html (Link is no longer operational.)

Deportation – On October 19, the U.S. Court of Appeals for the 9th Circuit updated the portion of its web site regarding its latest decisions concerning immigration law.
FBI Name Checks – During the past year, the CIS has requested 1.5 million name checks from the FBI. The number of name checks which are still pending is 233,000. If your application cannot be granted because a name check is pending, you may want to call the National Name Check Office at (202) 324-2399. If you cannot get through or if you get a recording, you may wish to contact the office via e-mail at fbinncp@ic.fbi.gov Be sure to provide your full name, date of birth, alien number and e-mail address.
H-1B and L Status – A new precedent CIS decision states that only time that a person is physically present in H-1B or L-1 status in the status counts toward the maximum duration of their stay (5 years for L-1Bs; 6 years for H-1Bs; and 7 years for L-1As). Any time outside of the U.S. may be "recaptured".
NIV Appointments in Mexico for Third-Country Nationals (TCNs) – Beginning on October 17, a new web site was created to allow TCNs to apply for visas in Mexico.
PERM-Related Issues: CIS Memo – On September 23, the CIS issued a memo regarding how PERM will affect labor certification eligibility; 7th year H-1B requests; and duplicate labor certification requests. We have posted the complete text of this memo on our "Department of Labor: Immigration Resources" page at

https://www.shusterman.com/departmentoflaborusimmigration.html#3A
Physicians' Lawsuit – Our law firm represents physicians across the U.S. in challenging CIS' regulations which restrict the use of National Interest Waivers by physicians who work in federally-designated medically-underserved areas. On December 5, the U.S. Court of Appeals for the 9th Circuit has scheduled an oral argument in our case, Schneider vs. Gonzales.
Republican Voters Polled on Immigration Policy – On October 17, the Manhattan Institute, a nonprofit think-tank released a poll detailing what 800 Republican voters think about our country's policy toward illegal immigration. According to the poll, 78% of likely Republican voters favor immigration reform that includes increased border security, tougher penalties for employers who hire illegal workers, a policy that allows illegal immigrants to come forward and register for a temporary worker program that eventually places them on a path to citizenship.
Representative Edward Roybal, Rest in Peace – On October 24, former Congressman Edward Roybal passed away. Rep. Roybal, who served in Congress from 1963 to 1993 was the first Latino to represent California in Congress in the 20th Century. I had the honor of knowing Congressman Roybal since 1976. When I worked as an attorney for the INS, my office was in the same building as his, and I visited his office frequently. One day, after I had entered private practice, I was surprised to receive a phone call from Washington, D.C. from the Congressman. One of his constituents, a citizen of the U.S., had been detained by INS agents who doubted the validity of his California birth certificate. With the help of one of the Congressman's aides, we demonstrated to the government that his birth certificate was genuine, and he was released from custody. Representative Roybal, a champion of the poor, the aged and the immigrant, is survived by his wife and three children, one of whom, Lucile Roybal-Allard, serves in the House of Representatives.
Schedule A Petitions under PERM – On September 23, the CIS issued a revised memo regarding how Schedule A petitions should be prepared to comply with the PERM regulations. One significant change is that it is not necessary to list the address of the CIS Director on the posting notice.
Supreme Court – On October 31, the Supreme Court granted a Writ of Certiorari to review a decision of the U.S. Court of Appeals for the 10th Circuit in Fernandez-Vargas v. Gonzales, which held that an alien who had been deported, returned to the U.S., and married a U.S. citizen, all before the enactment of IIRIRA was barred from adjusting his status in the U.S. under section 241(a)(5) of the INA. The 10th Circuit held that this section of law which reinstated Fernandez-Vargas' deportation order, and prohibited him from adjusting his status, was not impermissibly retroactive. We link to the complete text of the 10th Circuit's decision from

http://www.kscourts.org/ca10/cases/2005/01/03-9610.htm (Link is no longer operational)

There is a split in the circuits regarding this issue. In 2001, in Castro- Cortez v. INS, the U.S. Court of Appeals for the 9th Circuit held that section 241(a)(5) does not apply to aliens who reentered the U.S. prior to IIRIRA's effective date.

U Visa Lawsuit – On October 17, a group of nine illegal immigrants, sued the Department of Homeland Security (DHS) in a Federal Court in Los Angeles demanding that they be considered for "U" visas. The U visa was created by a law enacted in 2000, but the DHS has never issued regulations to implement the law, and has yet to issue a single person a U visa. The law provides that illegal immigrants who are victims of certain violent crimes and who assist law enforcement authorities in solving these crimes may be granted U visas and, after three years, may apply for permanent residence.
Washington Update – Periodically, the American Immigration Lawyers Association (AILA) publishes its "Washington Update" which brings readers the most up-to-date news about legislation, regulations, congressional hearings and other immigration-related developments from inside the Beltway.
1. EB Retrogression: Will Congress Come to the Rescue?
When the State Department (DOS) released its November 2005 Visa Bulletin, none of the backlogged EB categories advanced even a single day forward. In fact, DOS Guru Charles Oppenheim told an audience of immigration lawyers a few days later not to expect much forward movement in the EB numbers during fiscal year 2006 (which ends on September 30, 2006). Instead, Mr. Oppenheim predicted that due to reduced supply (For example, the number of EB numbers available to persons born in India was 47,000 in FY2005, but will be less than 12,000 in FY2006, a 75% decrease.) and skyrocketing demand (Don't forget about the 348,000 pending applications for labor certifications at backlog elimination centers.), further retrogressions are a distinct possibility. Mr. Oppenheim predicted that worldwide EB-2 would retrogress late in this fiscal year. (Advice: Get your PERM applications submitted ASAP!)
We link to our colleague Pete Larabee's handy "Retrogression FAQ" at
https://www.shusterman.com/pdf/retro-faq.pdf
Is there a silver lining to all of this gloom and doom?
Fortunately, there is. In fact, there seems to be a double rainbow emerging from the Senate Judiciary Committee. As part of the budget reconciliation process, the Senate Judiciary Committee recently passed a proposal to provide relief from the H-1B visa blackout and the employment-based immigrant visa backlogs, in exchange for increased fees on some petitions. This proposal must be reconciled in a Conference Committee with the House of Representative's budget reconciliation bill.
On October 20, the Senate Judiciary approved several measures which, if enacted into law, would turn both the EB and H-1B pathways from congested thoroughfares into free-flowing highways:
1. One provision would allow the recapture of 90,000 unused EB numbers from 2001-04. This measure alone would increase the number of available EB numbers in FY2006 from 150,000 to 240,000, over a 50% increase.
2. An even more important change would be to exempt EB visas given to spouses and children from counting against the EB cap. This is similar to the way that the H-1B cap is computed. H-4 spouses and children do not count against the cap. This would provide relief not only in FY2006 by allowing 80,000-90,000 family members to immigrate outside the cap, but would effectively increase the number of EB immigrants by 50-60% each year.
3. The Committee also voted to recapture 300,000 unused H-1B numbers lost over the past 10 years, at the rate of 30,000 per year. Since the H-1B cap is presently 65,000, this would amount to just under a 50% increase annually.
4. Finally, the law would be amended to allow persons with EB priority dates which are not current to apply for adjustment of status, and EAD work permits and advance parole (travel permits). Of course, these applicants would not be able to adjust their status until their priority dates become current.
Why this sudden burst of generosity on behalf of H-1B and EB immigrants?
We can think of several reasons. First, current immigration laws are heavily weighted in favor of non-EB immigrants. Less than 10% of persons who immigrate to the U.S. do so on the basis that they are filling a job for which no qualified U.S. worker is available. Second, despite these small numbers, our economy is increasingly dependent on foreign-born workers, not just for low-paying jobs, but for professional employment in the fields of science, engineering, information technology, business, education and health care. For example, the shortage of registered nurses is projected to increase from 150,000 today to 800,000 by 2020. More U.S.-born nurses retire each year than graduate from U.S. nursing schools. Finally, there is the matter of money. The budget surpluses of the 1990s have turned into the worse deficits in our country's history. For the current administration, ending the war in Iraq or repealing the trillion-dollar plus tax cuts are not options. And now that billions of dollars must be spent to cope with the ravages of Hurricanes Katrina, Rita and Wilma, members of the President's own party are justifiably nervous about where the money is going to come from to pay for these reconstruction efforts.
Oh, did we forget to tell you that each of the immigration reforms mentioned above comes with a substantial price tag? A premium processing H-1B already costs $3,185, but for a company employing a professional with a recaptured H-1B, the fee will be $3,685. All recaptured H-1Bs are subject to a $500 surcharge.
How about L-1 petitions? They will be subject to a $750 surcharge (which must be paid for by the employer) for a total fee of $1,440. Or if the version passed by the House of Representatives becomes law, the surcharge would be $1,500 for a total fee of $2,210.
Recaptured green cards would also be subject to a $500 surcharge.
And, of course, if persons with backlogged priority dates can submit their applications for adjustment of status now instead of when their priority dates become current years from now, the government gets their money upfront.
and following the prompts on the "Write to Congress" icon. It's simple, takes less than five minutes, and allows you to influence the outcome of this important bill.
2. Immigration Government Processing Times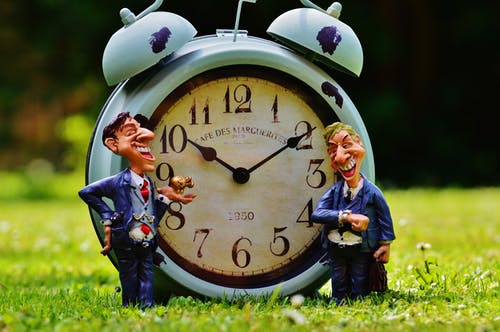 We link to the most recent immigration waiting times for each of the four USCIS Service Centers, the National Benefits Center and the Administrative Appeals Office. We also link to the processing times of all of the 83 USCIS District Offices and Sub-offices. We link to the Labor Department's page entitled "Processing dates for labor certification applications". Finally, we link to the State Department's "Visa Wait Times" page.
3. Web Page: Department of State' Business Visa Center
The State Department's (DOS) Business Visa Center (BVC) which was launched in July 2005 as a way to facilitate the issuance of visas for business travelers has gone online.
The primary type of visa for business travelers to the United States is the "B-1" visitor for business. The aim of the new web page is to assist businesses in obtaining B-1 visas and in communicating with U.S. Embassies and Consulates abroad. The BVC does not accept applications for visas. Rather, it is an "information portal" for U.S.-based businesses.
DOS's Bureau of Consular Affairs maintains a list of "Upcoming Conferences" which expect a large number of foreign visitors. In order to list a particular conference, the DOS must receive advanced notice from the U.S. organizer of the conference.
Both the BVC and the conference list can be accessed via e-mail at BusinessVisa@state.gov and by phone at (202) 663-3198. Although e-mail is the preferred means of contact, the BVC may be reached by telephone on weekdays from 8:30am to 5:00pm, EST.
The BVC also maintains a list of Frequently Asked Questions (FAQ), not only about B-1 visas, but also about E, H, L, O, P and TN visas online.
4. Immigration Success Story: It Never Hurts to Ask
Our law firm represents over 100 hospitals and recruiters across the U.S. Over the past 20+ years, we have immigrated over 5,000 registered nurses and their families to this country. Sometimes their cases are straightforward. Other times, their stories are full of twists and turns.
Mrs. M, a native of the Philippines, planned to adjust her status to permanent resident as a Registered Nurse working at a hospital that submitted an I-140 Immigrant Visa Petition on her behalf. However, we discovered that she had engaged in unauthorized employment for over 180 days since she was last admitted to the U.S., and was, therefore, ineligible to adjust her status under section 245k of the law.
In addition, she was not in possession of a VisaScreen certificate which is required for an RN to immigrate to the U.S through her employment. In order to obtain her green card, Mrs. M would have to obtain such a certificate and would also be required to return to the Philippines and apply for Consular Processing at the U.S. Embassy in Manila. This would cost her a great deal of time and expense.
Looking for an alternative strategy, we asked Mrs. M a series of questions about the nationality and the immigration status of her relatives. Initially, we were not optimistic about the results of such an inquiry since her parents, brothers and sisters, and even her husband, resided in the Philippines, although he was presently visiting her in the U.S.
However, Mrs. M volunteered that her father-in-law was a naturalized U.S. citizen residing in the United States. Further, she revealed that her father- in-law had, years ago, filed I-130 petitions on behalf of each of his sons – including Mrs. M's husband – on the off-chance that one of them might decide, at some later date, that they wanted to reside in the United States.
Through her husband, Mrs. M was able to produce her husband's 15-year-old Form I-130 Notice of Approval containing his priority date. This information turned the entire case around: based on Mr. M's I-130 approval, we were able to submit applications for Applications for Adjustment of Status for both Mr. M and his wife, enabling her to obtain an EAD card and work legally while her application was pending. Since she was adjusting her status through a relative petition, she was exempt from the VisaScreen requirement.
Shortly thereafter, however, we received some devastating news: Mr. M's father had been diagnosed with a serious illness and was not expected to live much longer. This news also had terrible implications for Mr. and Mrs. M's adjustment of status applications. Were Mr. M's father to pass away before their applications were approved, their applications would be denied.
Quick action was necessary. We immediately made a request to the CIS District Office to expedite Mr. and Mrs. M's applications based on exigent circumstances. The District Office granted our request and in one week approved both Mr. and Mrs. M's cases!
Things worked out for Mr. and Mrs. M because we took the time to look at all the available options, and asked both our clients and the CIS a few timely questions. It just goes to show that in immigration, it never hurts to ask.
5. Immigration Trivia Quiz:
Quiz Removed.
6. EB Numbers Retrogress: Developing a Winning Strategy (Part II)
Although, it's been a few years since the last retrogression in the employment- based (EB) categories, those of us who have practiced immigration law through several retrogressions know how to save many clients from the negative effects of a retrogression.
* Alternate Chargeability – The retrogression in the EB-1 and EB-2 categories only affect persons born in either India or China. Section 202(b) of the Immigration and Nationality Act provides that some persons may be "charged" to a country other than the country of their birth, thereby avoiding the country backlogs. Section 202(b) provides as follows:
Rules for Chargeability. – Each independent country, self-governing dominion, mandated territory, and territory under the international trusteeship system of the United Nations, other than the United States and its outlying possessions, shall be treated as a separate foreign state for the purposes of a numerical level established under subsection (a)(2) when approved by the Secretary of State. All other inhabited lands shall be attributed to a foreign state specified by the Secretary of State. For the purposes of this Act the foreign state to which an immigrant is chargeable shall be determined by birth within such foreign state except that-
(1) an alien child, when accompanied by or following to join his alien parent or parents, may be charged to the foreign state of either parent if such parent has received or would be qualified for an immigrant visa, if necessary to prevent the separation of the child from the parent or parents, and if immigration charged to the foreign state to which such parent has been or would be chargeable has not reached a numerical level established under subsection (a)(2) for that fiscal year;
(2) if an alien is chargeable to a different foreign state from that of his spouse, the foreign state to which such alien is chargeable may, if necessary to prevent the separation of husband and wife, be determined by the foreign state of the spouse he is accompanying or following to join, if such spouse has received or would be qualified for an immigrant visa and if immigration charged to the foreign state to which such spouse has been or would be chargeable has not reached a numerical level established under subsection (a)(2) for that fiscal year; (3) an alien born in the United States shall be considered as having been born in the country of which he is a citizen or subject, or, if he is not a citizen or subject of any country, in the last foreign country in which he had his residence as determined by the consular officer; and (4) an alien born within any foreign state in which neither of his parents was born and in which neither of his parents had a residence at the time of such alien's birth may be charged to the foreign state of either parent.
If you find this language confusing, consider the second law of "alternate chargeability" which is the most commonly unused. You have an approved I-140 and wish to apply for adjustment of status, but since you are born in India or China, the backlogs keep you from doing so. However, if your spouse is born in any other country in the world, the rules of alternate chargeability may allow you and your spouse to apply for adjustment of status immediately.
* 8 C.F.R. 204.5 Petitions for EB Immigrants
Its not always the law that helps you avoid the ill-effects of backlogs. Sometimes, it's a regulation. Consider 8 CFR 204.5:
(e) Retention of section 203(b)(1), (2), or (3) priority date. — A petition approved on behalf of an alien under sections 203(b)(1), (2), or (3) of the Act accords the alien the priority date of the approved petition for any subsequently filed petition for any classification under sections 203(b)(1), (2), or (3) of the Act for which the alien may qualify. In the event that the alien is the beneficiary of multiple petitions under sections 203(b)(1), (2), or (3) of the Act, the alien shall be entitled to the earliest priority date. A petition revoked under sections 204(e) or 205 of the Act will not confer a priority date, nor will any priority date be established as a result of a denied petition. A priority date is not transferable to another alien.
Difficult to understand? Again, a couple of examples are useful. We once represented an architect born in the Philippines at a time when the appropriate EB category had more than a 10-year backlog. After obtaining his immigration file using the Freedom of Information Act, we discovered that he had an approved labor certification and I-140 from an old job, and that his priority date was in 1968. We obtained a new labor certification, and immediately submitted an application for adjustment of status using combined processing. The Immigration Act of 1990 has made this regulation even more useful. If you had an EB-1, EB-2 or EB-3 priority date in the past, and now you qualify under one of these three EB categories, remember that you never lose your first EB priority date even though you are now qualified through another job or under another category.
7. Becoming a U.S. Citizen Through Your Parents
Generally, people become U.S. citizens by one of three following methods: 1. Birth in the U.S.; 2. Naturalization; and 3. Acquiring Citizenship at birth, or as a minor, through their U.S. parent(s) or grandparent(s).
Most immigration attorneys and quite a number of our readers understand the first two categories. We link to extensive information regarding the naturalization process from our "Citizenship" page at https://www.shusterman.com/uscitizenship/#2
However, the ever-changing rules for obtaining U.S. citizenship through your parents or grandparents (called citizenship by acquisition or citizenship by derivation) are, however, often obscure even to persons with considerable expertise in immigration and naturalization laws and procedures.
I am very fortunate in this regard. During the 1970s when I was employed by the Immigration and Naturalization Service (INS), I served as a General Attorney (Nationality). Simply put, this means that I spent two years interviewing applicants for naturalization, and another two years interviewing applicants for U.S. citizenship through their parents.
I can assure you that when it comes to developing an expertise in this area, there is no substitute for conducting thousands of such interviews and writing decisions on these applications.
The "derivative charts", a series of tables which guided us in determining whether a person was, in fact, a citizen through their parent(s) were tremendously helpful tools in this complex area. I still use my old government charts in my law practice. The reasons that I have never posted them on my web site are three: (1) The law has changed numerous times since the l970s making my charts somewhat out-of-date; (2) My hope that the CIS web site would post updated charts on their web site, thereby reliving me of this considerable chore; and (3) pure laziness.
I did post articles about derivative citizenship on our site including the popular "Obtaining Citizenship Through Parents" at https://www.shusterman.com/uscitizenship/
and what I consider one my most notable citizenship success stories at  https://www.shusterman.com/americancitizenshipthroughparents/
However, when our web site had its 10th birthday this past September, I started to seriously think about revising my old derivative citizenship charts and placing them online as a guide to our readers.
First, I googled the charts hoping that some governmental agency had placed them online. I found charts three and four on the CIS web site. However, I tried in vain to locate charts one and two. Maybe, they are somewhere on the CIS web site, but I could not locate them. So, I created the charts myself.
Now, all four "National Charts" are online on our "Citizenship" page at https://www.shusterman.com/uscitizenship/#5
We have saved numerous clients from deportation by using these charts. We hope that posting them online will save many more persons from such a fate.
If you had a parent who was a U.S. citizen at the time of your birth or while you were a minor, you may want to spend some time reading these charts. You may be a U.S. citizen without realizing it!
8. Schedule of Upcoming Immigration Law Seminars
November 17, 2005 – San Francisco, California
9:00 – 10:00am
Topic – Return to the Virtual Border: Update from the Department of State and the Department of Homeland Security
Practising Law Institute's 38th Annual Immigration and Naturalization Institute
June 7, 2006 – Orange County, California
10:00am – Noon
Topic – Hiring Foreign-Born RNs and Allied Health Care Professionals
Pacific Coast Association of Health Care Recruiters
9. Chat Schedule, Transcripts, Audios & Videos
Deleted
10. Winner of our October 2005 Immigration Trivia Quiz
Quiz Removed.
Carl Shusterman
Certified Specialist in Immigration Law, State Bar of California, Former U.S. Immigration & Naturalization Service Trial Attorney (1976-82), Board of Governors, American Immigration Lawyers Association (1988-97)
Law Offices of Carl Shusterman, 600 Wilshire Blvd., Suite 1550, Los Angeles, California 90017, Phone: (213) 623-4592 Fax: (213) 623-3720
November 1, 2005
"(Enforcement-only) probably won't work to seal the border – it hasn't in the past. It won't put an end to the foolish denial at the heart of our current immigration policy: denial of the workers we need to keep the economy growing."
– Tamar Jacoby – Senior Fellow at the Manhattan Institute
Newsletter US Immigration Update November 2005 – Quick Links
About Us
Back Issues of Our Newsletter
Citizenship
Client Testimonials
Forms Download
Green Cards
Job Search
PERM
Processing Times
Schedule a Legal Consultation
Subscribe to Our Newsletter
Success Stories
Temporary Visas
Visa Bulletin