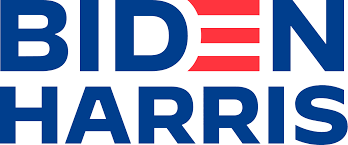 The Biden Immigration Plan would restore and improve our current immigration system.
On January 20, 2021, President Biden signed a number of Executive Orders reversing some of Trump's immigration policies.
Some of these changes can be implemented within the first 100 days of the Biden Presidency, others must be passed by both the House of Representatives and the Senate and signed into law by the President.
Below, we highlight and comment on 7 key parts of the Biden Immigration Plan.
The Biden Immigration Plan
Ending the Muslim Travel Ban
Reforming Employment-Based Immigration
Reforming Family-Based Immigration
Enforcement – ICE, CBP and the Immigration Courts
Restoring Protections for Asylum-Seekers and Refugees
DACA, TPS and Comprehensive Immigration Reform
Biden's Plan – The Easy, The Difficult, The Impossible
1. Ending the Muslim Travel Ban
Biden has pledged to immediately end the Muslim Travel Ban. Since the ban was the result of a Presidential Proclamation, not a law passed by Congress, Biden could end the ban immediately upon taking office.
The Biden Immigration Plan states that "prohibiting Muslims from entering the country is morally wrong, and there is no intelligence or evidence that suggests it makes our nation more secure."
2. Reforming Employment-Based Immigration
Biden recognizes that temporary work visas are good for our country, but that they have been abused in some cases, particularly with regard to the H-1B program.
His plan states that he "will work with Congress to reform the current system of temporary work visas to allow workers in these select industries to switch jobs, while certifying the labor market's need for foreign workers. Employers should be able to supply data showing a lack of labor availability and the harm that would result if temporary workers were unavailable. This flexibility, coupled with strong safeguards that require employers to pay a fair calculation of the prevailing wage and ensure the right of all workers to join a union and exercise their labor rights, will help meet the needs of domestic employers, sustain higher wages for American workers and foreign workers alike."
He supports "expanding the number of high-skilled visas and eliminating the limits on employment-based visas by country.".
Client Reviews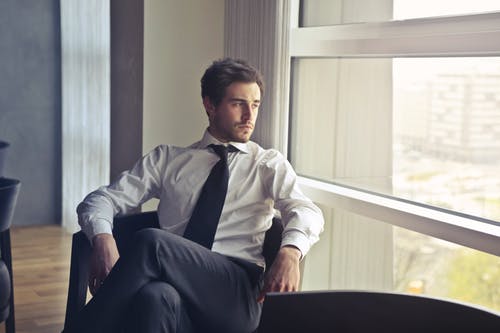 If You Want the Best Result Possible
"Mr. Shusterman and his law firm have represented both me personally and the nonprofit organization that I am associated with. The cases have ranged from the simple to the complex and contentious. Each case has been successfully completed. It is very simple – if you want the best result possible, then select Carl Shusterman."
- Richard B. Knapp, Chicago, Illinois
Read More Reviews
Zoom Consultations Available!
He pledges to "work with Congress to increase the number of visas awarded for permanent, employment-based immigration—and promote mechanisms to temporarily reduce the number of visas during times of high U.S. unemployment."
Biden proposes to "exempt from any cap recent graduates of PhD programs in STEM fields in the U.S. who are poised to make some of the most important contributions to the world economy. Biden believes that foreign graduates of a U.S. doctoral program should be given a green card with their degree and that losing these highly trained workers to foreign economies is a disservice to our own economic competitiveness."
Finally, the Biden Immigration Plan would create "a new visa category to allow cities and counties to petition for higher levels of immigrants to support their growth." This program would "allow any county or municipal executive of a large or midsize county or city to petition for additional immigrant visas to support the region's economic development strategy, provided employers in those regions certify there are available jobs, and that there are no workers to fill them. Holders of these visas would be required to work and reside in the city or county that petitioned for them, and would be subject to the same certification protections as other employment-based immigrants."
3. Reforming Family-Based Immigration
Biden proposes to change the law to treat spouses and unmarried children of green card holders as "immediate relatives" along with spouses, children and parents of U.S. citizens. This would exempt them from current numerical quotas.
The Biden Immigration Plan would also allow any family member with an approved I-130 to enter the U.S. on a nonimmigrant visa while he or she waits for their priority date to be current.
4. Enforcement – ICE, CBP and the Immigration Courts
The Great Wall that Mexico will pay for is now a thing of the past.
The Biden Immigration Plan would end for-profit detention centers and workplace raids. It would "ensure that Immigration and Customs Enforcement (ICE) and Customs and Border Protection (CBP) personnel abide by professional standards and are held accountable for inhumane treatment. Biden will increase resources for training and demand transparency in and independent oversight over ICE and CBP's activities. Under a Biden Administration, there will be responsible, Senate-confirmed professionals leading these agencies, and they will answer directly to the president."
The Plan would "double the number of immigration judges, court staff, and interpreters. There is a backlog of more than one million immigration cases in the administrative system resulting in applicants often waiting years before their cases are heard. This increase in vital immigration court staffing will support timely and fair adjudications for asylum and other cases."
5. Restoring Protections for Asylum-Seekers and Refugees
The Biden Immigration Plan would restore protections to persons applying for asylum in the U.S. It would rescind the Remain in Mexico policy and insure that asylum seekers have the same rights that they had prior to the Trump Administration.
The refugee quota would be increased from 15,000 to 125,000 annually.
6. DACA, TPS and Comprehensive Immigration Reform
The Biden Immigration Plan would reinstate the DACA program and "ensure Dreamers are eligible for federal student aid."
It states that "Dreamers and their parents should have a roadmap to citizenship through legislative immigration reform."
The plan would "order an immediate review of Temporary Protected Status (TPS) for vulnerable populations who cannot find safety in their countries ripped apart by violence or disaster.".
Finally, the plan states that "Biden will immediately begin working with Congress to modernize our system, with a priority on keeping families together by providing a roadmap to citizenship for nearly 11 million undocumented immigrants; growing our economy and expanding economic opportunity across the country by improving and increasing opportunities for legal immigration; and preserve the longstanding directive of our immigration system to reunite families and enhance our diversity.".
7. Biden Immigration Plan – The Easy, The Difficult, The Impossible
The Easy
Because Trump Administration largely implemented it's immigration policies by issuing Executive Orders rather than by going through Congress, it will be relatively easy for President Biden to reverse these policies.
Likewise, restrictive immigration policies which were promulgated by the Attorney General can also be easily undone as soon as there is a new Attorney General in place.
The Difficult
What will be more difficult will be to get immigration legislation passed by Congress. The 2020 election ended with an almost even split between Democrats and Republicans in both the Senate and the House of Representatives.
It is possible that a bipartisan coalition in Congress could resolve issues like DACA, establish an independent Immigration Court and grant green cards for those with PhD's in STEM fields.
Allowing cities and other localities to sponsor foreign-born workers to relieve labor shortages is an innovative idea that may appeal to Republicans and Democrats alike. It reminds me of the 2002 law that was negotiated between Senators Brownback (R-KS) and Conrad (D-ND) to expand a program which allows states to sponsor physicians for J waivers.
And speaking of physicians, maybe, given the terrible pandemic that we are going through, Congress could seize the moment and make it is easier for foreign-born physicians, nurses and other healthcare professionals to get visas and green cards in order to save as many American lives as possible.
The Impossible?
Nonimmigrant visas for millions of persons with approved I-130s waiting in line for green cards? Not going to happen.
Comprehensive immigration reform? It would be a great if Congress could get together on this important subject. However, the Senate did so back in 2013 only to have the House of Representatives refuse to consider the issue. Now, there are 11 million people in the U.S. who are undocumented. A path to citizenship for them? Maybe in exchange for mandatory E-Verify? I am not optimistic, but if there is one thing that Joe Biden has always been good at, it is reaching across the aisle.
Nothing illustrates this better than the following quote by Senate Majority Leader Mitch McConnell (R-KY):
"We got results that would not have been possible without a negotiating partner like Joe Biden. Obviously, I don't always agree with him, but I do trust him, implicitly. He doesn't break his word, he doesn't waste time telling me why I'm wrong.… There's a reason 'Get Joe on the phone' is shorthand for 'Time to get serious' in my office."