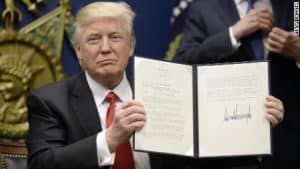 In the first months of his presidency, Trump issued travel bans on individuals from Middle Eastern countries. The first, temporarily barring 7 predominately Muslim countries from entry, was quickly blocked by a federal judge in Seattle. Trump appealed to the decision, but the judge's order was upheld. President Trump decided not to appeal this decision to the Supreme Court.
This led to Trump's 2nd travel ban, which is a revised version of the first. The original executive order applied to current visa holders from the 7 countries, but this revised version only applies to those who have not yet been issued a visa. It also only applies to 6 countries, taking Iraq off the list of affected nations. The ban on Syrian refugees is no longer permanent and Christians are not given preference in being granted refugee status.
Although the 2nd travel ban was struck down by the US Courts of Appeals in both the 4th and the 9th Circuits, on June 26, 2017, the Supreme Court reinstated parts on the travel ban and agreed to hear the government's appeals of the lower courts decisions.
On September 24, 2017, less than 3 weeks before the Supreme Court was scheduled to hear oral arguments regarding his 2nd travel ban, President Trump issued his 3rd travel ban. On December 3, 2017, the Supreme Court allowed the 3rd travel ban to go fully into effect.
With news concerning travel bans quickly flowing in almost every day, it may be difficult to stay informed. This page will serve as a resource for keeping up with all the latest news and highlights concerning Trump's travel bans.
Client Reviews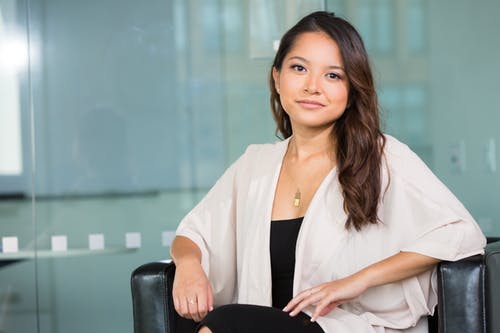 Legal Guru in All Things Immigration
"Mr. Shusterman and his law firm have represented my family and me very successfully. He is not only a legal guru in all things immigration but even more so he is an exceptional human being because he empathizes with his clients and cares that justice is done."
- Maria Davari Knapp, Chicago, Illinois
Read More Reviews
Skype Consultations Available!
Trump's Third Travel Ban
On September 24, President Trump issued a new 15-page order which would indefinitely ban travel from the following 7 countries: Iran, Libya, Syria, Yemen, Somalia, Chad and North Korea. In addition, Iraqi citizens and government officials and their families from Venezuela will face certain travel restrictions and/or heightened scrutiny when attempting to enter the United States.
Below is a chart prepared by the US State Department which breaks down who is affected by this travel ban.
The new order will become effective on October 18, 2017.
| | | |
| --- | --- | --- |
| Chad | No B-1, B-2, and B-1/B-2 visas | No immigrant or diversity visas |
| Iran | No nonimmigrant visas except F, M, and J student visas | No immigrant or diversity visas |
| Libya | No B-1, B-2, and B-1/B-2 visas | No immigrant or diversity visas |
| North Korea | No nonimmigrant visas | No immigrant or diversity visas |
| Syria | No nonimmigrant visas | No immigrant or diversity visas |
| Venezuela | No B-1, B-2 or B-1/B-2 visas of any kind for officials of the following government agencies Ministry of Interior, Justice, and Peace; the Administrative Service of Identification, Migration, and Immigration; the Corps of Scientific Investigations, Judicial and Criminal; the Bolivarian Intelligence Service; and the People's Power Ministry of Foreign Affairs, and their immediate family members. | No restrictions |
| Yemen | No B-1, B-2, and B-1/B-2 visas | No immigrant or diversity visas |
| Somalia |   | No immigrant or diversity visas |
Trump's Second Travel Ban
Trump's First Travel Ban
What Can We Help You With - Videos
Green Cards Through Employment
Green Cards Through Marriage